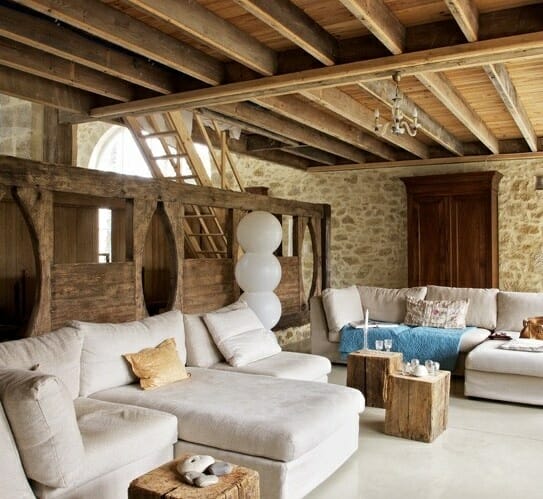 Ah the country…the fresh air, silhouetting hills, green trees, chirping birds. Relaxation just happens here! This environment certainly appeals to people wanting to unplug and get away. The key element? Nature. There is definitely a calm that takes over when surrounded by it. So, it's no surprise that reflecting the aesthetics from the country side in interiors as well, is common.
Can't getaway to the countryside? Not a problem.
Enter the rustic style! This type of design is where simplicity meets nature that results in calming beauty. When in a rustic/country style home, there is a natural sense of warmth and connection. Organic textures and shapes which keep you grounded are some of the main components of this style.
Below are 7 ways to introduce the comfort of rustic style into your home.