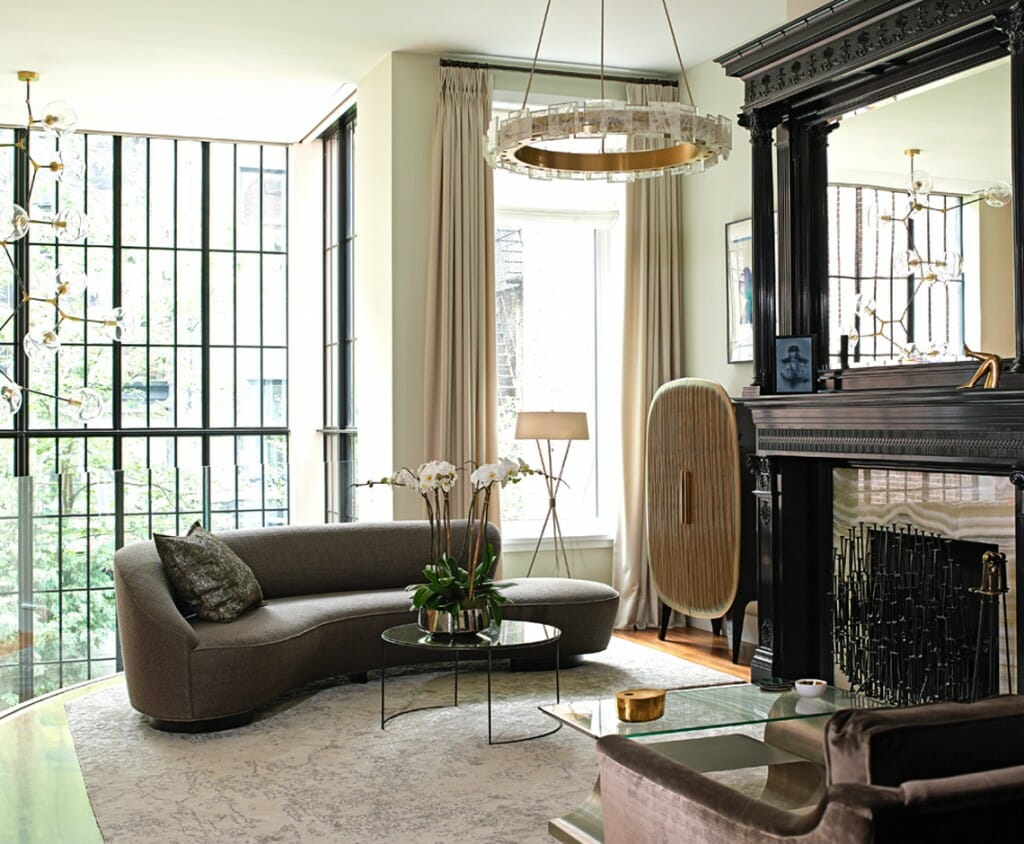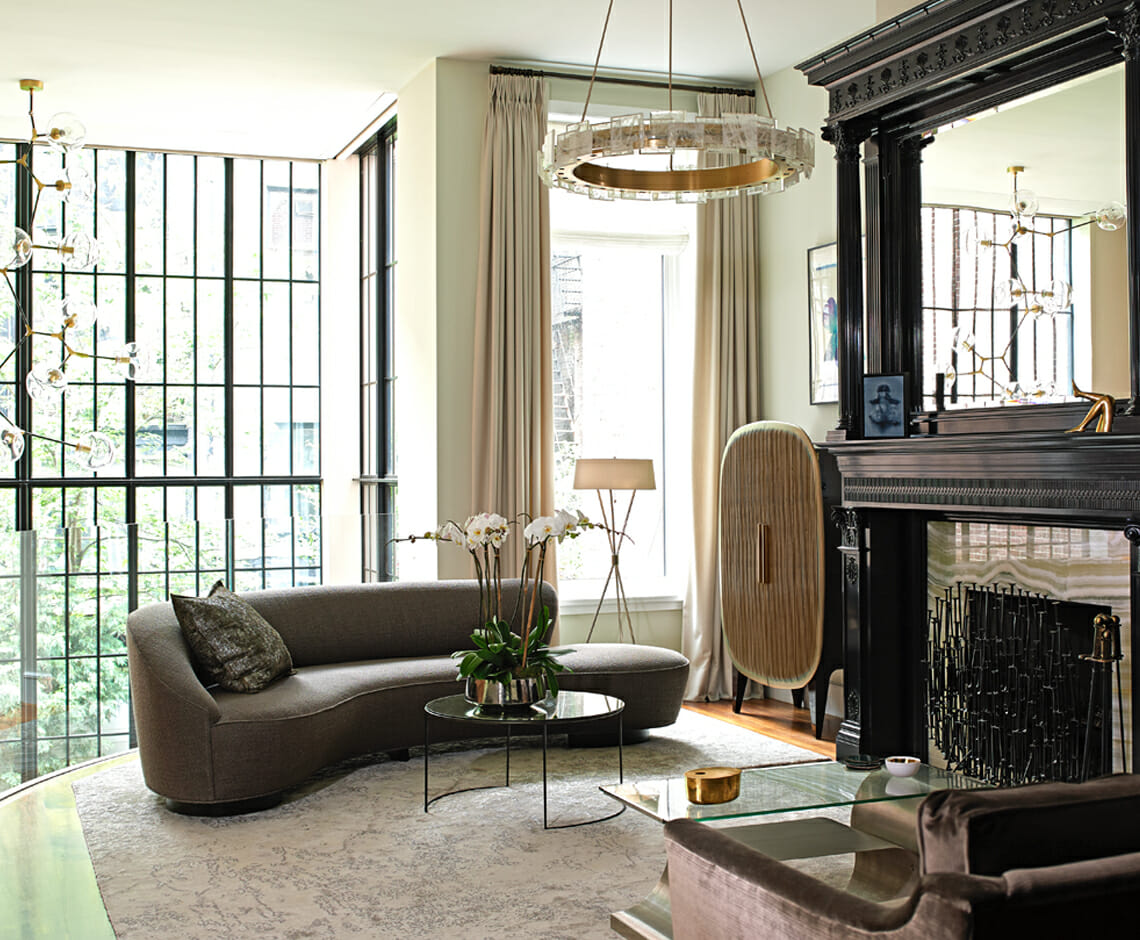 The Decorilla team is lucky to work with top interior designers from NYC and around the country. We also love to discover the ones to watch! Looking for the top NYC interior designers? Well, here's our NYC list to help you find an interior designer you'll love.
1. Bella Mancini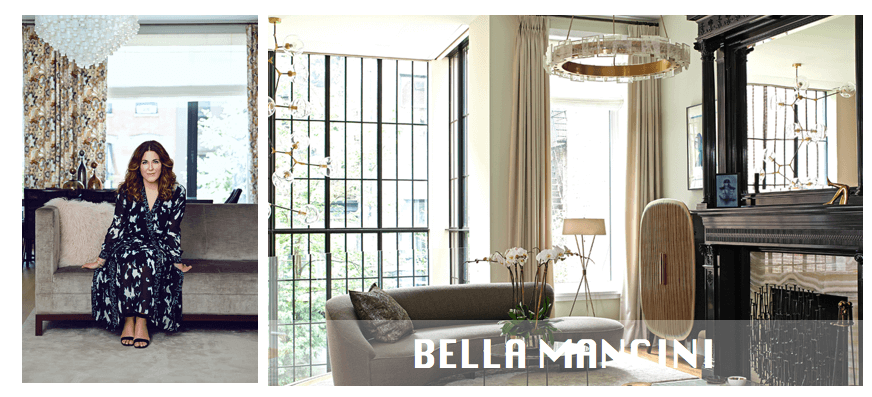 Bella Mancini's distinct ability is to design homes that are welcoming and polished in ways that appear effortless.  Bella's multi role of businesswoman, wife and mother, offers her an understanding of the fast paced city life and ultimately makes her one of the top NYC interior designers on our list.  Having direct experience with trying to balance it all, has helped her firm become experts in designing residential interiors for real people living busy lives in NYC and beyond.  The firm's goal is simple: a focus on quality and practicality that serve each client's unique living experience.
WHAT WE LOVE: The firm's ability to take design risks using color and texture in fresh ways.
2. Joyce Trancida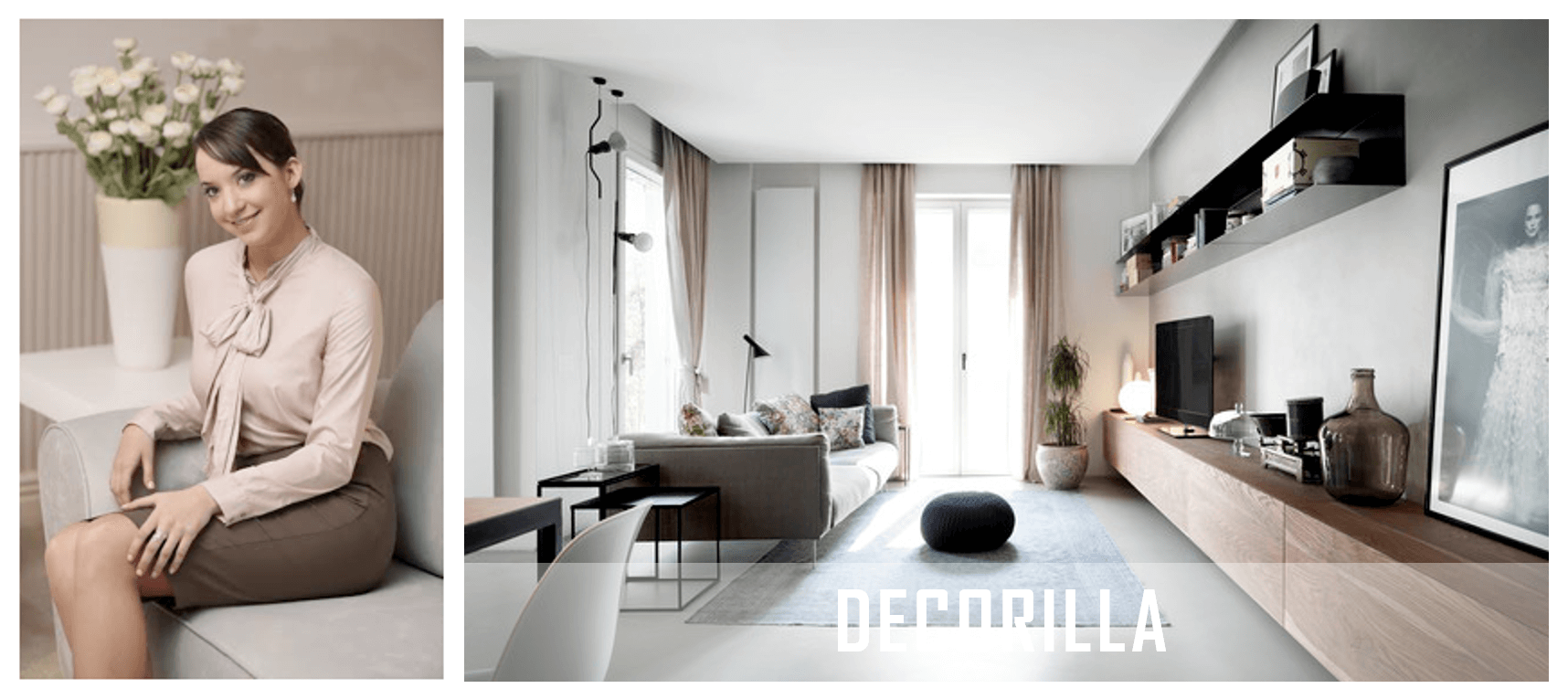 Reviewed as a top NYC interior design firm, Joyce and Decorilla work hard to make sure all of their client needs are met.  Clients experience complete and personalized interior design help beginning with an initial one-on-one consultation or interactive questionnaire to start.
Their stunning work leans towards a contemporary interior design style, but their team collectively covers every style, budget range and project size. They've worked on NYC apartment interior designs, startups, and commercial interior designs as well.
Decorilla nets out to be the most affordable interior designer option on this list, but with their use of technology and brilliant work, it's no wonder they are loved by their clients.
WHAT WE LOVE: The high-end style for affordable interior designer prices. Flat rate packages range from $449 to $1699 and customized packages from $75 to $500/hour are also available.
3. Brad Ford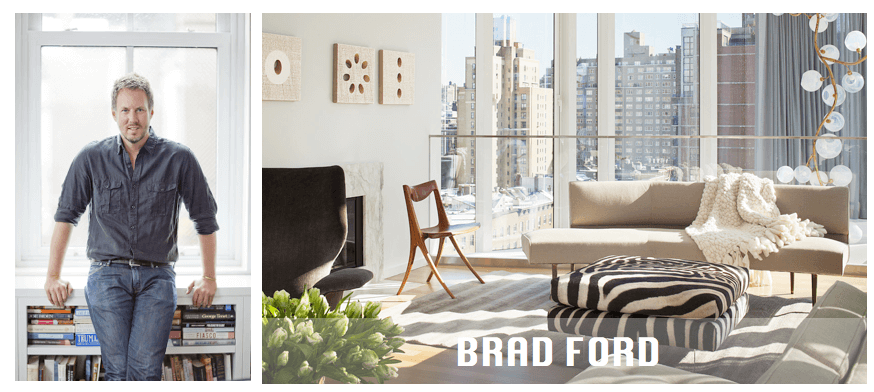 Featured as one of "10 New Designers to Watch" in both New York Spaces Magazine and New York Magazine, Brad Ford has made himself well known as a luxury interior designer in NYC. His spaces are both soulful and modern, using light, color and balance as guiding elements. Ford reveres the use of texture and high quality materials in his designs. His work has been noted in several publications including Elle Décor and the New York Times.
WHAT WE LOVE: His use of organic forms as décor highlights.
4. Jeffrey Bilhuber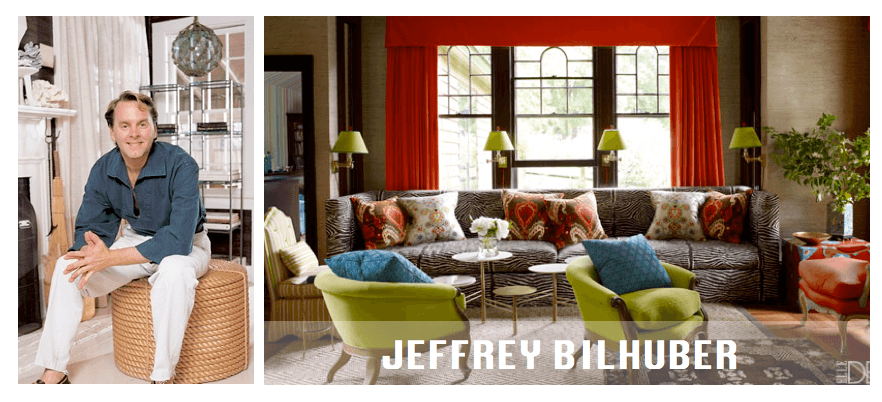 Jeffrey Bilhuber's instinctive style brings traditionalism and modernism together. Each design clearly holds practicality and beauty in a way that has gained him universal acknowledgement as one of America's most respected and talented designers. With appearances on shows like The View and HGTV, Bilhuber has become a followed spokesperson for design and lifestyle. His publications include his third title, The Way Home: Reflections on American Beauty.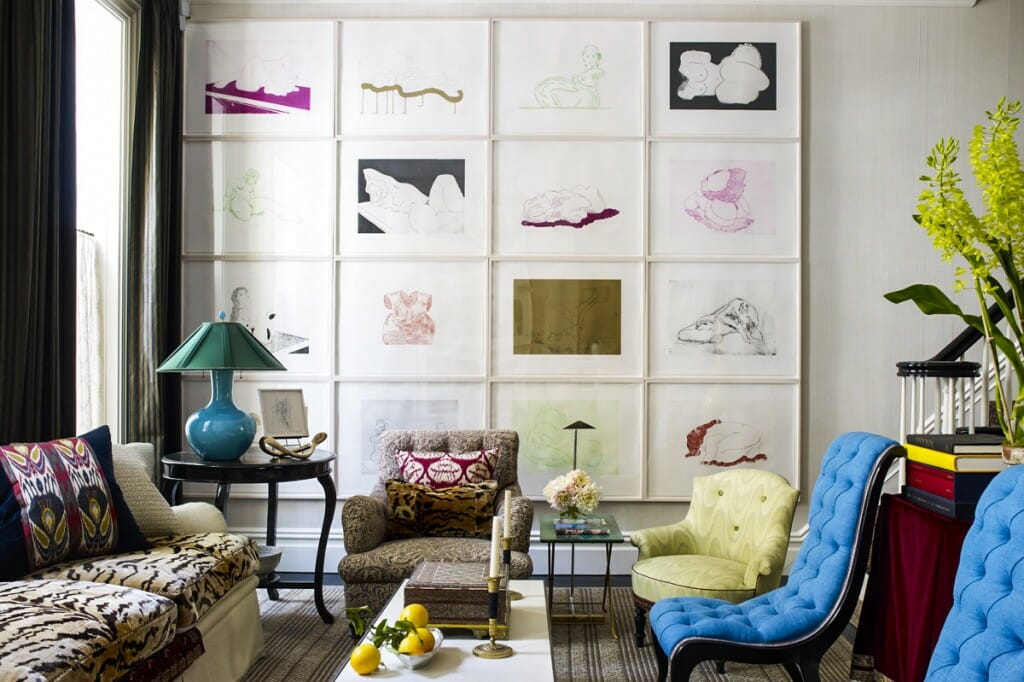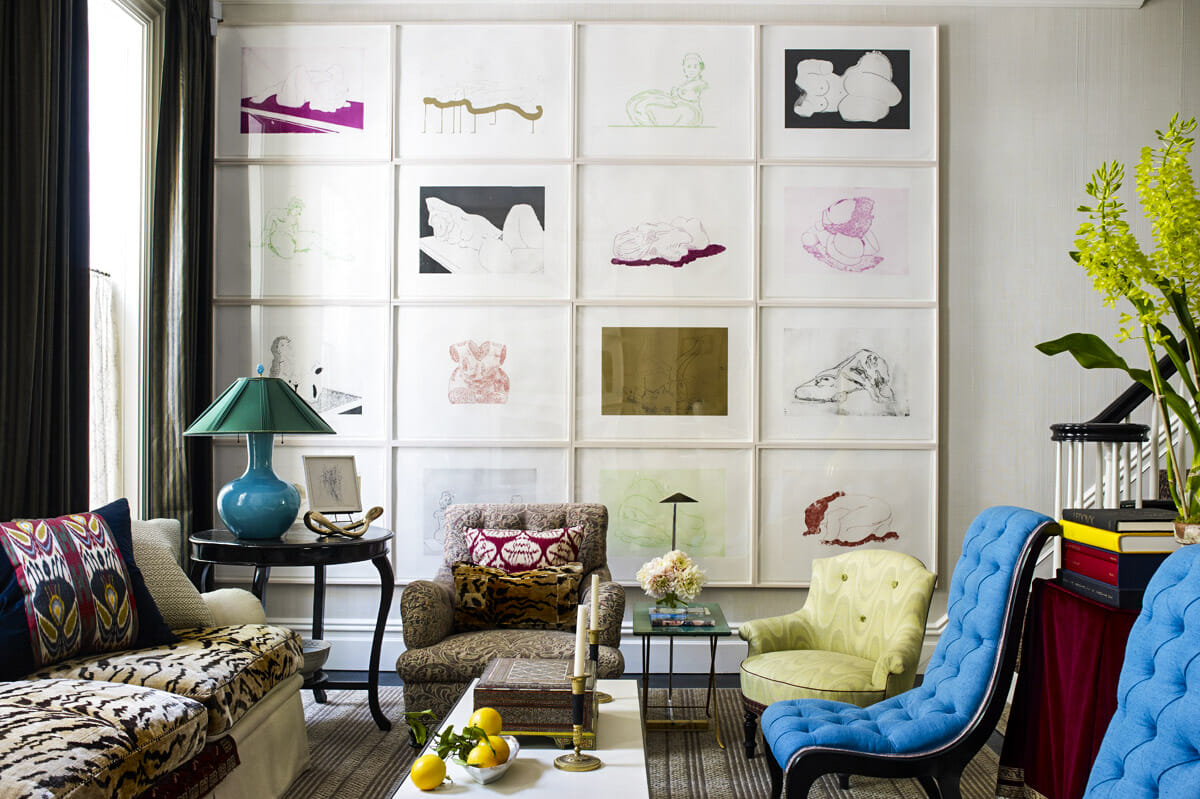 WHAT WE LOVE: His ability to represent and articulate the best of American style.
Crowdsource your decorating project today and
save!
Learn More

WATCH A VIDEO TO SEE HOW IT WORKS
5. Jamie Drake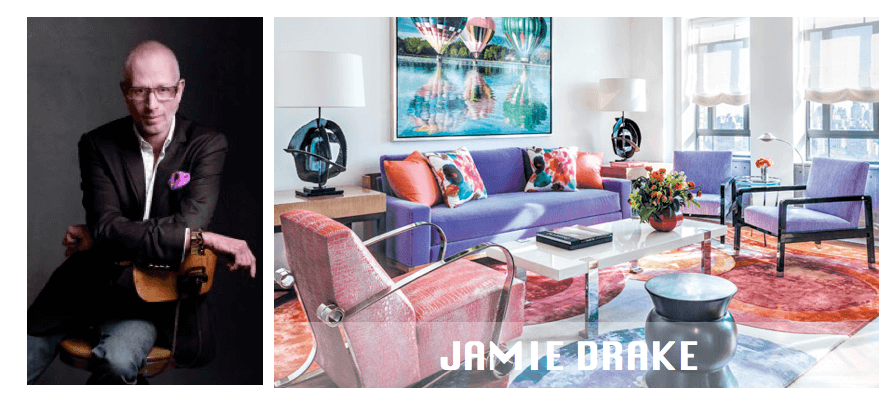 With countless industry honors and an impressive portfolio that includes celebrity residences and historic New York landmark buildings, as well as of some of this country's most glamorous spaces, Jamie Drake definitely makes the list. His designs exhibit an eye for unique detail, vivacious color, and artistic command of traditional and modern styles alike. Beyond spaces, Drake has also successfully created rug collections for Roubini and Safavieh, light fixtures for Boyd Lighting and much more, brining his exquisite style in the hands of other designers.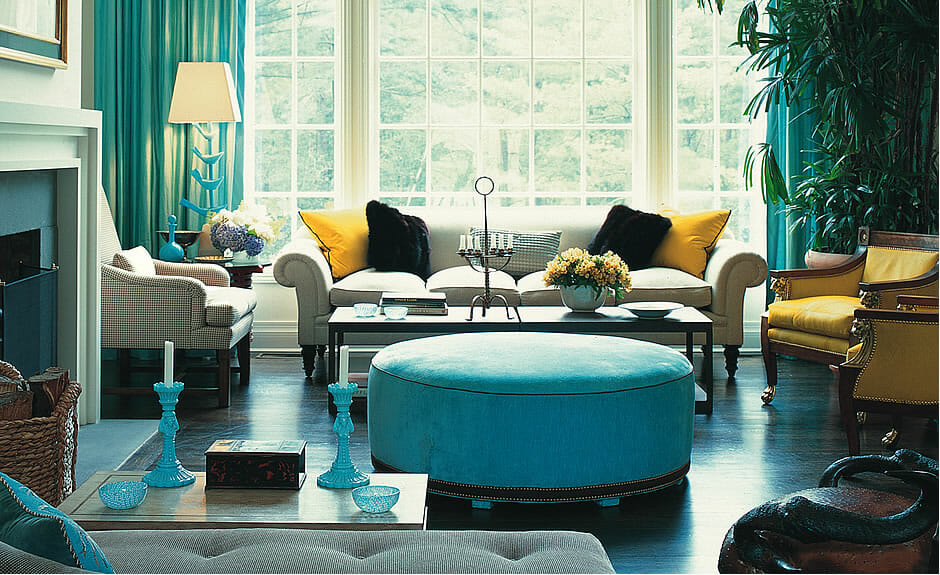 WHAT WE LOVE: Drake's fearless use of bold color in ways that are inviting.
6. Kati Curtis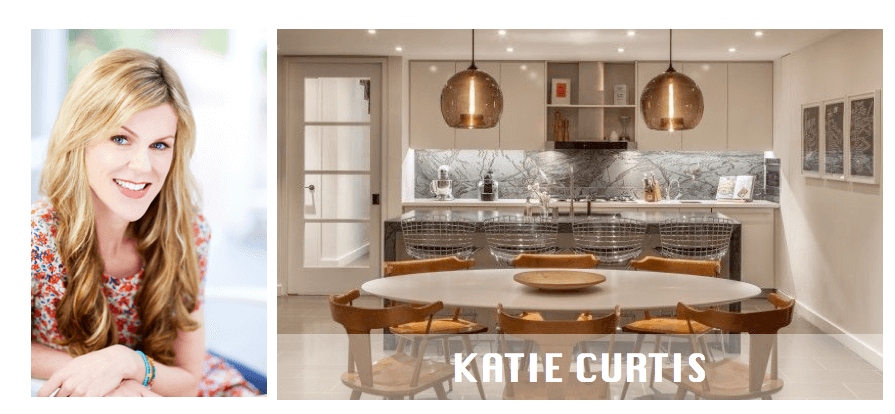 With a modern approach to design, Kati Curtis' eco-friendly NYC interior design firm is known for it's eclectic style and sustainable sensibilities. Kati is the one of the only LEED AP ID&C residential designers in Manhattan. Her high end and award winning spaces include luxury New York City homes, NYC apartment interior design, and boutique hospitality projects. KCD is also well known for achieving beautiful results for her international clientele through her sophisticated style and global design influences.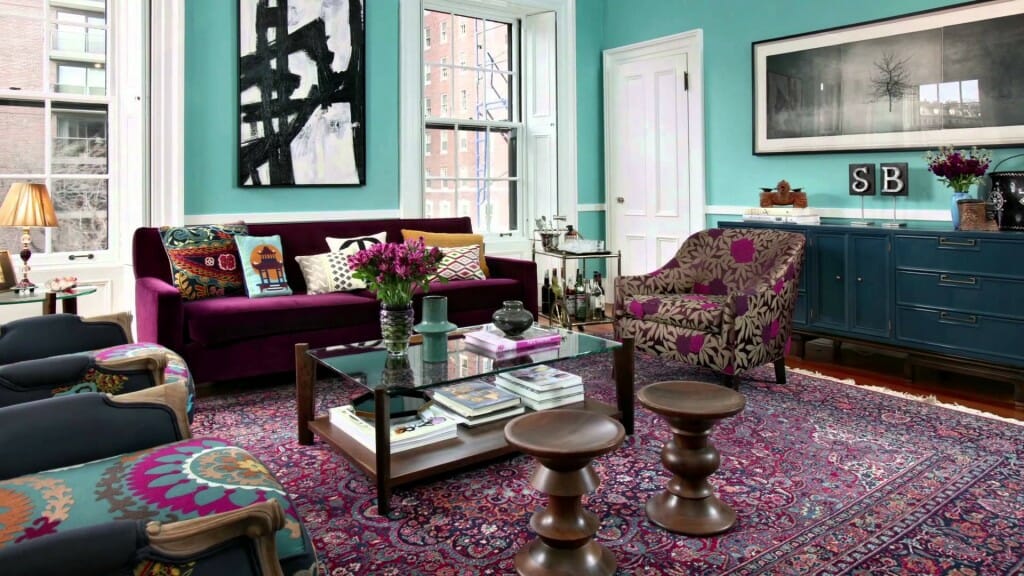 WHAT WE LOVE: Kati's dedication to sharing knowledge; she's a teacher at NY School of Interior design and also a mentor at decormentor.com.
7. Thad Hayes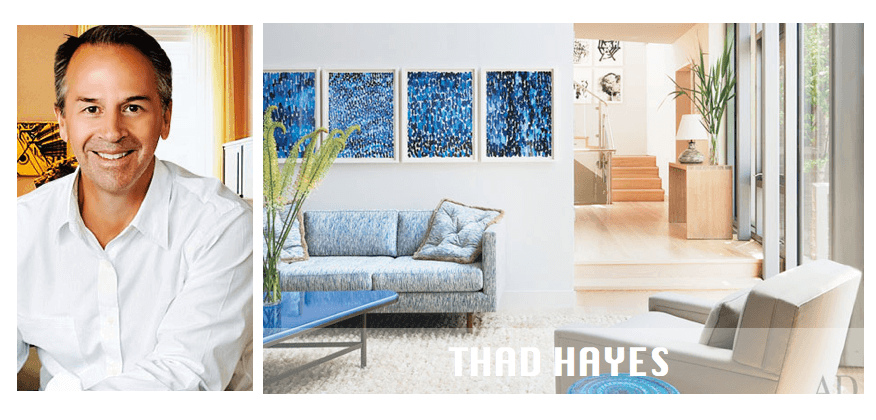 Thad Hayes has been recognized as one of "The Best of the Best" NYC interior designers by House Beautiful and has consistently been honored as one of "The AD 100." His New York City interior design firm specializes in balancing modern elements with historical ones, offering a space warmth, richness, and personality. His projects boast of his knowledge of the decorative arts, expertise in architecture, and contemporary interior design style. Hayes has been profiled in numerous publications, including Elle Decor, House and Garden, and Architectural Digest.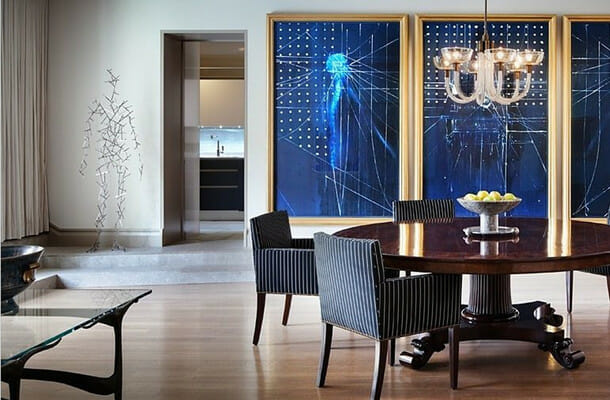 WHAT WE LOVE: Hayes' spaces are like living comfortably in a work of art.
8. Vincente Wolf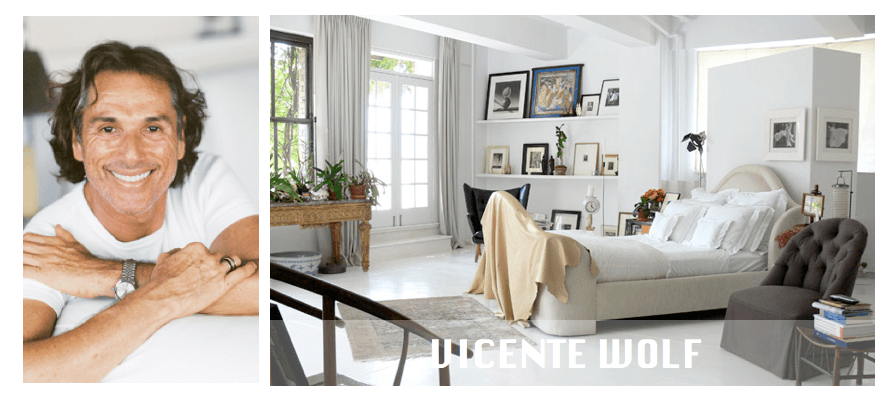 When discovering interior designers of NYC, it is impossible to ignore the creativity of Vicente Wolf. Guided by his passion for photography, art collecting, and global travel, Wolf's interiors ooze inspiration. His portfolio spans across living room interior design, hotel interior design, and commercial spaces with projects in the U.S., France, Israel, Japan, Saudi Arabia, and Sweden. Among many accolades, House Beautiful named Vicente Wolf one of the 10 most influential designers in the United States, and Interior Design Magazine inducted Wolf in its Designer Hall of Fame.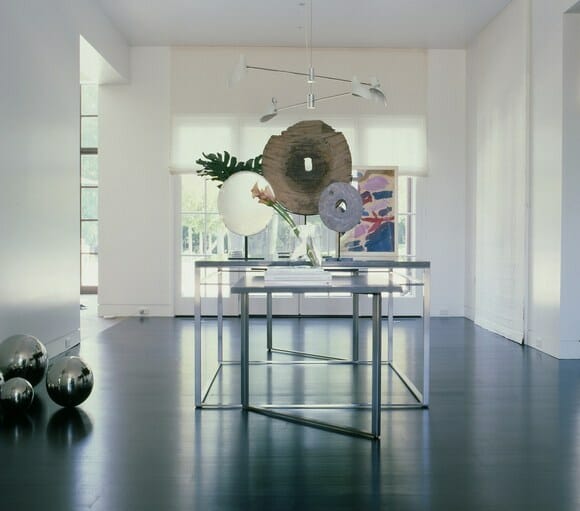 WHAT WE LOVE: Wolf's travel and global style inspiration shared through his three published design books including Lifting the Curtain on Design (Monacelli Press, 2010).
9. Victoria Hagan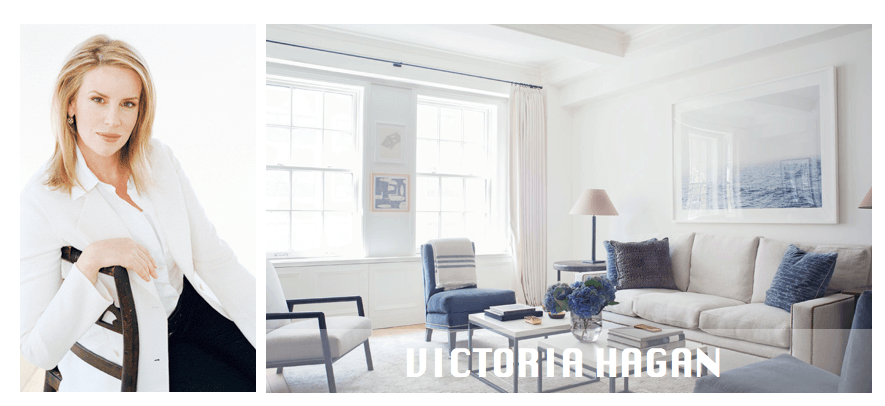 Respected for her intelligent integration of architecture and interior design, Victoria Hagan is certainly one of the top New York City interior designers. Her design philosophy includes the use of high quality materials and sophisticated color. Hagan's firm has over 20 years of experience designing noted residential spaces as well as innovative corporate interiors. They are an inspiration for interior decorators in NYC.
The New York Times described her work as "the most cerebral, the one bound to be influential," and she continues to be a major force in the modern interior design community. She is continually featured in such publications as Architectural Digest, Elle Décor, W, Town & Country, Harper's Bazaar, Traditional Home, In Style and Interior Design.
WHAT WE LOVE: Her designs, for sure, but also her furniture and fabric line. Stunning!
10. Mariette Himes Gomez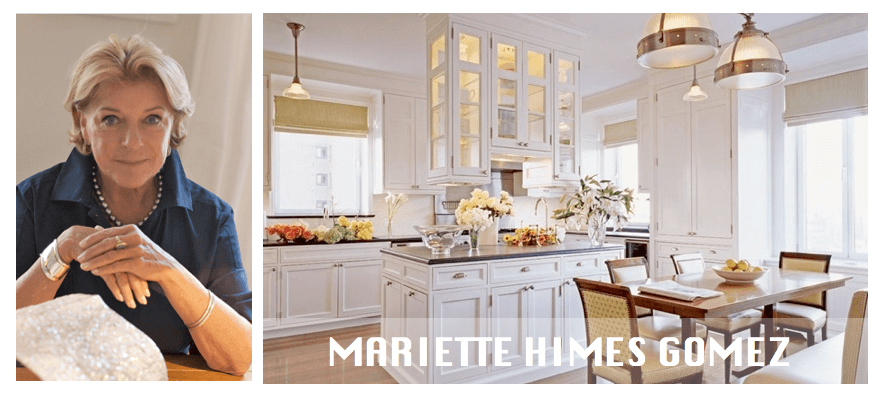 With over 30 years of experience, Mariette Homes Gomez has been creating innovative and fresh designs in her New York based Interior Design Studio. Her brilliance is found in the ability to offer serene sanctuaries amidst the fast-paced energy of city life. With attention to architectural detail, Gomez combines subtle color with personalized décor pieces that result in high-style glamour and simple sophistication.
WHAT WE LOVE: The calming palettes that offer a zen living experience.
And that's our list! Still not sure if these designers are right for you? Check out these wonderful round ups NY Mag, Brick Underground and Freshome as well.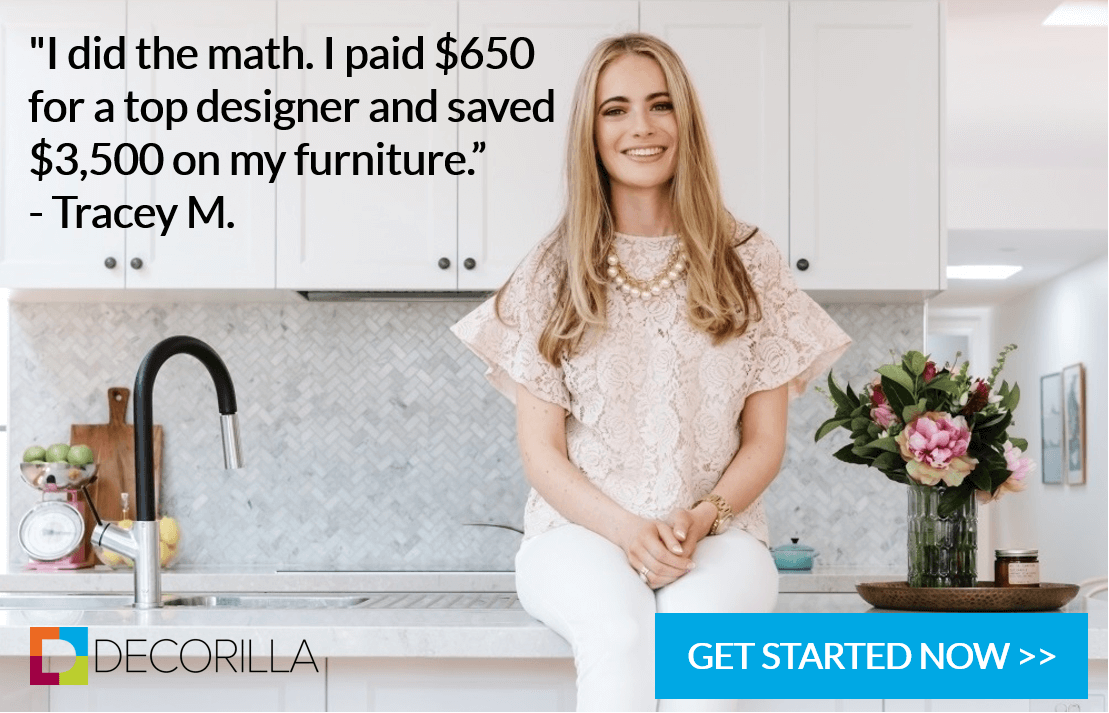 Finding the right interior designer in NYC for your home is no small task. With a list like this, finding exceptional New York interior designers will be a piece of cake. If you're still overwhelmed with all the choices,  Schedule a Free Consultation to see which options are right for you and to ensure you get the best possible interior design results.