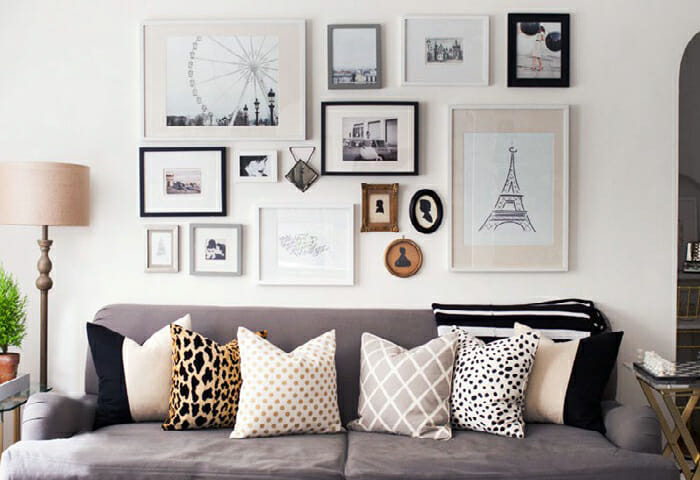 Written by Decorilla designer, Cristina R.
The gallery wall is definitely a very popular design element.  It is a great way to not only decorate a wall but also to really showcase your personal style.  It's an opportunity to take a little design risk and get creative.  Whether you decide to create a large or small gallery wall, it will definitely elevate the overall design of your space.
It can seem a little intimidating to take on this type of décor especially since it means leaving holes in your wall. The following gallery wall ideas and tips will help create the best gallery wall while limiting the possibility of making mistakes.