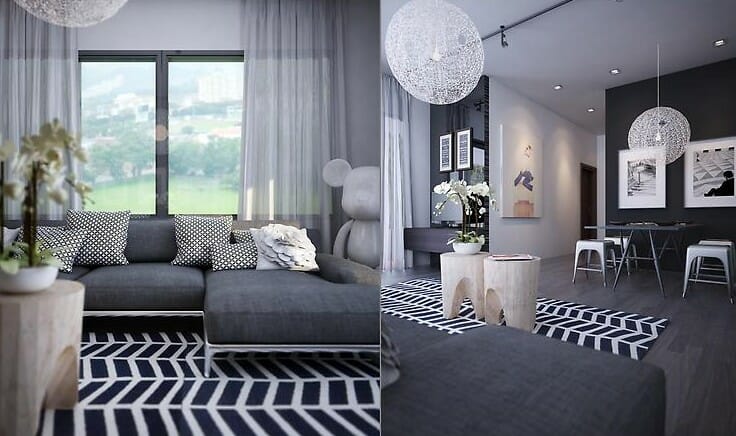 The role of area rugs in the interior design of a room is a big one. It anchors an area, distinguishing one space from another, especially in an open floor plan. It absorbs sound, is warming and soft underfoot, and can be the sole decor piece that makes a room design feel whole.
So it's not surprising that selecting the right area rug for your space is super important. To help, we give you three important tips and a little design inspiration to find that perfect rug.
1. Keep It to Scale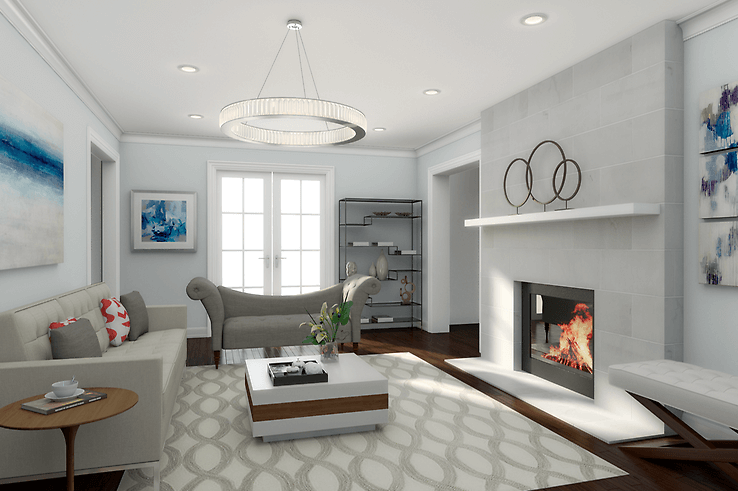 In general, people buy rugs that are too small. Yes, 5x7s and 6x9s are cheaper than the larger sizes, but investing a bit more can make all the difference between an awkward floor covering and pulling in a room design perfectly.
Begin with measuring the seating area and select a rug the closest size up from that. Designer tip: make sure that your rug has at least 6-10" on either side of the sofa to frame your furniture in an appealing way. If you have a a smaller rug that you just love, solve the size problem with layering a larger sisal or jute rug underneath for added coverage. Keep in mind, the orientation of a rectangular rug can influence the shape of the room and square rugs make a room feel square. Round area rugs are great for an entry way or to place under a round dining table.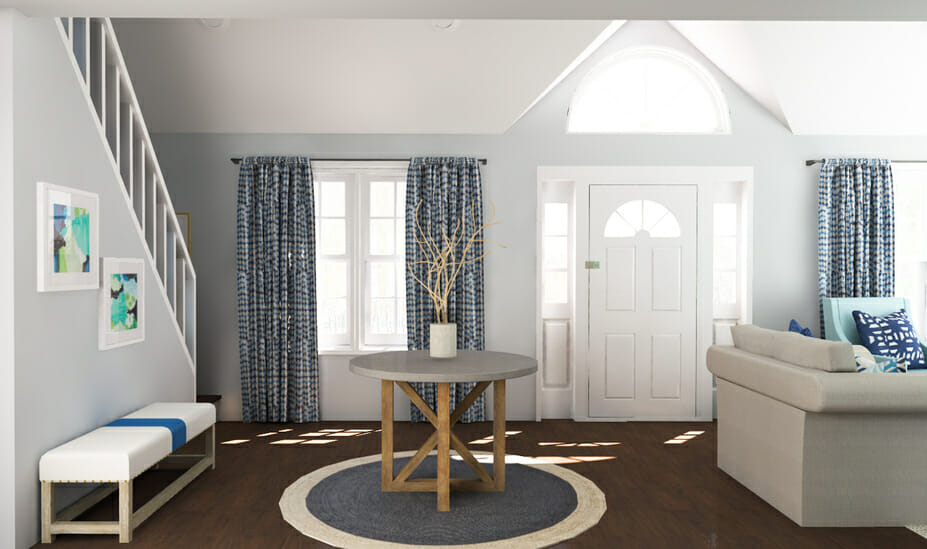 So, how much of the furniture should be sitting on the rug? There are varying opinions on this. One designer tendency for living rooms is to commit to all legs on or all legs off if possible. With bedroom layouts, it is recommended to have the bed sit on 2/3 of the rug. Alternately, place runners on either side of the bed or just one at the foot of the bed like in this eclectic bedroom design. In dining rooms, your rug should be 4' longer and wider than your table so chairs can slide easily without falling off the edge of the rug.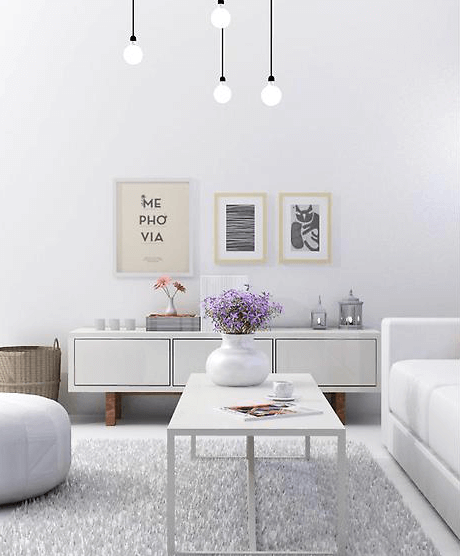 2. Style Influence with Color & Pattern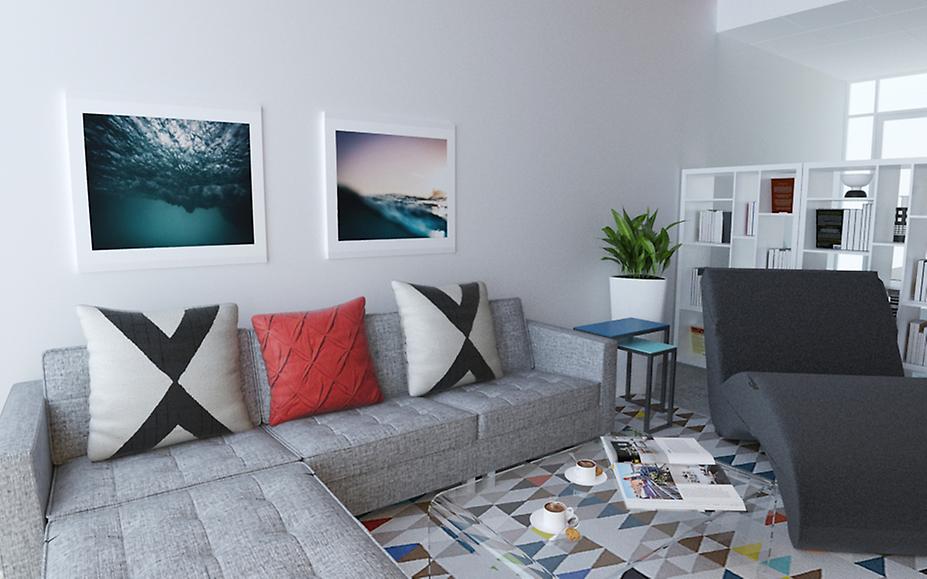 Depending on the size, an area rug can be the most significant decor element in a space. Often, an interior design can be greatly influenced by the style of the rug. For example, an Oriental or Persian rug in a living room says traditional or global while a shag or flokati rug lends to modern and eclectic spaces.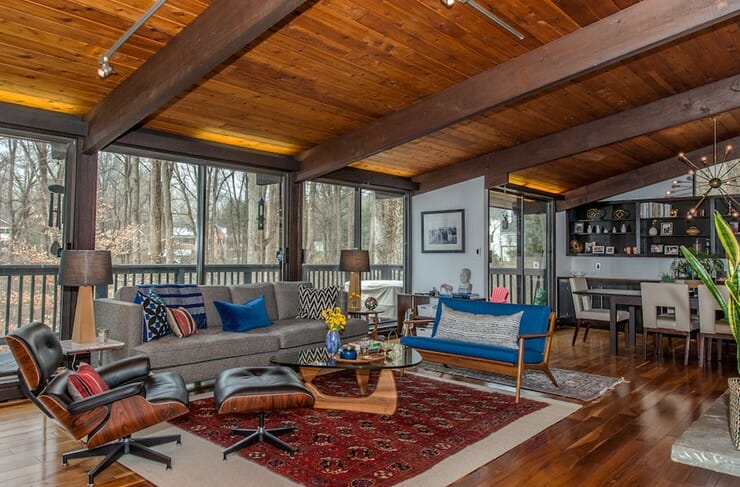 In terms of color, a neutral rug acts as the perfect blank canvas to layer textures and patterns in the form of furniture, lighting, and accents. Solid rugs compliment decor that is patterned, say a striped sofa or floral duvet cover. Similarly, with solid or neutral furniture, a lively or playful pattern enhances the design. One foolproof color coordinating design tip is to match the secondary color in your rug to the featured furniture piece.
3. Material Matters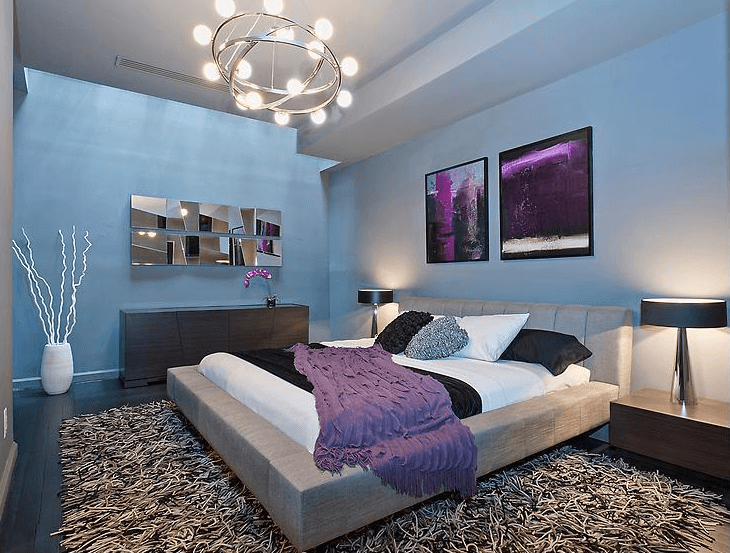 Being mindful of the amount of foot traffic in a room helps in determining the material to select for your area rug. For hallways and living rooms needing adequate floor protection, pick rugs that can endure more wear and tear. Natural area rugs like hemp, sisal, and seagrass are all tightly woven offering durability for high traffic areas.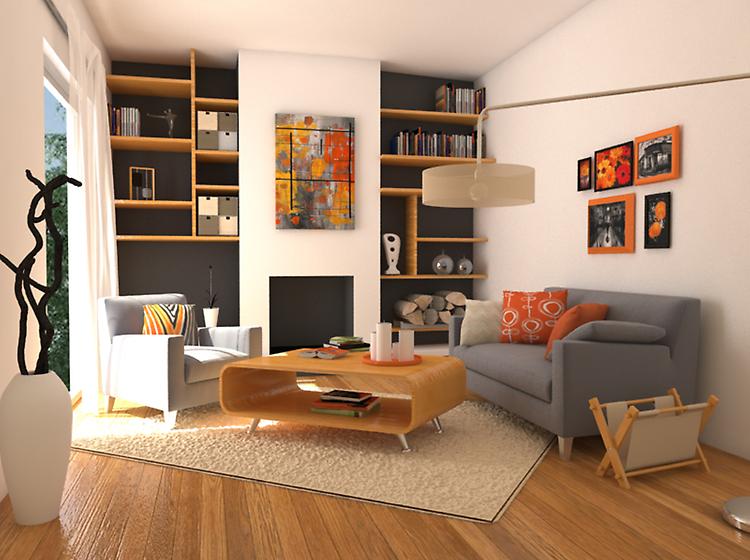 For more color and pattern, try kilims and dhurries. Constructed from flat woven wool, they are attractive looking rugs, albeit not as soft underfoot. Cotton rugs are another great option – tough, easy to clean, and they work in just about any room.  For bedrooms, we love sheepskin rugs, which automatically add that cozy feel while being extremely soft to step on.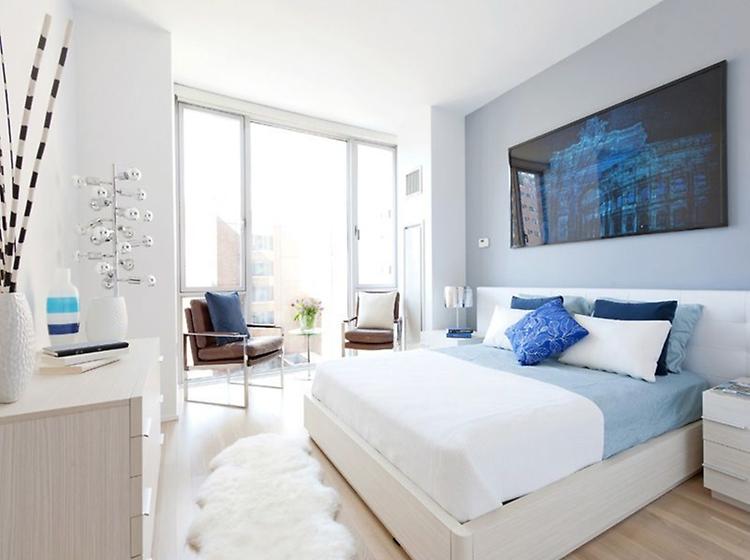 For more on the differences between materials and rug construction techniques, check out this Rugs Direct Buying Guide.
And if you're still intimidated or overwhelmed by rug shopping, have an online interior designer assist you with the perfect selection and more.
Written by Decorilla's Creative Design Expert, Christine Martin.
[Image credits: Decorilla Designs – 1, 2, 3, 4, 5, 6, 7, 8, 9]