Anna T
Anna completed her five-year studies in Architecture Engineering and she obtained a Master's degree in Monuments' Management. Anna's real passion is interior design and has focused on making unique spaces for her clients. Anna considers herself a problem solver and she dedicates her eclectic personality towards creating an experience of fresh and new designs. Her goal is to improve her clients' everyday life. Interior design for better living is her motto.
We know you love designing, but what about it do you love most?
What I love the most in design is the special relationship between the designer and the client. I think that you have to analyze the client, to learn from them, and to listen very carefully. When you focus on your client, every project is a new unique and exciting experience.
What drives you to design?
I think that an interior design project is like a message that has a recipient. So I consider as my biggest secret the fact that I try to design for the client who is the recipient and not for myself. This helps me design personalized spaces which reflect the taste and the style of my clients.
From where do you draw most of your inspiration?
Magazines, the internet, and exhibitions offer a designer lots of inspiration. But when you love design, inspiration can be found everywhere and that is the best part. So I would say that I prefer to find inspiration in nature and everyday life.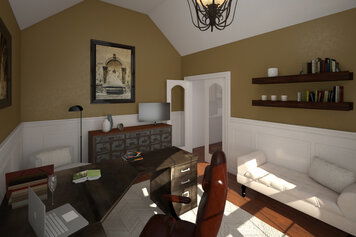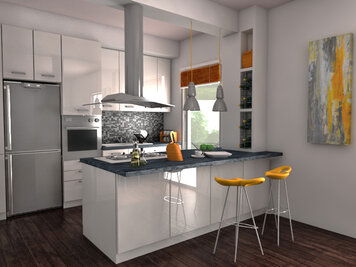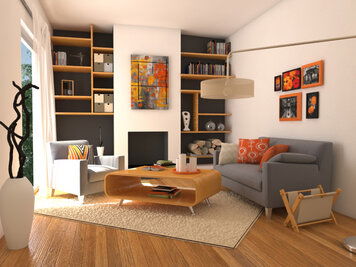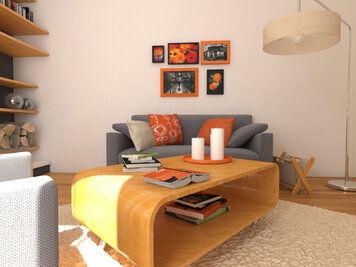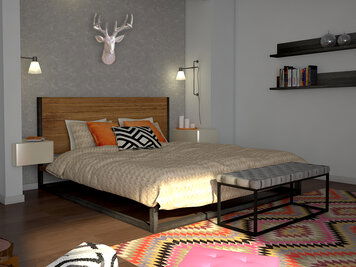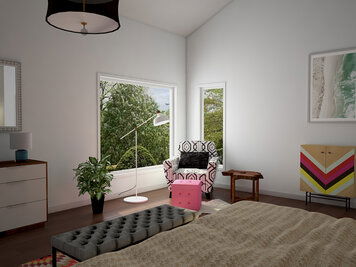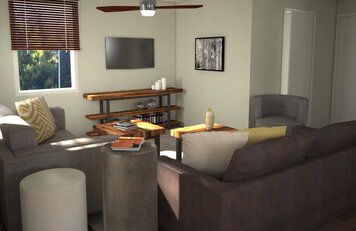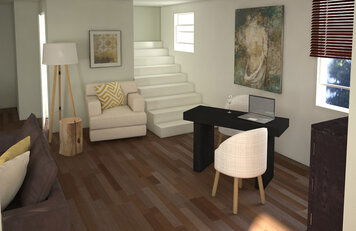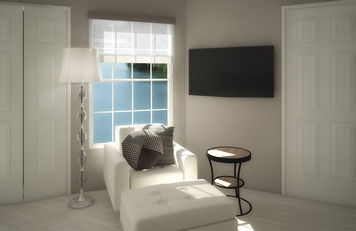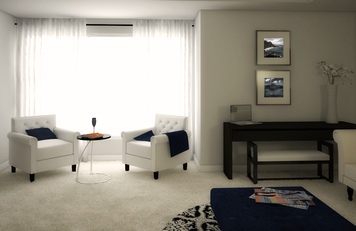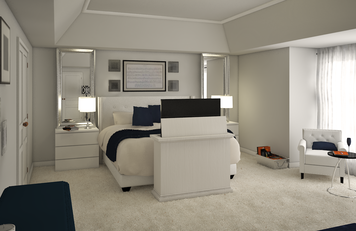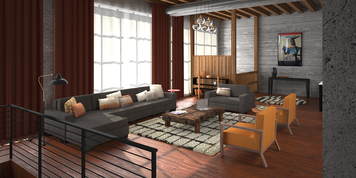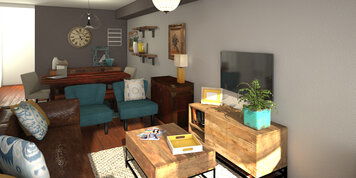 Combined Living/Dining room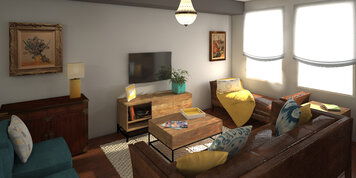 Combined Living/Dining room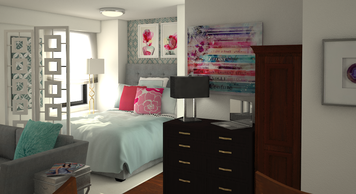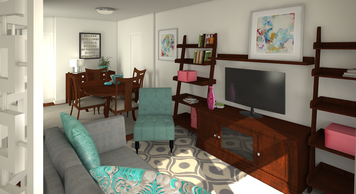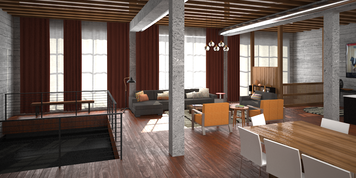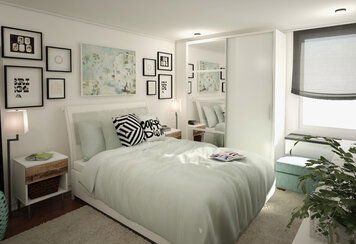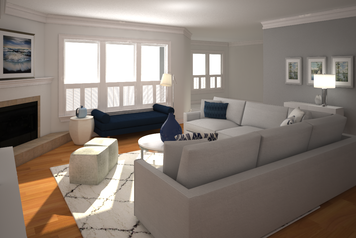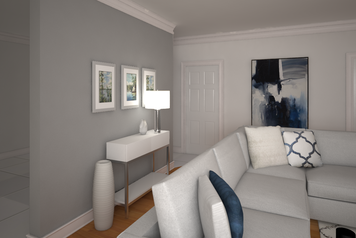 Combined living room/dining room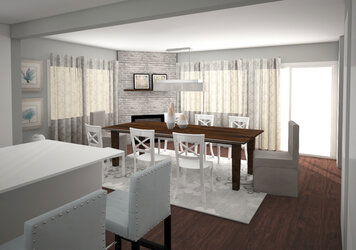 Combined living room / dining room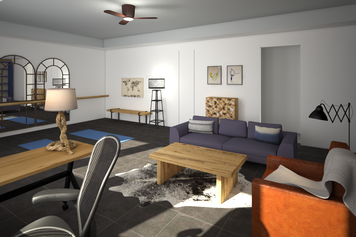 Combined Home office / Pilates studio - I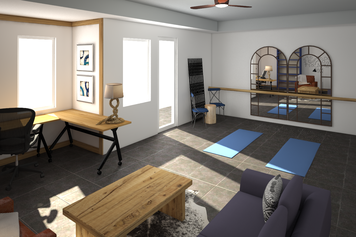 Combined Home office / Pilates studio - I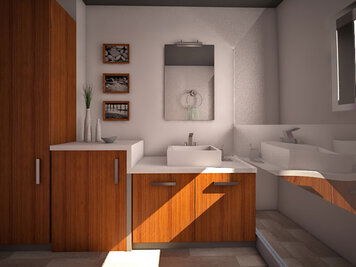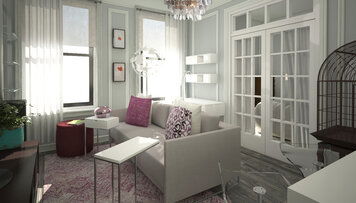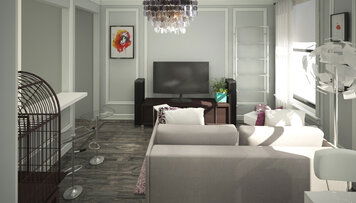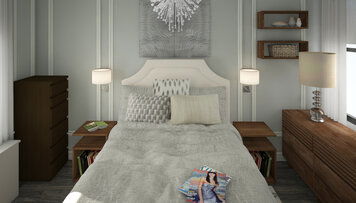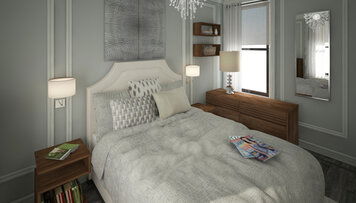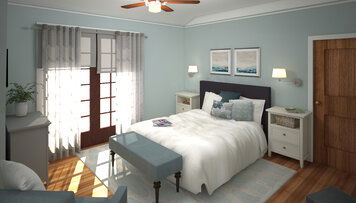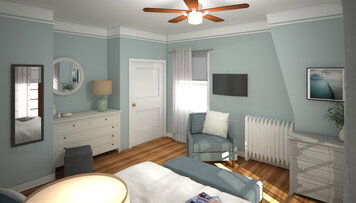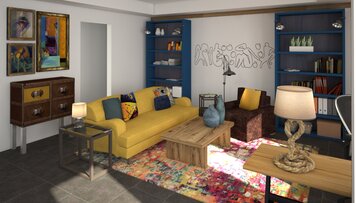 Combined Home office / Pilates studio - II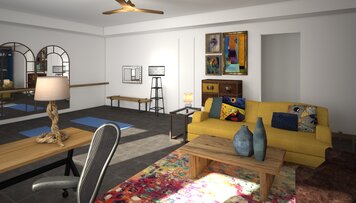 Combined Home office / Pilates studio - II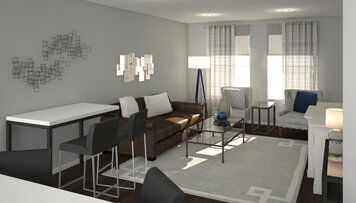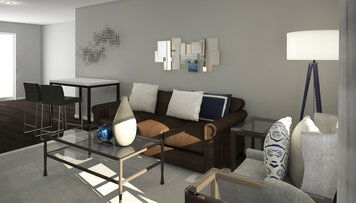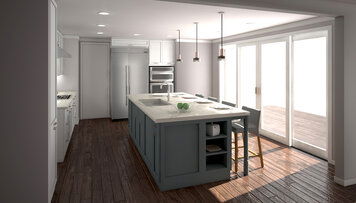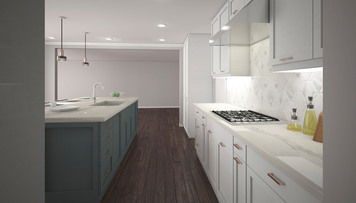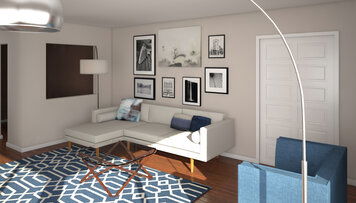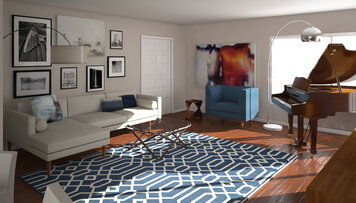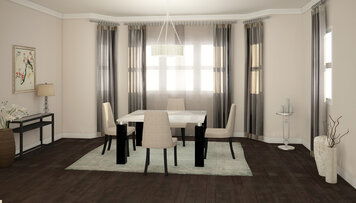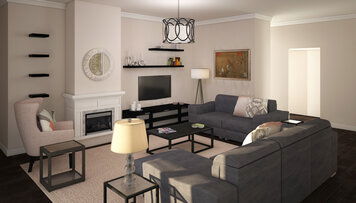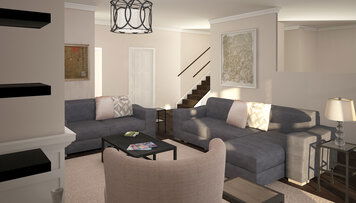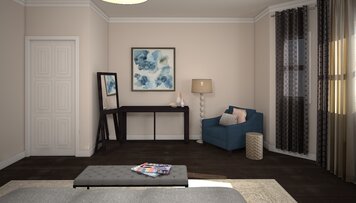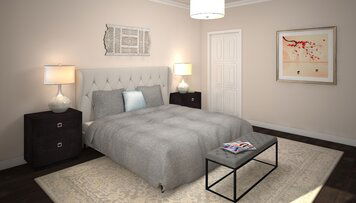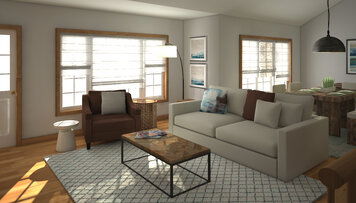 Combined living room/dining room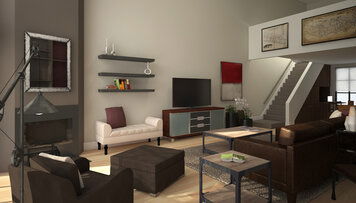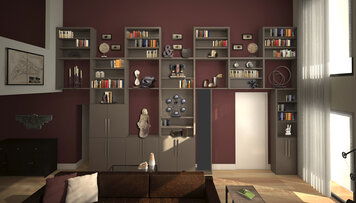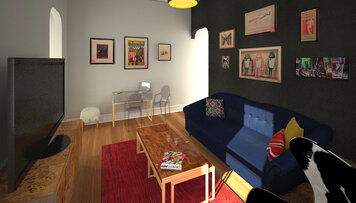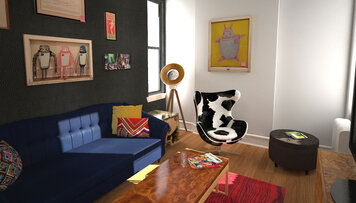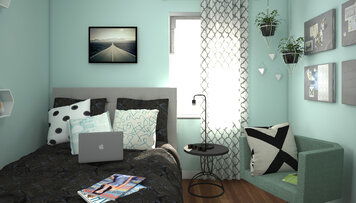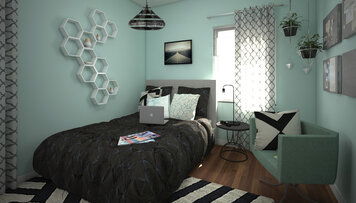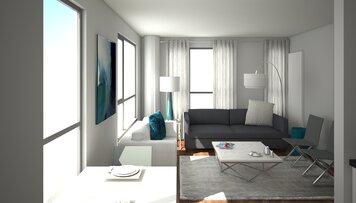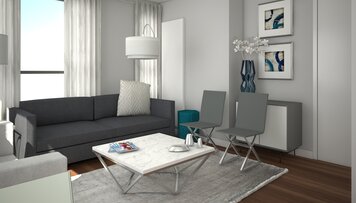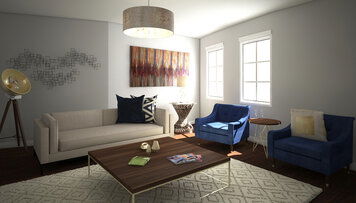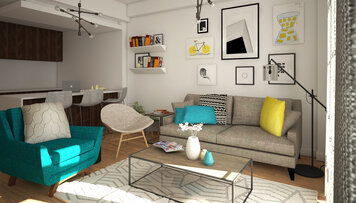 Modern mid-century living room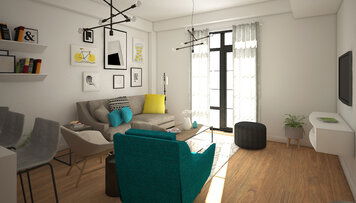 Modern mid-century living room