Rachel H.
With a Bachelors of Fine Arts in Interior Design from Harrington College of Design in Chicago, Rachel has gone on to establishing her own residential and commercial small design business based out of Michigan. Her experience has included working with various architecture firms, contractors, cabinet companies, builders and designers. Rachel has developed a keen eye for design with her attention to details. Her passion to transform a room with light and textures is evident in the spaces she designs, making every room classical and functional.
From where do you draw most of your inspiration?
I draw most of my inspiration from the places I go and see. There are so many ways to find inspiration; it can even be from staying at a hotel. It is during those times I get to see how others design spaces and their functionality and from there I can take my experience of "living it" to better understand what does or doesn't work in a space. The world is filled with inspiration as long as you are open to it.
We know you love designing, but what about it do you love most?
The creativity I get to bring into a room. I love being able to transform a space to be both visually appealing as well as functional and practical for my clients. Using textures, different color palettes, lighting, forms and beautiful pieces that reflect my clients personality and vision is exciting for me. I want to create design that inspire others as well.
Describe your ideal project:
I love working on homes that are in scenic areas. Whether that is by water or a mountain view even. But most importantly my ideal project is one where I completely understand my clients design vision. One where I can take everything they have given me to describe what they are wanting in their space and be able to express that and show it in the design that they will love and enjoy for a long time.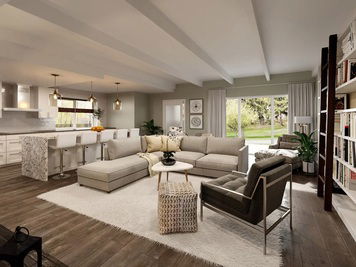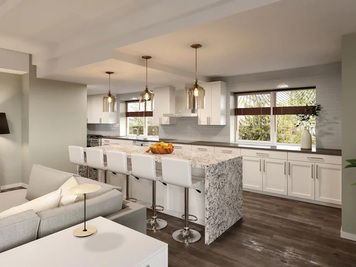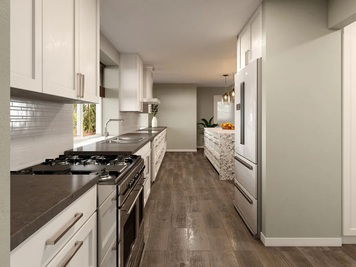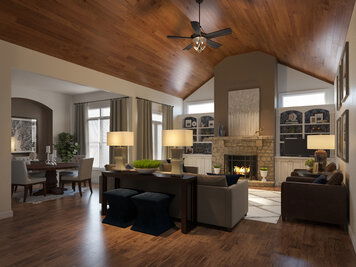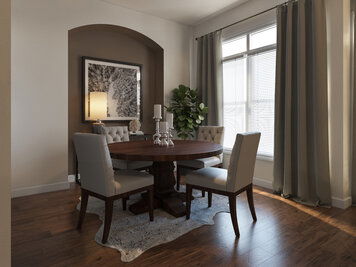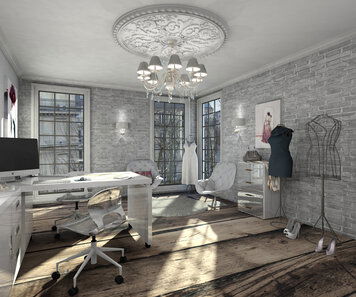 Office- Boutique Fashion Studio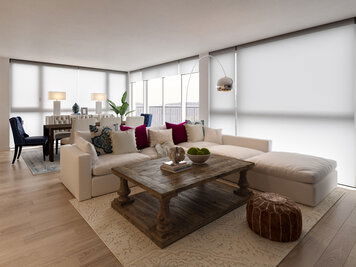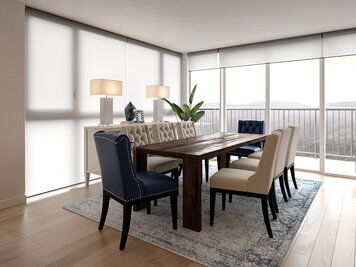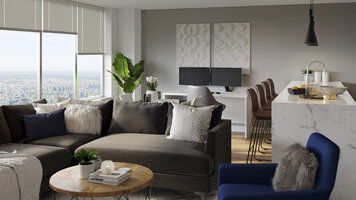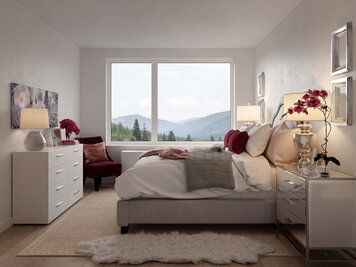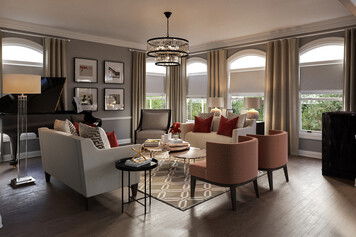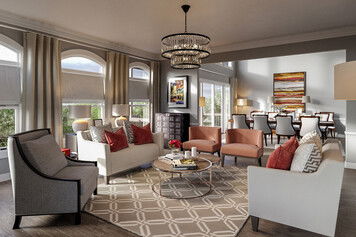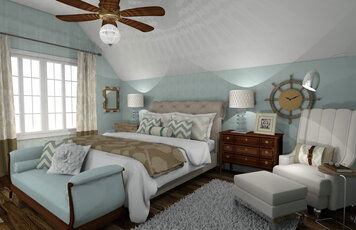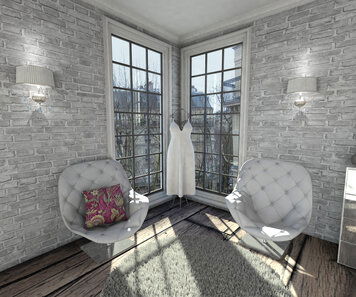 Office - Boutique Fashion Studio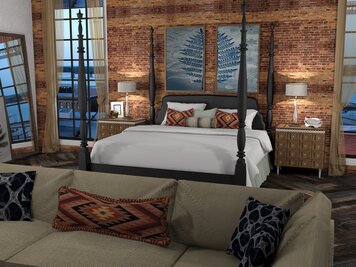 City Loft Apartment Bedroom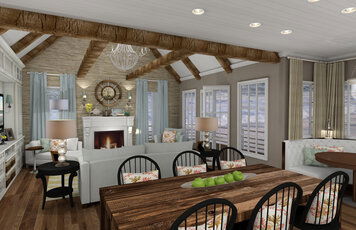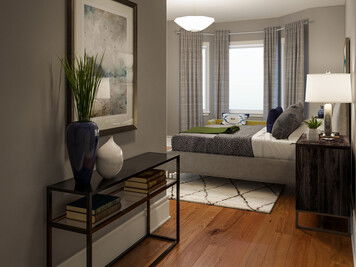 Mid-Century Modern Bedroom Entry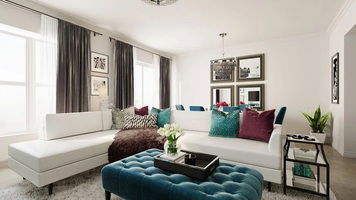 Combined Living and Dining