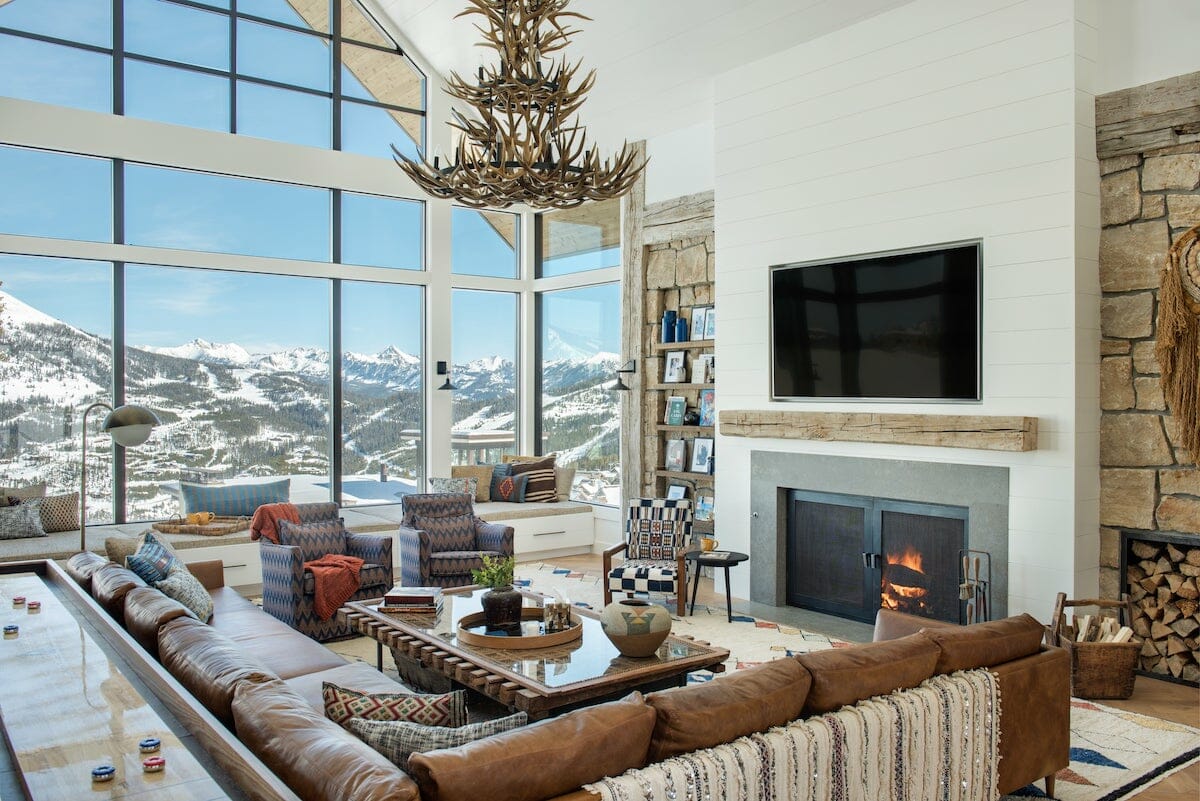 When winter rolls around and the air gets crisp, one can't help but wonder what magic will unfold during the season. How amazing would it be if you could bottle up some enchantment and let it fill every part of your home? There's certainly a way – read on to find out how with welcoming winter decorating ideas!
Winter Decor Dos and Dont's
Select winter home decor can encapsulate the wonder of the season. From your living room to your reading room, whether you're decorating a townhouse or looking for farmhouse winter decor, we've got you covered. 
Before we get into it, let's look at the best practices for winter decor ideas.
Do 
Consider your home aesthetic and stick to complementary colors.

Find items you can use again, like duvet covers and throws.

Remember that keeping things simple can be surprisingly effective. 
Don't
Overcomplicate things – stick to unfussy furniture if you're adding any.

Try to redo the entire look and feel of your home. 

Clutter. Instead, opt for refinement and minimal accents to enhance your space. 
Pro Tip: It is best to match your winter decorating ideas to the look of your home. Take our Free Interior Design Style Quiz to help discover your unique decor style today!
Cool Winter Decorating Ideas by Room
The cooler weather means you and your loved ones will be indoors much more. With exceptional winter decorating ideas, you can make it even more enjoyable. Plus, it doesn't have to be themed. Breathtaking non-Christmas winter decor can turn your home into a wonderland without any tinsel.
Winter home decor is about including warm textures, colors, and layers. Let's navigate how to add coziness to each room in your home to make this season one you'll never forget!
Inviting Winter Living Room Décor
We often spend most of our time in the living room. After all, it's made for living life! That's why it may need more luxurious pieces. Capture the beauty of wintry weather with these living room winter decorating ideas. 
1. Pile on the Blankets
Nothing says warm and welcoming quite like blankets do. Add chunky textures and wool blankets to take your home from summer cool to cozy in seconds. Knitted blankets not only add a snug aesthetic to your living room, but also create a welcoming environment. They're sure to leave you lingering for hours in your homey lounge. 
2. Bring on Color
A color update can ease away the winter blues. While most people opt for more earthy, natural tones of beige and grey, adding a little pop of color can go a long way. By adding colorful elements to your living space, you can add a touch of whimsy to an already magical setting. Deep, rich hues – from reds and yellows to blues and woodland greens – invigorate interiors. 
3. Include Seasonal Materials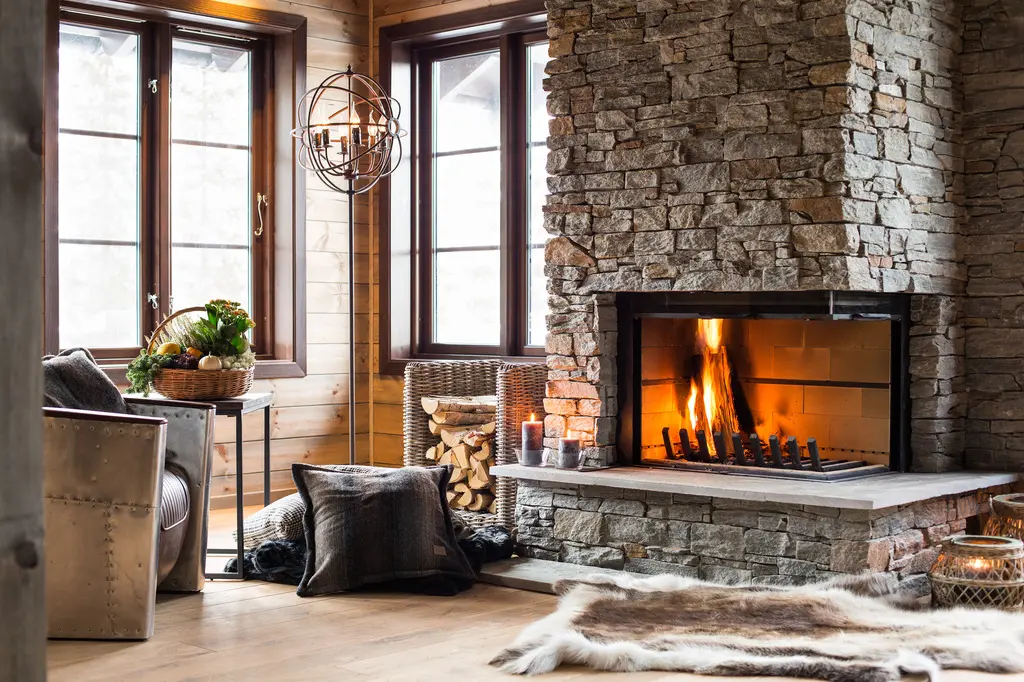 Accenting wood in your interior is one of the must-have winter decorating ideas for the living room. Whether you have a fireplace or not, adding timber can add coziness associated with wintry cabins. Think organic wall art, sleek wooden decorative bowls, or delicate branches. Timber, whether firewood or décor, has a way of giving a room a warm rustic feeling. 
Quick Tip: Go forage! A few slender twigs in a pretty vase can double as winter mantel décor. Rugged logs, neatly stacked next to the fireplace also instantly make a difference. 

Warming Winter Bedroom Ideas
Bring a cozy yet chic feel to your bedroom with simple yet effective winter decorating ideas. 
 4. Switch Your Bedding
When thinking of winter bedroom ideas, think fluffy. A Mohair or Alpaca blanket on your bed will certainly set the tone for comfy contentment. It not only adds a cozy element to your bedroom, but it's also a practical piece that is easily removable. In keeping with the intimate air, switch your sheets to cotton – its luxurious texture will keep you snug all winter long. 
5. Add Pleasing Textures
Adding textures to your winter decor means mixing all things tactile. Place a shaggy carpet on the floor and a knitted throw or faux fur scatter cushions on your bed. They will certainly take an interior to welcome warmth in seconds. Be sure to vary textiles, like organic cotton and chunky wool, for the best result. Woven or wood wall decor is also a great idea. 
6. Update Your Curtains
Changing your curtains from light and airy to plush and thick is a surefire way to leave your bedroom feeling warm and cozy. Heavier blackout curtains add a touch of spice and style to your bedroom. They also help to bring a toasty feel during the cold months. 
Welcoming Winter Kitchen Décor
You can also easily transform the kitchen with winter home decor. These adorable additions can turn your cooking hub into one of your favorite rooms in the house!
7. Add Glass Accents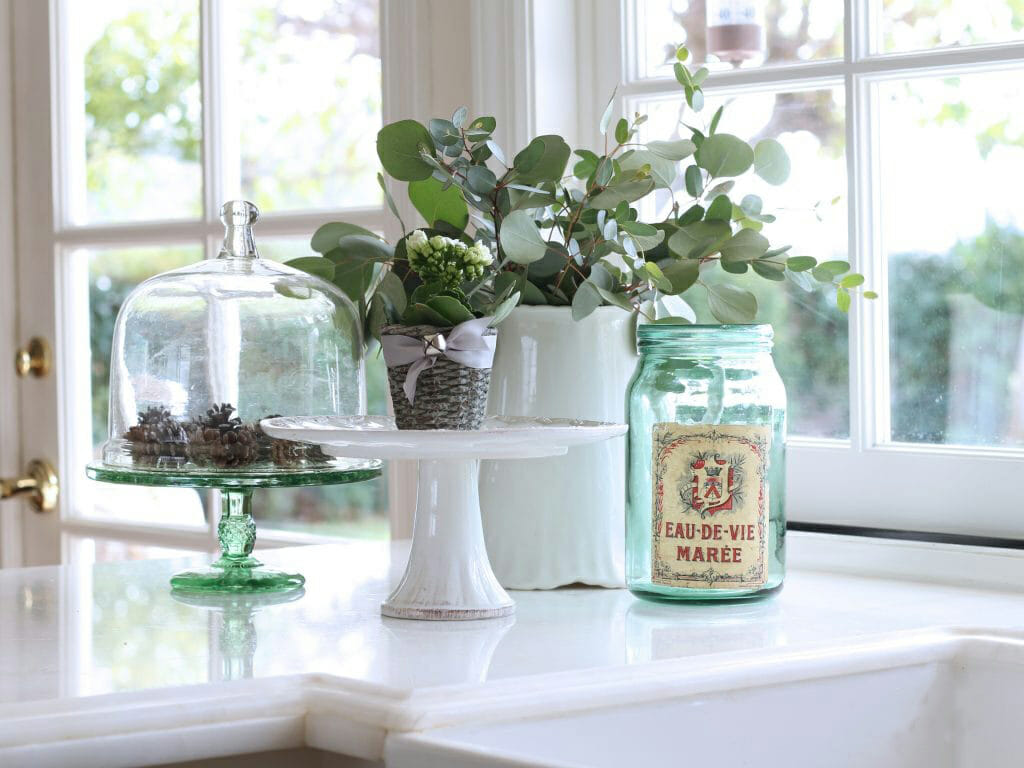 Glass can be a transformative element when used correctly. Try swopping out flower-filled vases for fun mason jars. Filling it with candy canes, marshmallows, and even candles creates a warm and welcoming atmosphere. 
8. Set the Dining Table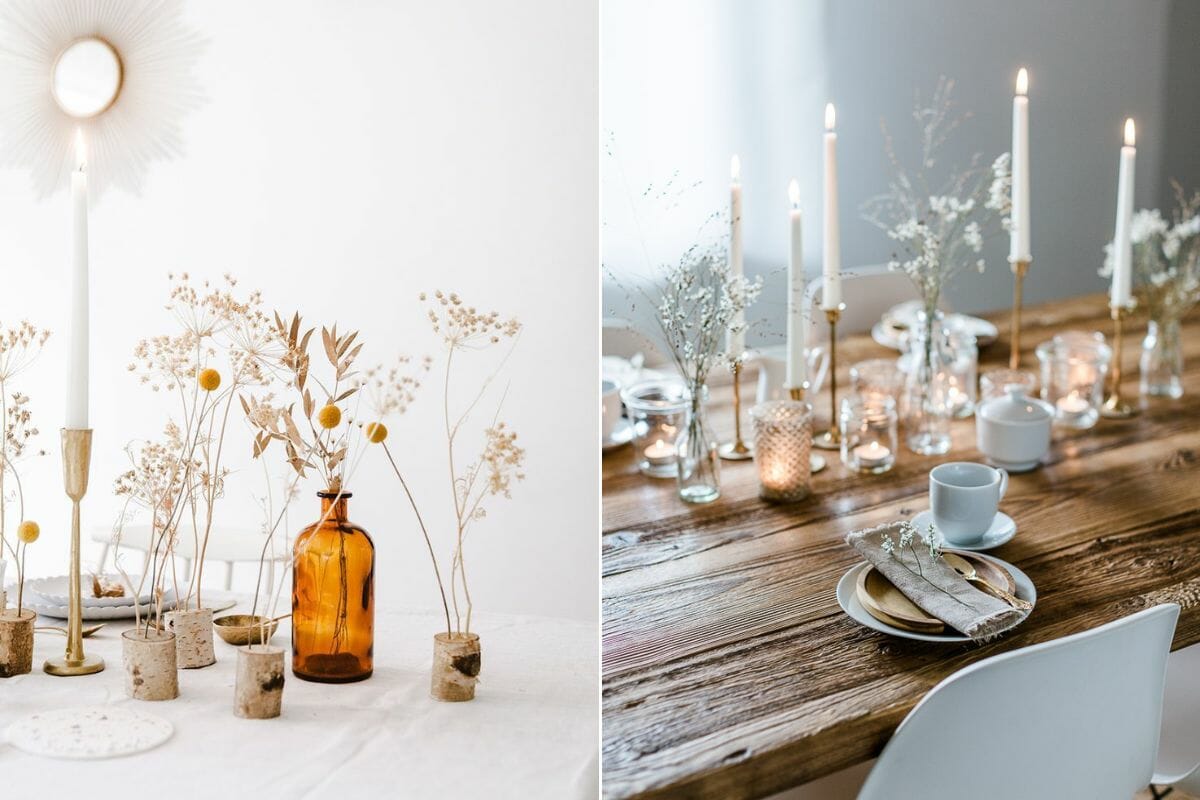 If you have an open kitchen and dining area, turn your table into a pleasant space ready for you and your guests to enjoy anytime. Add decor elements like a neutral-colored tablecloth, dried berries, and a tactile rug for a seasonal atmosphere. 
9. Pick the Right Light
With winter comes much darker days, so your home must be well-lit. By adding warm yellow light and mirrors, you can mimic the warm glow of sunlight. Moreover, the reflective surfaces will enhance the natural light that comes through. 
Tranquil Winter Bathroom Décor
When thinking about seasonal updates, consider winter bathroom décor too! These underestimated decorating elements will have you wondering why you didn't try it sooner. 
10. Warm Up With Candles
With a few white-pillar or birchwood candles in your bathroom, you can create an ambiance of warmth during the cooler months. These tiny flames undoubtedly set the mood in any room, but it is an easy fix to making your bathroom go from clean and cold to warm and welcoming. 
11. Display Winter Prints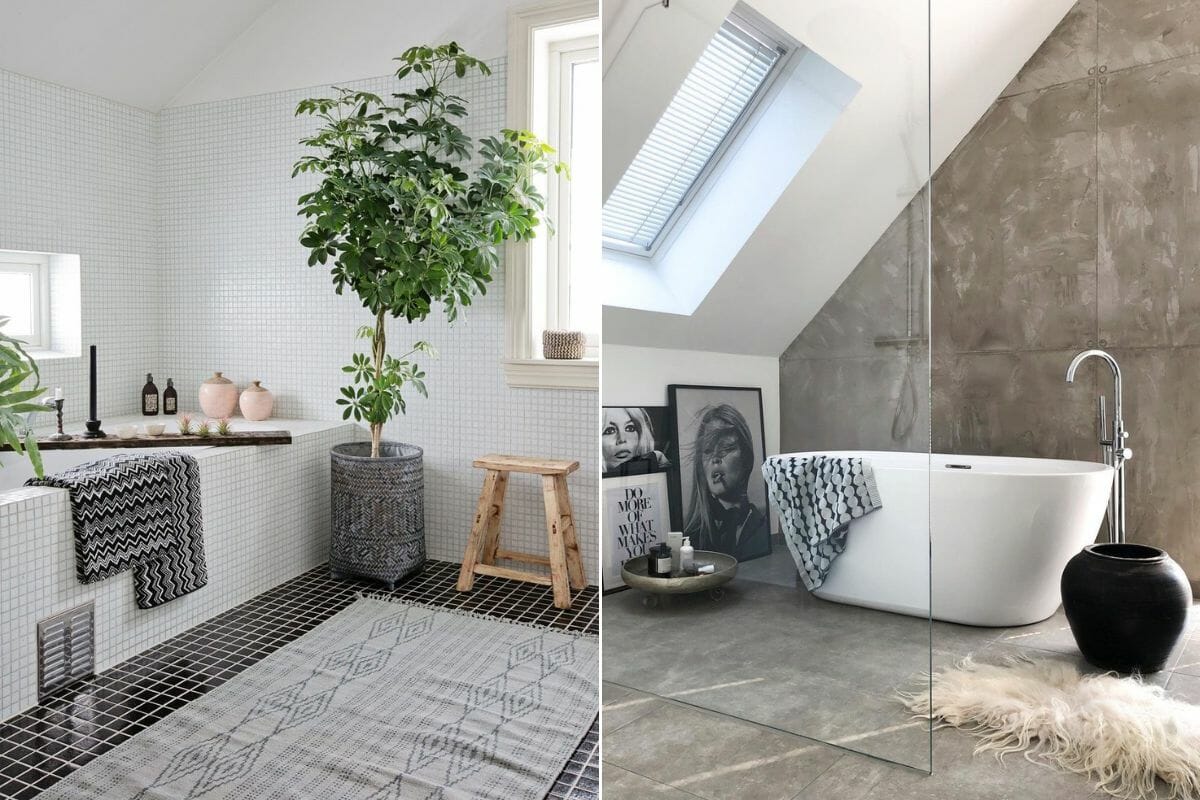 Winter prints come in all styles and shapes. Nowadays, you're not limited to mistletoe or Pinetree patterns. That said, these motifs have up styled too! Incorporate a bit of seasonal fun on an embroidered towel or framed pattern. Using seasonal prints for your bathroom winter decor will certainly add a well-loved charm. Chicer still, Nordic motifs and geometrics have a way of creating a wintry air. 
12. Bring in Pinecones & Sprigs
Make a display of crisp elegance with a pinecone placement. These spiky accents whisper winter and will make ideal (and effortless) home decor. 
Need more than amazing winter decorating ideas? 
If you're still wondering how to create the ideal wintry home, our vetted interior design team can help. Schedule a Free Interior Design Consultation for help making your winter dream home a reality!

[images: 1, 2, 3, 4, 5, 6, 7, 8, 9, 10, 11, 12, 13, 14, 15, 16, 17, 18, 19, 20, 21, 22, 23]