Shasta P.
Shasta graduated with a degree in Interior Architecture and Design. She quickly began her career designing casinos, nightclubs, hotel suites, restaurants, and private homes. Shasta has more than 10 years of experience. She allows herself to create individual pieces, that are one of a kind for each client, her goal is to intoxicate each client with a unique experience by creating a design that will guarantee happiness to whoever enters a room with her personal touch and designs. Her diverse experience in all types of design helps her to create spaces truly unique to each individual and lifestyle!
What drives you to design?
The most rewarding part of being a designer is the capacity to improve people's lives and make them feel better about themselves and their homes. Creating a beautiful, well-designed space makes it easier to live and can even bring people together! Since so much time is spent in the home, it is important that it is a positive environment that allows us to live peacefully.
We know you love designing, but what about it do you love most?
Interior design requires the perfect combination of logic and creative skill to create a project that is both functional and beautiful at the same time. Besides color, texture, and pattern, interior designers must also consider other important factors such as safety, durability, and maintenance. Achieving this balance in each project is like a puzzle that always keeps me on my toes!
From where do you draw most of your inspiration?
Inspiration comes from all around us, but the most important inspiration is often the client themselves. Interior design is more than just achieving a certain style. It is about reflecting the client's unique personality, lifestyle, and story. I find it most exciting to help people translate each of these elements into a physical space and expression that is uniquely them!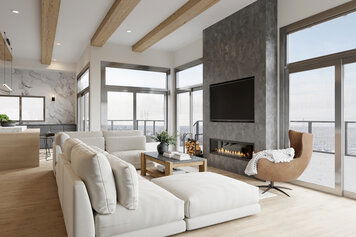 Mountain Modern Living Room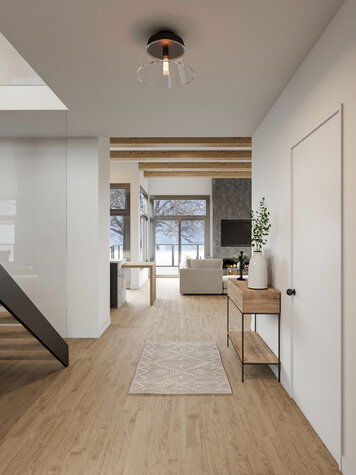 Mountain Modern Foyer / Staircase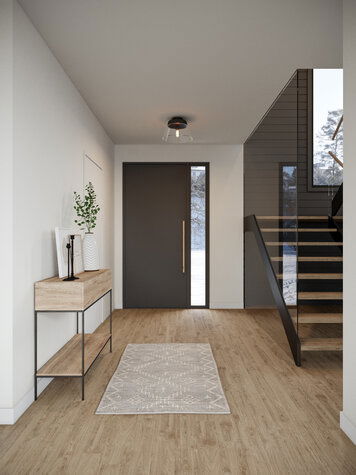 Mountain Modern Foyer / Staircase
Mountain Modern Living Room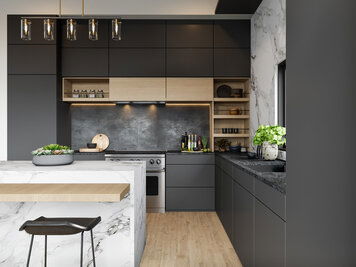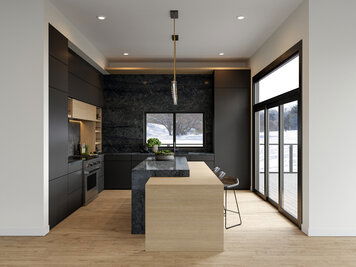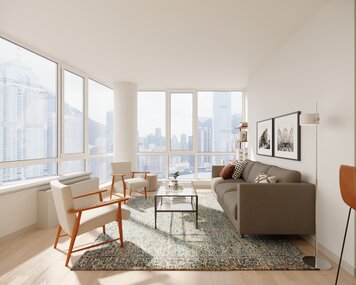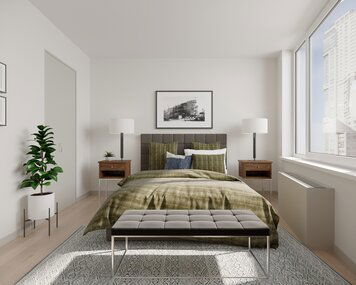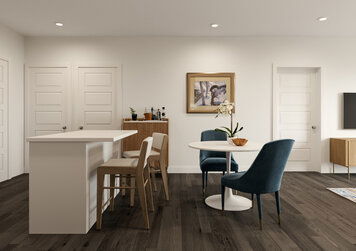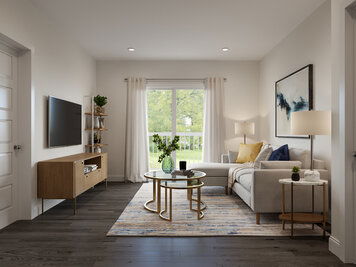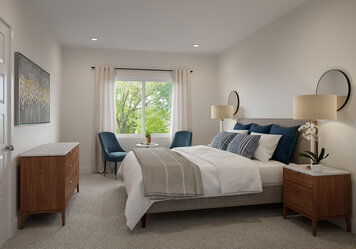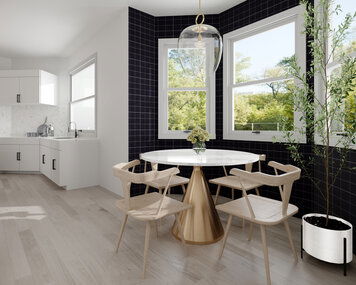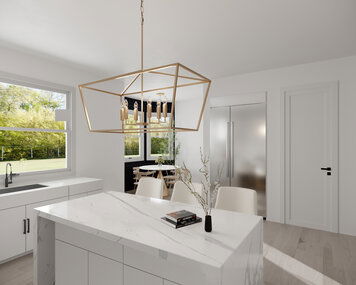 Contemporary White Kitchen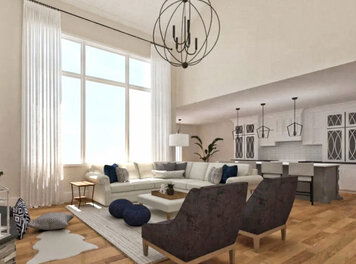 Modern Rustic Living Room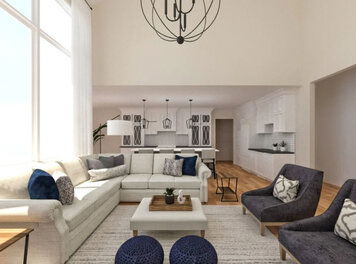 Modern Rustic Living Room