The Decorilla team is lucky to work with top interior designers from around the country. We also love to discover the ones to watch and collaborate with! Wanting to take the first steps towards your dream home? Well, here's our list of top interior designers NYC from Manhattan, Connecticut, Long Island, NY, and beyond – hand-selected by the Decorilla team!
Interior Design NYC
As an international hotspot for all things fashion, art, and design – it is no surprise that New York City plays host to some of the most renowned interior designers. Some come to the Big Apple from afar while others are trained in the heart of the city at some of the best interior design schools and firms available.
Not only that, the designers are also spoiled for choice with an impressive selection of local decor and furniture stores. As a result, this conglomeration of talent has become the masterminds behind a diverse design scene. Whether you're in search of cutting-edge modern design, stately traditional, or anything in between, interior designers in New York are certainly up to the challenge.
Tip: It's important to find an NYC interior designer that works within your preferred design style. Taking an interior design style quiz can pinpoint your style and help discover the perfect designer for you!
Top 10 NYC Interior Designers & Decorators
A search for 'NYC interior designers near me' may return a daunting list of talented candidates. So, with the help of our design experts, we've put together a list of top designers within the city.
Betty Wasserman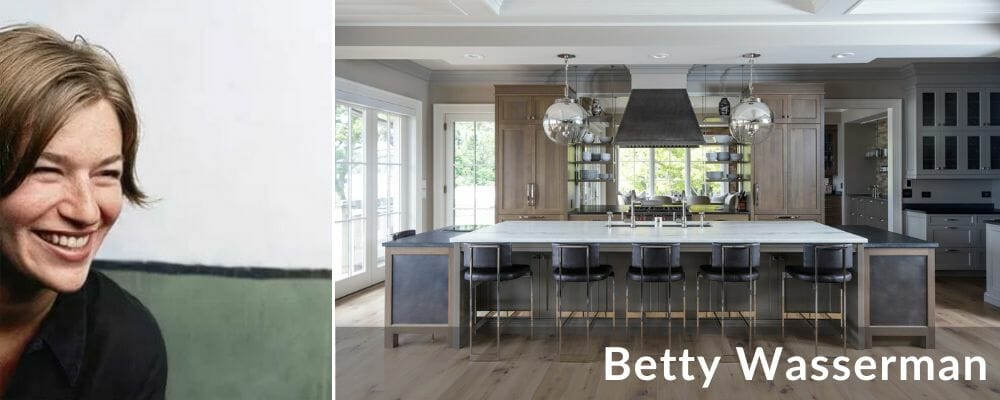 As an award-winning interior designer in New York, Betty Wasserman creates sophisticated interiors not only in the city, but also in the Hamptons. Before launching her design career in 1996, she was previously a private art dealer – and still represents 50 artists today. As a result, she often incorporates their works into her projects, guiding the creation of her signature refined, yet livable interiors.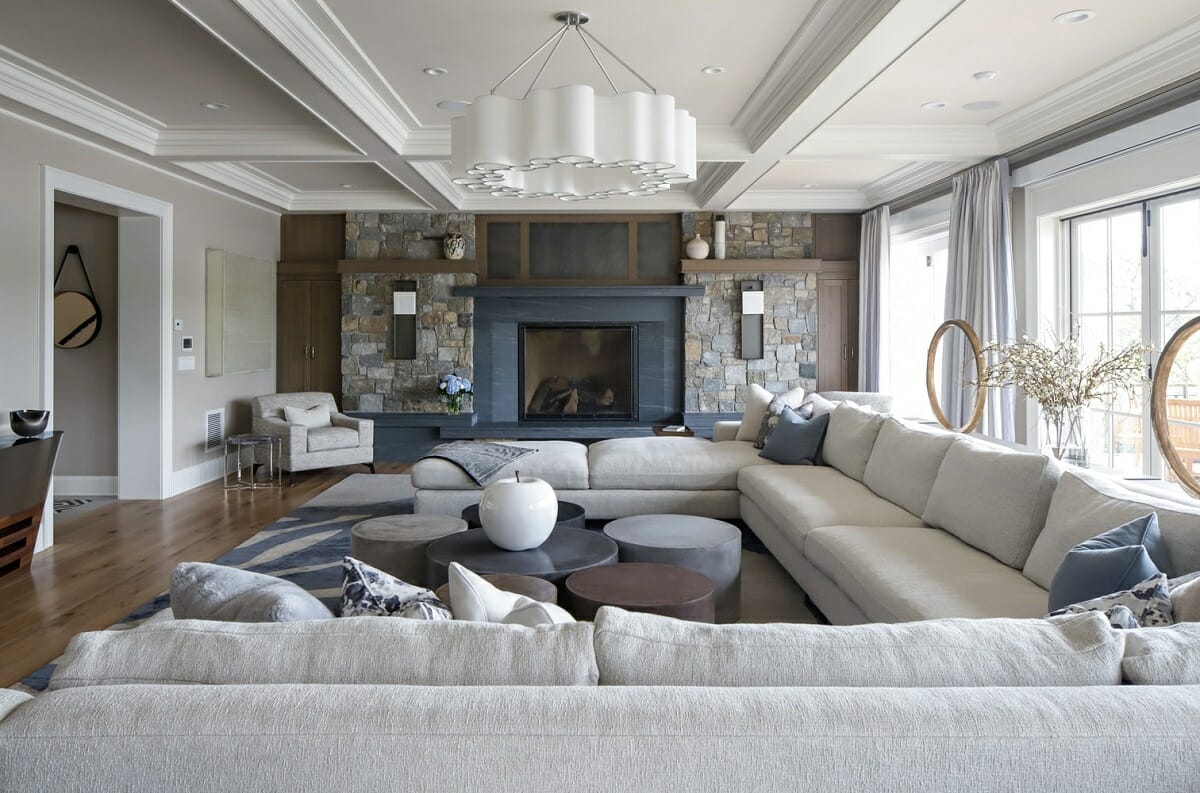 WHAT WE LOVE: Betty's boundless creativity. Beyond interiors she also designs furniture that often show up in her latest projects.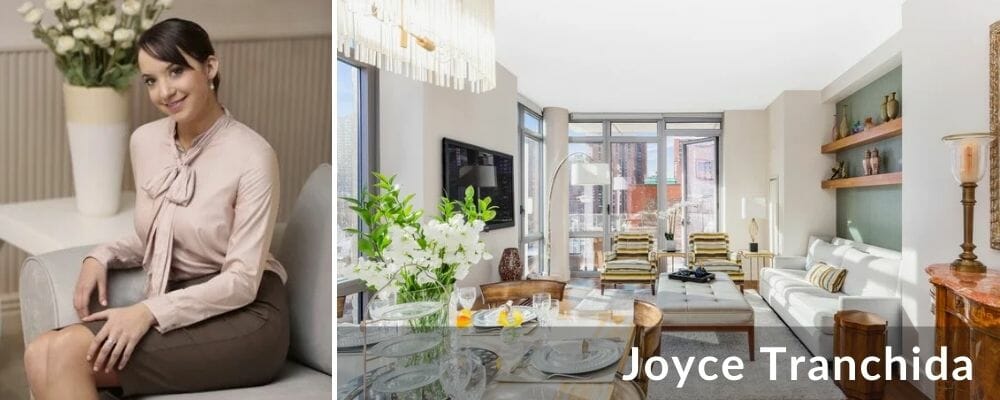 Joyce Tranchida has developed a skillful eye for design from studying architecture in Europe to launching her own furniture design line. Currently residing in New York City, this talented interior designer specializes in functional and beautiful small spaces. HGTV's Selling New York, NY Mag, Curbed, and NY Post have all featured work by Joyce.
Joyce has also had successful staging projects including one for Kylie Bax, former model, and actress from New Zealand, at 11 Vestry. Joyce nets out to be the most affordable interior designer on this list, but with such a brimming career, it's no wonder she is one of our top NYC interior designers near you.
WHAT WE LOVE: Joyce's high-end modern style available on an accessible budget. Love Joyce's work? Then, transform your space now!
Decorilla's innovative service brings clients a personalized experience as they match you with NYC interior designers who suit your style. To get started, you'll take a one-on-one consultation and initial questionnaire. Then the team puts together your brief and selects designers. After they receive the brief, two designers create concepts and you can pick your favorite. From here, your designer completes photorealistic 3D renderings according to your exact preferences. The final package also includes color schemes, layouts, and an online shopping list with exclusive discounts.
Some of the many features clients love most include Decorilla's friendly in-home and virtual consultations, interactive user platform, room visualizations, procurement from the online shopping list, and substantial discounts from well-loved stores. Plus, clients can track the progress of each design step.
WHAT WE LOVE: Decorilla's accessibility and variety of interior design talent in NYC. What's more, Decorilla is also the most affordable design firm on this list – packages cost 80% less than traditional interior design services! 

Glenn Gissler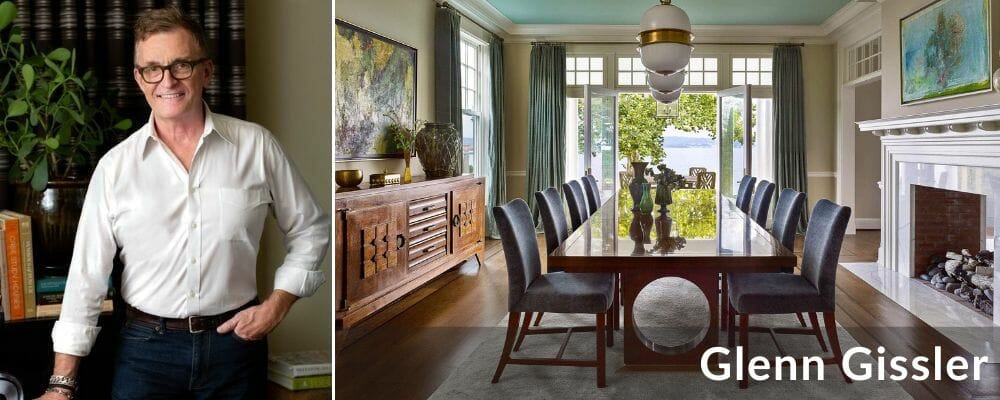 Above all else, interiors by Glenn Gissler exude livability. And while these spaces are comfortable, they're also sophisticated and thoughtfully unique. For this reason, Glenn is a top interior designer in New York. So much so that Town & Country, LUXE, and New York Times, among many other notable publications have featured his work. Moreover, he remains a student of interior design, constantly expanding his knowledge of the industry.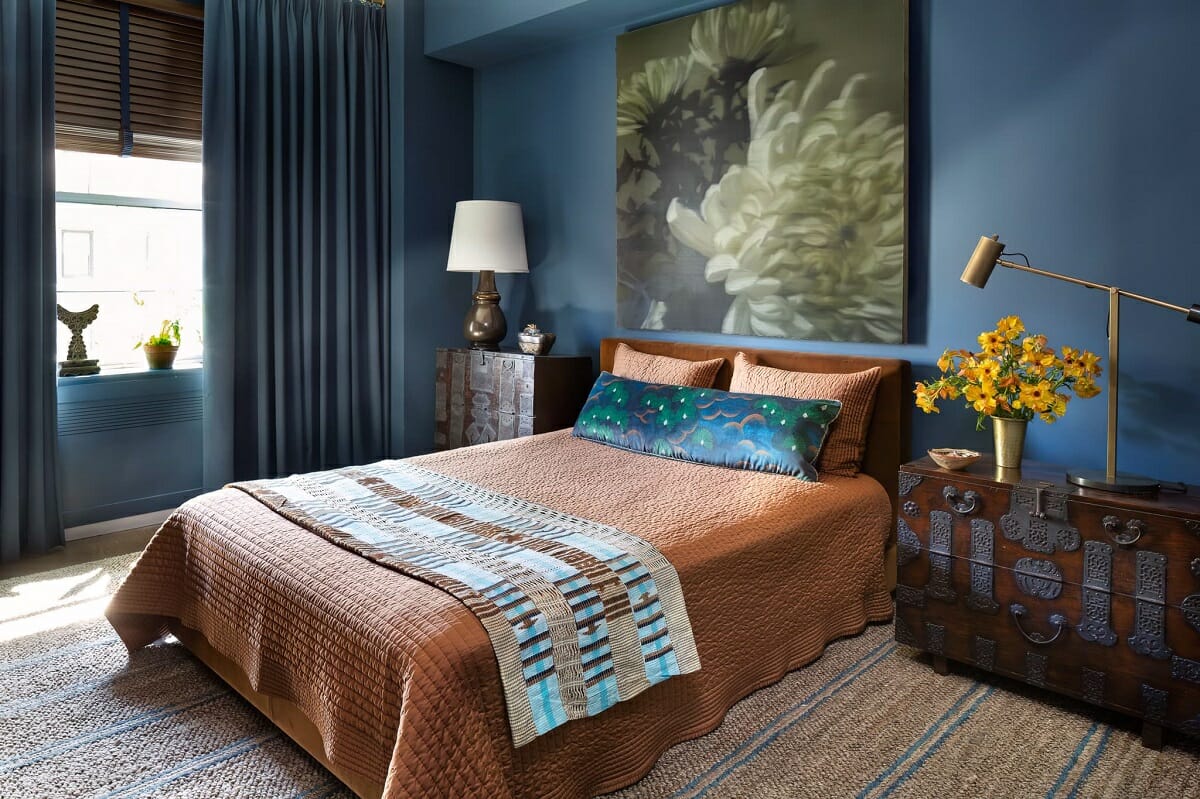 WHAT WE LOVE: Award-quality designs that still have the ability to feel like home.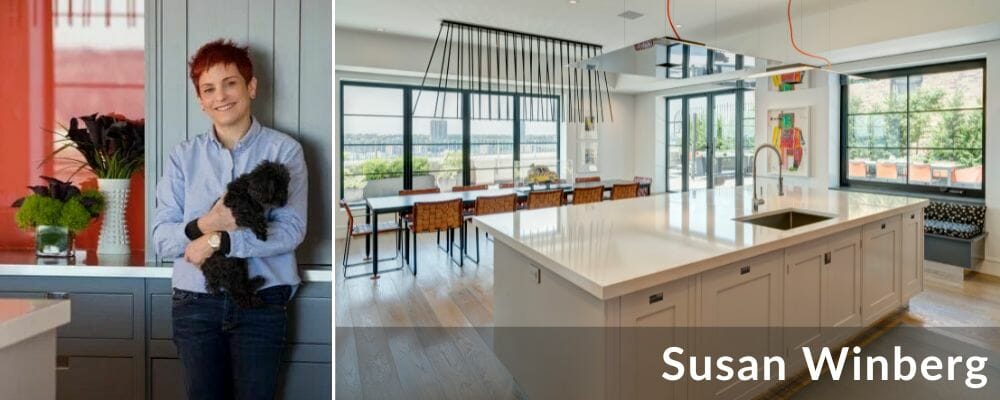 Susan Winberg pursued interior design as her true passion after practicing law for 9 years. Now, she boasts 25 years of design experience turning all types of residential properties into dream homes. Moreover, throughout her design process, Susan puts an emphasis on collaborating closely with her clients. As a result, she designs beautiful and comfortable spaces that reflect the homeowner's lifestyle and personality.
In addition, Susan states that while she has her own personal design preferences she doesn't have a go-to style. Instead, she prefers to tailor every project directly to her client's desires and offer them guidance when needed. As a testament to her skill, Susan's work has been featured in magazine publications like Elle Decor, Connecticut Home & Garden, as well as several books (Weekend Retreats, Decorate Fearlessly).
WHAT WE LOVE: That Susan offers her amazing design sense at affordable flat-rate prices – you get the perfect space for less!
Kati Curtis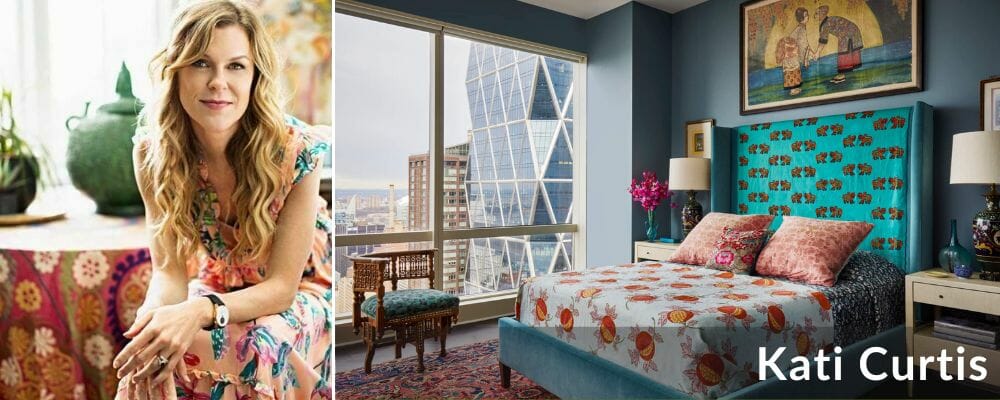 With a modern approach to design, Kati Curtis' eco-friendly local design firm is known for its eclectic style and sustainable sensibilities. Kati is one of the only LEED AP ID&C residential designers in Manhattan. Her high end and award-winning spaces include luxury New York City homes and boutique hospitality projects. KCD's sophisticated style and global design influences also help in achieving beautiful results for her international clientele.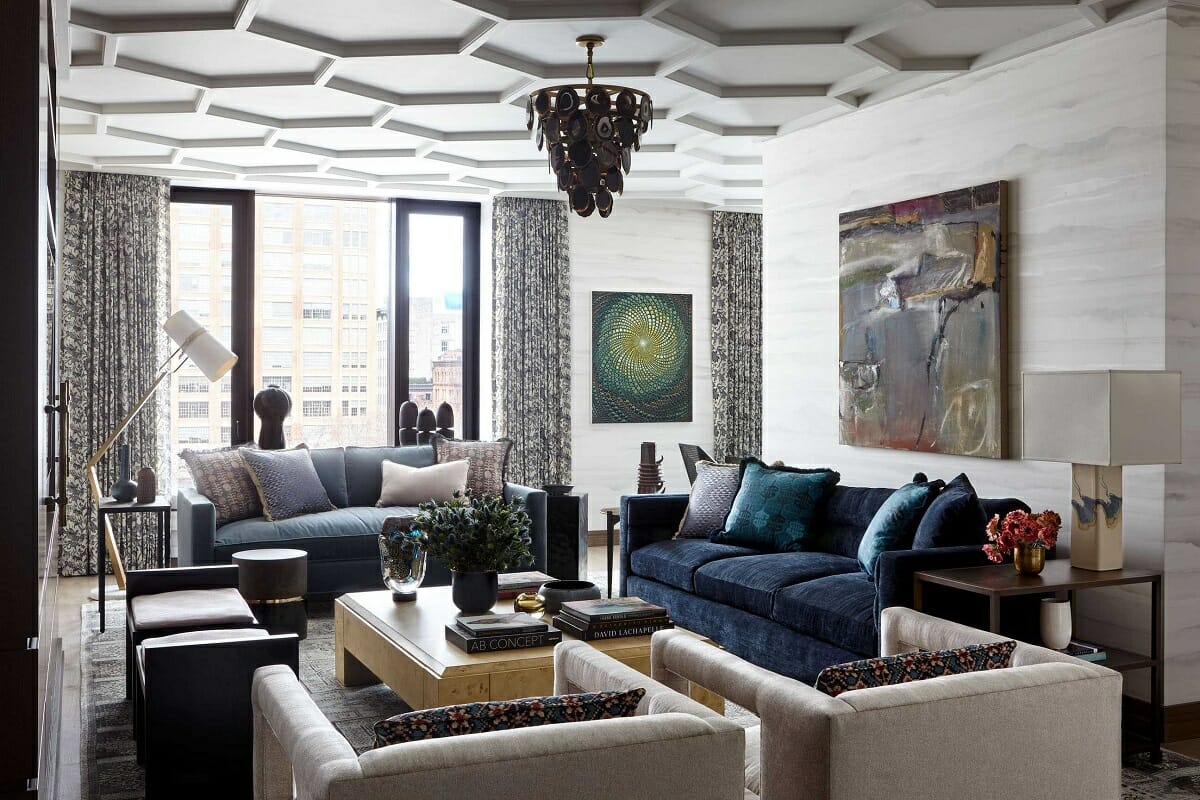 WHAT WE LOVE: Kati's dedication to sharing knowledge; she's a teacher at the NY School of Interior design.
Erika Flugger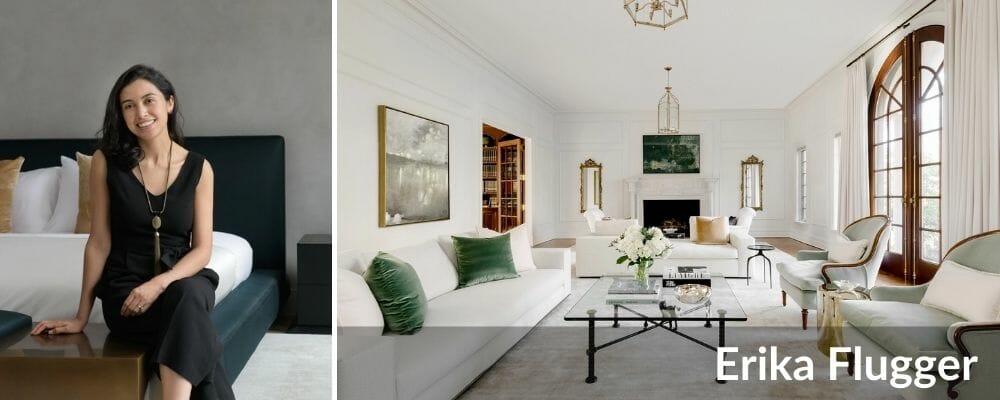 Erika Flugger is the principal behind NYC Interior Design which she brought to fruition in 2010. She started her firm with 15 years in luxury design. As a result, this experience has helped Erika become well known for high-end interiors. Moreover, through exceptional design service, Erika and her team deliver elegant spaces that match the homeowner's lifestyle while also increasing property value.
WHAT WE LOVE: That she doesn't limit herself to one style or era.
Young Huh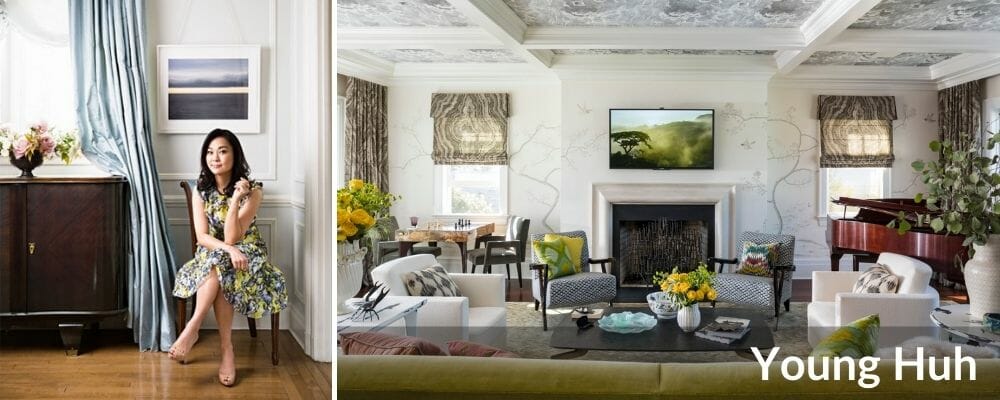 When discovering local interior decorators of NYC, it is impossible to ignore the creativity of Young Huh. One look at her portfolio and you'll see her signature touch of artfully blending classic and modern design elements. Young's interiors include an array of materials and textures that capture the eye and welcome you in. Furthermore, she also sources a line of unique decor elements that are available for purchase on her site.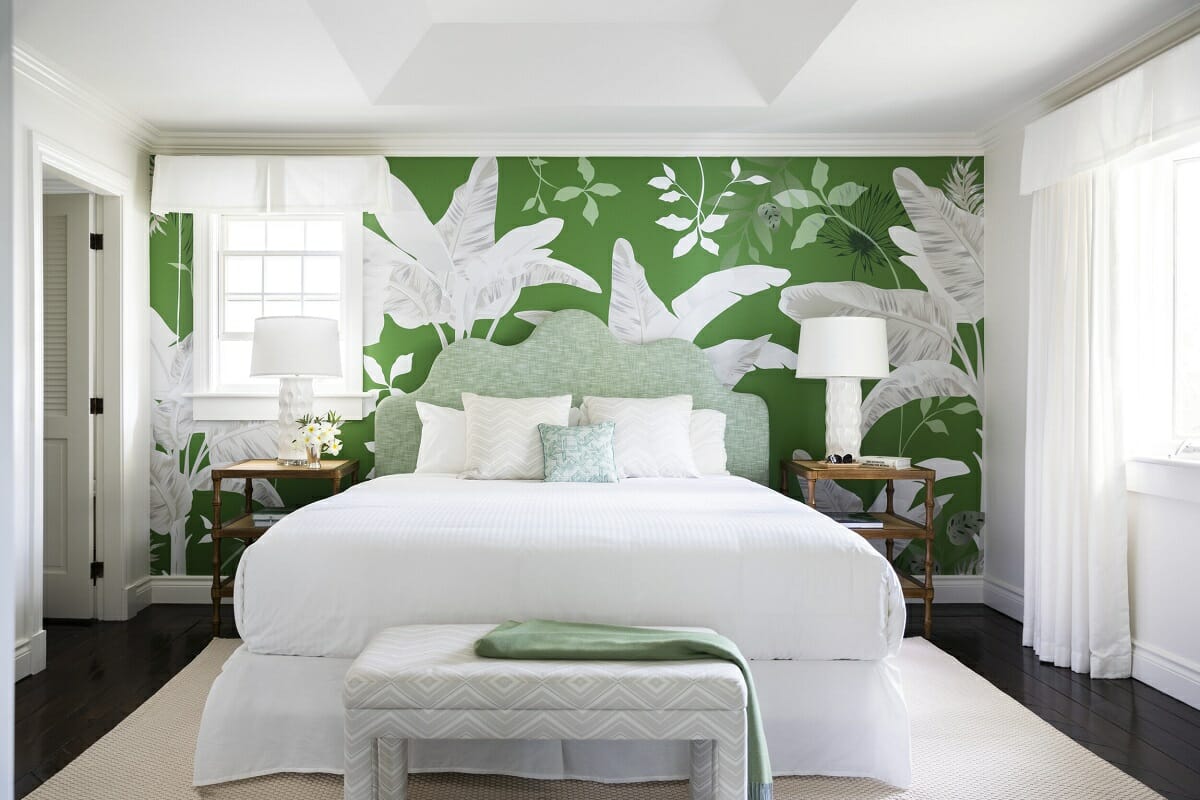 WHAT WE LOVE: Thoughtfully curated interiors that are welcoming as well as aesthetically pleasing.
Emily C Butler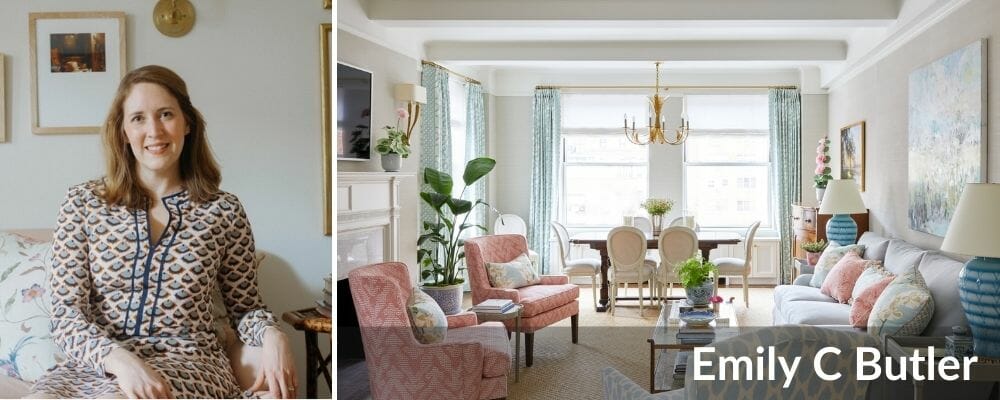 When considering the best interior designers in NYC, Emily C Butler can't be omitted from the list. She is well-known for traditional interiors that utilize color, pattern, and texture for an updated eclectic appeal. In addition, Emily is a master in curating rooms with thoughtful layers that add depth and dimension. It is no wonder her work has caught the eye of many design publications such as Architectural Digest, Better Homes & Gardens, and Apartment Therapy to name just a few.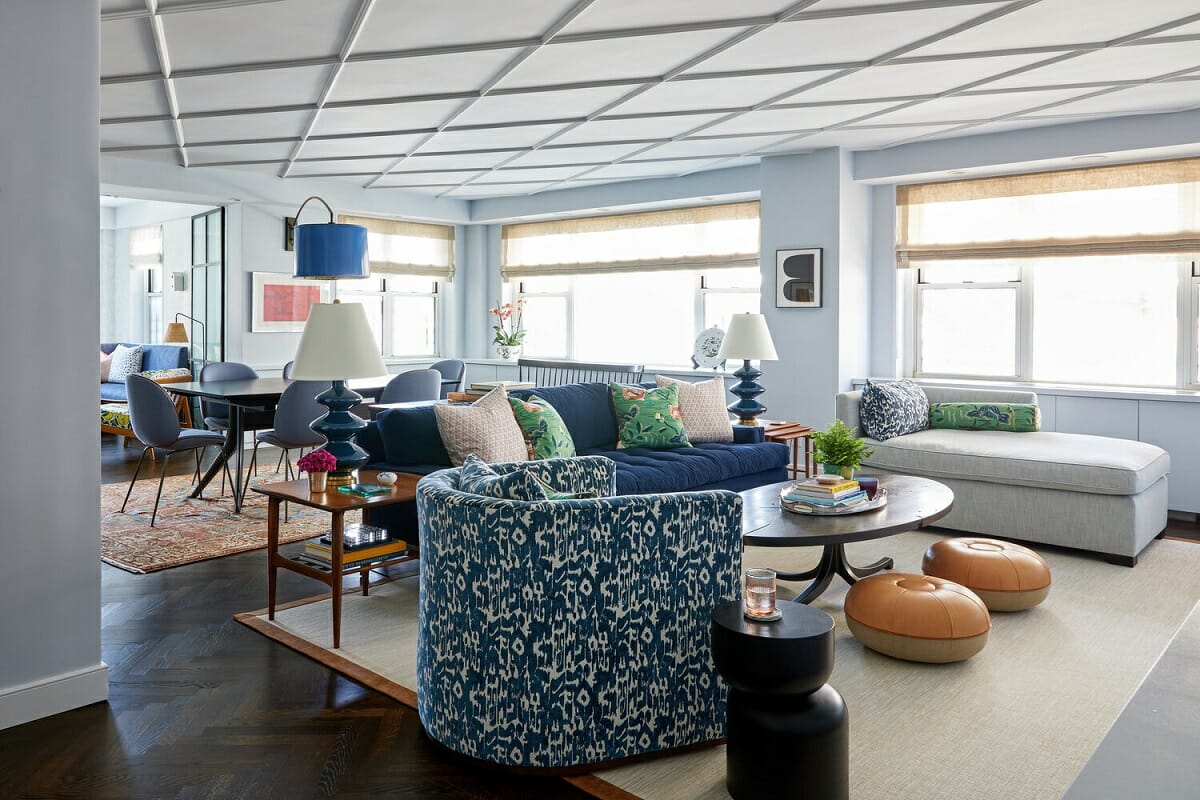 WHAT WE LOVE: Her expert use of color and pattern to create distinct, inviting interiors.
Bradley Stephens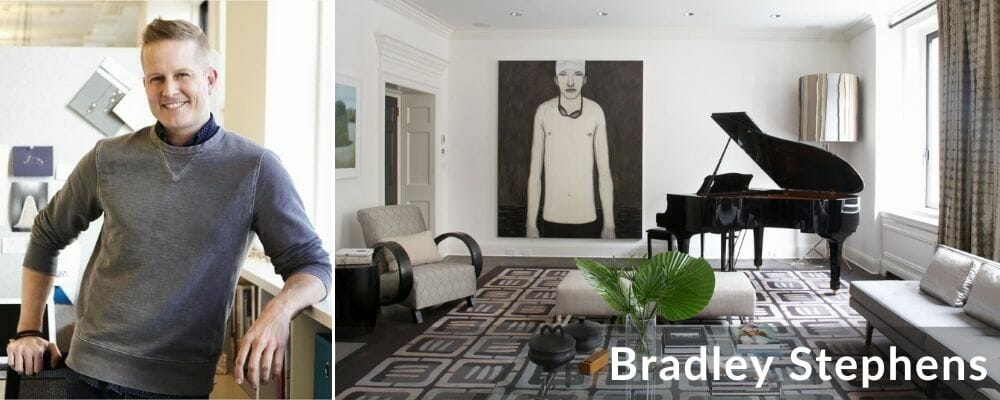 Bradley Stephens is the founding partner of NYC interior design firm, Stephens Design Group. After moving to the city, he earned a Masters in Interior Design at the prestigious Pratt Institute and then worked under some of the top architecture and design firms. As a result, this reputable background helped him form the foundation for his own firm in 2003. Since then, Bradley has become one of New York's most sought after designers known for timeless interiors.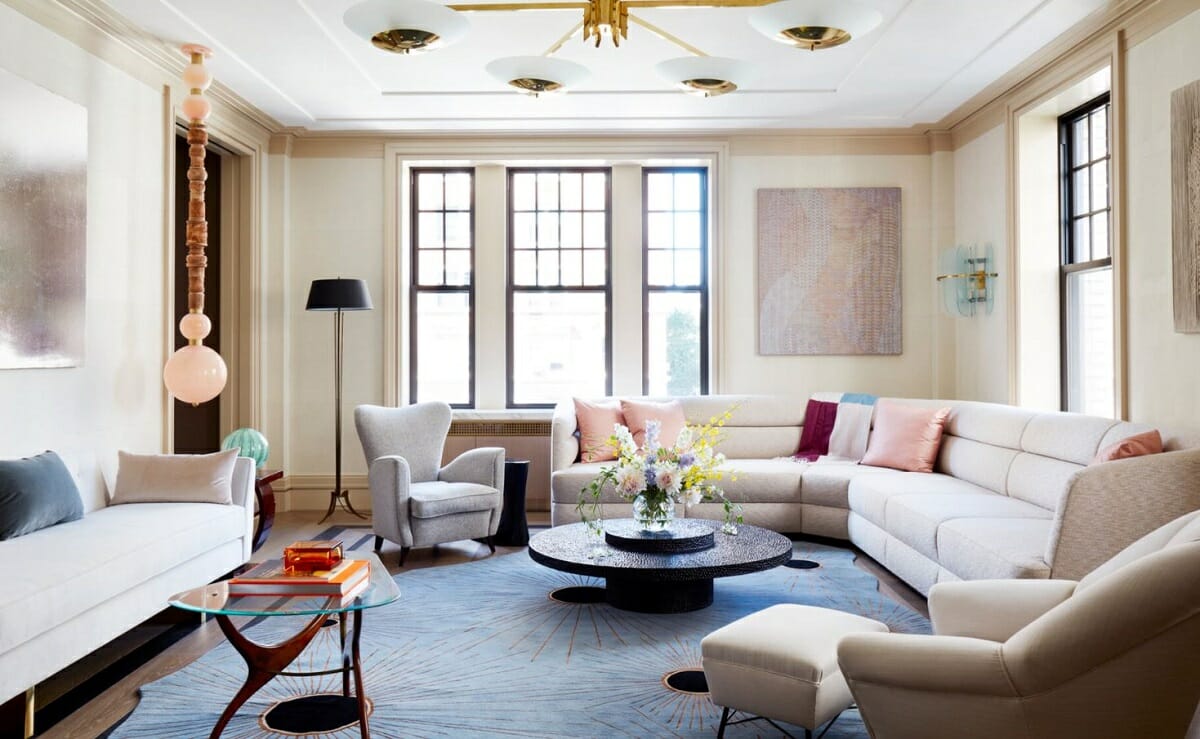 WHAT WE LOVE: Highly functional designs that will certainly withstand the test of time.
Still Looking For An NYC Interior Designer?
Finding the right interior designer in NYC for your home is no small task. With a list like this, finding exceptional New York interior designers will be a piece of cake. However, if you're still overwhelmed with all the choices, schedule a Free Interior Design Consultation with Decorilla to see which options are right for you and to ensure you get the best possible interior design results.

[feature image: Decorilla]