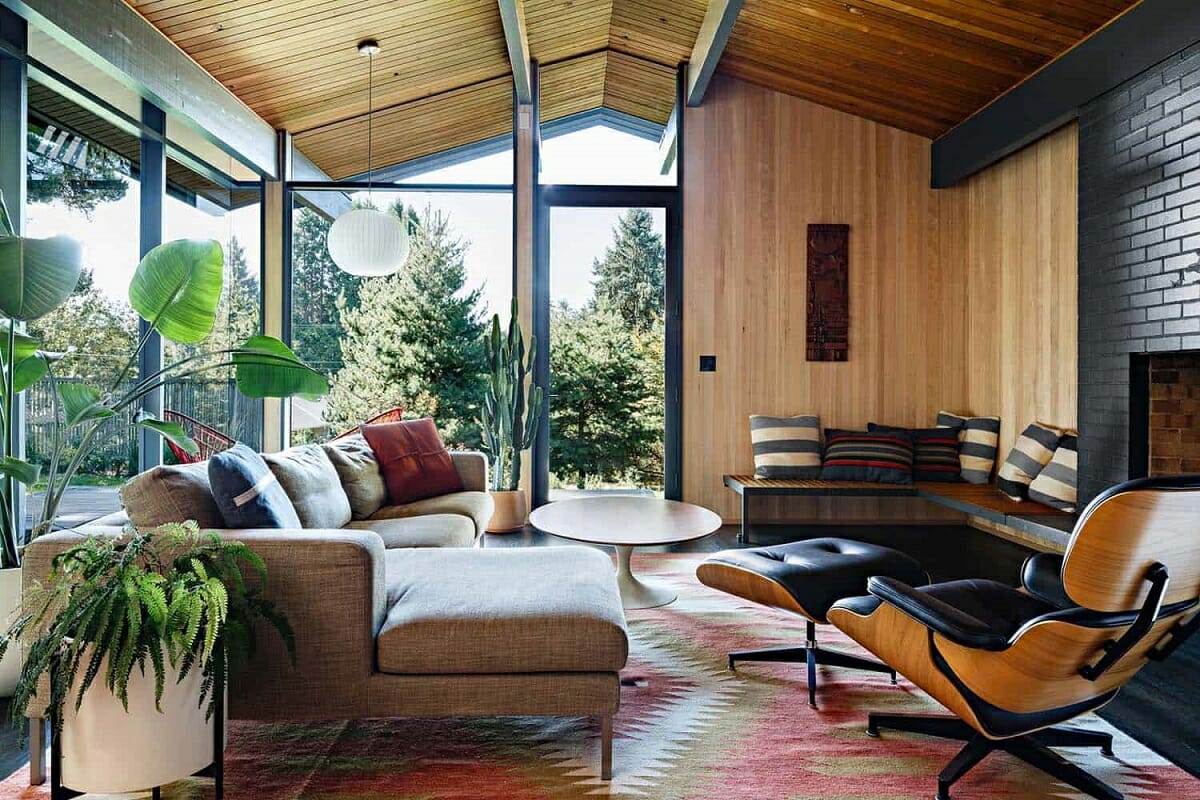 Iconic and never out of style. Whatever the trend of the day, these pieces still stand out like the day they came into being. Today we're looking at the top timeless furniture sure to boost an interior, regardless of the era or style. Read on to find out which pieces made the cut!
What Makes Furniture Timeless?
A design classifies as timeless when the furniture's shape and essence are exact to the original. In other words, timeless furniture styles have passed the test of time. These aged furniture pieces are as or even more covetable than they were on the day of their debut. Their form often contradicted the styles at the time, making them iconic. But it also tends to be more refined and simplified than preceding designs. 
With this in mind, contemporary designs can also fall under the timeless banner when they appeal to everyone. Moreover, as we're drawn to statement furniture, we'll see them pop through all kinds of interior design styles, from transitional to contemporary and beyond. 
Need some help bringing your timeless furniture ideas to life? Then, schedule your

Free Interior Design Consultation

for expert assistance getting started today!
Timeless Bedroom Furniture Pieces
One of the favorite rooms for celebrating the classics is the bedroom. Here you can have the magic of canopy beds or timeless bedroom furniture easily mistaken for contemporary design, they're so sleek. 
1. Canopy Bed: Timeless Main Bedroom Furniture
Canopy beds, regardless of style are among the most timeless pieces of all. Depending on its design, the allure can come from its stature or whimsy, creating a grandiose air or a dreamy look.
Whatever the aesthetic, these designs are sure to stay or be reimagined in some way, while keeping their initial appeal. They're especially ideal in a master suite or in hospitality, where guests should feel like royalty.
2. Headboard: Timeless Mounted Furniture
Grounding and elevating headboards date back to ancient Egypt where backing a bed was a way to show social status. Later in Greece, these timeless furniture styles got padding and upholstery. Nowadays these range from providing comfort, practicality, luxury as well as shelving space.
3. Simple Dresser, a Classic Timeless Bedroom Furniture Style
With contemporary cabinetry, a standalone dresser is hardly necessary. Though, this does not curb its appeal. Shaker dressers are among the top timeless furniture styles to date. Once strictly utilitarian, these chest of drawers have become a must-have item in any bedroom, come mid-century modern or boho style.

Timeless Living Room Furniture
Living rooms are famed for their timeless sofa styles and other furniture pieces, like a waterfall coffee table. So much so that every corner of a lounge could hold a memorable classic. 
Timeless Tuxedo Sofa Styles
4. Tuxedo
Of the dozens of timeless sofa styles, the Chesterfield and tuxedo pieces appear in interiors without fail. The tuxedo couch has a modern and straight-line aesthetic that can suit a variety of styles. With additional skirting these sofas have a traditional look. 
5. Chesterfield
Tufted and round or box silhouettes give both of these styles an air of opulence, making them showstopper pieces in any setting. Additionally, a Chesterfield can dominate a space, perfect for luxuriant or masculine interiors. 
Timeless Barcelona & Eames Chairs
6. Barcelona Chairs
In a living room, you only need one feature piece to make a statement. And if you're short on space, one of the most timeless chairs could do the trick. Both the Eames Chair and Barcelona Chair can be standalone statement items or come with a matching ottoman.
7. Eames Chair
With the addition of an ottoman, you can create an intimate and thought-provoking reading nook within a larger space, like a family lounge. Such timeless chairs are meant to be celebrated, especially within a contemporary space. They encourage lounging as well as formal get-togethers.
Timeless Coffee Tables: Noguchi & Nesting Tables
8. Noguchi Coffee Table
A coffee table is often overlooked, yet it remains such a central item to the living room. They become a pivotal point of gathering. Some pieces, though refined and modest, have acquired a statuesque status. The Noguchi Coffee Table comes to mind. A marvel of its time, combining wood and glass in unforeseen and creative ways. It's pure manufacturing and natural manipulation at its best.
9. Nesting Tables
Nesting tables come in all shapes and sizes, but their essence remains the same. They make compact groups of small platforms that fit into each other. Their convenience has made them equally iconic and practical. With different configurations, you can form a cascading coffee table or use them throughout a living room to ensure a cohesive look.
Timeless Dining Tables
The dining table, much like a coffee table, forms a central space for social gatherings. Timeless dining tables have mastered the art of merging slim design with practicality. For instance, these timeless furniture pieces need to be robust and durable, offer a spacious setting for each diner, and fit dining chairs.
10. Timeless Tulip 
 The Tulip Table is a favorite in coffee shops and luxe interiors alike due to its sleek curved lines and modern appeal. This simplified table table design as been gracing interiors since its rise in the mid-1950's.
11. Trestle Dining Tables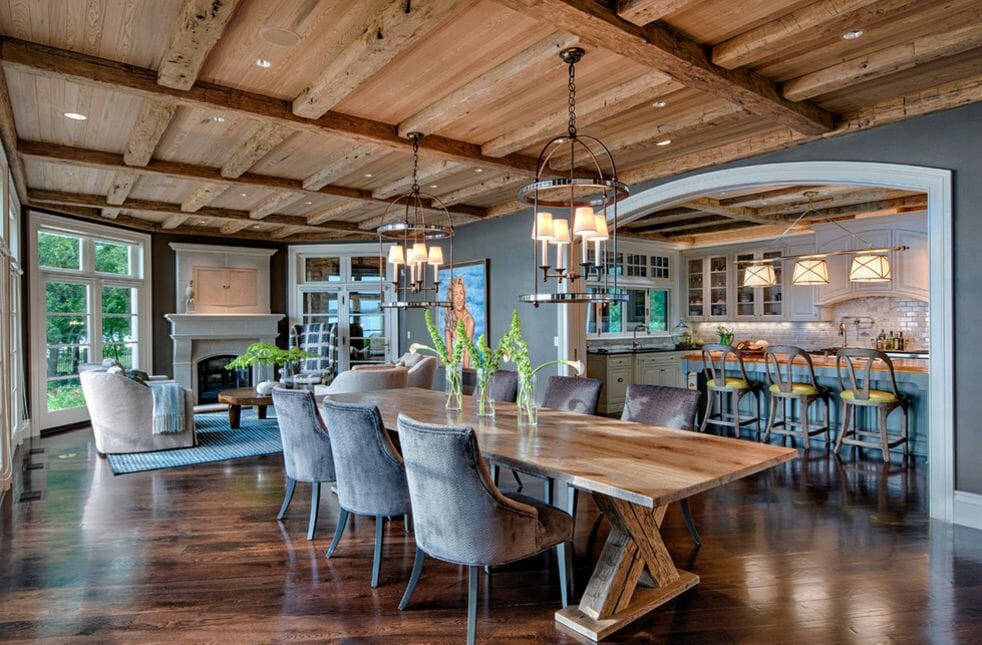 Quite the opposite to the tulip table are hearty trestle tables that suit styles from industrial to French. Donning a history of banquets and feasts among royalty this dining options still serves with style for large gatherings today. 
Timeless Dining Chairs
To match timeless dining tables, timeless dining chairs feature strength and stylish silhouettes. Among the many timeless furniture pieces available, the Wishbone, Windsor, and Louis XVI Chairs top our list of favorites. They fit a plethora of styles while remaining unique to their eras.
12. Ever-relevant Wishbone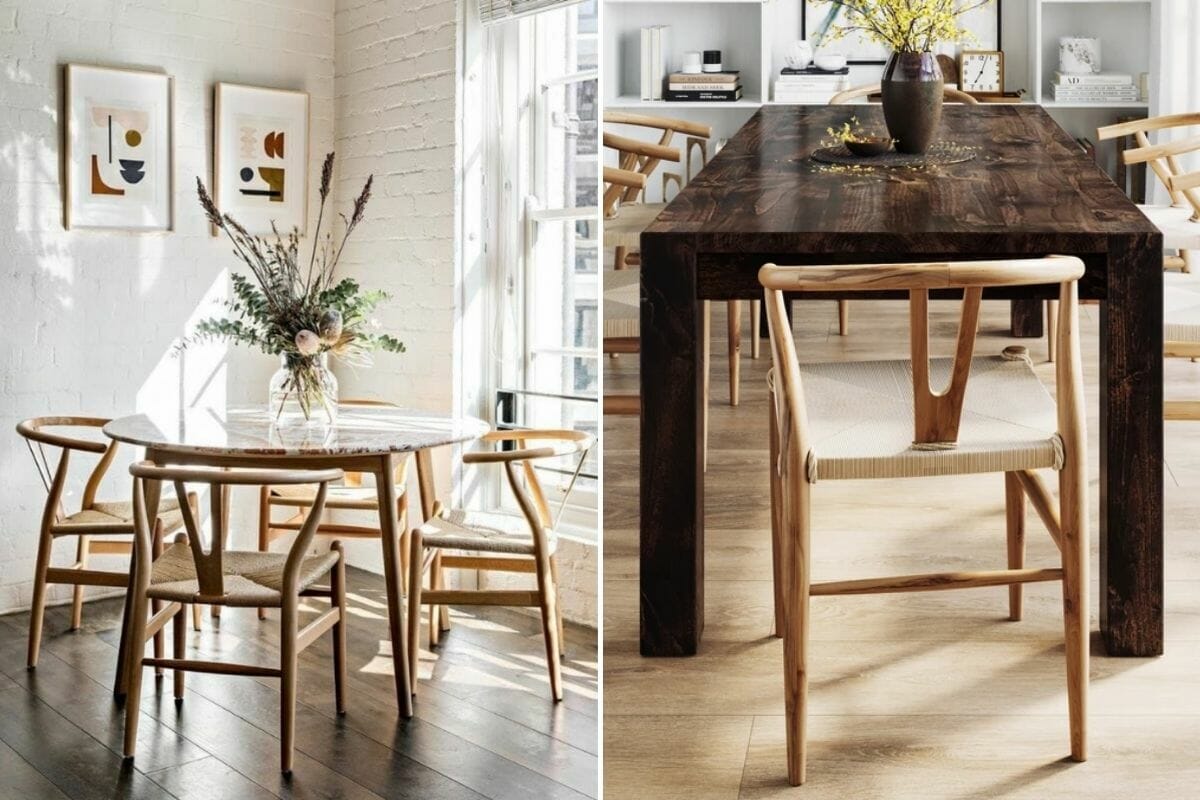 The Wishbone Chair is distinctly modern but suits many interior design styles. This timeless furniture piece offers aesthetically pleasing comfort that will continue to withstand the test of time. 
13. Louis XVI Chairs
While the Louis XVI Chair is synonymous with opulence it can suit eclectic and minimal styles. In the end, it all relies on how you style the room. What's more, these famous chairs fit timeless dining tables perfectly.
Other Timeless Furniture Pieces 
Timeless furniture doesn't stop at bedroom and living room furniture. In fact, memorable and functional design continues to lighting, with the Arco Floor Lamp, lounging, with a Chaise Lounge, and reflective décor, with a Venetian Mirror. There are other playful additions that, despite their whacky design, have become timeless. These include the Bubble Lamps and Egg Chairs which can suit anything from a great room to a patio.
Need help adding timeless furniture into your home?
Whatever your style or need, you can have the interior of your dreams. Schedule a Free Online Interior Design Consultation to get started with the finest interior designers today!

[images: 1, 2, 3, 4, 5, 6, 7, 8, 9, 10, 11, 12, 13, 14, 15, 16, 17, 18/18b, 19, 20, 21, 22, 23, 24]