Marine H.
Marine is a creative and passionate designer who holds a BFA in Interior Design. She has dedicated herself as a full-time Architect, Interior Designer, and Decorator, who has worked in many prestigious design companies in which she has been able to explore and experience new tendencies that the lifestyle of New York City and Philadelphia bring, however, her first love is the residential design where she has successfully completed projects all over the world. She believes that each client's personal space is a sanctuary that each and every client deserves.
What drives you to design?
I am a professional designer who is passionate about colors, materials, textures, shapes, and details. To incorporate all these elements and create balanced, sophisticated, and stylish Interior spaces; is what drives me to design.
We know you love designing, but what about it do you love most?
For me, designing a space is about creating an experience and mood. My favorite part of the design process is how space can get transformed and get a different character. I strongly believe that any space has its potential of being maximum and I love to arrange that transformation
From where do you draw most of your inspiration?
I travel a lot and that is my main inspiration source. I never stop looking around and exploring the new and the old. I also consider Pinterest as a good inspiration platform, as it has a library of endless captured beautiful moments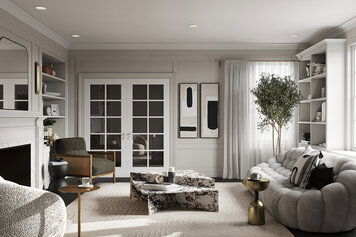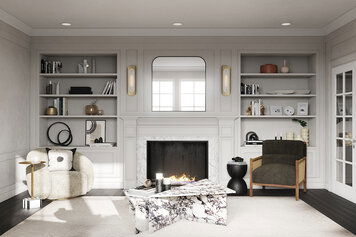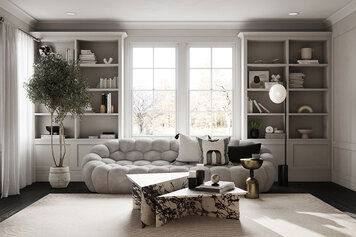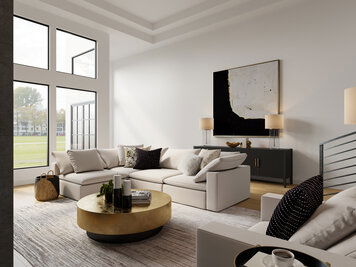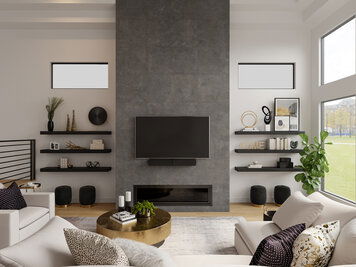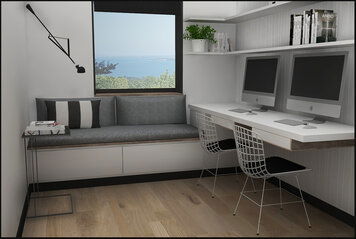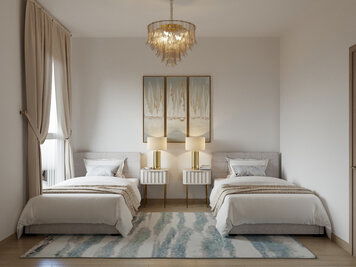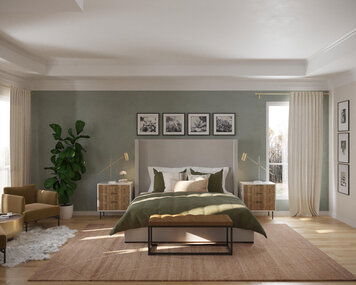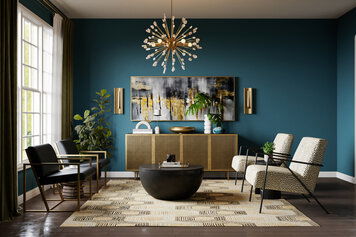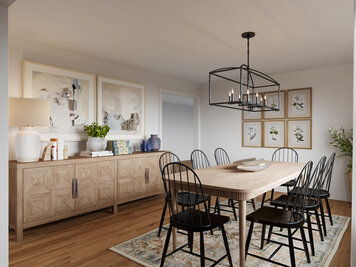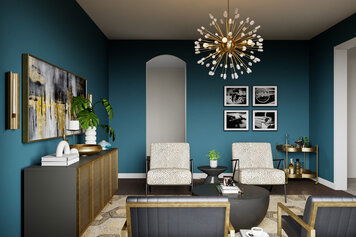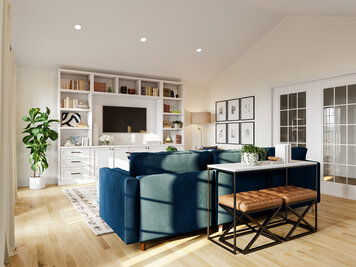 Living Room with custom entertainment center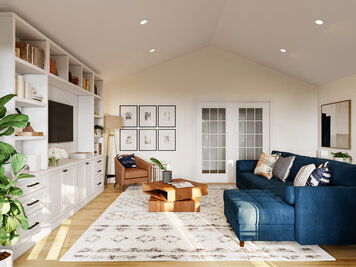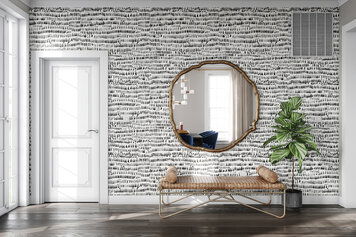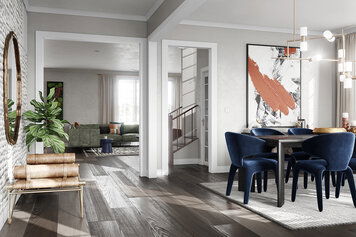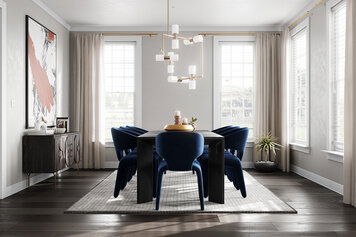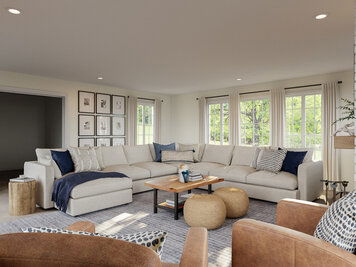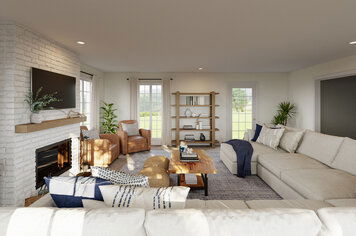 Living/Reading Room view 1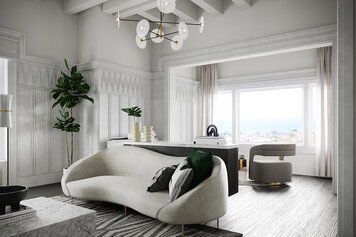 Living/Reading room view 2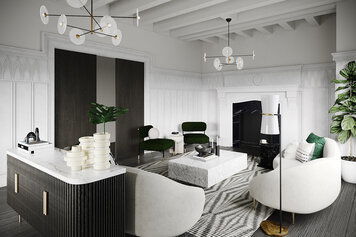 Living/Reading room view 3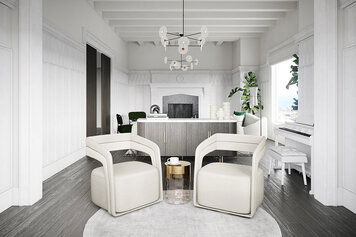 Living/Reading room view 4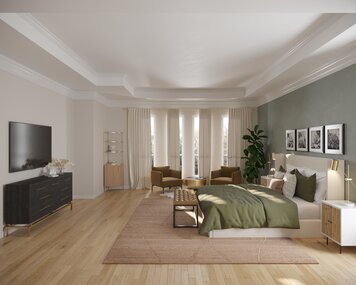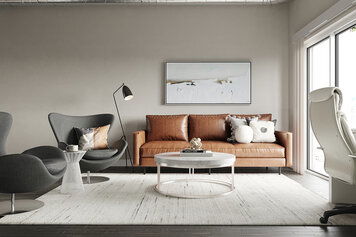 Masculine Living Room view 1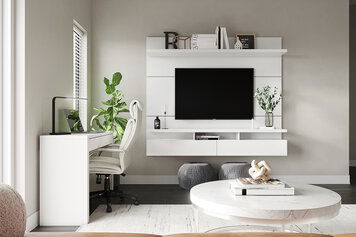 Masculine Living Room view 2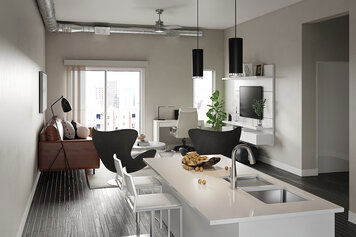 Masculine Living Room view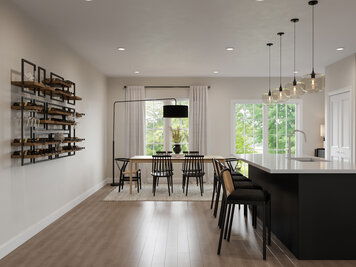 Kitchen/Dining Room Design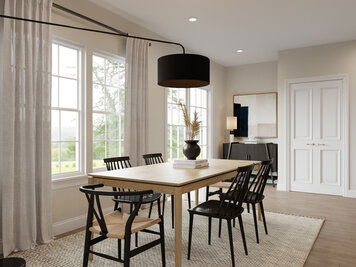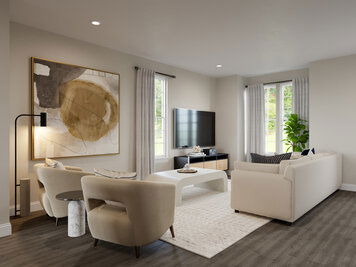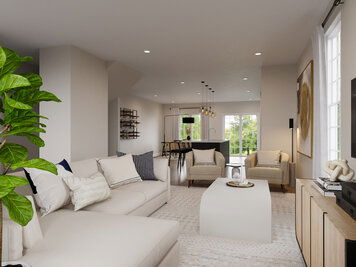 Living/Kitchen/Dining space view