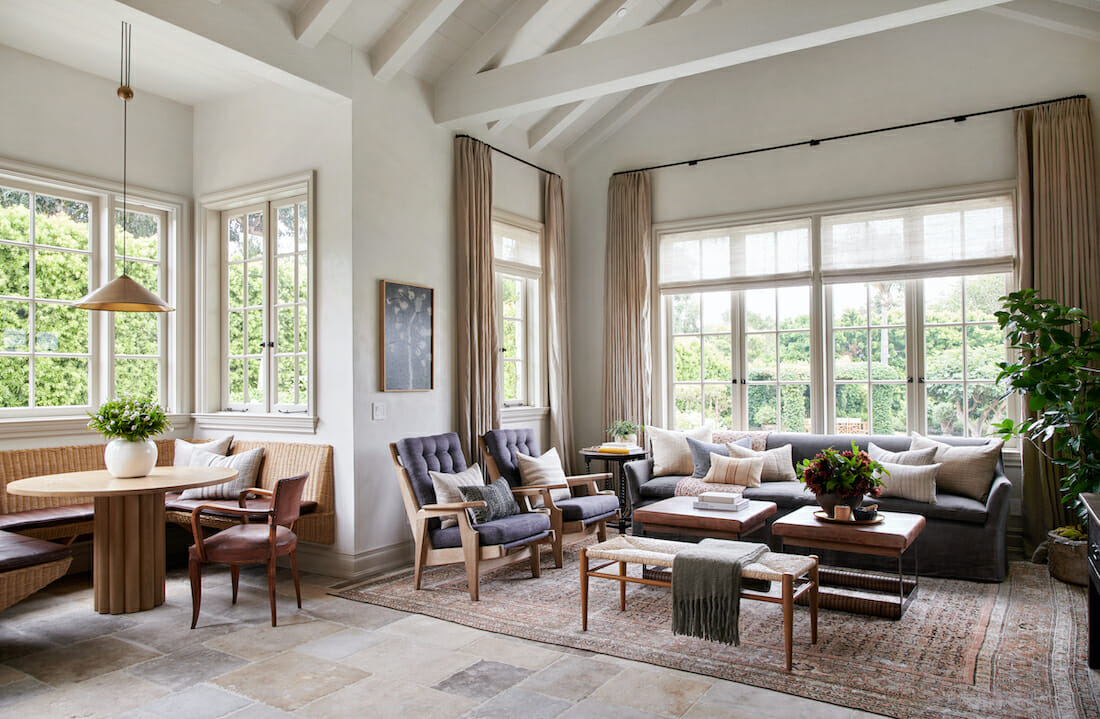 Careers are more flexible than ever before. In fact, many who are able to work remotely take advantage of the opportunity. The same goes for interior designers and even architects. Online interior design jobs offer so much more than traditional design ever could. But how can an interior designer join an online network? Here is a breakdown of all you need to know to get a leg up in the virtual industry. 
Online Interior Design Jobs 
Working online gives you both the freedom to design remotely and an opportunity to expand your portfolio. In this way, you can grow your reach and client base. But how do you choose from the many virtual interior design jobs available? Looking at the requirements is a good start. From here, you can sharpen your skills or narrow your search to find the best online design team.
Want to grow your interior design career with an industry leading online interior design firm? Then, simply

Sign Up

to get started today!
Experienced? Register as an Online Designer
Have the qualification and portfolio to support your application? Then you can register as an online interior designer right this moment. In fact, it can be that easy to start reaping the benefits of a virtual interior design job: 
Build client relationships
Increase your visibility online
Work from home and on your own schedule
Work effectively on an easy-to-use platform
Grow your portfolio
No subscription fees
Be creative without worrying about promoting your business
And for those who want to refine their application some more, you'll find a few tips and insights in this quick read. 
Landing Virtual Interior Design Jobs
Online interior design jobs each have a set of requirements, even if you're working from home. That said, they have the fundamentals in common. As an online interior designer, you must be able to understand a brief, come up with a concept and create sketches and realistic renderings. Beyond these, three other factors play a role in a company's selecting process. 
1. Qualifications
Virtual interior designer jobs, like their traditional in-person counterpart, require formal education. The prerequisites may differ from one company to the next, but an interior design diploma would be the minimum. Of course, if you want to land a greater income, a degree in Interior Design will get you further.
You can also improve your chances of landing your dream career by your earning a qualification from an accredited institution. The Council of Interior Design Accreditation recognizes schools that teach the necessary fundamentals. 
2. Experience
Whether in-person or remote, interior designer jobs pay according to experience level. The more, the better. Even so, some online design firms require little to no experience. In fact, working via an online interior design company benefits a beginner and industry expert alike.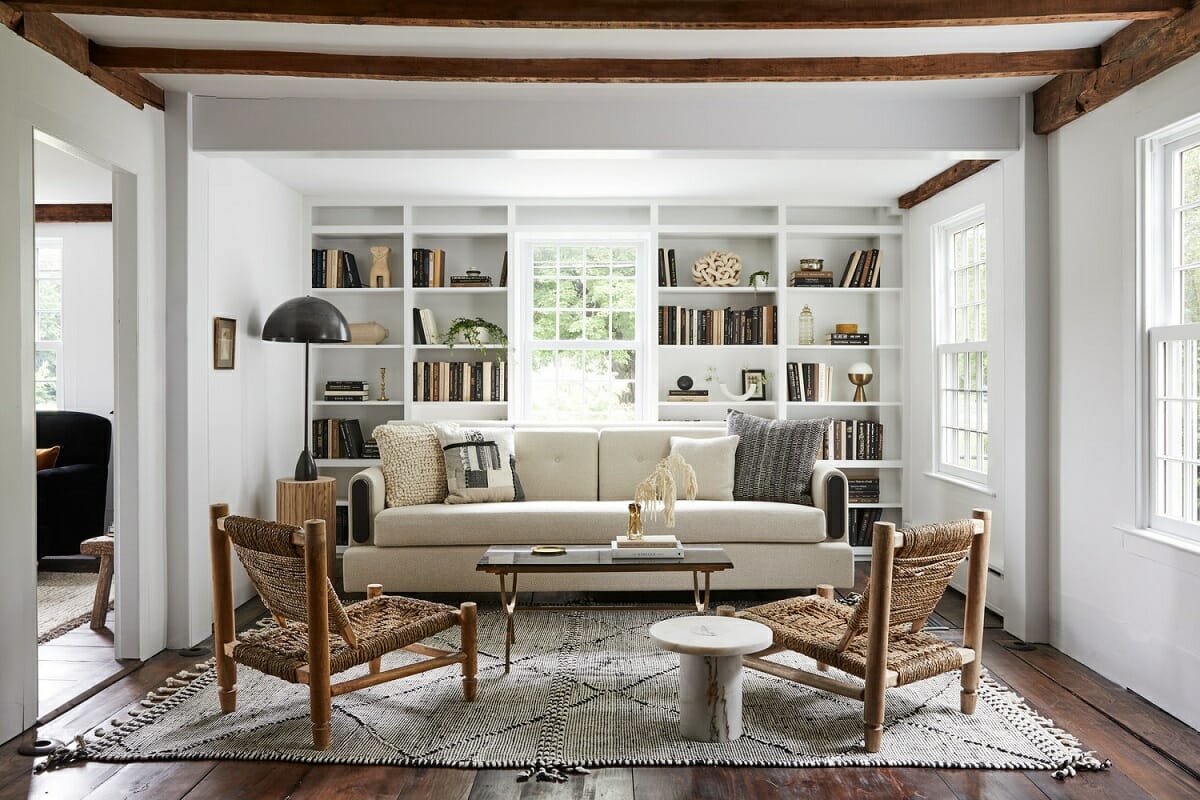 On the one hand, new designers gain valuable experience while growing their portfolios. And on the other, established designers can take advantage of a flexible schedule and word from home. 
3. Portfolio
As with any creative field, a portfolio is an opportunity to show clients and potential employers what you can do. So, when applying for virtual interior design jobs, be sure you showcase your best work. And always keep in mind a good portfolio should display your style and competence.
Tips for a Pretty Perfect Portfolio
Focus on content that aligns with your chosen company's direction.

Be concise and include work you're proud of – your three favorite projects are enough.

Use appropriate software to create a beautiful and user-friendly portfolio. Canva and Microsoft PowerPoint, for instance, are great for beginners.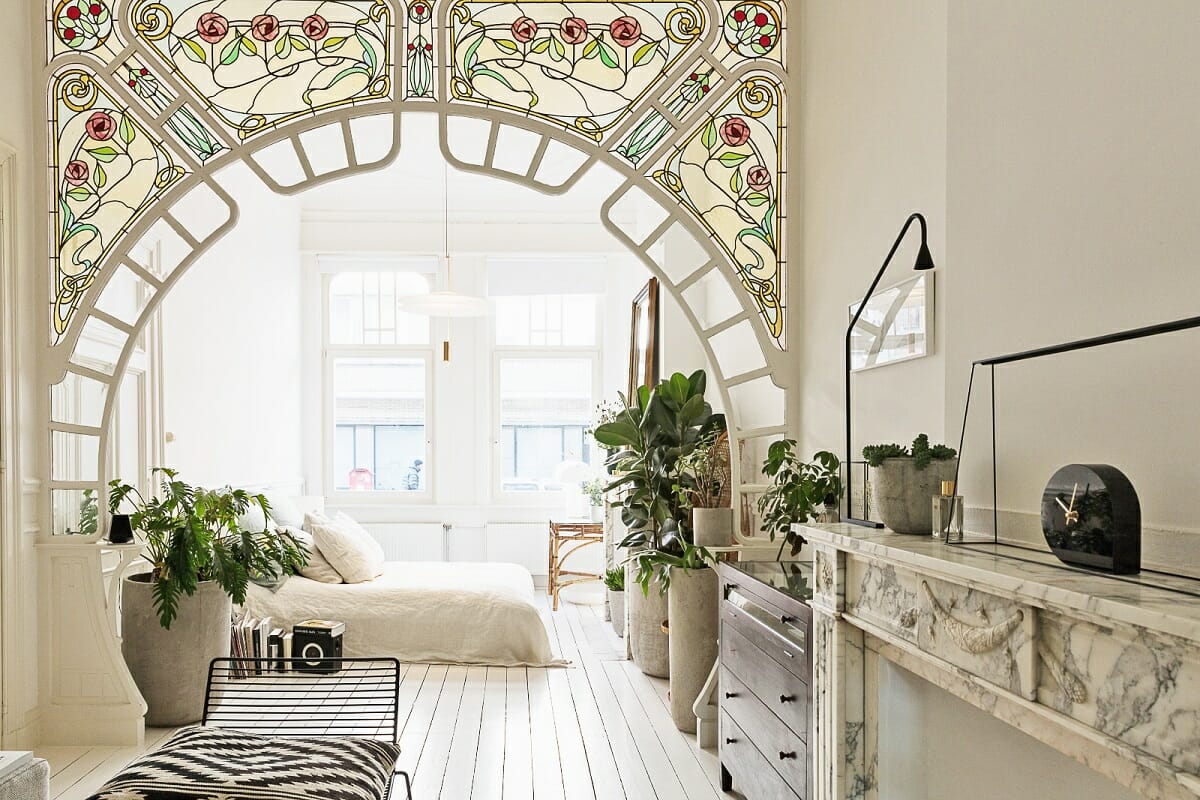 Organize your content sensibly. Include a snippet about you, your relevant education and experience, examples, and contact details. You can also quote positive feedback from previous clients.

If you need to build up your portfolio include two sections: experience as a student and work as a designer. Additionally, you can include a mock project to illustrate your design process. 
How to Make Money Online as an Interior Designer? 
The first milestone when looking for online interior design jobs is landing a position. The second is completing your first project. Both these aspects impact your prospective income. 
Freelance Interior Design Jobs Online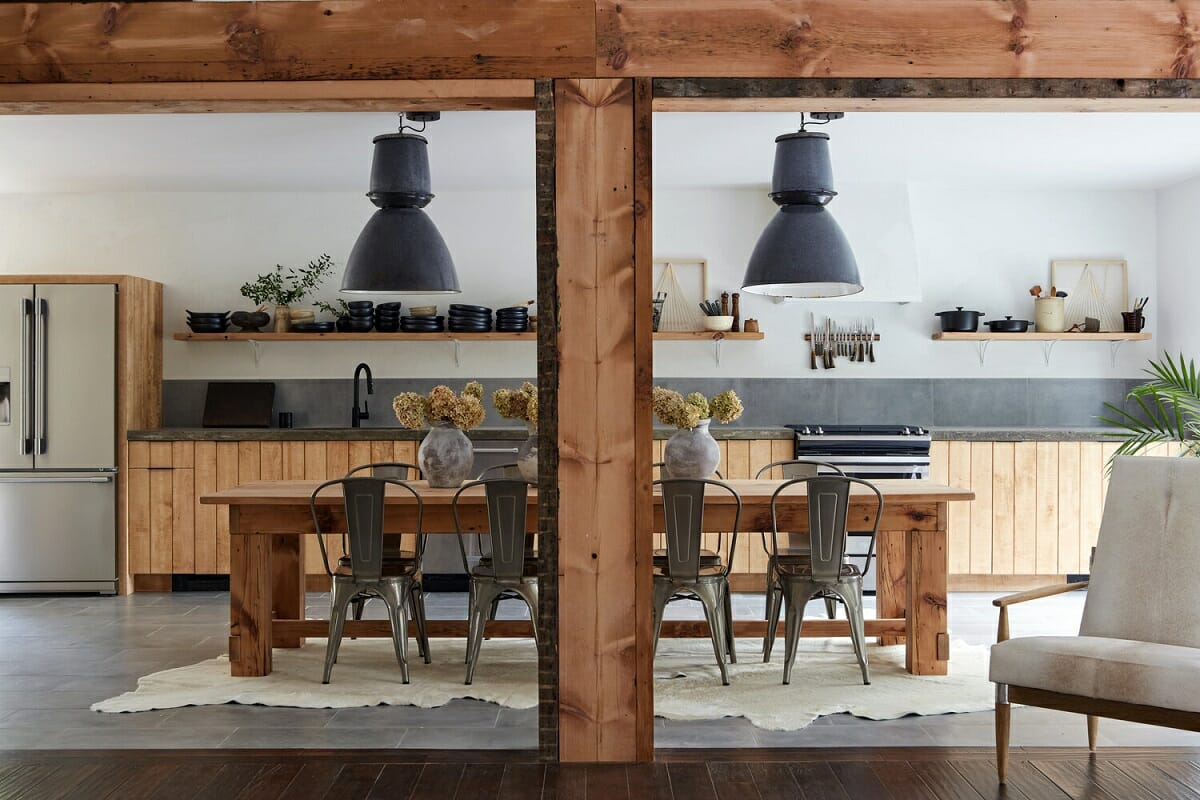 If you prefer to work on projects on your schedule, freelancing is a great option. Although sourcing freelance interior designer jobs online is straightforward, it can be time-consuming. This way is convenient, but finding and managing clients can lead to more admin.
Here, your income depends on your ability to secure and complete projects online. That said, the more you build your client base the more rewarding and secure freelancing becomes. 
Virtual Interior Designer Jobs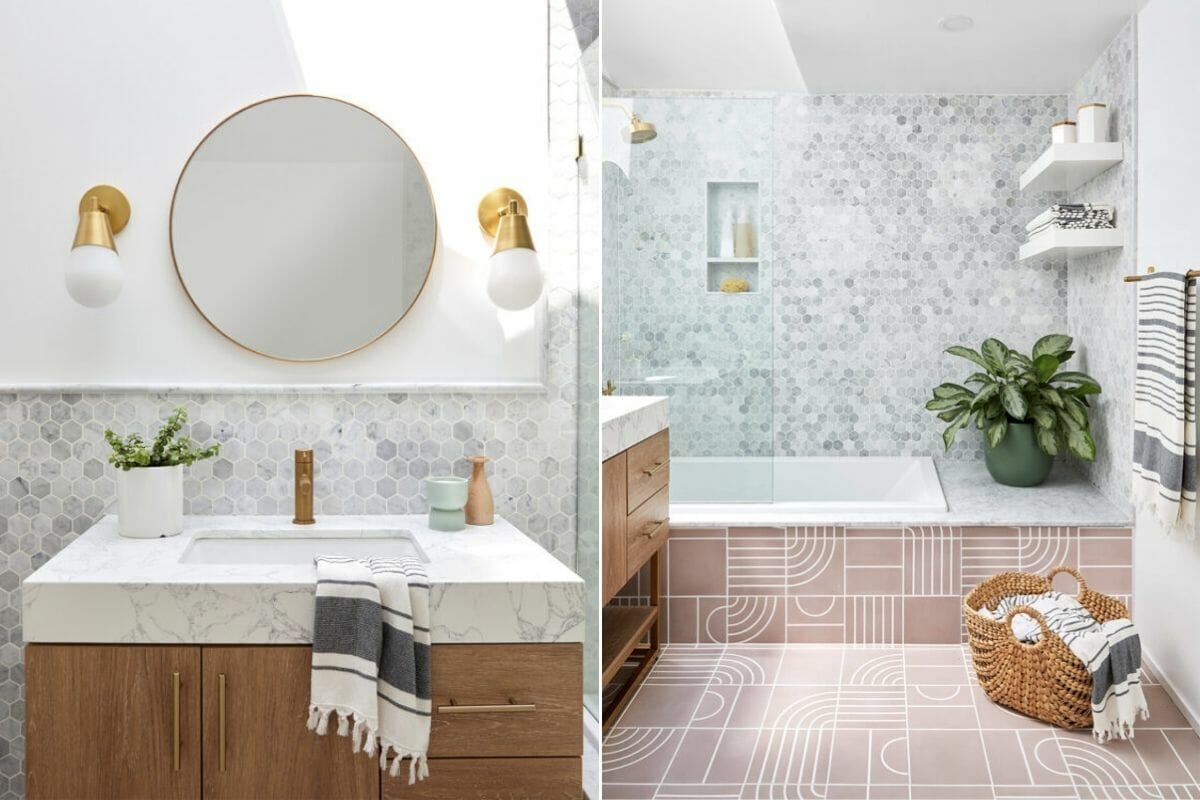 Often more accessible, virtual interior design jobs offer a stable alternative to freelancing. There are many online design companies to choose from, but they have different business models. The point of each, however, is the same: to connect clients and designers.
When looking for online interior design jobs, keep the following categories in mind.
E-design Services: Clients are matched with, or choose, a designer. Most, if not all, of the design process is completed online.
Online Design Agencies: Clients are matched to a designer who will then complete the design process in person. The agency will work as a project manager, procurer, and customer support. 
Hybrid E-design Agency: A combination of an agency and 

e-design

 service. Here clients have the option of working with their matched designer in-person or remotely. 
How Much Do Online Interior Designers Make?
In the end, how to make money online as an interior designer boils down to opportunity, commitment, and persistence. Moreover, your perseverance and determination will dictate how much you can earn. This is especially true when you join a company that benefits its clients and design team equally.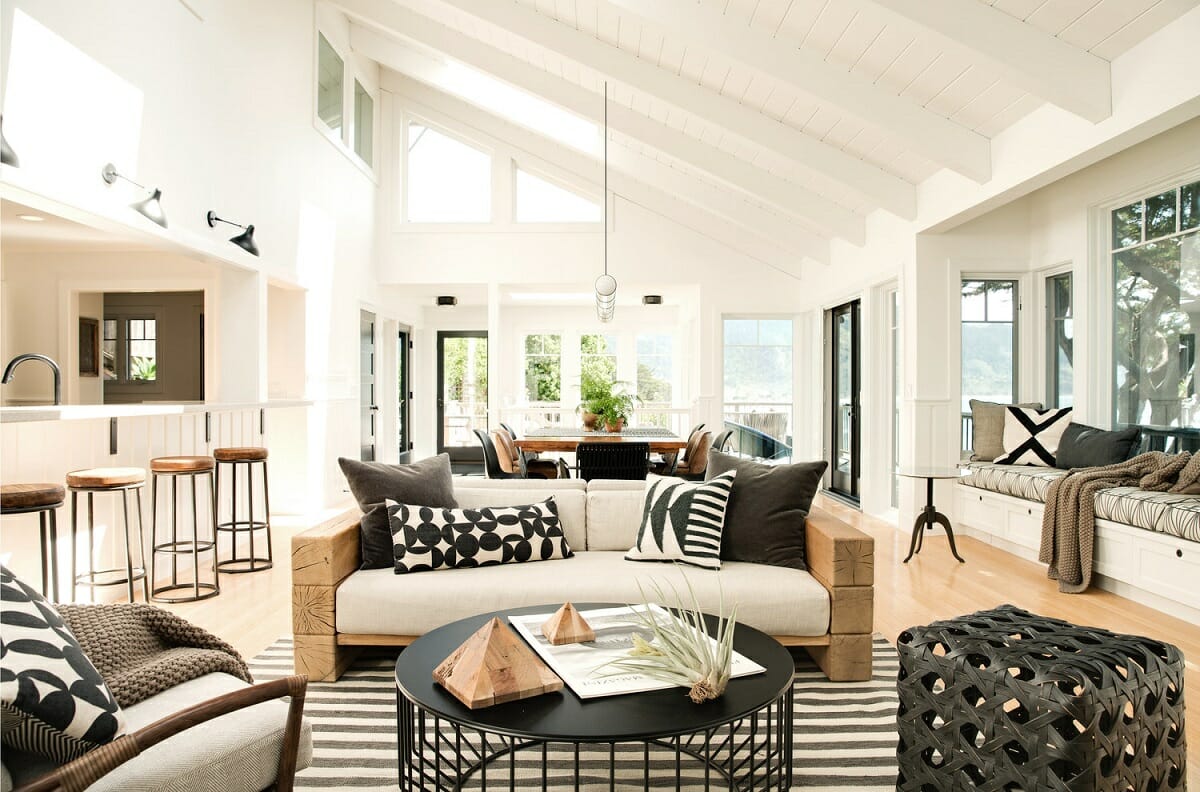 According to ZipRecruiter, virtual interior design jobs can pay from $20,000 to over $100,000 per year. Again, this depends on how many projects you complete, your experience level, and the design company's payment terms.
With Decorilla, for instance, designers earn from 70-90% of the project fees. Projects cost clients between $549 and $1,849 per room. The first amount is for a hallway by an entry-level designer and the second is for a combined living room by an industry-leading designer. They also have hourly rates for designers who can offer in-person services in one of 20 states in the USA.
Gain Access to Online Interior Design Jobs 
In such a competitive industry, expanding your portfolio is highly beneficial. In addition, online interior design jobs give you access to clients worldwide from the comfort of your home. If you want to learn more, Contact the Decorilla Team today – or Register as a Designer to get started!

[images: 1, 2, 3, 4, 5, 6, 7, 8, 9, 10, 11, 12, 13, 14, 15, 16, 17, 18, 19, 20]