KaSonndra L.
KaSonndra believes that a dream room should be available to all people. She holds a Master of Fine Arts and loads of experience as a professional interior designer, she brings her unique touch into each project. Her client work entails projects ranging from full residential design plans, Airbnb conceptual designs, home offices, and kids' rooms, to glamorous entertainment areas. She allows herself to create individual pieces, that are one of a kind for each client, her goal is to intoxicate each client with a unique experience by creating a design that will guarantee happiness to whoever enters a room with her personal touch and designs.
From where do you draw most of your inspiration?
I draw my inspiration from a love of cities and towns kissed by the beauty of the Mediterranean sunset and the innocent allure of Japanese gardens. The way the Venetian sun's rays blanket a historical statue, bringing history back to life. The soothing cerulean blue of the Mediterranean Sea at dawn. The ambiguous pink tint of a Moroccan brown home. My concepts bring together the beauty of the old world and the fresh lines of modern culture to offer an intoxicatingly romantic aspect to the formal elements of design.
We know you love designing, but what about it do you love most?
Working with clients to create something that didn't previously exist is an intoxicating experience for both designer and client. I look at it this way. Each room is like one of my babies. I nurture them from the idea stage to the concept board and help them grow into final renders. In the end, I get to work with the room's new parent(s) and experience the excitement that comes from watching a happy client react to her newly born design. It's an amazingly rewarding experience to be able to help people solve design problems while doing something I truly love. There's always something new going on and I find myself learning everyday even after being in the business for a while now.
What's your prediction for the next big trend in design?
One word. Color. No, I'm not talking about pastels and Millennial pink. My design muse predicts seeing a rise in the use of vibrant jewel tones, deep rich blues, and green of all intensities. While I don't see neutral-colored backdrops going away anytime soon, I do envision a future where boldly colored artwork will find a way to bring colorful life to these walls. As a designer who loves to help my clients step out of their neutral box and into the color zone, I am beyond thrilled to watch this trend rise and thrive in the upcoming months.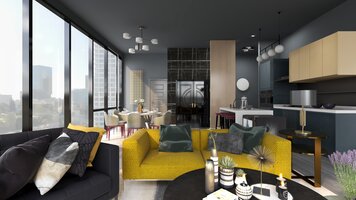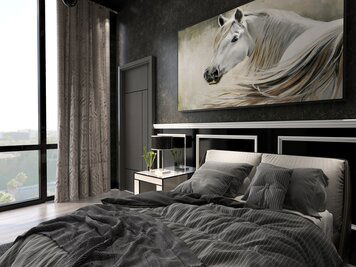 Modern Moody Master Bedroom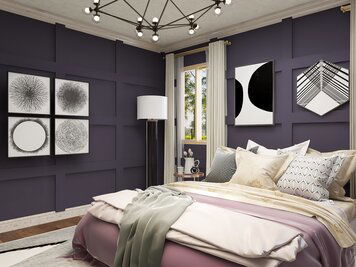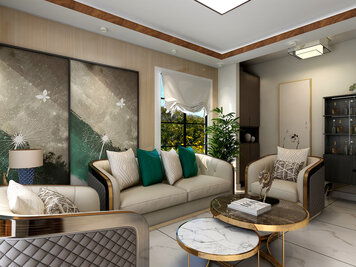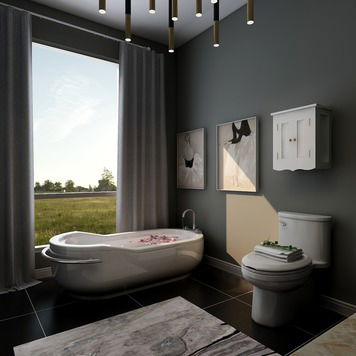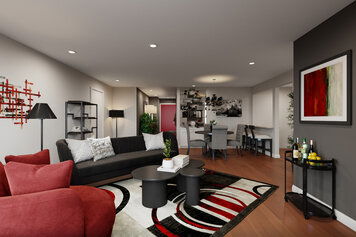 Hollywood Glam Living Room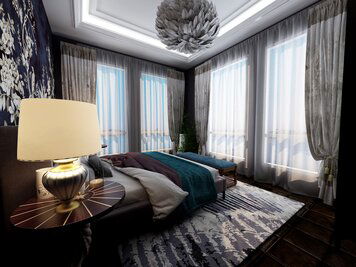 Romantic Eclectic Bedroom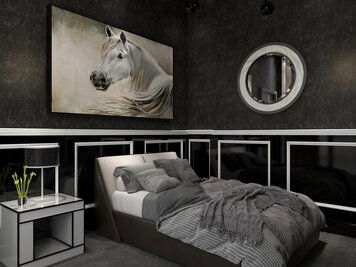 Modern Moody Master Bedroom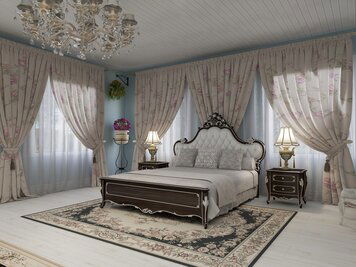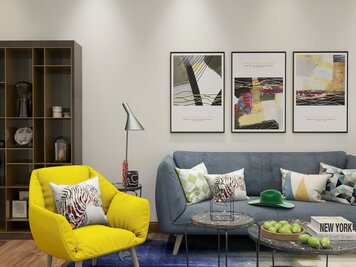 Global Inspired Living Room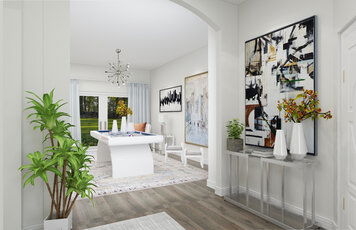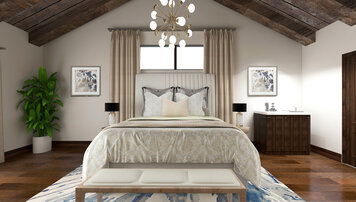 Modern Rustic Master Bedroom Retreat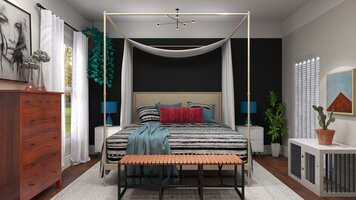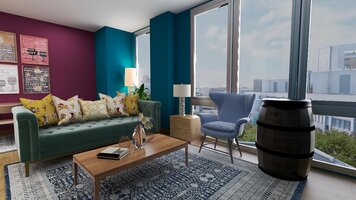 Colorful Eclectic Seating Area