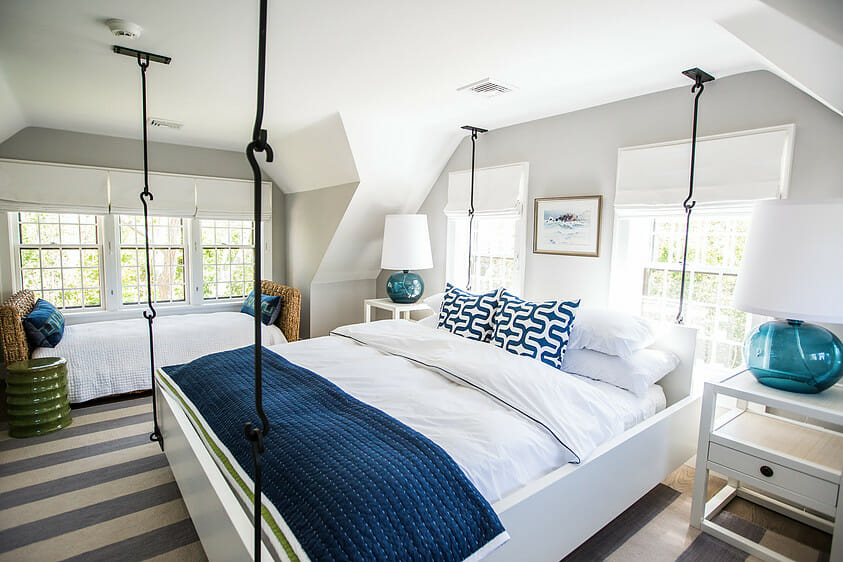 Have you been dreaming of a beach getaway? You don't have to go far because warming weather is bringing beach decor front and center this season.
The following 3 online interior designer room transformations bring out beach decor that splashes color, pattern, and finish while evoking a relaxing and light environment. Whether wanting to go full on giving your home a vacation feel or opting for more subtle accents, these projects share ways to infuse your space with beach decor.
1. Beachy/Transitional Living Room Design
Looking to cohesively design several spaces, online interior designer, Rachel H., used beach decor to combine the entry, living and dining of Kristina's Florida home . With touches of aquamarine hues upon a neutral palette and prominent wooden pieces, a transitional style infused with beach elements creates an intentionally connected space.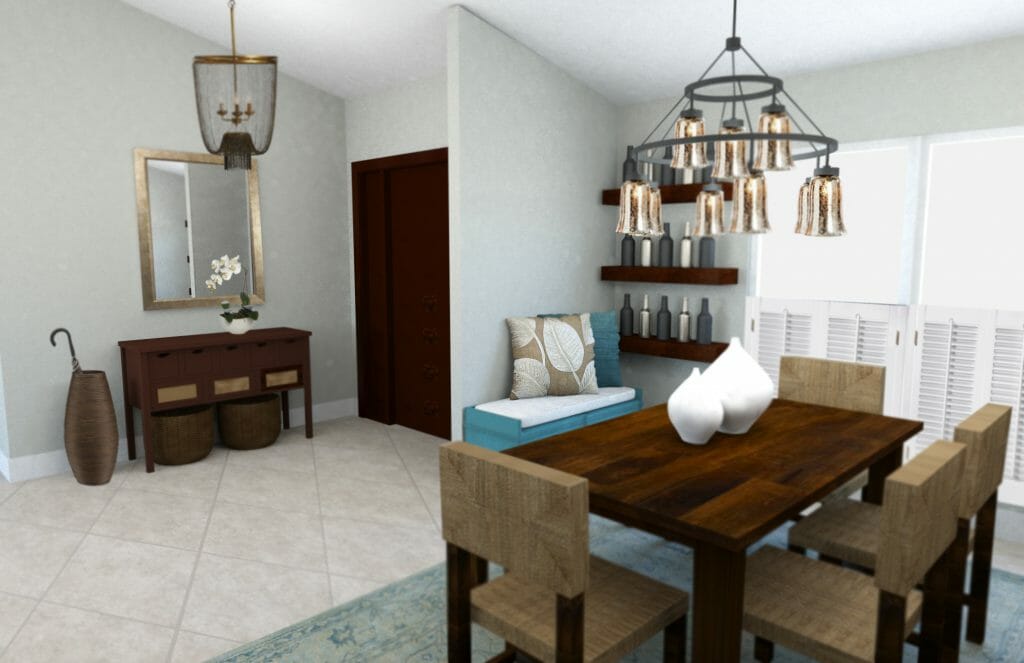 The tropical inspired ceiling fan is a highlight with its leaf shaped blades reflected in pillow patterns. 
2. Modern Online Interior Designer Living Room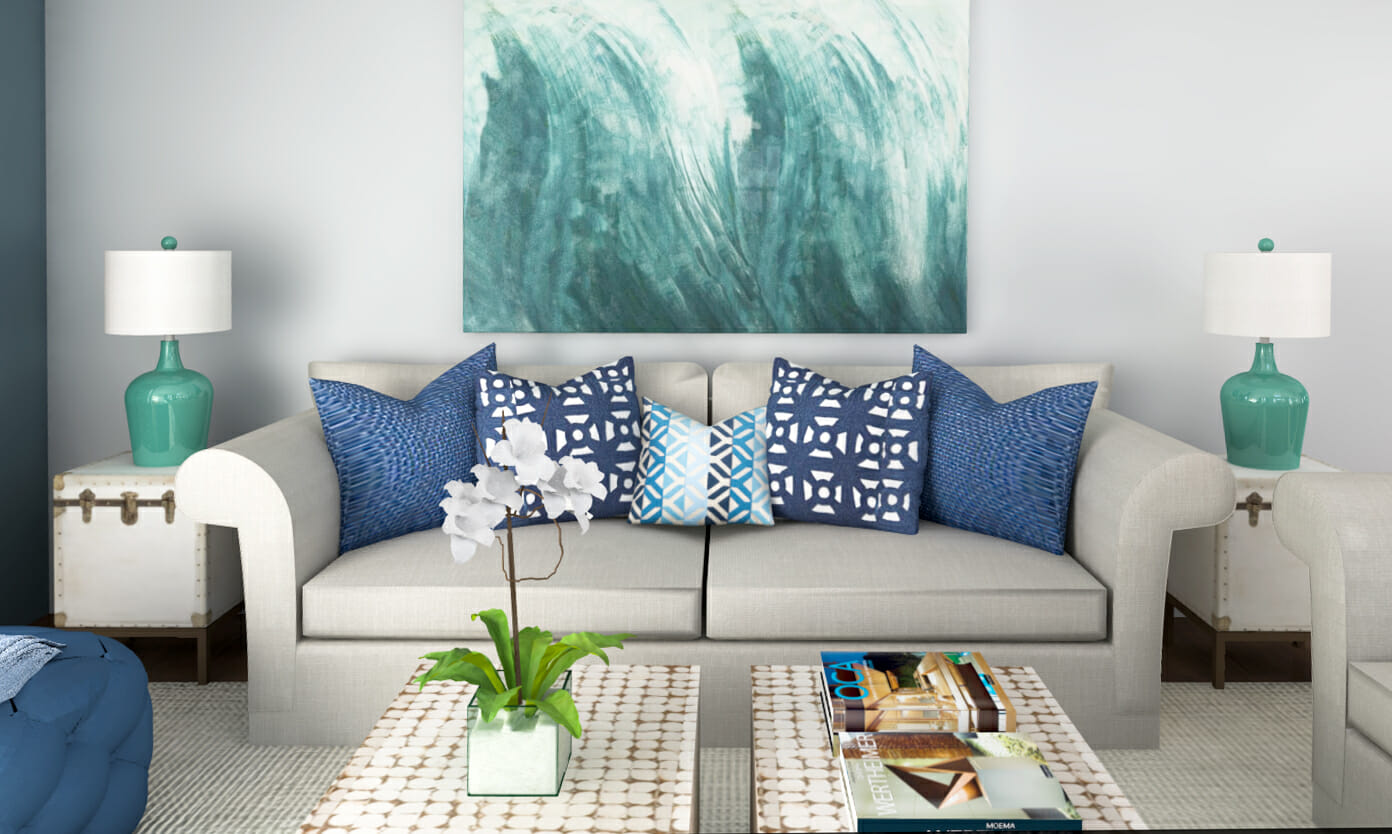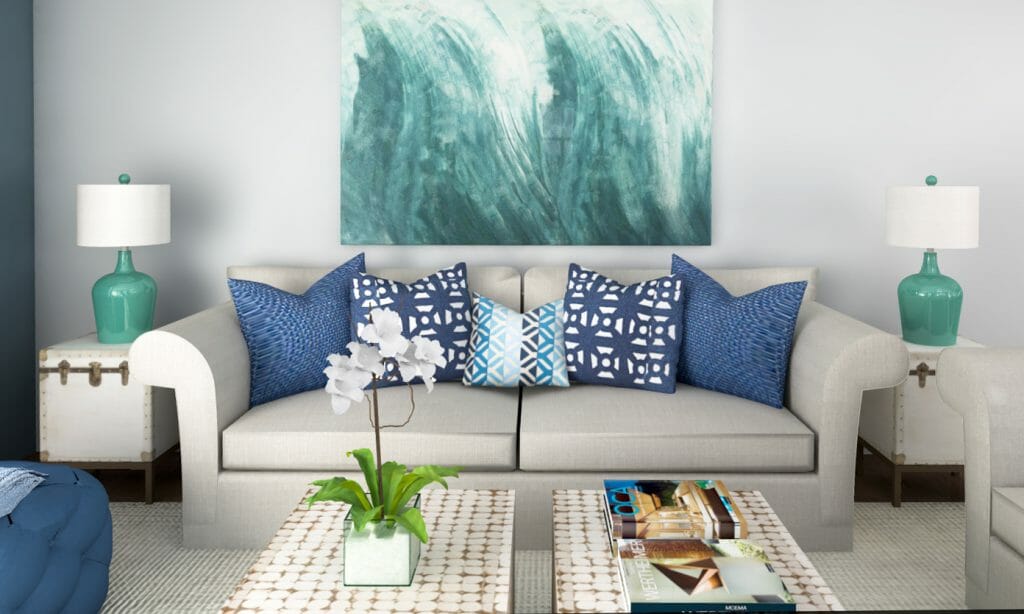 How could a summer home not beg for beach decor? Being an entire renovation project, the owner, Mary, was clear she wanted an "effortless, light, beachy look". Online interior designer, Eleni P., makes this happen with essential elements of beach decor: sea inspired colors, a jute area rug, glass and metallic finishes.
The living room is tied together with modern patterns that offer movement and aesthetic interest.
3. Chic Girls' Getaway
Creating a space that was not only functional but appealing for Maggie's three teenagers was not easy. With beach decor in mind, online interior designer, Picharat A., took on the challenge of designing a bedroom and loft for the girls.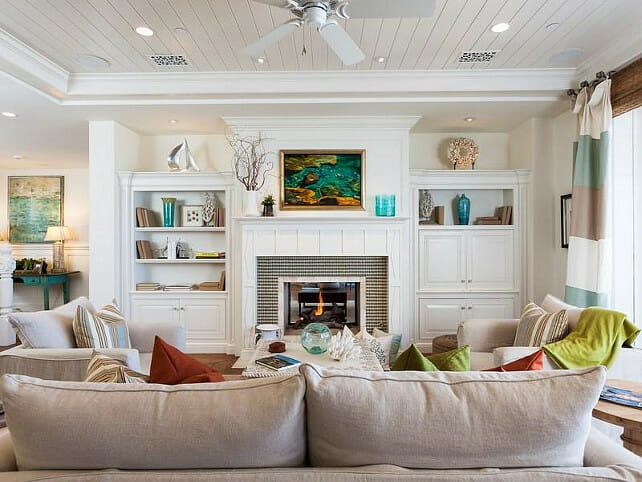 Inspired by the image above and diverting from traditional blue hues that come with coastal styles, the design takes a fun risk with coral, sage green, and gold tones. A striped painted wall in earthy colors create an accent wall that works with the clean, white furniture in the space.
While the suite has distinct areas, the design becomes cohesive with chic patterns and playful colors.
Looking to create a beach style room that matches your personal requirements and style? Get interior design help from Decorilla professional designers today!
OUR BEACH DECOR MUST-HAVES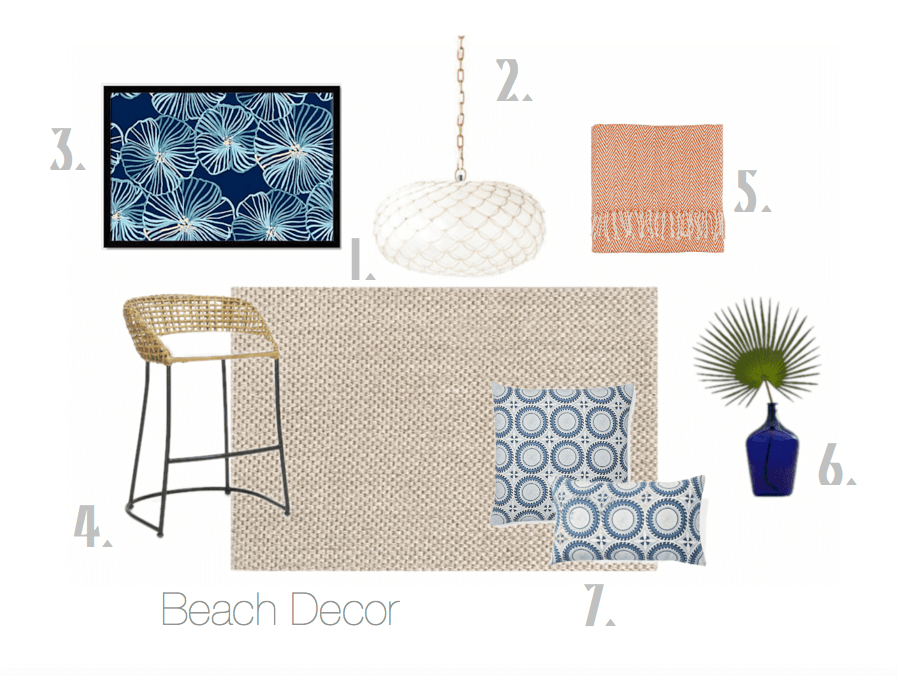 [images: Decorilla renderings, 1, 2,]
Written by interior designer, Christine M.