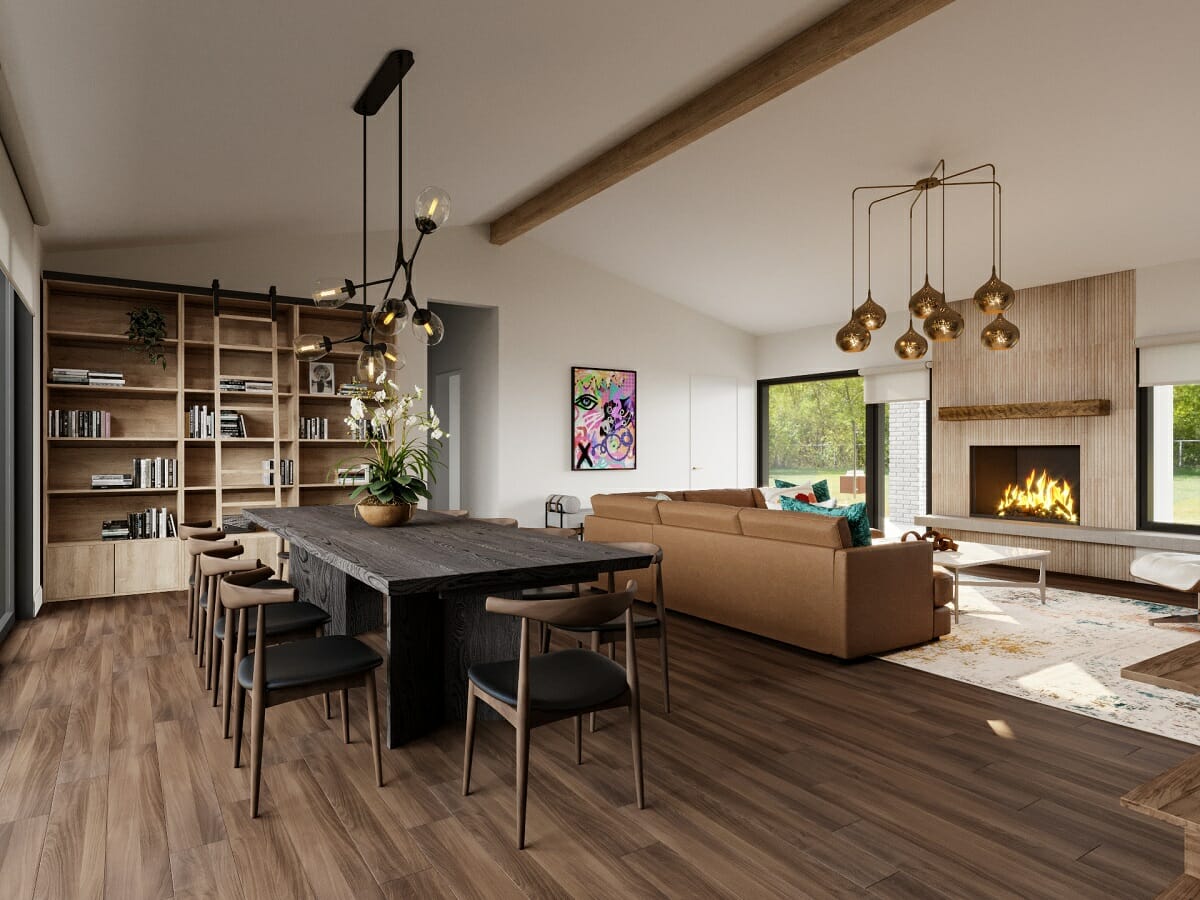 An incredible team is behind the industry-leading virtual interior design company, Decorilla. And we love showcasing their talent! Today, we're catching up with Theresa Gillan. This exceptional virtual interior designer is making strides in the industry. So, read on to learn more about Theresa!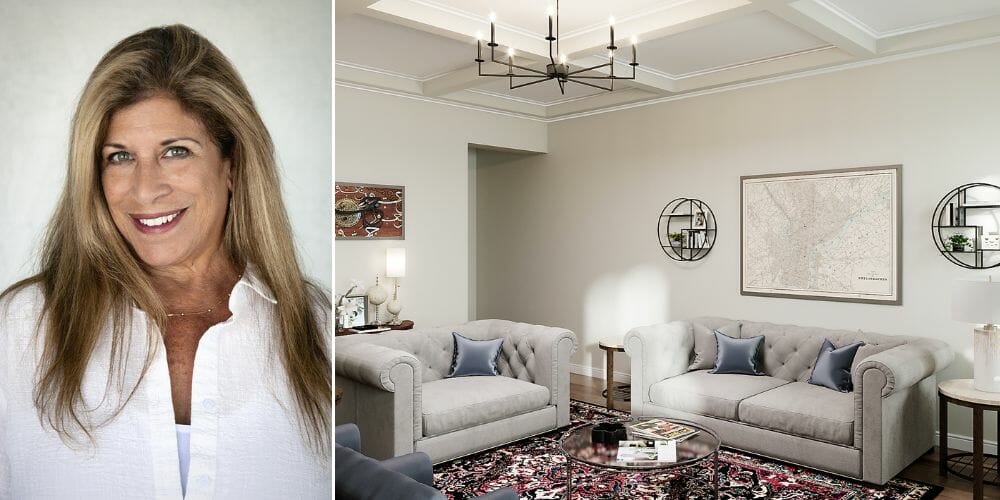 Theresa is certainly no stranger to projects of every scale. From working on exclusive hotels and grand offices to cozy homes, this online interior designer is versatile and adept. Moreover, she's also an esteemed and experienced traditional designer. That's why her clients and making their dream interiors come true remain her focus.
Did traditional or virtual interior design always interest you?
Interior Design has intrigued me since I was a young teen. I was inspired by many places I visited in big cities and the Caribbean Islands with my family. At age 15, I enrolled in architectural drawing classes. That led to my passion for interior design and graduation from an interior design school. I've been working in the field ever since. 
Love Theresa's bespoke interior design? Then, Get Started with Theresa on designing your dream space today!
How would you define your design style?
My design style is clean, organized, functional, and harmonious. I enjoy creating a space in a modern, coastal or industrial design style and these styles also work well together. 
Who or what influences your work?
My work is greatly influenced by my client's needs, loves, and wants. I listen closely to their input, including their priorities and lifestyle goals. Then, I apply my expertise to create a personalized design that works for them.
What's a must-have item you make sure your interior designs include?
My design work "must-haves" generally include a mix of textures and finishes and always starts with a floor plan. I also prefer to have consistency with flooring materials to ensure a proper flow of color. 
What is a recent design trend that you love right now?
There is a recent design trend that has an organic look and feel I adore. It incorporates light tones of wood, like oak or maple, as a predominant feature combined with black accents. It has a soothing and peaceful effect while also being a minimalist style.
If you had to pick a favorite room in your home, which would it be and why?
Picking my favorite room in my own house is a tough task – I love them all and each serves a different purpose. However, since I have to choose, the answer is my family room. It has vaulted ceilings and a huge bank of windows overlooking a tropical garden and water view.
The sunlight in the room is beautiful throughout the day and most dramatic at sunset. The furnishings are in shades of gray leather, rich woods, and a fluffy neutral area rug. There are also accents in rich walnut woods. The walls are white with black and white framed photographic art displayed.

What is your favorite design magazine or blog and why?
Currently, my favorite design magazine or blog is Boutique Design. That said, I have always loved Interior Design Magazine, Architectural Digest, and Abitare. Since I have a commercial background, I enjoy reading and seeing quality innovative designs from all over the world.
What is the best thing about being an online interior designer?
The best thing about being an interior designer is making my clients happy! I also love the diversity of this profession because every project is different and every client is unique.
What was your first big project and what was your favorite part?
My first big project was the Presidential Suites at the Hotel Inter-Continental in Miami. It was very successful yet challenging because we had to work around the guests' diverse sleeping schedules. Some slept at night, while others slept during the day. My favorite part was seeing my vision come alive and receiving accolades from a satisfied client. 
How do you manage challenges that come up during a design project?
The first part is accepting that every project is different and most will have challenges. After all, it's the nature of the business. My approach is to focus on clear communication – whether verbal, written, or sketched – to explain issues and solutions.
You can easily remedy obstacles by establishing rapport with the client from the very beginning. It's also important to be upfront about the process and any stumbling blocks that may come along. Teamwork and creative problem-solving with the client are also vital for managing challenges.
Why do you like virtual interior design?
Virtual interior design has paved the way to work with a wide variety of clients in many different regions without leaving the office. It's certainly more convenient for the client and makes professional interior design more affordable and accessible.
With services like Decorilla, many people now have the opportunity to do so. Some would otherwise never have thought to hire an interior designer! 
Discover the Potential of Your Interior with Online Interior Design
Whether commercial or residential, your space can have a designer's touch in next to no time. Pairing up with Decorilla unlocks concepts from multiple interior designers, from which you you get to pick your favorite. After selecting your designer, they will tick off your wish list items and perfect the room to your exact needs.
But, if you're unsure, you can start with a free interior design consultation to learn more about the process. Our team will walk you through every step before you get started! 
Want to team up with a virtual interior designer?
If you liked Theresa's stunning work, start a project with her today! Otherwise, schedule a Free Interior Design Consultation for help finding the right designer for you!