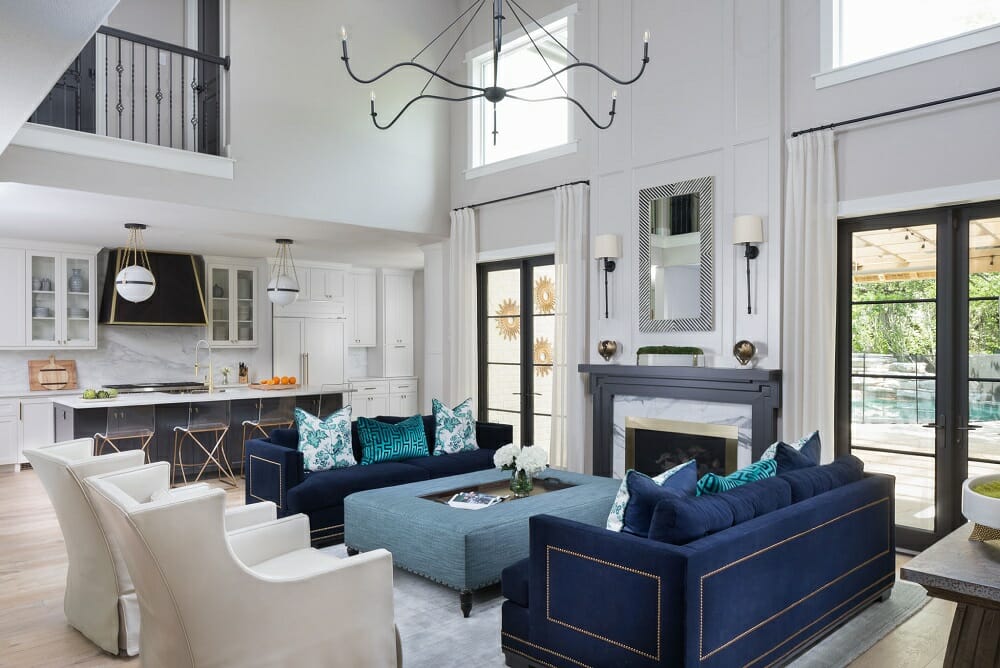 Austin, the inland city known for its eclectic and laid back vibe, has also become a design hub with a wealth of interior design talent. Whether up in the Round Rock area or down in San Marcos, homes in this region draw inspiration from the unique landscape and vibrant culture. And the resulting interiors are just as bold and mesmerizing. Read on as we take a closer look at the top Austin interior designers and decorators near you from Decorilla and more!
Michelle Thomas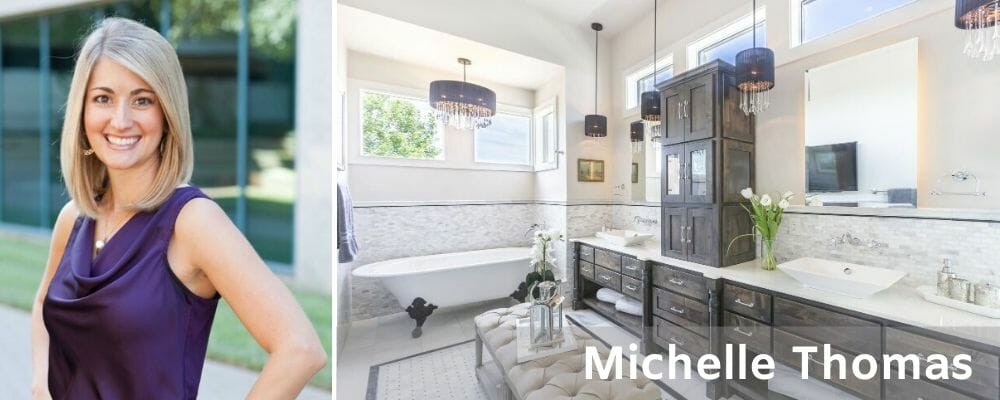 Michelle Thomas and her team inject fresh color and clean lines of modern design into homes to emphasize the architecture's innate beauty. As one of Austin's top interior designers and decorators, Michelle has worked with HGTV's Property Brothers to transform outdated homes into buyers' dreams. Therefore, with her interior design help, interiors are astonishing and full of refined personality.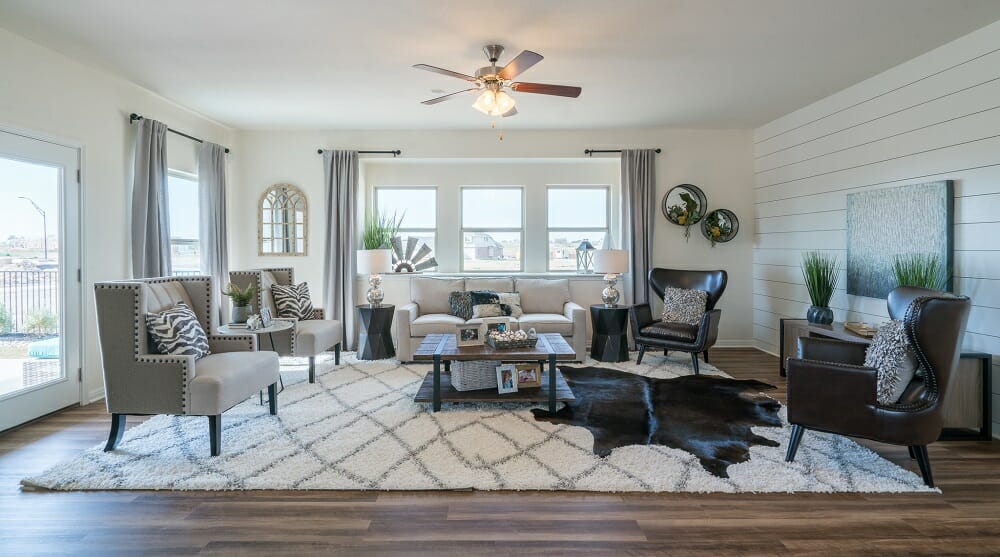 WHAT WE LOVE: How Michelle adds a hint of extravagance into every design.

A home is an intrinsically personal thing. To be successful, interior designers in Austin must combine their professional expertise and their intuitive understanding of people. Andrea Peters is one such exceptional designer. Her interiors beautifully reflect her clients and their lifestyles without fail. That's because of her warm manner, insightful style sense, and vast experience.
Furthermore, as one of the most affordable Austin interior designers on this list, Andrea continually exceeds her clients' expectations. The result is always a delightfully unexpected mix of patterns, textures, and custom-made pieces. Her love for modern and Scandinavian design also shines through every refined interior she creates.
Need help finding the best Austin interior designer near you? Schedule a free interior design consultation with a design expert to learn more today! 
WHAT WE LOVE: Andrea's ability to create a cohesive interior that flows seamlessly from one room to the next. Get started with Andrea today!
Allison Jaffe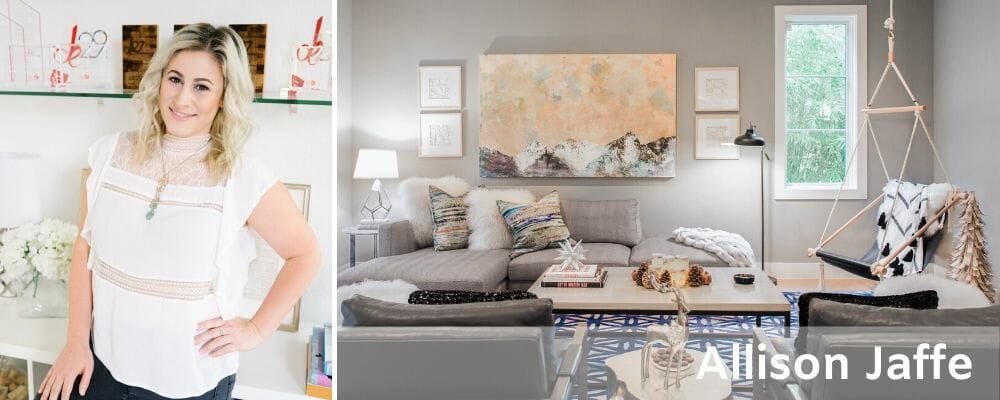 Allison Jaffe is among the best Austin interior decorators owing to her keen eye for detail. She looks beyond the known and trusted pieces and swaps them, for instance, with a hanging chair or a teapot chandelier. With her background in Neuropsychology, Allison approaches every project as a puzzle that has a perfect solution waiting to be discovered. It's no surprise she's a leader among Houzz interior designers in Austin.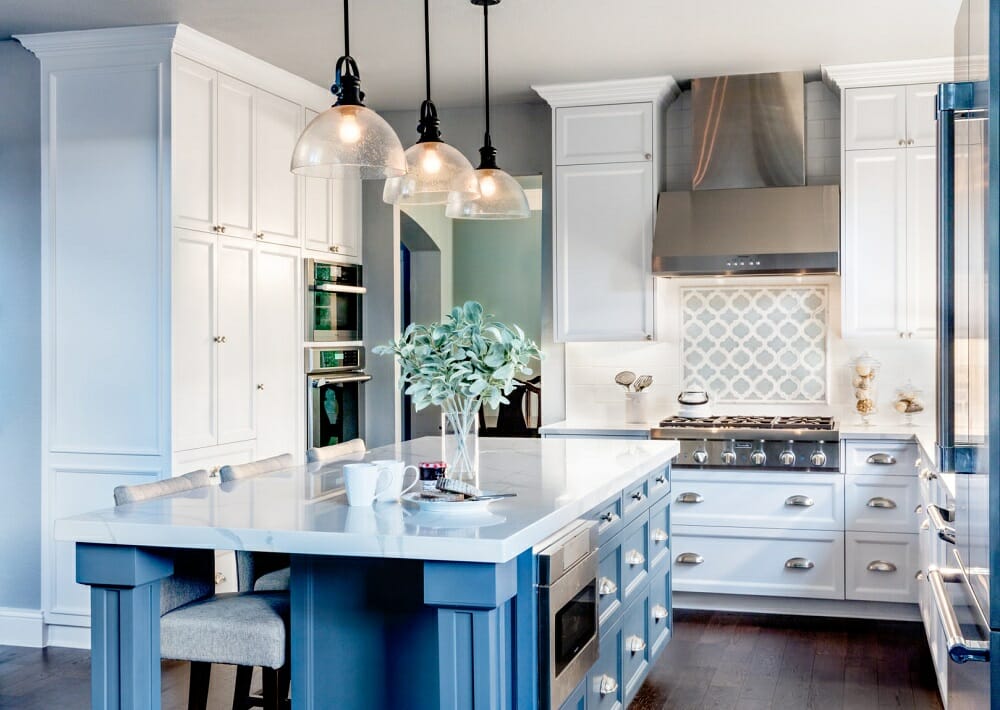 WHAT WE LOVE: That Allison balances quirky and elegant to bring homeowners unique interiors
Jennifer Greer Hartman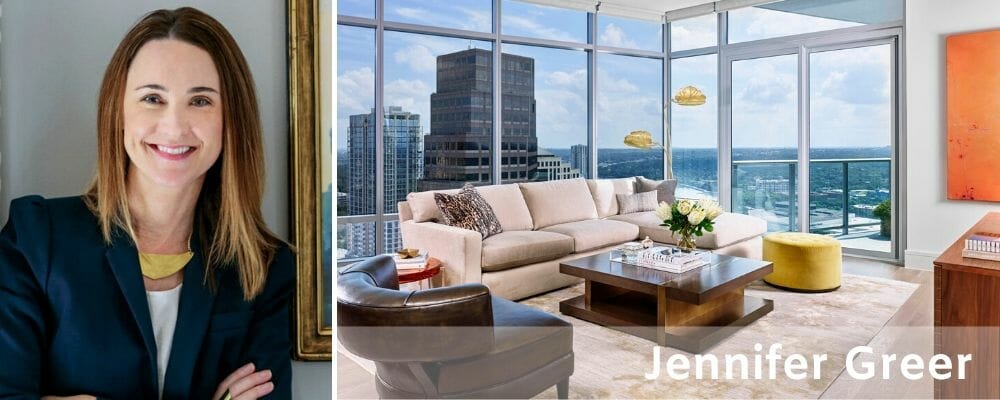 Jennifer Greer is the creative force behind Greer Interior Design. Her varied and culturally rich experience leads Jennifer to put together homes that are equally luxurious and welcoming. Another important aspect of Jennifer's designs is that they celebrate the existing architecture. As a result, homes by these interior designers in Austin are harmonious and just feel right.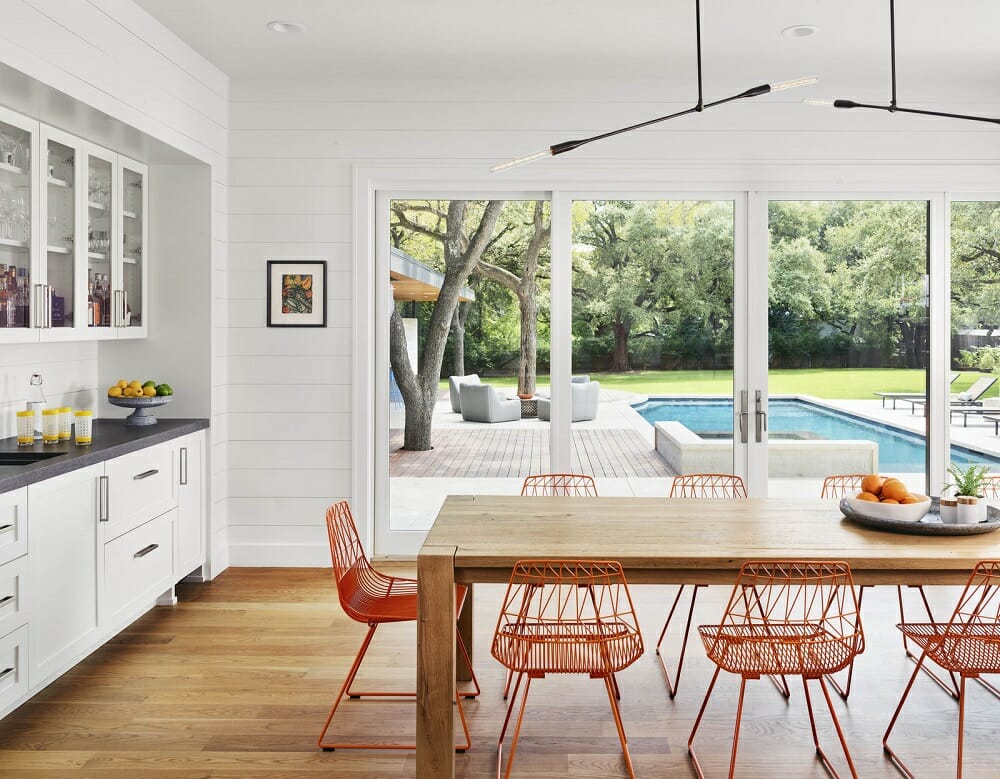 WHAT WE LOVE: Jennifer knows how to decorate with fewer items for a bigger visual impact.
Crowdsource your decorating project today and
save!
Learn More

WATCH A VIDEO TO SEE HOW IT WORKS
Heather & Scott Harkovich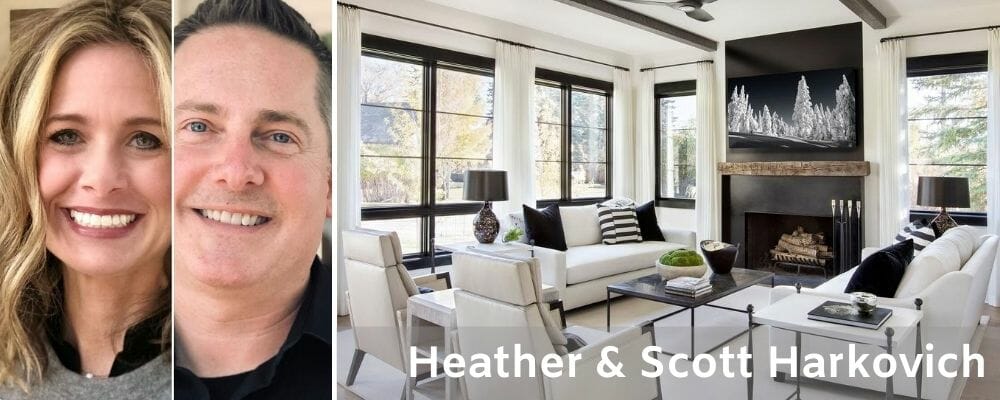 Heather and Scott Harkovich set out to be the go-to home décor boutique in 2006. Now, many years later, the duo leads some of the best Austin interior designers in their firm, Heather Scott Home. Not only did the combination of Scott's business acumen and Heather's design abilities form the basis of an award-winning décor store, but it also led to the creation of swoon-worthy homes all over Texas.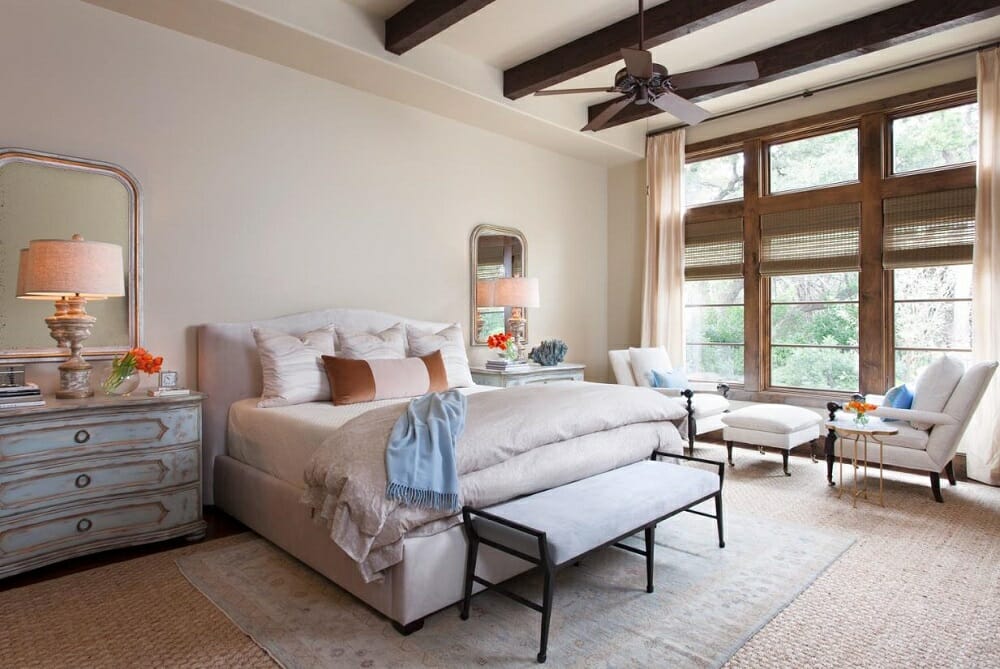 WHAT WE LOVE: How Heather Scott Home's design team makes luxurious interiors warm and welcoming.
Julie Evans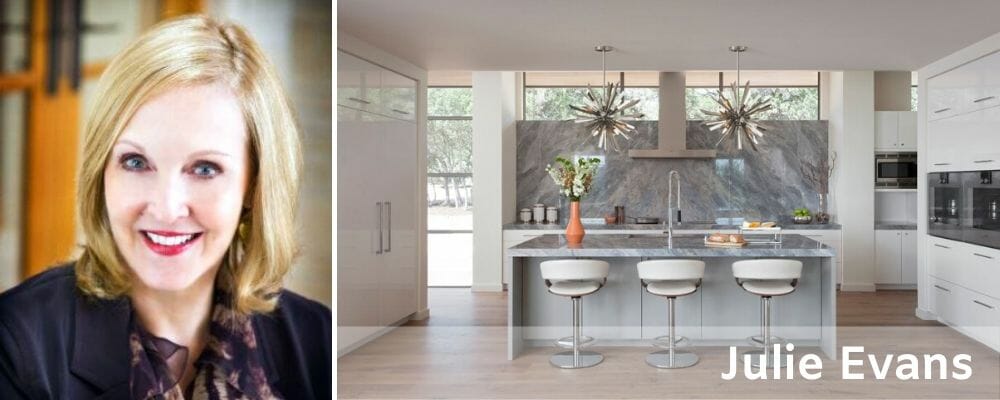 Interiors by Julie Evans and her interior designers in Austin are nothing less than "casual, formal, eclectic, individual." Full of character, every room in these homes is detailed and perfectly executed. With more than 30 years in the interior design industry, Julie's vision of refinement and simplicity are featured in numerous publications as well as HGTV.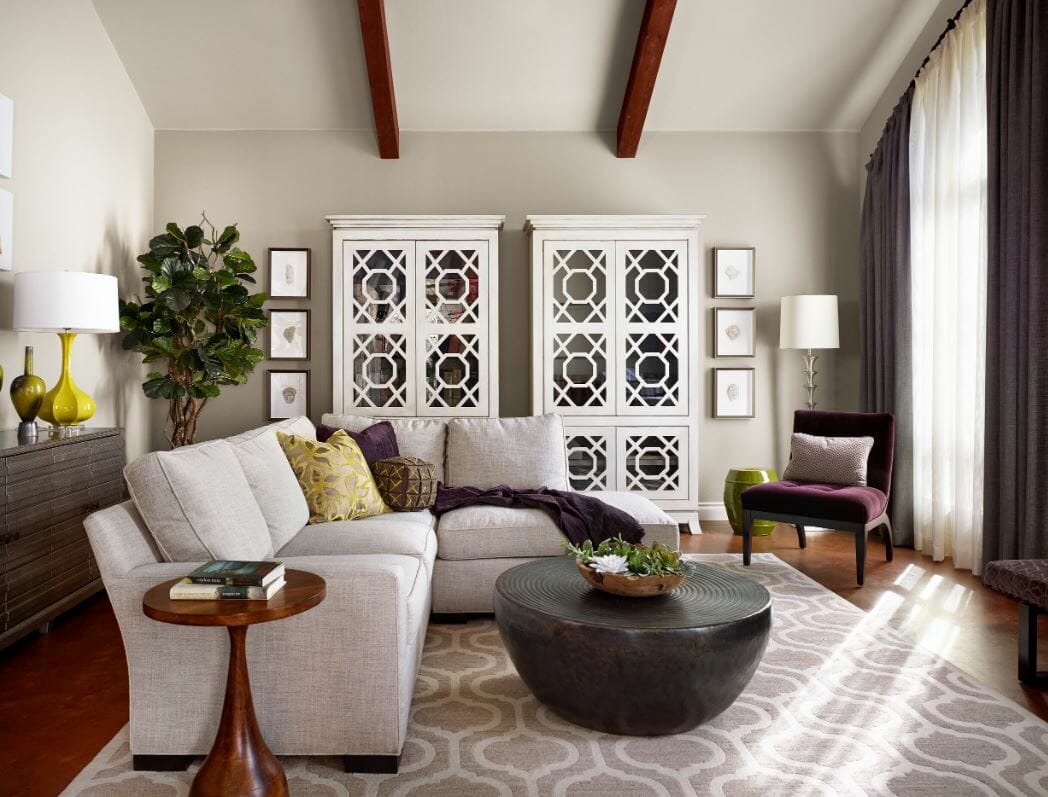 WHAT WE LOVE: Julie's signature precision and symmetry in her modern designs.
Dawn Hearn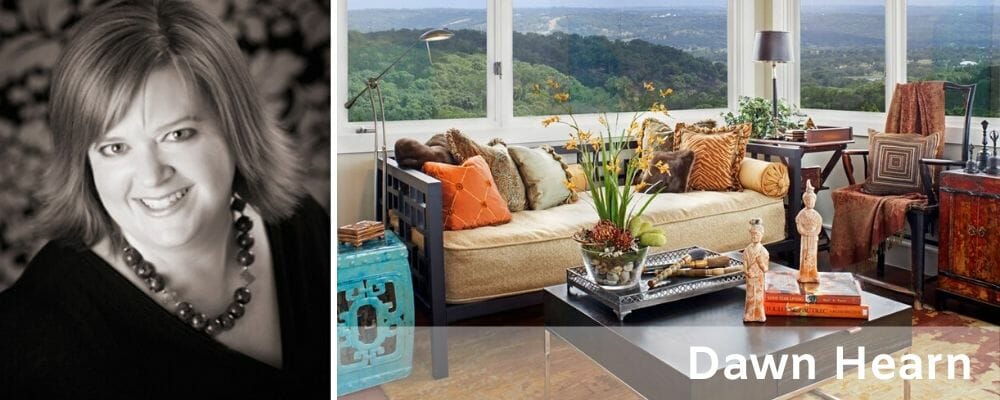 Dawn Hearn, a household favorite in Texas, and a consistently top-rated Houzz Interior Designer in Austin. She is the creative mind behind numerous homes featuring in Southern Rooms and many publications. She is not only among the top Austin interior decorators but also a certified True Color Expert. And it shows. Dawn's designs range from formal to eclectic and cozy, and monochromatic to colorful.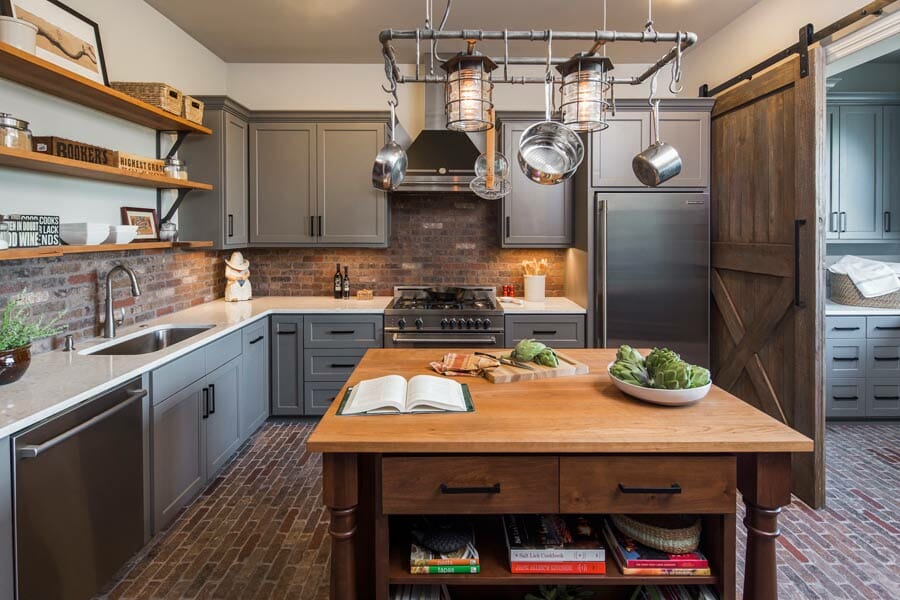 WHAT WE LOVE: Dawn's mindful use of color makes her interiors feel very harmonious.
Stephanie Lindsay & Jessica Nelson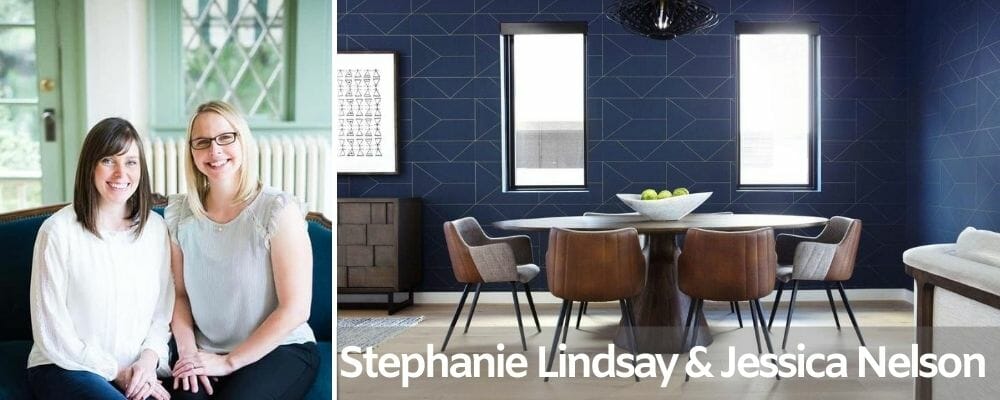 As the founding duo behind Etch Design Group, Stephanie Lindsay and Jessica Nelson have risen as top Austin interior designers and decorators. They're known for creating custom residential and commercial design experiences specific to each client's requirements. From the beginning, they have put an emphasis on ensuring their clients feel heard, valued, and appreciated. As a result, projects completed by these two design pros fit their owners like a glove, with a fine balance between function and beauty.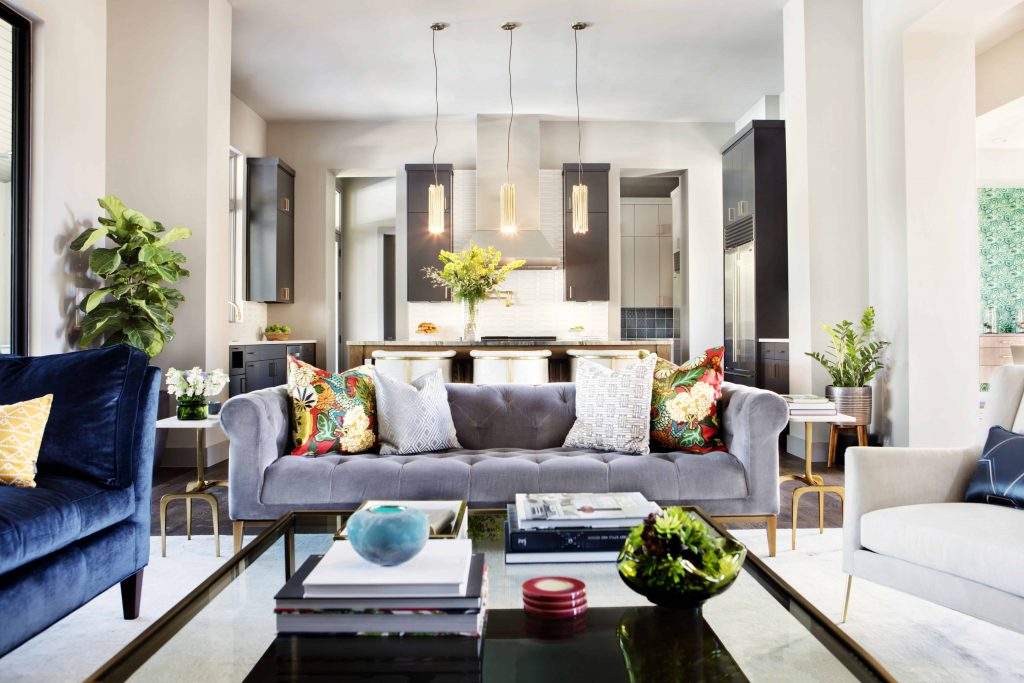 WHAT WE LOVE: Stephanie and Jessica's focus on the client in addition to their attention to detail guarantees each client's creative vision comes to life.
Jennifer Fisher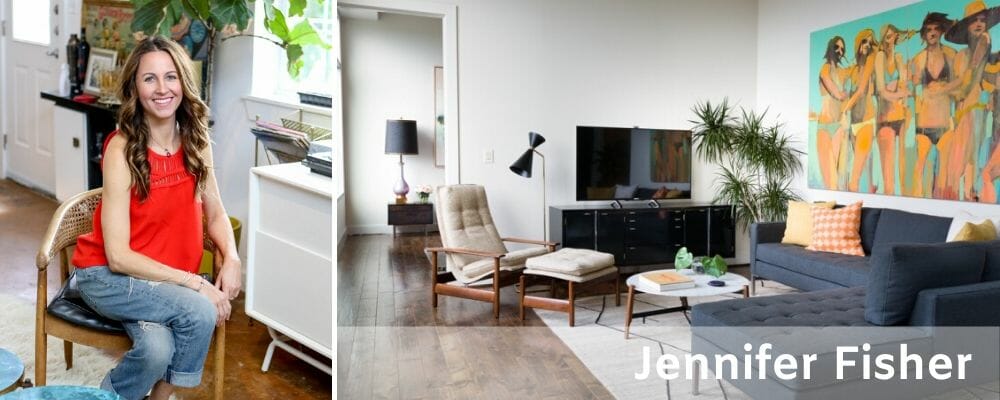 Vegan interior designer Jennifer Fisher ensures that her design choices align with sustainable and environmentally-friendly principles. Her decorating and styling consultations are second only to her specialized furniture sourcing. For this reason, homes by J.F. Interiors, Jennifer's design firm, are distinct and unlike any other. Her versatile modern designs are uplifting as well as casually elegant.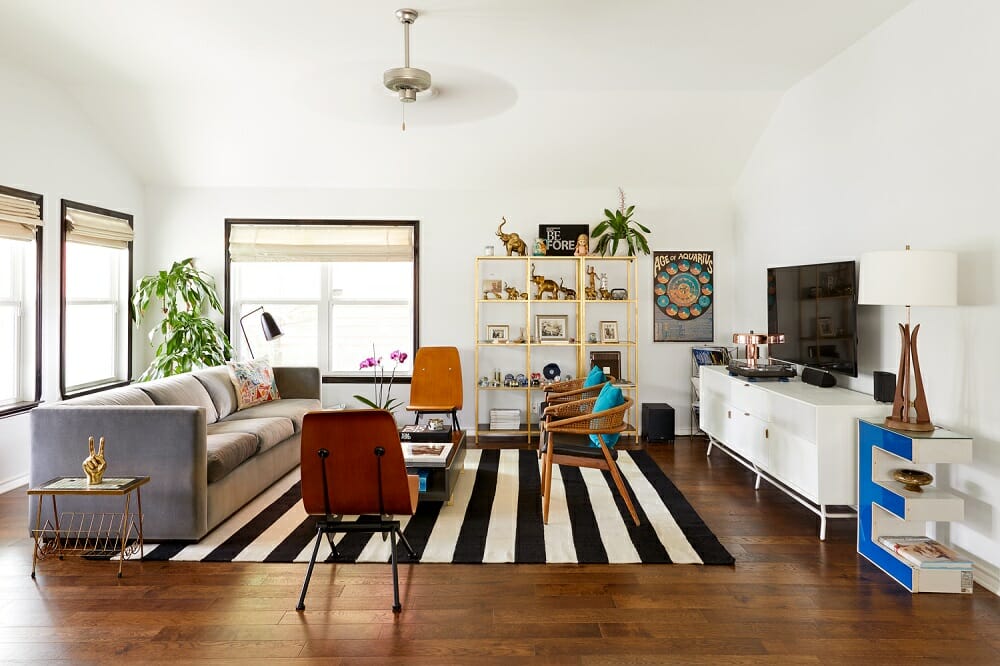 WHAT WE LOVE: Jennifer's use of one-of-a-kind pieces that make the design really stand out.
Amanda Stephenson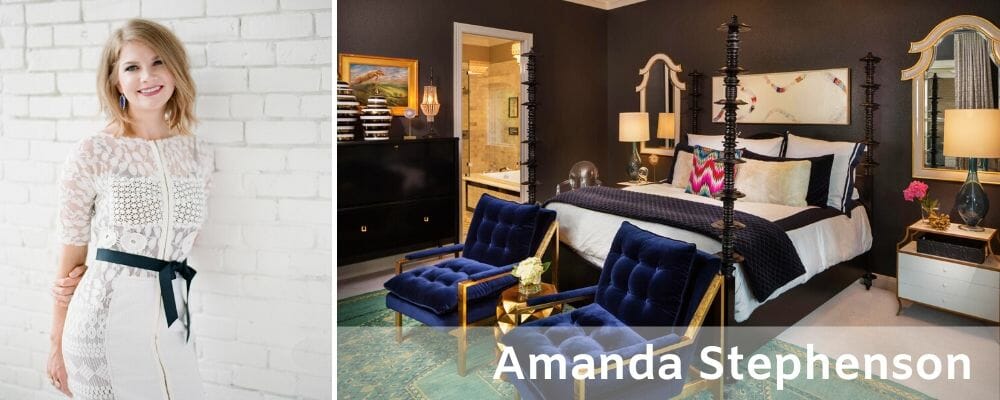 Amanda Stephenson leads Gingerwood, an exclusive luxury interior design firm specializing in new builds as well as renovations. Their finished projects are all together as breathtaking as the vistas that surround them. Above all, Amanda's artful flair is evident in every room as she skillfully combines polished finishes and plush furnishings. These homes are so exquisite, indeed, that the Gingerwood team has won many awards as an industry leader.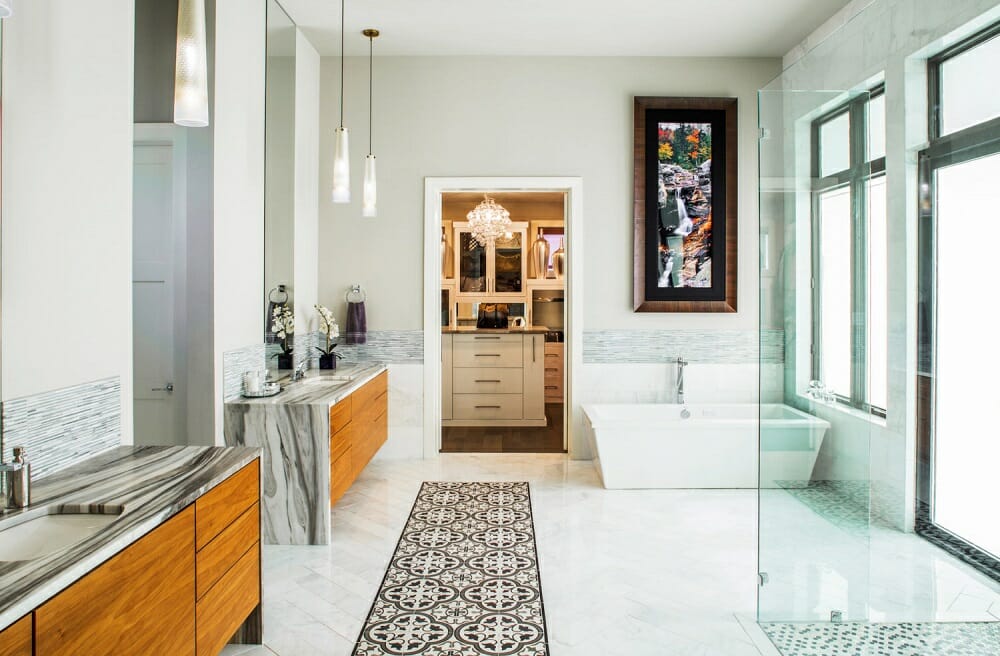 WHAT WE LOVE: That every element in Amanda's designs has a pleasing sculptural appearance by itself.
When you're ready to work with an Austin interior designer near you, deciding on the ultimate candidate can be difficult. If you want more than a list to aid you, schedule a Free Interior Design Consultation with our interior design experts for help finding the design solution that suits you!

[top image: Gingerwood]