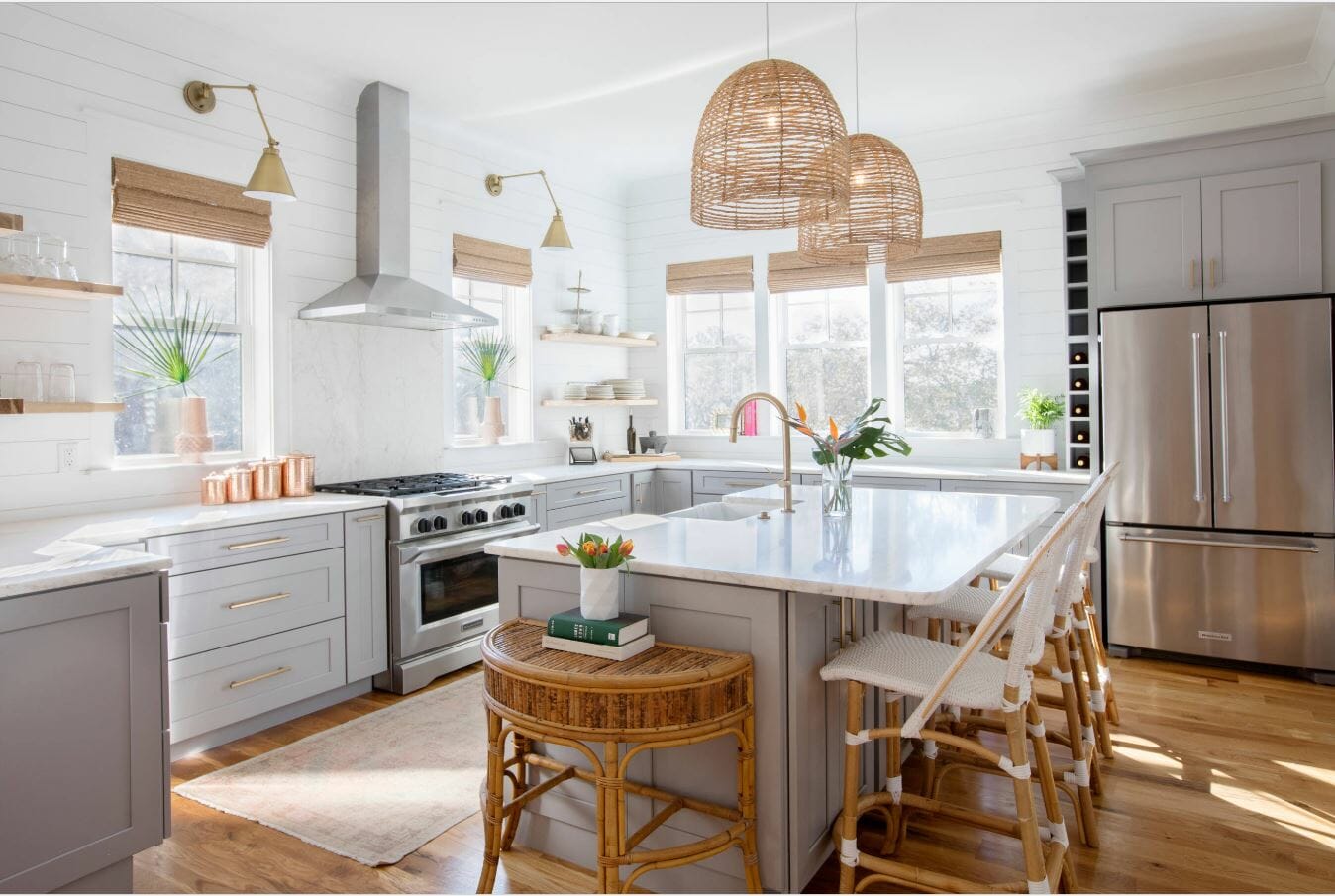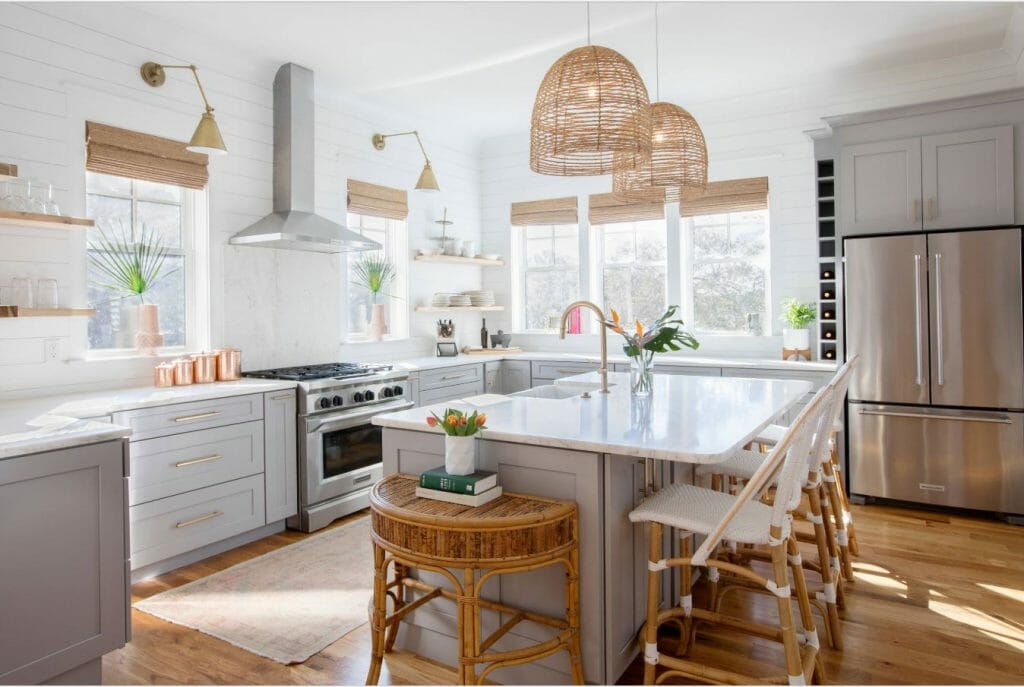 Spring itself may be questioning its existence this year, but we are beyond ready to revel in the beauty that it brings. Some may be experiencing summer already since winter was extended for a while. If so, you can skip straight ahead to some timeless Summer Interior Design Trends. If you want to take advantage of the spring season, though, these tips are for you.
After spring cleaning is done, a change in your home decor feels like the obvious next step. Revive each room by adding bright and blooming elements to help make your home feel ready for the spring season. Some trends will also be around for a while, so why not incorporate them into your summer decor, too? These 5 spring interior design trends are sure to make your home feel blissful and renewed. It's time to let the sunshine in!
1. Floral Prints
Floral is always on trend for spring, but what form is it taking this year? Bold floral interior design trends are a designer favorite. The combination of vivid colors and sharp imagery make a classic look feel fresh and fun compared to older floral prints. Watercolor florals are also at the top of designers' lists this year. The bright pastels and the fluidity of the colors as the melt into each other make floral prints look like they're dancing. Florals this spring are all about boldly standing out.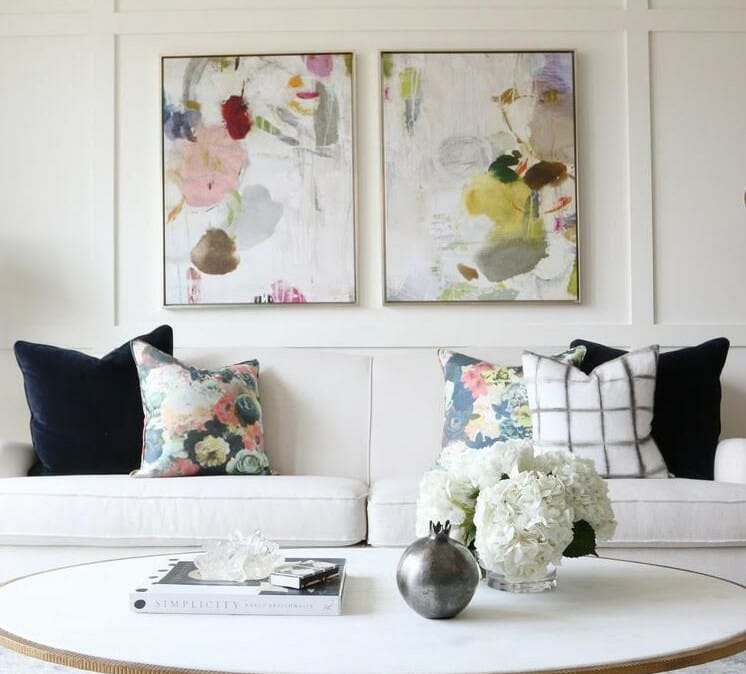 2. Textured Accents
From baskets, to vases, to throws, bringing texture into your home creates a new dimension in your decor. Textiles with patterned bumps, grooves, and tassels immediately prove to you their warmth and comfort, simply by looking at them. Vases and plant pots made with textures and patterns make plants stand out instead of blending into the background.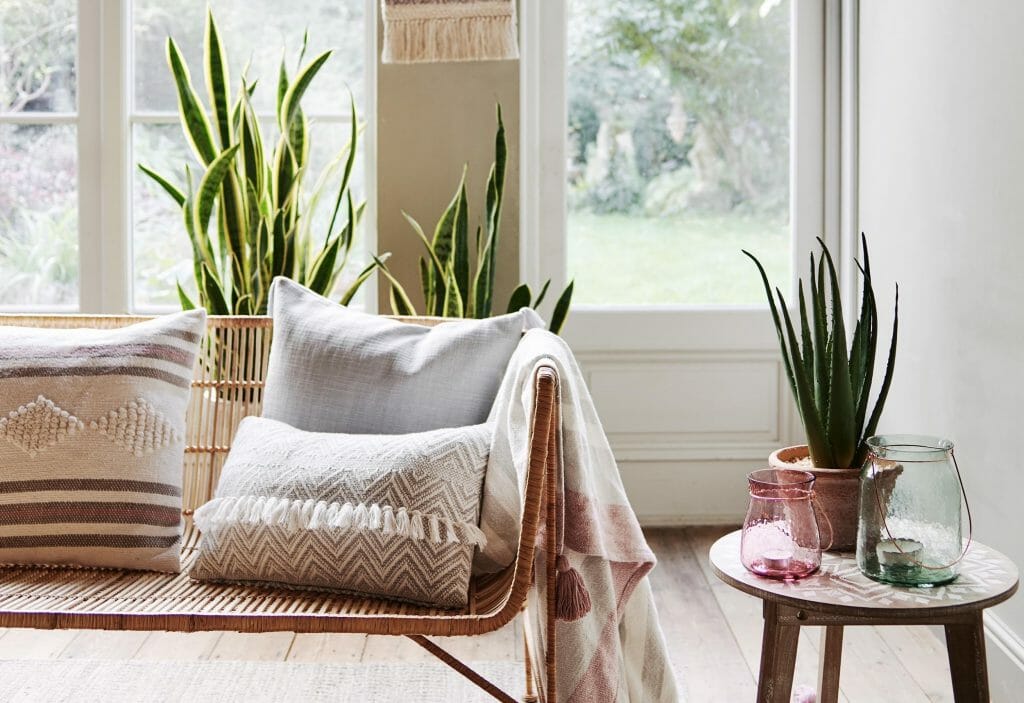 3. Vivid Colors
Deep, rich indigos and blues. Bright pinks that look like candy. Striking contrasts of black and white. Adding an element of bold, vivid color is definitely on trend right now. If changing your wall color is out of the question, try making a lively statement with your furniture and accent pieces.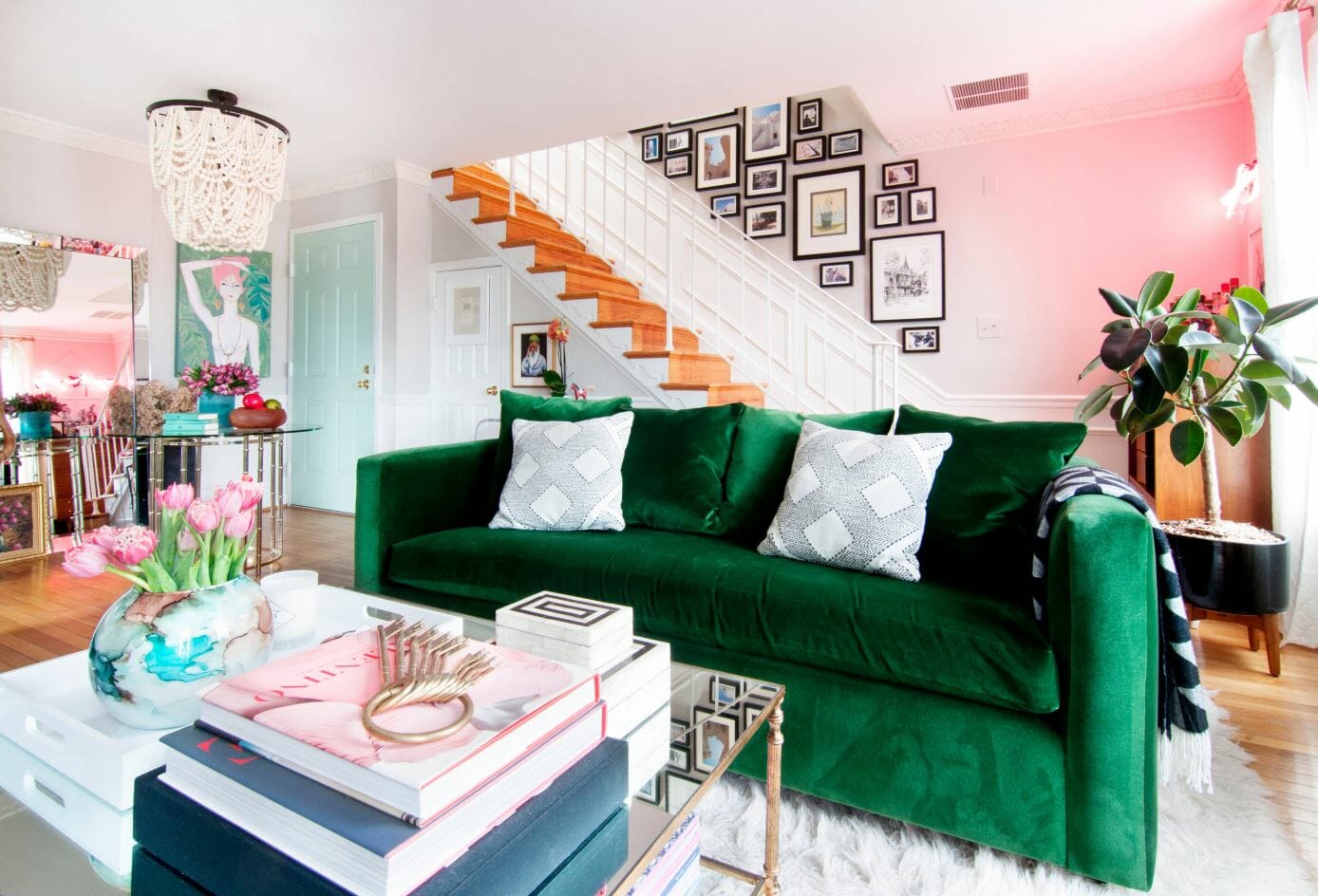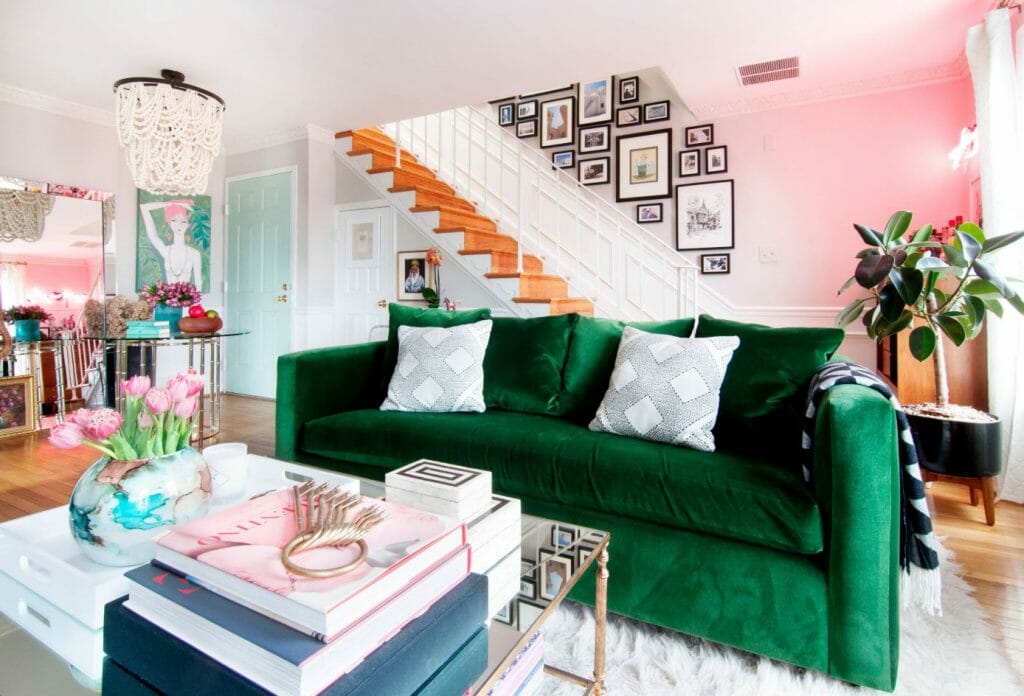 Eye-catching throws and pillows are interior design trends that never go out of style. You could change your throws and pillows every few weeks and it would make your entire home feel newly decorated.
4. Indoor Plants
Nothing says "spring," "fresh," and "new life" better than actual elements from the great outdoors. Plants are said to help purify the air in your home. Just seeing them can cheer you up! You don't have to place a huge tree in your home to take part in the natural accents trend, though.
Start small with houseplants that are easy to care for, then work your way up. Air plants in hanging planters or decorative wall accents are very easy to care for. But if keeping plants thriving is not your thing, a few faux plants that are realistic can do the trick, too.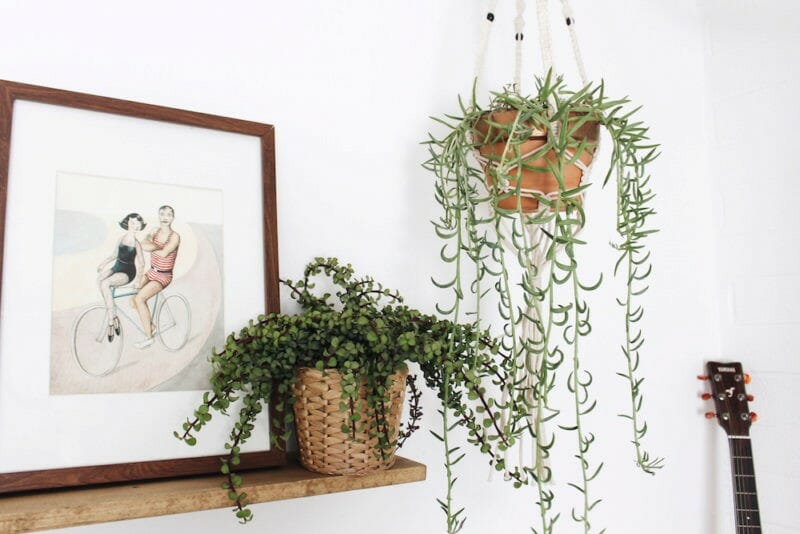 How you pot your plants is another way to be trendy this spring. Plain pots and vases add less flair. Pair the natural plants and textured accents trends together by placing a new leafy plant in a textured vase. Hanging plants are also back in style. Woven basket and macramé plant hangers to get lush plants help create really inspiring spaces within your home.
5. Natural Accents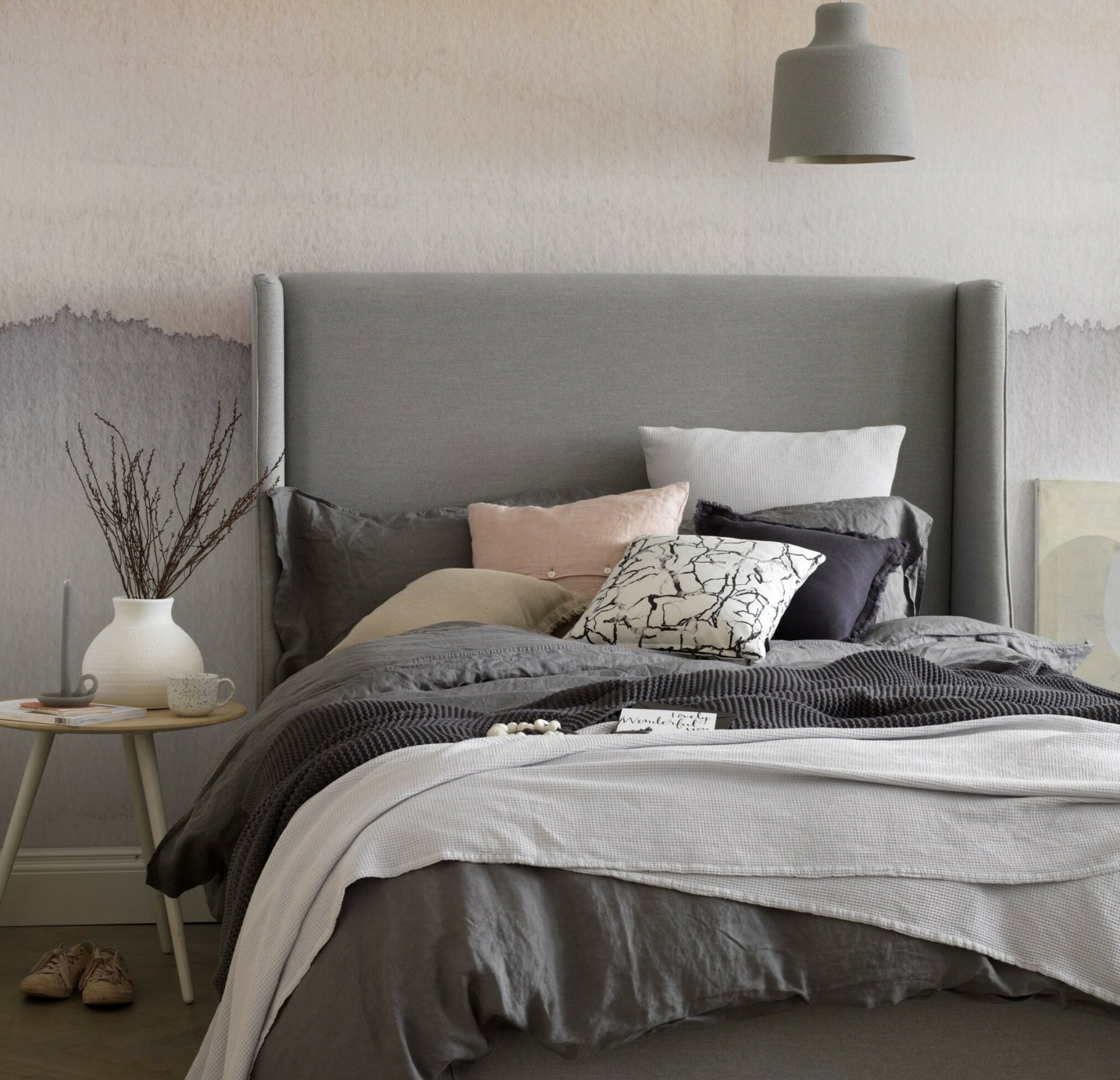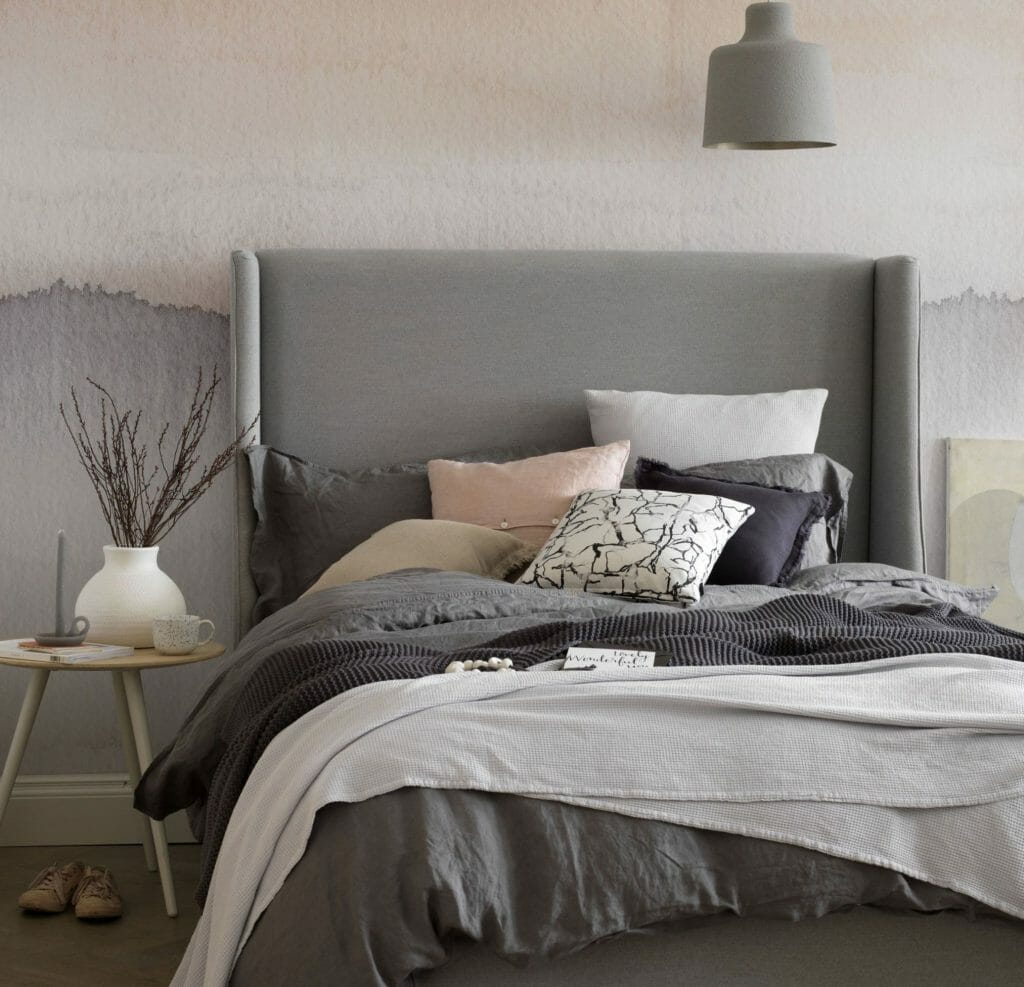 Another way to incorporate natural accents is with wood, wicker, rattan, and stone. It may sound like we accidentally confused 2018 with 1978, but these elements have recently worked their way back into the hearts of home decor lovers.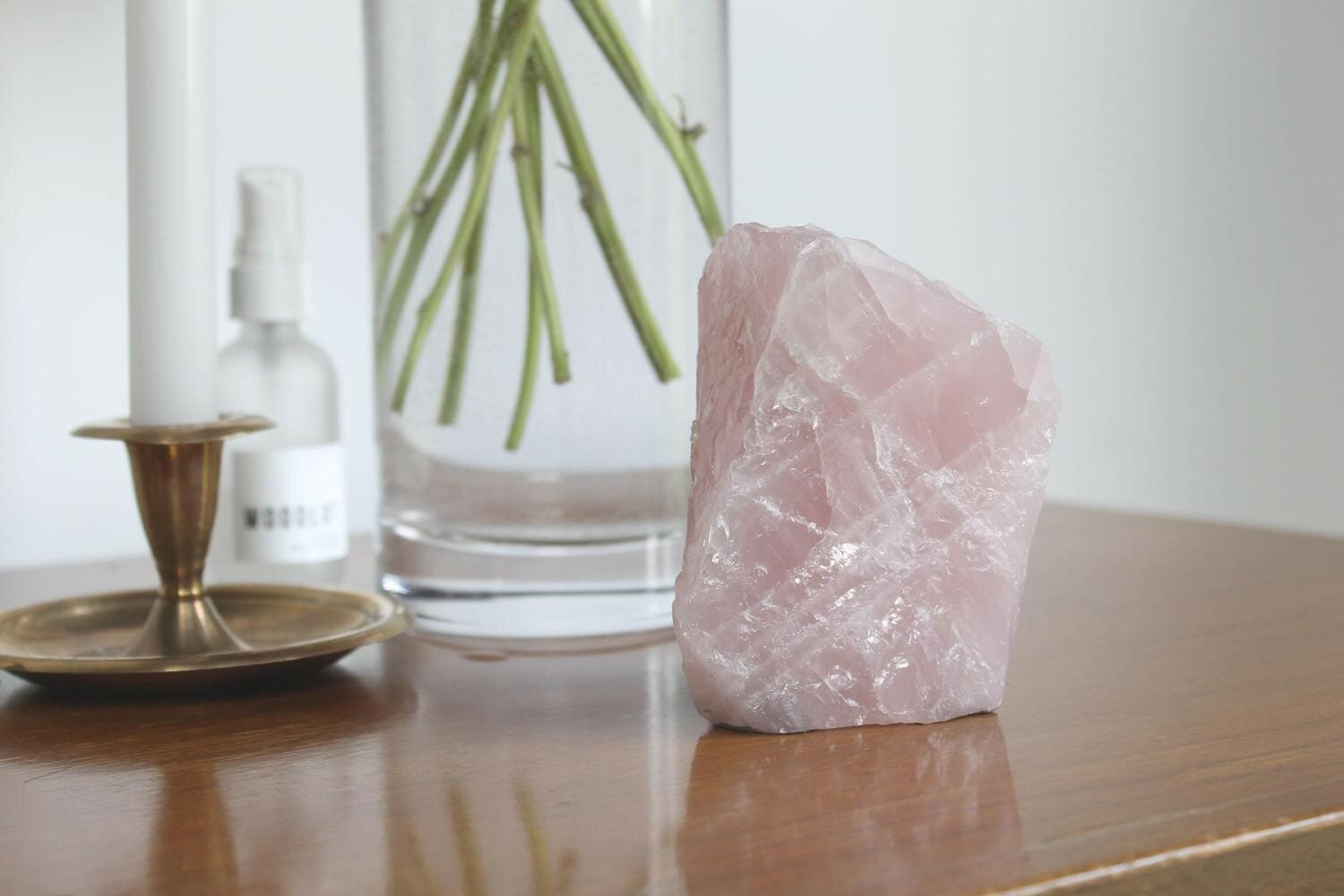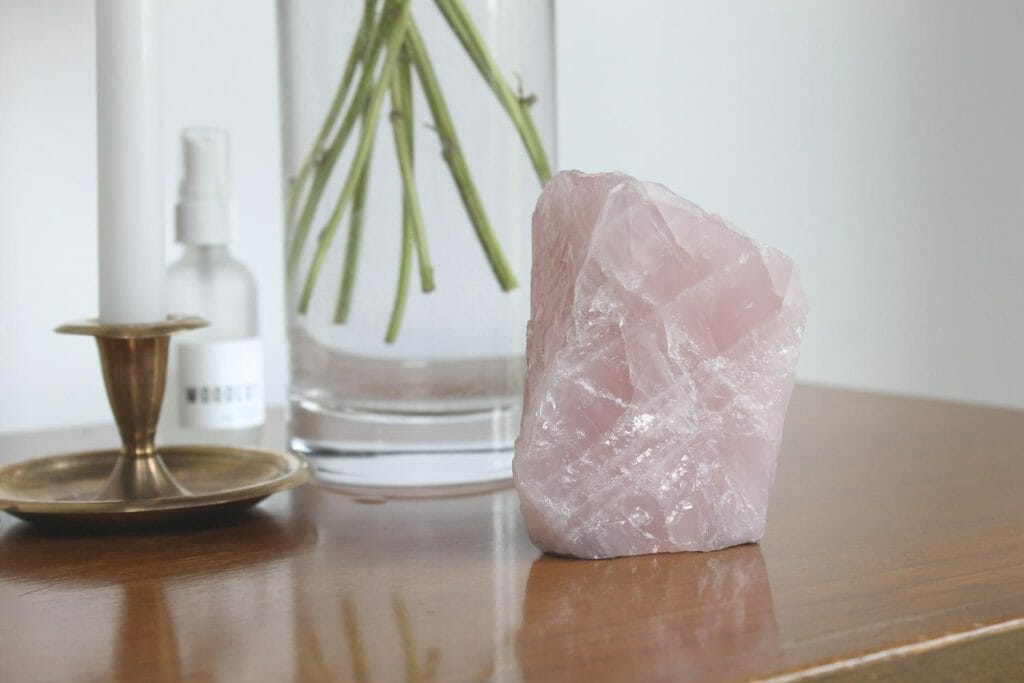 A gallery wall display of wicker baskets, geode stones, natural wood table centerpieces, woven and macramé wall hangings, agate stone coasters, Himalayan salt decor. These solid natural elements don't require the same type of attention as plants, but they still give a similar calming and pleasant feeling of being surrounded by nature.
Successfully Using These Trends Together
Our designer, Sara, takes textures and creates marvelous home decor combinations with them. She seamlessly uses texture, bold colors, and natural materials, to make designs that are perfect for this year's spring trend.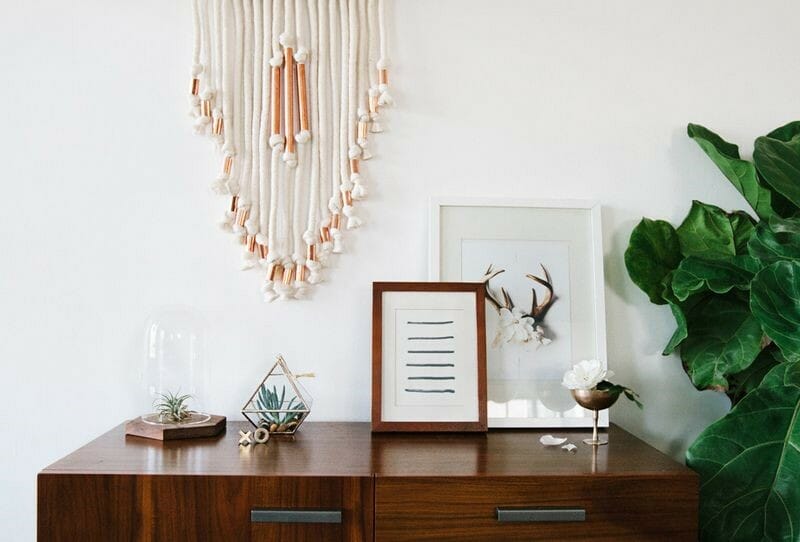 This DIY Macrame Wall Hanging by A Beautiful Mess placed near air plants and a tree effortlessly showcases the indoor plant and natural accents trends. The wood tone cabinet also brings in a natural look. The bold white walls let the accessories stand out and truly shine.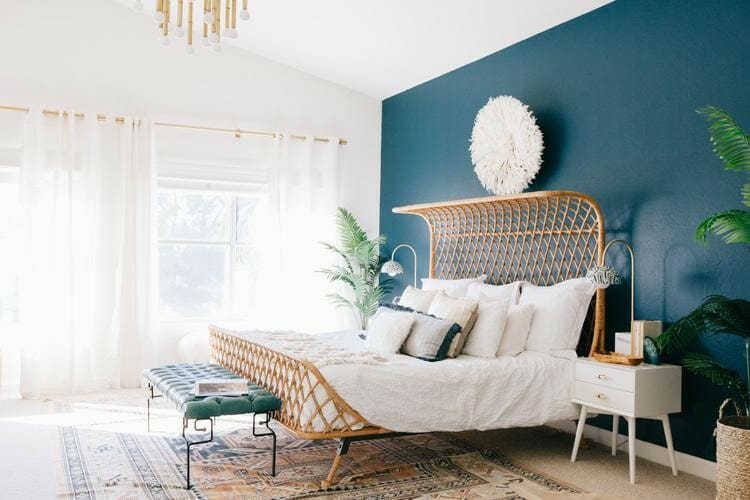 This room from Ave Styles has been wildly popular and shared on social media countless times. It combines natural material decor, bold colors, indoor plants, and textured accents all so flawlessly and very pleasantly. It is a room that anyone could love.
Will spring ever actually happen this year? No one really knows. But something that can't be denied is the invigorating feeling these 2018 spring trends give us. Mixing and matching the top trends this spring can create some magical designs. To make the spring 2018 trends a reality in your home, schedule your free interior design consultation with a Decorilla designer today.
Written by Decorilla interior designer,  Addie F.