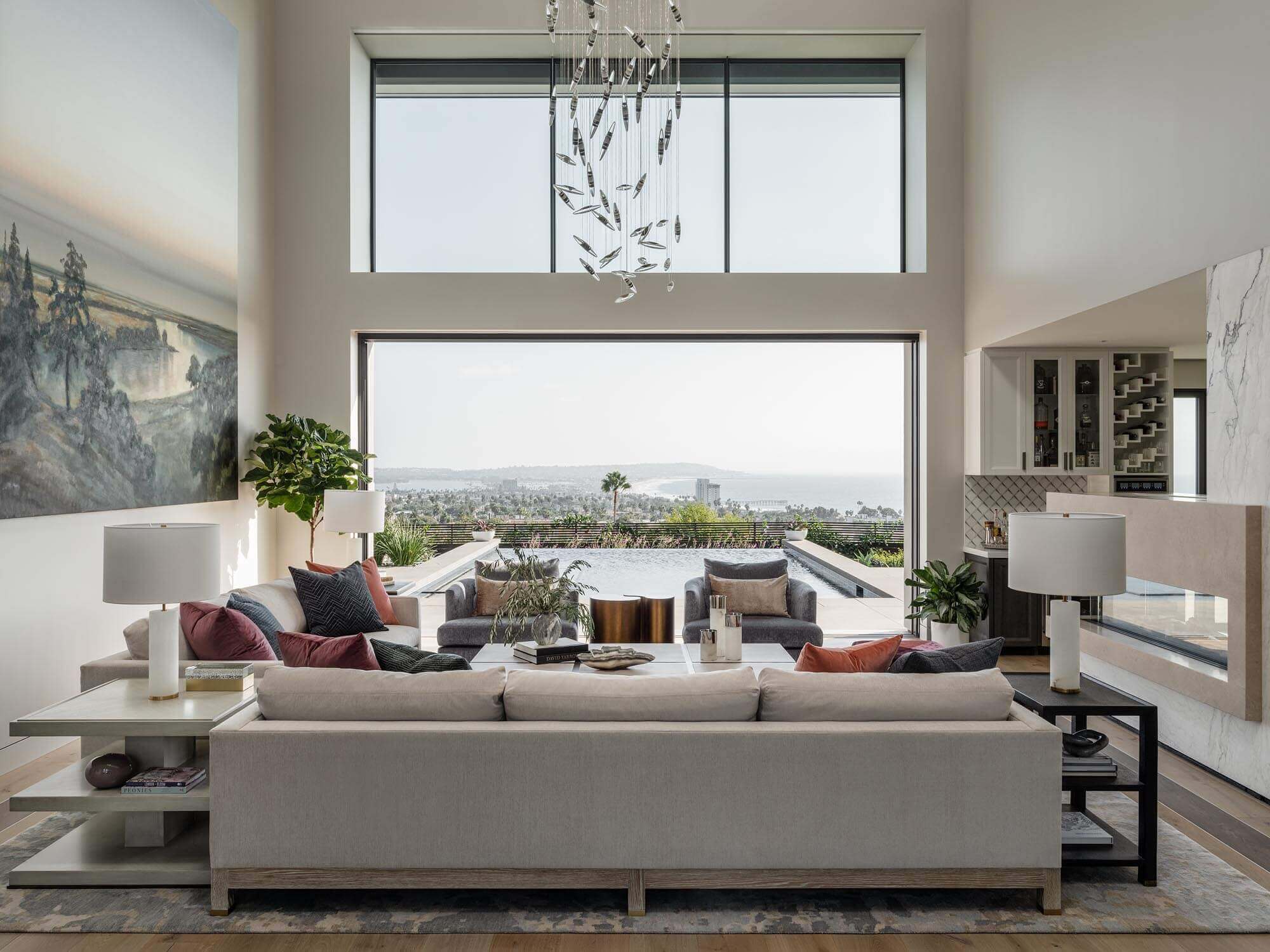 Carefree days, busy nights and interior eye candy make San Diego a special place. With its deep harbor anchoring the town to the ocean, this vibrant landscape can inspire greatness and sublime creativity, and it's especially true with interior designers in San Diego, California. Influenced by the ever-present seascape, these homes have in their blueprint. Decorilla is always looking to work with new design talent. It just so happens that San Diego's cup is overflowing. Here are the top 10 San Diego Interior Designers and Decorators to watch!
Interior Designers San Diego
Creatives of San Diego draw inspiration from the unique history and diverse culture surrounding them at every step. In return, they are famous for creating beautiful, one-of-a-kind spaces that stand out in the crowd. And with its ever-growing roster of young talent, the interior design scene of San Diego shows no signs of slowing down anytime soon.
Need help finding the best approach to design your space? Schedule a Free Interior Design Consultation from one of Decorilla's interior designers near you today. 
Best San Diego Interior Designers
From historic Spanish Colonial Revival homes to ultra-modern apartments overlooking the Pacific Ocean, there is no shortage of inspiring spaces to be found in San Diego. The city's laid-back vibe and year-round sunshine have long been a draw for Hollywood celebrities and other A-listers, often looking for a retreat from the hustle and bustle of Los Angeles. As a result, many designers in the area have developed a reputation for creating sophisticated yet relaxed interiors that reflect the city's easygoing lifestyle. 
Tracy Lynn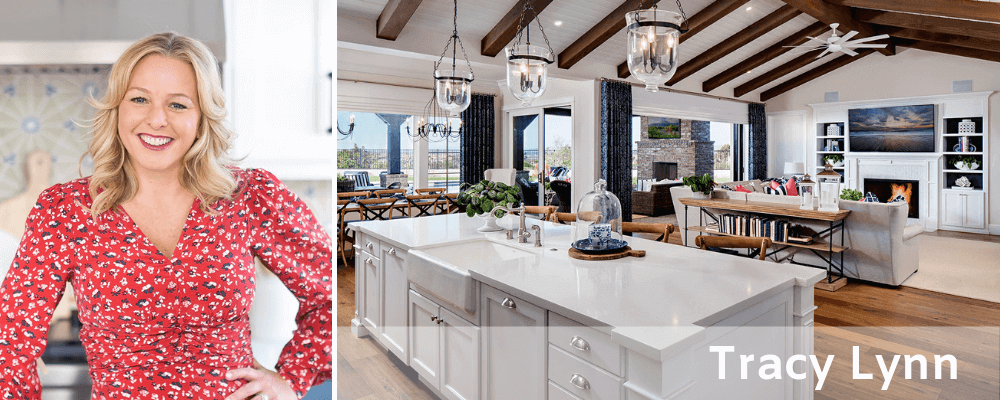 As one of the leading interior design firms in San Diego, Tracy Lynn Studio combines creativity, collaboration, and unparalleled service to create homes inspired by the client for the client. Listening to clients' needs enables the team to produce beautifully transitional homes embossed with contemporary luxury. Tracy Lynn's holistic approach to design sets out to tend to even the smallest details, making each client's interior dream a reality.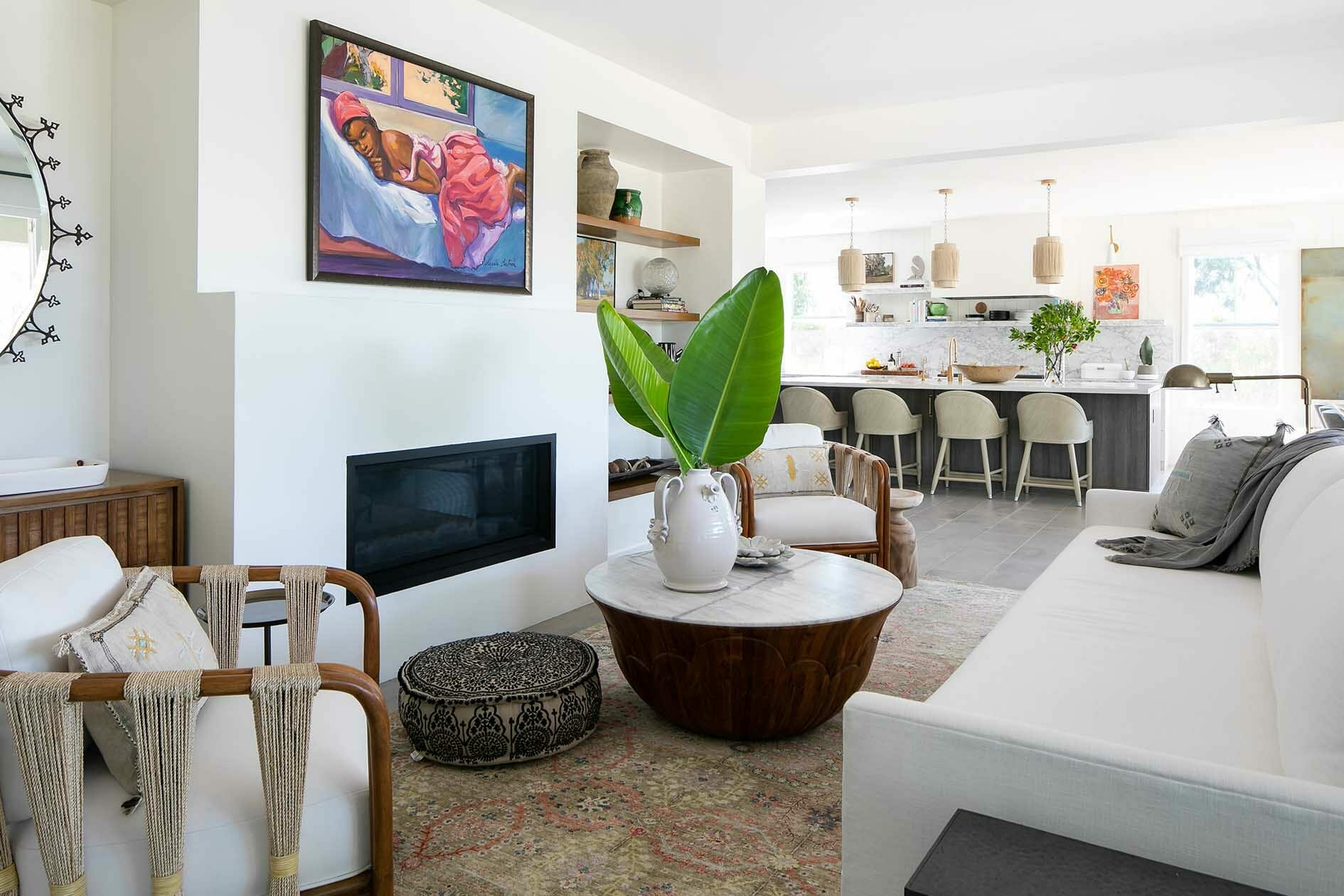 WHAT WE LOVE: Tracy's ability to merge exterior and interior spaces into cohesive and delightful functional compositions.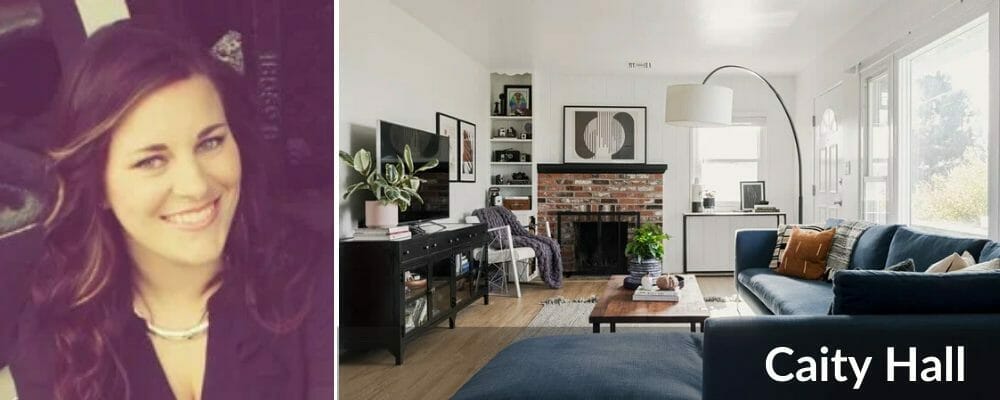 Her passion for color, texture, scale, and unique pieces, logically traced Caity Hall's path to interior design. She has studied art and architecture as well as interior design, learning to seamlessly blend diverse influences and genres into new, genuine combinations. Consequently, her innovative designs burst with dynamics, elegant and bold at the same time. Caity's projects emphasize both functionality and environmental consciousness in every single aspect.
With the idea that interior design should be fun, imaginative, engaging, and fulfilling, Caity builds every project around her client's unique personality. Clean and modern spaces that come as a result are not only enduring but meaningful too. With added warmth and bold accents, she changes her clients' perspective on their spaces, showing them how different they can look and feel.
WHAT WE LOVE: Design that respects clients' sense of aesthetics while applying fresh approaches and practical ideas at unbeatable affordable prices.
Jennifer Verruto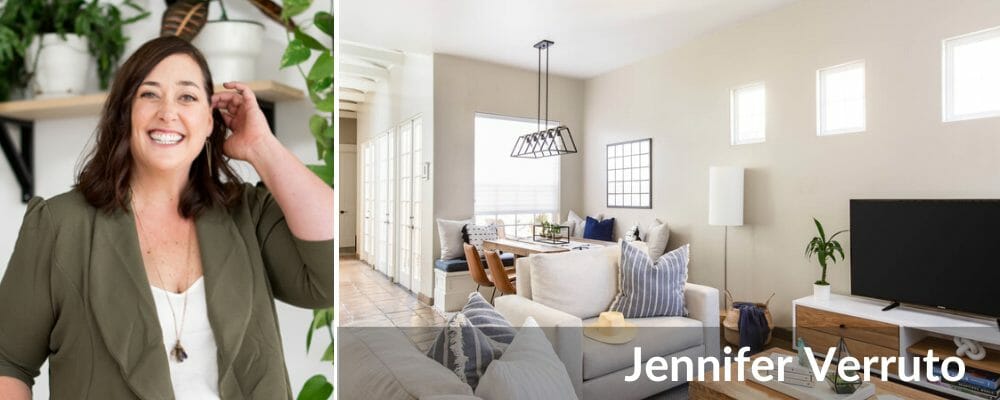 According to Blythe Interiors, one of the renowned interior design companies in San Diego, "good design should be accessible to all." It's no wonder, therefore, that their realistic approach brings homes to life while keeping costs low. Jennifer Verruto elevates that idea with a keen eye for color and a desire to create truly inspiring homes. This team's customizable service includes a two-hour interior design consultation. After that, the client can either implement the practical knowledge gained or hire an interior designer in San Diego to get professional help.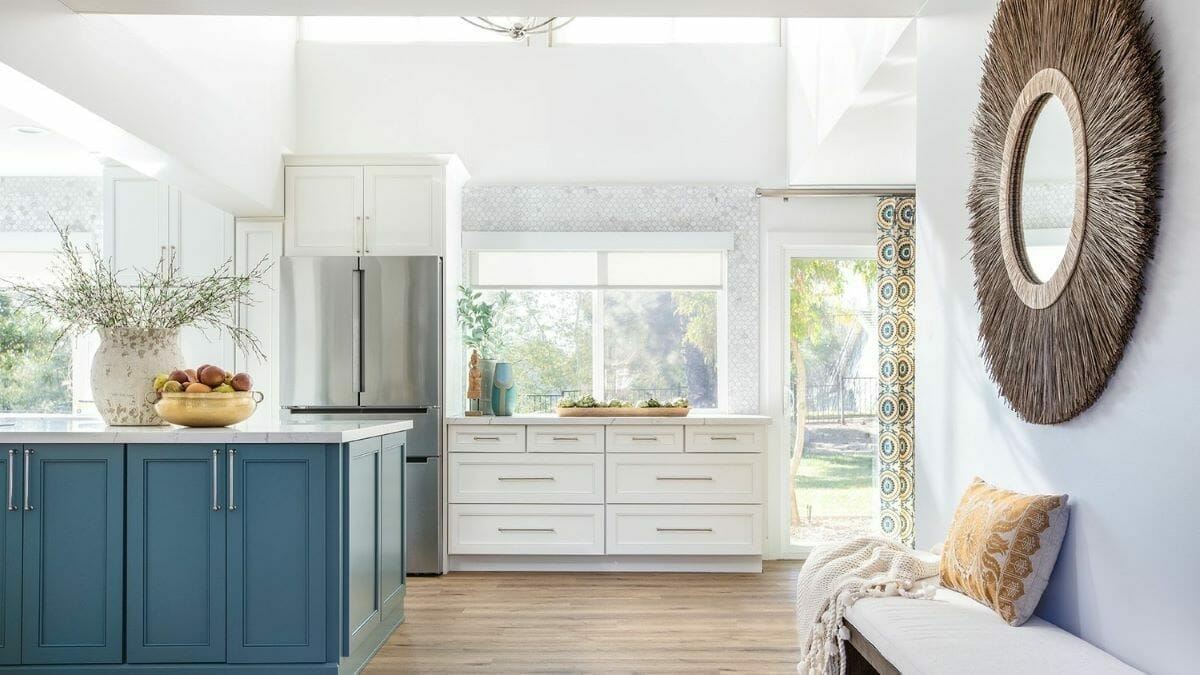 WHAT WE LOVE: Delightful interiors boasting a variety of styles, from mid-century modern and eclectic to contemporary and transitional.

Danielle Perkins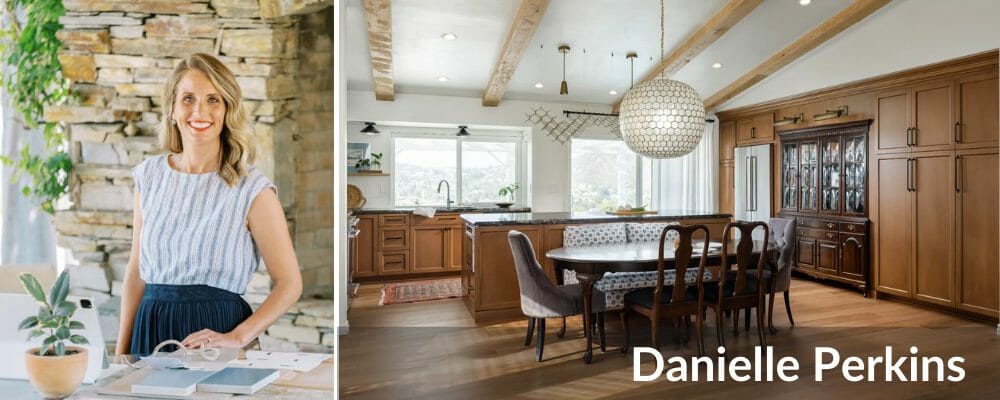 Danielle Perkins is one of the San Diego interior designers with a degree in design and over one decade of experience. Well known for her innovative visions blending practical, down-to-earth layouts with exciting vibes, she adapts living spaces to suit daily habits. With feasible solutions and attractive ideas, Danielle brings new energy to remodeling and decorating processes. At the same time, her arrangements make the clients feel special in their new homes.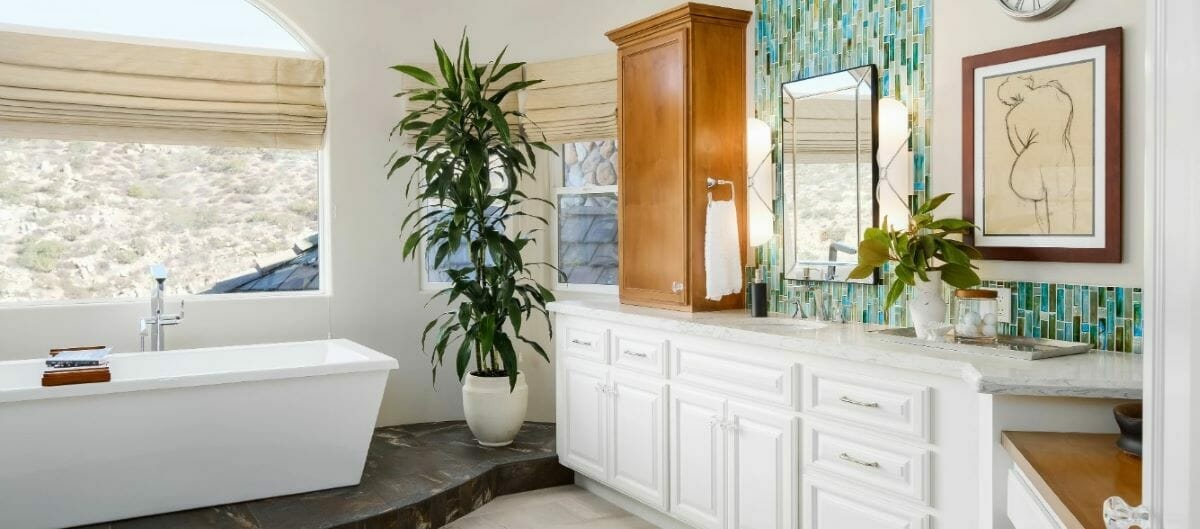 WHAT WE LOVE: Timeless designs with bold but non-imposing colorful accents.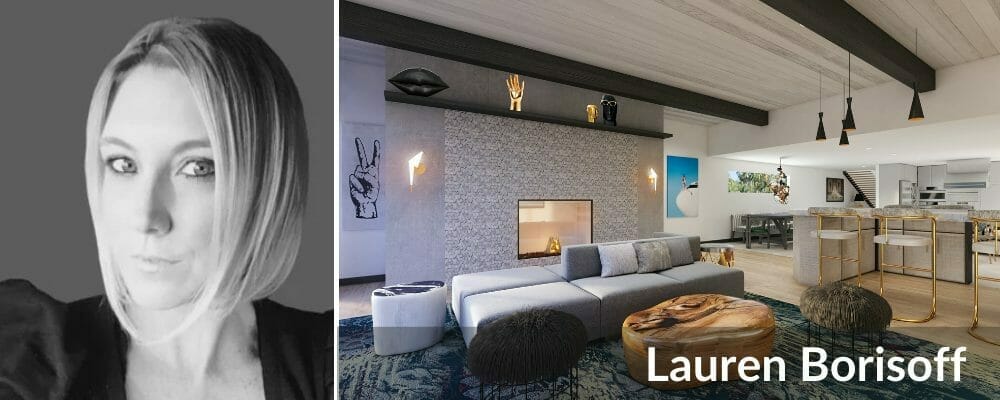 Before taking her place among interior designers in San Diego, CA, Lauren Borisoff worked as a furniture and lighting designer. She started her career engaging with luxury brands and creative directors on various interior design and branding projects. That was one of the turning points that made her fall in love with classic pieces and antique aesthetics. In addition, all the great influences from her past still affect Lauren's inspiration, making her one of the most interesting interior designers near you.
Lauren believes design needs to be approached from three different perspectives in order to be successful. In other words, esthetic, experiential, and functional standpoints are equally important in her design vision. Her passion for her work is therefore notable in every layer and detail of her designs, from start to finish. For Lauren, design isn't just about creating a beautiful space; it's about getting to know the clients and making them happy. 
WHAT WE LOVE: Eclectic design approach blending different influences, from Ralph Lauren's classics to Phillipe Starck's avant-garde style. Better yet, she offers her services in affordable flat rate packages!
Jessica Tompane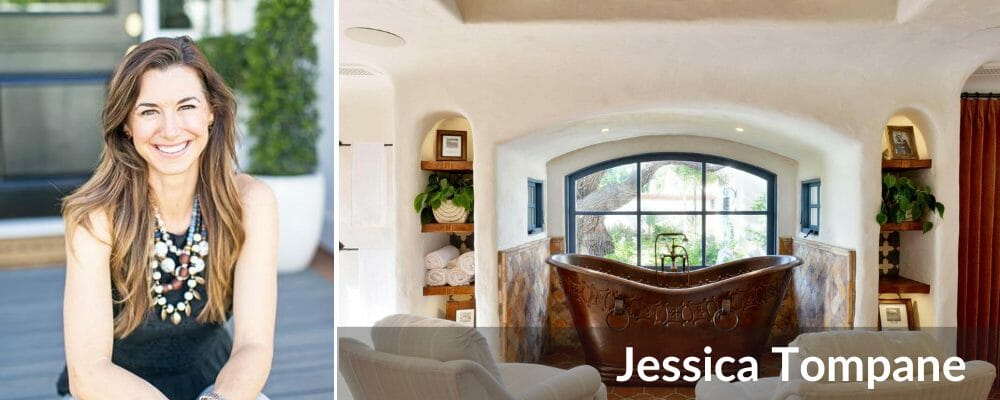 Originally layered textures, colors, patterns, and blended styles set J Hill Interiors apart from other San Diego interior decorators. Their eclectic, vibrant portfolio is full of life, featuring attractive spaces ready to be lived in. The creative team, led by Jessica Hill Tompane, dreams with their clients in order to come up with authentic solutions. In return, their work has been featured in various local magazines, as well as on NBC San Diego.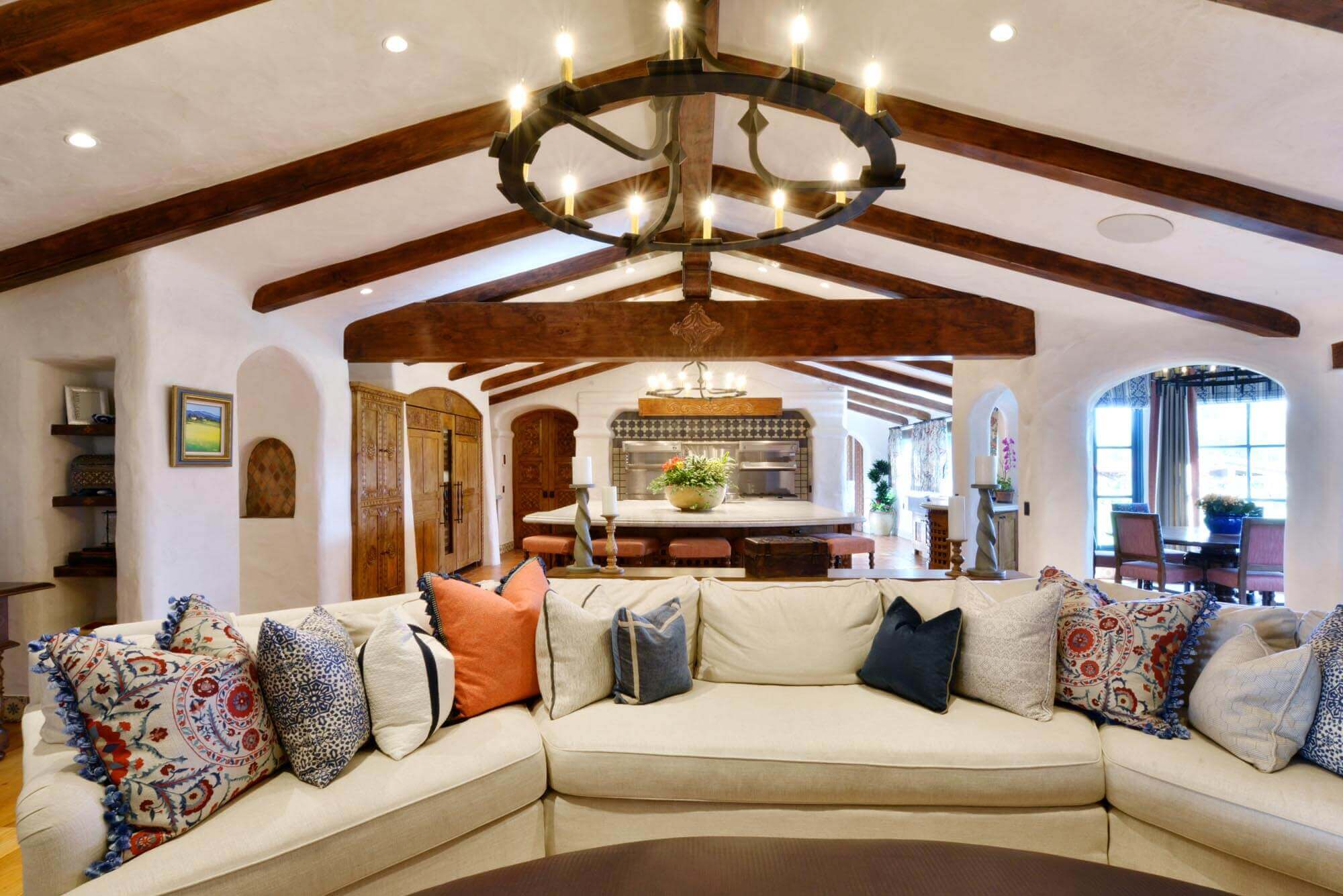 WHAT WE LOVE: Down-to-earth team that devotes time and talents not only to creative causes but also to support those most vulnerable in their community.
Keri Mitchell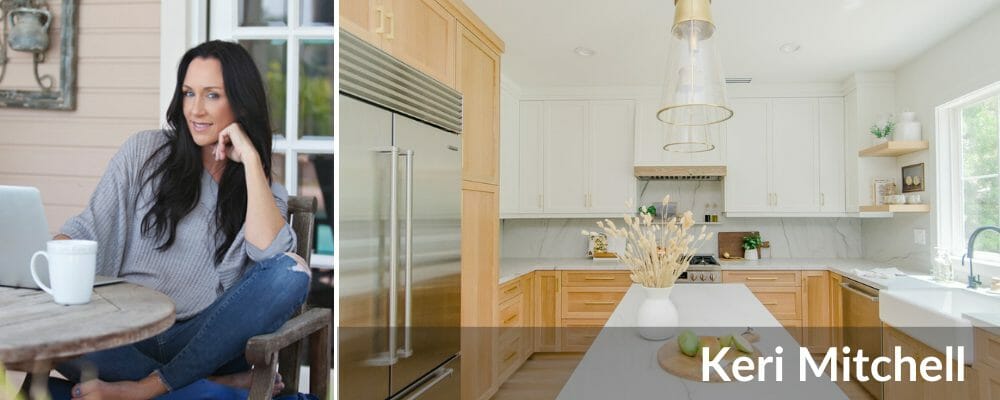 Keri Mitchell is one of the well-known Houzz interior designers in San Diego. She is also the owner and creative force behind Keri Michelle Interiors, a boutique interior design firm in San Diego, California. Focused mainly on residential design, she enjoys the process that gives her the opportunity to learn new things every day. Her design vision is rooted in attention to detail, creativity, passion, determination, and collaboration. At the same time, her goal is to create a cohesive space that not only fulfills her client's desires but also tells their unique story.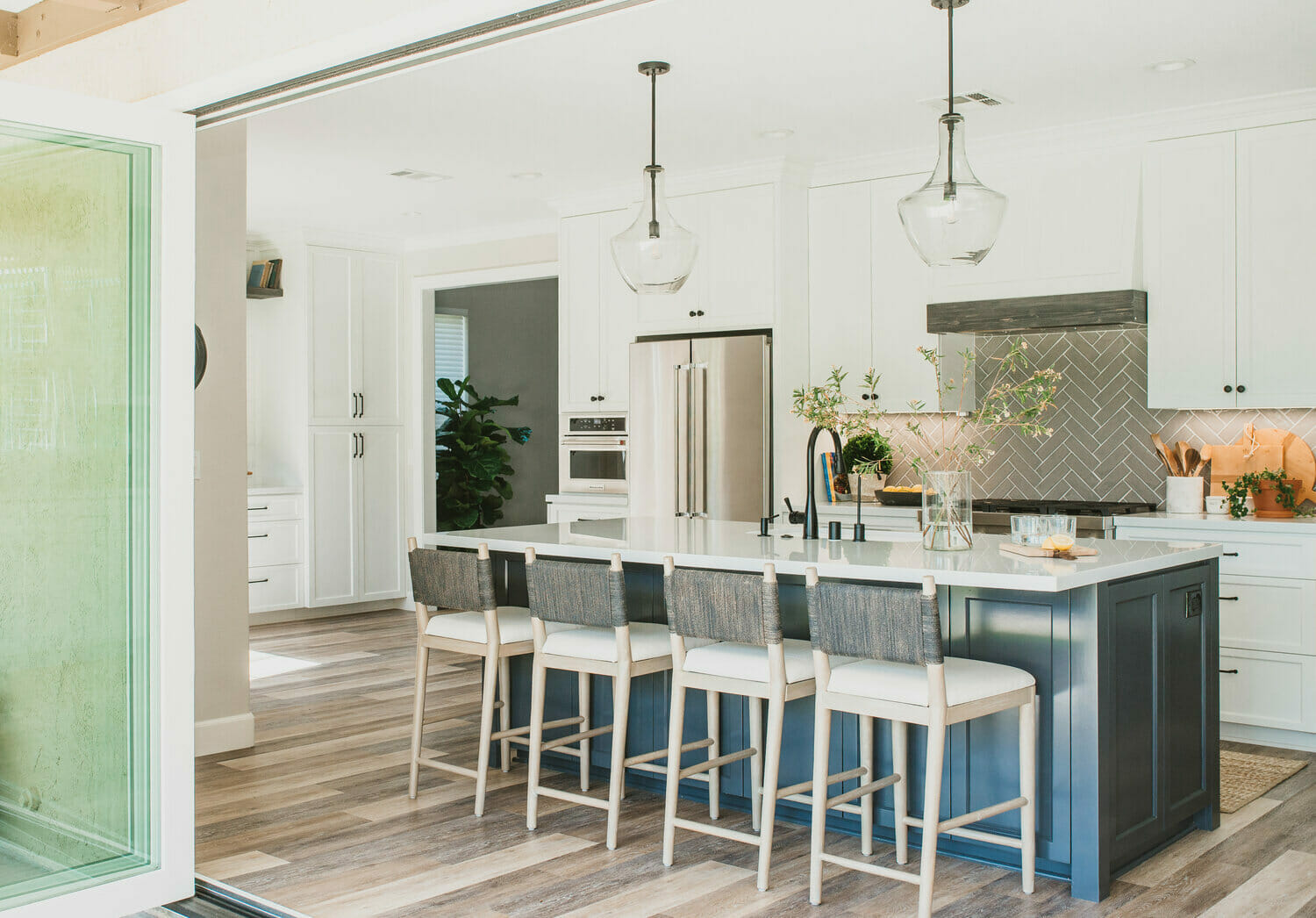 WHAT WE LOVE: A step-by-step process tailored to provide the best solution to each client's desires.
Michelle Meyers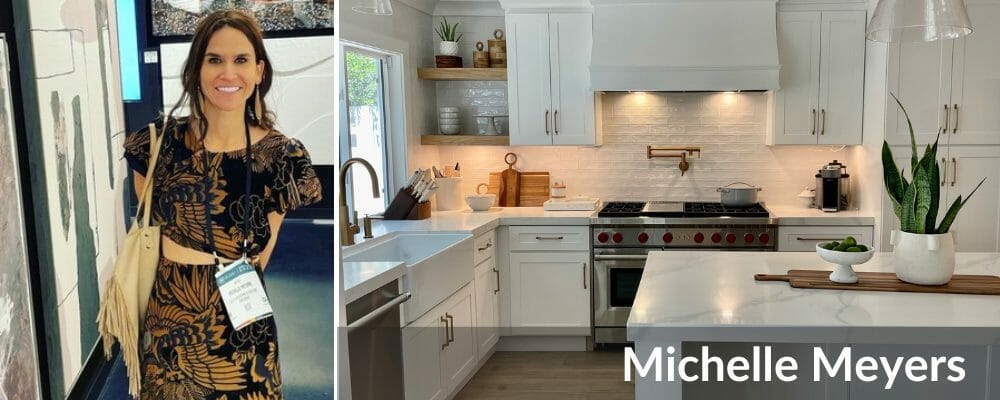 Michelle Meyers offers interior design help in San Diego as a certified designer and owner of Joli G Interiors & Designs. All her life, she has been in love with decorating, reinventing, creating, repurposing, and shopping. Those perks, blended with her passion for creating exciting living spaces, led to a thriving career and prosperous business. Whether it is a single room or an entire house, Michelle is fully focused on creating functional spaces for her clients. For that reason, her beautiful and thoughtful compositions often exceed their expectations.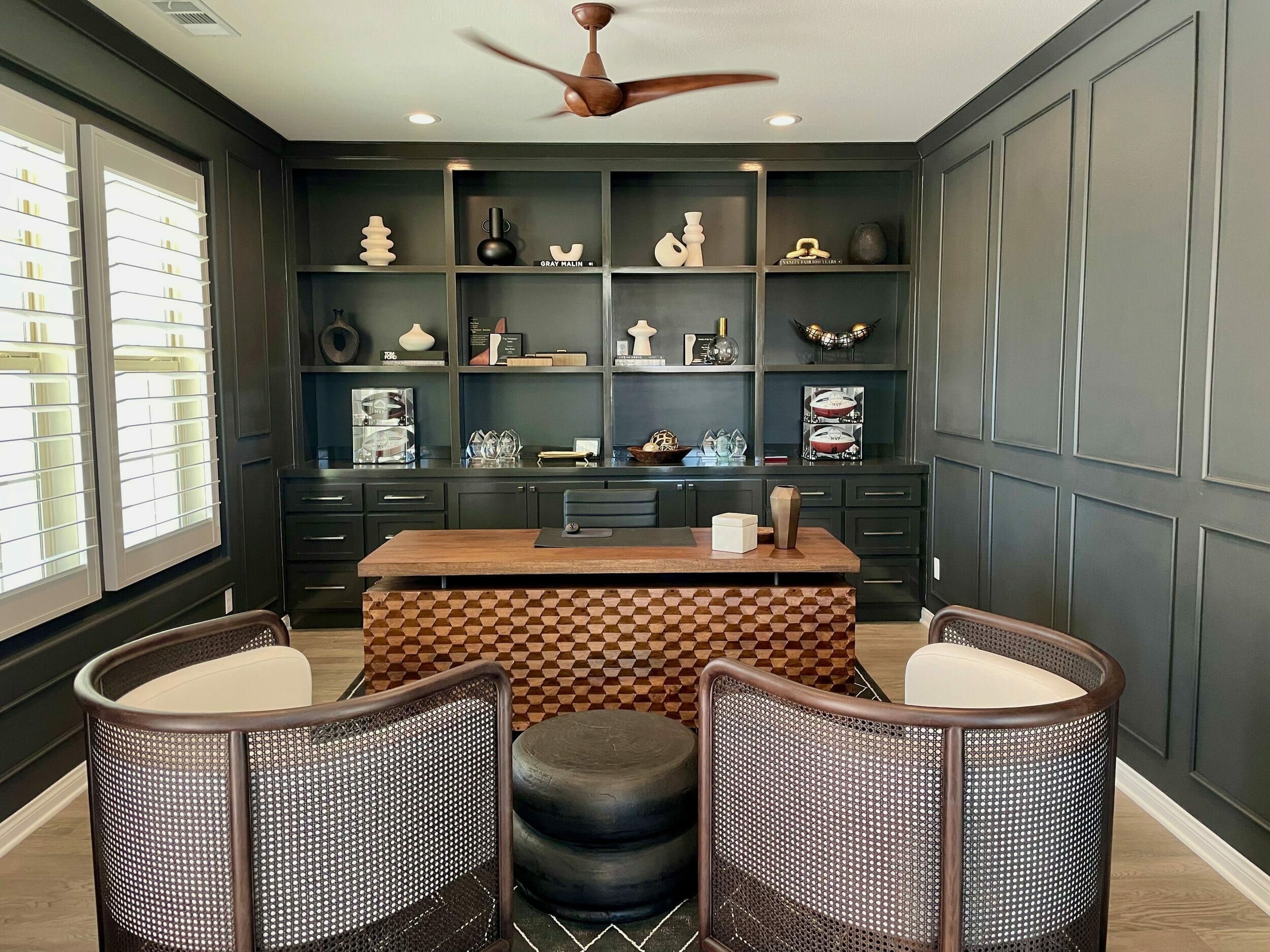 WHAT WE LOVE: Clean and functional spaces reflecting the style and need of each individual client.  
Jaki Yermian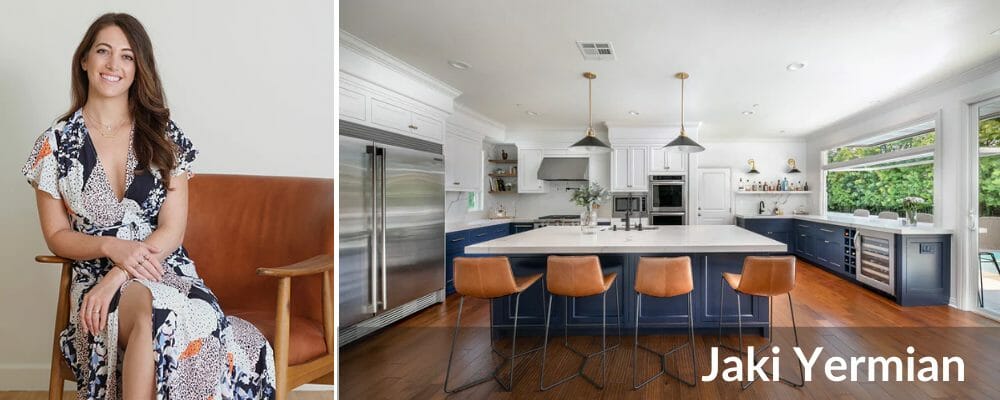 The list of Houzz interior designers in San Diego also features Jaki Yermian, a native and a creative force behind JY Design Interiors. Her design vision stands out for reflecting the genuine Southern California lifestyle with a genuine twist. Jaki's portfolio showcases diverse projects, from designing & furnishing beautiful homes to working on large-scale hospitality objects. Such an approach allows each client to achieve an interior that truly reflects their style.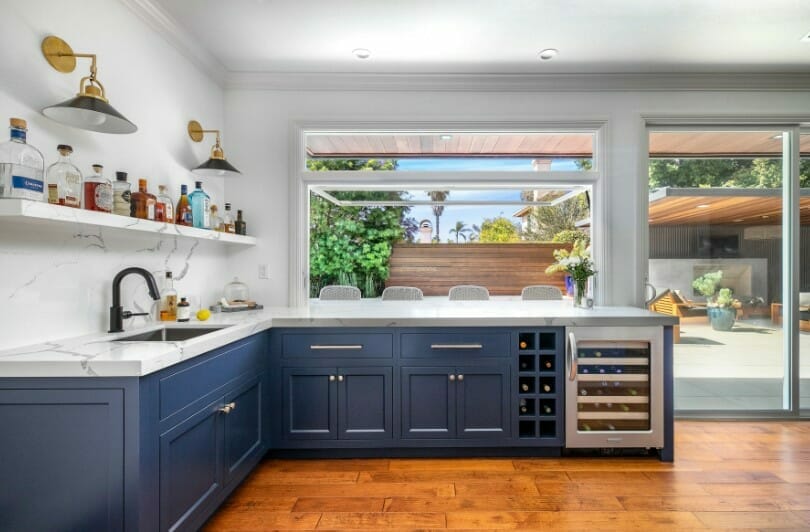 WHAT WE LOVE: Skillful fusion of traditional and modern embodied in spaces with a character. 
Susan Wintersteen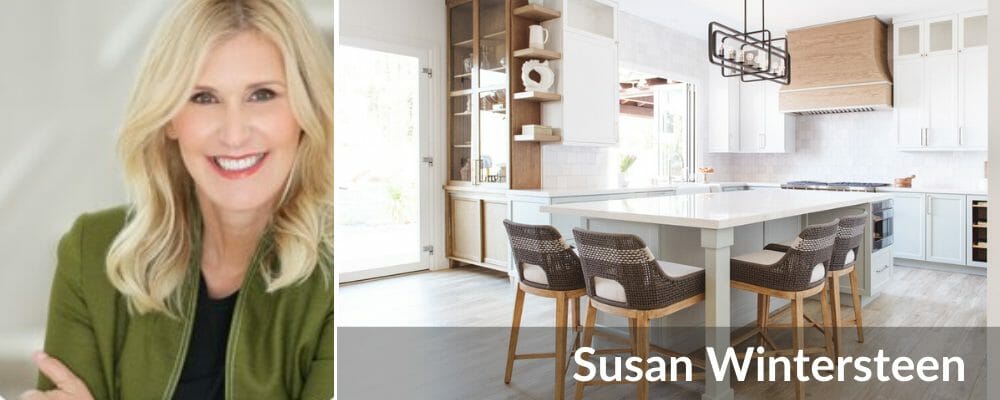 The interior design scene in San Diego is well-acquainted with the name of Susan Wintersteen. The owner of Savvy Interiors feels most at home designing, building, and giving, devoted to conveying the beauty that goes beyond textiles and tile. With each project, Susan strives to embody her client's visions and dreams into living spaces that deliver more than expected. That includes non-profit projects dedicated to those who need a bit more happiness and caring in their life.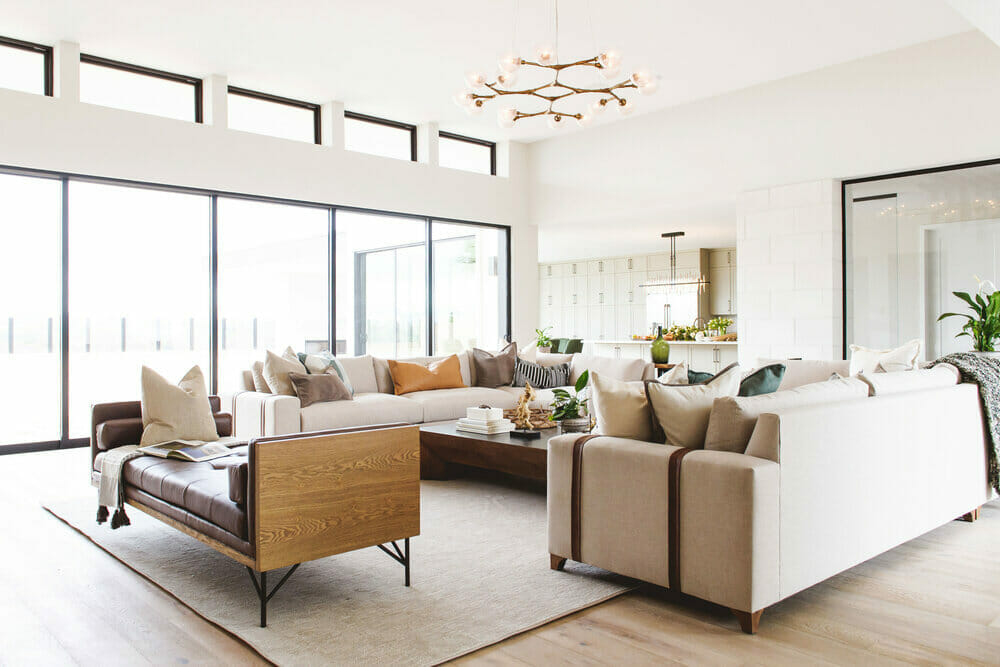 WHAT WE LOVE: Sophisticated and whimsical but also functional, award-winning designs.
Do you need help finding a San Diego interior designer near you?
Our team can help match you with perfect interior designer for your home. So, schedule a Free Interior Design Consultation to get started with the best interior designers in San Diego today!