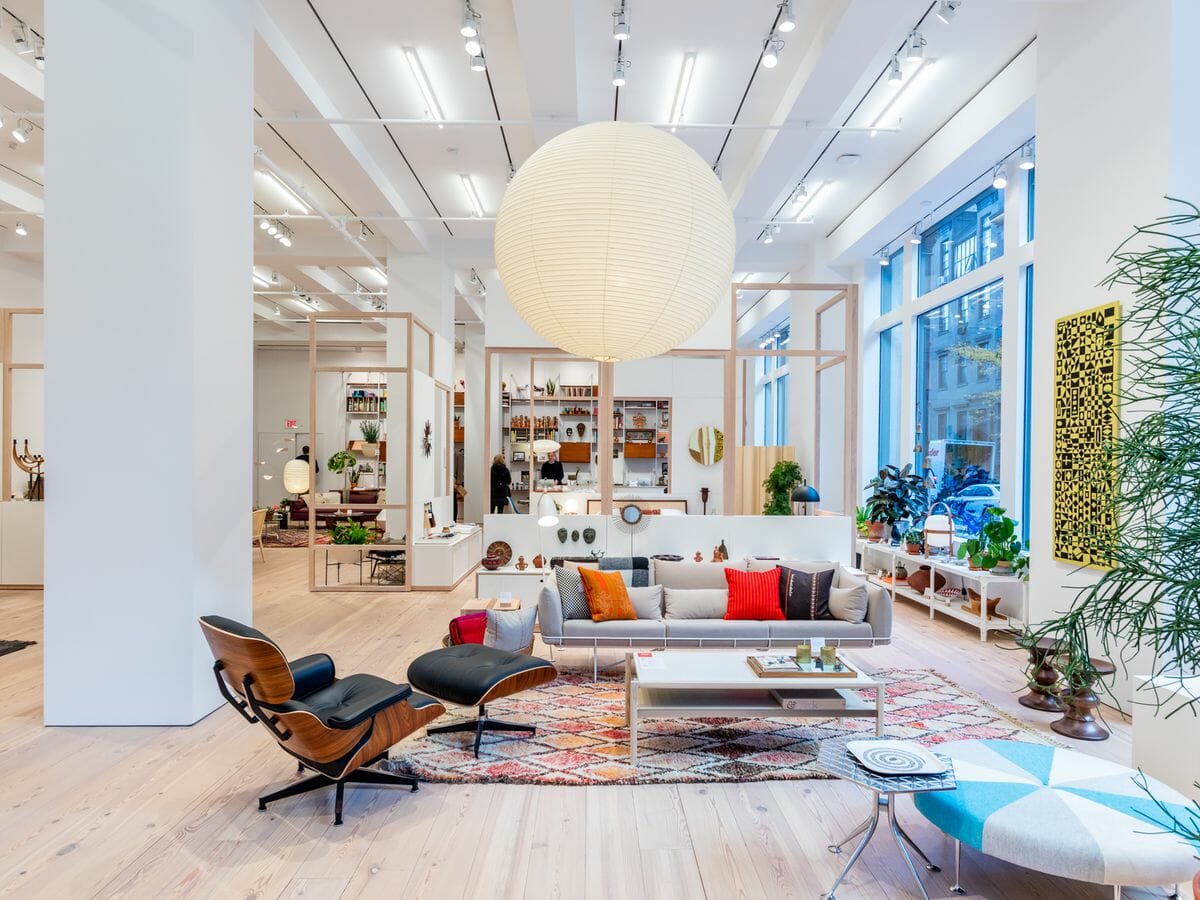 New York City is paradise to all shopaholics. Besides, NYC furniture stores can be a great source of design inspiration and décor picks. From high-end designer boutiques to quaint thrift stores, furniture stores in NYC are bound to steal your heart. And as a top-rated interior design firm in the city, we're lucky enough to source high-quality decor and furnishings from many of these retailers to bring our designs to life. So, if you are a new homeowner trying to furnish your abode or just looking to add some new décor items to your home, you are in the right place! Read on for the shops that cater to all your interior design needs. 
Tips for Shopping at the Best NYC Furniture Stores
The best furniture stores in New York City can be a little overwhelming for first-time shoppers. More so when you see fantastic options everywhere. Luckily, we've assembled guiding tips from our top NYC interior designers, that will help you make wiser purchases. 
Buying from High-End Furniture Stores NYC
Tip 1: Know What You Need
Shopping cluelessly can result in impulsive buys that can be heavy on your pocket. So, always analyze your furniture situation before heading to the stores. Understand your requirements and make sure you stick to the necessary items. 
Tip 2: Research the Stores 
Every design store has its specialties and unique selling proposition. That's why the smart way to shop from NYC furniture stores is by doing your research before visiting their outlets. Most importantly, have your list ready so you do not end up wasting your precious time.
Tip 3: Consult an Interior Designer
If designing your space feels exhausting, it is always better to consult a professional NYC interior designer to help with the process of buying. Keep in mind, many interior designers get discounts with retailers and some even share the savings with their clients!
Tip 4: Measure Your Space 
Having sound knowledge about your home's dimensions can help you make quick decisions at the store. Always take measurements of your space or have the layouts ready to certainly avoid any blunder-buys. 
Tip 5: Set a Budget 
Shopping without a budget from NYC furniture stores might feel like shooting in the dark. Having a clear budget will not only lead you to the right stores, but it will also help in making the most out of your money. Therefore, budget your buys beforehand to enjoy your furniture shopping.
Interested in exclusive discounts at your favorite NYC furniture stores? Schedule a Free Interior Design Consultation to learn how you can access additional savings!
Shopping for Vintage Furniture in New York City
If you love everything old and vintage, NYC interiors and trendy shops will make you feel at home. The streets of New York are filled with gems waiting to be discovered. Whether you are looking for inspiration or timeless art, the quaint furniture stores in NYC are filled with marvelous pieces. So, keep an eye out for these antique shops – you never know when you'll stumble on rustic charm straight from the movies. 
Finding More Affordable Furniture Stores in NYC
An insider's secret to many interior designs is balancing high end pieces with more affordable items. When you think about where to find furniture and decor that's easier on your pocketbook, NYC probably doesn't cross your mind. Fortunately for those in the Big Apple, furniture stores in NYC range from high-end boutiques to thrift stores. So, while your main furniture pieces can be investments, check out other local stores, such as thrift shops, to find more moderately priced pieces to fill in your design. 

20 Best NYC Furniture Stores
Are you tempted by the options that NYC furniture stores have to offer you? Wait no more! Check out some of our favorite furniture stores below and give your home a fresh update, no matter what your style is.
Manhattan Furniture Stores
1. Modani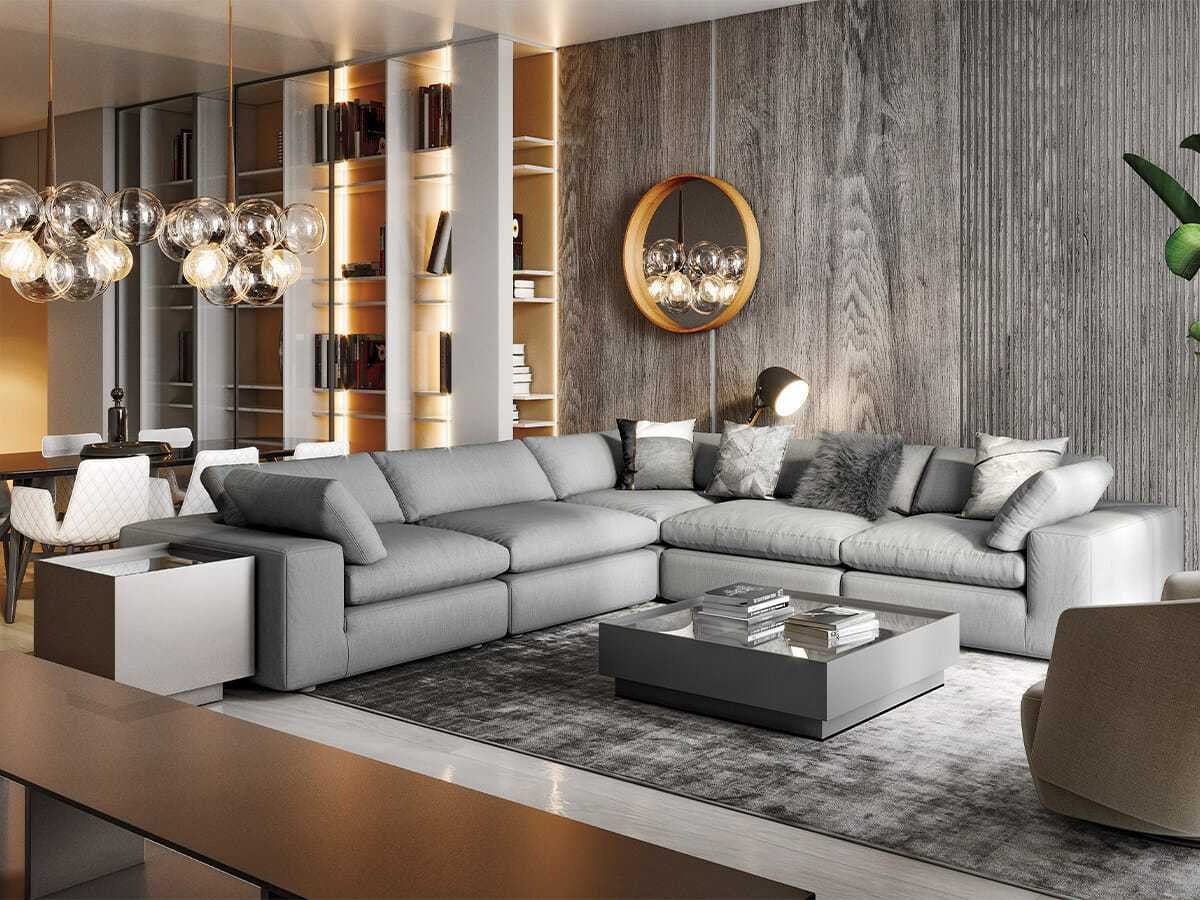 If you are a décor enthusiast, chances are Modani is your second home. This contemporary furniture store in NYC is a one-stop-shop for all your interior design needs. From sofa to accessories, you can find modern and chic pieces to accentuate your room effortlessly. 
WHAT WE LOVE: Contemporary furniture items with sleek designs that can enhance any modern style. 
2. ABC Carpets & Home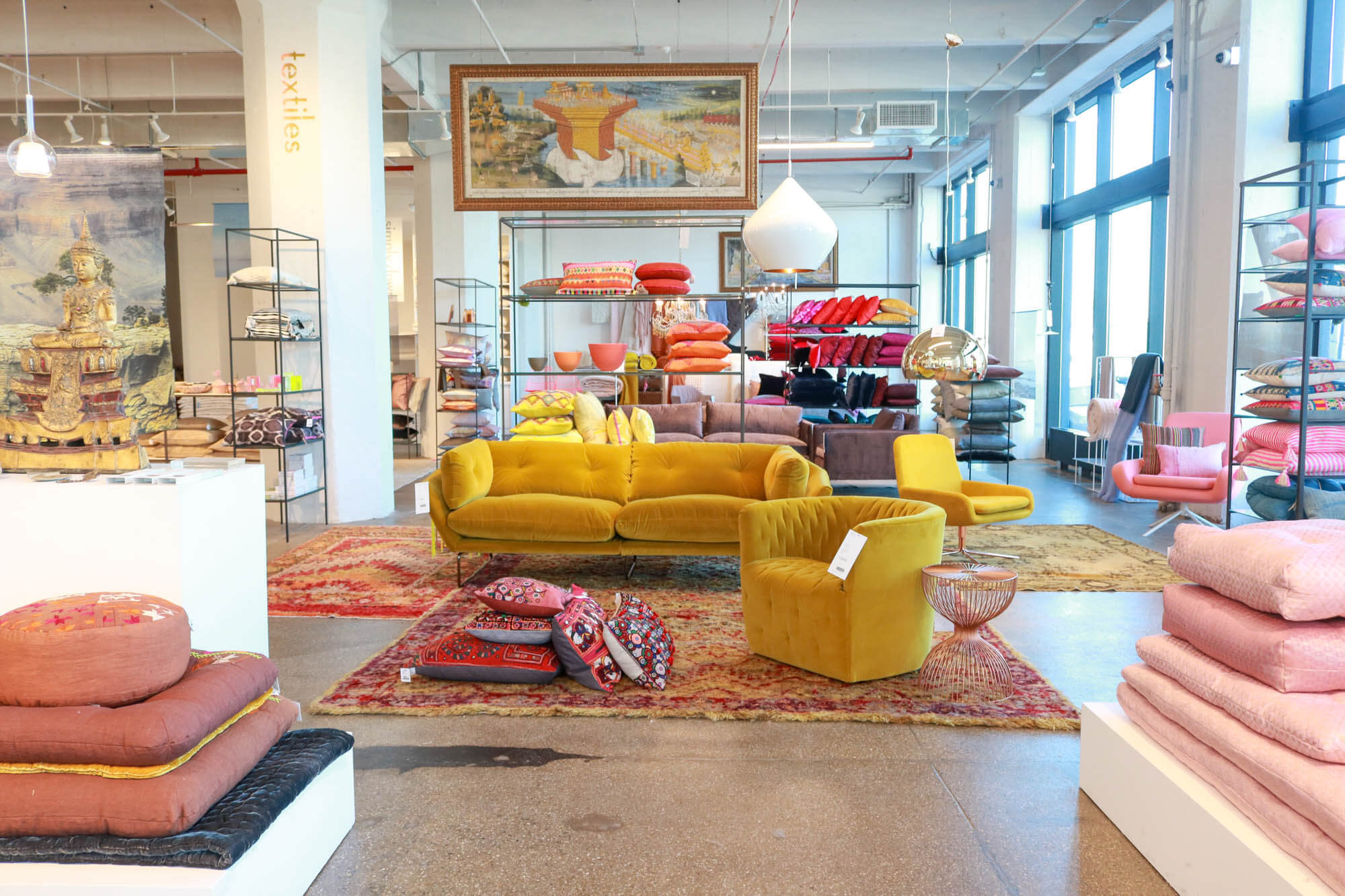 ABC Carpets & Home opened their store almost a decade ago. At first, they specialized in selling carpets from Persia and the Middle East. Since then, the rug store has grown into one of the most popular NYC furniture stores. In other words, if you are looking for home furnishings with one-of-a-kind designs, this is the place to be!
WHAT WE LOVE: Colourful and eclectic patterns that are meant to take your breath away. 
3. MuJi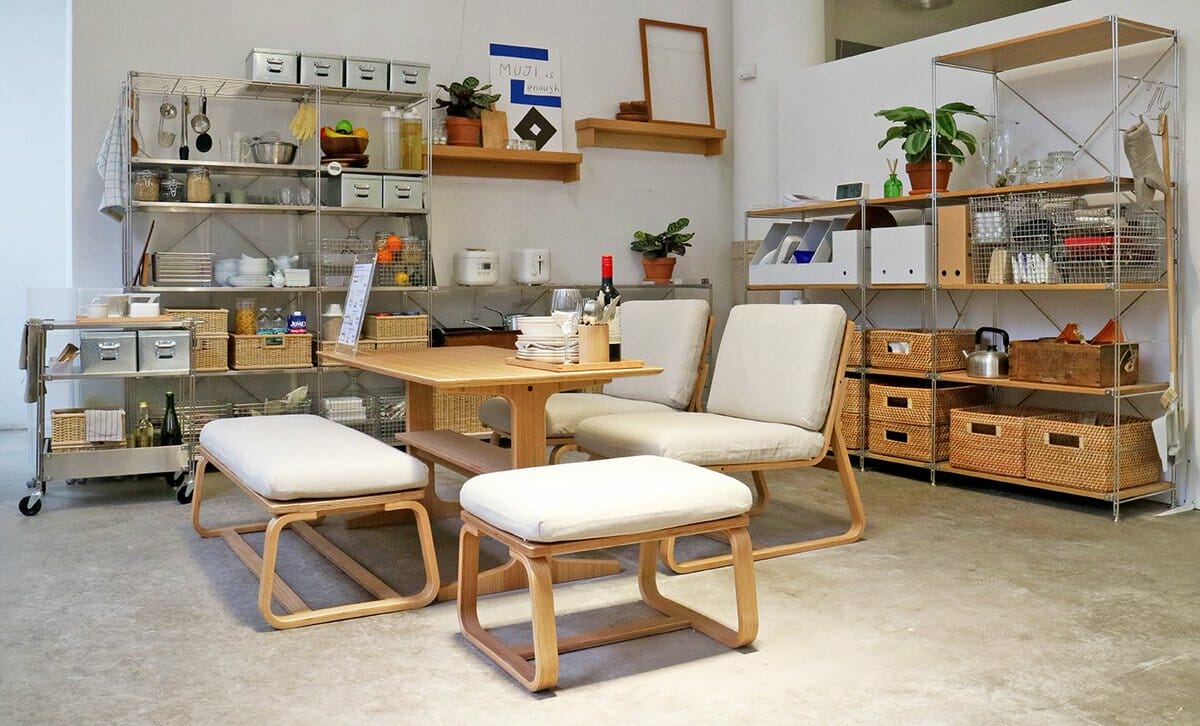 The Japanese home décor store, MuJi is all about embracing minimalism in a playful manner. For instance, you can find the most basic bath accessories in such a quirky design that it can enhance even the blandest of nooks. So, if you love everything cool with a twist of innovation, do check out Muji!
WHAT WE LOVE: The perfect fusion of modern design and pastel colors. 
4. Knoll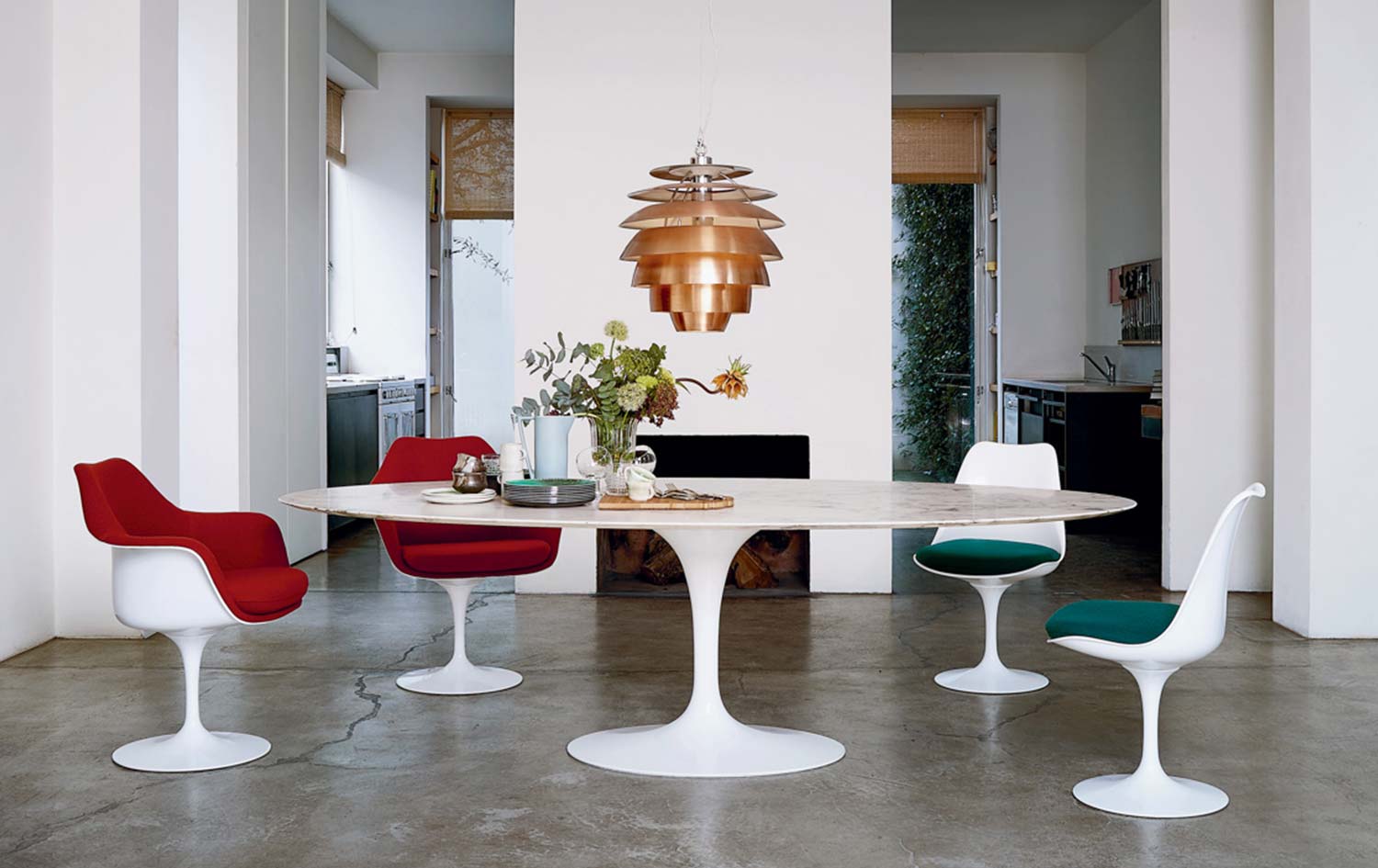 This modern furniture store in NYC takes pride in being one of the top office furniture providers. Knoll's designs are modern, minimal, and very user-friendly. From ergonomically designed office chairs to a comfortable chaise lounge, they have a bit of everything. 
WHAT WE LOVE: How vogue and practical their designs are! 
5. Furnish Green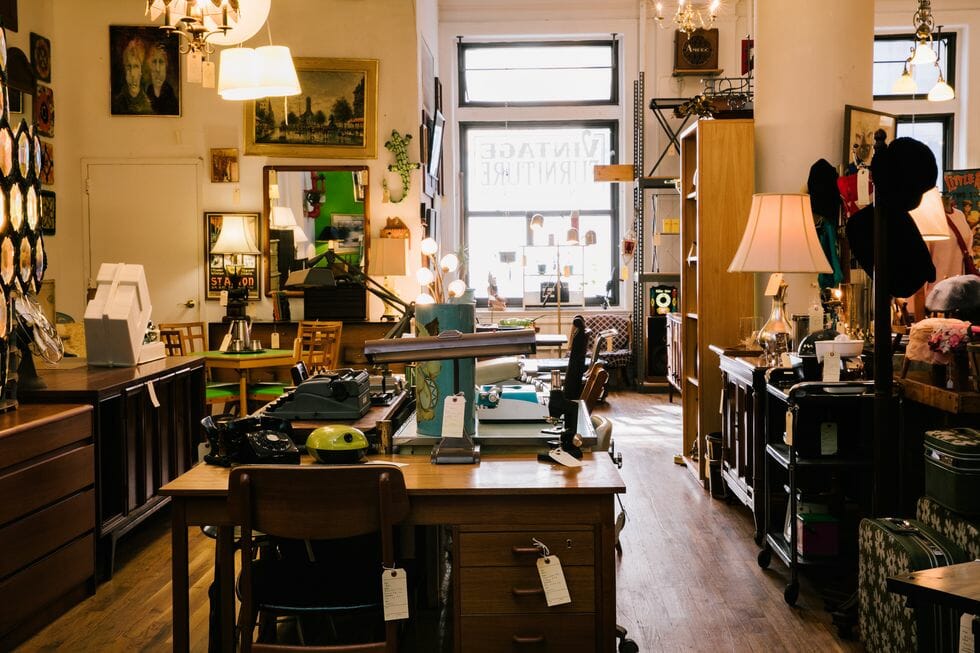 Manhattan's very own vintage furniture store, Furnish Green is all about timeless and traditional décor. They update their stock daily to provide their clientele with extraordinary pieces at the most affordable prices. That means that when you're looking for meaningful décor items that tell a story, you'll know where to go!
WHAT WE LOVE: Their rustic accessories and lighting that can be statement décor in any space. 
Soho Furniture Stores 
6. BBDW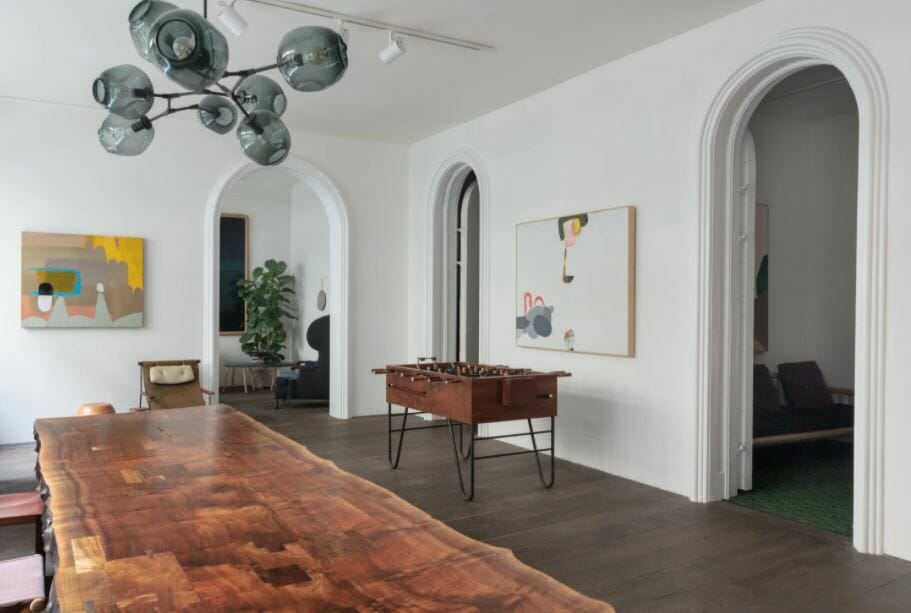 BBDW is a luxury furniture store in NYC that manufactures some of the most stunning pieces. Their designs are minimal, innovative, and high quality. BBDW designers take their business seriously, so much so that and even the hardware and fittings used in the furniture pieces are designed uniquely. So, for all those who love details, look no further – these items will surely leave you mesmerized. 
WHAT WE LOVE: Modern furniture made from traditional materials that creates an enchanting design. 
7. Lignet Roset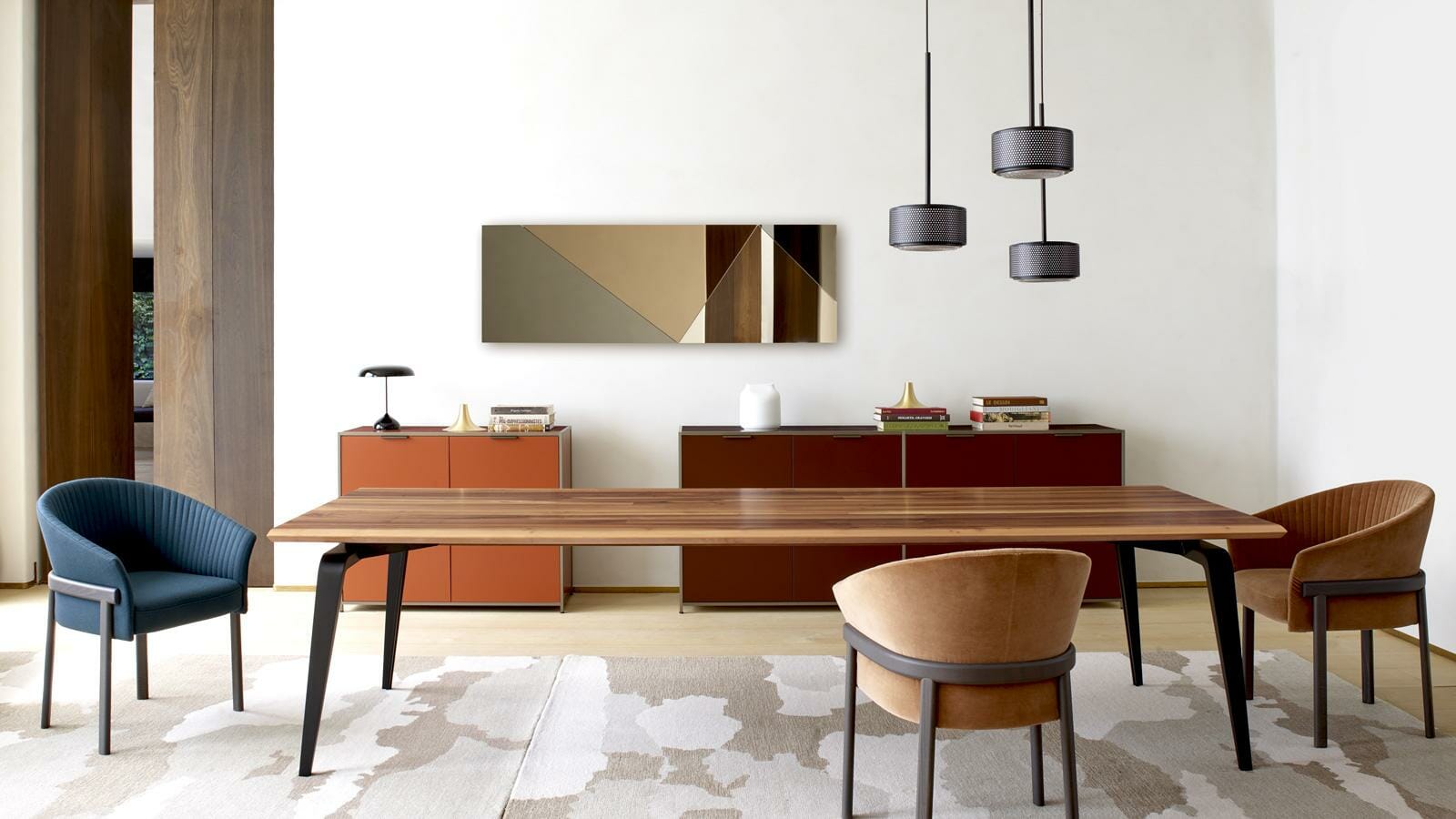 Since its inception in 1860, Lignet Roset has been shattering all the design norms by creating spectacular items. In fact, their contemporary roots have made them one of the most luxurious and best-selling furniture stores in NYC. For those looking for a wow factor in their homes, Lignet Roset should be the first pick!
WHAT WE LOVE: Their modern, design-forward lifestyle items and furniture items are truly breath-taking. 
8. Flair Home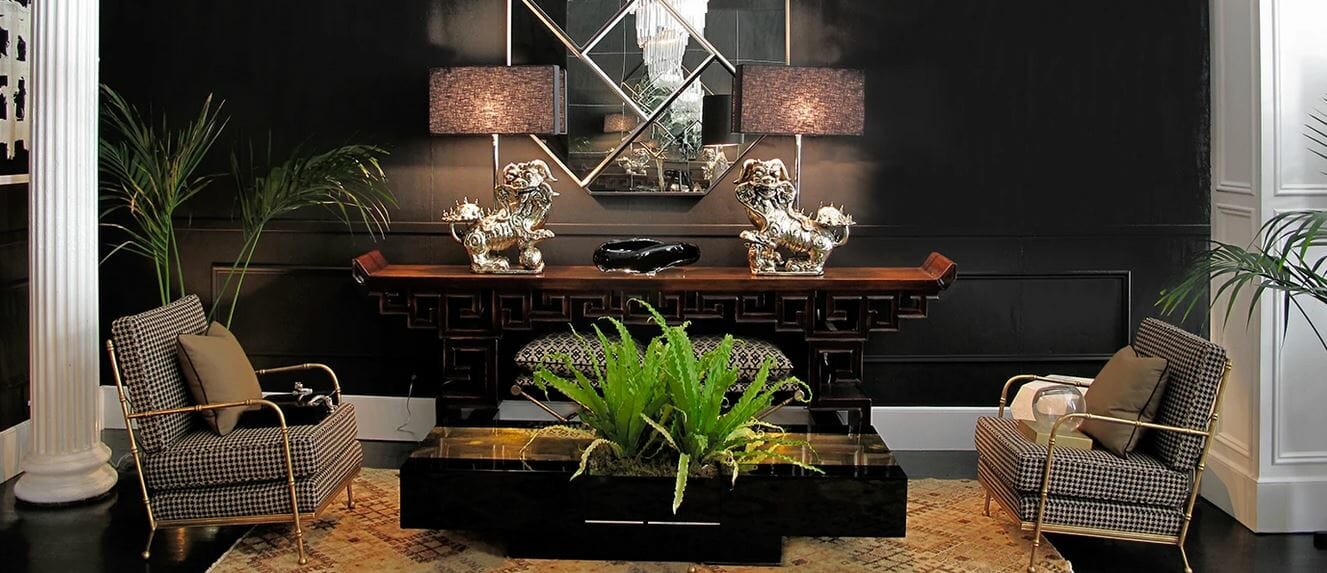 If your heart pounds for everything vintage and rustic, you cannot miss out on Flair Home Collection. You'll find anything from antique armoires to mid-century sofas upholstered in English herringbone. This must-see space is one of the best furniture stores in NYC, without a doubt. So, if you looking for some European-influenced vintage furniture pieces, this is the place for you. 
WHAT WE LOVE: Their accessories and lighting fixtures are to-die-for! Whether it is a plexiglass table lamp or Venetian tableware, their unique home furnishings will make you feel nostalgic. 
9. CB2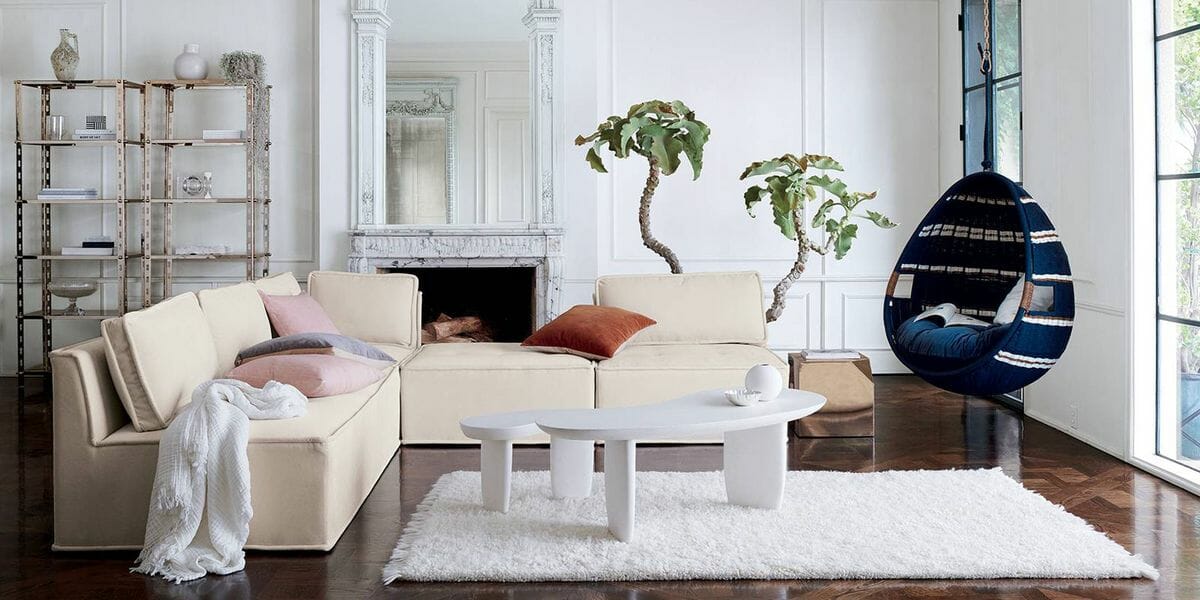 CB2 is the moderately priced sister-brand of Crate and Barrel. Their furniture items are modern, chic, and functional. What's more, CB2 offers the hottest, trend-setting products. Most importantly, their designs are focused on feeding the budget-conscious people who want to furnish their house without compromising on the aesthetics. 
WHAT WE LOVE: Modern and sleek designs make CB2 one of the best furniture stores in NYC.  
10. MoMA Store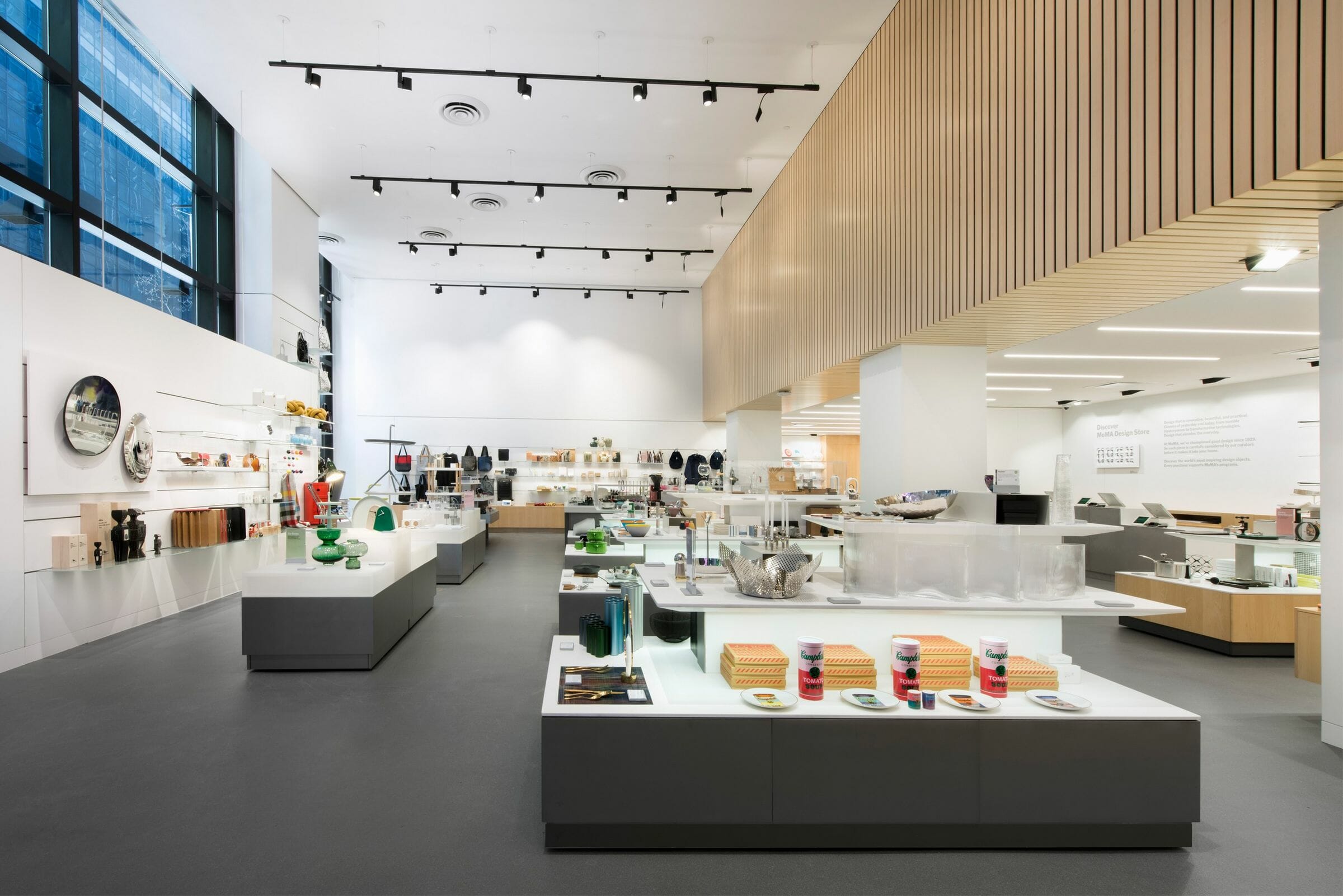 The Museum of Modern Art has its own retail store, MoMA which offers products that are happily grounded in art. Their home furnishings are refined with an unusual twist. These cool and eclectic pieces are for the connoisseur who loves an arty home bursting with character.  
WHAT WE LOVE: MoMA is definitely one of our most beloved artistic NYC furniture stores. Their products are exquisitely designed to become the cynosure in any space. 
Furniture Stores Brooklyn NYC
11. Design Within Reach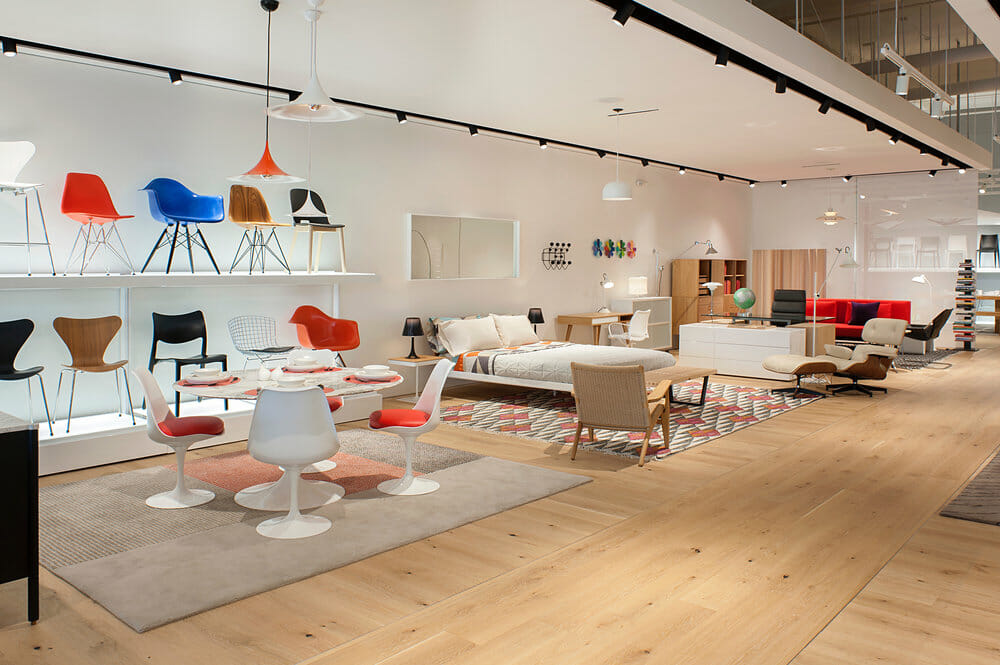 Do you crave some mid-century magic? Design Within Reach is one of the leading NYC furniture stores that offer simple and clean design. Their assortment of furniture is inspired by the iconic mid-century style. As a result, their collections are highly dominated by crisp looks. 
WHAT WE LOVE: Their innovative designs are extremely comfortable and functional. 
12. Adaptations NY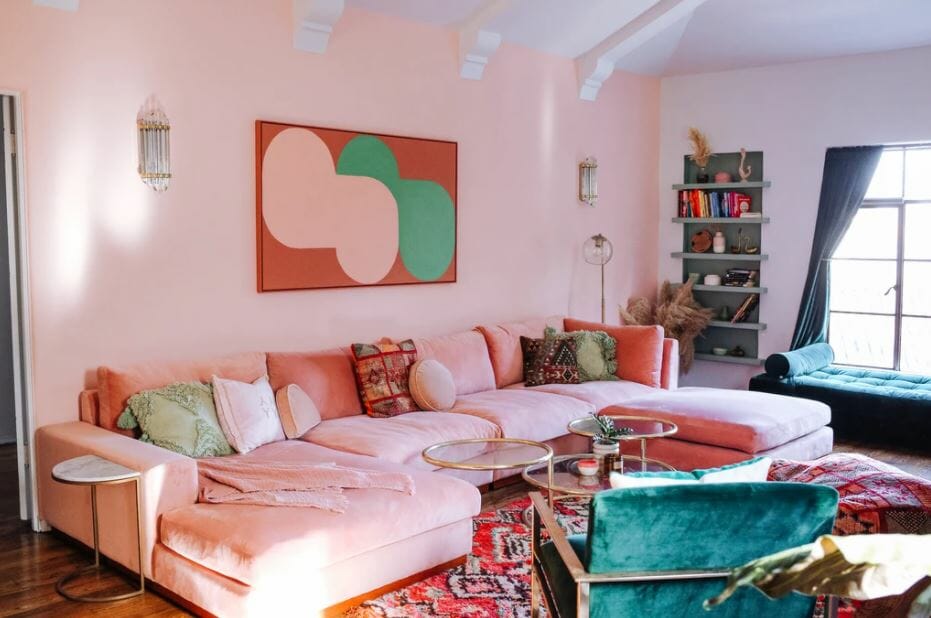 Adaptations NY is hands down one of the quirkiest lifestyle boutiques in the city. Their eclectic yet stylish products can suavely elevate any corner. So, if you are searching for a few handsome homeware pieces, put Adaptations NY on your priority list.
WHAT WE LOVE: A thoughtful approach towards designer furniture items that make everything a bit better!
13. Joybird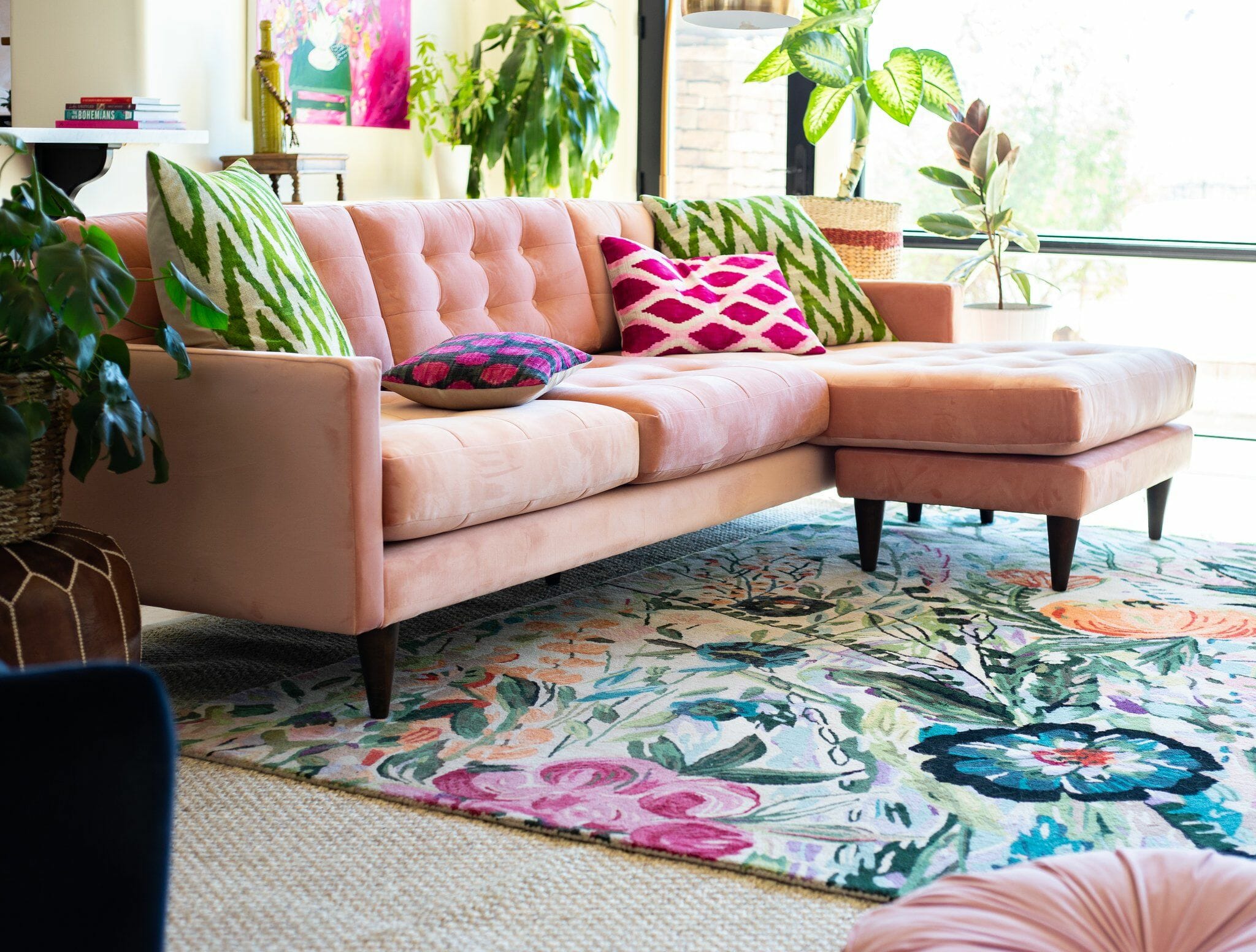 Now that the entire world is focusing on making responsible decisions towards the environment, many furniture stores in NYC are creating an eco-friendly world for us. One such store is Joybird as it offers a ton of vegan and ethically built furniture pieces to adorn your home. Their designs are more than just charming. That's why this color-filled, forward-thinking brand should definitely be on your list!
WHAT WE LOVE: Fun designs that are created with a greener approach. 
14. Home Union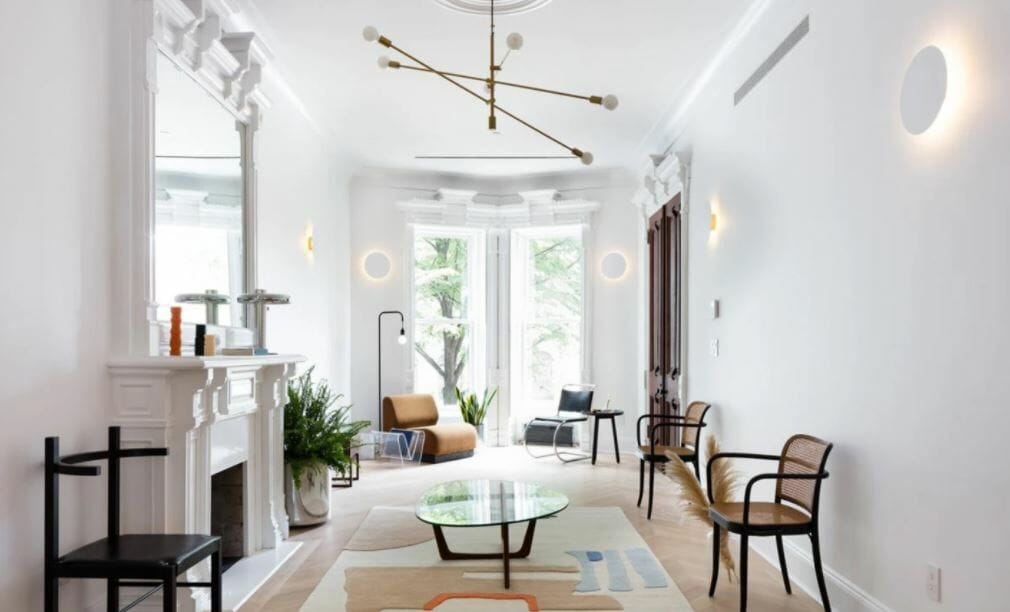 Home Union is one of our favorite NYC furniture stores and it deserves all the love. They are a specialty vintage boutique that celebrates the past. When you walk through their store in New York, it'll feel nothing less than a winter wonderland. 
WHAT WE LOVE: We resonate with their motto, 'Vintage is the future'. Most importantly, it's their furniture pieces that do complete justification to all things vintage. 
15. Collyer's Mansion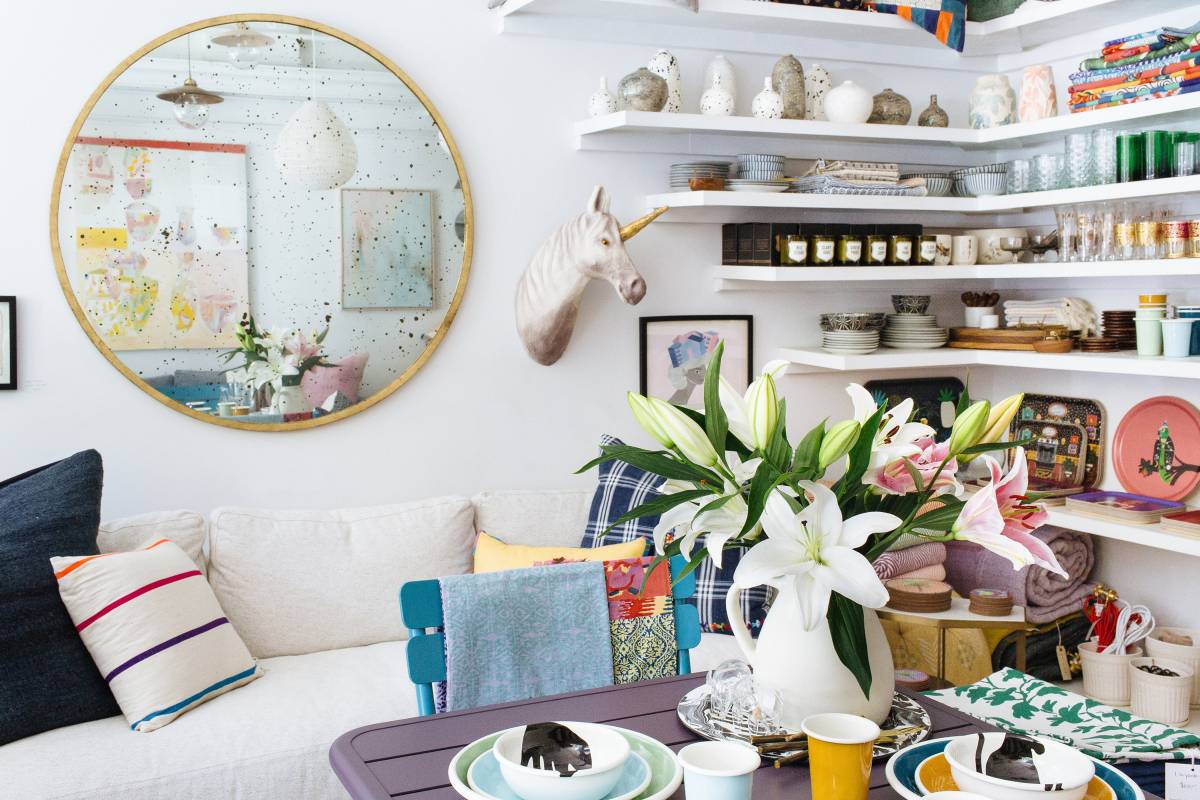 To know Collyer's Mansion, one of the coolest NYC furniture stores, is to adore Collyer's Mansion. This store has something for everyone, from playful prints to sophisticated items. If you are looking for magical pieces to enhance and uplift your interior, visit Collyer's Mansion – you won't regret it!
WHAT WE LOVE: Their accessory game is on point – be it rugs, lighting fixtures, or even tableware. 
Furniture Stores Chelsea NYC
16. From the Source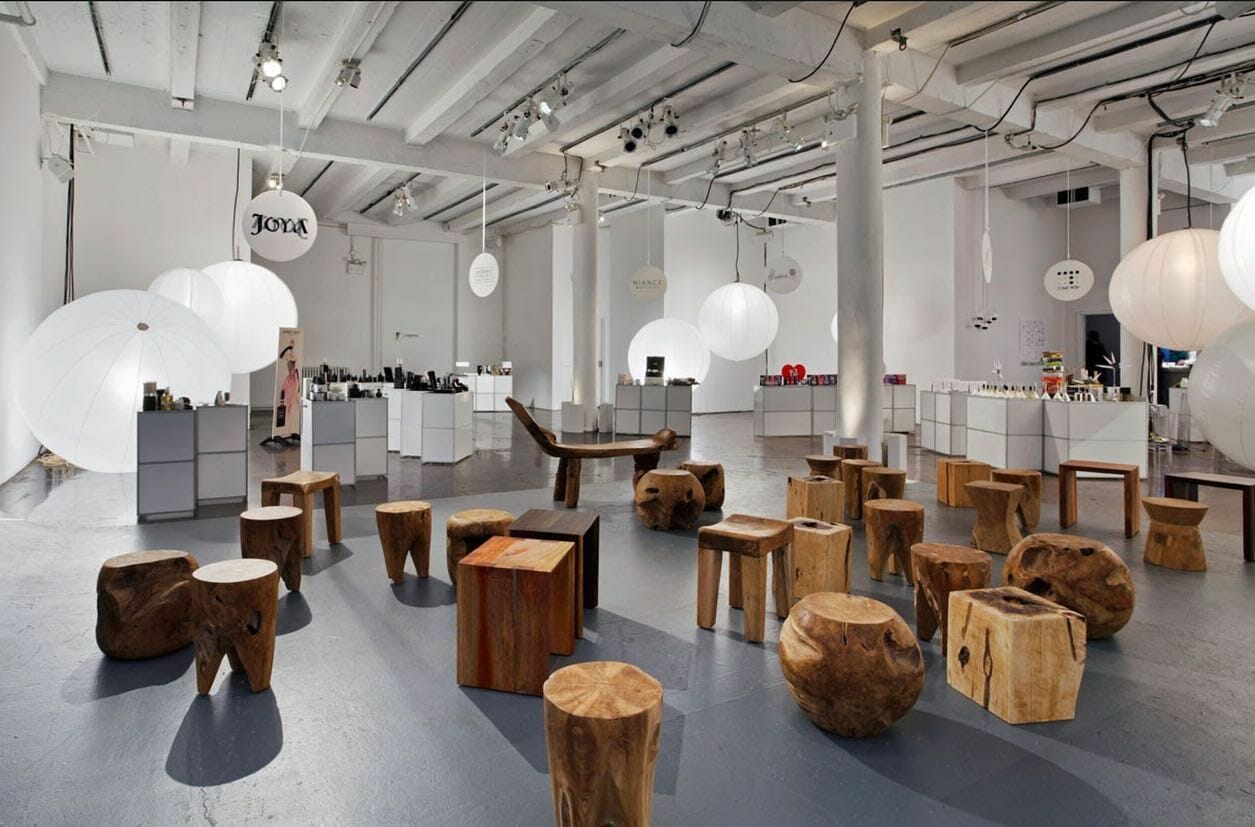 From the Source is one of the best furniture stores in NYC committed to saving the planet. Not only are their designs ecologically safe and consciously built, but it is truly unique. They manufacture every in-store product with the utmost love and care. 
WHAT WE LOVE: Their clean and crisp designs are every modern homeowner's dream come true. 
17. Room & Board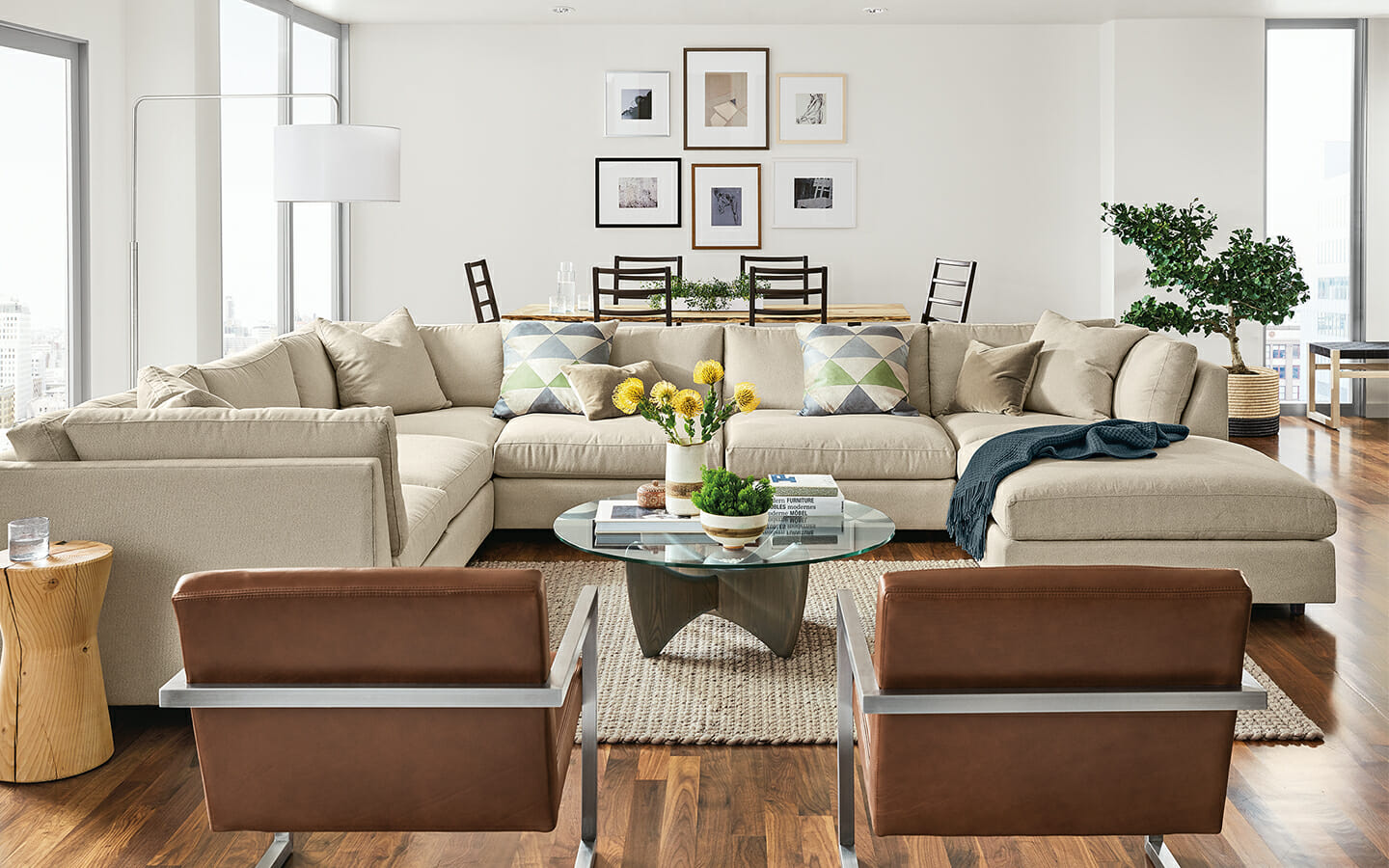 This contemporary furniture store in NYC believes that home décor should be modern, beautiful, and affordable. Therefore, all of their products are minimal and well-detailed. Room & Board designs their furniture distinctively to provide utmost comfort without compromising on aesthetics. 
WHAT WE LOVE: Meticulously designed furniture items with minimal ornamentation. 
18. 1st Dibs Gallery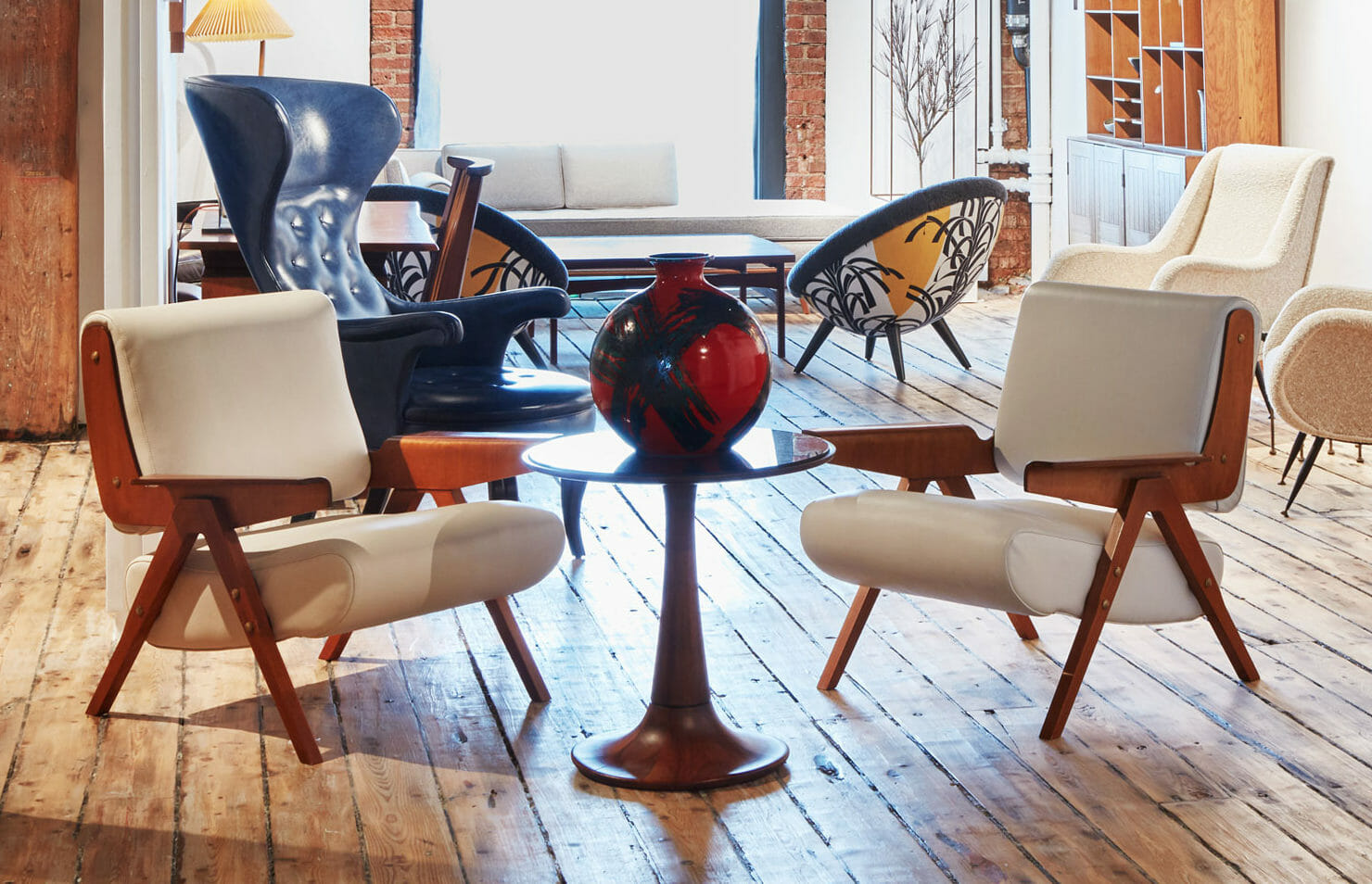 1st Dibs is undoubtedly one of the most loved furniture stores in NYC. From vintage to mid-century mania, their wide range of collections can fulfill everyone's requirements. So, if are looking for some décor items that have an instant wow-effect wherever they're placed, this should be your go-to place. 
WHAT WE LOVE: Their immense catalog of vintage products is truly breath-taking. 
19. Lazzoni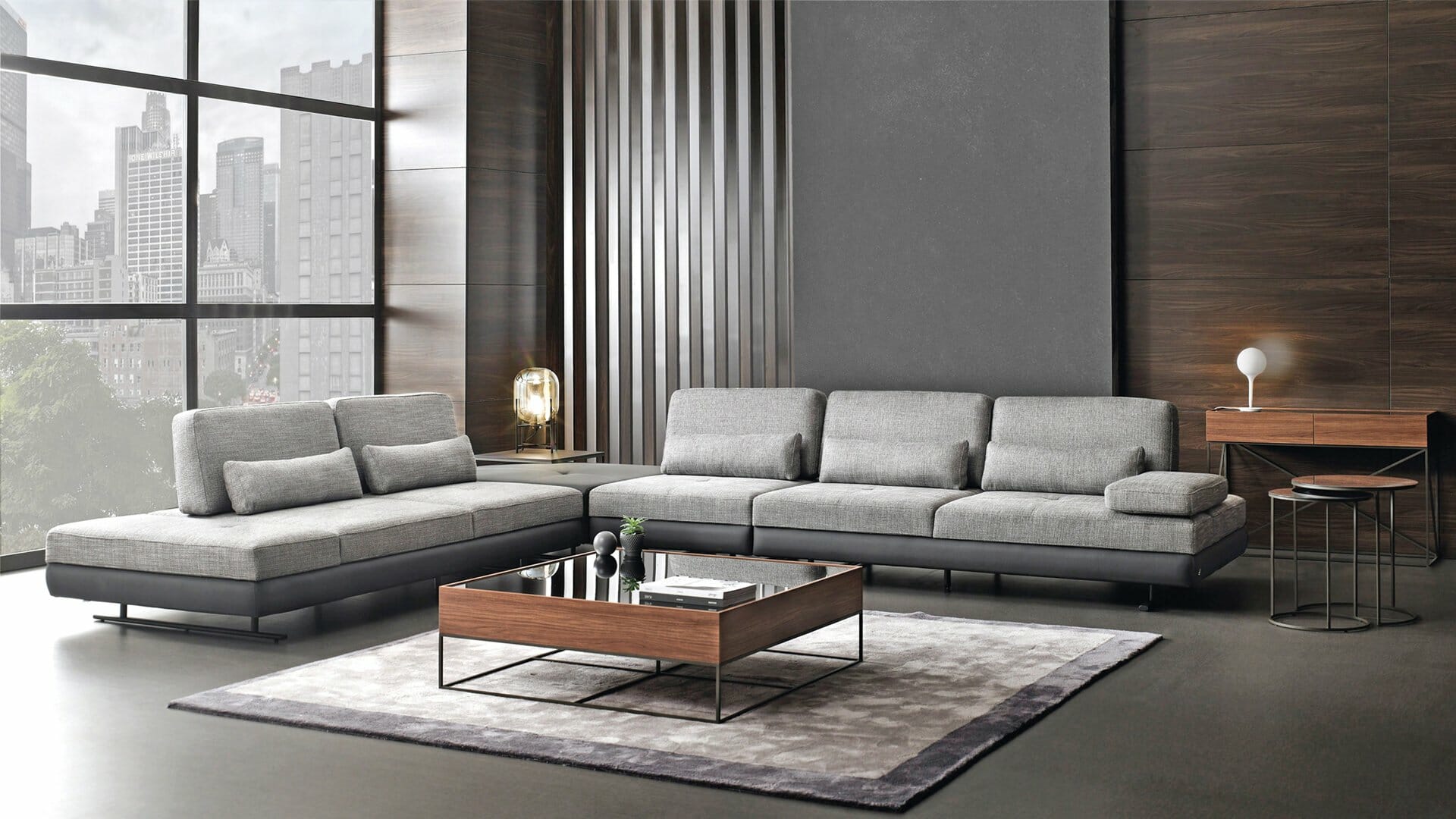 Sophisticated, timeless, and luxurious, Lazonni offers the best of them all! This NYC furniture store has some uniquely designed items to ameliorate any apartment. If you are looking for high-end products to elevate the silhouettes of your NYC apartment, Lazzoni furniture will leave you blissful.

WHAT WE LOVE: High-quality furniture pieces that are opulent to the core. 
20. Calligaris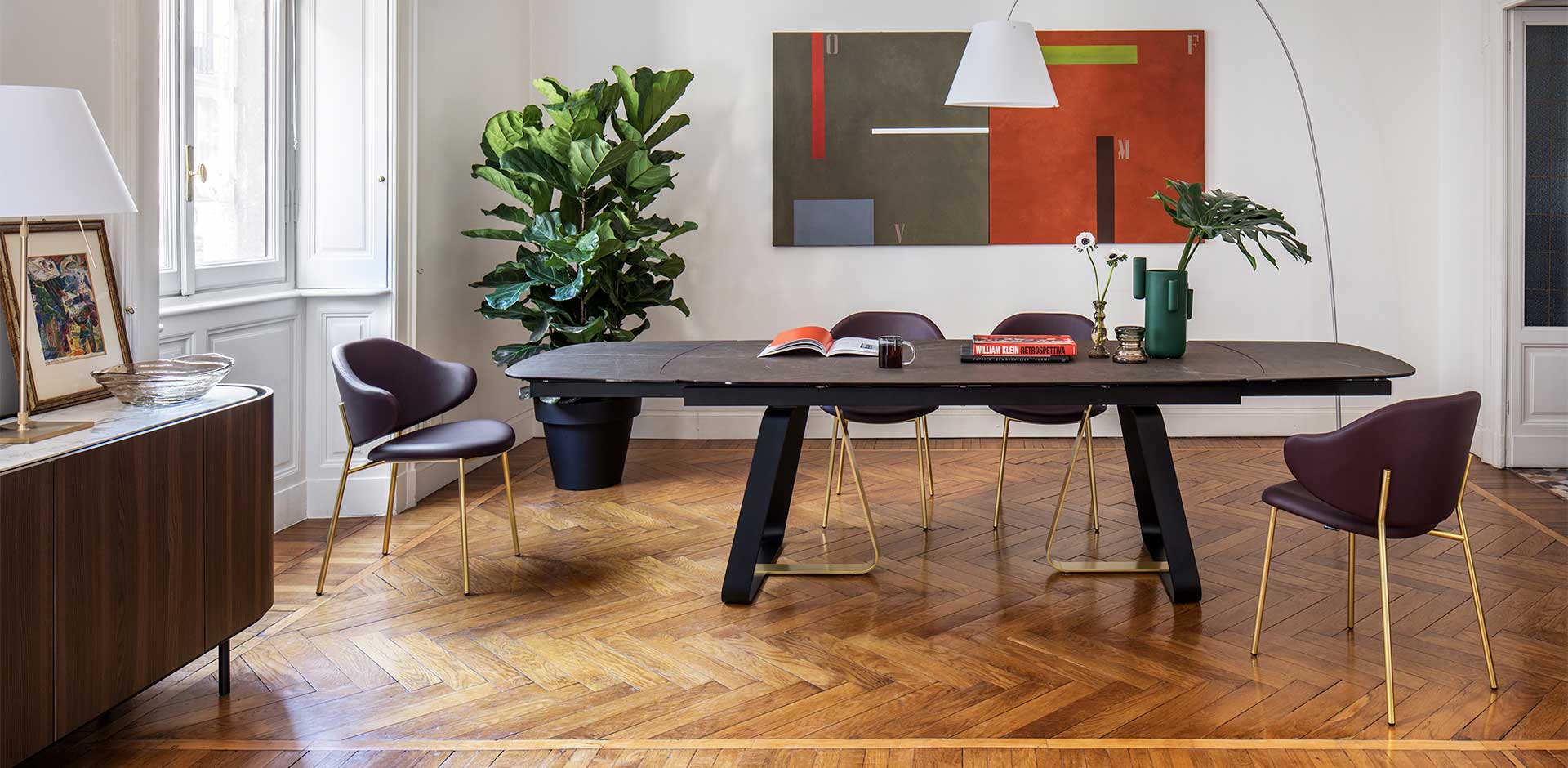 This NYC furniture store is home to modern and minimal designs. The unique thing about Calligaris is that their designs are simple yet dramatic in their own way. Their attention to detail makes it one of the top furniture stores in NYC. 
WHAT WE LOVE: Chic and contemporary designs that enhance all kinds of ambiance. 
Looking for furnishing interior design services in New York?

Want to re-furnish your home with great finds from the best NYC furniture stores, but not sure where to start? Schedule a Free Interior Design Consultation for help from the finest NYC interior designers today!

[images: 1]