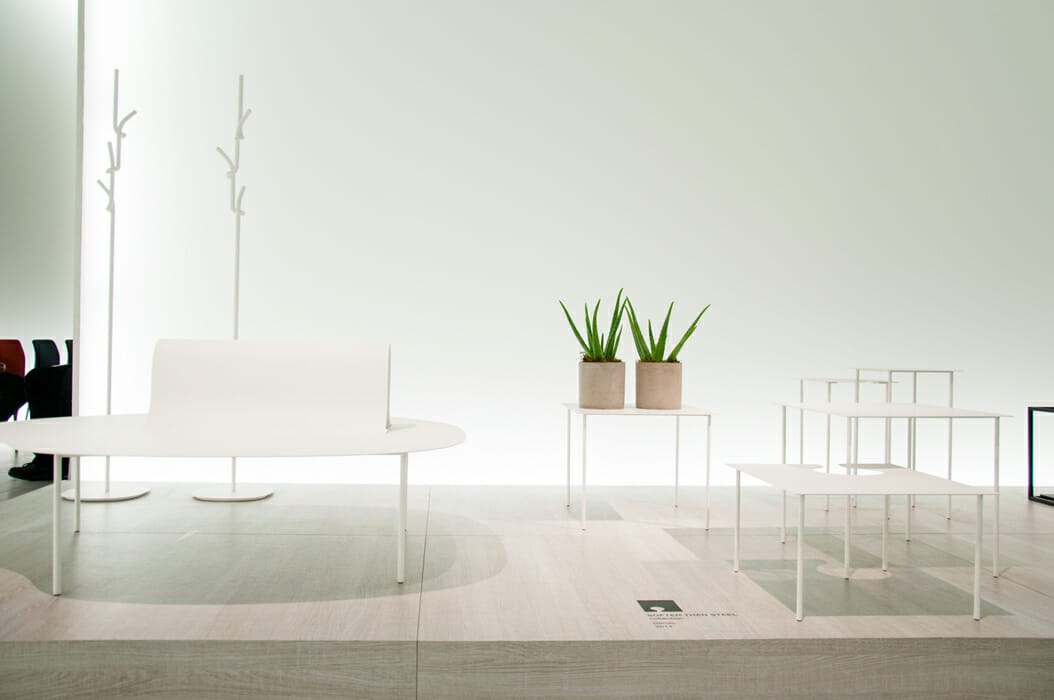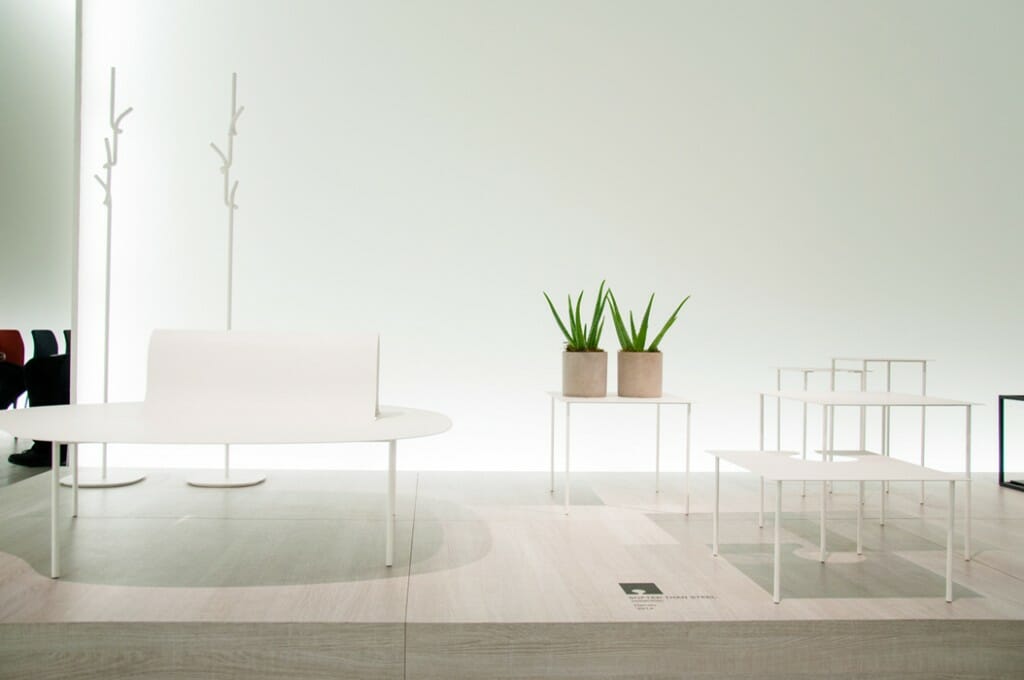 Milan Design Week,  Fiera Milano, is a week of inspiration for designers, architects, artists and all who are thrilled to observe the latest in design. The buzz around this week begins months before the actual event, with expectations of it being "the most impressive week of the year". Taking in the exhibit, actually exceeds these expectations!
Picture this: the expansive space of the  Salone Del Mobile where 14 pavilions house the most creative exhibition stands. A  number of showrooms, shops and galleries organizing events called 'Fuorisalone' scatter nearby. During the day one can gaze at new collections and expositions and in the evenings, there are spectacular parties everywhere. Innovation and creativity energize the whole event.
A Decorilla designer Colinda van Iperen sorted out a few themes and trends for us that will define the world of interior design in 2015.
ORGANIC MINIMALISM 
Organic minimalism has been a popular movement in the design realm. Shapes, colors and texture related to natural elements have offered a clean and stunning option to the way spaces are curated. The brand Ex.t, mostly designed by Norm. Architects, makes furniture for the home and bathroom as well as lighting and accessories that reflects minimalism. It boasts of : cold color nuances, prevalence of white, lots of wood but also bold shapes and new uses of materials from the Tuscan tradition: ceramic, marble, textiles: all rigorously handmade.  Other designers that reflect the idea of "less is more" include Nendo from Japan and Ritzwell which combines wood with fabric and leather bringing warmth to spaces.. Ritzwell uses simple forms but in the same time the furniture is high standard and classic.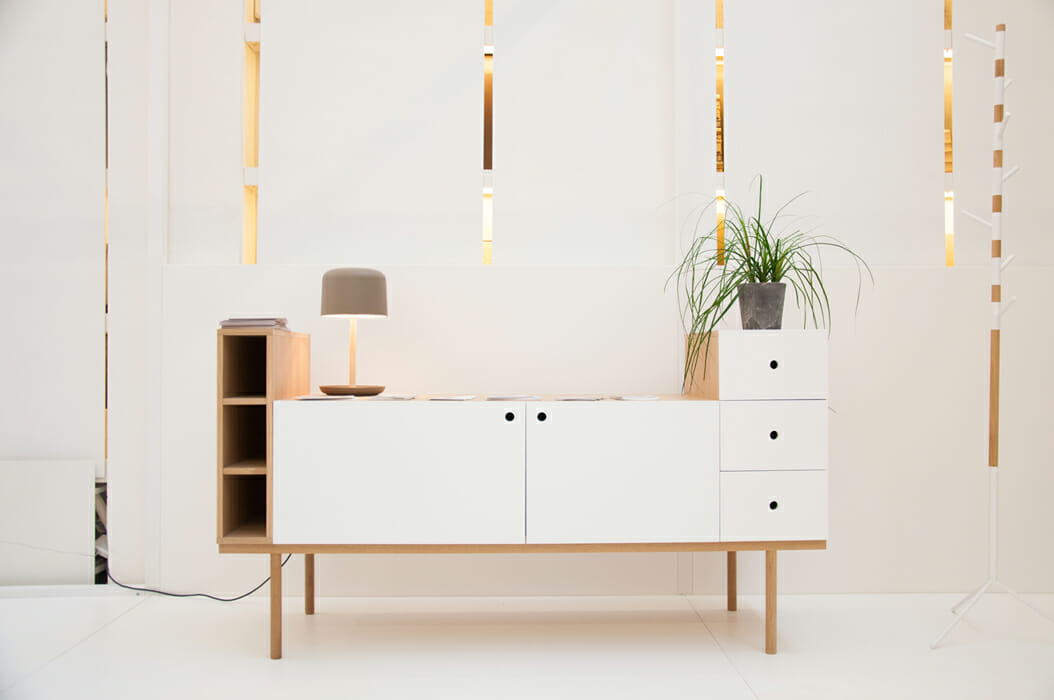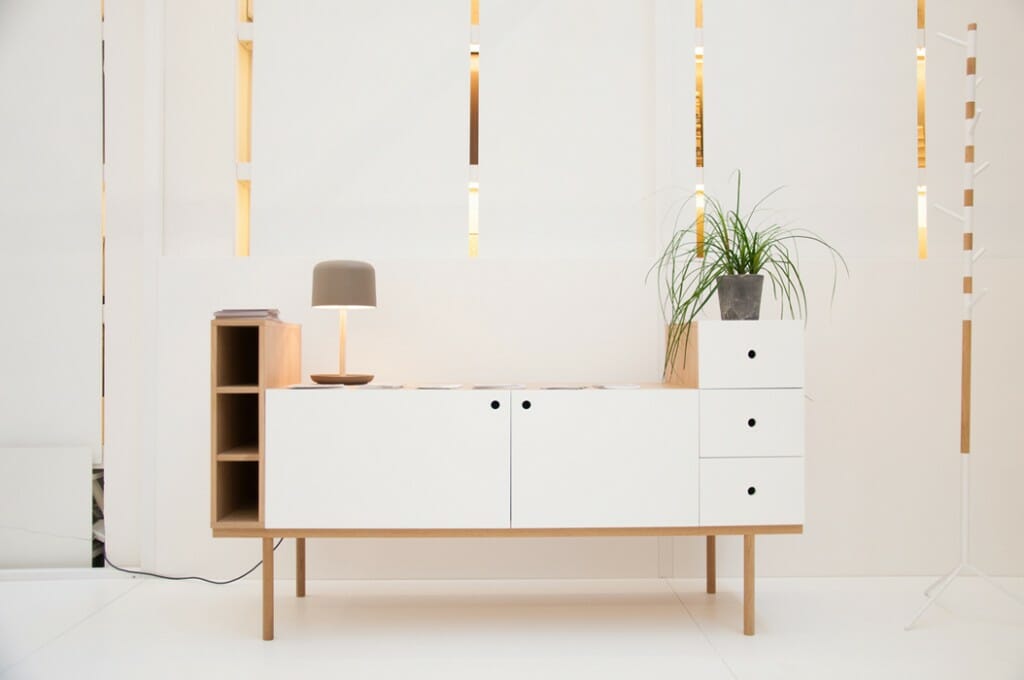 Collage Cabinet, designed by Sigrid Strömgren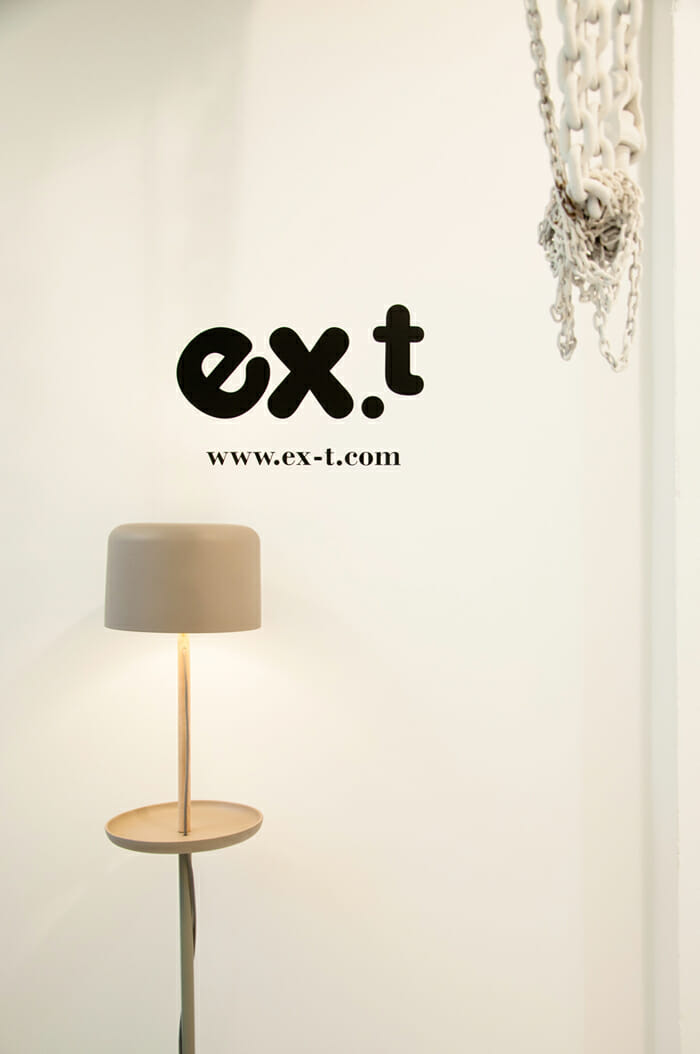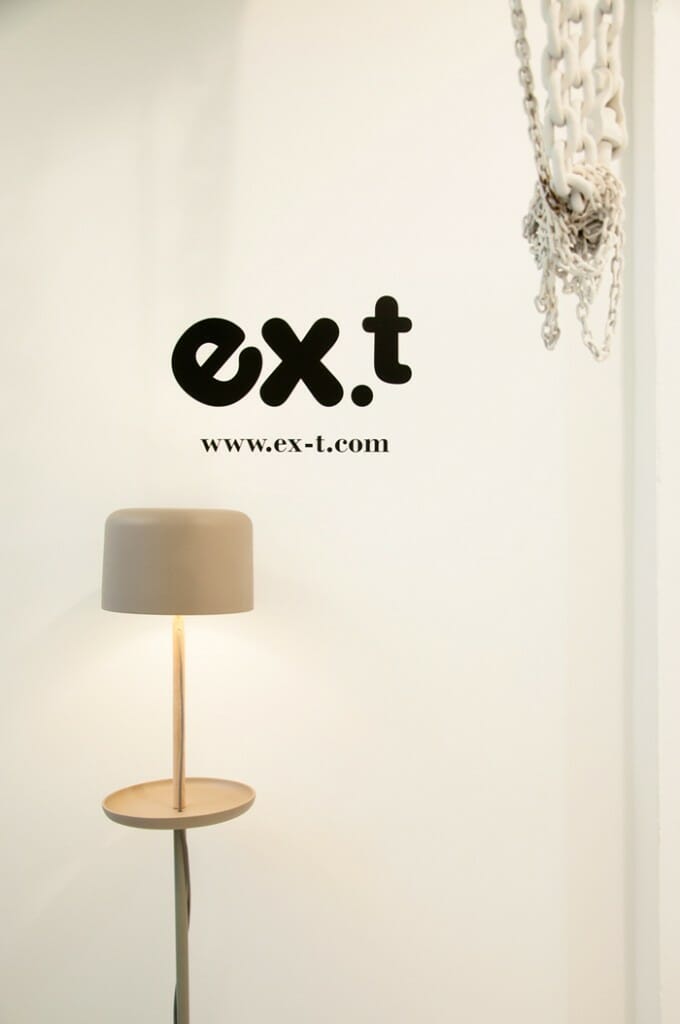 Fuse Floor Lamp, designed by Note Design Studio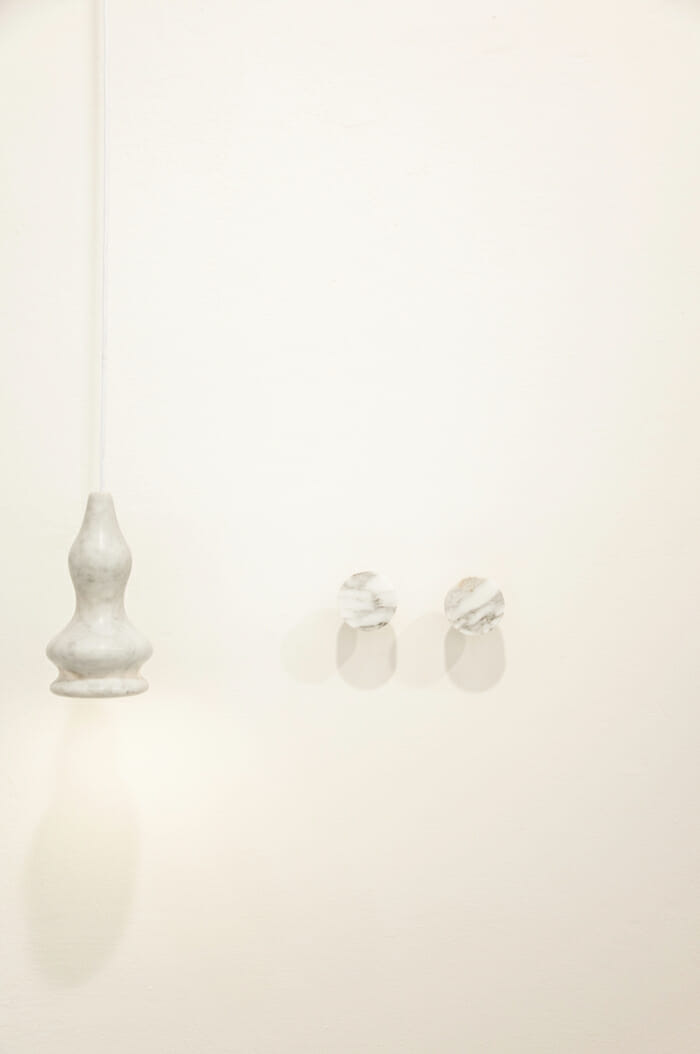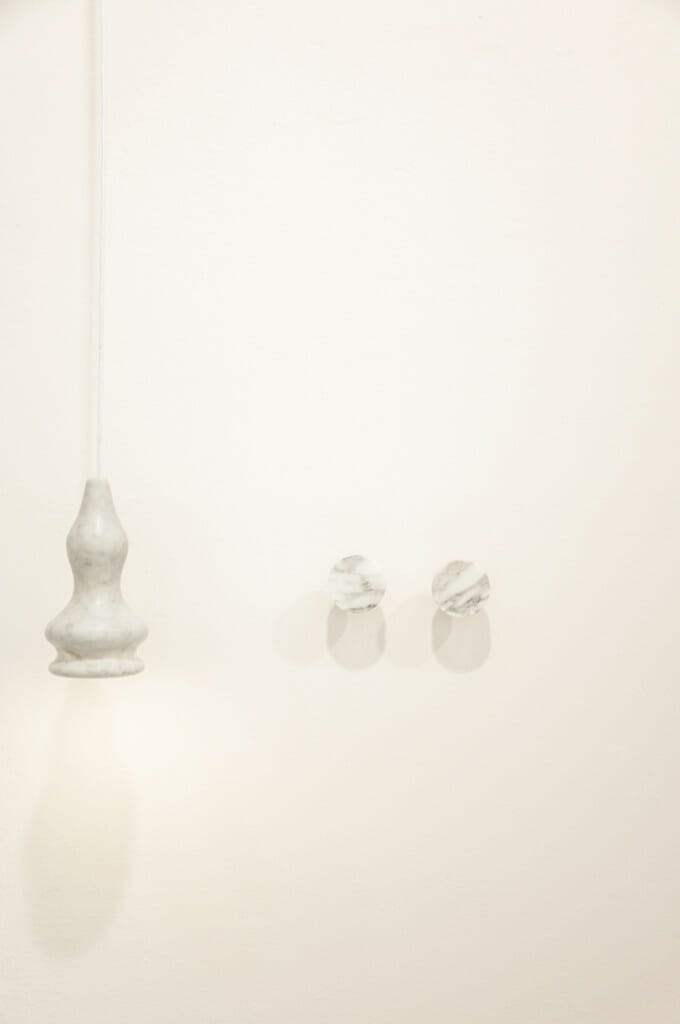 Lamp (Bulb 3, designed by Fermetti) + 2 hangers (Dots designed by Alex Bradley)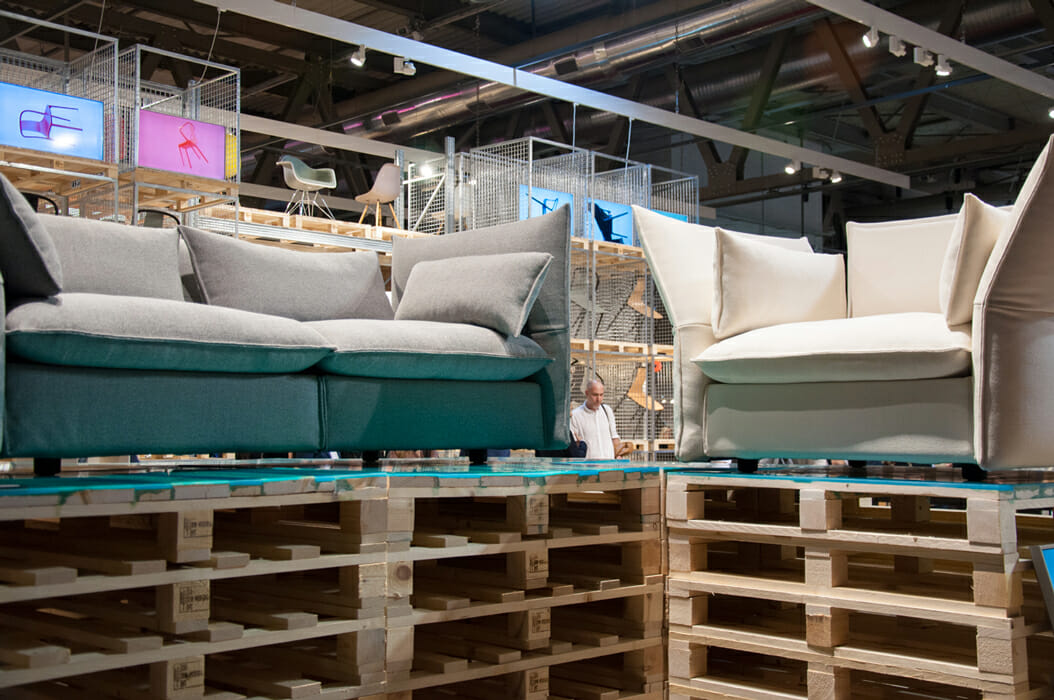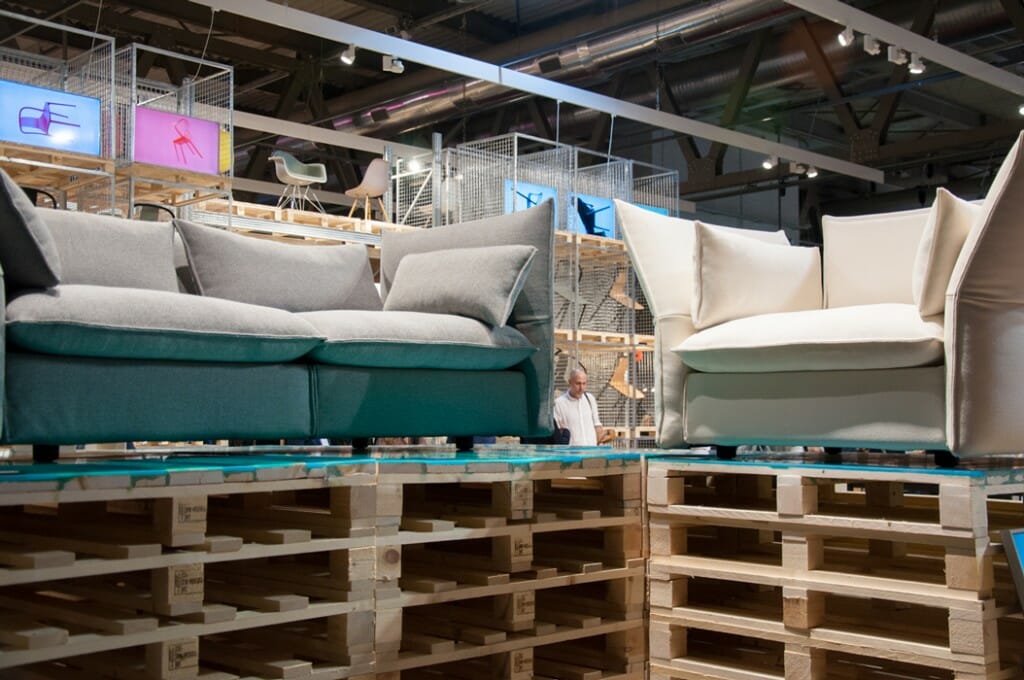 The Mariposa collection. Very classy but comfortable as well.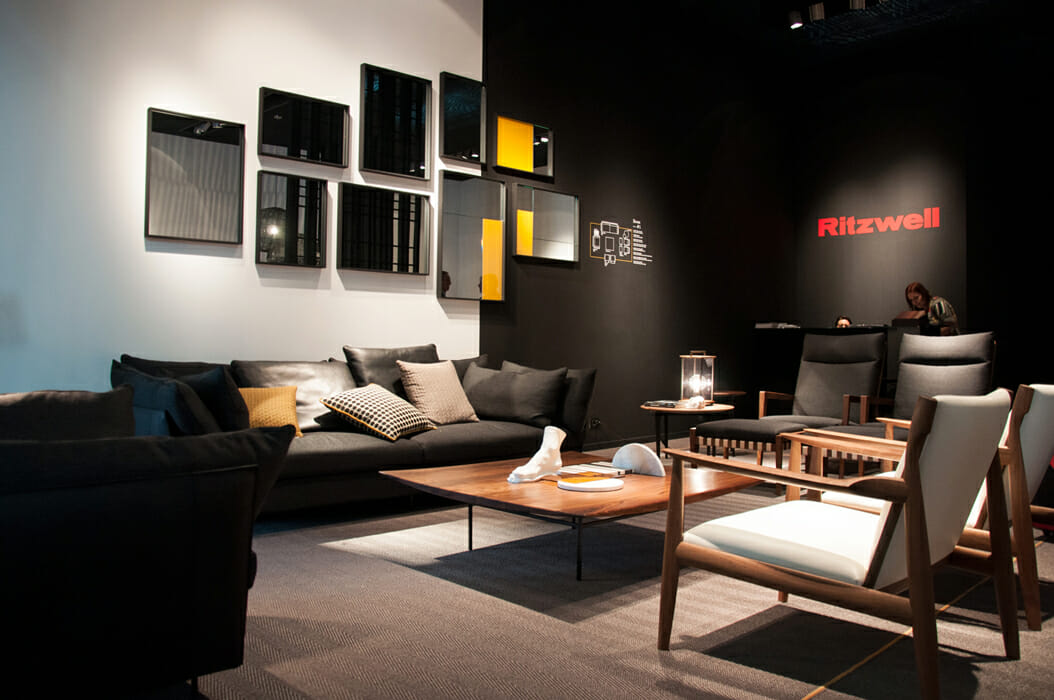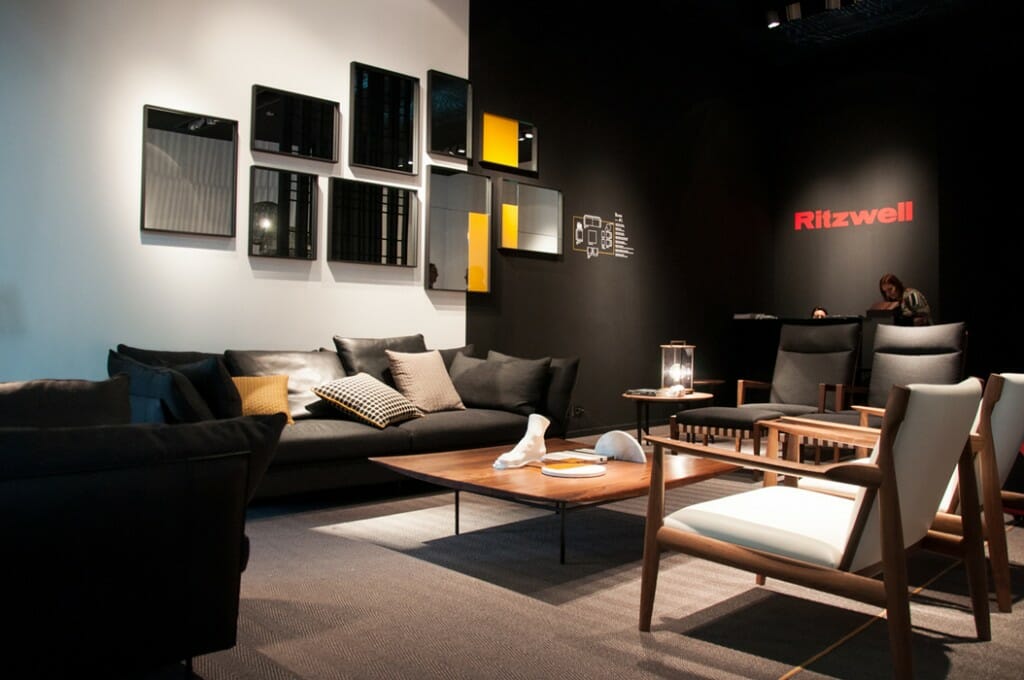 Ritzwell exhibition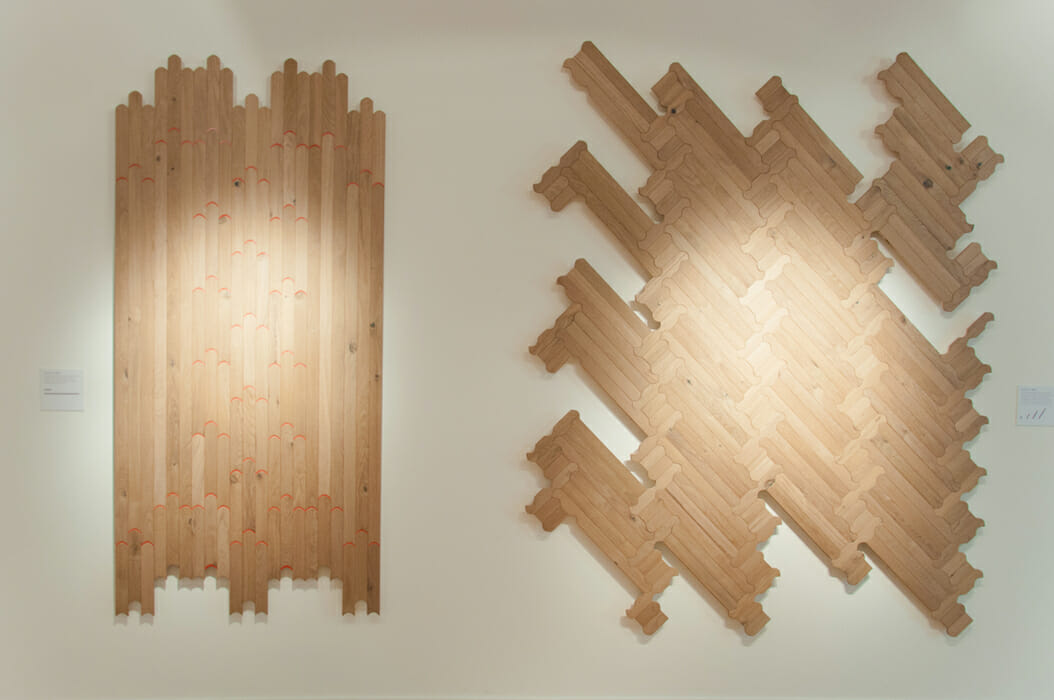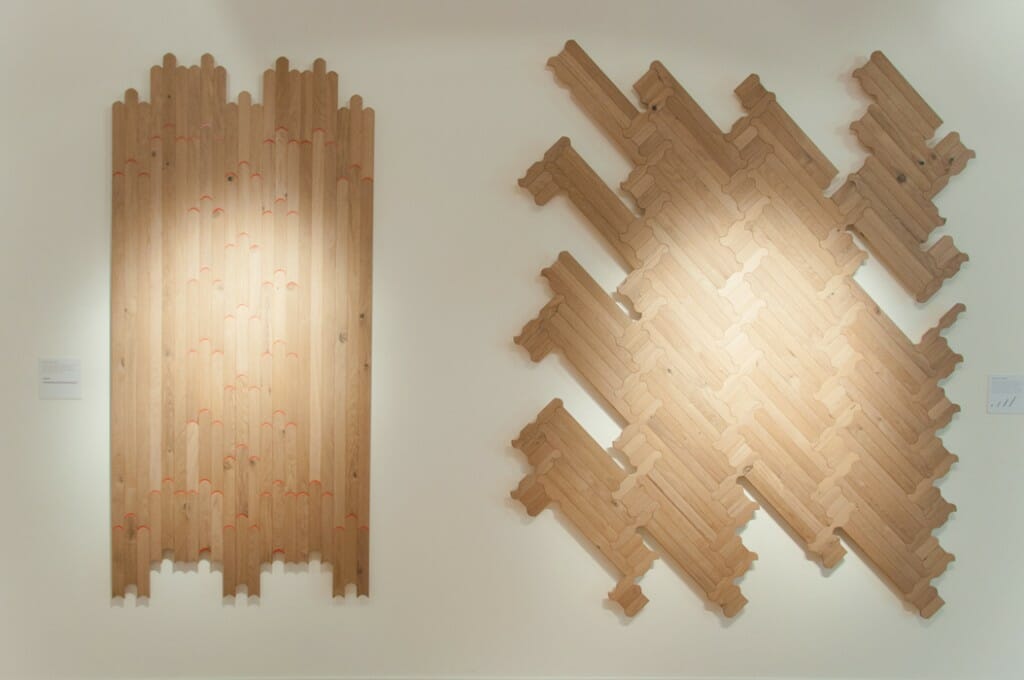 Patricia Urquiola's innovative wood flooring concept called Biscuit for Listone Giordano. This is a remake of the traditional parquet, in which the curved ending of the panels and the modest bumping of the surface create a dynamic flooring. The cut-out elements in the panels allows you to build and play with contemporary drawings and compositions.
PLAYFUL MATERIALS
It's quite evident that this yeas is about designs that are having fun with materials as seen in the use of feathers, paper, and gold in Paris' Objet de Maison a few months ago. This was found in Milan as well.  Marble is a material that is trending at the moment and many of the materials are seen in white or black. In combination with simple and geometric shapes, the effect is classic but contemporary.  A new brand and collection called Daniele Mingardo, produces a small limited edition collection of home furniture and accessories where metals play the main role, often in combination with other materials.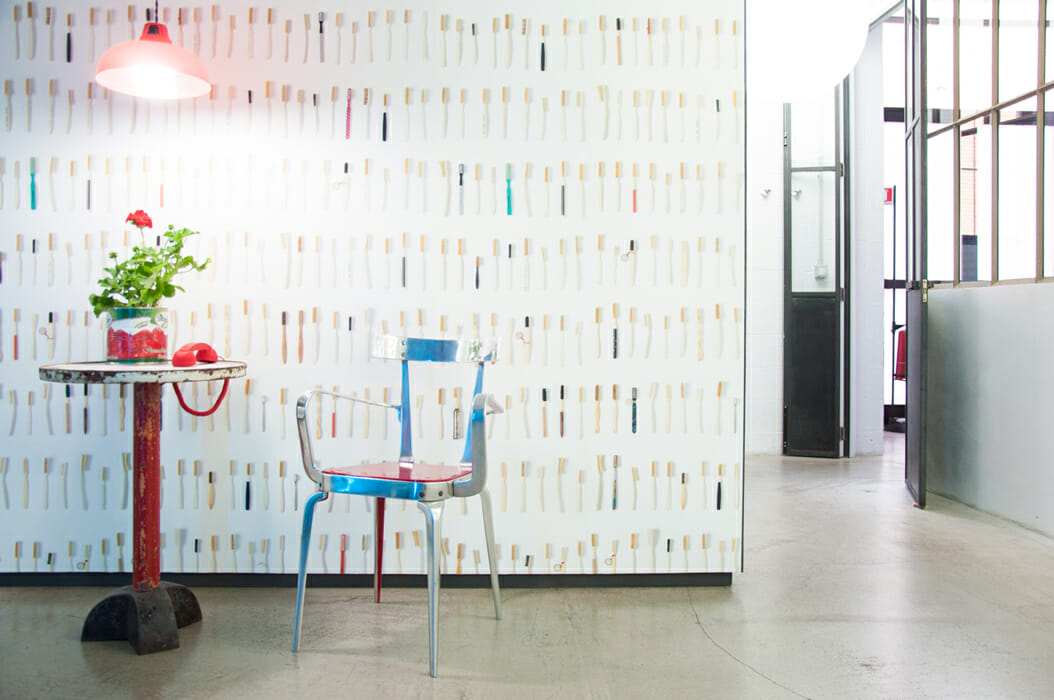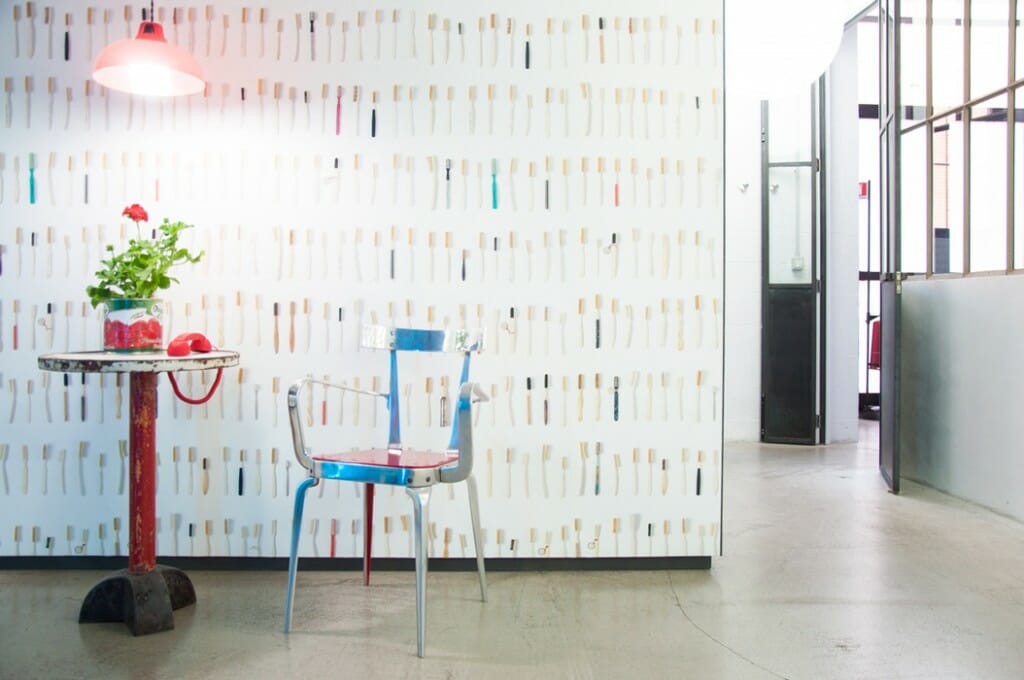 NLXL designed by Daniel Rozensztroch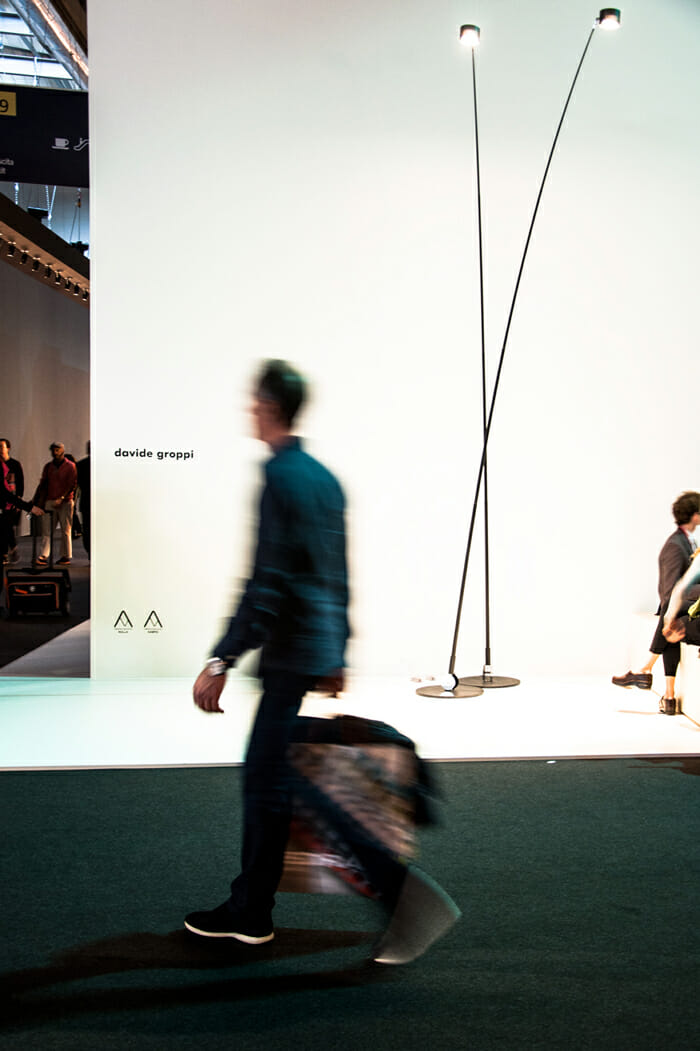 Davide Groppi, lamp called Sampei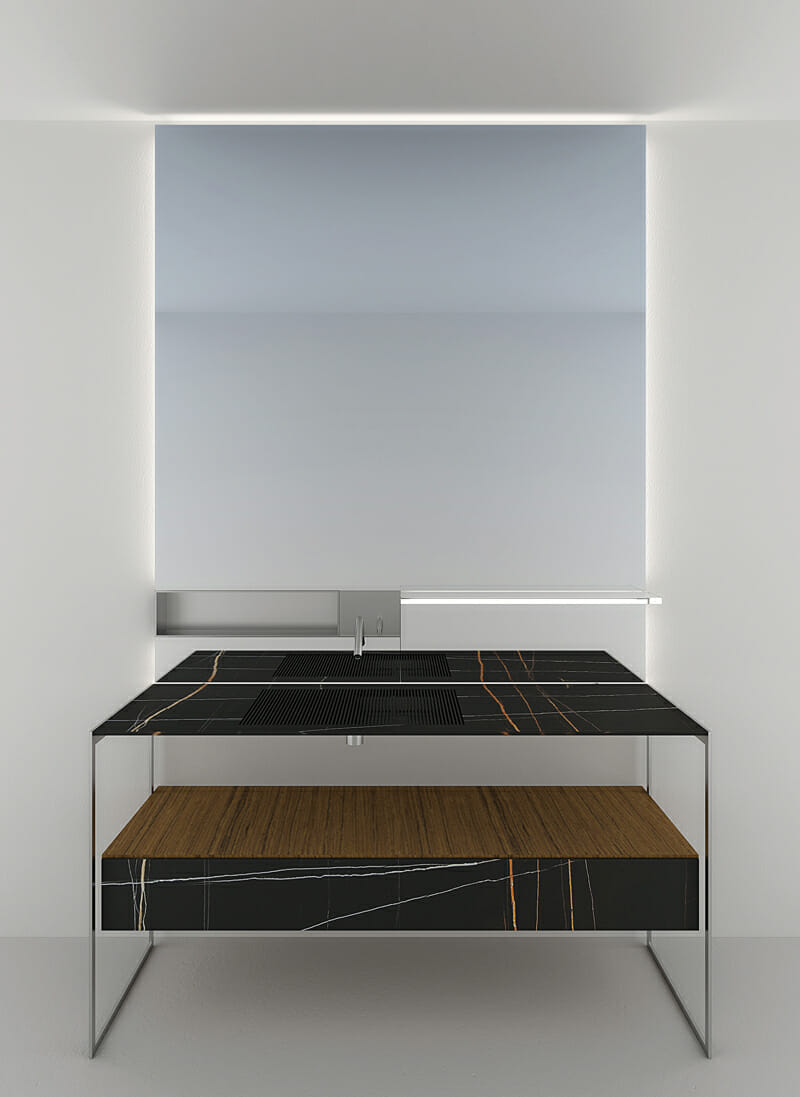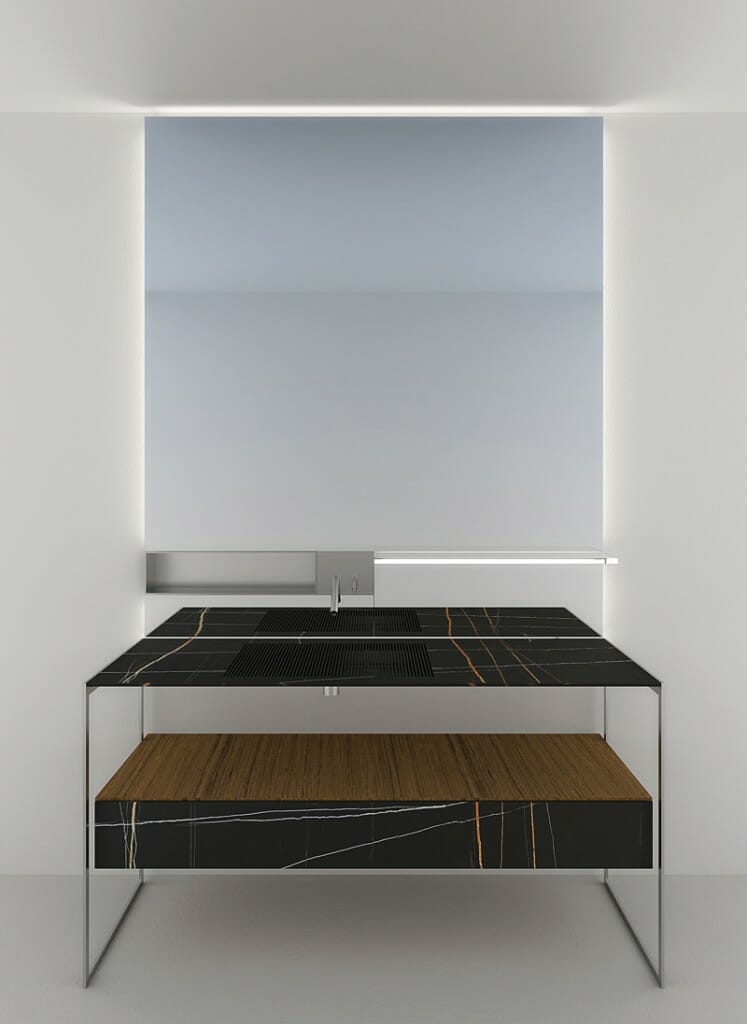 Agape 12, Washbasin (marble), designed by Benedini Associati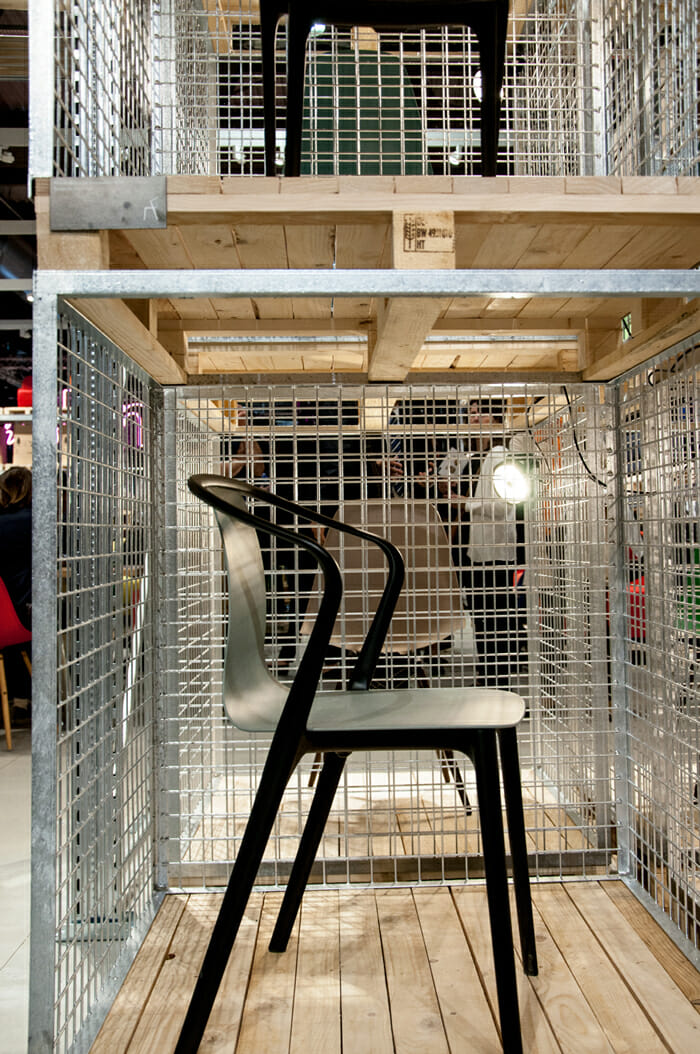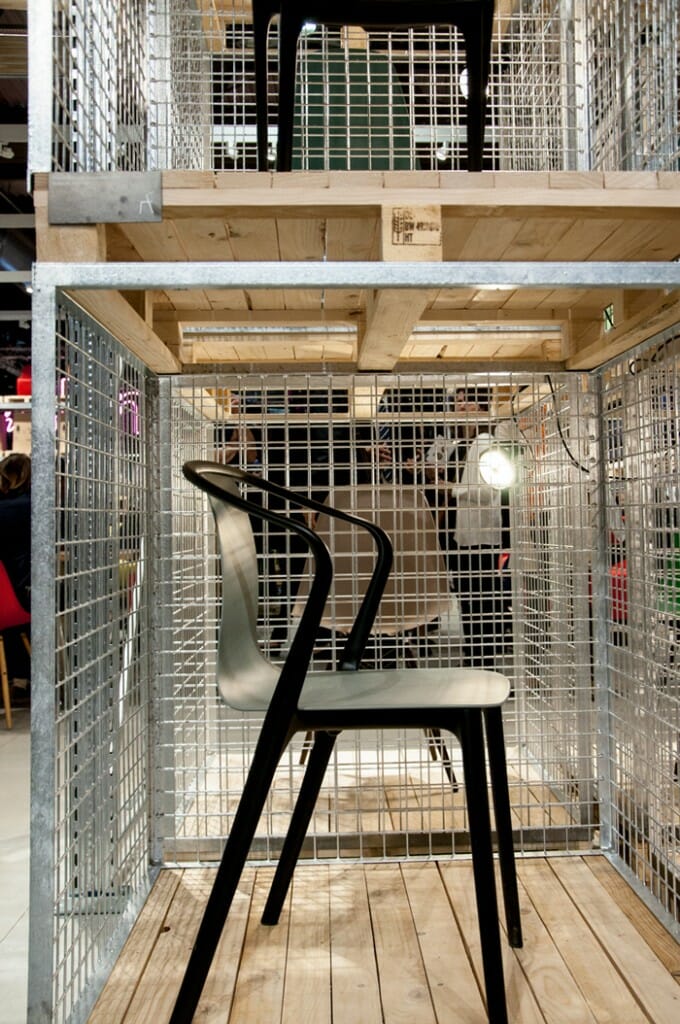 The Belleville armchair, designed by Ronan en Erwan Bouroullec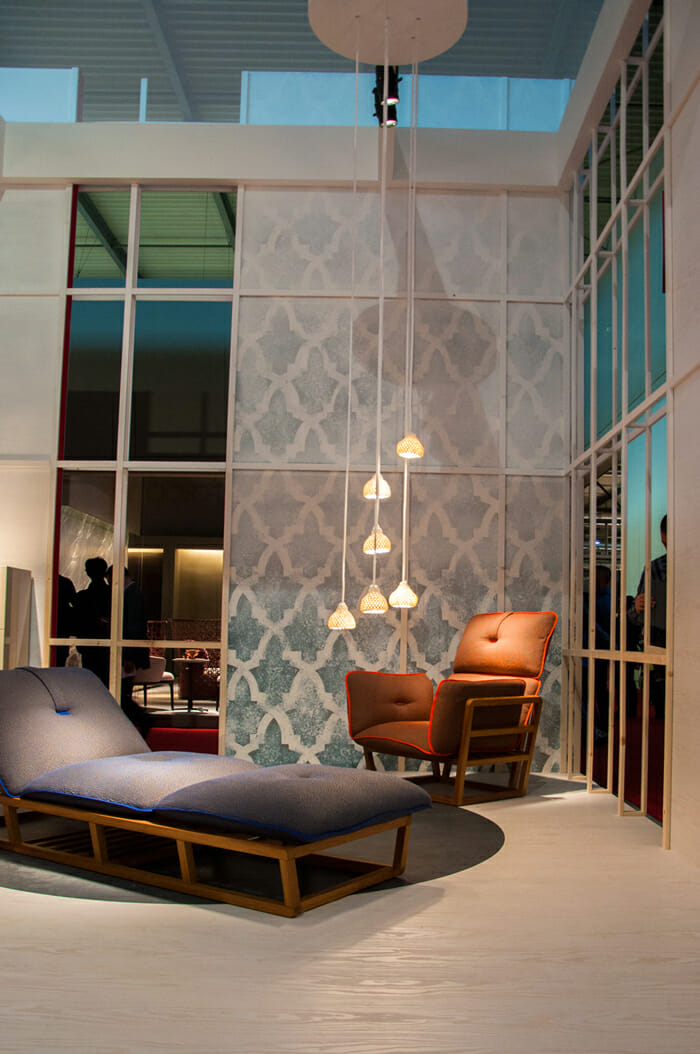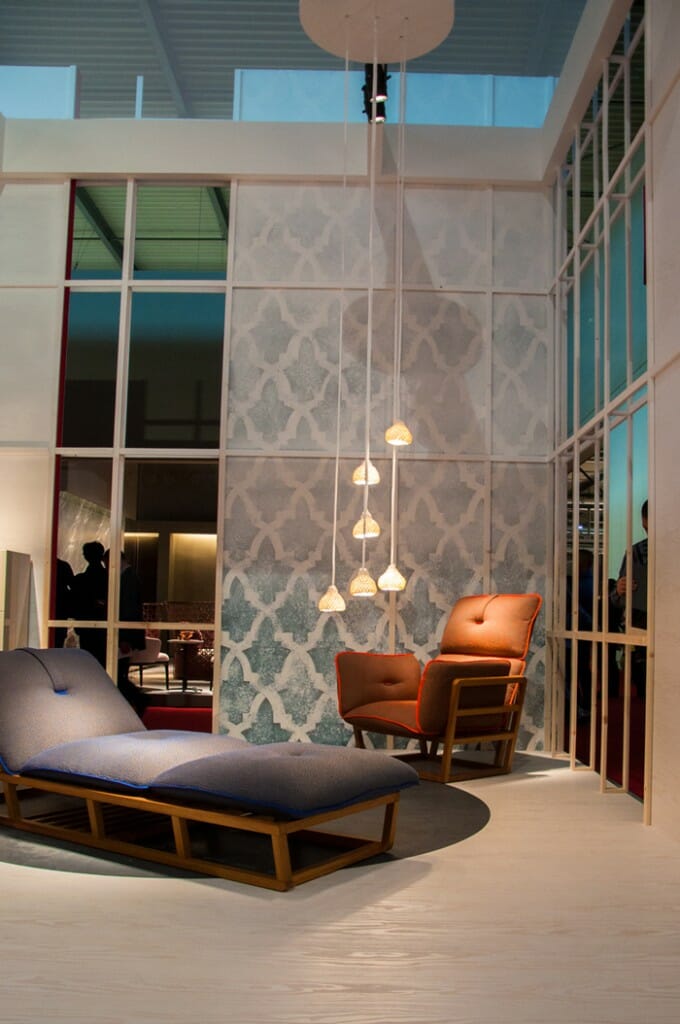 Potocco, Surplus Outdoor Collection, designed by Alessandro Busana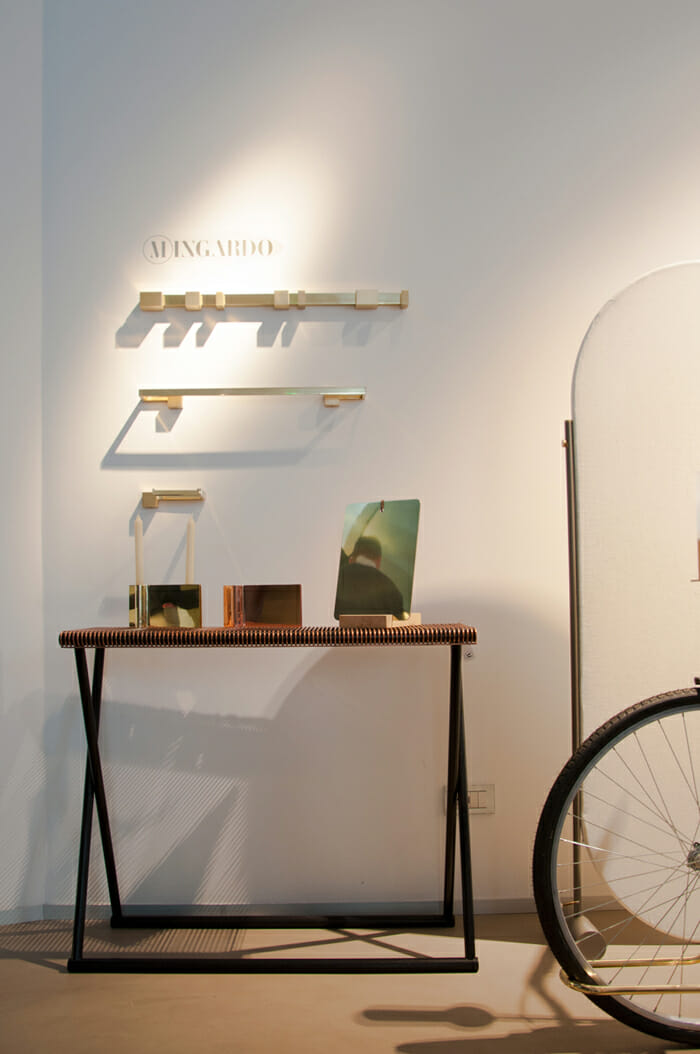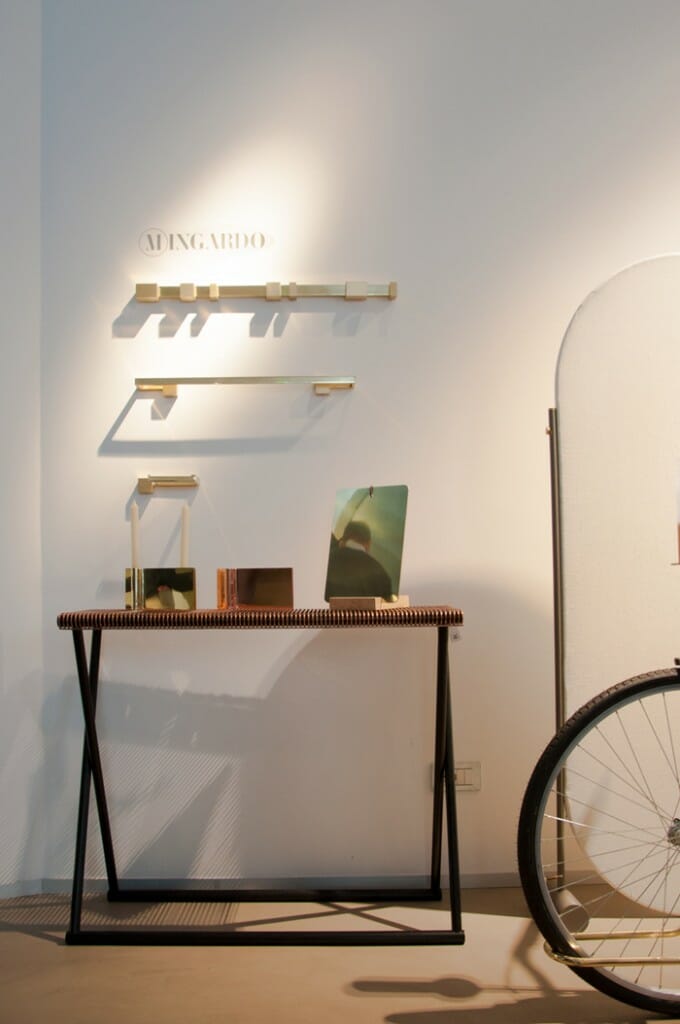 Mingardo
BRIGHT & BOLD & BEAUTIFUL
Bright and bold was the common theme of many collections whether in the background of the exhibits or in the pieces themselves. Upholstery of chairs and sofas leaned more towards textured fabric than leather.  The Emilio Pucci edition of the Madame armchairs from Kartell designed by Philippe Starck made waves with prints and patterns on the outside of the chairs; a  risky but beautiful choice.
Famous Italian design brand, Moroso followed up last year's exhibit beautifully with a showroom that was clean and spatially arranged, entirely focus on the new collection. The collection is industrial, minimal and combined with bright colors- all three elements observed in the Fiera this year.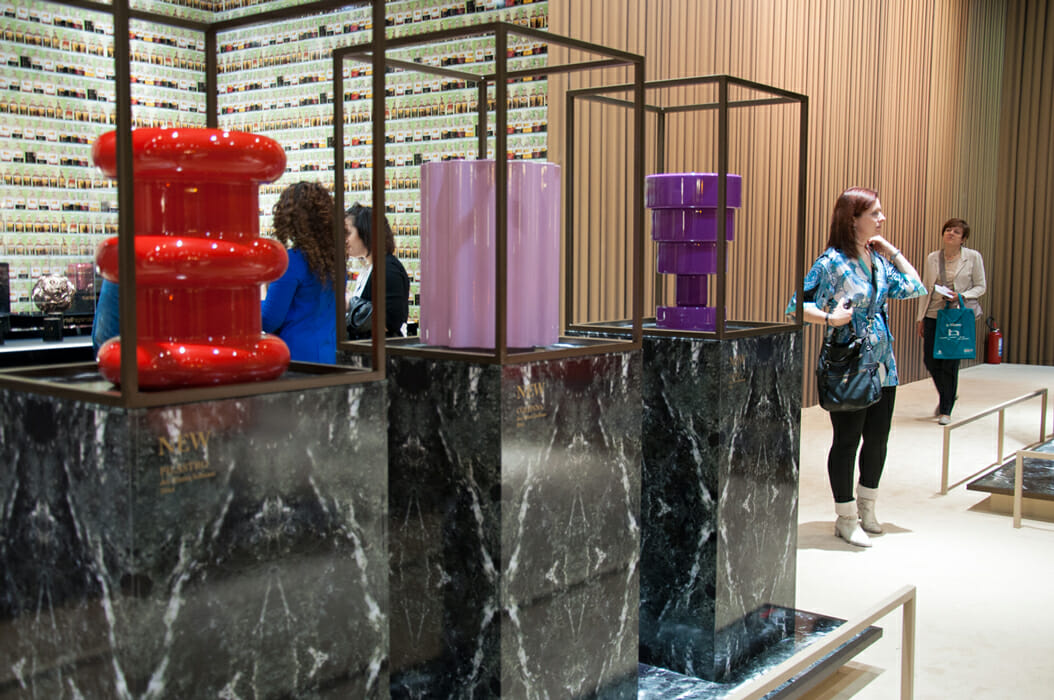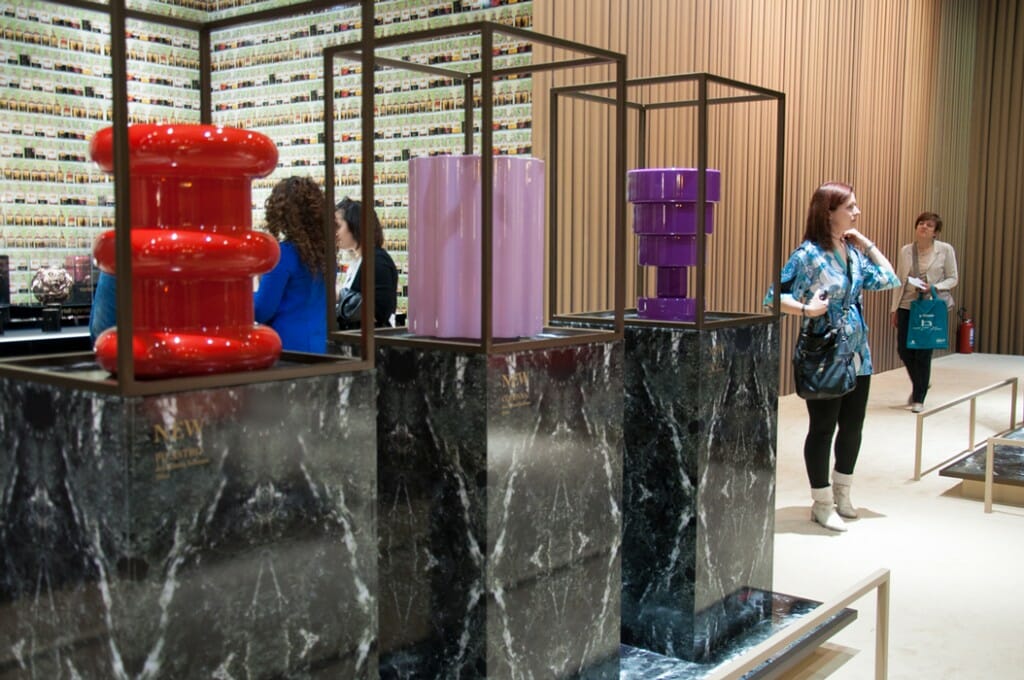 Kartell, new collection of colorful vases designed by Ettore Sottsass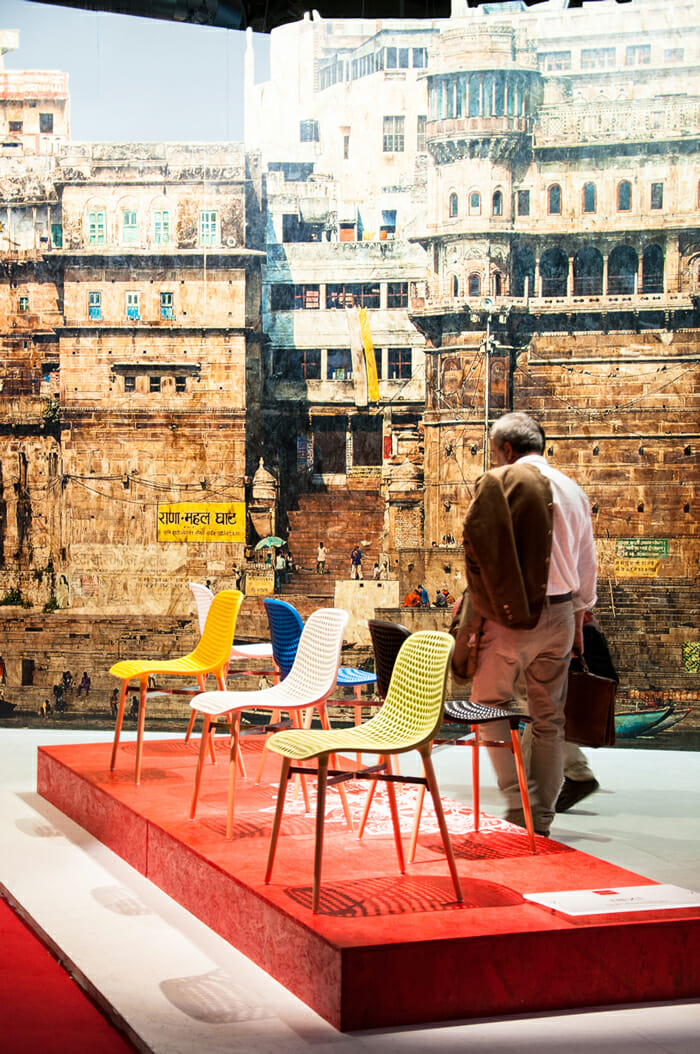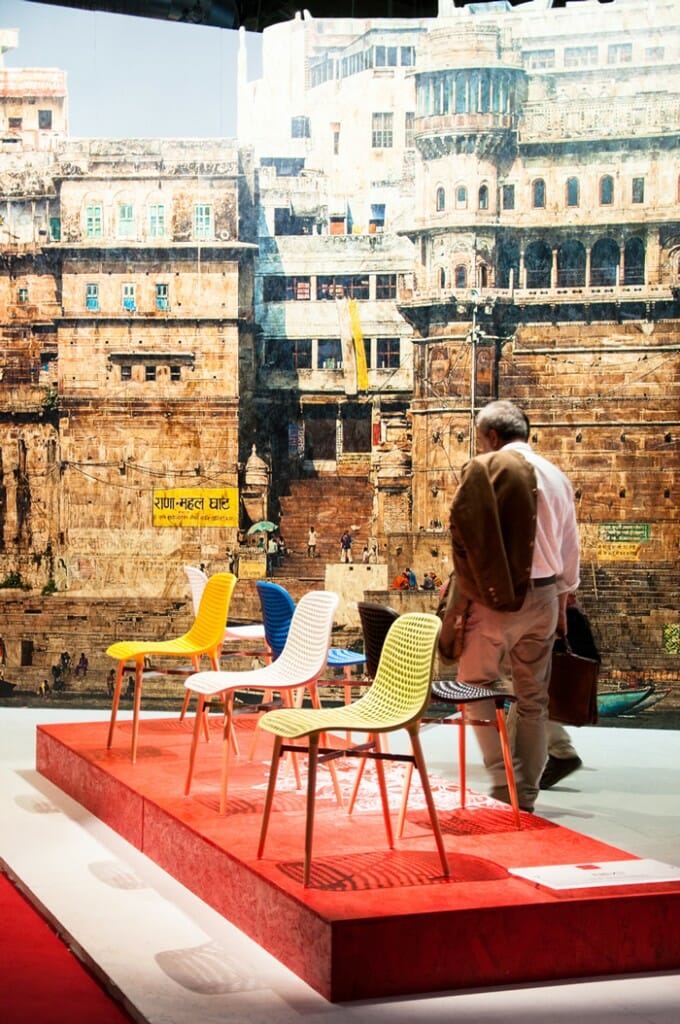 Infiniti, new collection chairs called Next, designed by Andreas Ostwald.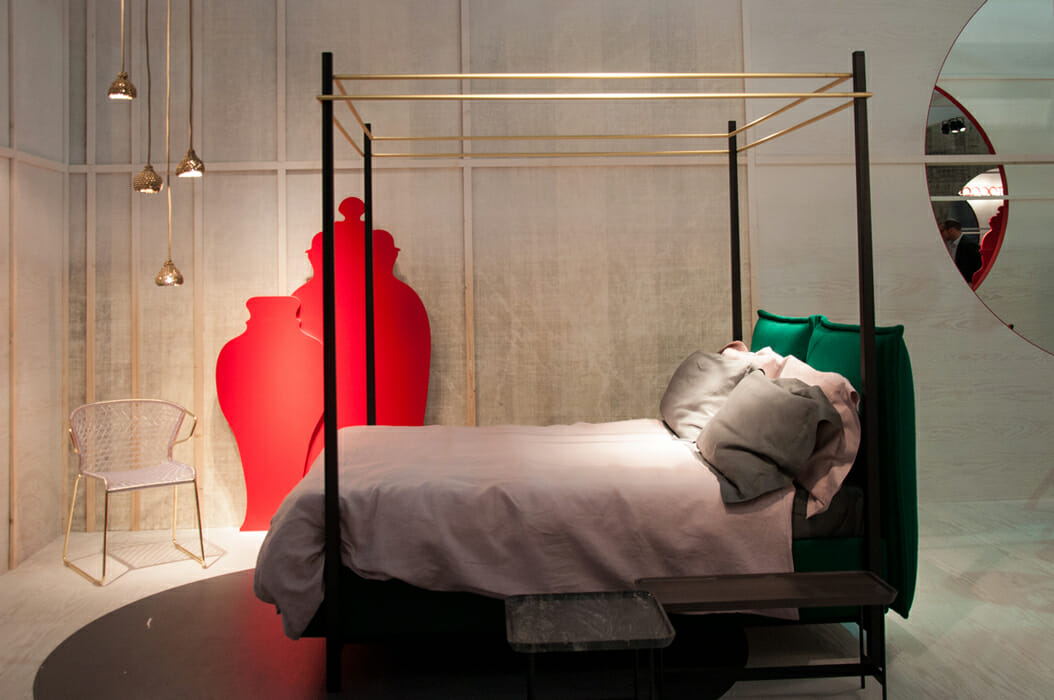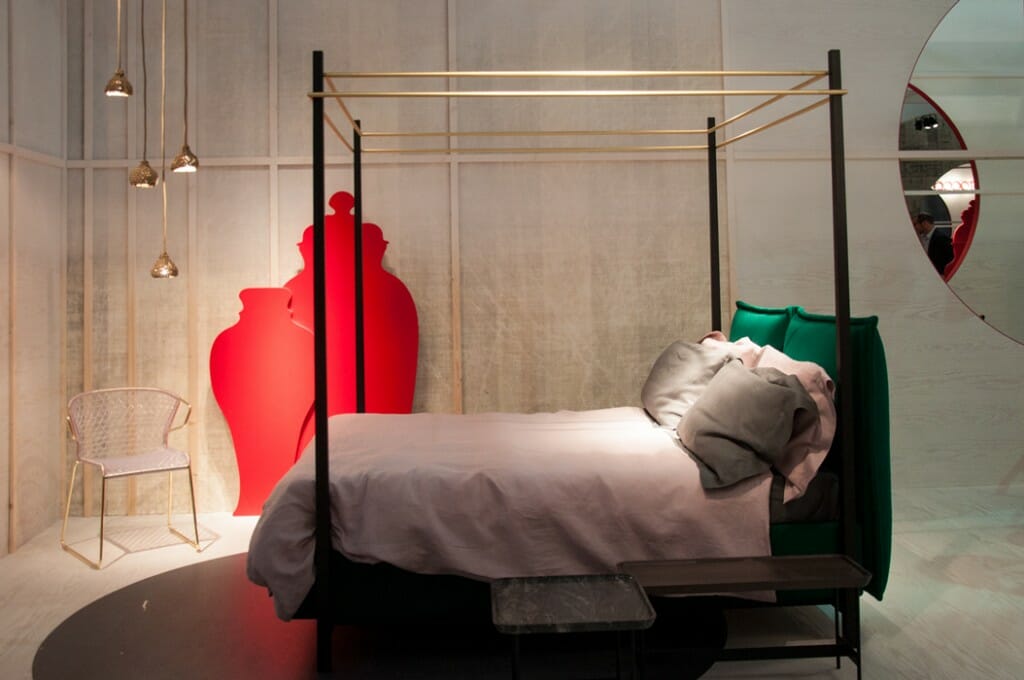 Potocco, Bed 'Purple' designed by Marco Viola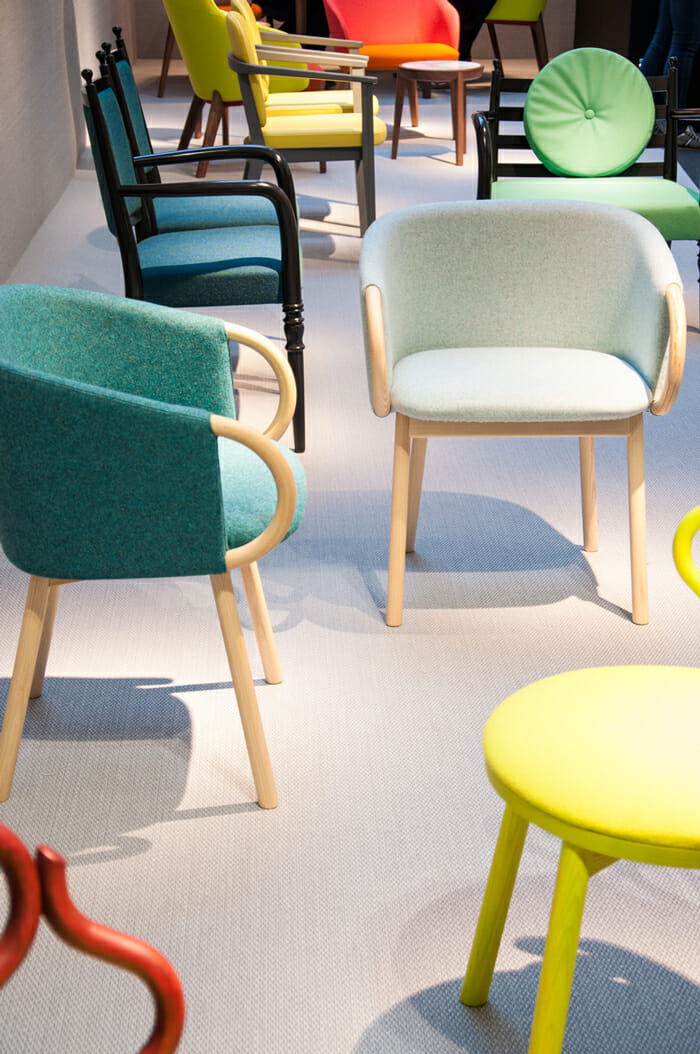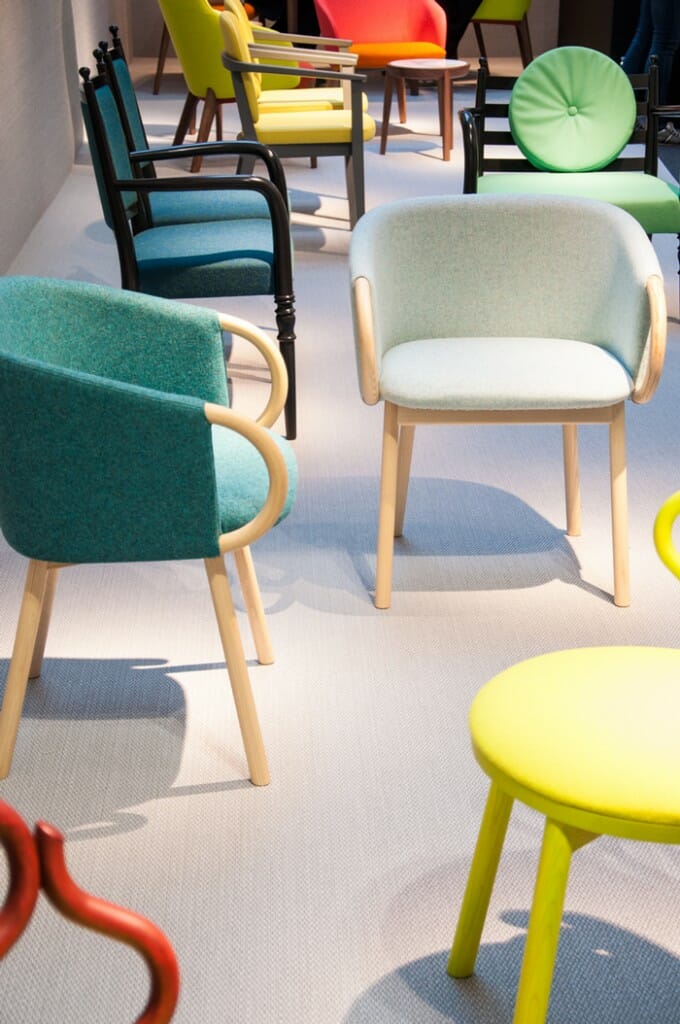 Very Wood, chairs designed by Patricia Urquiola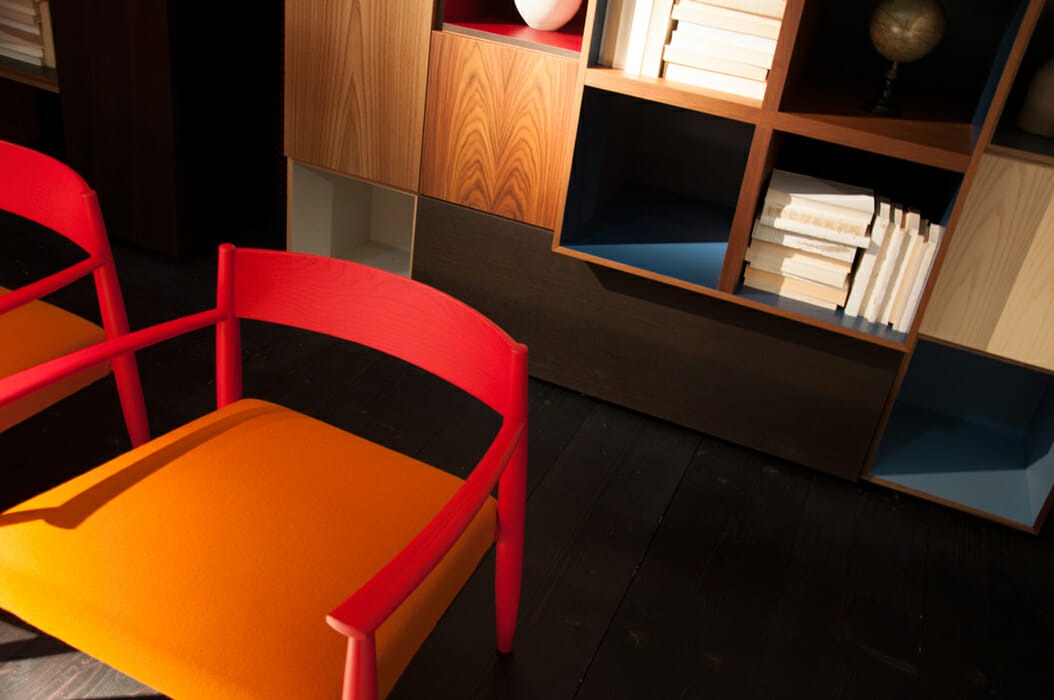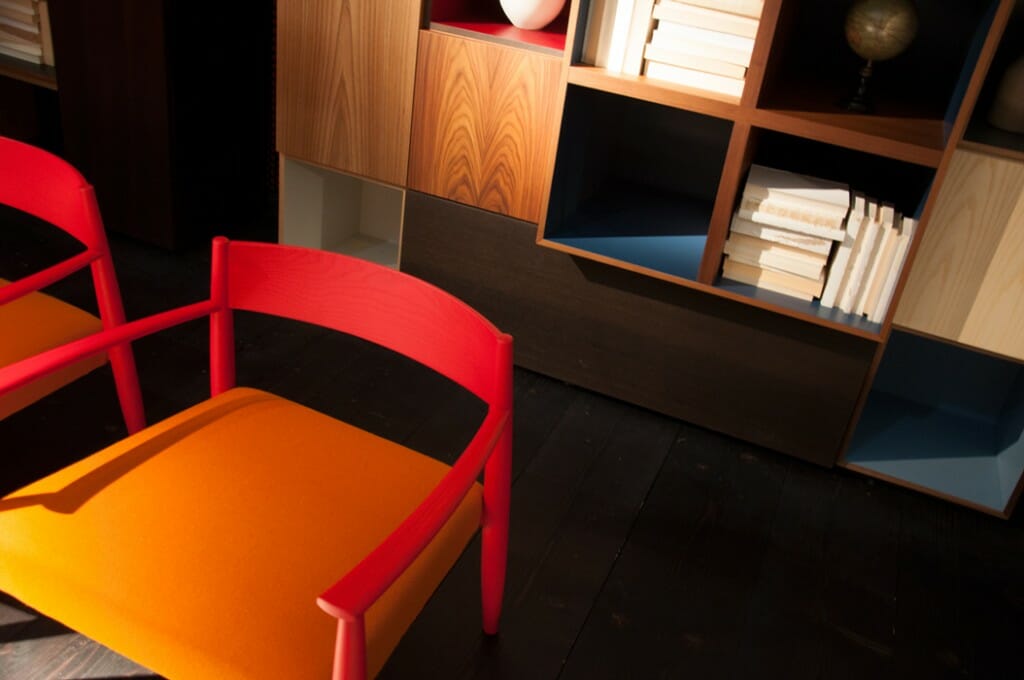 Porro, chair Ghiaccio designed by Piero Lissoni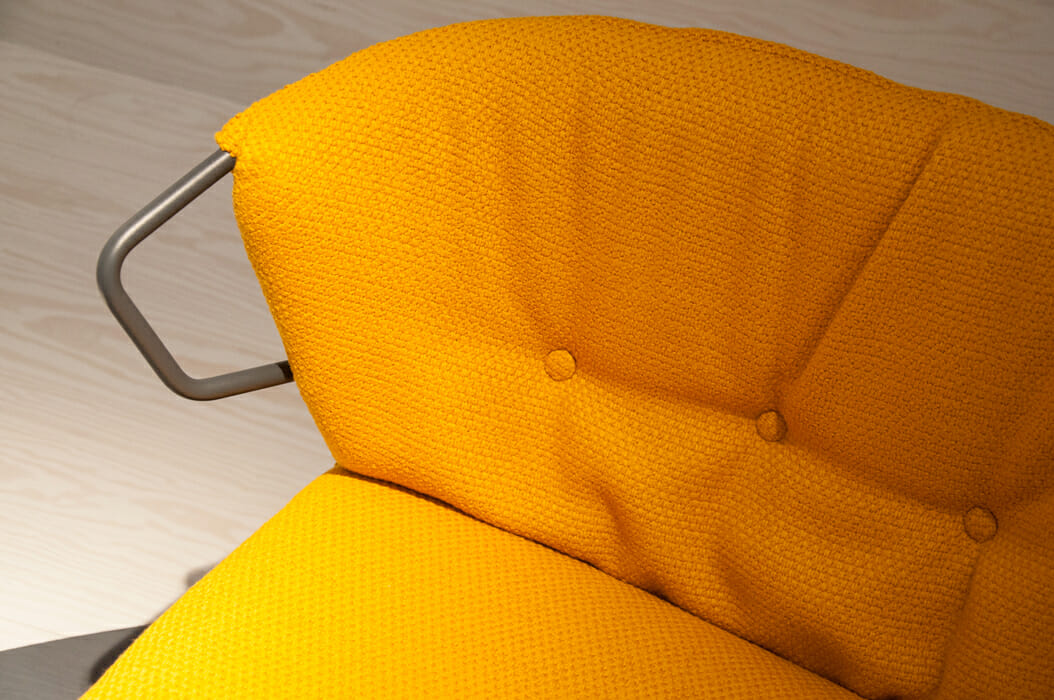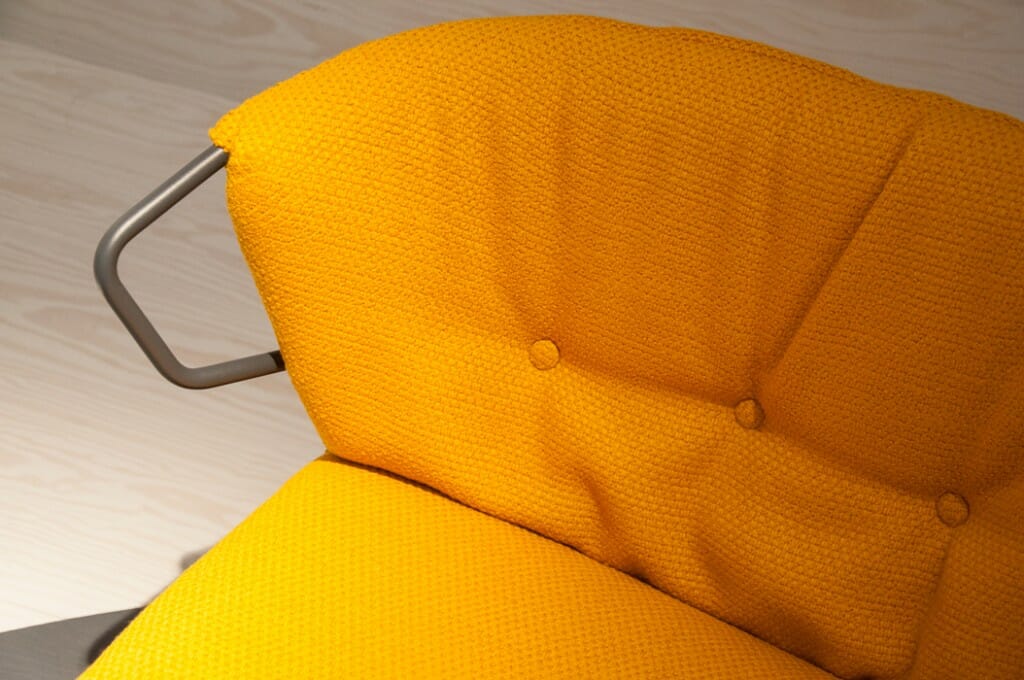 Potocco, Armchair Vela, designed by Hannes Wettstein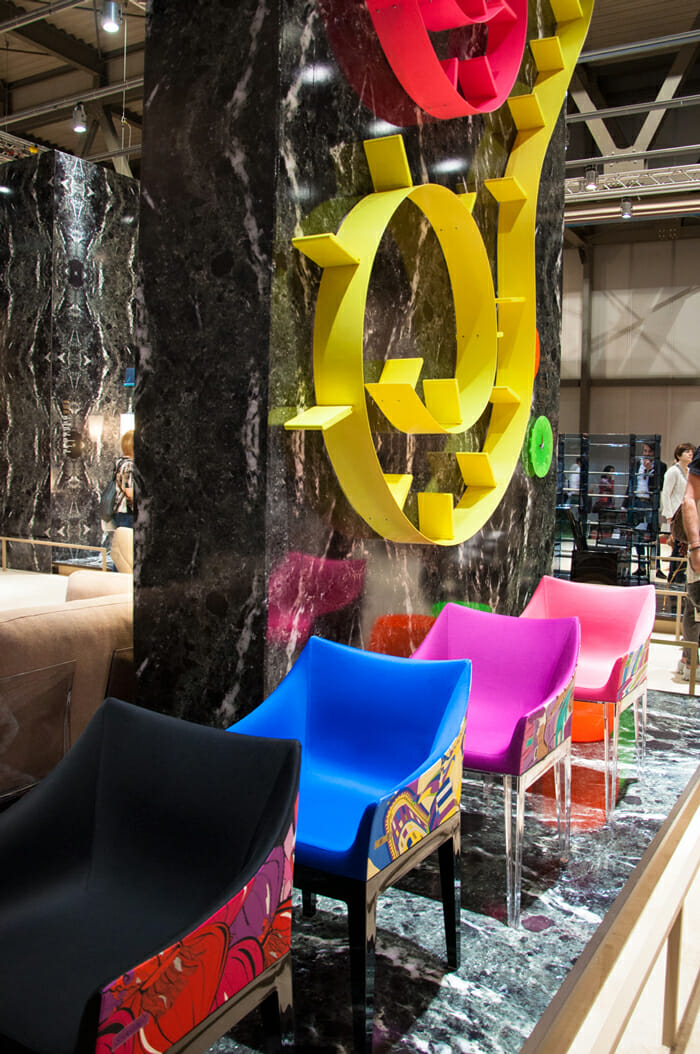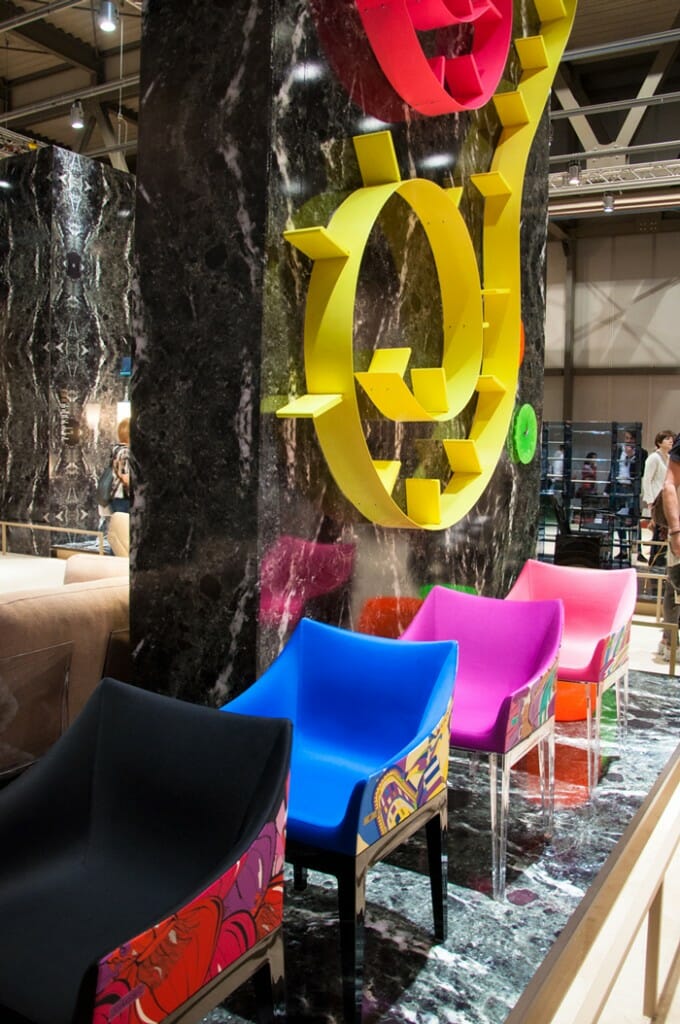 Kartell, Madame chair, deigned by Philippe Starck (Emilio Pucci prints)
 GEOMETRY AND UNIQUENESS
Geometric forms are trending as well. Playfully combined with color these forms create unique pieces that are functional, simple, and chic. The Luna cabinet by Patricia Urquiola  for example, holds items within a drum-shaped volume divided into compartments. Brightly painted lacquered finishes team up with walnut veneers resulting in a fun display of useful artestry.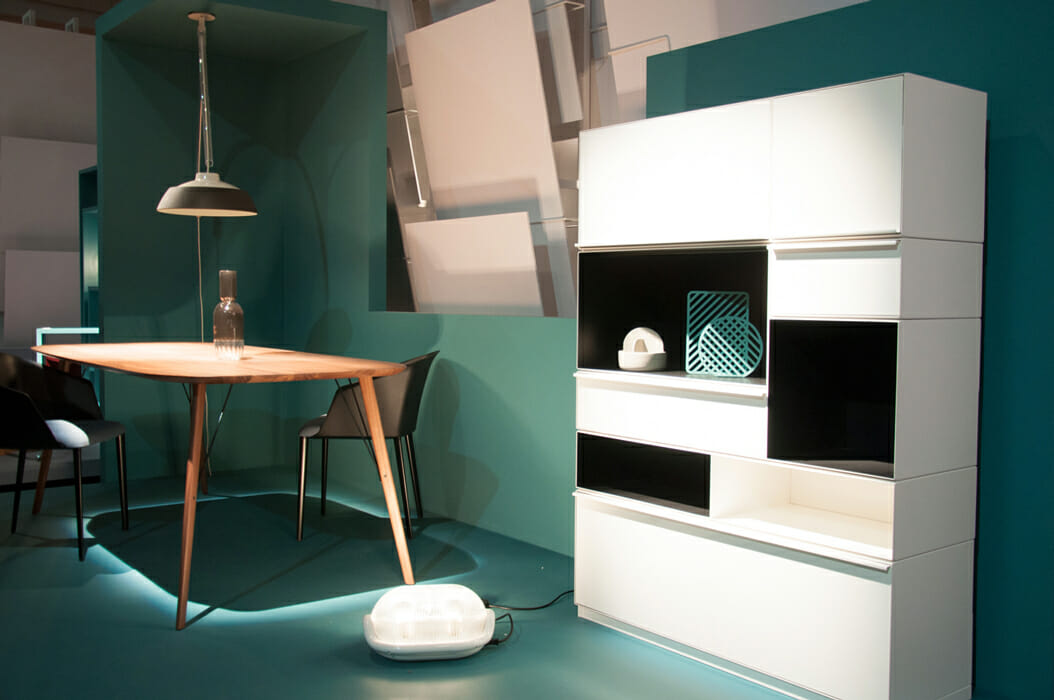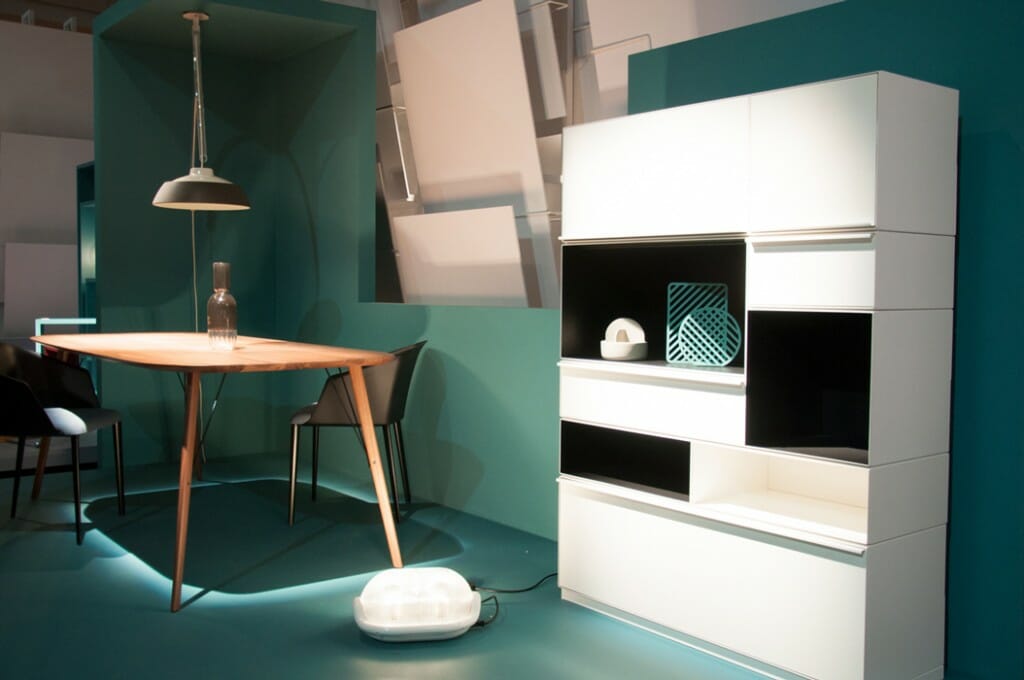 Zanotta's exhibit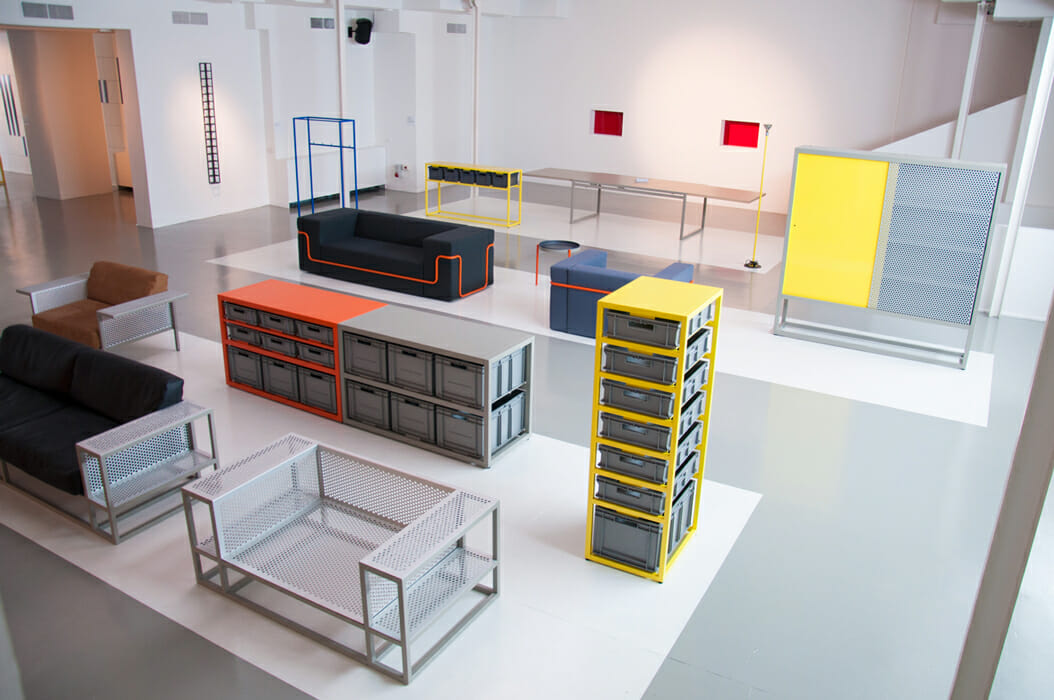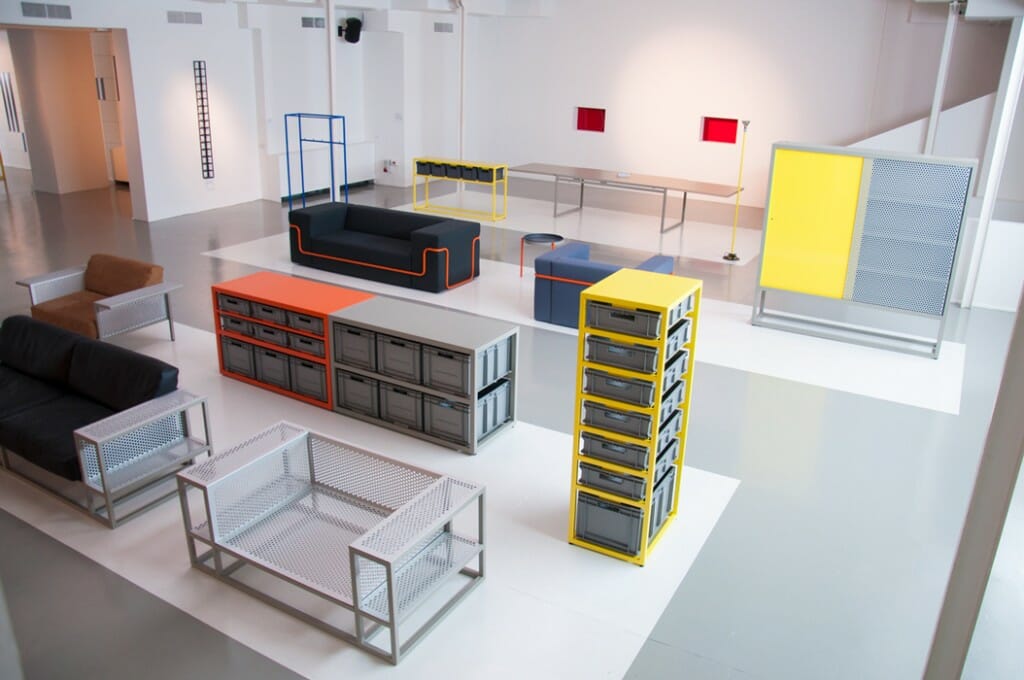 Moroso's exhibit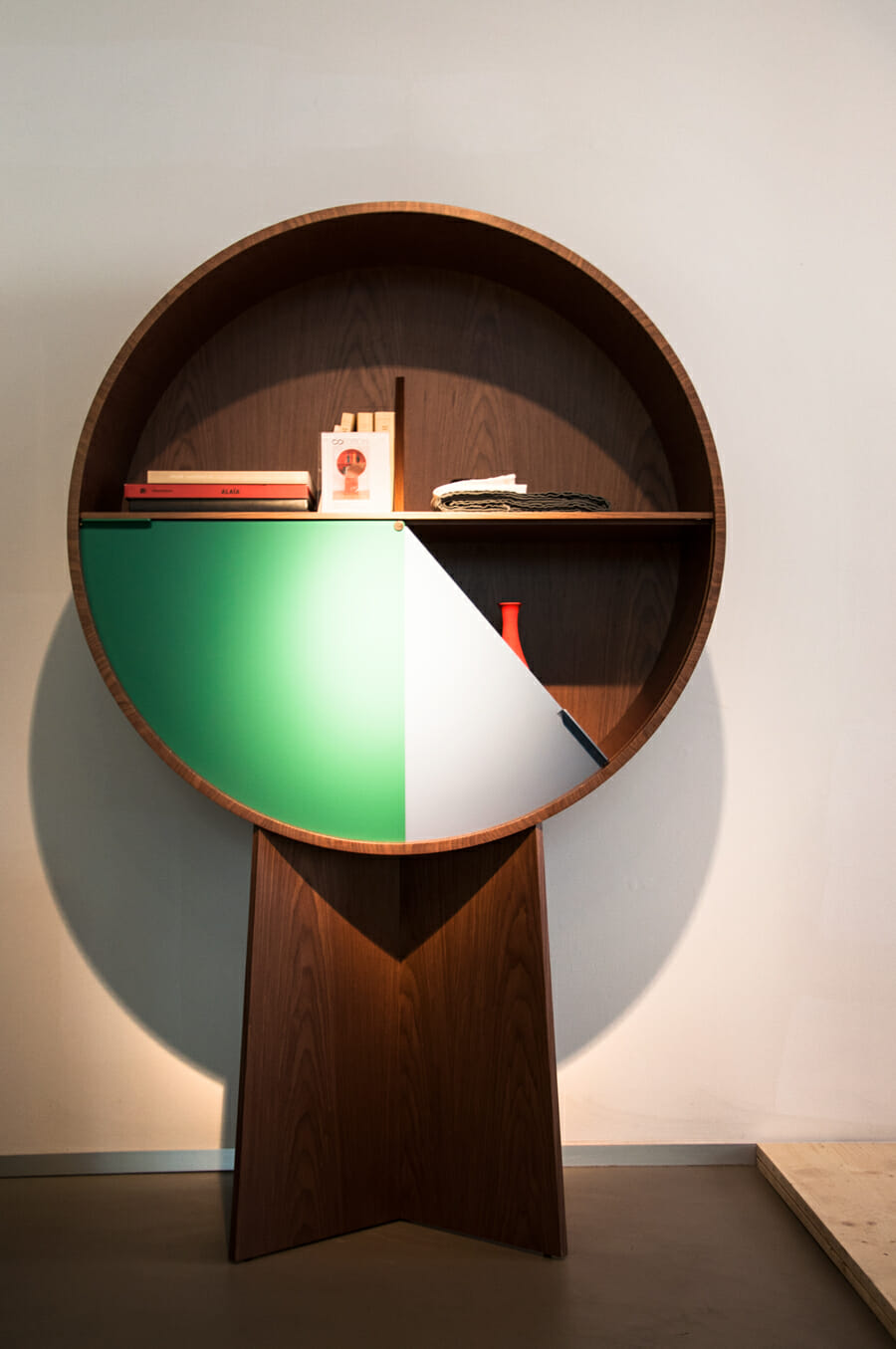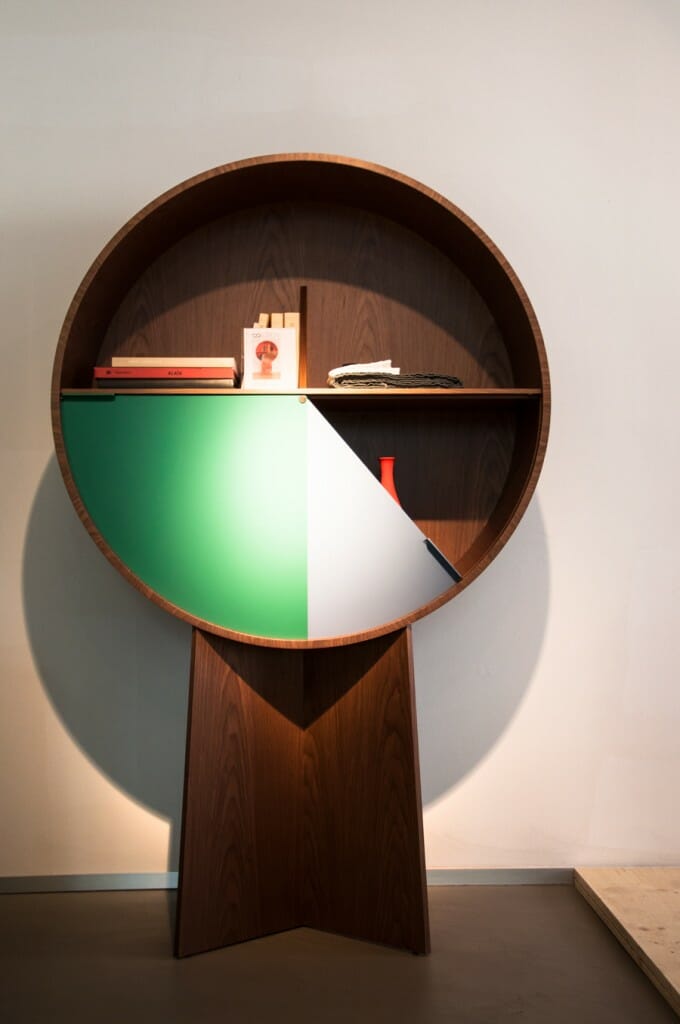 Coedition, Cabinet designed by Patricia Urquiola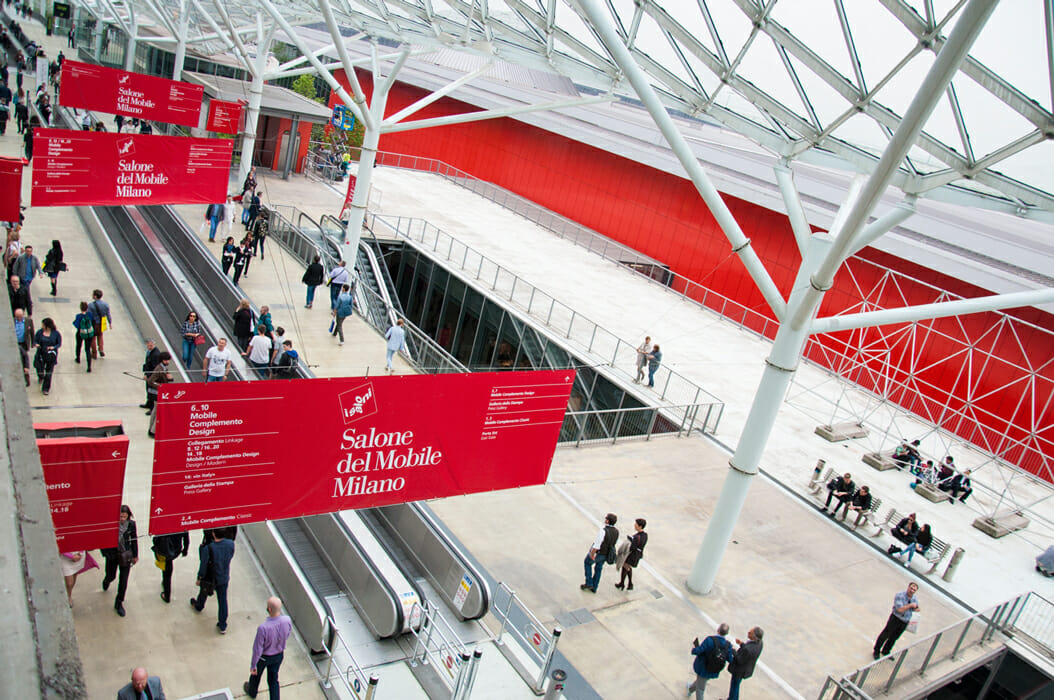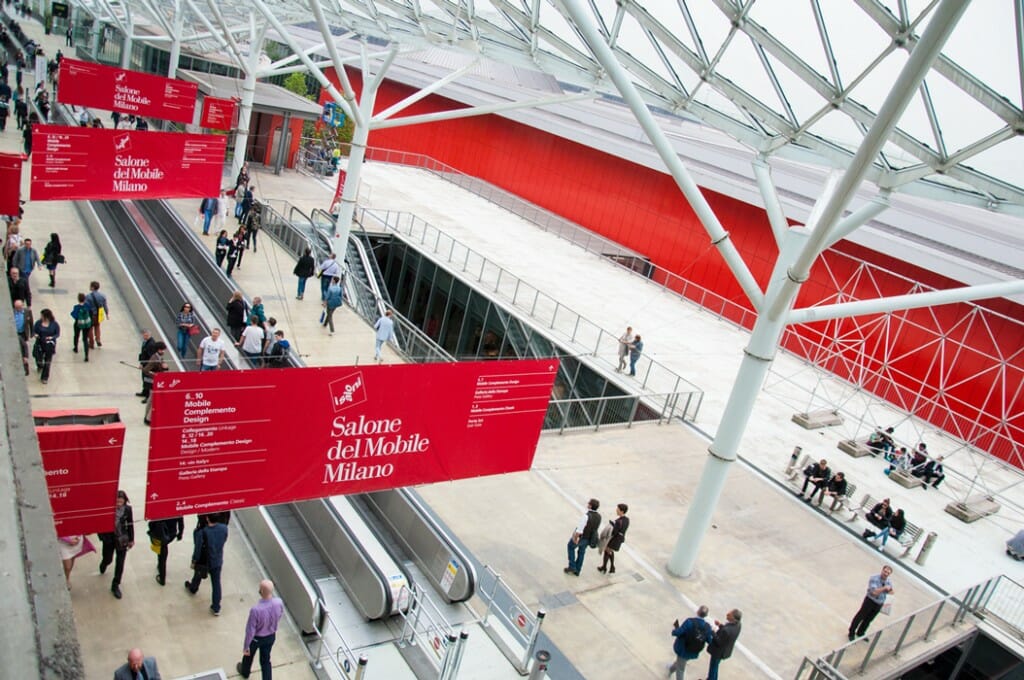 Milan Design week does not disappoint with innovative and gorgeous designs that keep design aficionados satisfied until next year's event.
Images and content by Interior Stylist and  Decorilla deisgner, Colinda van Iperen