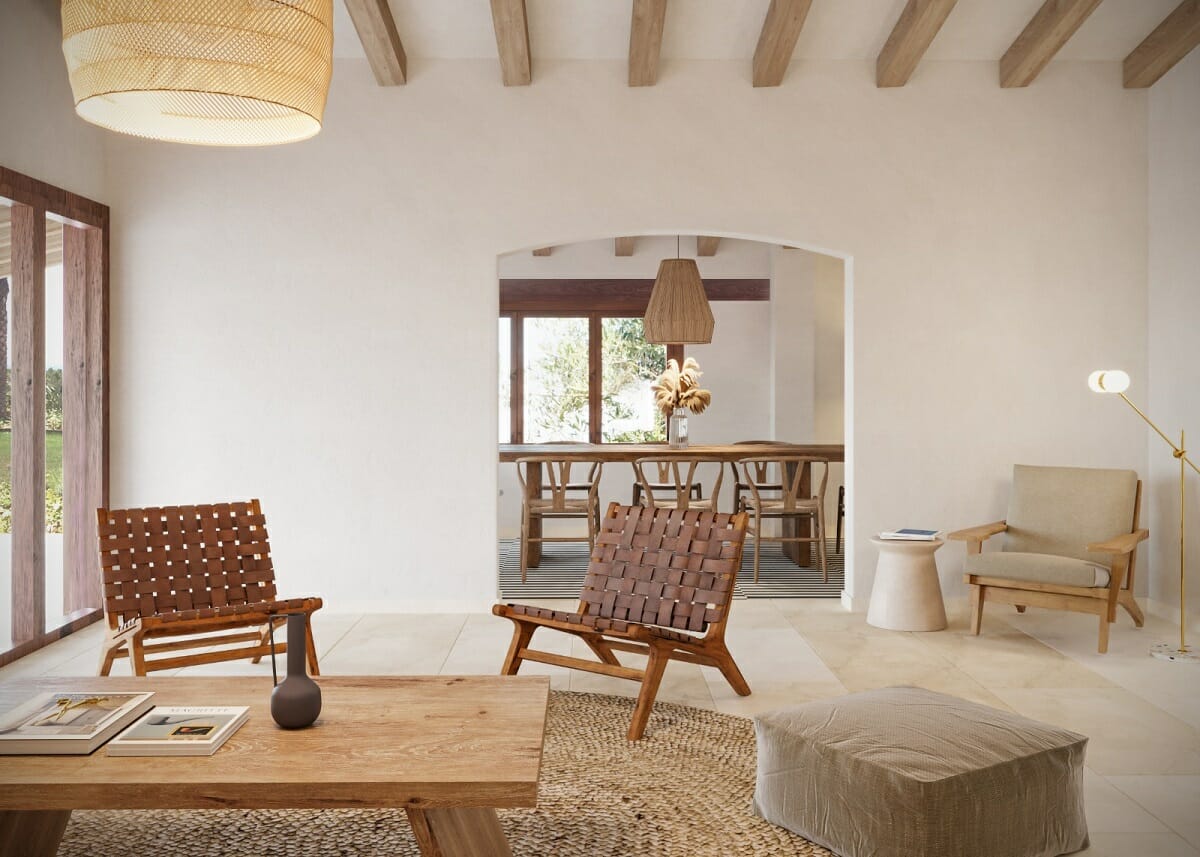 Anna Yancheva happened upon Architecture but always held a fire for interiors. So, it took no time to dive into the exciting world of interior design when she got the chance. This online interior designer holds more than passion – she has a cutting-edge aesthetic clients adore! Read on to learn more about this sprightly creative!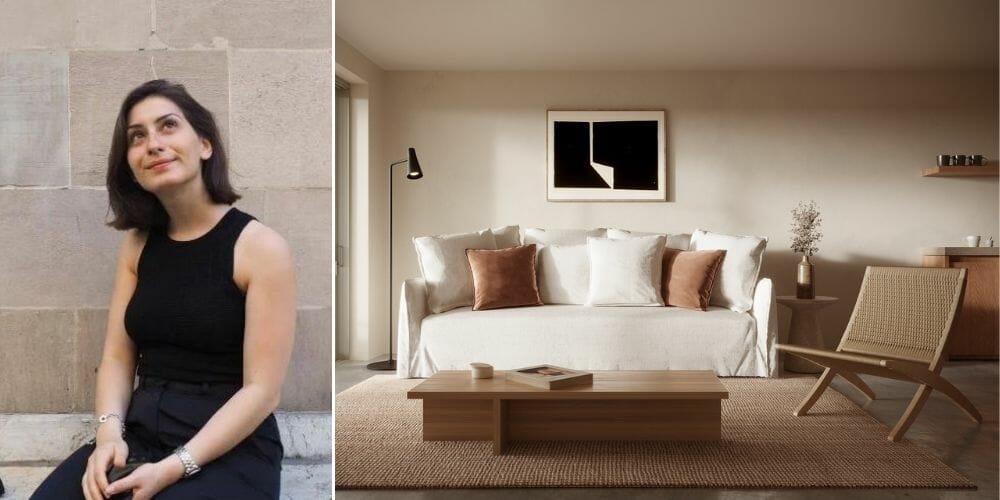 By looking at her work alone, it's clear to see Anna Yancheva has mastered virtual interior design. Her technical background in architecture comes to the fore in her precise yet oh-so-livable interiors. These spaces share an air of opulent minimalism. But more than aesthetics, her designs incorporate the practicality of contemporary Japandi interior design as well as new technology. It's no wonder she is such a sought-after online interior designer-decorator. 
Did interior design always interest you?
Absolutely! Since I was little, I remember thinking about what I could be when I grew up. And I always pictured myself as an interior designer. There was just something about interior design that felt so simple and special at the same time. With a few carefully selected furniture pieces and some curated details, you can give personality and life to any space. Somewhere along the way, I changed tracks and attained my Master's degree in Architecture instead. Yet, I still ended up doing interior design! I guess it was always meant to be.
How would you define your design style?
My style is constantly changing depending on my client's needs. I could go from mid-century designs to something very contemporary or Scandi inspired. Or I can take it even further and have an all wooden wabi-sabi interior. The most vital element for me is the things that won't go out of style. Timeless shapes and materials are a must. I also focus on bringing an elevated feeling to every space.
Love Anna's style and stunning interiors? Then, schedule a Free Interior Design Consultation to learn more about working with her today!
Who or what influences your work?
Scandinavian design that meets the Mediterranean aesthetics heavily influences my style. It's a celebration of the simple things, able to flee from superfluity and avoid the passage of time. Currently, I'm following the works of Norm Architects, Andrew Trotter and Noa Santos. 
What's a must-have item you make sure your virtual interior designs include?
Rugs, rugs, rugs! Every space completely transforms when a good rug is placed correctly. It brings so much warmth to the room. I also always make sure to incorporate green plants, wall art, and decoration pieces. I think these are the details that bring the design to life, and it's a great way to add pops of color to the space.
What is a recent design trend that you're loving at the moment?
I adore mixing materials and design styles. I think more and more people are seeking out unique designs that are not like everyone else's. It's not uncommon to see an otherwise contemporary design incorporating a vintage armchair that brings depth and warmth. These elements make a space feel inviting and special.
If you had to pick a favorite room in your home, which would it be and why?
My living room! I love to switch up the layout and play around with plants and decoration pieces. It's never boring because it's ever-changing. I like treating this space as a never-ending project and an outlet for my creativity.

What is your favorite design magazine or blog and why?
I like reading Kinfolk, Openhouse, and AD. Kinfolk also has some great books on design and lifestyle. Est Living and Yatzer are great platforms for some digital reading. And, last but not least, I enjoy the "In Residence" series by Nowness. It's a little peek inside the homes of famous architects and designers that always leave me inspired! 
What is the best thing about being an online interior designer and decorator?
The best thing for me about being an online interior designer it's the trust that the clients place in you. Designing a home is a very intimate process. There is a great responsibility in creating someone's home or business. But there is also a lot of happiness when you see the final result, especially when you see that your client is enjoying their new space.
What was your first big project and what was your favorite part?
My first interior design job was a full renovation of a country house. It started as a simple design project, but little by little the scope grew. And soon, we were transforming bathrooms, redoing layouts, repurposing spaces, and more! My favorite part of that project was the kitchen. Before, there used to be plastic cabinets in a flashy green color with futuristic bar stools. For our design, we combined natural oak wood with beige concrete and some black details. The result was a very warm and functional space that fits better the style of the house.
How do you manage challenges that come up during a design project?
My priority is to always listen to the client and their needs. Bumps are to be expected. That's why it is so crucial to stay flexible, offer alternatives, and maintain clear communication. If any challenges come up during the process, most of the time they only make for a better final design!
Why do you like virtual interior design?
I like the possibility of connecting and working with virtually anyone around the globe. Virtual interior design a great tool and it makes interior design accessible to everyone. In the past few years, we have been learning how much our environment affects us. And I feel grateful to be able to help my clients shape an environment that suits them and caters to their needs.
Want to work with an online interior designer? 
You can start a project with the talented Anna today! Or, schedule a Free Online Interior Design Consultation to learn more about your design options!