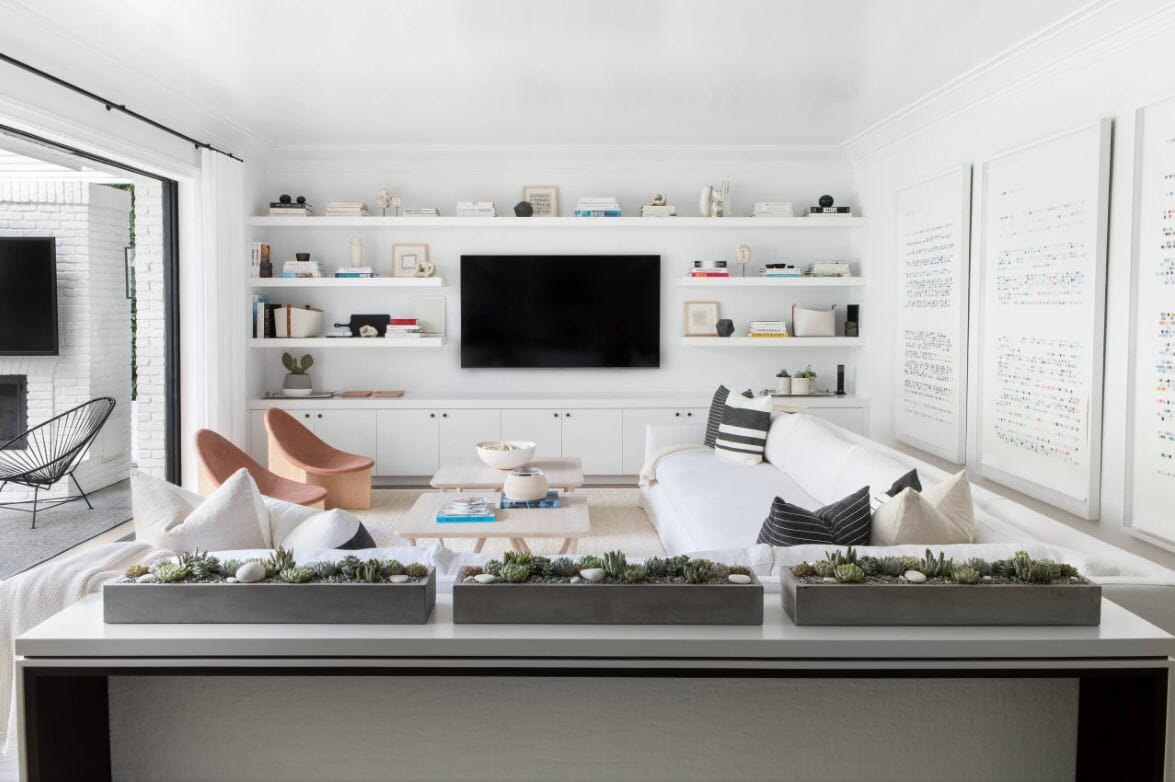 Have you been thinking of remodeling your home? As exciting as this sounds, starting a home renovation can be a lot of work and even overwhelming. We've put together our favorite home interior design tricks to help you get though your project! Check out our insider tips and read on for the 10 essential home remodel tips revealed by the pros!
1. Home interior design 101: have a plan
This is number one for a reason: you need to do it first. When handling your remodel alone you may be tempted to skip this step but it's absolutely crucial to spend some time on planning. This includes creative tasks like choosing a style and selecting your color palette. Plus, it means taking accurate measurements of your space and organizing all that needs to be done on the calendar, to get a realistic timeline. Yes we know, it sounds like a lot of work to be just at step one! But we promise this will save you time and it will avoid costly mistakes down the road. Keep in mind that you don't necessarily need to do everything at once. In some cases, it's perfectly fine to remodel just one area of the home to start with and then continue at a later stage. After all, a home remodel needs to be a pleasure, not an overwhelming chore!
2. Reflect your personality in your home interior design
Going back to the choice of your style, you'll probably look for interior design ideas online and search for the main home interior design styles to get you started. And while looking at examples of classic, farmhouse, and boho interiors, you might think you're not ready to choose just one. Well, be reassured, that's perfectly normal! In fact, styles are there to give you general guidance, but at the end of the day, your home should reflect who YOU are and make YOU happy. So feel free to mix and match elements from different styles! It might take a while until you find the perfect fit for you, but keep editing and don't be afraid to try new things!
3. Be careful with trends
Let's talk about styles, colors and texture a little more. Between Pinterest, Instagram and interior design magazines, you'll see new trends coming in regularly and you'll probably fall in love with at least one at every season (again no worries, that's normal!) The fact is that trends look so attractive also because they are hot in that moment, but they will not necessarily last in time. So when you're making choices for your remodel, always ask yourself if you really like that trend. The worst thing is investing in expensive trendy pieces and then getting bored of them after a few months!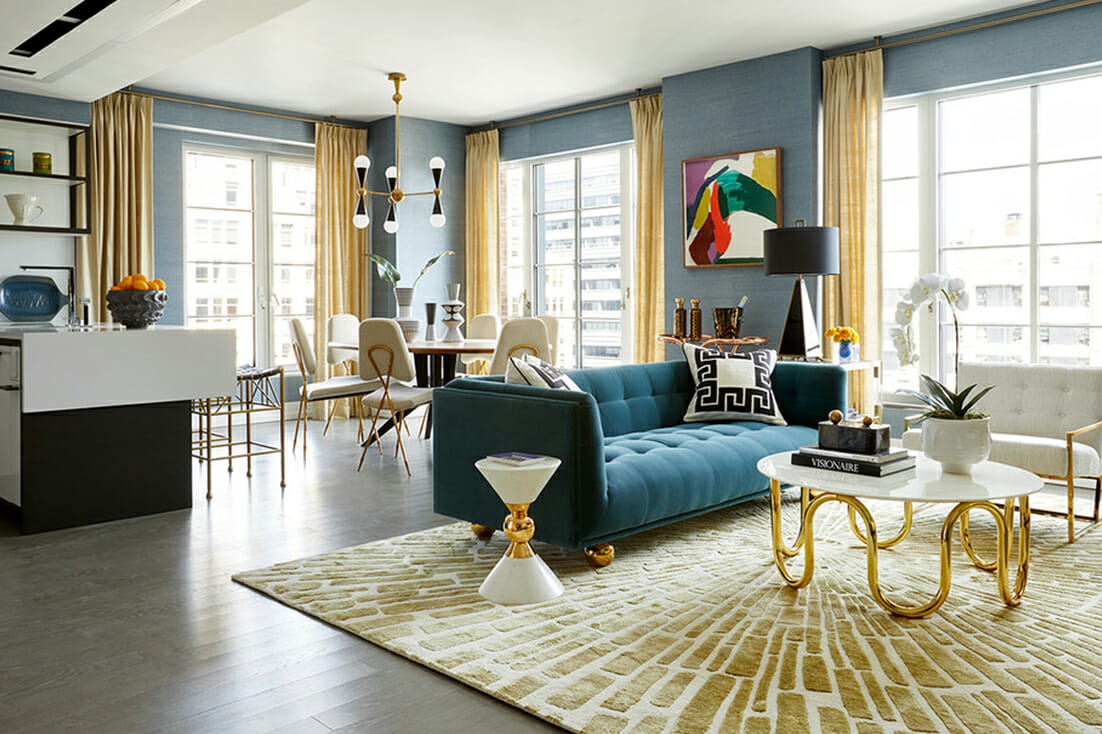 Here is the safest way to approach trends, tested by professional designers: stay on the safe side with the most durable and the most expensive items of your shopping list. So for flooring and big furniture items choose timeless pieces that you really love and that you're going to love for a long time. Once that's done, have fun with trendy accessories and easy-to-swap items! This way, you'll be free to update your home without breaking the bank when you fall in love with a new trend and your home interior design will always be actual!
4. In interior design, every space is worth it
Living room, bedrooms, dining area, and kitchen; these are the rooms people normally think of when planning a remodel. But every part of your home is worth some home design attention! For example, the entryway is the very first thing people (including you) see when entering your home. A pantry is a place where you'll go to every single day. And what about the laundry room? That's a space guests will probably not see, but you're going to spend quite some time in there and it would be better if the space didn't feel drab!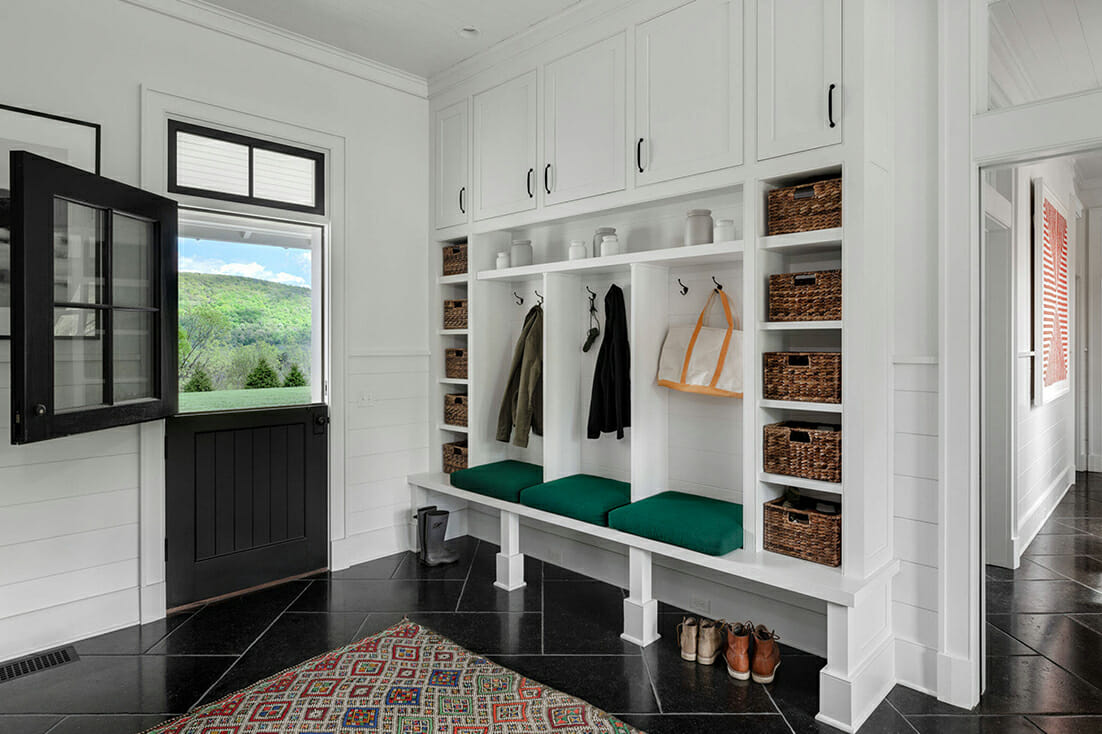 You get the point; what we're recommending you here is to give some love to all rooms in your home. That's clear, budget is always limited and you're going to be spending more time and money on the rooms that are most important to you. But don't let those secondary spaces totally untouched. From sticky tiles to accessories, there are plenty of inexpensive home interior design ideas that will be just enough to give a fresh look to those rooms! And this will come with more than one benefit. First, it will give a cohesive feel to your home, which will create that beautiful designer look. Second, you'll get to enjoy a beautifully decorated space no matter what you're doing, and who doesn't like that?!
5. Proportions are key
One of the most common mistakes people make when choosing furniture and accessories is getting the proportions wrong. Which may seem unimportant but it actually makes all the difference when looking at a finished room! Do you know that "it doesn't feel quite right" feeling? Probably some proportions are wrong! For example, people tend to choose small pieces for small spaces. But in fact, filling a small room with plenty of small pieces will only make it feel more cluttered! Instead, choosing a few larger pieces will ground the space, make it feel more spacious and comfortable. On the other hand, going with furniture pieces that are too big can make it hard to walk around and this is always annoying.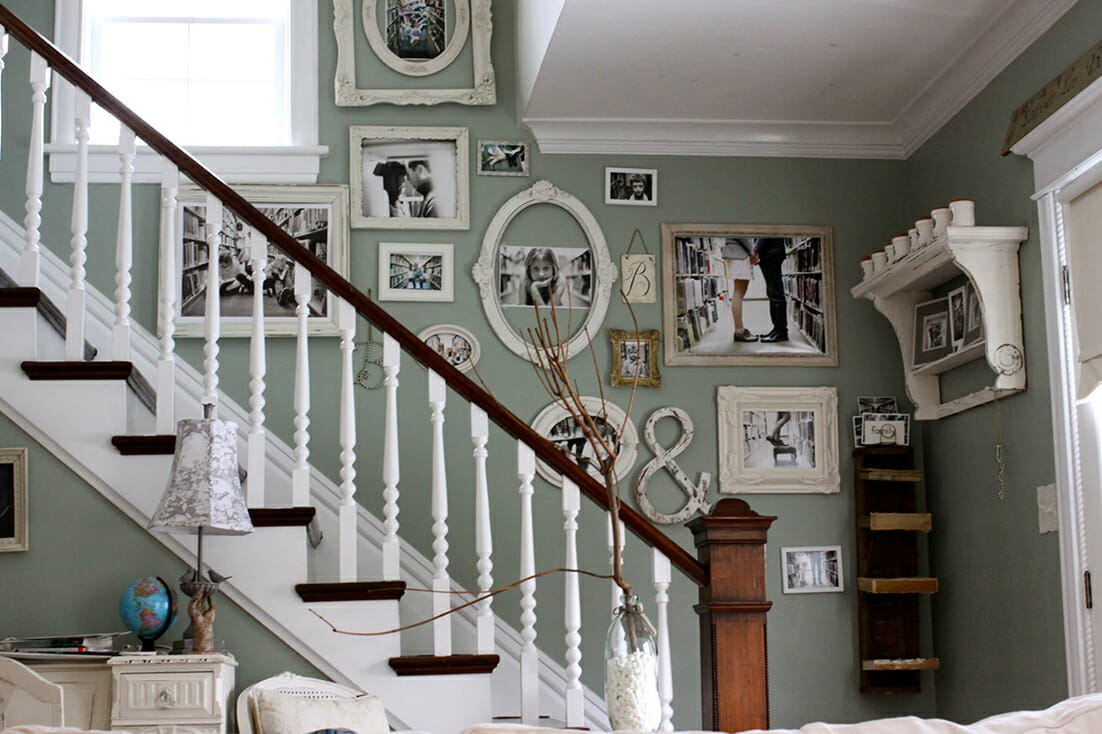 Even though it's so important, it is not always easy to figure out how much is big enough; so here is a pro tip for you! Every time you're not sure of the proportion of an item, use paper tape to trace its contour where it should go. This will give you a much better idea of how much space it will actually take and you'll be able to see if you'll have enough space to walk around comfortably. This is also a tested trick to plan a successful gallery wall!
6. Mix old and new
This is another important point people tend to forget: going for a home remodel does not mean buying everything new! In fact, mixing new pieces with things you already have is going to give your home your special touch (besides saving you some precious money). This is also the perfect occasion to incorporate that vintage dresser you inherited from your grandparents which means so much to you! Going back to the choice of your style, your home will need to reflect who you are and sentimental pieces are key in making your home feel yours. But that's not only about vintage pieces. Mixing old with new also means just keeping things you already have! While you are at it, always remember that things can be used for different functions and your creativity is the only limit in choosing what you can use your existing side table for!
7. Paint!
If you ask a designer what is the first thing they would advise to do to give a fresh look to a space, many of them will answer paint, and that's for good reasons! First, paint is a relatively easy job. After some practice, it will become the ideal weekend project and it does make a tremendous difference, really. And paint is not only to add a touch of color! With paint you can make a space look larger, you can highlight an architectural feature (say a molding), you can create a focal point and re-proportion the space. Not only that, colors can change the mood of an interior and create ambiance. For instance, blue has a relaxing effect while orange and red are stimulating hues.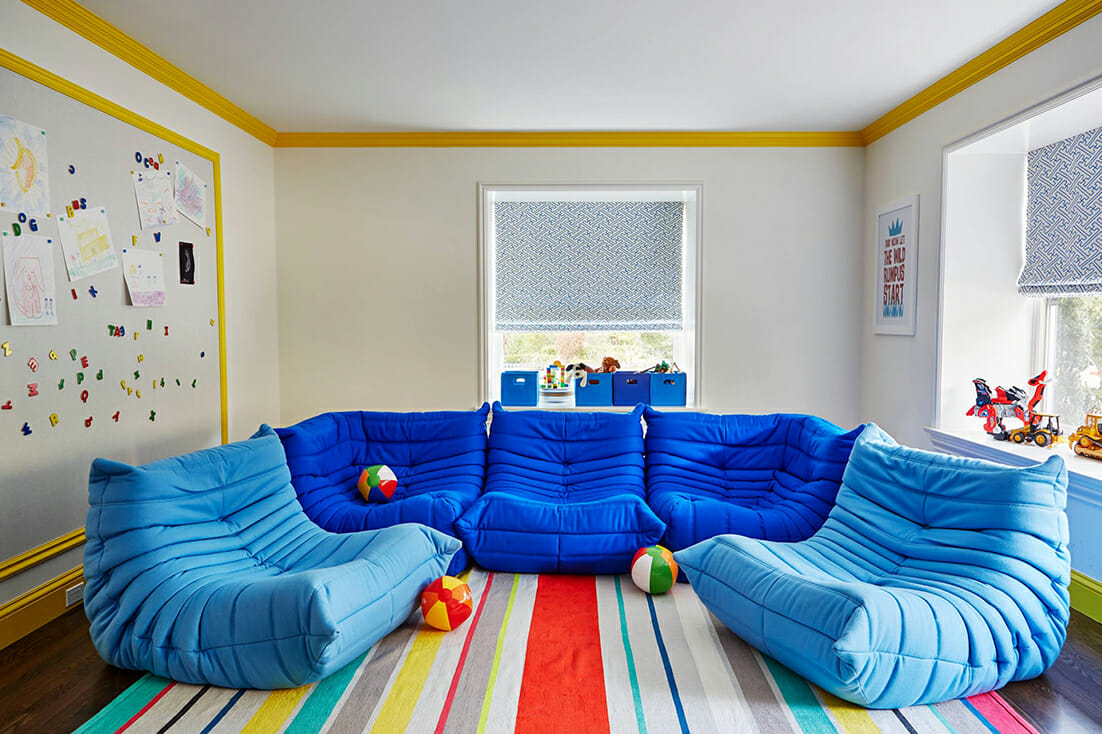 When talking paint, people tend to think about walls, but there's more! Ceilings are one of the most underestimated surfaces of a room and a coat of paint will immediately give character to the design and create a great conversation starter! Furniture and accessories can also change dramatically when painted. This is a great tip to keep in mind when looking at items you already have; if you like their shape but not the color, paint can be all it's needed to make them fit your new home interior design! Last but not least, paint does not necessarily mean a solid color. Patterns, gradients, and textures add a whole new level of interest to any painted surface! If you look online, you'll find plenty of paint-related home design ideas and tutorials to achieve unique results! Also, don't forget to consider wallpapers and wall stickers. Used alone or in combination with paint, they're a sure way to step up the look of any space!
8. DIY it
DIY is not only a home remodel tip to save you some money; it is also a fun creative hobby and it allows you to get exactly what you want! Once again, Pinterest is full of mind-blowing ideas. And don't be discouraged if you are not a top DIY person! There are many projects that are not so hard to make but still have a stunning final effect!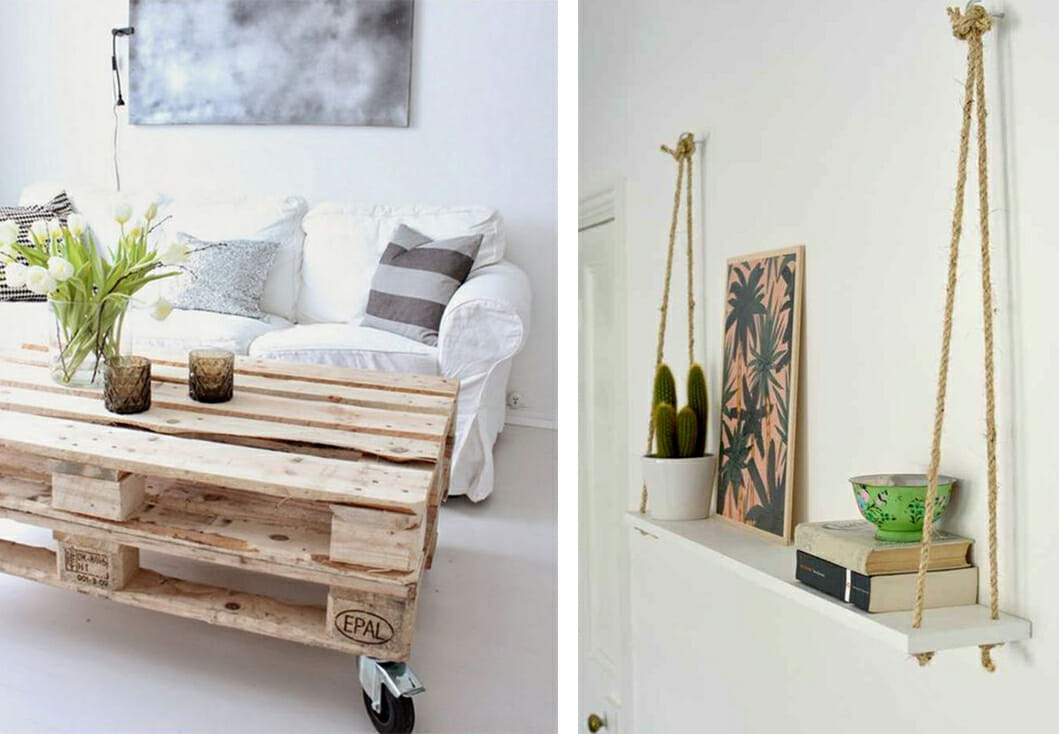 Also, DIYs can become a family matter and friends can be involved too! Children can participate in simpler projects while adults tackle the most complex ones. In the end, working together on a DIY is a sure way to give an item a unique personal value and – once it has found its place at home – just looking at it will bring back all the funny memories of the making process! Overall, making some of your home pieces yourself will make your home feel really yours. Plus, it will be the perfect conversation starter! A simple DIY can also be what's needed to update some of your existing pieces and make them perfect for your freshly remodeled home. So once again, take some inspiration online and then let your creativity flow!
9. Utilize all of your space
How many corners in your home are unused? And how much storage and function would you get if they were utilized properly? We bet you've answered "a lot" to both questions! In fact, when furnishing a home with ready-made pieces, it's normal that they don't always fill the space exactly. Some examples would be those few-inches between the kitchen cabinets and the wall or above them. Or the space between the wardrobe and the wall. Or the empty space above your living room bookshelf. All these awkward tiny spaces here and there may seem irrelevant, but they could add so much value to your home!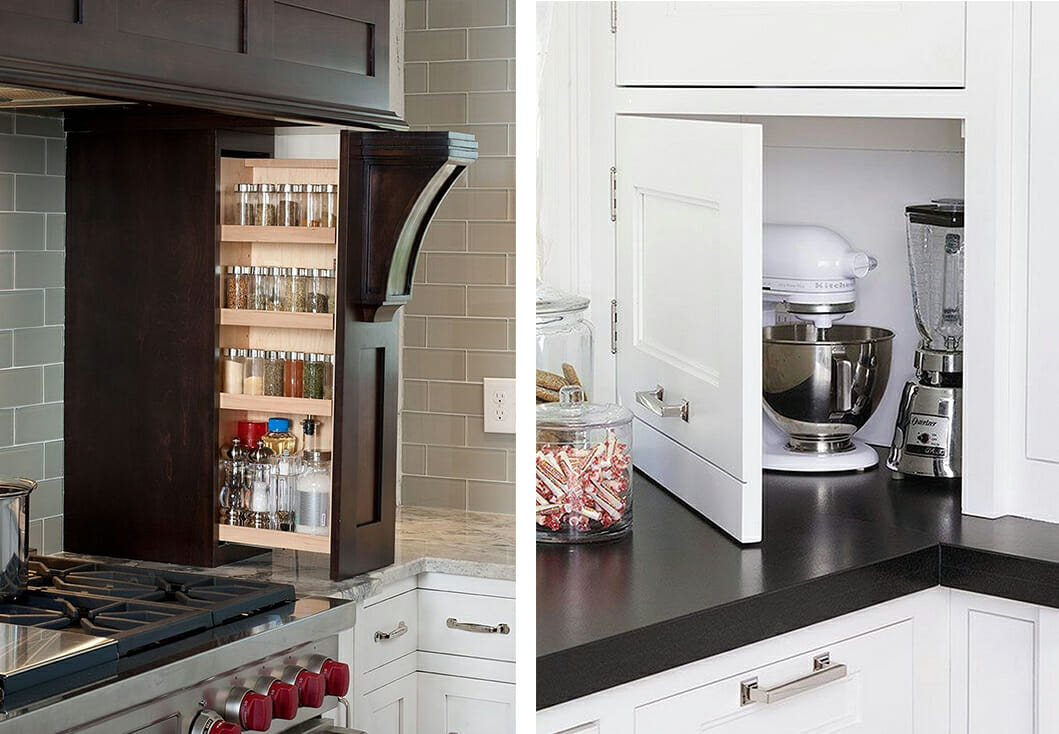 If you're getting custom furniture designed for your space, this is the perfect time to plan your space carefully and make sure all the dead corners are given a purpose. Otherwise, it's time to DIY! For example, the thin space between the kitchen cabinets and the wall can be turned into the perfect storage for cutting boards, wine or spices, making the space way more functional!
10. Don't underestimate accessories
We've already said that accessories are the best pieces to play around with trends without breaking the bank. But accessories are a lot more than that; they are literally the cherry on the cake for any interior, the finishing touch that makes a home design feel complete and designer-like. Artworks, pillows, vases etc. can help to tie the color scheme and make it cohesive throughout the home. Also, accessories alone can set the vibe of a room, making it cozy, elegant or funny. Last but not least, accessories are the perfect way to add texture. And a mix of carefully juxtaposed textures can give a space that effortless look we all love! In your home remodel process, accessories will clearly go in last, but if you start thinking about them in advance, you'll be sure they fully fit with the style and colors of your new home.


Now that you know what are the essential home remodel tips & tricks, you're ready to start your own journey! And if you have some ideas in mind and you'd like to discuss them with a professional, feel free to reach out to us; Decorilla's online interior designers are ready to help you! Schedule a Free Interior Design Consultation with Decorilla and get started today!