Sarah M.
Sarah is a Certified Interior Decorator (C.I.D.), personalized home stylist, entrepreneur, online businesswoman, and creative visionary. Whether a home or an office, Sarah believes that you should feel delighted when you walk into a room and feel proud of the space you have. Her main goal is to provide a unique experience to each client by creating the home of their dreams.
What drives you to design?
We spend so much time in our homes and that space should be a place you love to spend time in. You should feel comfortable and at peace in your home and be proud to have guests over. Your home should be a reflection of who you are and what you love. Nothing makes me happier than seeing a person light up when their home finally looks better than they ever dreamed!
Describe your favorite project:
I recently bought my first home, and I love decorating it! It's the perfect canvas to try bold new looks and practice thinking outside the box. Constantly trying new styles and looks make me a better designer. I've changed my home style from Scandinavian to farmhouse, to boho within the last year and I've loved every second of it! Designing my own home on a budget has made me an expert at getting the most out of your budget.
Describe your go-to style:
My go-to style changes monthly! But I always return to Nordic, Bohemian, and Industrial. I love studying new styles and finding ways to combine different elements into the perfect match for each individual. I've taken the time to study even the most specific of styles like English Country and Victorian Steampunk. There's no one perfect style, it all depends on what you love and what works for your lifestyle.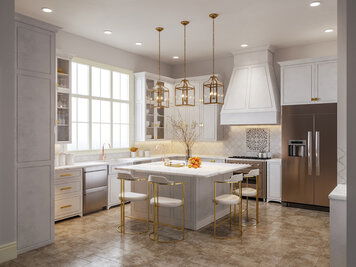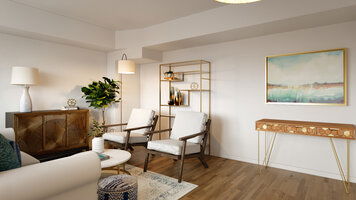 Combined Living/Dining Remodel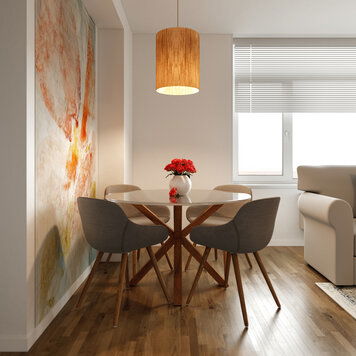 Combined Living/Dining Remodel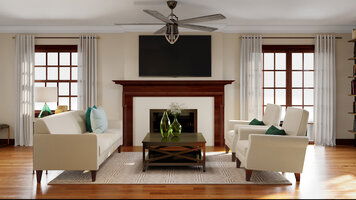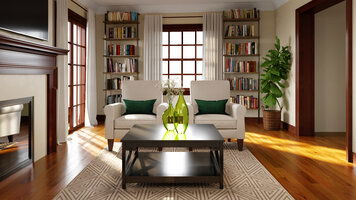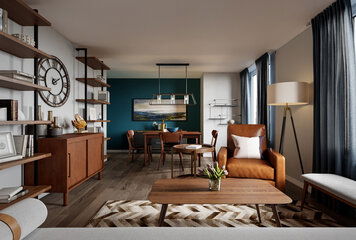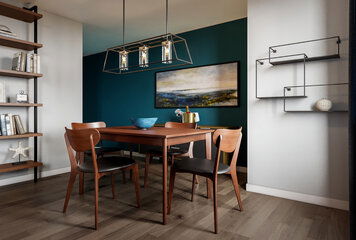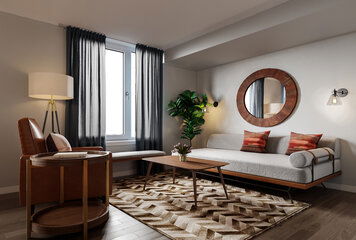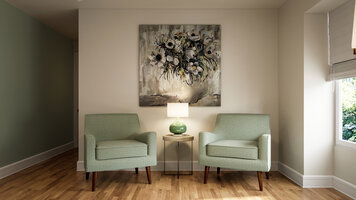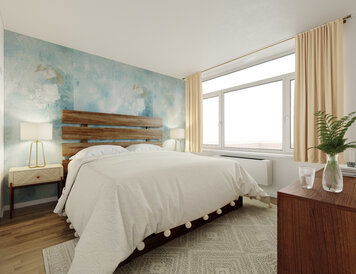 Bedroom with a Mediterranean Flair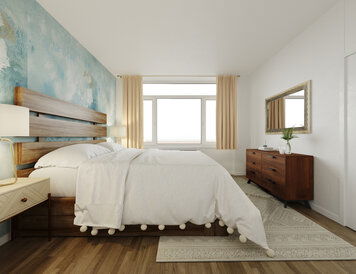 Bedroom with a Mediterranean Flair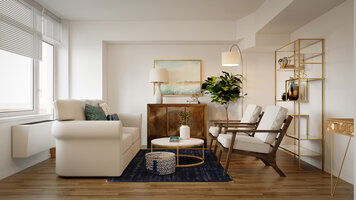 Glam with a Mediterranean Flair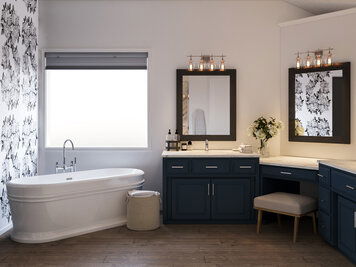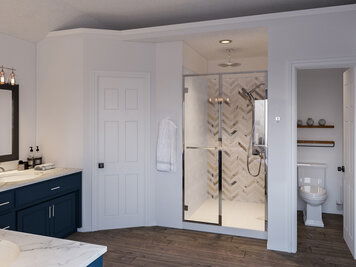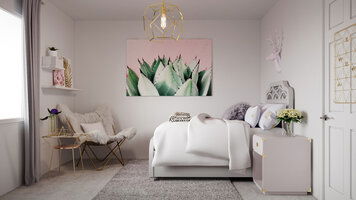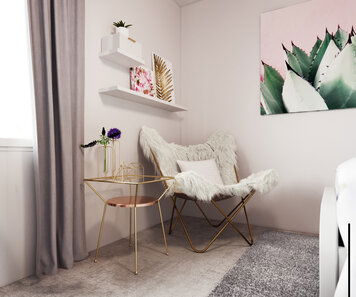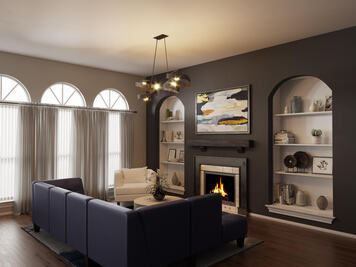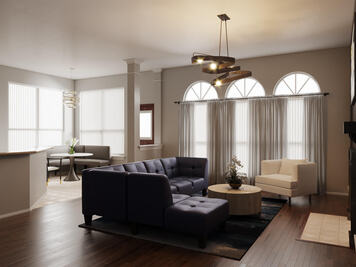 Modern Living Room and Dining Nook