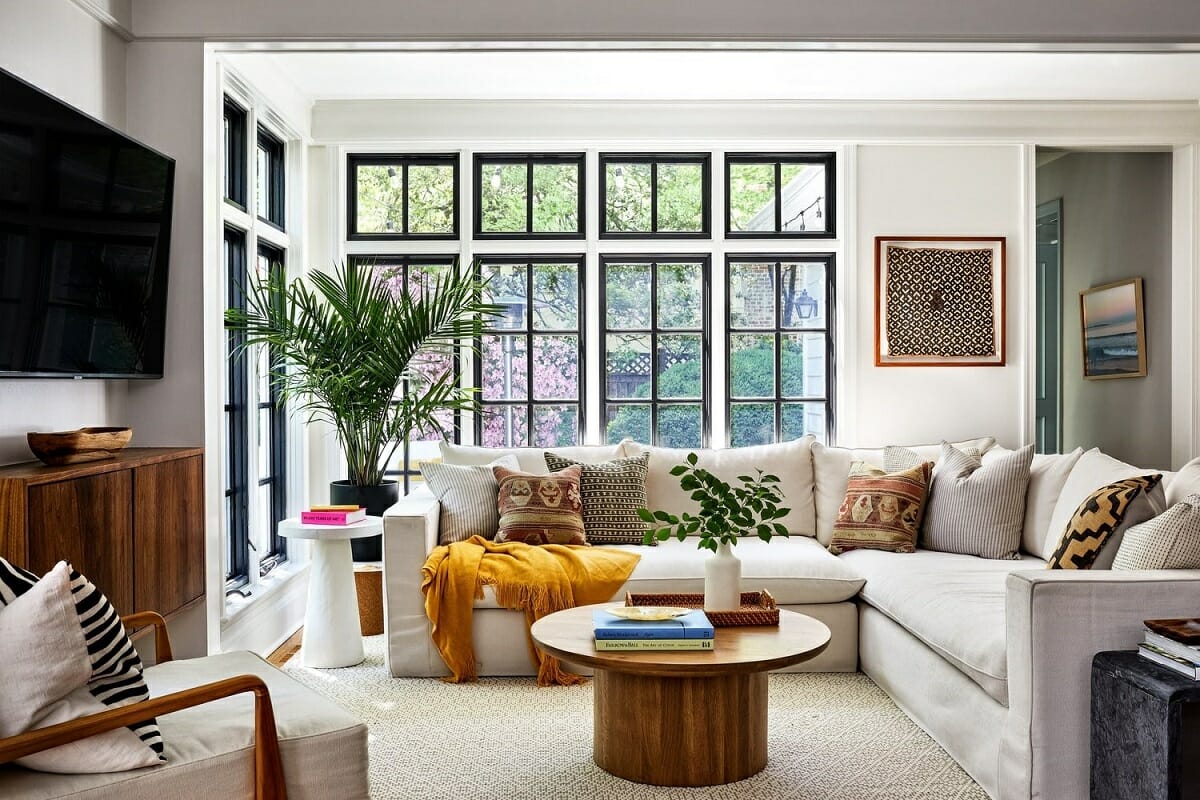 Stylish yet comfortable sectional sofas come in various styles, sizes, and materials. In fact, there's bound to be one to suit every household's tastes and practical needs. Since there are so many kinds to choose from, picking one can be surprisingly hard. So, to simplify decision-making, we've identified the best sectional sofas on the market in 2023. Read on to discover your ideal match!
Decorilla Design Awards: Best Sectional Sofas 2023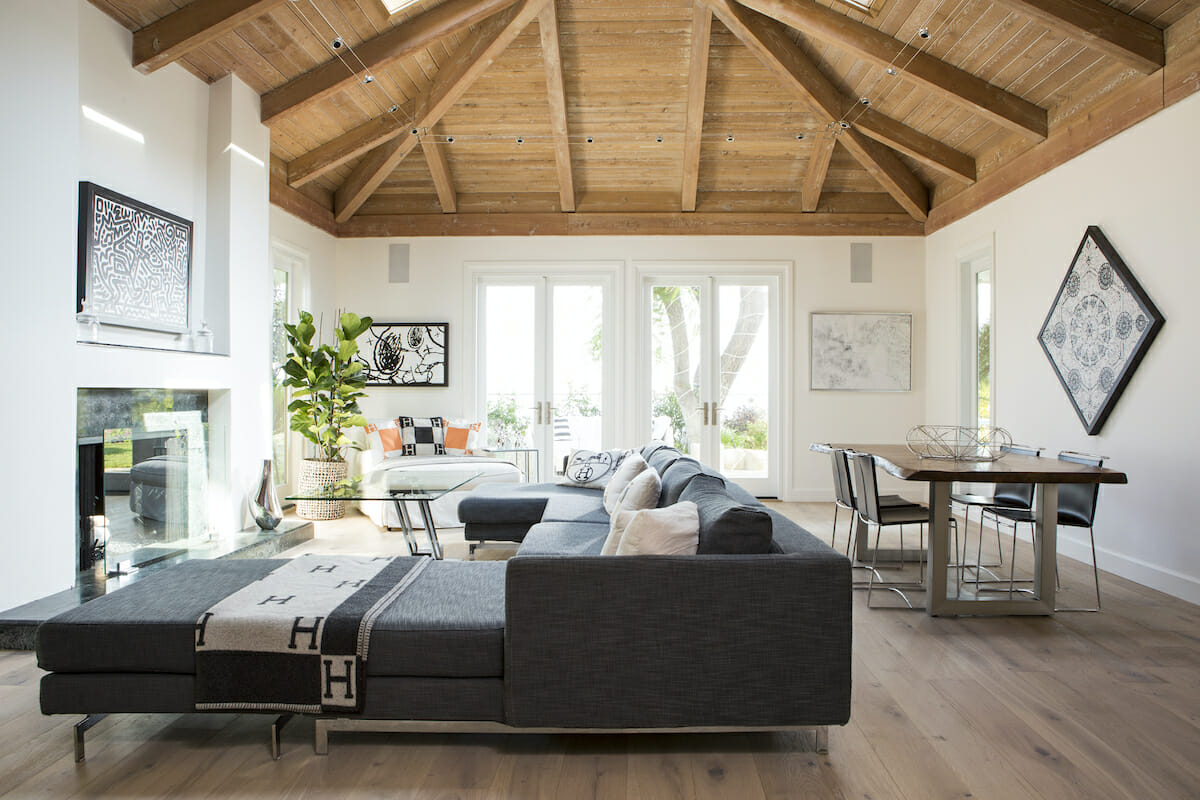 The most stunning living room designs feature top quality furniture and decor. So, we've scoured our favorite furniture stores for the absolute best in sectional sofas. Voted by our top interior designers for style, quality, and comfort here are this year's favorites for ultimate sectional seating:
Need help deciding which of the best sectionals is the perfect fit for your home? Take our Free Interior Design Style Quiz to discover your unique decorating style!
1. Best Modern Sectional Sofa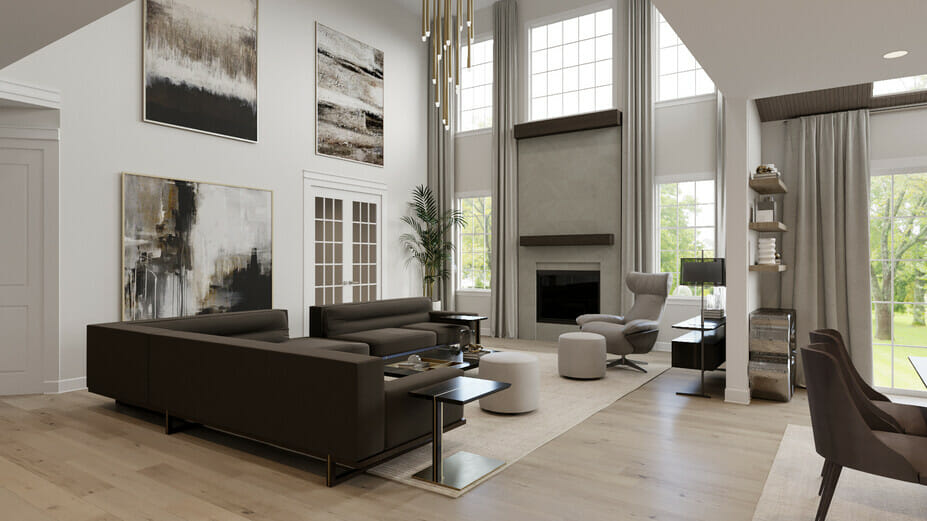 The Kendo is Natuzzi Italia's most comfortable sectional sofa and their chicest. It adds sophistication to a living space without dominating other pieces – that's what makes this couch so wonderful.

Another reason why the elegant Kendo is among the best sectional couches is because of its host of finishes and configurations. There's a perfect combination for every living room, color palette, and taste.
2. Best of Quality Sectional Sofas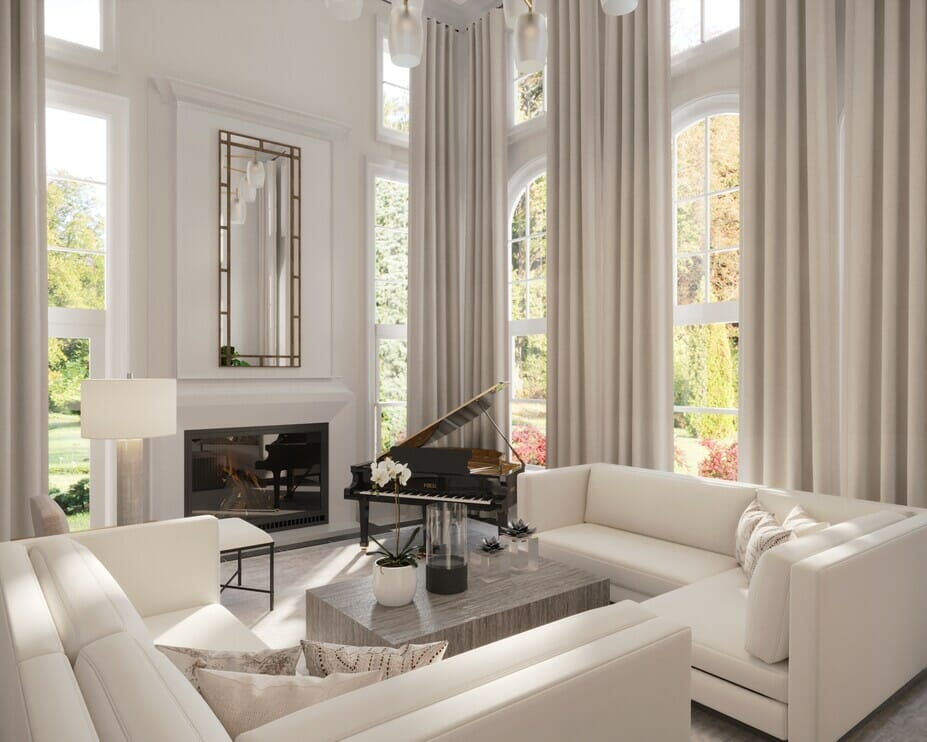 When you look at the best living room layouts, you'll see that furniture selection plays a significant role. The elements should not only suit the size, style, and proportions of the room but also be top quality. That's why it's crucial to pick the most comfortable sectional sofa of the highest quality budget allows.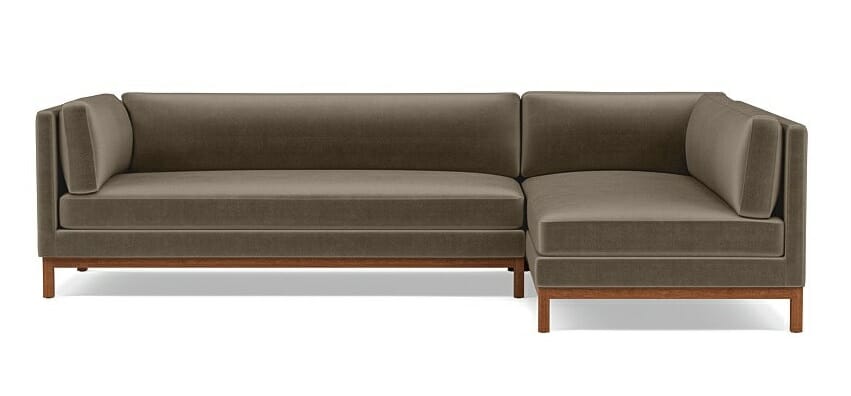 The Jasper from Interior Define is among the most versatile, high-quality sectional sofas. It's equal parts sleek and comfy. Because of its wide variety of configurations, it seamlessly integrates into many styles.
3. Most Comfortable Sectional Sofa Overall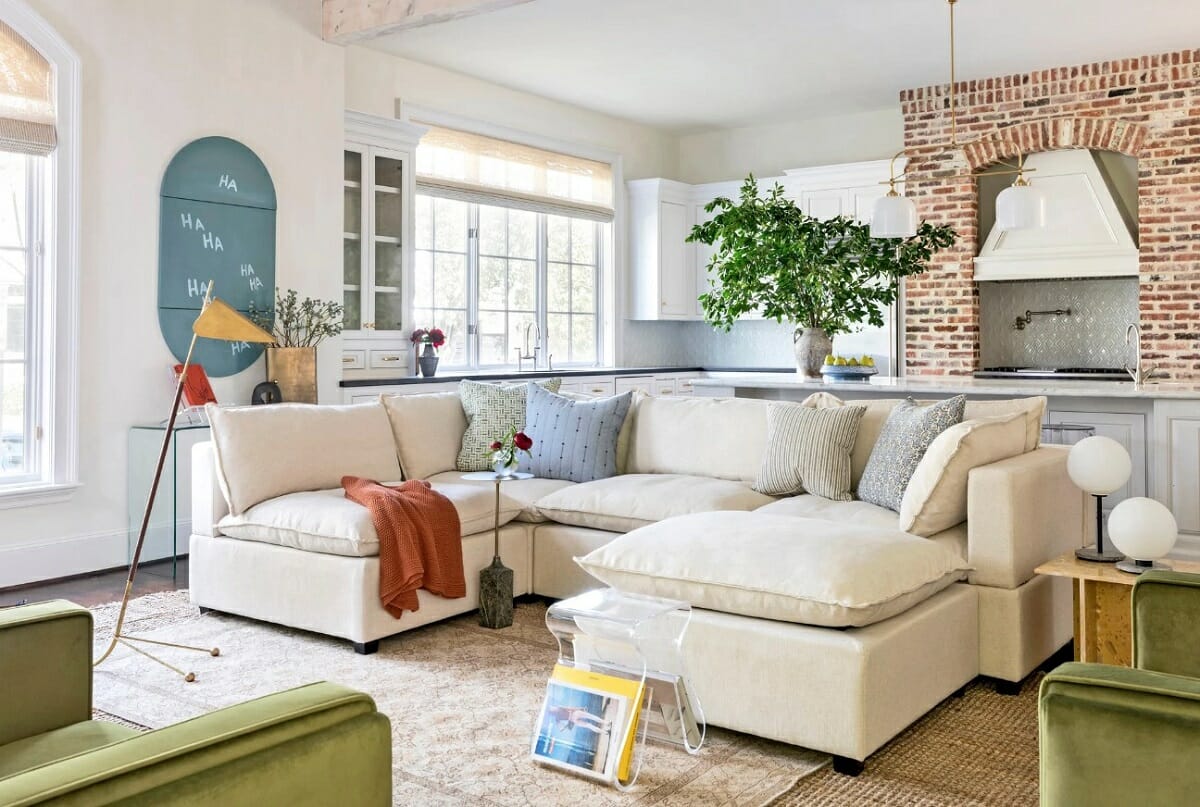 Whether shopping for the living room vs family room, you want the comfiest, softest sectional couch possible. One that's certainly ideal for curling up alone and socializing with loved ones.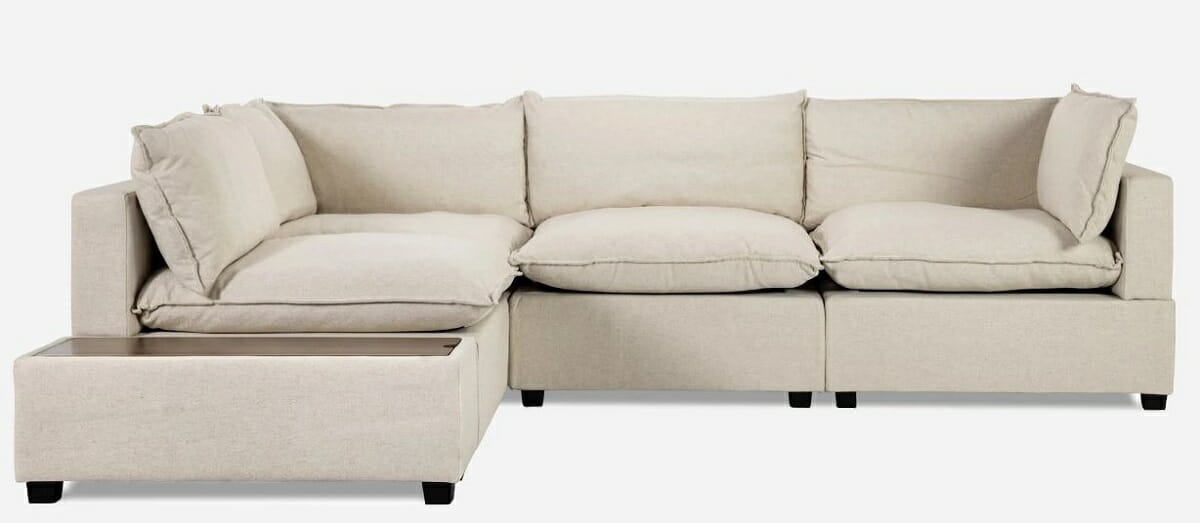 Albany Park's Kova Collection is definitely a range of the most comfortable sectional sofas in the world. Their plush, feather-blend cushions make all the difference since they offer unequaled comfort. The modular designs allow them to meet different needs too.

4. Most Comfortable Sectional Sofa for Luxury Living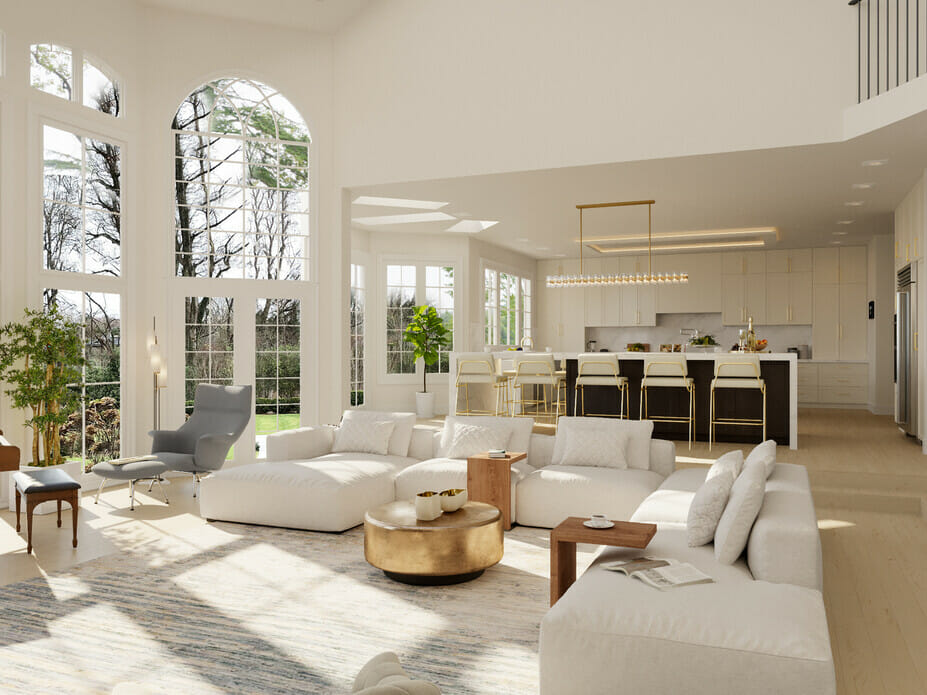 When considering the best sectional sofas in the high-end price bracket, Modloft's Spruce comes out on top. In a word, it's luxurious.

The Spruce is a minimalistic modern masterpiece among the best sectionals. Its smooth lines and chalk-toned fabric make dressing this couch up or down a breeze. It looks elegant as is or decorated with scatter cushions and plush throws. From its premium upholstery to its firm yet comfy seat cushions, the Spruce sectional's craftsmanship is tangible.
5. Best Leather Sectional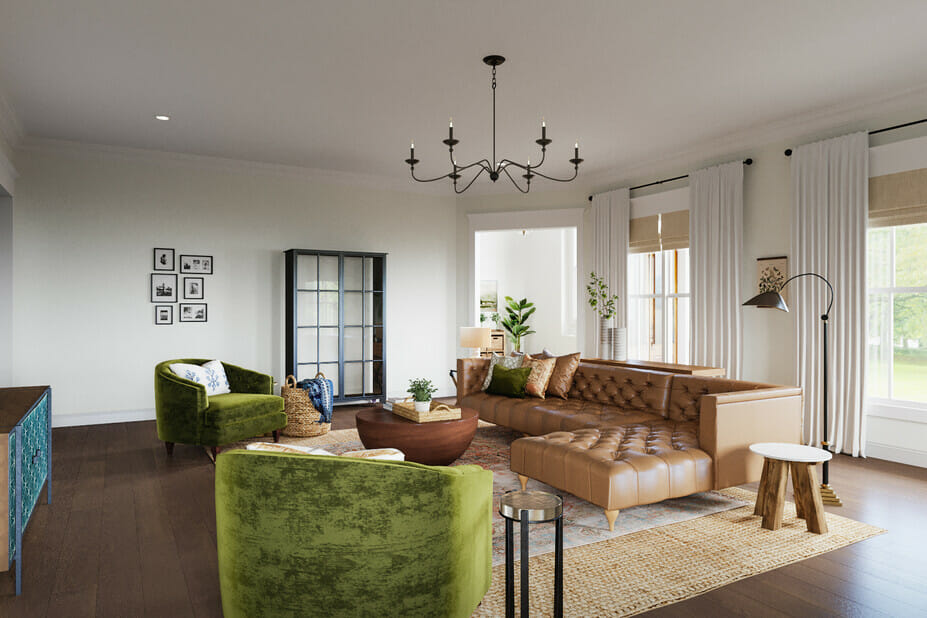 Leather is desirable for several reasons, including its durability and association with luxury. Hence the popularity of leather couches. In fact, any ranking of the best sectionals is bound to contain at least one upholstered in leather.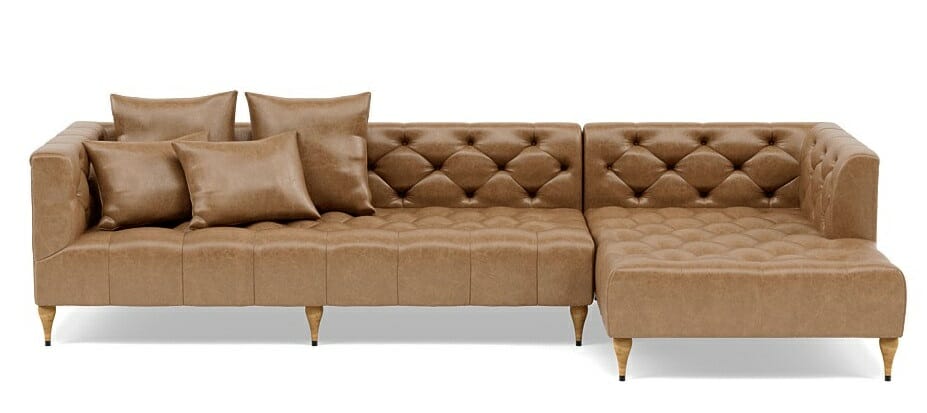 A favorite candidate for the top grain leather sectional is Ms. Chesterfield by Interior Define. Like the original Chesterfield, it features trademark tufting. However, the reimagined version has a lighter, neutral look. And much like a fine wine, its rich leather only gets better with age.
6. Best Modular Sectional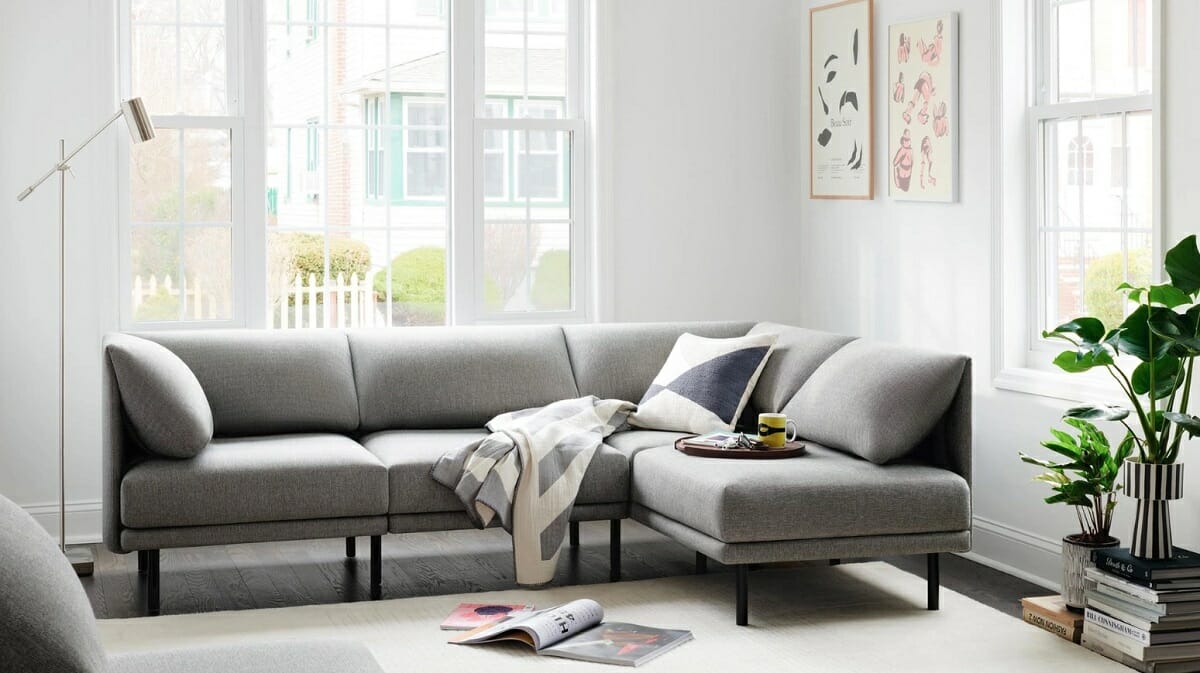 Modular sectionals like those in Burrow's Range Collection are incredible due to their versatility. Both the standard 4-piece setup and one that includes upgrades are equally flexible. It means you get to enjoy the softest sectional sofa in various alternative arrangements.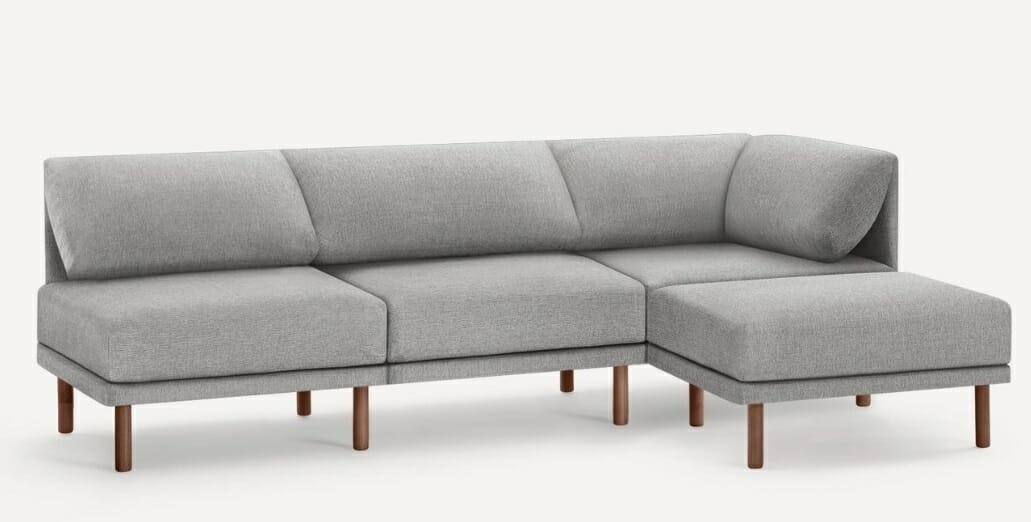 The Range's clean, contemporary design allows it to blend into any living room. And its upgrades – a sleeping kit, attachable ottoman, and table – meet different lifestyle needs. All in all, it's one of the best sectional sofas with unique modular configurations around.
7. Best Chaise Sectional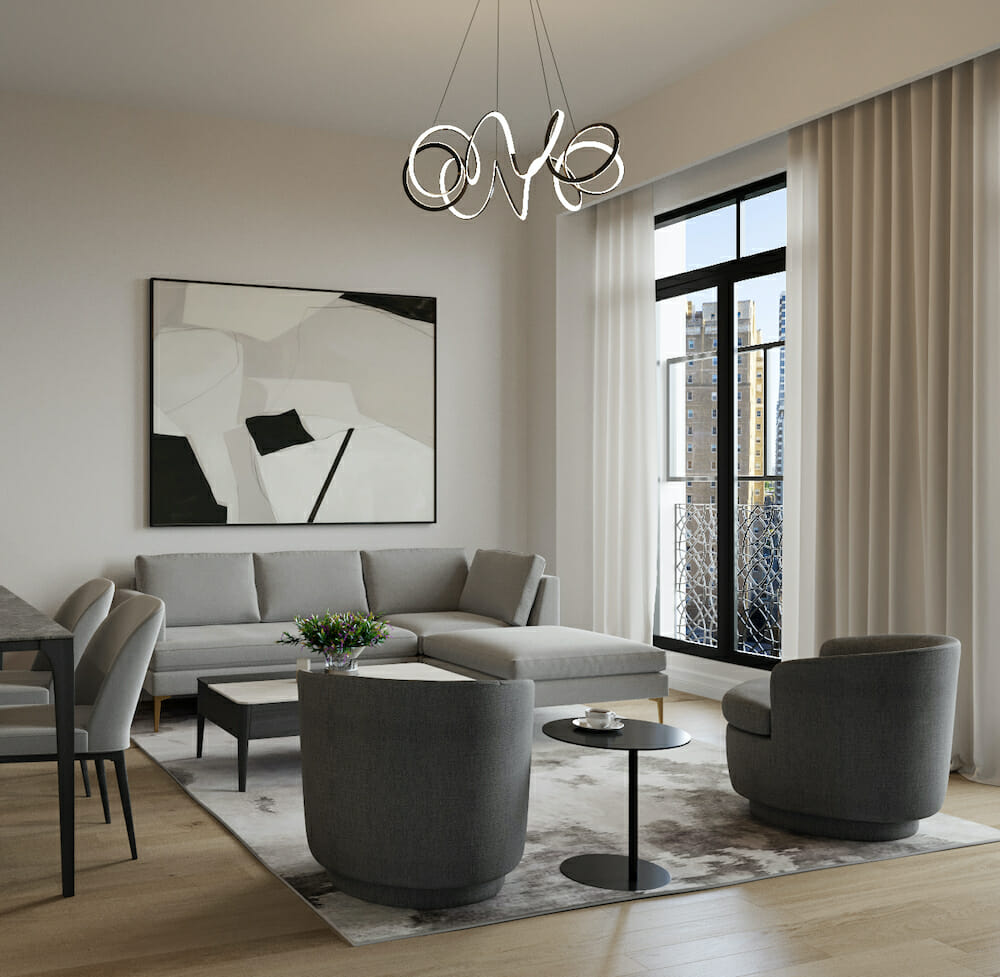 Few feelings compare to stretching out on a chaise lounge after a long day. With a chaise sectional, you have the best of both worlds – a couch and a lounger. The Andes from West Elm comes in different widths and depths plus features a freestanding ottoman. All this and its firm cushions make it one of the best sectionals for lounging, no matter how tall you are.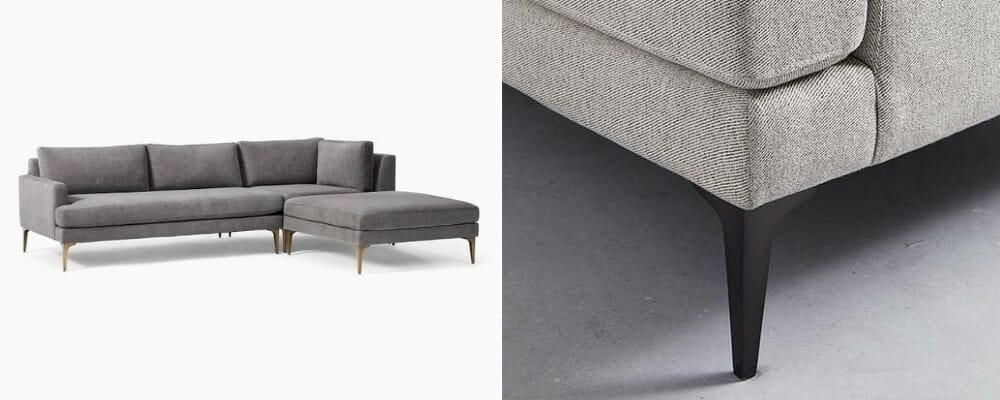 The Andes is even considered the best sleeper sectional due to its dimensions. Apart from its practicality, this stylish sectional also boasts a modern shape, curvy legs, and quality tailoring.
8. Best Reclining Sectional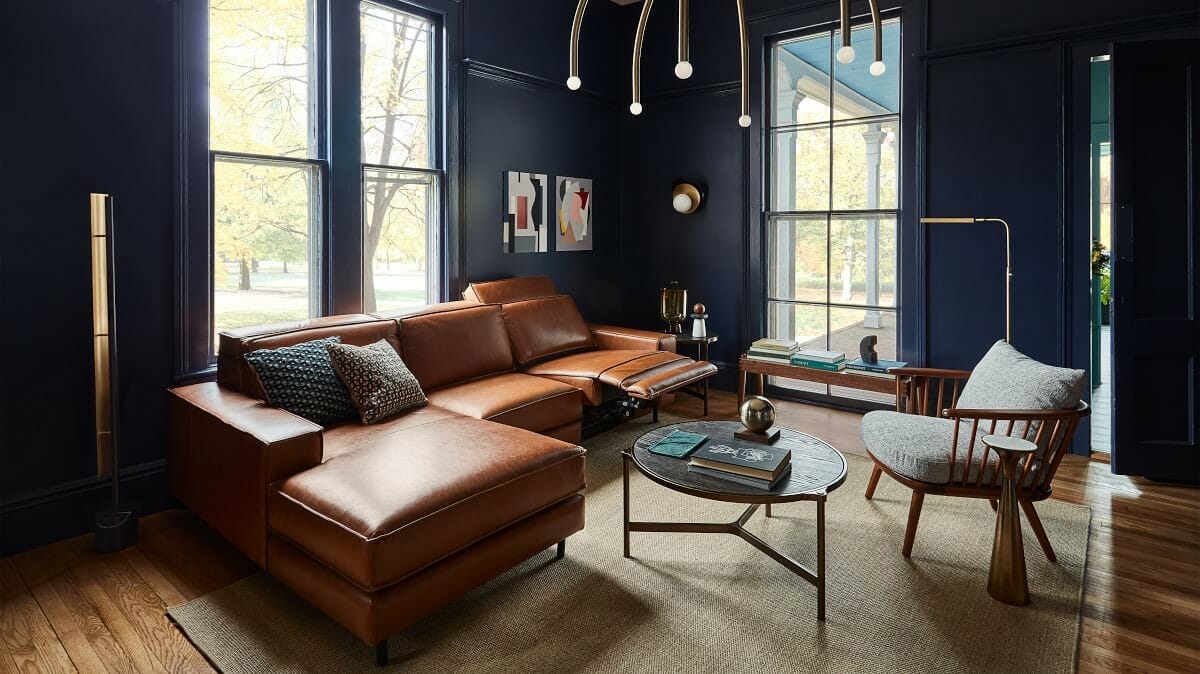 Deciding between a sleek couch and a comfy recliner can be difficult. Luckily, there is a happy middle ground – reclining sectional sofas! The best deep sectional sofa with reclining capabilities is definitely West Elm's leather Axel Motion.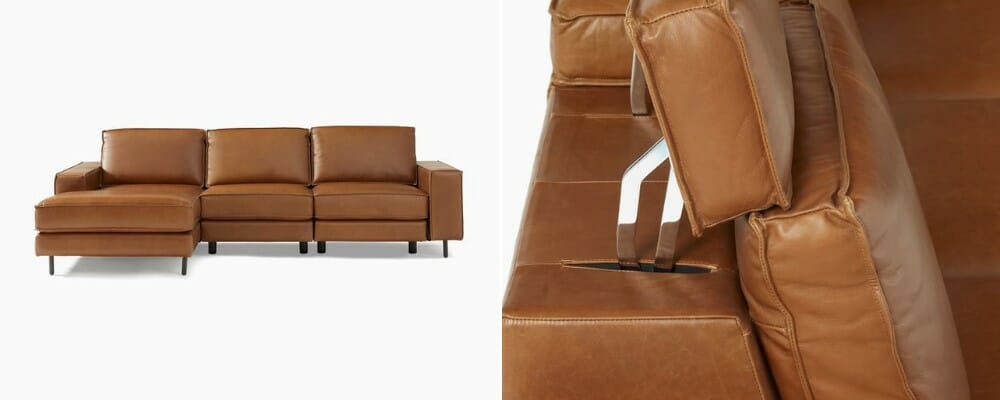 Relaxing in style has never looked as good as the Axel Motion, which boasts an industrial look with flanged borders and precise lines. Its adjustable headrests and power-reclining feature certainly make getting comfortable effortless.
9. Best Sectional Sofa for Family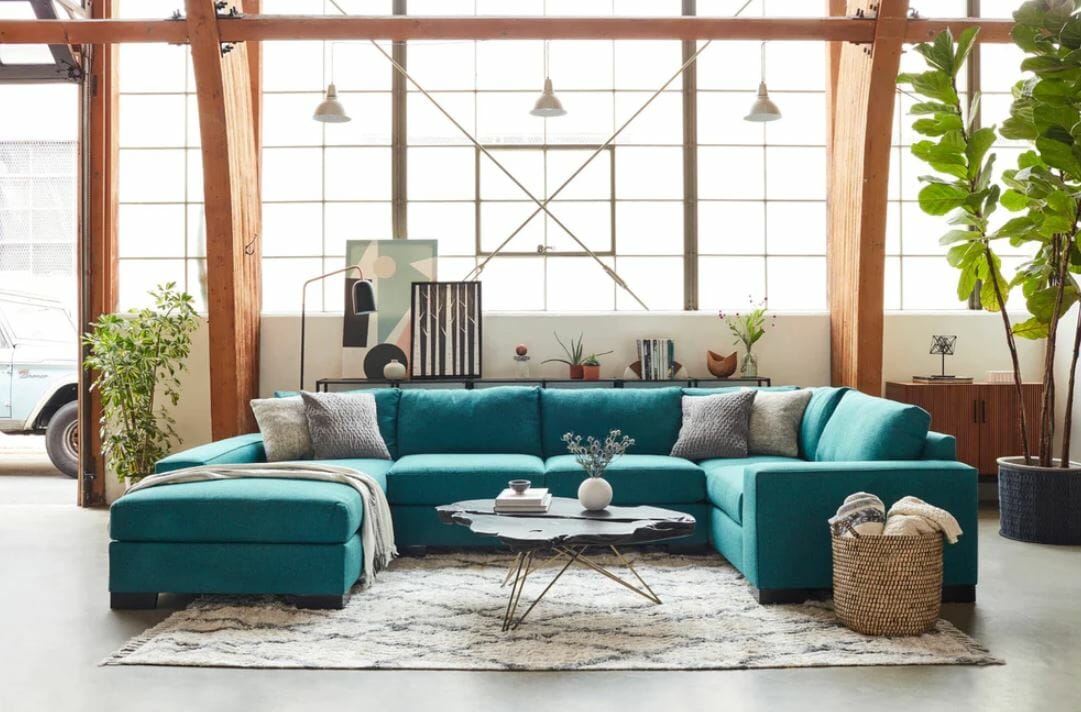 It's massive, plush, and available in plenty of fun colors. The Apt2B Melrose is the most comfortable sectional sofa for families. As this sectional enjoys 'made in the USA' status and features a solid wooden frame, it's of high and durable quality.
Additionally, the top-rated sectional sofa features breathable, hypoallergenic fabric that maximizes comfort. The Melrose's easily removable cushion covers simplify cleanup, making it perfect for households with kids and pets.
10. Best U-Shaped Sectional Sofa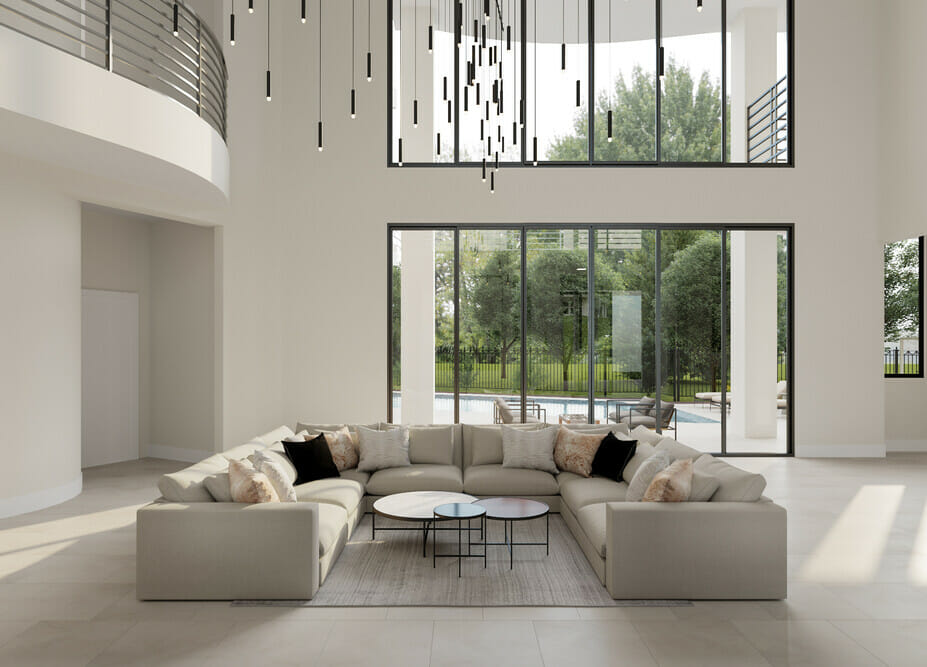 The old saying goes 'the more the merrier', and with the best u-shaped sectionals, this is a reality. They tend to also comfortably accommodate large groups. Design Trade Service's Bloor sectional has especially inviting seating.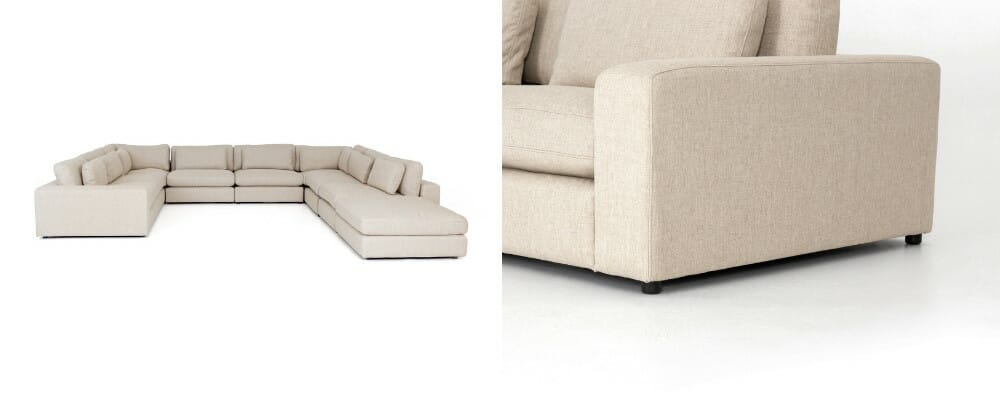 When pressed together to form a whole, the Bloor's eight modules create one of the grandest, best sectional sofas on the market. However, these different pieces can also act as individual seats. Overall, this neutral sectional's low yet deep seating is perfect for relaxing and socializing.
11. Best Sectionals All-Rounder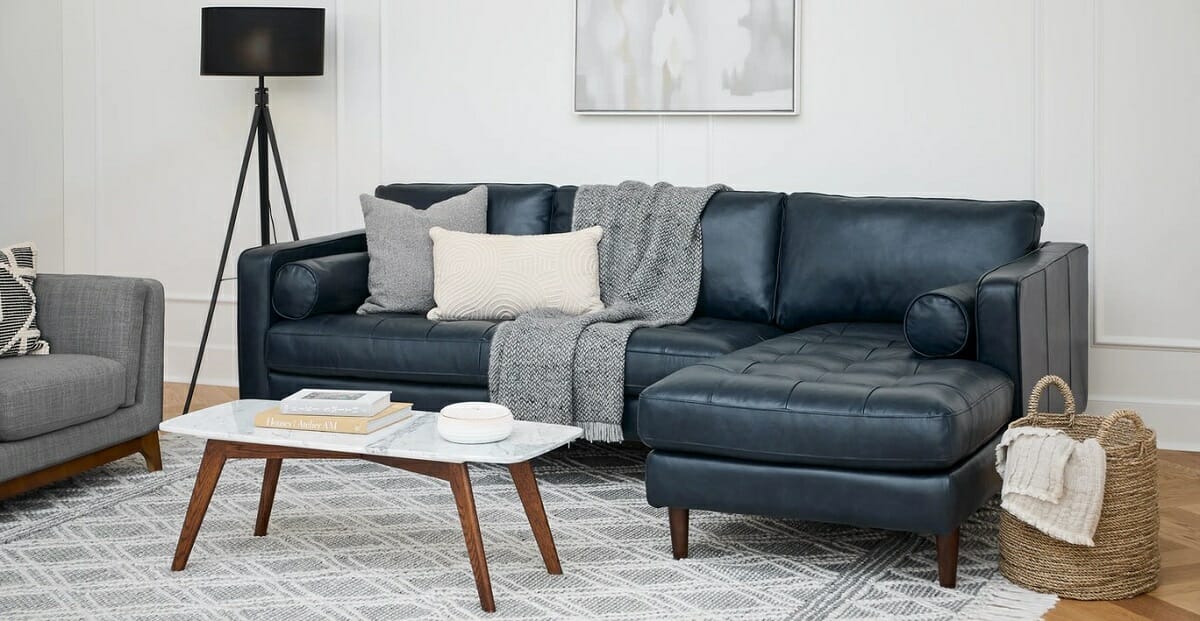 Browse online living room design inspiration, and it's the classic pieces that stand out. Anyone looking to create a timeless space should carefully consider sizable elements like sofas. That's because they have a significant impact on the room's ambiance. You not only want one of the best sectionals but one that enhances the room too.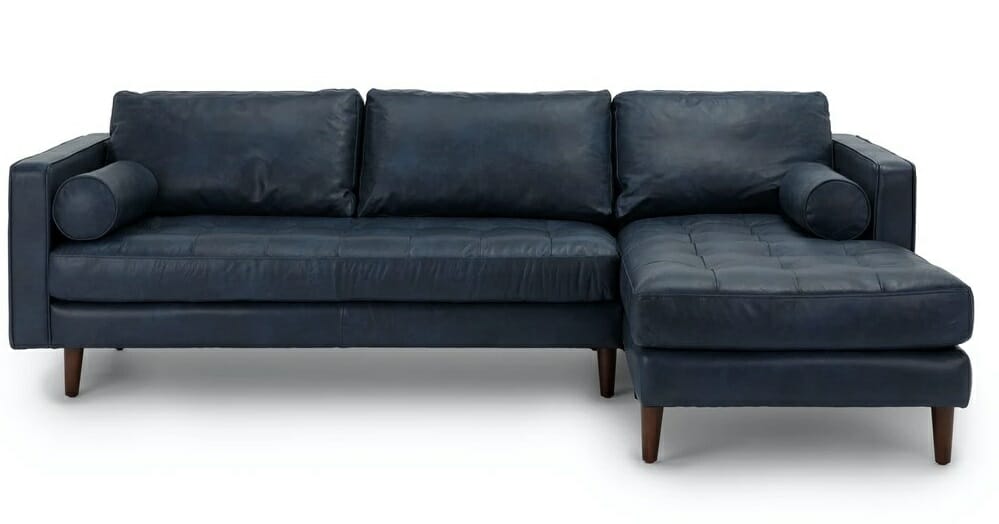 One such enduring, comfortable sectional couch is Article's Sven sofa – especially in Oxford blue leather. Its clean lines and updated mid-century modern design certainly make it a great all-rounder for any room.
Need help incorporating the best sectional sofas into your space?
Our industry leading designers can help create your dream room around your favorite sectional. So schedule a Free Interior Design Consultation to get started today!

[images: 1,]