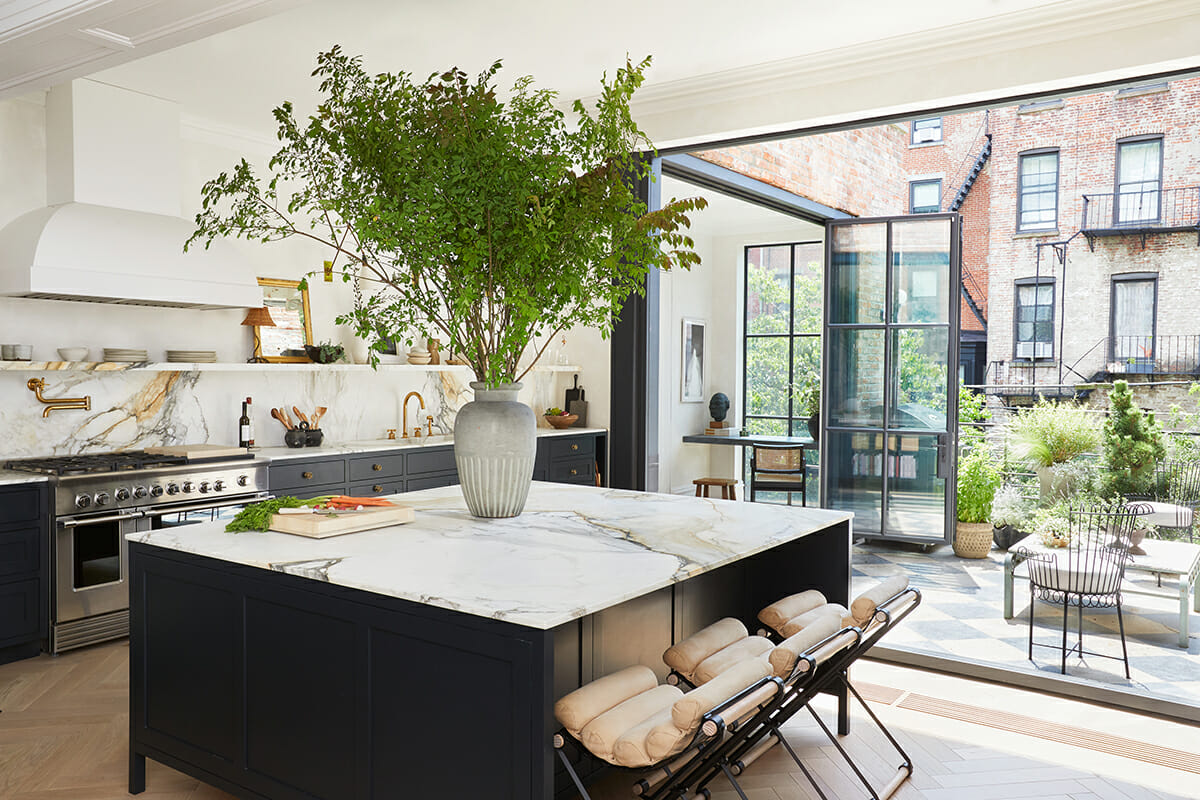 Of all the home updates, a kitchen makeover can be the priciest. But the good news is there are ways around the hefty price tag without cutting corners on quality. In fact, you can complete what you need to within your budget. Here are the essential tips for an affordable kitchen remodel. 
Budgeting for an Affordable Kitchen Remodel
First, set your budget. Before taking any other steps, determine a realistic amount you can afford and stick to it as closely as possible. Your max budget should also have wriggle room, so be sure to include it in your calculations. The good news is you can create a stunning kitchen, no matter your budget. 
How to Budget for Affordable Kitchen Renovations 
If you're skilled and willing to do most of the labor yourself, you can remodel a kitchen for $5,000 or less. However, figuring out how much you should budget for your kitchen remodel can be tricky. Luckily, it comes down to following a few steps, and we've summarized them here to help you. 
Select a realistic amount. For an affordable kitchen remodel, you need to settle on what you can afford and specify how you'll be paying for the update, e.g., a loan or in cash. Remember that over-improving is also not practical if you plan to move within five years. 

List your renovation priorities. In the midst of a home makeover, distractions can quickly steer the project to higher costs. Thus, it's vital to pin down what is most important. This can include anything from updating appliances to rewiring electrical. But whatever it is, make sure you tick it off first. 
Does your kitchen need some love, but you're not sure where to start? Then, schedule a Free Interior Design Consultation for expert help from an affordable kitchen interior designer!
Understand the cost breakdown. On average, the biggest chunk of the budget goes to cabinets (35%). Labor and appliances make up 20% each, windows follow at 10%, fixtures sit at 5%, fittings at 3%, and other expenses make up the last 7%. 

Prepare for the unexpected. Set aside 20% of your budget for unexpected costs. Sometimes surprises, like structural defects or damage, make up necessary but unexpected expenses. 

Stay focused. Don't deviate from your budget for extras, especially not midway through the project. Instead, create a spreadsheet of the precise cost breakdown and check it often. It will remind you why you need to be frugal in your choices. 
Top 3 Pro Tips for Affordable Kitchen Renovations
Pulling off a spectacular, but inexpensive kitchen remodel is easier with expert advice and insights. Here are easy but handy tips for creating the amazing kitchen design you can afford and truly want. 
1. Hire an Affordable Kitchen Designer
Mistakes can be costly, especially those in a kitchen. But thanks to strides in technology, you can hire an affordable kitchen designer to forego easily avoidable snags. You can request quotes from your local designers or go straight to the source of convenience and online expertise. Online interior designers excel in inexpensive kitchen renovations and creating luxury trendy kitchens. 
Online platforms, like Decorilla, ensure clients find designers best suited to their projects and funds. Each project is priced at an affordable flat rate and begins with concepts from two experienced designers. This way, the client has the choice of which design and designer they prefer to work with. Moreover, the unique service offers exclusive discounts from over 250 vendors and also includes a shopping concierge to handle all the ordering, tracking, and delivery. Plus, this service starts with a free no-obligation consultation. 
2. Plan, Plan, & Plan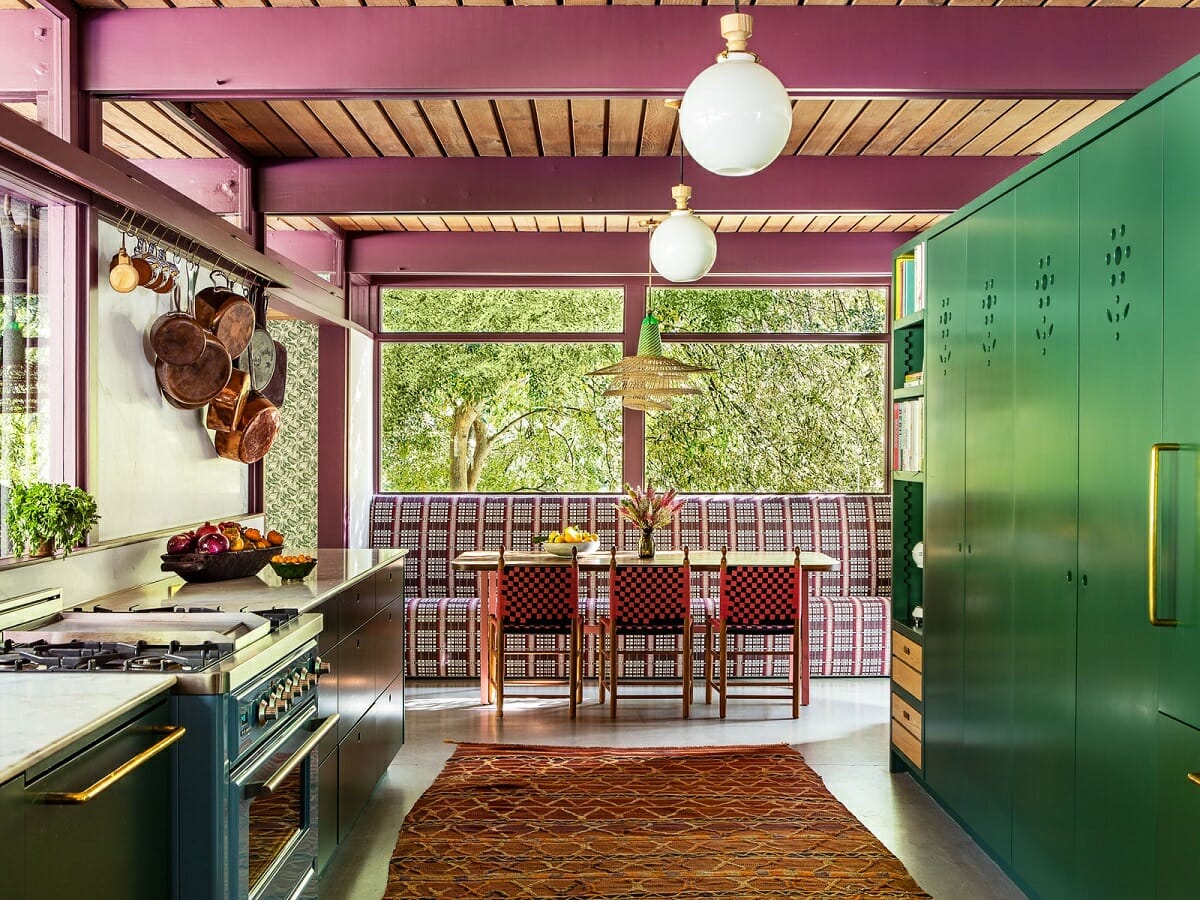 Proper planning prevents poor performance. It may be a military adage, but it holds in many aspects of life – designing too! So, if you want an affordable kitchen remodel, it's a good idea to put the old proverb to use. Plan and prepare for every step of your renovation, from demolition, cabinet installation to adding the final touches. Also, allocate a timeframe for each phase, include contact details of reliable contractors, and list necessary materials and appliances. 

3. Keep the Layout
Tearing down walls to make space for an open concept room is tempting but costly. Consider keeping the current layout. A new color scheme, sleek cabinet fronts, updated appliances, lighting, and even larger windows can make an epic change. For an affordable kitchen makeover, think twice before committing to a major overhaul. 
5 Most Affordable Kitchen Remodel Ideas
Affordable kitchen renovations often achieve remarkable results at the fraction of the cost. You only need a little inspiration and good ideas to get it right. 
1. Update Existing Cabinets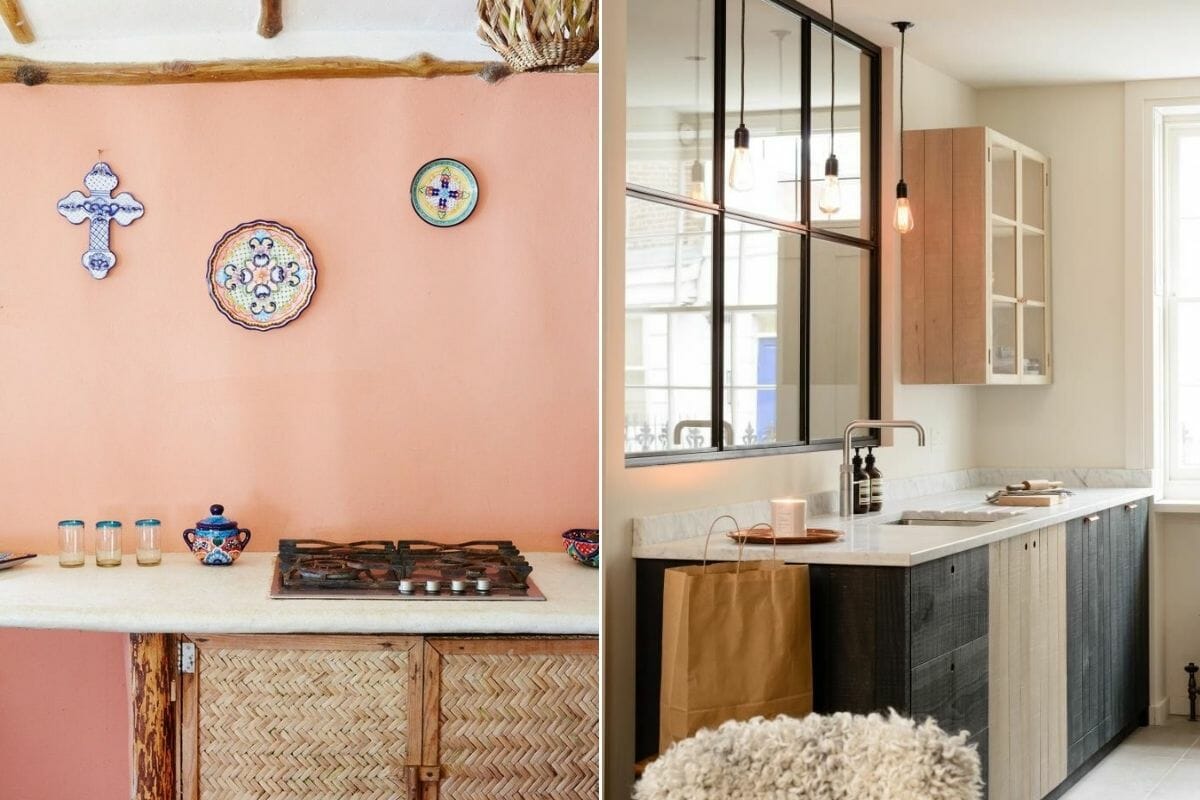 One of the first things homeowners want to update is the look of their cabinets. Cabinet fronts can become pricey quite quickly. Fortunately, budget-friendly alternatives exist! What's more, other options can add a unique touch everyone will admire. So, for an affordable kitchen remodel, don't overcomplicate. Sometimes the simplest things in life are the most beautiful. Besides, unfinished elements can look super chic. 
2. Let There Be Light
Amplify your space with good lighting. From sconces to pendants to under-cabinet lights, each fixture makes a difference. If you can, install bigger windows to maximize a view and choose a reflective backsplash to double the flow of light. You can also opt for a monochromatic white scheme to make your affordable kitchen makeover glow. 
3. Swap Hardware and Fixtures
The most affordable kitchen remodel relies on clever updates. And none could be as budget-friendly and quick to install as new hardware and finishes. Choose high-quality drawer pulls and cabinet handles for an instant boost. Swap out outdated faucets and lights for contemporary pieces – it'll make more of a difference than you expect. 
4. Sliding Screens & Plywood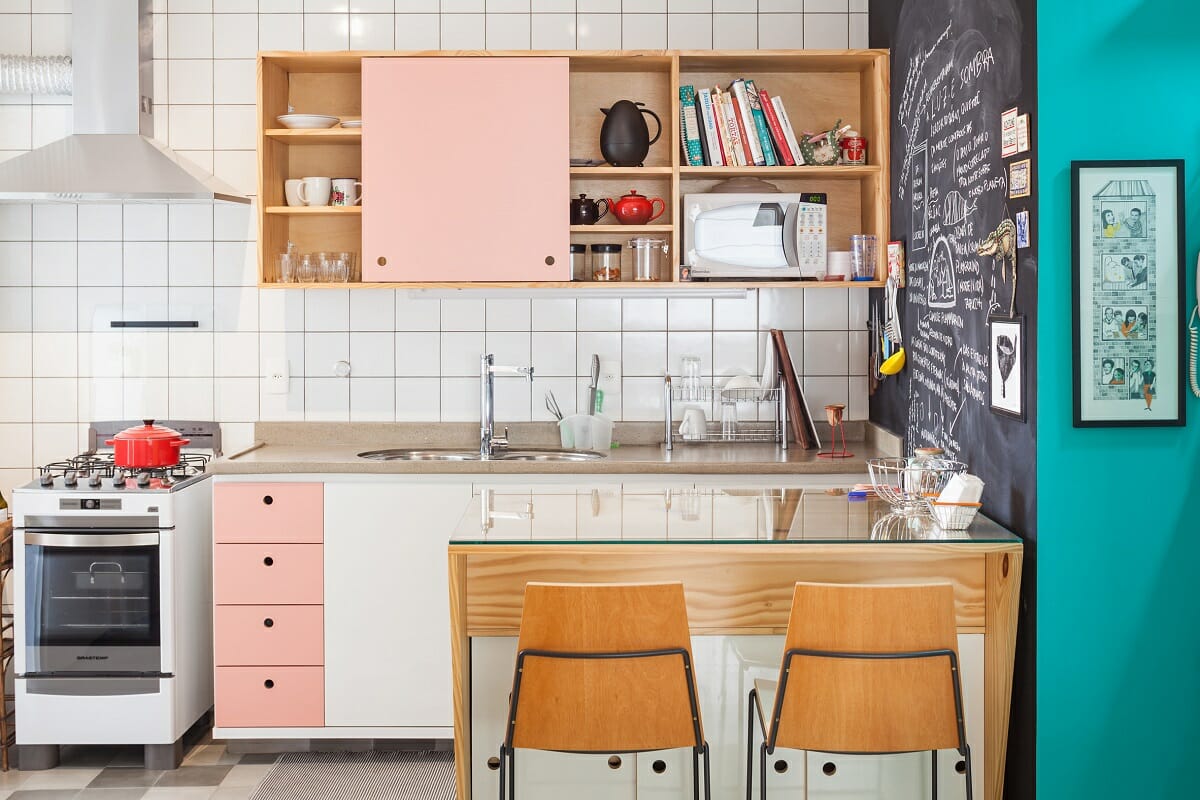 Recently plywood has become a feature element in contemporary design. The signature layers of compressed wood give a subtle industrial feel, while the material is durable and very affordable. It's ideal for an inexpensive kitchen remodel, especially when paired with a sliding mechanism. It will forego cabinet hardware and work well in a small kitchen. 
5. Accents Make Impact
Details can go a long way. And decorating a kitchen tastefully can make all the difference. For floating shelves, for instance, beautiful crockery can double as décor. In addition, unused surfaces are perfect for a trendy pot and hardy houseplant. Artworks also have a place in an inexpensive kitchen remodel – from wall art to rugs, each piece will add character and style to your interior. 
Affordable Kitchen Design at Your Fingertips
If you're searching for an "affordable kitchen remodel near me," look no further. Our professional kitchen designers are ready to help. So schedule a Free Online Interior Design Consultation to find out more about your design options today!