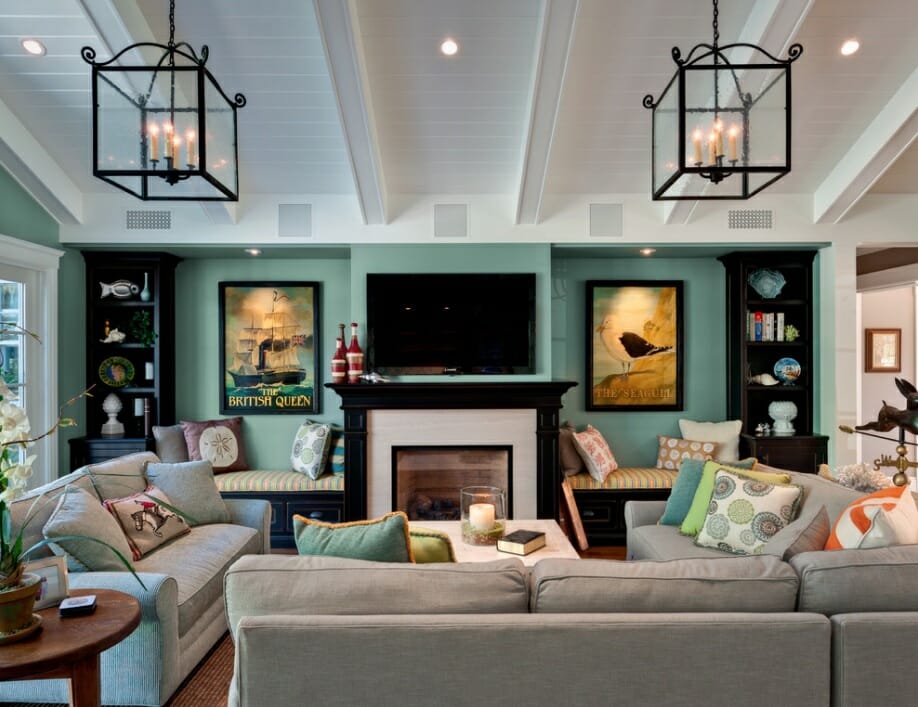 There are many misconceptions that hiring an interior designer is out of reach and only a luxury that some can afford. Well we're here to tell you, forget that! Interior design is more accessible than ever for each and every one of us.
Affordable interior design service is becoming predominant in the industry because up-and-coming interior designers are finding new tools to reach more clients and savvy consumers are benefiting too. We've had so many wonderful experiences with the growth of our affordable interior design services which have encouraged a closer look at the best designers leading the accessible design wave. Here's our round-up of the top 10 affordable interior designers across the country. Get ready, you don't want to miss this!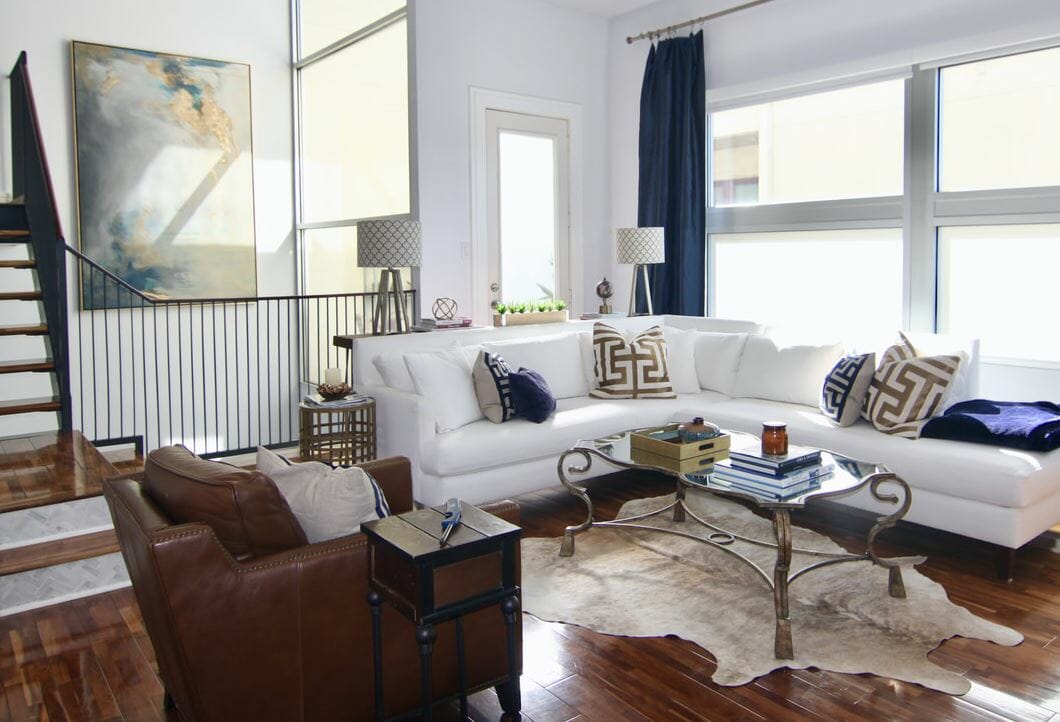 SERVICE: Houston Affordable Designs provides a lovely all around service. Their priority is to ensure that they are providing an affordable service so the client is getting the most bang for their buck. After the initial consultation and budget is determined the client receives a presentation with budget friendly pieces from furniture down to accessories. Their "all inclusive" packages include everything needed to complete the room. With over 150 completed projects and a feature on HGTV, Houston Affordable designs always strives to make the experience as interactive and personal as possible.
COST: $3,500+
LOCATION: Houston, TX
SERVICE: From interior decorating to full kitchen and bathroom renovation projects, Decorilla does it all. Clients experience complete and personalized affordable interior design tips and help beginning with an initial in-person or online one-on-one consultation and interactive questionnaire to start. You receive design concept proposals from multiple designers based on your requirements and budget. Your selected designer works with you to finalize your design in photorealistic 3D renderings (incorporating new and existing items together to scale), they create a color palette, floor plan, and online shopping list using great designer discounts. Clients say they love the: in-home and phone consultations, savvy user friendly online platform, realistic 3D renderings for easy visualization, and online shopping assistance with 10% to 25% discounts at several popular stores. One look at their customer reviews tells you how happy clients are with this affordable interior design service.
COST: Each room has 3 affordable interior design services to choose from, ranging from $449 to $1699. Customized packages starting at $75/h are also available.
LOCATION: Nationwide online interior design help & 25 major cities in person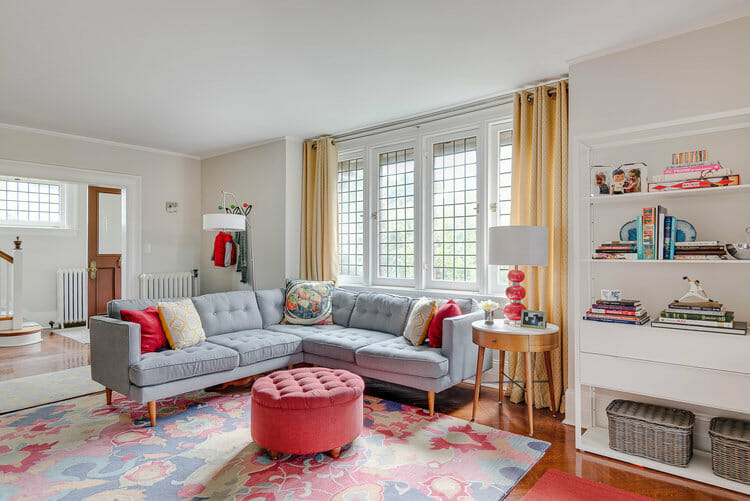 SERVICE: This lovely team of interior designers started when they realized they wanted to pass along their thrifty sense of design to everyone. They are true believers that good design is accessible to anyone, not just those with large budgets. With experience in high end retail and design these ladies know how to get the high end look you're looking for on a budget. They can also teach you everything from how to style your home to feng shui basics. They can help gather all the tools you need to complete the design yourself.
COST: $799+
LOCATION: New York, NY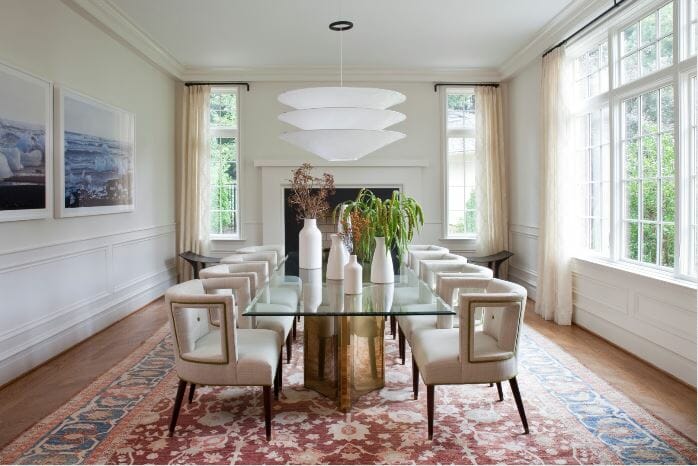 SERVICE: Based in Atlanta, GA, Balance design offers both residential and commercial interior design services. Weather its space planning or custom window treatments, if you're in the area they're the ones to call. This fabulous team of five women make sure all areas of design are covered. From a design director to valuable design assistants they bring it all to the table.  They make our list of top affordable interior designers because of their passion for incorporating pieces made from local craftsmen. Balance design is a firm believer that art is the heart of the home, which is why they've hand selected some of Atlanta's finest artists to create unique and individual pieces for each one of their projects. Way to shop local!
COST: based per project
LOCATION: Atlanta, GA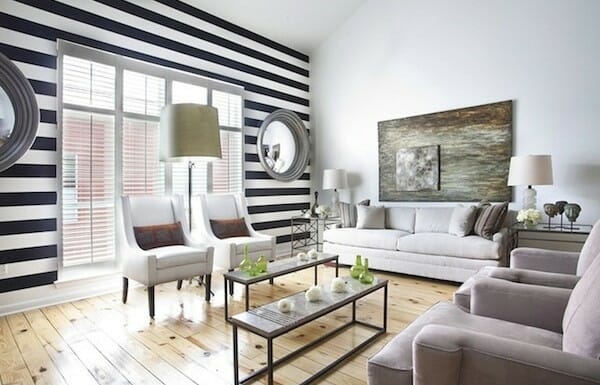 SERVICE: With their stylish designs and fresh ideas, Sweet Design Studio could be the right fit for you if you're in the southern California area. With a product designer and architectural drafter involved in the design process you can rest assured knowing that every aspect of the design is taken care of.  Sweet Design Studio specializes in creating a blend of transitional and eclectic elements with their own contemporary twist. If your're looking for a start to finish remodel Sweet Design Studio has you covered. Sweet Design stdio has a vast amount of high end design experience in both commercial, hospitality, and residential.
COST: based per project
LOCATION: Los Angeles, CA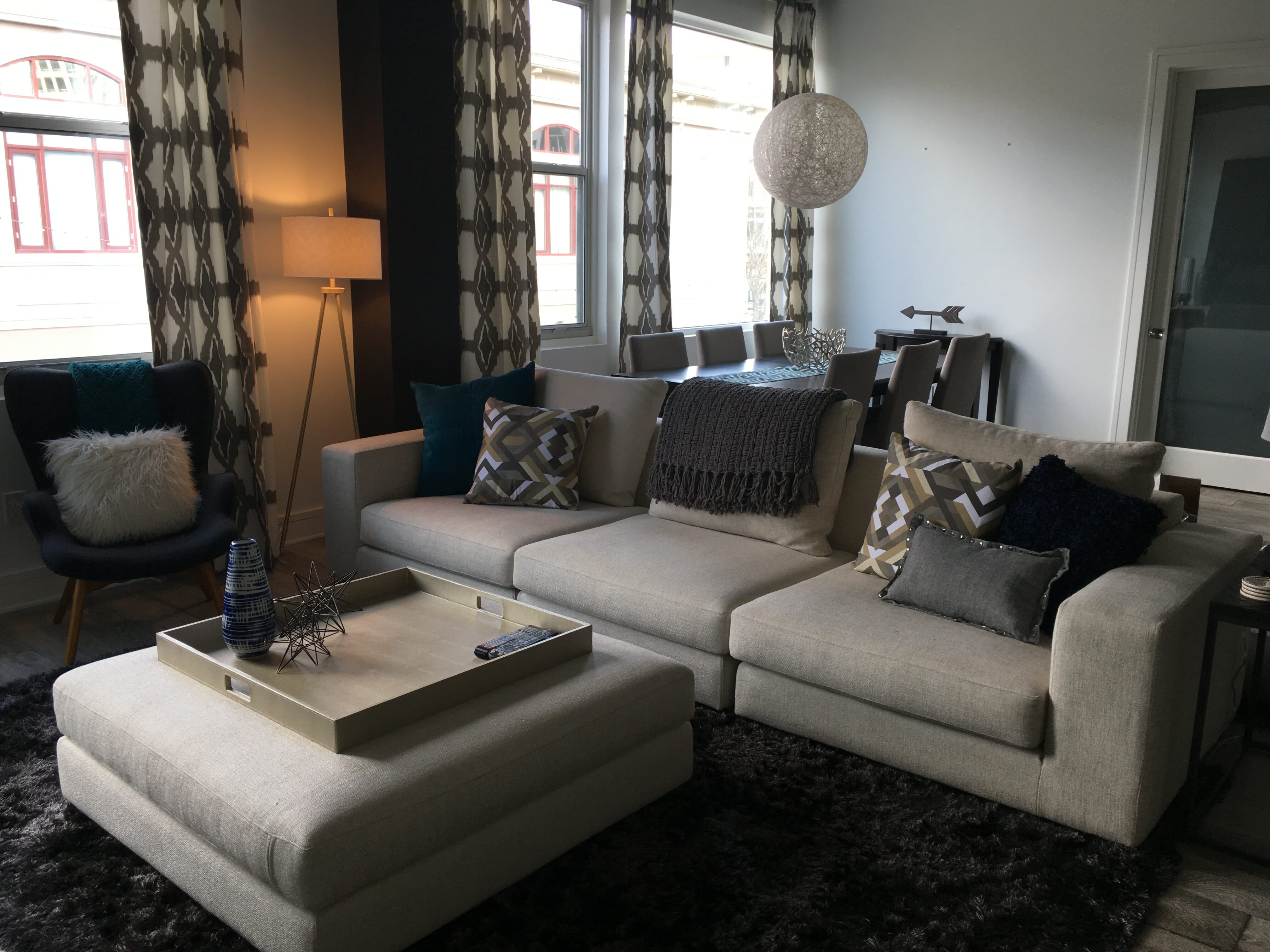 SERVICE: Design Addict lands on our top affordable interior designers list for many reasons, one of our favorite being their belief that everyone can have a beautiful and stylish home – no matter what the budget, and we agree! From décor to full designs, Design Addict designers will learn about your lifestyle and needs to be sure that your design needs are met to the fullest extent. The first step is an in home consultation – so If you're in the Dallas area look no further! Design Addict can help you with some friendly advice for your remodel or stage your home for a sale. No task is too big or too small for this team.
COST: $200+
LOCATION: Dallas, TX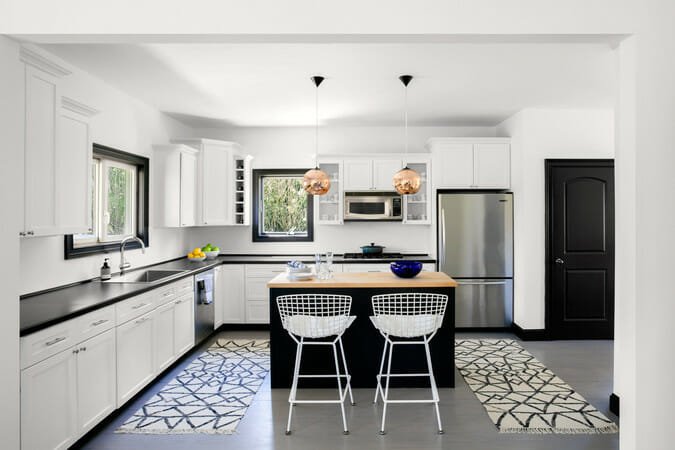 SERVICE: We are always inspired by the beautiful interior design work of Decor Aid. A closer look had us list them as one of the top affordable interior designers because they charge a simple design fee which is based on their $150/hour rate. Decor Aid stands out from the rest on our list because they charge an hourly fee vs. a project fee. After an initial, in-home consultation your designer will determine how many hours will need to be purchased. The initial in-home consultation comes free of charge and they also pass along trade only furniture discounts when ordering. From here you can rest assured knowing your in good hands with great customer service and a list of vetted contractors at your fingertips.
COST: $150/hr
LOCATION: 9 cities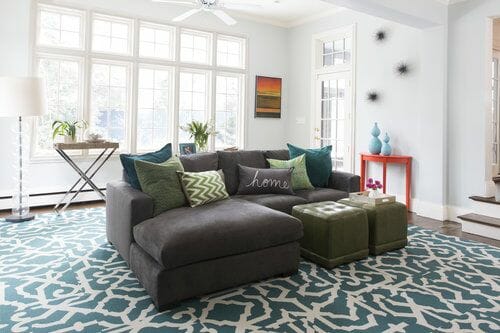 SERVICE: Sometimes time is of the essence and you want your new space designed super quick. Look no further than Tess Leeds Redesign. They focus on fast paced timeline to get you a newly design space within the blink of an eye. Once you receive the moodboard which includes images of everything suggested for your room design the rest is in your hands. Tess Leed's focused on breaking the "snooty designer" stereotype. She focuses on real people with real budgets. This one-woman operation also offers color consultations, shopping lists, and follow up help as well. Did we mention that she also loves coming up with money-saving crafty ideas? It's clear why she makes our list as one of the nations top affordable interior designers. Be sure to check her out if you're in the Boston area.
COST: $450+
LOCATION: Boston, MA
9. Homepolish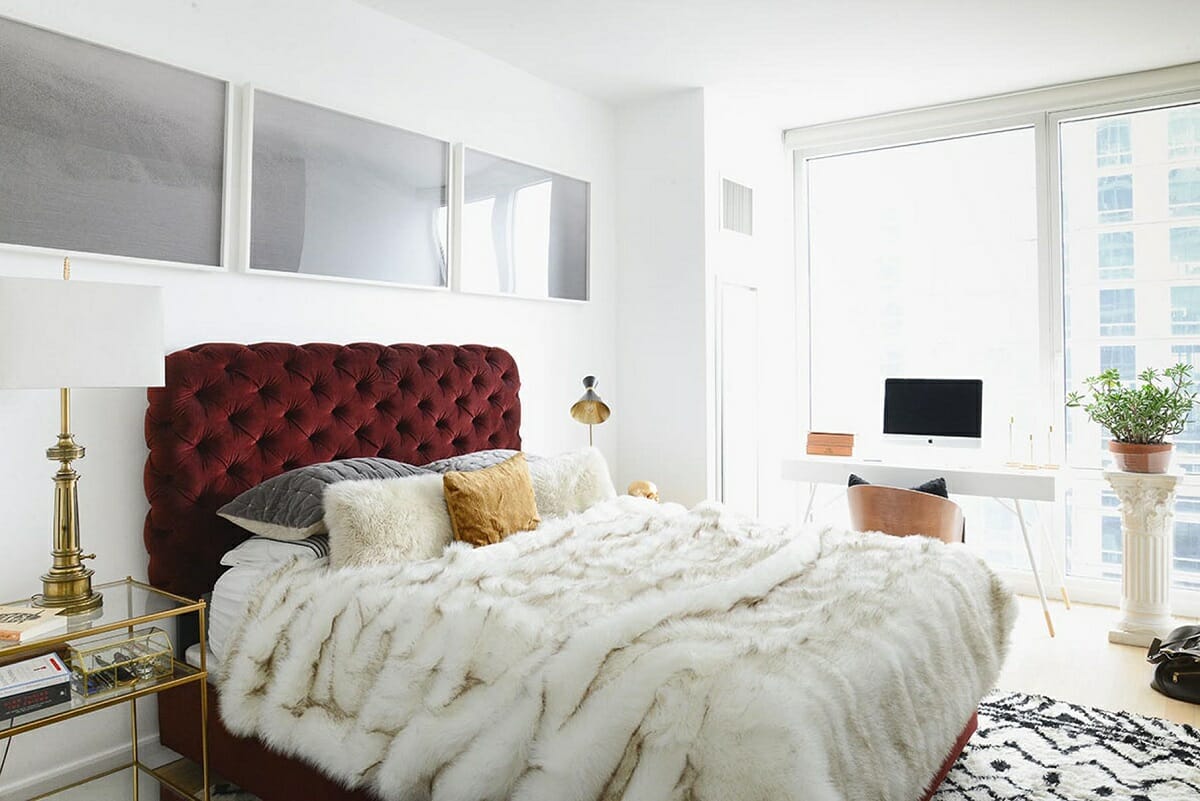 SERVICE: After signing up, you're asked to complete a design questionnaire about your project scope and design needs. Once paired with the designer chosen for you, a custom plan will be tailed to fit your needs. Weather you need guidance with décor or looking for a vetted contractor, Homepolish can help with that. One perk we love from Homepolish which makes them fall on our top affordable designers list is the involvement of an account manager to ensure your project runs smoothly. It's so wonderful to know that your solution is a phone call away!
COST: $349 for three hours of work and $130+ per hour after
LOCATION: Nationwide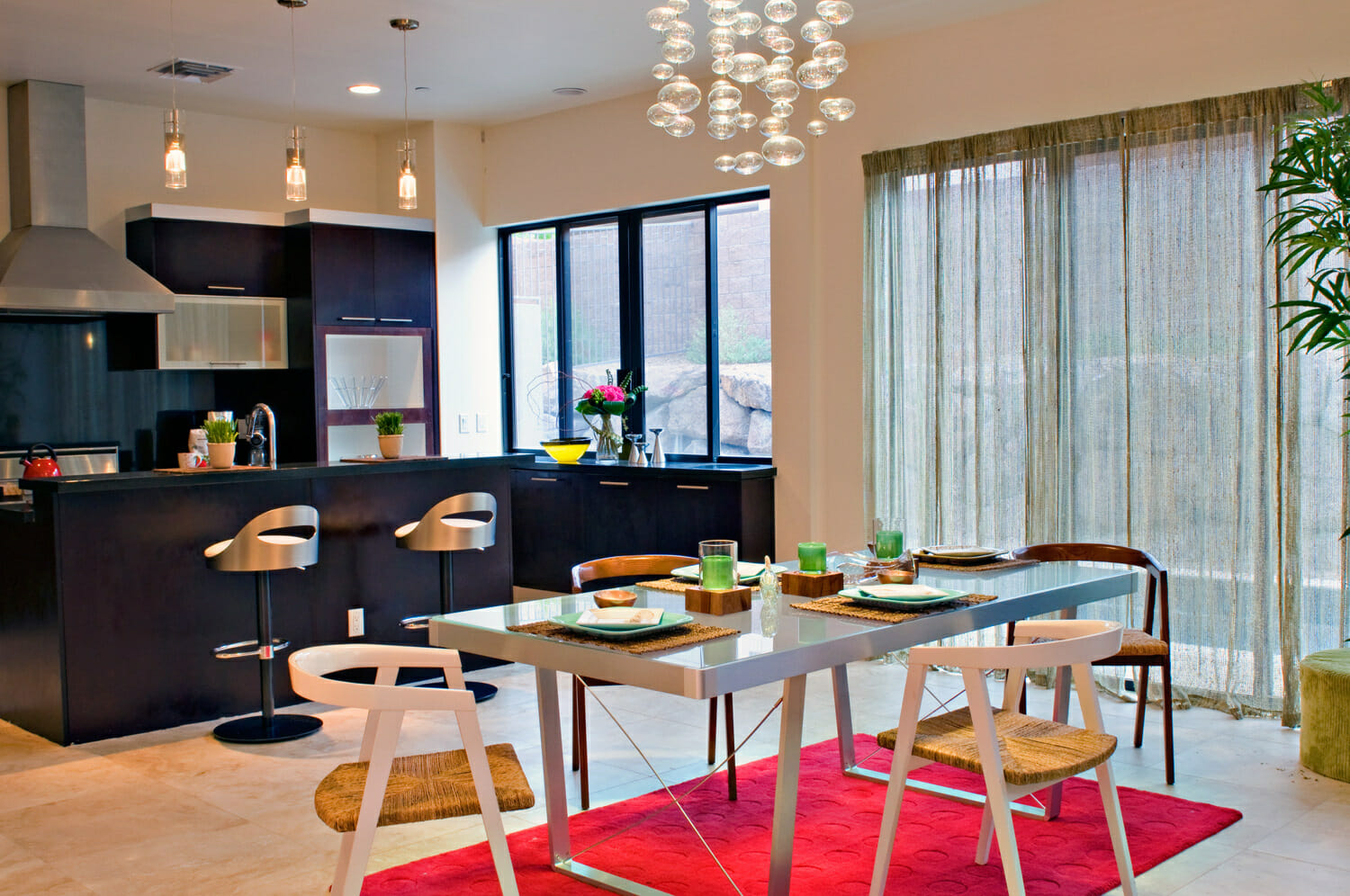 SERVICE: With over 20 years of experience, Ken Wolfson has been servicing Las Vegas and surrounding Nevada areas with everything from full home remodels to space planning. One look at their portfolio and you can see the strong contemporary background shine through in all areas of their design. Not only is Ken Wolfson an experienced designer, he also happens to be a vetted contractor as well. Sounds like the perfect combination for a talented and affordable interior designer!
COST: based per project
LOCATION: Las Vegas, NV
With this amazing round up of affordable interior designers it's safe to say affordable interior design is right at the tip of your fingers. Need a little guidance choosing the right affordable interior design option? Schedule a Free Interior Design Consultation with Decorilla to see which options are right for you and your project.

Written by Decorilla interior designer, Brittany S.