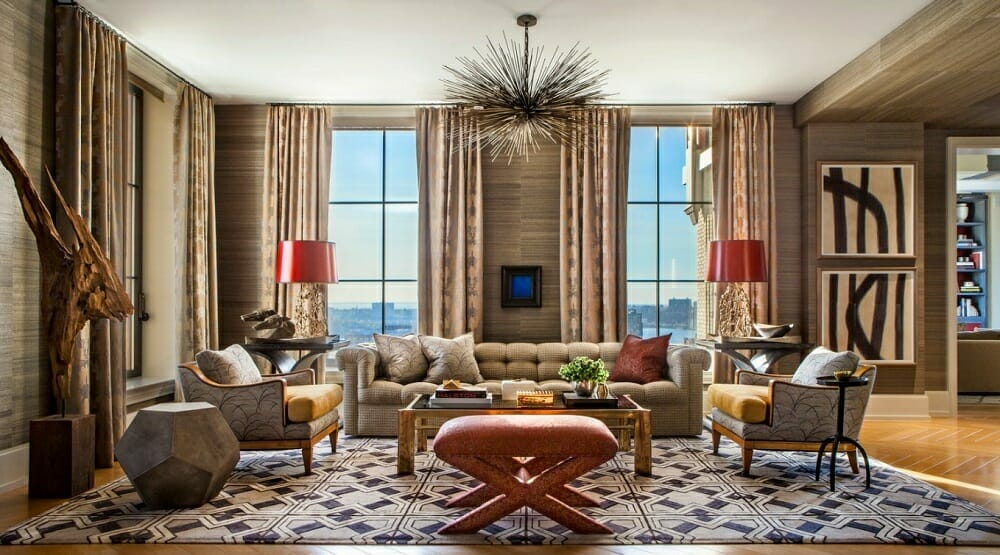 Transforming your home with the help of an expert can be altogether life-changing. You could finally be living in your dream home after all. Thanks to online services, getting help from the best is easier than ever and enables you to start your interior design project in just a few clicks. Read on as we explore how to work with an interior designer online!
For many, working with an interior designer is a positive experience. But choosing which designer to work with can be daunting. That's one of the many reasons why more and more people are turning to the online alternative. It's convenient, affordable, and it fits into any schedule.
What is Online Interior Design?
Online interior design, much like its traditional counterpart, consists of services that enhance the interior of a building to improve people's lives. However, the online design process takes place on an interactive platform. These processes include conceptual development, collaboration, spatial planning, virtual shopping lists, and photorealistic 3D renderings. To bring the design to life, the client has to purchase and arrange furniture and décor according to the designer's instructions.
If you decide to work with an online interior designer, you'll get exceptional service and excellent results within a few short weeks. What's more, you can customize your design package to take care of your every interior need.
Here is your step-by-step guide for working with an online interior designer:
1. Understand Online Interior Design Services & Manage Your Expectations
E-design is convenient, reliable, affordable, and delivers on quality. Nevertheless, it's crucial to know what the online interior design services include and how it differs from its traditional counterpart. With online services, you will be doing some of the finalizing work yourself. For instance, you may need to buy the designer's recommended furniture and décor and set up the layout per the designer's instructions.
On the upside, the flexibility of online interior design gives clients the freedom to complete their home when it suits them. In addition, some companies assist in product procurement and construction as far as possible to ensure projects run smoothly. Traditional interior design has the benefit of having someone assist you within your home. On the other hand, many online interior design services offer in-person consultations in selected cities around the world.
Crowdsource your decorating project today and
save!
Learn More

WATCH A VIDEO TO SEE HOW IT WORKS
What You Can Expect from Your Online Interior Designer
Like most traditional designers, an online interior designer holds a degree in interior design or architecture. That's why what online interior designers offer resembles that of the classic interior design. Meanwhile, many e-designers also have their own or work for interior design firms where they reside. Therefore, you can expect the same level of quality working with an online interior designer.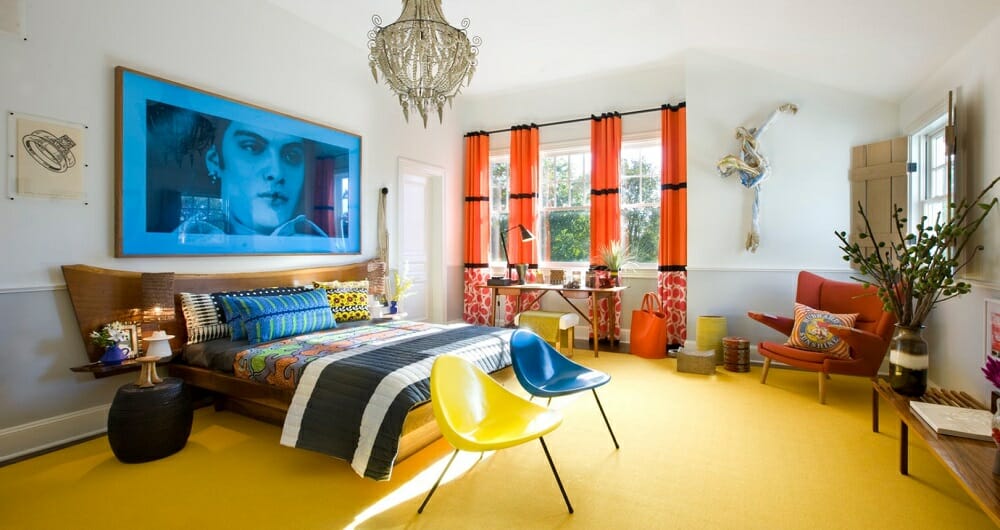 It is also great to know what deliverables to expect from your online experience. Let's take a look at what's included in each of Decorilla's online interior design packages, for example.
Decorilla Online Interior Design Packages
Concept Board From Multiple Interior Designers

These include a detailed floor plan, décor, furniture, and color palette suggestions. You choose which designer you'd like to continue designing your space.

3D Renderings

Photo-realistic quality images of your new room. You can see how everything looks in the space prior to making any purchases.

Online Shopping List

Virtual shopping list which includes detailed information about all your designers' suggestions. Decorilla passes along their trade discounts from 100s of popular vendors so the design fees can pay for the package many times over.

Detailed Furniture Layout

A furniture layout that details where each and every piece from your shopping list goes. It's easy to see where things should be placed and how they'll fit together.
Color Palette

Suggestions for paint colors to compliment your new space design.

Tips and Implementation Guide

A step by step guide to help you through the decorating process. Your designer will pass along tips and tricks that will help you finish your room with ease.

Unbeatable Customer Service

Quality customer service is so important, especially with an online service. The Decorilla team takes pride in its stellar 24/7 service with someone always available to help. The handpicked team of customer service members are there for you day or night.
2. Select the Online Interior Design Service for You & Tell Them About Your Space
Reading reviews from trusted sources and selecting the package that suits you is enough to get started. The process is even easier once you've picked a company. To begin, you'll complete a style quiz, assessment, or receive a free consultation so the team can get acquainted with your preferences and requirements.
3. Receive Initial Proposals from Multiple Perfectly Matched Designers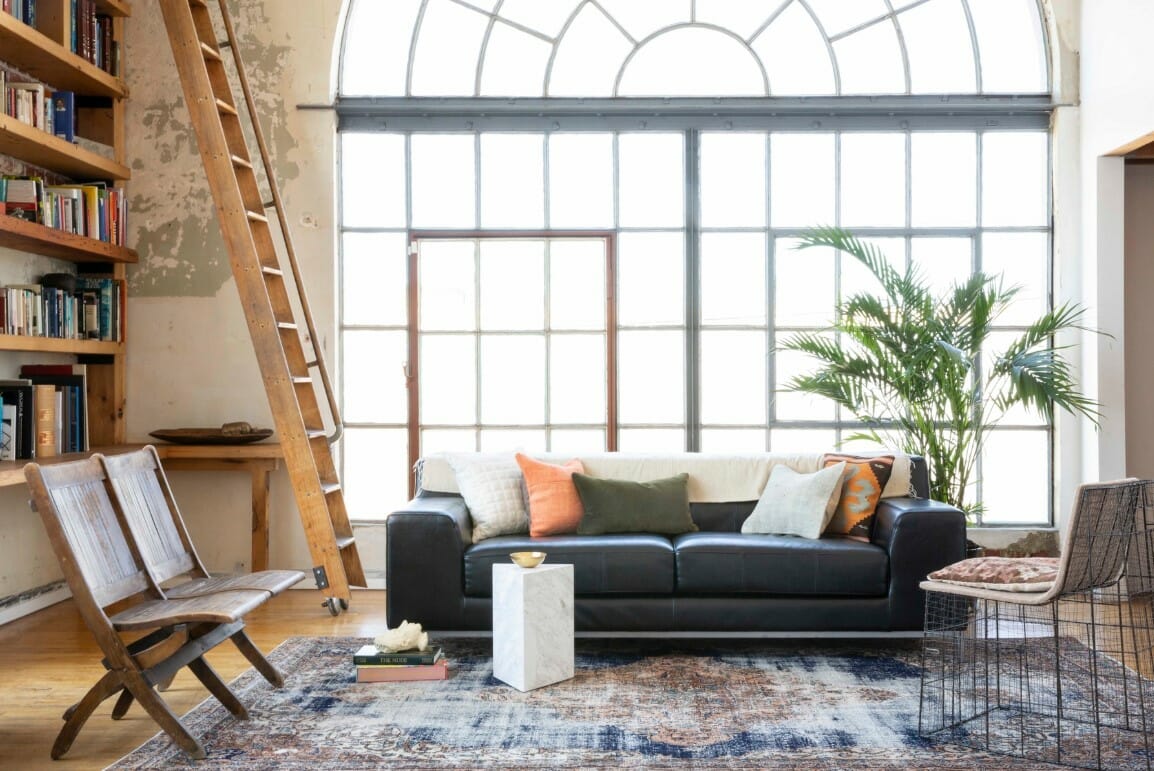 By using your preferences and requirements, the expert team can match you with the designer most apt for your project. In doing so, they save you a lot of time searching for the ideal designer. Some companies, like Decorilla, even give their clients the option of choosing between multiple designers.
After receiving preliminary proposals created by each designer, you can choose who suits your style best to continue the project. You are not obligated to stick with the recommended designer. While, in person, it's much harder to tell someone they're not the designer for you.
3. Be Upfront & Communicate with Your Online Interior Designer
After selecting the package and interior designer for your project, provide plenty of detail about your room. So think about existing furniture, building quirks, and anything else that could help them help you. Certainly, you want to set them, and yourself, up for success.
Once the design process is underway, be upfront if you have any reservations on the designer's recommendations. Use the virtual interface to communicate with your designer both about what works and what doesn't. Many top online interior design companies have unsurpassable customer service. Because they know that, in the end, the client's satisfaction is what matters most. In being open, you'll receive a design you love in no time.
4. Receive 3D Renderings & Your Finalized Design
Soon your design will be ready, and you can start finalizing things at home. When it's complete, you'll receive photorealistic 3D renderings of your new room, an eDecor plan, and a detailed shopping list. Now, you can see what your room will look like after following the comprehensive guide your designer created for your home.
5. Shop & Implement Your Interior Design
If you're using an industry-leading interior design service, like Decorilla, then you'll have access to a complimentary shopping concierge. This additional service provides clients with exclusive trade discounts (from more than 250 vendors) and manages all orders. So while the online interior design service saves you time and money, you can execute it at home whenever you want to.
In short, how to work with an interior designer online is simple. If you're willing to bring your design to life at home, then you're set to get started. Not only is this alternative service more affordable, but it also guarantees a high-end finish similar to traditional design.
Ready to see how online interior design can transform your home? Schedule a Free Interior Design Consultation with our e-design experts to get started today!