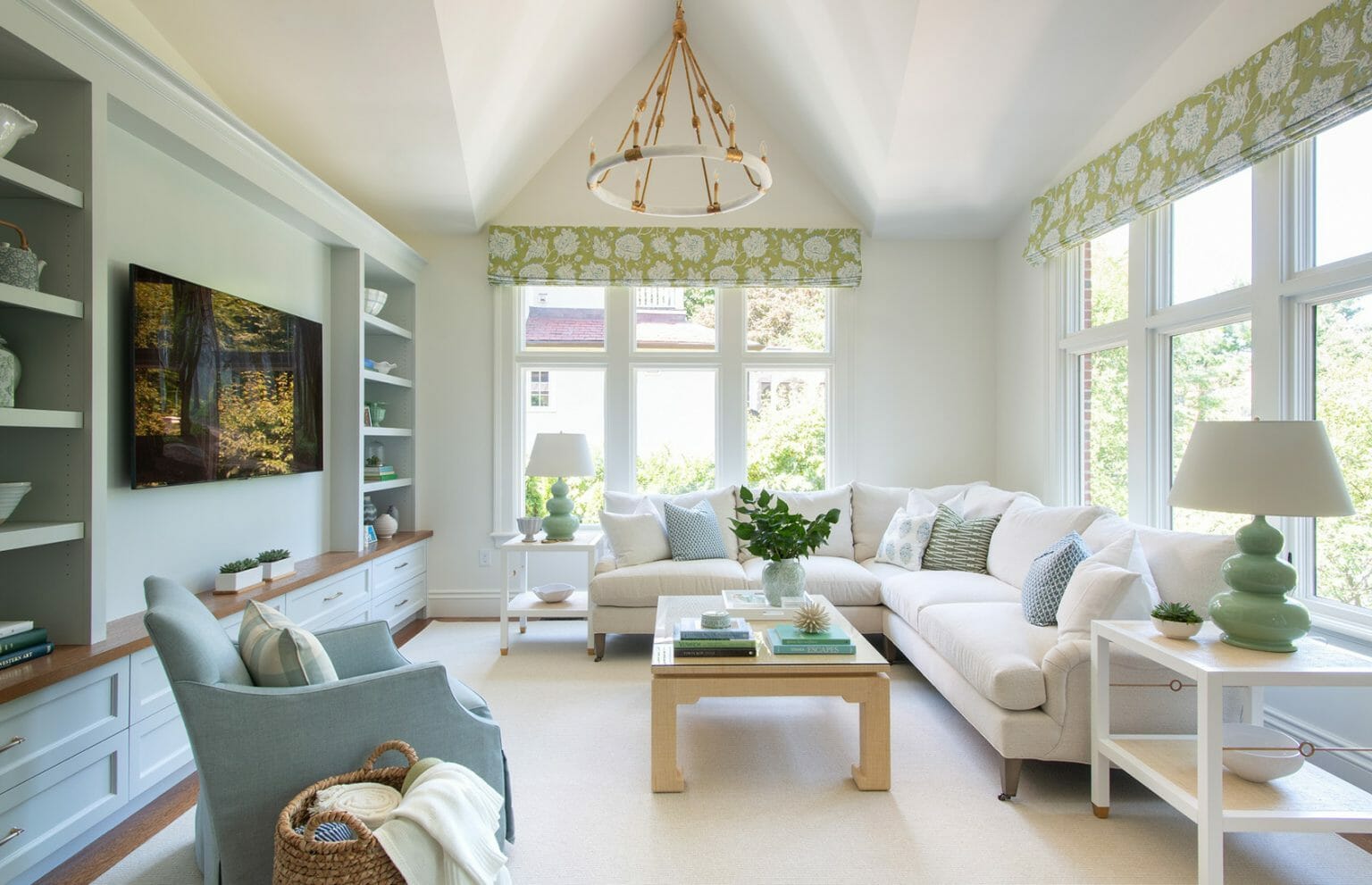 Our homes are continually undergoing inner transformations as our style changes. But now this dynamic "in between style" has become a style in its own right. The transitional interior design style is the ultimate mix between present and past favorites or classic and contemporary style. Therefore, if you're an admirer of old and new styles but can't choose between them, read on! Here are our ten top transitional style home must-haves!
What is Transitional Interior Design?
Before we dive right into all of the beauty of this design style, let's be clear on exactly what is transitional interior design. Simply put, transitional interiors are a blend of traditional and modern. This meshing of two interior design styles offers unlimited freedom with the ability to mix and match decor pieces to create a cohesive design. More importantly, the inclusion of ever-evolving contemporary design elements means that the transitional decorating style is also changing over time. This dynamic nature is what helped transitional interiors become prominent in the 1950's as a response to the defined and distinct modern and mid-century modern styles that had once had their peak. Transitional homes of the 20th century were a refreshment to many who prefer a style that focuses on luxury and comfort. Needless to say the transitional style interior design is a classic that's certainly here to stay!
Not sure if transitional interior design is right for you? Take our Free Interior Design Style Quiz to help discover your perfect style today!
 1. Pick a Neutral Color Scheme
Colors in a transitional style home follow that of the traditional style; grey, sand, and white. Neutral colors add to the stately traditional side of transitional interiors. However, bold dark colors, like midnight blue, charcoal and black are right on trend in more masculine transitional decorating style.
2. Transitional Decorating Style Must Have: Colorful Accessories
Don't be put off by the traditional neutrals, because you can certainly still have fun with colorful accessories. Add brightness with colorful curtains, scatters and décor pieces for example. In a transitional bedroom, opt for bedding with pops of color. Also, if you have a bit of wiggle room in your budget, then you can certainly reupholster your favorite furniture pieces with a bright color.

3. Transitional House Decor: Cushions Galore
Another lovely transitional decorating style must-have are cushions in double digits! In true maximalist style, plenty of cushions are entirely at home in a transitional living room design. Similarly, scatter cushions with a contemporary print or pattern can brighten transitional home interiors. So, don't toss the scatters just yet!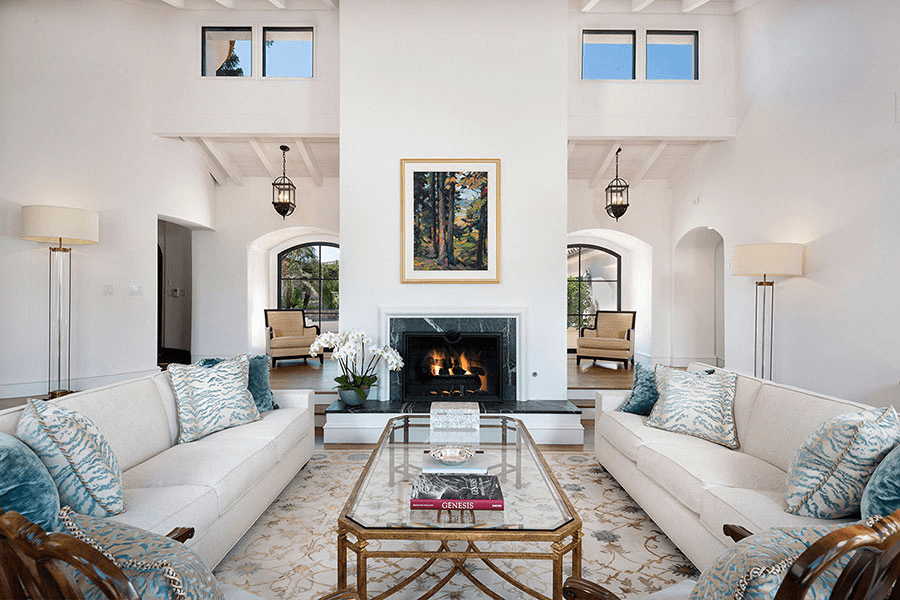 4. Transitional Interior Design Furniture
Much like the transitional home decorating style, transitional furniture is also a mix of two different design styles. Hence, large furniture pieces of the traditional era get a makeover to become more streamlined and sophisticated to match the sleek status of the emerging trend. The biggest difference between traditional style and transitional is that transitional interior design refers to interiors that have both contemporary and traditional features.
5. Transitional Decorating Style Lighting
Light your way to a new interior with contemporary lighting. An exciting way homes are moving out of the traditional sphere and into the transitional home decor style is through lighting. Because lighting can have such a fantastic impact on a room, fixtures are becoming more prominent as designers push the boundaries. So, add an inspirational contemporary chandelier or molecular light for a fantastic focal-piece.
6. Metallic Accents in Transitional Interior Design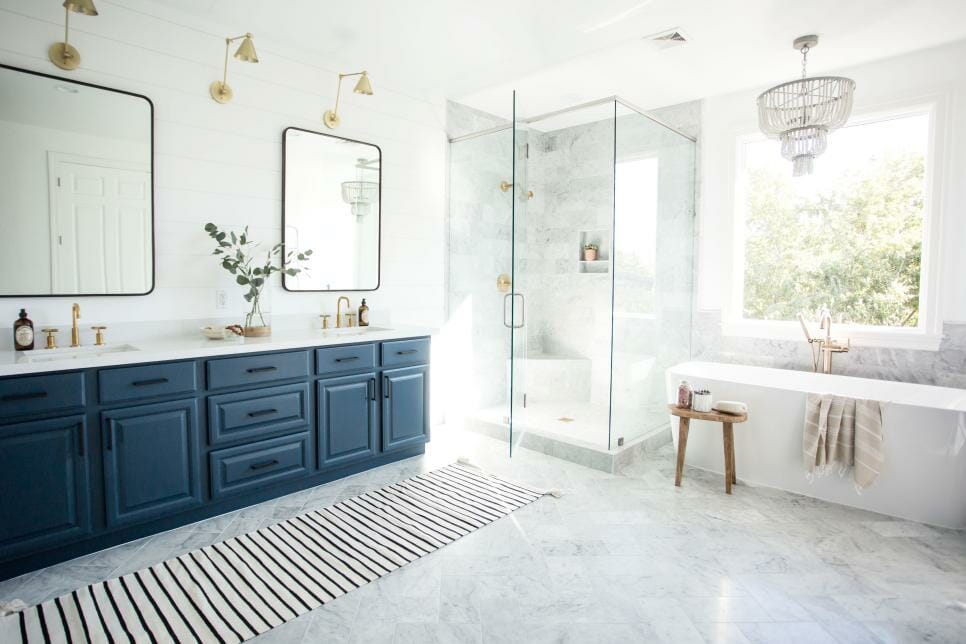 Metallic elements are coveted in present-day homes, for the reason that they work seamlessly with all styles of house decor. Incorporate gold, bronze or copper through side tables, lighting, and accessories, for instance. Choose one metal finish or mix metals for a trendy contemporary look.
7. Add Carpet for Texture
Rugs are very much a part of transitional interior design. They offer luxury underfoot with plush cut-pile area rugs, add color, and anchor the furniture in a room. However, it's best to choose rugs in neutral colors to compliment the design of the room or add texture and pattern with a traditional woven or knotted carpet.
8. Traditional Statement Piece
Search the attic because a striking piece of furniture or décor that is truly traditional can be the highlight of your transitional room. The item can be a dresser, mirror, table or anything that harks from a different era. Another way to draw attention to a new classic piece is through reupholstering, a layer of paint, or a coat of wax, to highlight the item's features.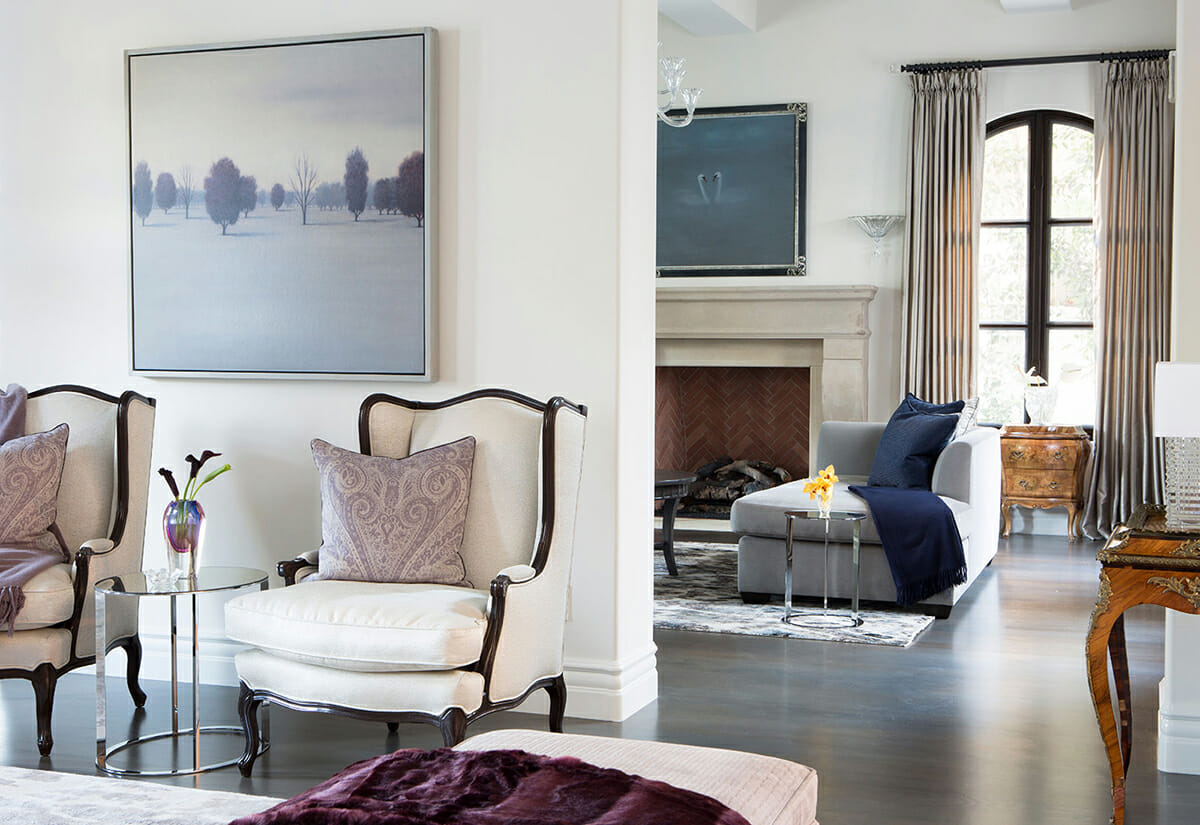 9. Contemporary Art for Transitional Interiors
A transitional style home is very focused on accents and it is the details that can make an interior shift from traditional to transitional or from contemporary to transitional. Choose your favorite contemporary artwork to create a striking focal. Also, to not overdo the look, it's best to take a minimalist approach.
10. Tried-and-Trusted Woody Favorites
Wood furniture has always been an important feature in traditional homes. As a result, cherished ornate wood pieces are making a big come back and not only in transitional interiors. Add a grounding furniture piece like a large wood dining table, dresser or bookend, for example, to celebrate the craftsmanship.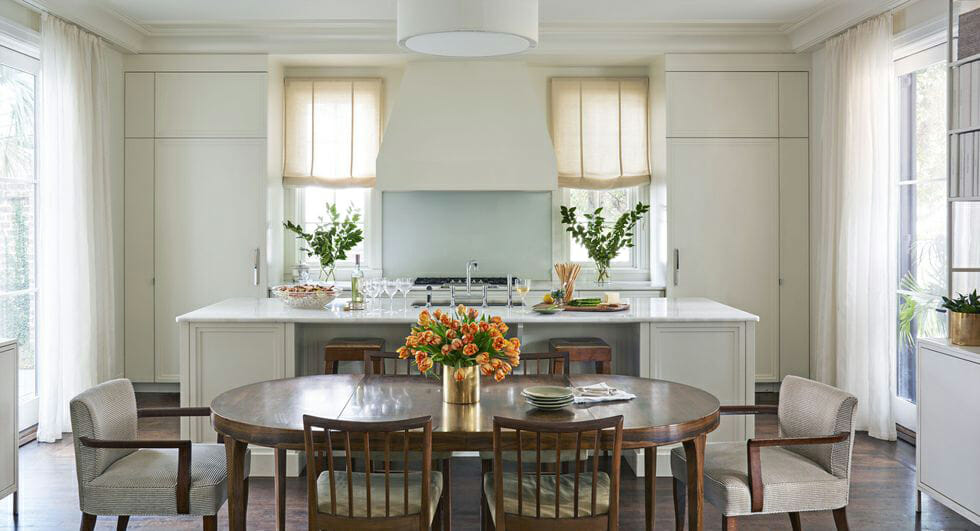 Need assistance with your transitional interior design?
Love the look of transitional interior design, but need a little help getting started in your home? Schedule a Free Interior Design Consultation for expert assistance from the finest interior designers!