Over 2,000 outdoor murals adorn Philly, and they're not the only beautiful part of the historic city. With the most public art in the US and a beautiful landscape, it's only natural that top Philadelphia interior designers have an eye for the exquisite. Accordingly, homes in the Cradle of Independence, from Old City to Society Hill, Queen Village and further, beckon a second look. While Decorilla is fortunate to have local talent on their team, they also recognize other inspirational interior designers. So, without further ado, here is the best of the best in Philly!
Nile Johnson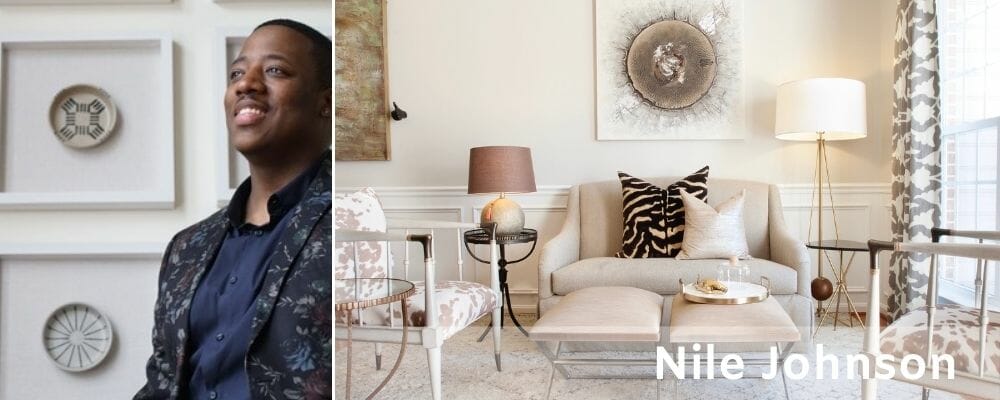 As part of the Black Artists + Designers Guild, ASID, and House Beautiful advisory board, Nile Johnson helps one of the most respected interior design publications show the best of the best. His boutique interior design firm specializes in approachable luxury, bringing curated homes for clients like CEOs and celebrities. With work featured in HGTV as well as top international publications, Nile Johnson is a top interior decorator in Philadelphia worth keeping an eye on.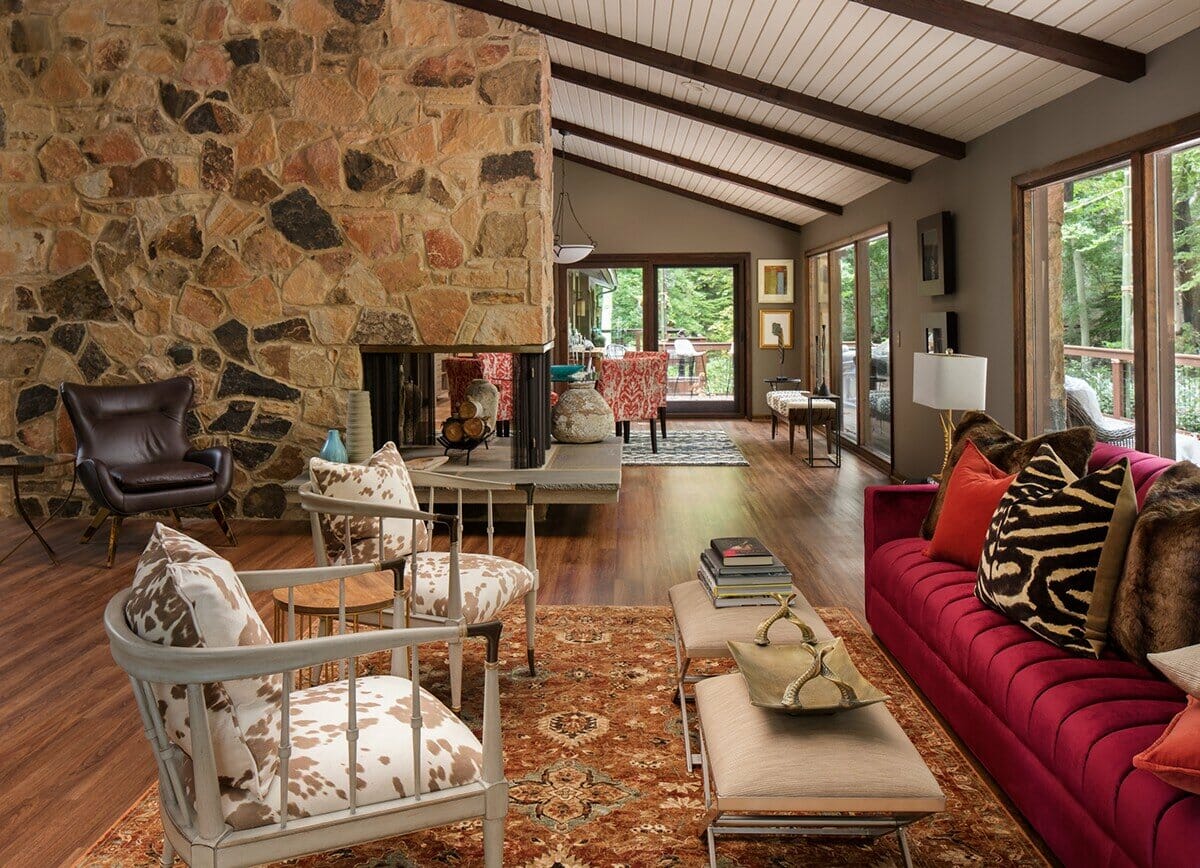 WHAT WE LOVE:
That Nile Johnson's interiors balance symmetry and asymmetry. For instance, in a living room, Johnson prefers a formal, balanced layout but softens the look with different accent tables and lights like a table and floor lamp. Additionally, Johnson matches finishes and textiles to create a coherent style.
With a masters in Interior Architecture and Design, Samantha West takes the guesswork out of creating a space that honors each of her clients. Her main focus is offering affordable design services that are accessible, while also capturing the needs and passions of her clients. In addition, Samatha puts an emphasis on alternative and holistic design. She believes that functional spaces are an integral part of our sense of well-being.
Her works often feature carefully curated collections of furniture and decor, with no fear of color. As she loves to get to know her client, she is sure to incorporate as much of them into the space as possible. In the end, timeless personalized spaces with an eclectic twist comprise her portfolio.
Need help finding the best Philadelphia interior designer near you? Then, schedule a free interior design consultation with a design expert to learn more today! 
WHAT WE LOVE:
As one of the most affordable Philadelphia interior designers near you, Samatha West is accessible to clients with any size budget. Additionally, she prioritizes creating functional spaces that truly reflect her client's personalities. Get started with Samantha today!
Widell + Boschetti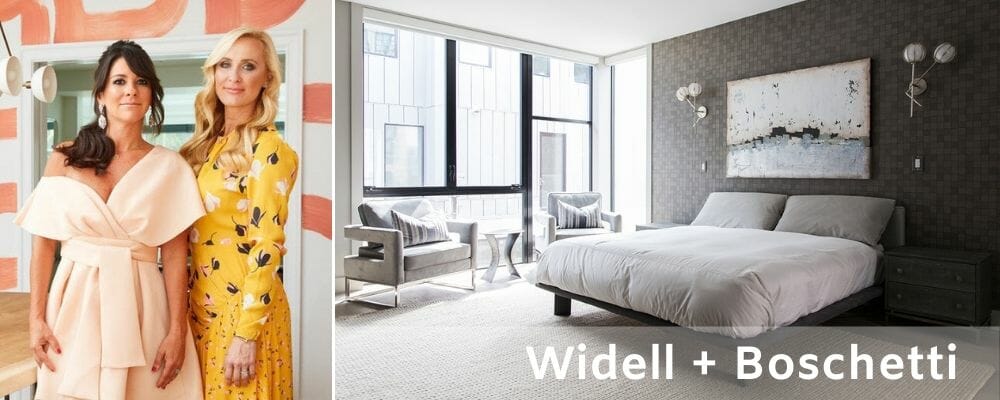 Designer duo, Barette Widell and Christina Boschetti, are behind the colorful, pattern-rich interiors of Widell + Boschetti. Their innovative designs, custom prints, and furniture are truly one-of-a-kind. Each W+B project features its undeniable trademark of juxtaposed transitional and modern with a healthy mix of different period pieces. The result is nothing short of breathtaking, unexpected, and memorable. It is no surprise this duo comes highly recommended among Houzz interior designers in Philadelphia.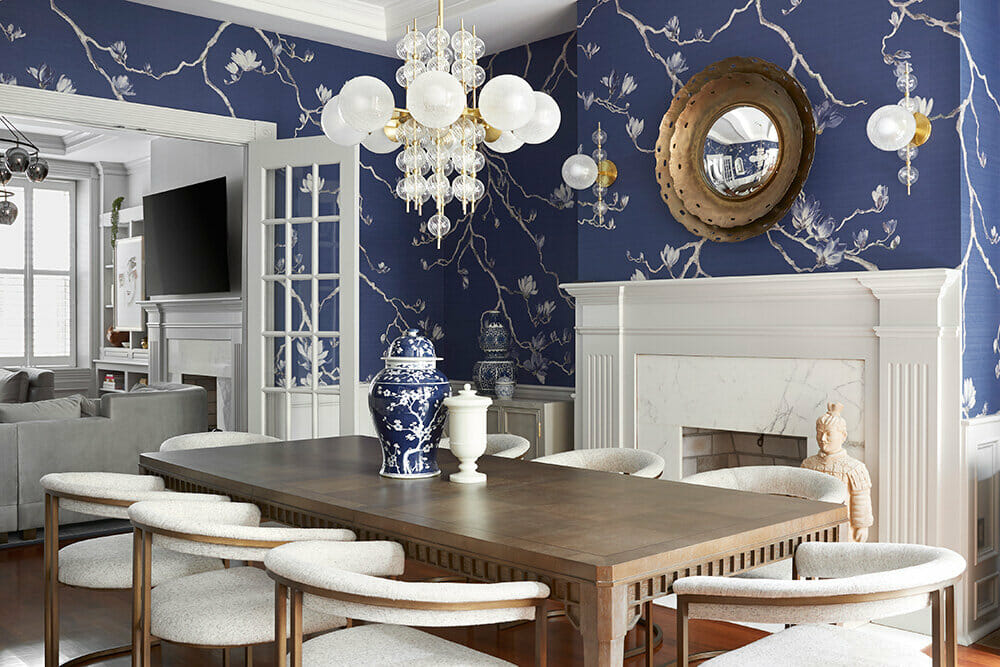 WHAT WE LOVE:
That W + B has worked solely on projects that come from clients that have been referred or through social media. Many of their clients can attest: W+B is among the best interior designers in Philadelphia.

Glenna Stone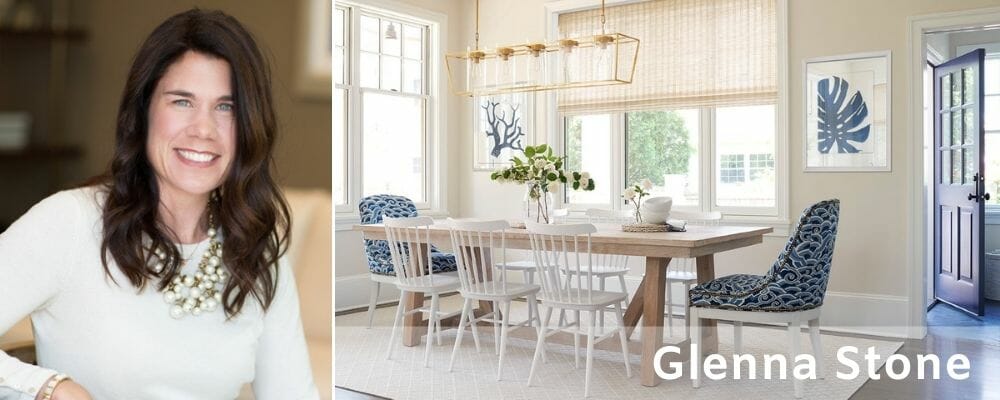 As an engineer with a creative spirit, Glenna Stone pursued her love for interior design after fine tuning her technical skills. Now, a top interior decorator in Philadelphia, she knows that "great design is about walking into a space, and every single time feeling one thing: this is as it should be." Glenna's artist mother inspired her to develop a sense of color and composition from a young age. As a result, her interiors are picture-perfect while being comfortably functional.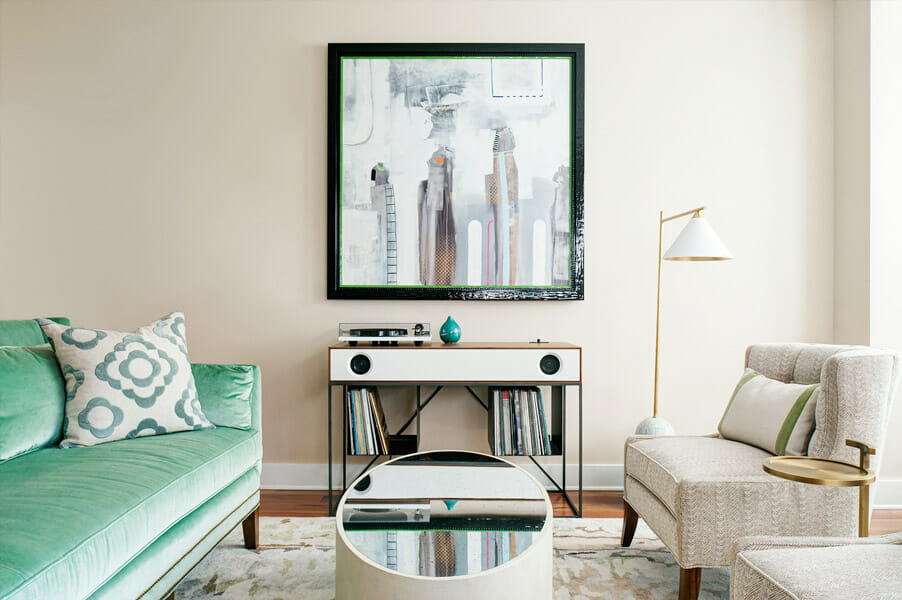 WHAT WE LOVE:
Glenna Stone's attention to detail. Her completed projects resemble a beautifully balanced artwork that is pretty to look at from every angle. Plus, if you want a systematic, phase-by-phase design, then Glenna's approach of sending progress reports and plans weekly would be a perfect fit for you.
Susan Hopkins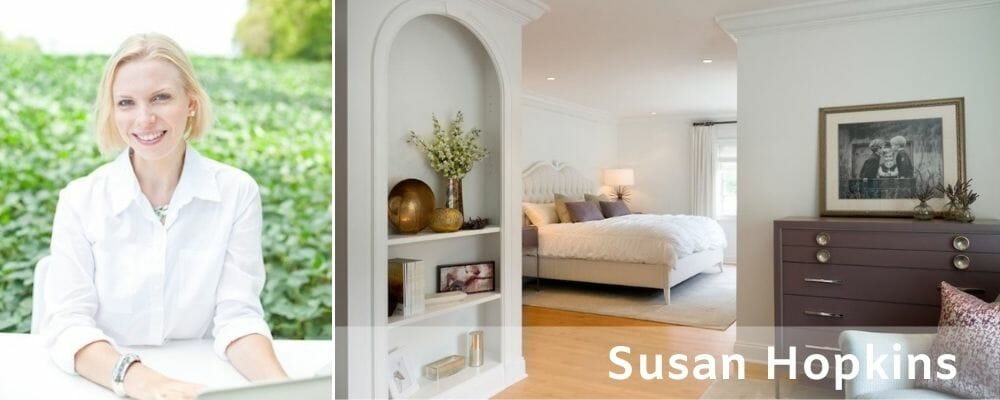 With experience in theatre and art, Susan Hopkins brings something unique to client homes. She is one of the best Philadelphia interior designers who creates not only a beautiful home but one that also tells a story. Each completed project is distinct and full of character. What's more, Susan Hopkins holds an array of interior design awards, from Philadelphia Interior Design Awards to inauguration into the American Society of Interior Designers (ASID).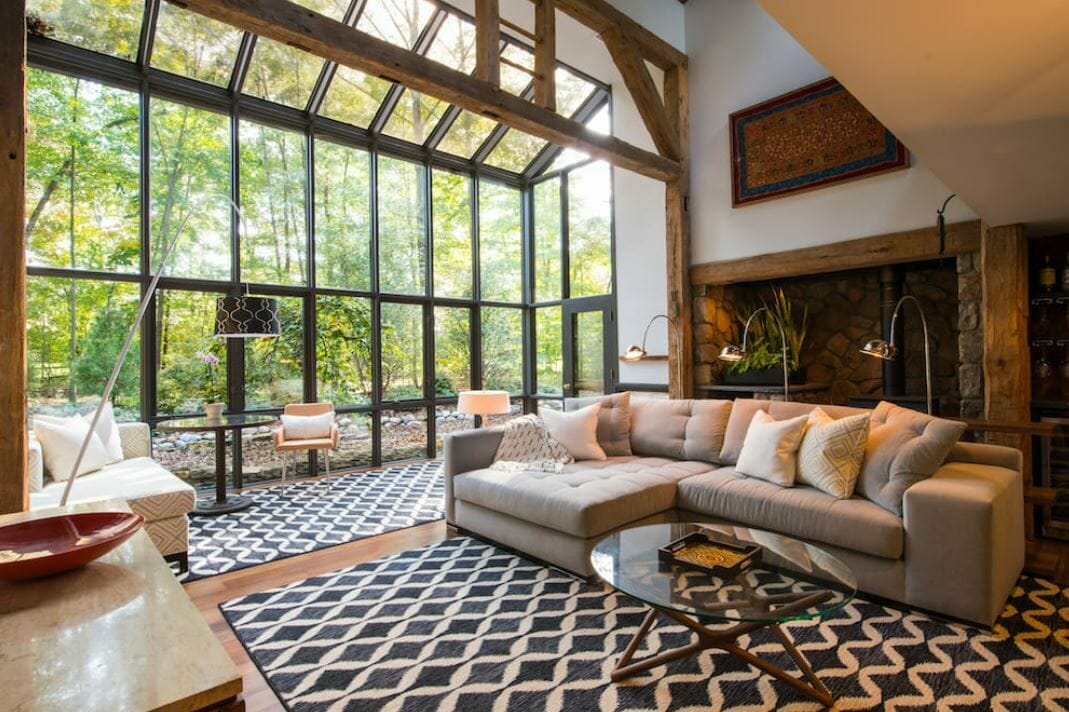 WHAT WE LOVE:
That Susan Hopkins' designs go beyond residential to on-screen entertainment. As the project manager for NBC's George to the Rescue, Susan's designs earned her the title of an Emmy-award-winning interior designer.
Ashli Mizell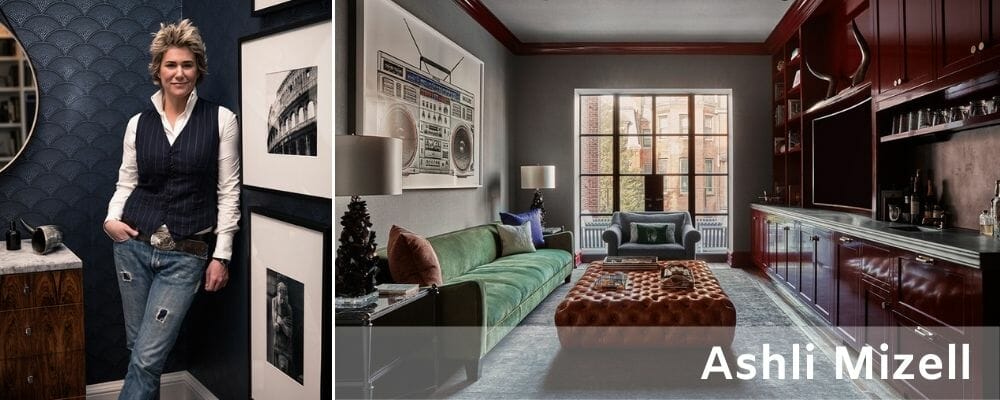 As a regular feature in Philadelphia and Philadelphia Style magazines, Ashli Mizel certainly knows how to make a statement. Her rustic contemporary style is inimitable and striking. And it's no wonder as classical training in Art History lies behind the swoon-worthy aesthetic. As a result of her keen style and dedication to detail, she curates every interior while basing her concepts on sound design principles. Undoubtedly, one glance at an Ashli Mizel project will tell you why she is one of the best interior designers in Philadelphia.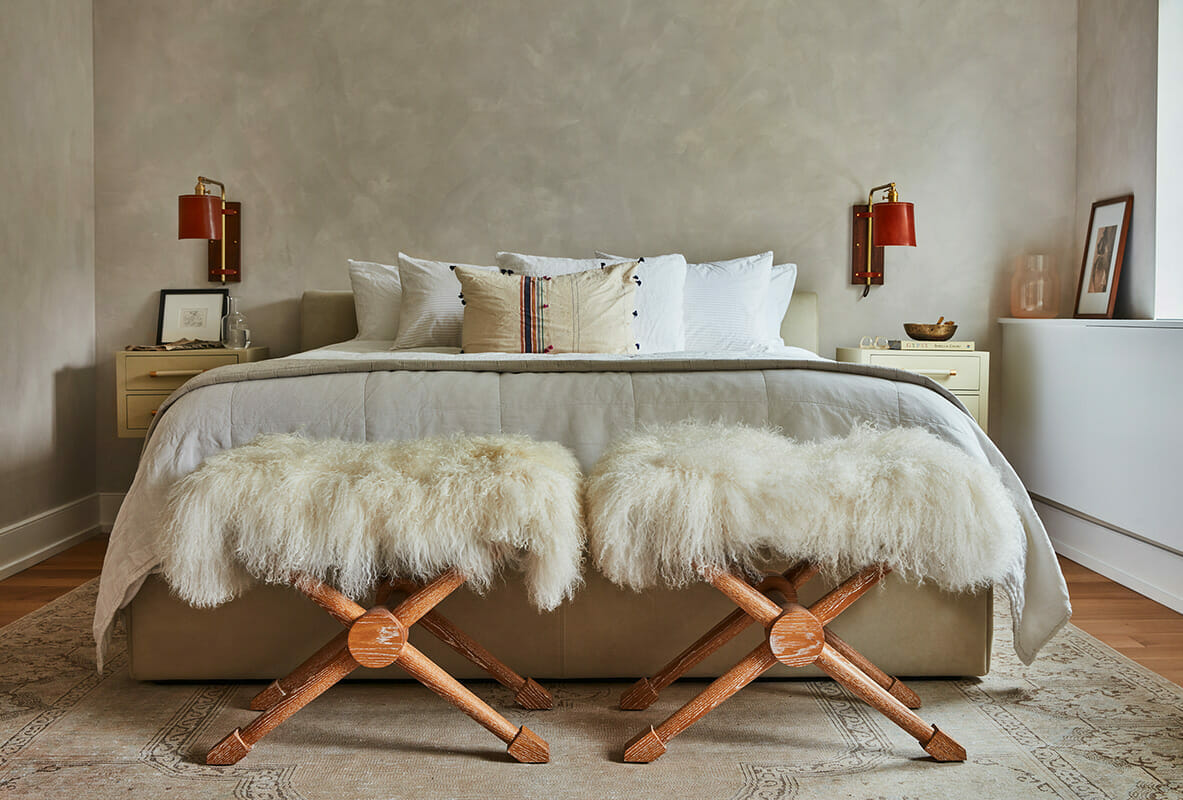 WHAT WE LOVE:
The pleasing mix of masculine pieces against soft furnishings, leather, reclaimed wood, velvet, and vintage items. Moreover, Ashli tailors every design to the client, and exquisitely so, to reveal some of the most satisfying combinations – from family heirlooms to rough-hewn pieces are equally important in an Ashli Mizell interior.
With her background in luxe real estate, Tarah Young is an interior decorator with an eye for luxury perfection in Philadelphia. Her vast experience in staging high-end apartments and condominiums in Manhattan honed her style and cemented her attention to detail. Today, her designs not only tick her clients' boxes, but they also exude casual indulgence.
WHAT WE LOVE:
That Tarah Young stays true to her hometown, New York City, in every project as she brings Big City elegance to Philadelphia.
Michelle Wenitsky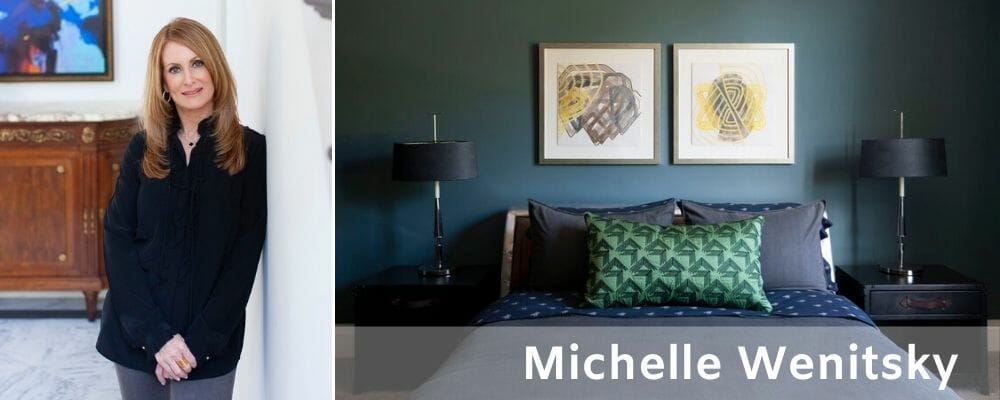 Through expertise and over two decades in the interior design industry, Michelle Wenitsky and her team cross style boundaries elegantly and seamlessly to represent every client's personality. From transitional to contemporary to glam, each interior is timeless and confirms that this team is one of the best interior designers in Philadelphia. With her know-how, Wenitsky can interpret briefs to give clients a signature style that is an experience of beauty.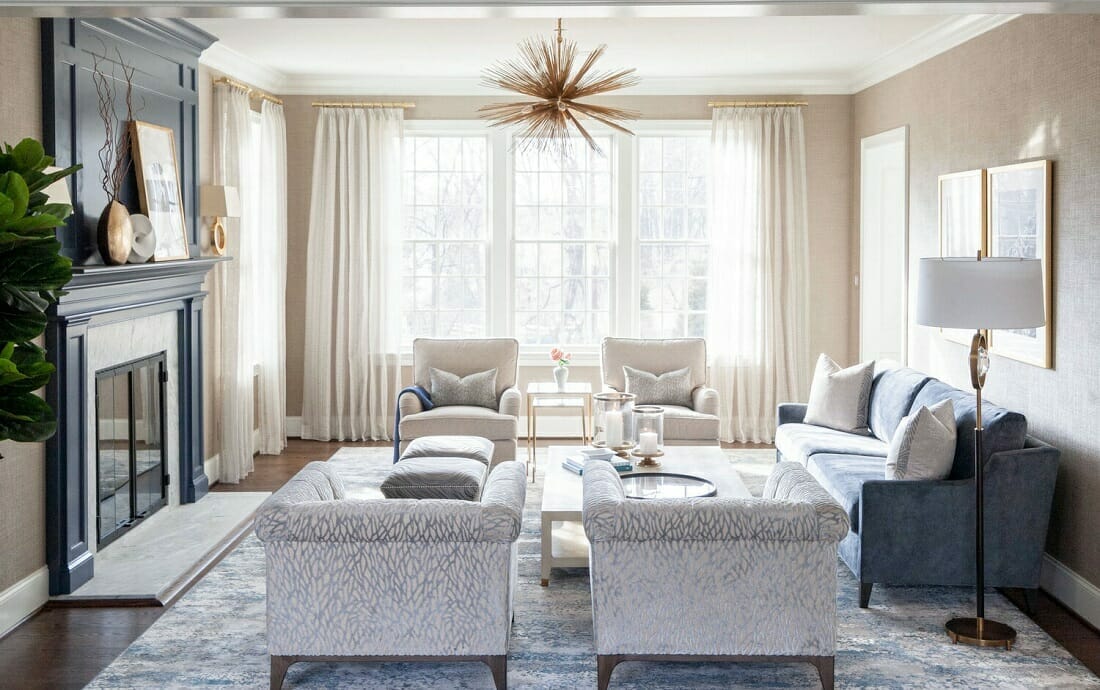 WHAT WE LOVE:
That designs by Michelle and her Philly design team fully and unapologetically occupy their intended spaces. Above all, these interiors are striking, impressive, and bold without being overwhelming.
WPL Interior Design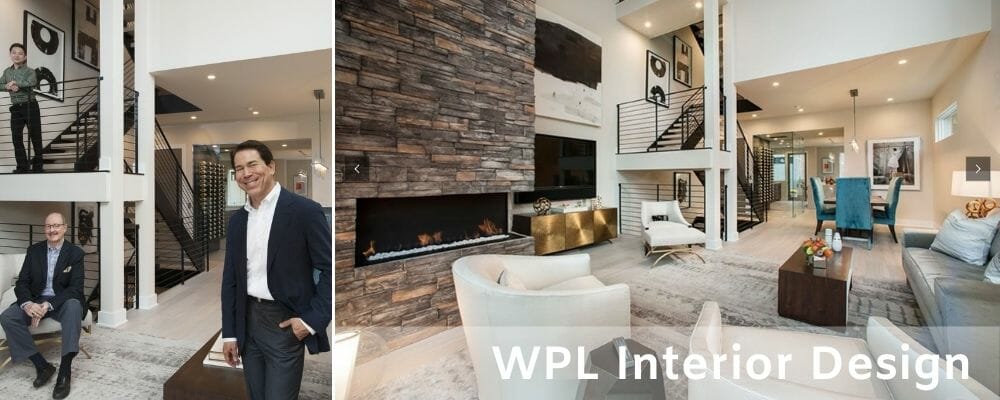 A masterly trio of top Philadelphia interior designers near you is behind the highly respected firm, WPL. Their impressive repertoire includes expertise in architecture, antiques, textiles, decorative arts, historic restoration, lighting technology, and musical composition. And once the team put their know-how to work, they create mesmerizing, fresh interiors. For this reason, WPL has been recognized for excellence by Architectural Digest, and won Subzero and ASID awards repeatedly. They also rank among the top of Houzz interior designers in Philadelphia. Even more impressive, their interiors feature in six books and many publications.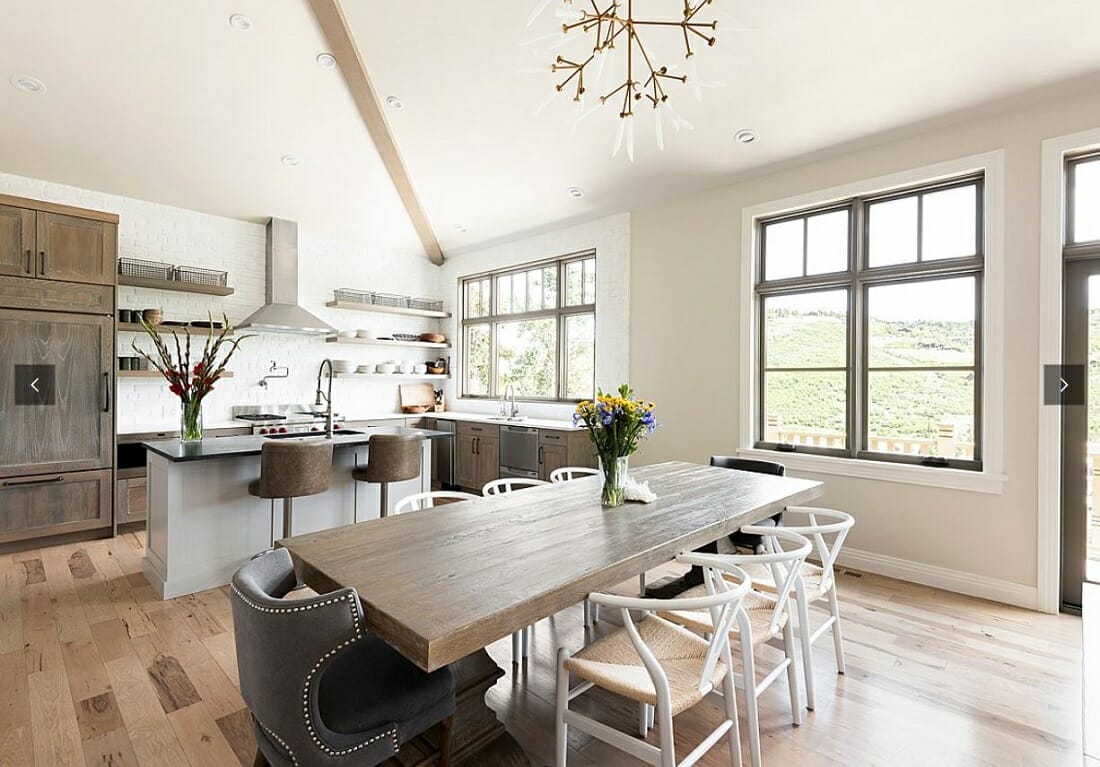 WHAT WE LOVE:
That WPL's portfolio spans decades and certainly paints a clear picture of how interior design changed throughout the modern era.
Michele Plachter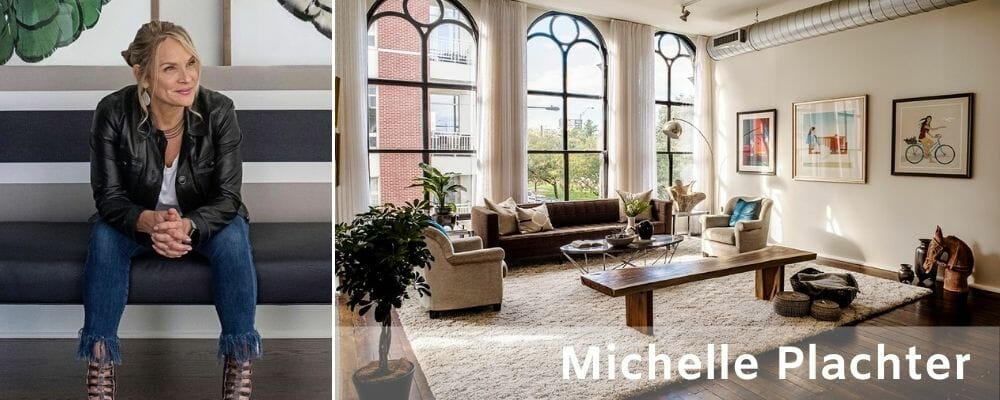 As a luxury design specialist, Michele Plachter's interiors often feature in many publications, such as House Beautiful and Traditional Home. Her experience comes from offering classic interior design services but also from renovating and reselling homes and apartments. The latter is beneficial in more ways than one. In fact, remodels enabled her to build long-lasting relationships with contractors. This also enabled her to hone her skills as a project manager working within tight deadlines.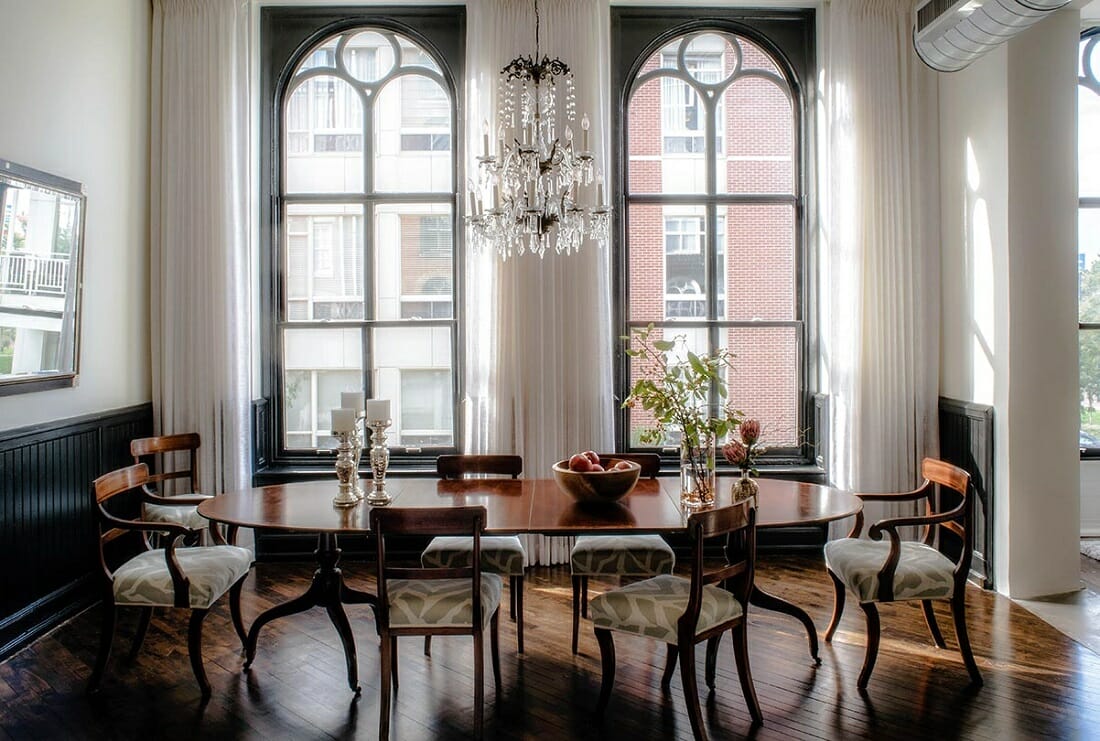 WHAT WE LOVE:
The blend of traditional, eclectic, and contemporary styles. Michele's designs are balanced and stately, but each has an undeniable whimsy we adore.
Looking to work with one of the best Philadelphia interior designers near you, but need help choosing the right one for you? Then schedule a Free Interior Design Consultation for expert assistance getting started today!

[Top image: Michelle Plachter]