Johanna A.
Johanna is an Architect & designer with over 7 years of experience in designing a variety of project types. For the last two years, she has been prioritizing mainly eco-friendly residential interiors. She blends her architectural training and enthusiasm for design to help folks create nurturing environments at home and she also loves helping clients create a cohesive space, rooted in eco-friendly practices. As her client, she will focus on your style, sustainable priorities, and how you live at home. She will help you take the guesswork out of creating a space that honors yourself & the environment.
What drives you to design?
I believe that our homes should support and nurture us, as well as honor the environment. I design to create better home environments while prioritizing eco-friendly selections.
Describe your favorite project:
I love a project that allows me to blend the technical aspect of my background in Architecture (like a renovation project) mixed with the design & selection of furniture and decor for a space. I love a "soup-to-nuts" approach where I guide the client into making selections throughout that help create a cohesive look and feel to the space.
We know you love designing, but what about it do you love most?
I love when I receive messages from clients, sometimes months after their project has been completed, about how much they are enjoying their space! Design isn't just about making a space look pretty, these days with COVID, our homes have to work even harder to support our daily lives. I love working with clients to create functional spaces that truly reflect their personalities.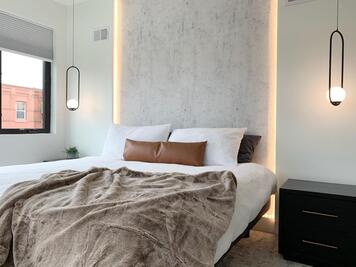 Modern Minimalist Bedroom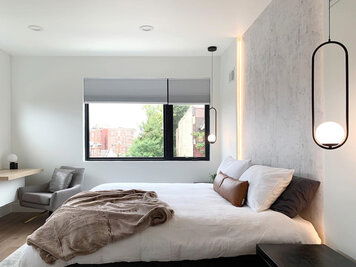 Modern Minimalist Bedroom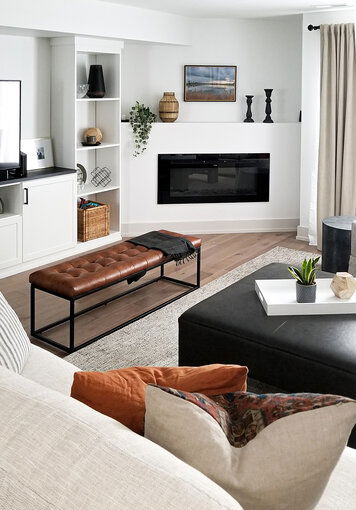 Modern Farmhouse Living Room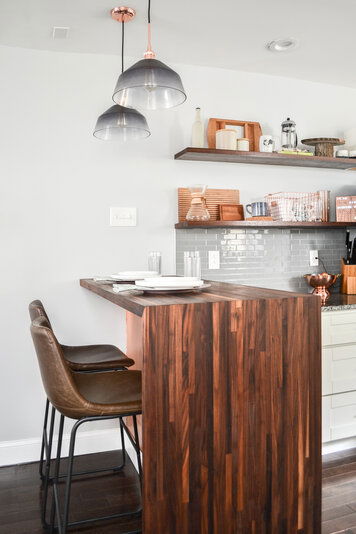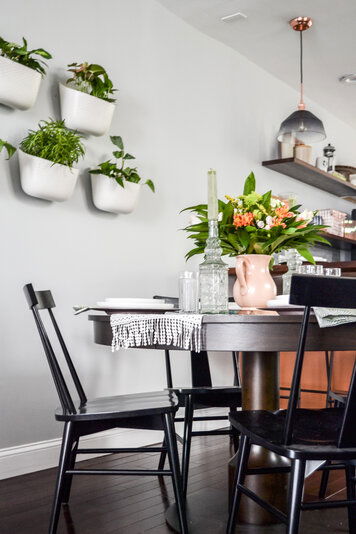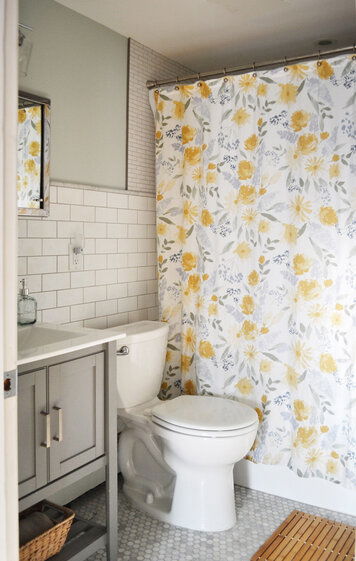 Timeless Bathroom Renovation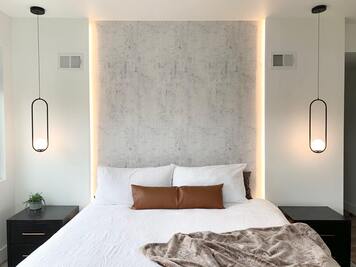 Modern Minimalist Bedroom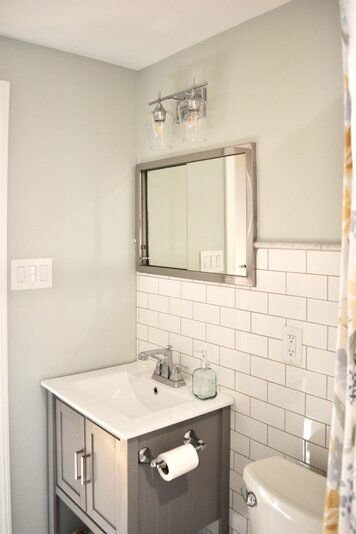 Timeless Bathroom Renovation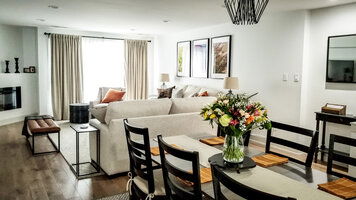 Modern Farmhouse Living Room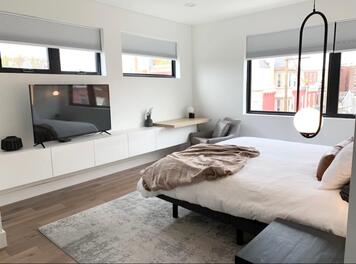 Modern Minimalist Bedroom