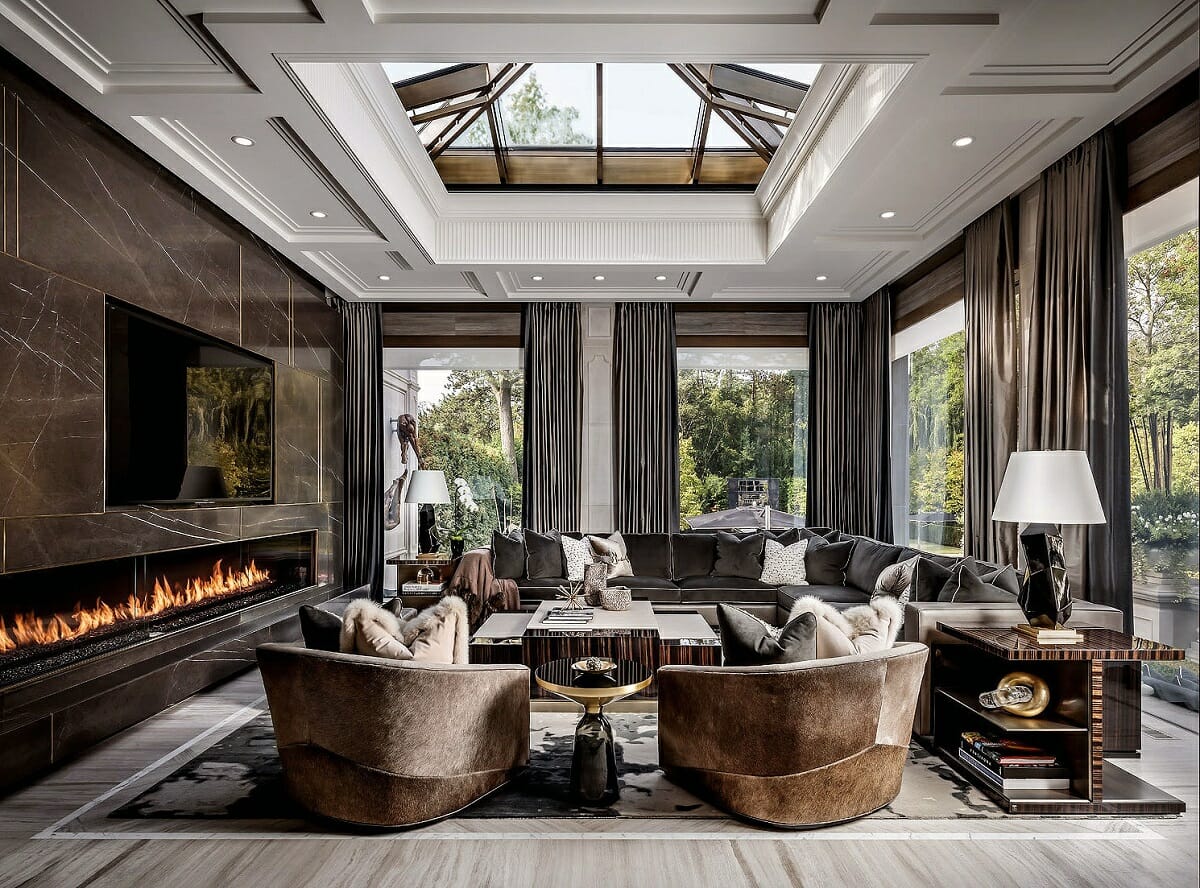 Refined culture and history layer the beautiful Wellesley, Massachusetts. Located outside Boston, the scenic town offers residents natural charm and lavish comfort. But more importantly, it holds some of the finest interiors in the state. Locals certainly have their pick of high-end creatives. Read on to discover the best Wellesley interior designers and decorators!
Wellesley Interior Design
Wellesley interior design is well-known for elegant spaces and uniquely crafted homes. Spaciousness and portraying clients' tastes through design are core to the area's iconic interiors. It also thrives in complementing New England's natural setting.
Tranquility and hints of an intriguing past surround the popular Colonial-style homes. The interior designers of Wellesley, Massachusetts, are spoilt for choice as a result. In fact, there's plenty of inspiration all around this inimitable town.
Get started on your dream interior today! Check out our limited time Wellesley Interior Design Deal you don't want to miss!
Best Wellesley Interior Designers & Decorators
The interior designers of Wellesley are undoubtedly among the best in the country – and internationally. Moreover, their experience and know-how guarantee swoon-worthy results. As they cover an array of styles and tastes, you're sure to find interior design help tailored to you!
Andra Birkerts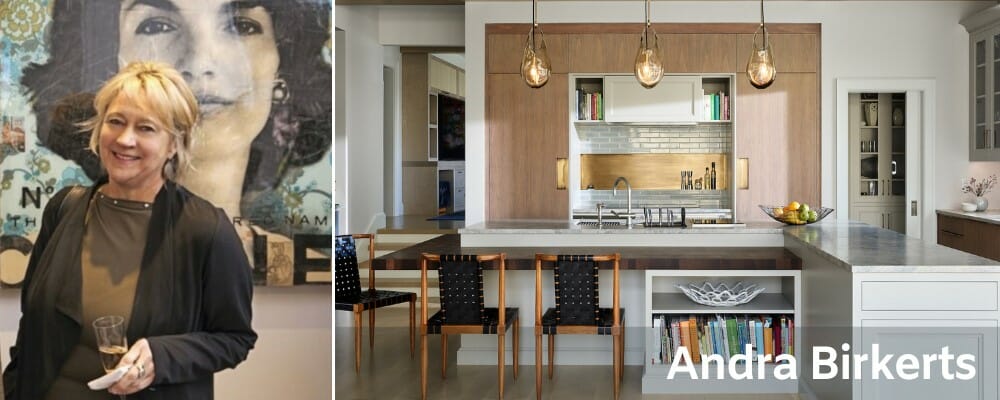 Andra Birkerts specializes in practical yet thrilling interior design in Wellesley. She's made a name for herself by producing spaces that feel "just right". Andra's passion for art history and architecture makes up the firm foundation for her composite interior design style. Her work speaks for itself because of its distinct and recognizable nature.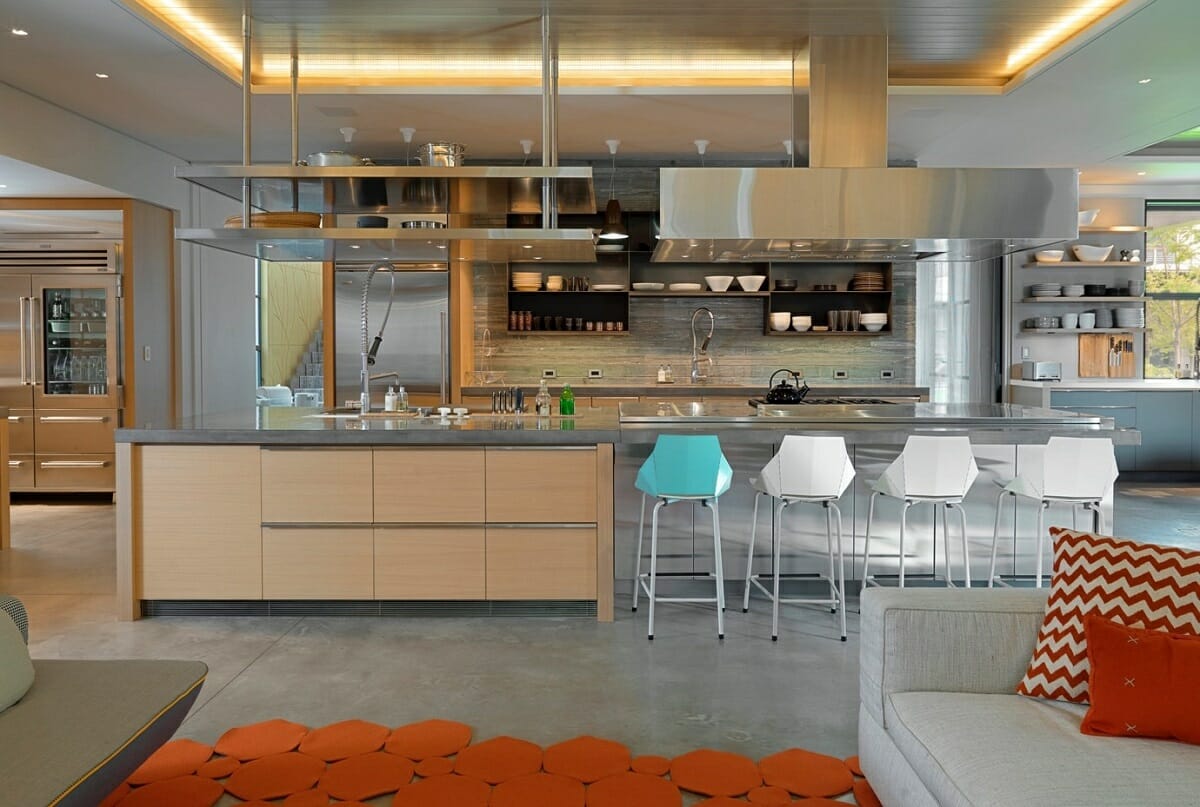 WHAT WE LOVE: Andra surrounds herself with art and design, referring to them as the focal points of her life. It's no wonder she has an artist's eye as she comes from a long line of artists who also influence her work.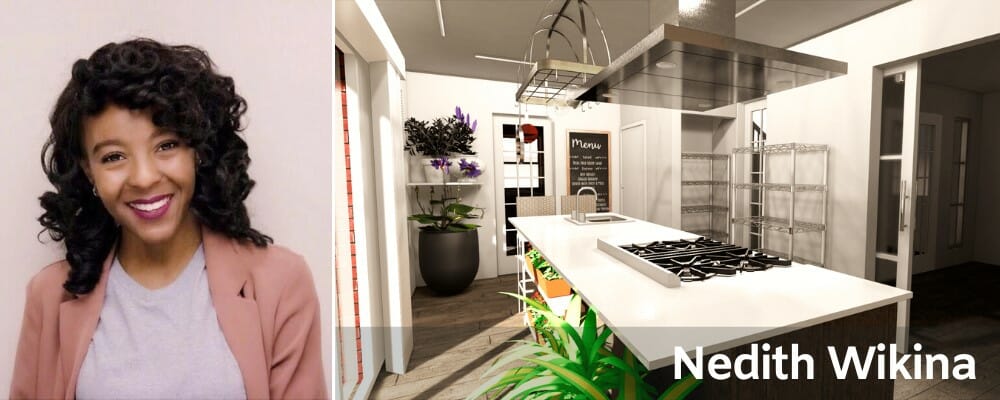 As one of the best Wellesley interior designers, Nedith Wikina is well-versed in creating luxurious spaces. Her experience also lends itself to transitional, modern, and eclectic design styles. What's more, Nedith loves creating spaces that support, inspire, and promote core moments in a client's life.
Nedith sees it as a privilege to work with her clients, who allow her to absorb their dreams and produce the desired results. It's an honor for het to be part of the process of making home aspirations come true. Nedith's skill of creating bespoke interiors is certainly a welcome addition to the Wellesley interior design scene! 
WHAT WE LOVE: As a firm believer in working together, Nedith loves that her job requires harmonious teamwork. So if you like the sound of collaborating with Nedith, start a project with her today!

Michele Chagnon-Holbrook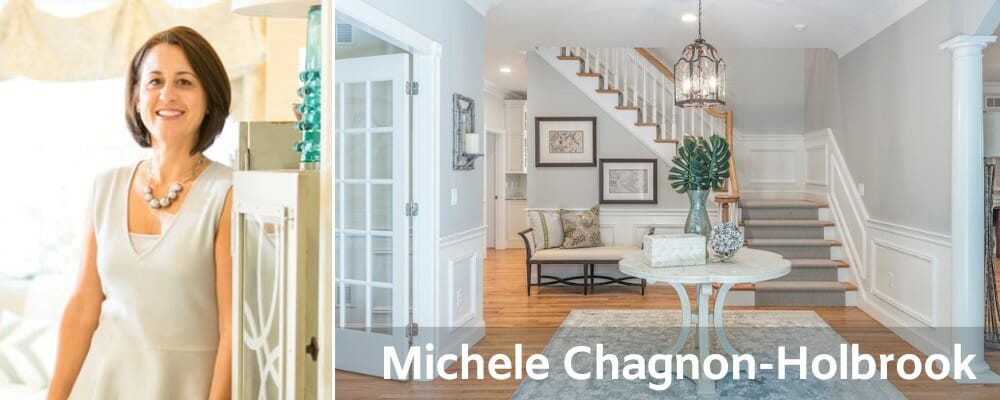 Casabella Interiors is a top-class design destination by Michele Chagnon-Holbrook. Since setting roots in 2011, Michele has been perfecting her unique team model. Namely, where the entire team works for each client. It eradicates the notion of hiring one designer with a singular style and perspective. By living and breathing interior design, Michele certainly brings her clients her very latest ideas.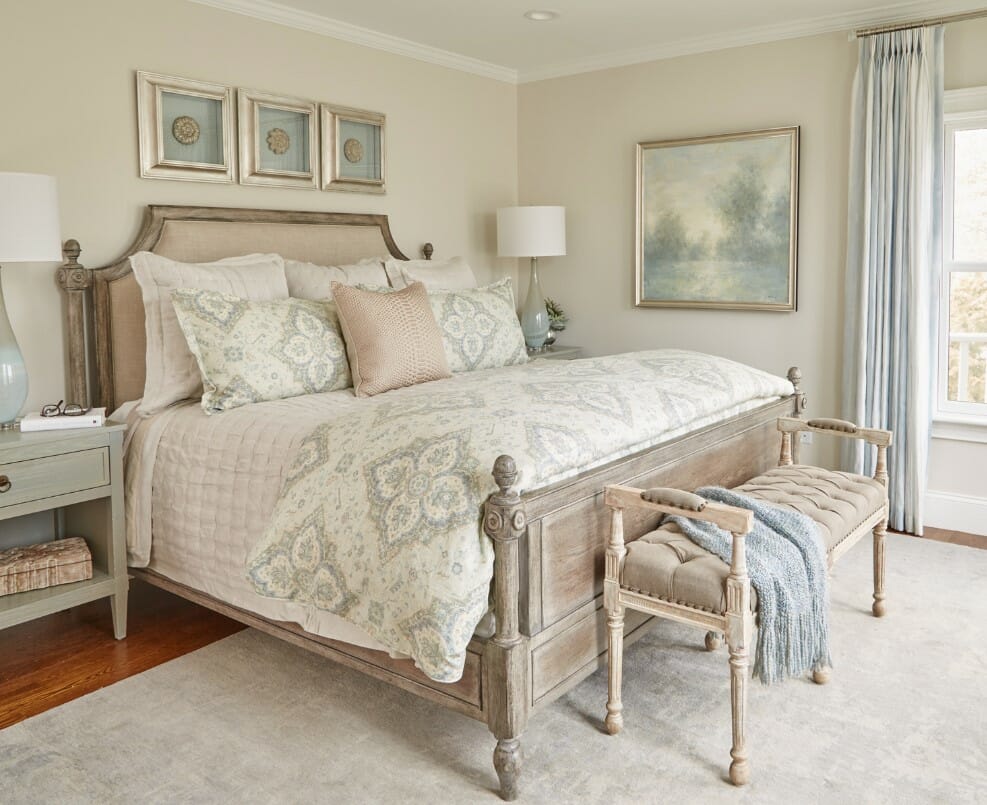 WHAT WE LOVE: The Wellesley interior design community is more interesting thanks to Michele. After all, with a diverse team, they can create anything a client envisions.
Janine Dowling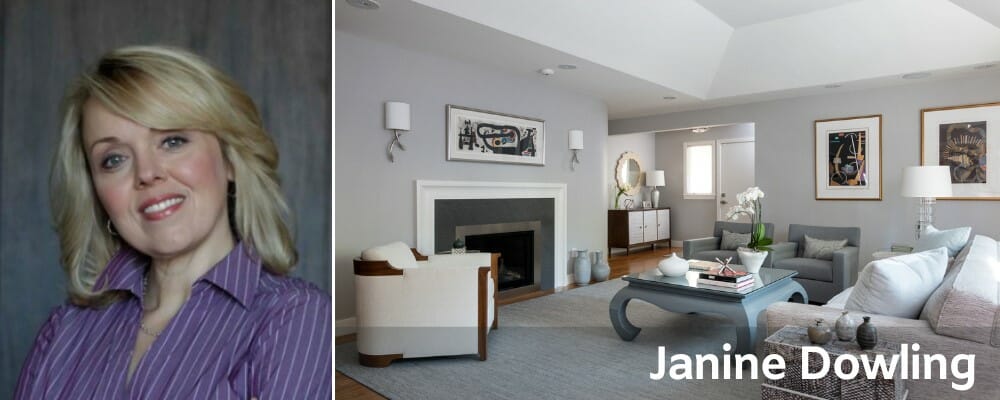 Janine Dowling is a beloved expert on interior design in Wellesley, MA. From traditional to modern, Janine gets it right when finding the perfect look for your lifestyle, personality, and home. Her objective is to create homes that embody her clients' identities and how they wish to live. It ultimately results in her client feeling at home.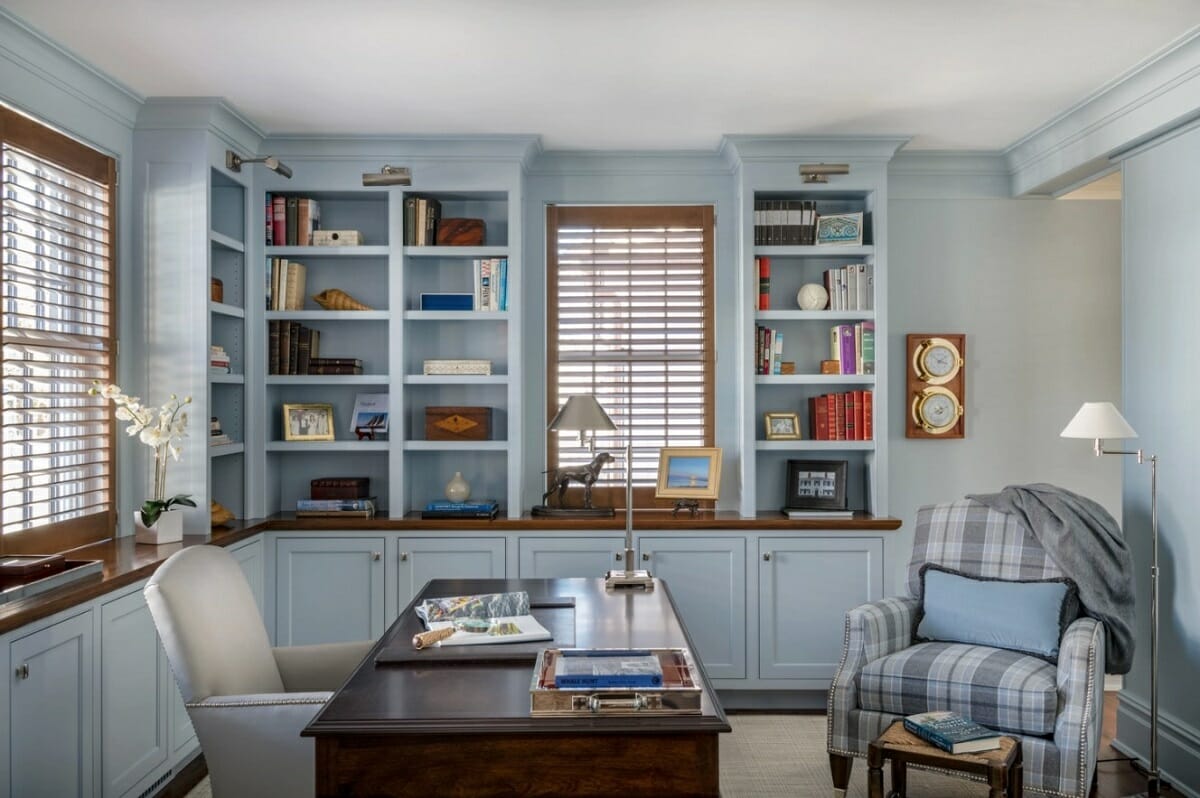 WHAT WE LOVE: Janine's passion for eco-friendly and sustainable interior design help.
Jill Goldberg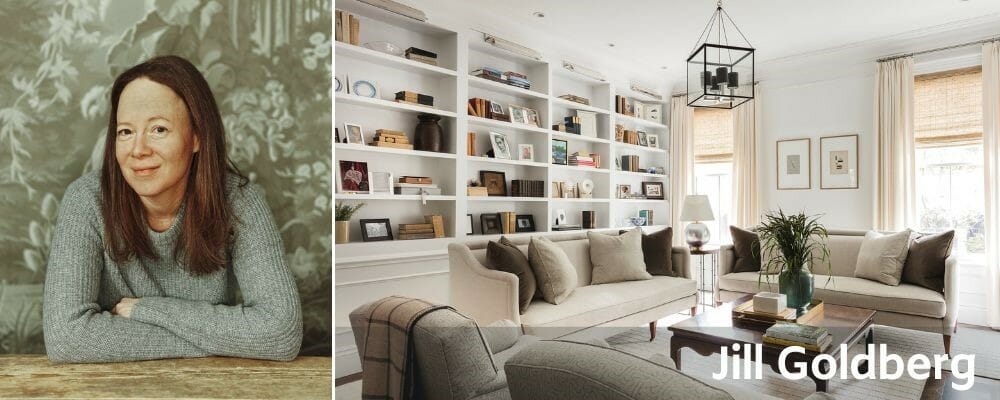 Known for her fresh take on projects, Jill Goldberg is the founder of Hudson Interior Designs. She and her team can create a certain style and character for each home while ensuring the home remains comfortable and pleasant. Described as "traditional, country, and vintage meets modern", Jill's one of the best Wellesley interior designers.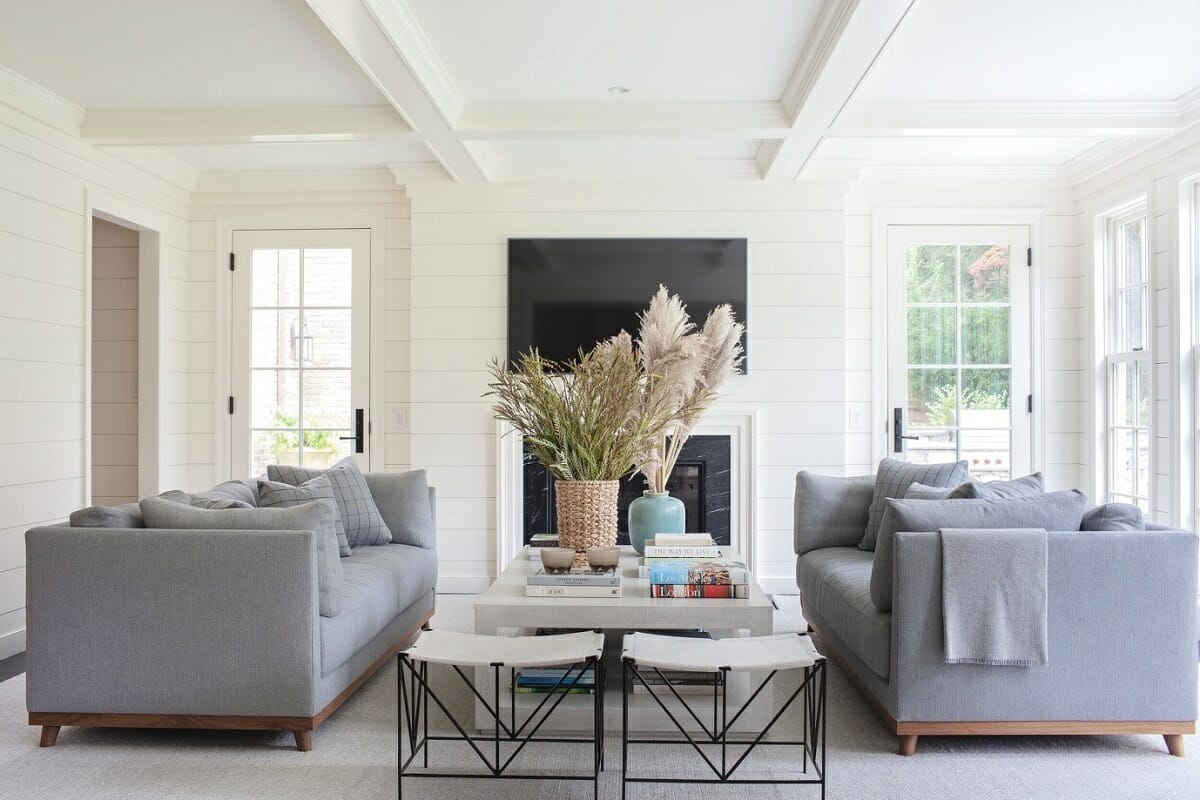 WHAT WE LOVE: Jill Goldberg and her firm have won many prominent awards and titles in the design industry.
Kevin Ten Brinke &
Kalah Talancy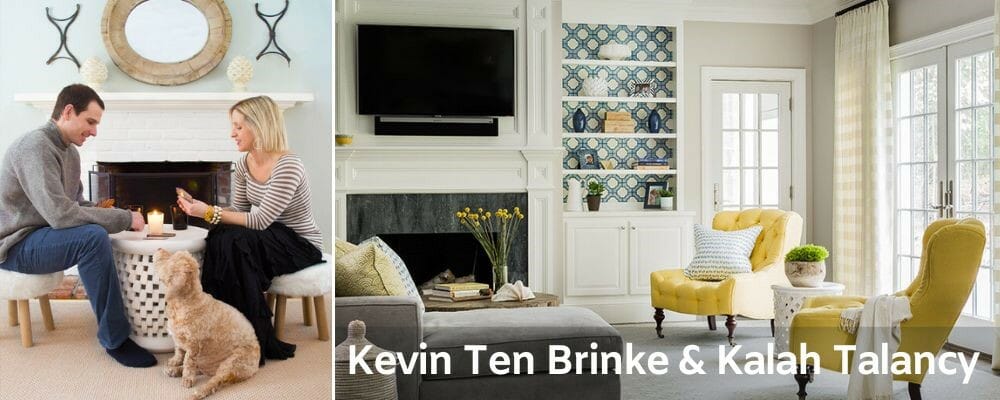 Kevin Ten Brinke and Kalah Talancy have headed the KT2 Design Group since 2009. He's known for his ability to collaborate and encourage, while she brings a creative outlook. As a result, KT2 is among the top Wellesley interior designers with a focus on customized residential projects.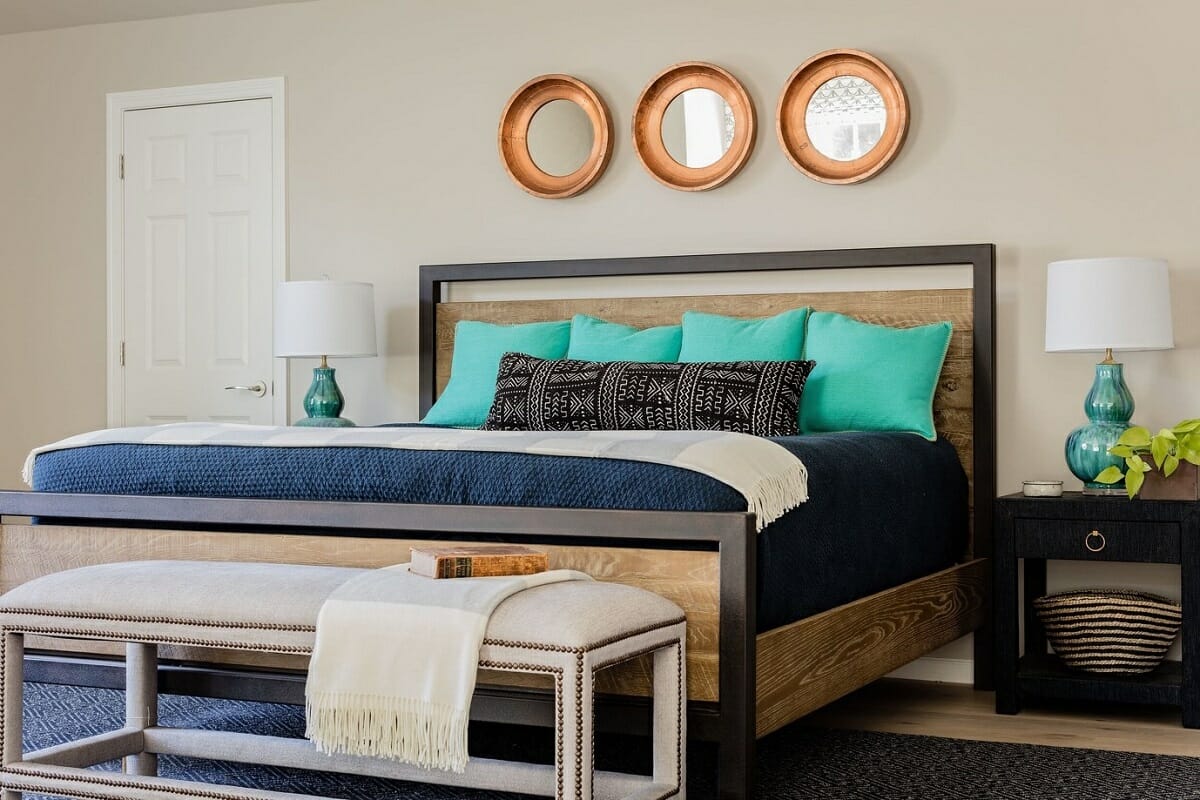 WHAT WE LOVE: Kevin and Kalah have nearly forty years of interior design experience between them.
Tiffany LeBlanc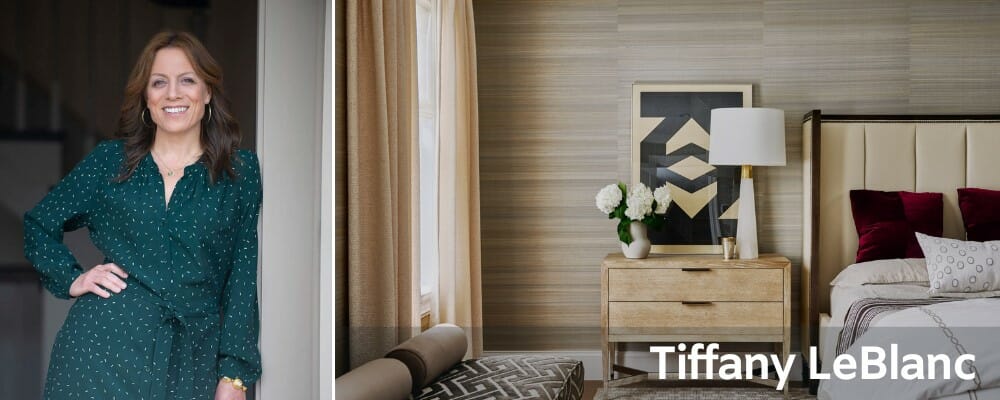 If you're looking for a Wellesley interior designer near you, Tiffany LeBlanc is a name to remember. She's highly experienced and completed her training at Boston Architectural College. LeBlanc Design, founded in 2005, is well-known for elegant interiors that exude comfort, homeliness, and grace.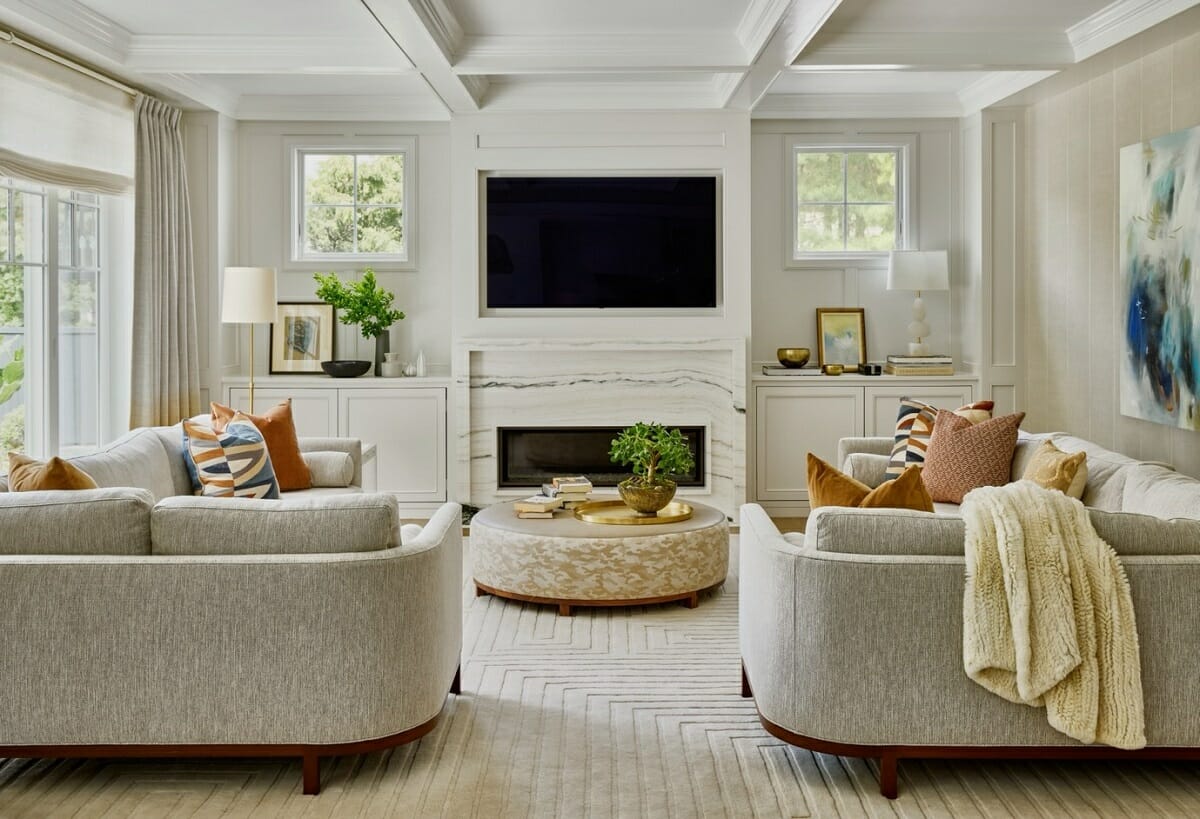 WHAT WE LOVE: Tiffany has traveled around and lived in many Asian and European countries. For this reason, she brings her worldly experiences to her clients' dream interior designs.
Corinne Acampora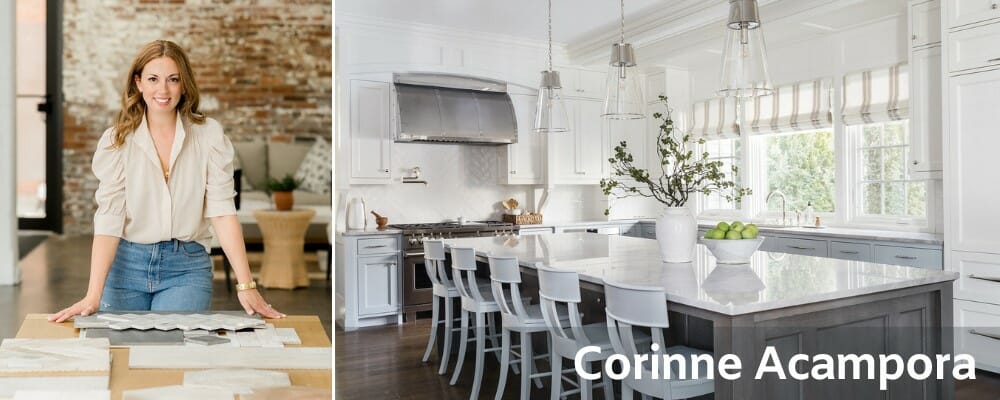 The founder of Acampora Interiors has become one of the most inspiring interior designers in Wellesley. Corinne Acampora's transparent design method delivers results that exceed clients' expectations. She is a firm believer in the notion of "livable luxury", meaning that her designs are both tasteful and homey.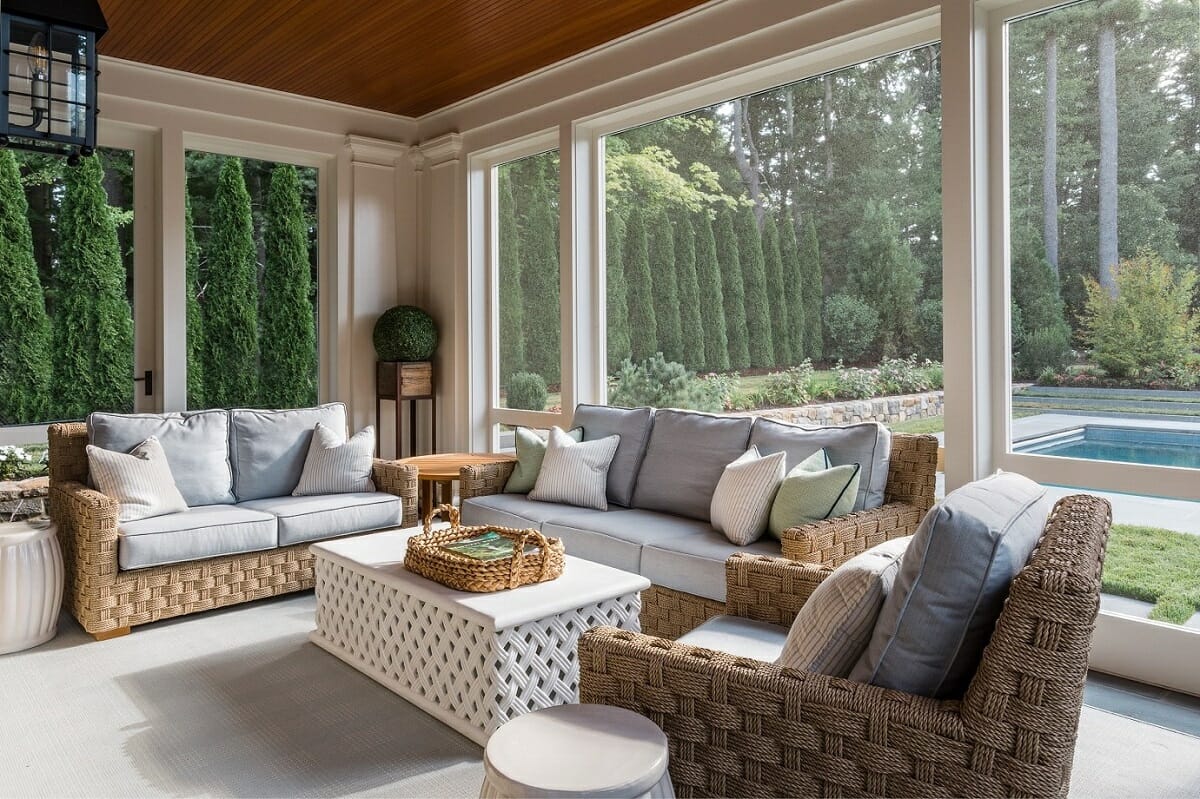 WHAT WE LOVE: Corinne's not only an interior designer but a podcast host, a professional growth coach, and a mother. Altogether, her experiences shape the way she approaches projects.
Katie Rosenfeld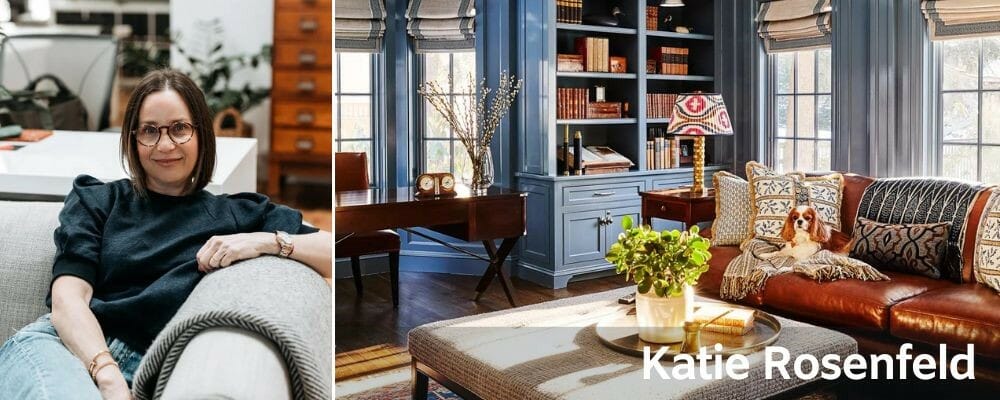 Equally fond of modern and vintage, Katie Rosenfeld is the founder of a top Wellesley interior design firm, Katie Rosenfeld & Co. She brings this eclectic mixture into her designs, calling it her "stylishly comfortable" approach. Ultimately, Katie and her team hope to reflect clients' lifestyles through their homes.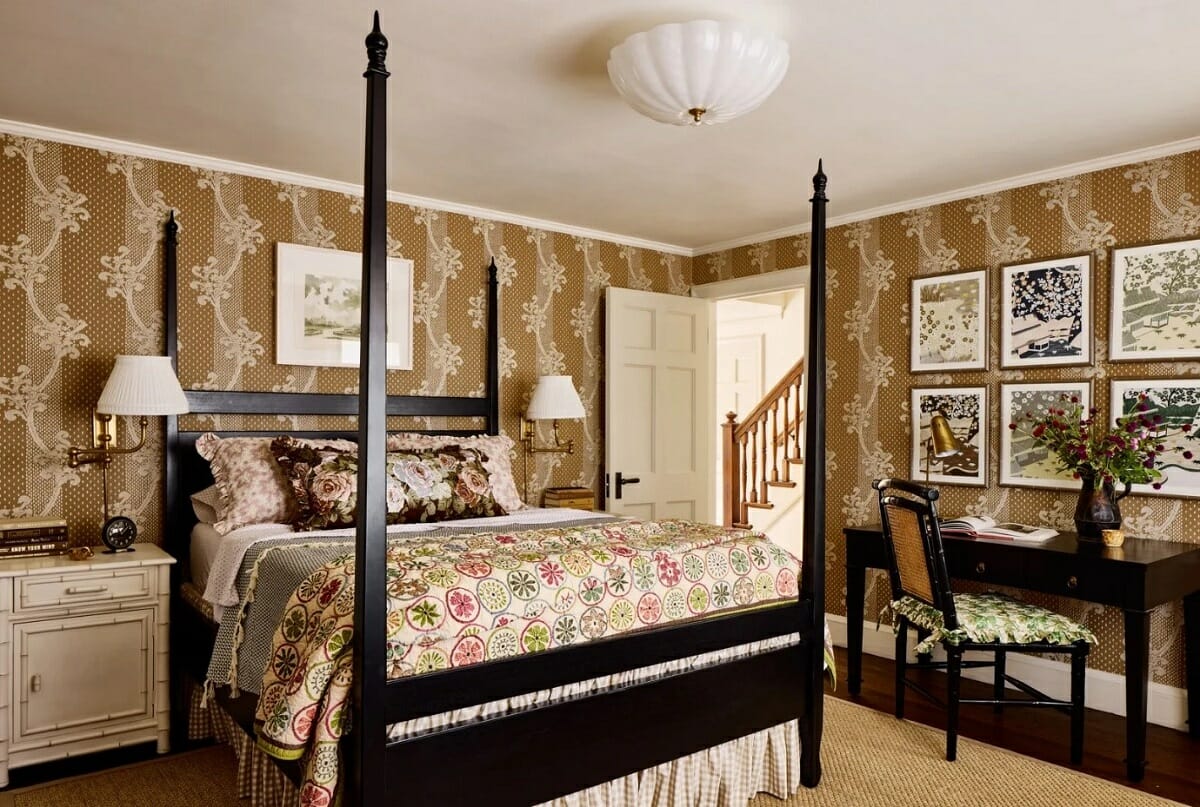 WHAT WE LOVE: Katie and her team provide interior design help through top-quality decorating services. However, they can also design each room in a home from scratch.
Mollie Johnson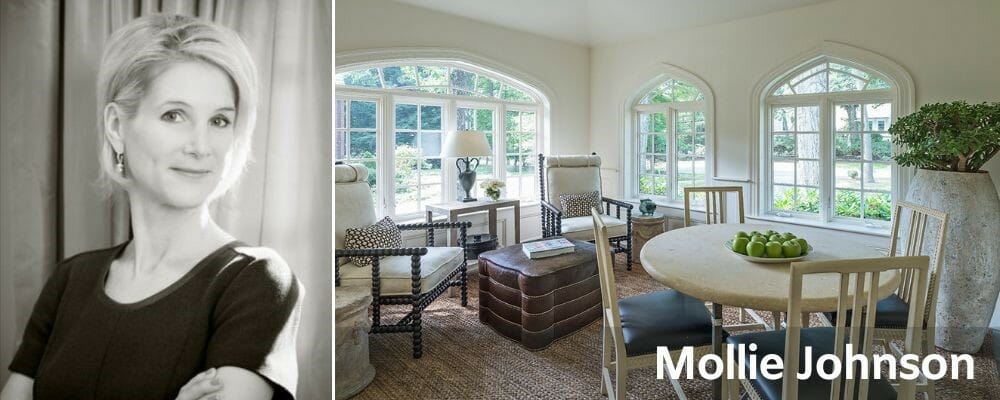 Since founding her firm 24 years ago, Mollie Johnson's exceptional interior design in the Wellesley area has become famous. She focuses on establishing a graceful yet understated feeling in each space. Mollie and her team take on renovations, as well as new constructions, to bring clients' visions to life.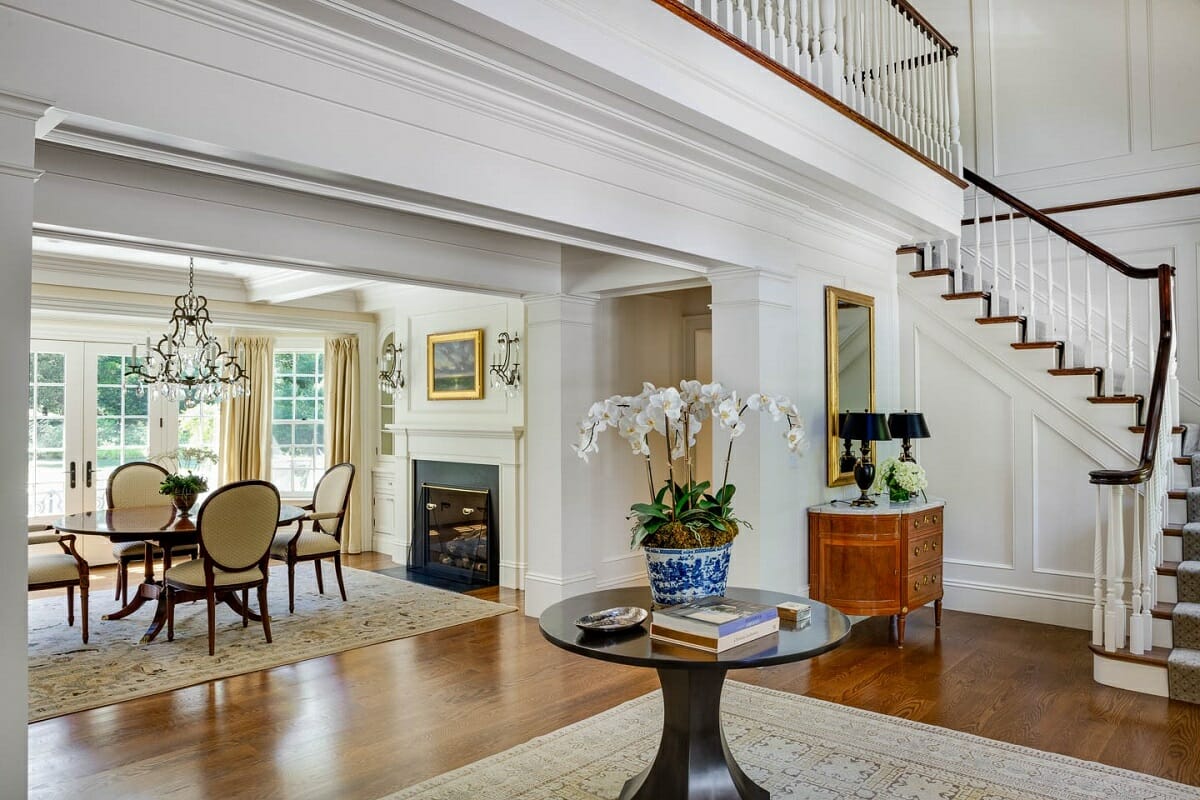 WHAT WE LOVE: In 2018, Mollie was inducted into the noteworthy New England Design Hall of Fame.
Want to work with the top Wellesley interior designers near you?
Our team of leading designers can help create your dream home. So, schedule a Free Interior Design Consultation to learn more today! 

[Feature Image: Brandon Barre]