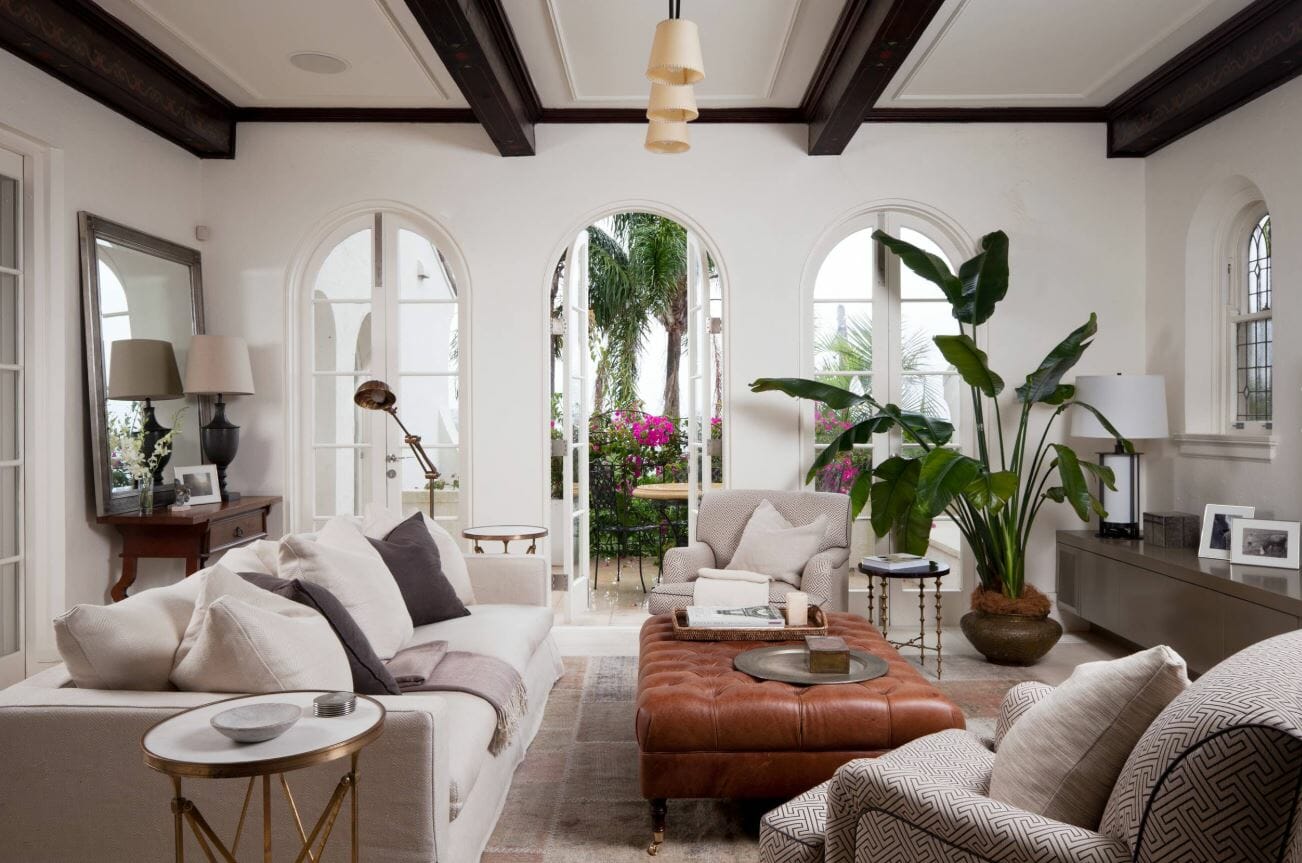 With it's chilling temperatures, Fall brings the desire to spend more time at home. This season brings some interesting Fall interior design trends which are sure to soothe and surprise! So, whether your space is desperately asking for a makeover or you just want to give your home a little update, read on to see the 7 top fall interior design trends that you should know about!
1. Earthy Colors
Colors like terracotta, sienna and tan will be high on the list of trending hues for the fall season. And if you think about it, it's just the perfect match for fall! Pumpkins, dried leaves, cinnamon sticks are all symbols of fall and all recall these warm cuddling hues.
The number one advice to bring them home is then to source them directly from nature! Dried leaves displayed in a frame would make for a beautiful art piece to bring that earthy fall vibe in your décor!
2. Natural Materials
More than just fall interior design trends, natural materials will stick around as well. Beautiful and sustainable at the same time, natural materials like rattan, wood and wicker are an amazing choice to be more mindful of the environment at home without compromising on style. Out of all these materials, straw is one of the trendiest, especially in the famous Vienna straw pattern.
3. Matte Black
Black is back! Better yet if in an elegant matte finish, that feels more understated than a glossy and pairs with all kinds of styles. From décor pieces to furniture and light fixtures, matte black has the power to give immediate character to the space, while blending with any other color you may already have at home. And if you prefer timeless designs, a black and white palette will be the perfect choice for you!
4. Watercolor Effect
Colors blending softly, transforming every surface in a work of art. The delicacy of this effect can make every color feel cozier, and who doesn't want some coziness in the fall? Blend a watercolor effect with a palette in earthy tones and your space will immediately become the perfect fall retreat!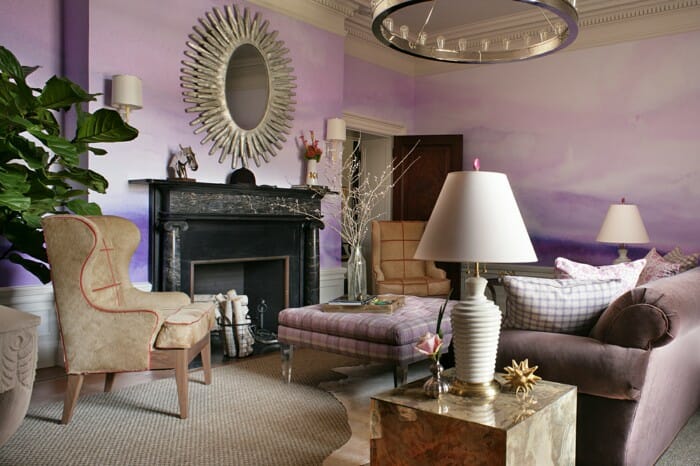 5. Gold
Gold is not going away, at all! Today, the most precious of all colors is no longer synonym of luxurious interiors only. Instead, it finds a place in all styles and gets even paired with raw natural materials for a very interesting (and trending) contrast.
Where to start with gold? In the kitchen! From smallest utensils to full cabinets, a gold addition in the kitchen will definitely make it special!
6. Wallpaper
With endless patterns and textures available, wallpapers offer a solution for every design. And while being relatively easy and quick to install, a wallpaper can change a space completely! Organic florals and geometric patterns are on the list of fall interior design trends, and 3D textures are another amazing possibility that will make the biggest difference with the smallest effort. Definitely something to try out this fall.
7. Textile Artwork
Gone are the days when standard paintings were the only option to dress up a wall. Tapestries, macramé and other textile artworks are today a very trending choice, and – since fabric is often less expensive than a painting – they allow to get a huge artwork without breaking the bank!
On the list of advantages of textile artworks is also a contribution to the thermal insulation of your space. If you choose a thick fabric or even a rug. Yes, rugs can be hung too! You'll add a heavy layer on the wall, that will help in keeping your home warm…quite desirable as we walk into fall!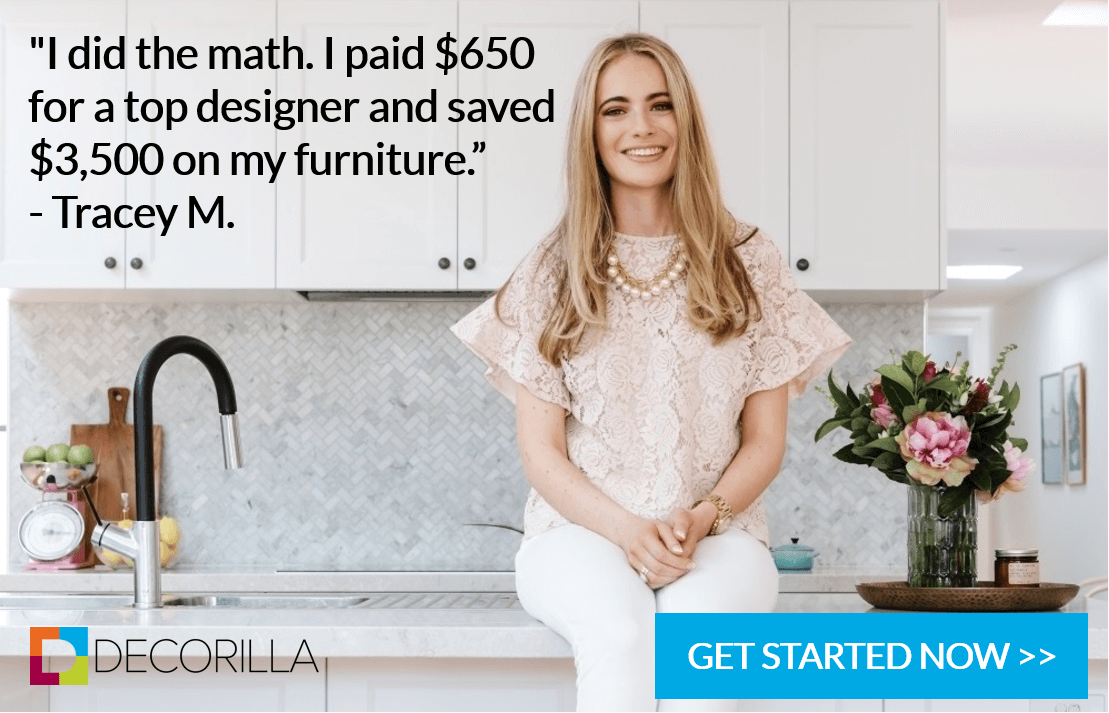 New trends are always amazing inspirations to improve our own homes. Those above will work great when taken alone or you can mix them up to achieve your unique décor. And if you feel you need some interior design help to nail the best design for you and your space, feel free to reach out to one of Decorilla interior designers and schedule a free consultation today!
[images: 1, 2, 3, 4, 5, 6, 7, 8, 9, 10, 11, 12, 13, 14, 15, 16, 17, 18, 19]