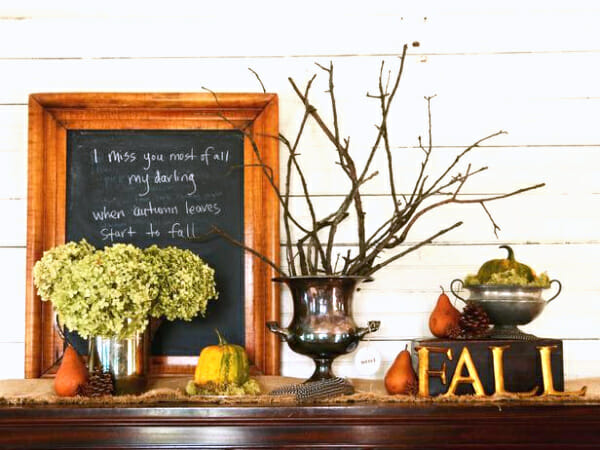 Feeling the crispness in the air? Are the reds and golds on the trees catching your eye? Yep, fall is here and with it comes the excitement of celebration and gathering. Decorating your home to welcome holidays can bring warmth and beauty to your space. 
Needing a few Thanksgiving decorations? Below are a few great ideas:
1. Cast leaf lidded butter dish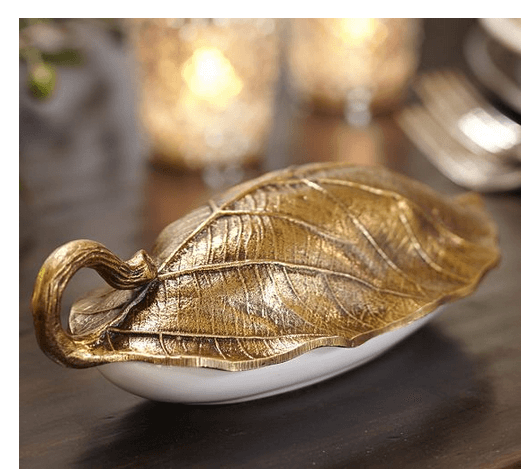 We love this elegant way to serve butter at the table. This Pottery Barn piece is covered by an intricate sand-cast replica of an autumn leaf, a perfect bling accent at a turkey dinner table.
2. Turkey salt and pepper shakers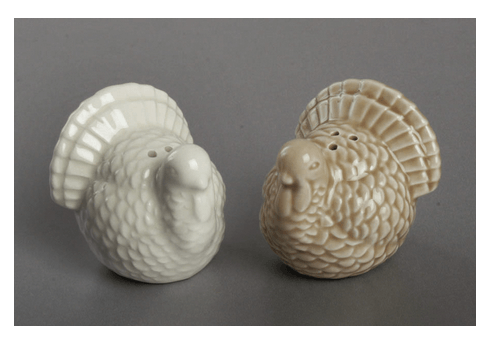 Can these salt and pepper shakers from Wayfair get any cuter? Hand painted with embossed detail, they act as great accent decoration. Make turkey dinner more thematic with this sweet earthenware set. Pass the turkey please!
3. A Complete Thanksgiving Themed Dining Room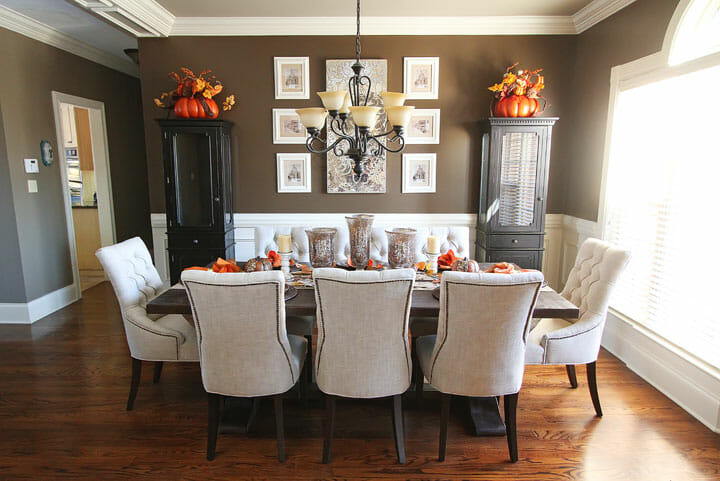 Have you been waiting for the right occasion to re-design your dining space? Thanksgiving is it! Decorilla offers full dining room re-designs from only $395. Best of all with trade discounts of 15%-25% from places like Pottery Barn, West Elm, Wayfair and many more favorite brands,  Decorilla's professional design pays for itself! Using the interactive guide, you answer a few questions about your style, requirements, and budget along with photos of your dining room. Then the design team gets to work: submitting at least three different customized proposals based on the project requirements. After you choose your favorite proposal the design is refined and  a 3D model is provided along with a shopping list and discount codes! For a limited time, Decorilla is offering $79 consultations including a floor plan and color palette! Sign up here to get your own dining room design or get it as a Thanksgiving gift.
4. Holiday accent pillow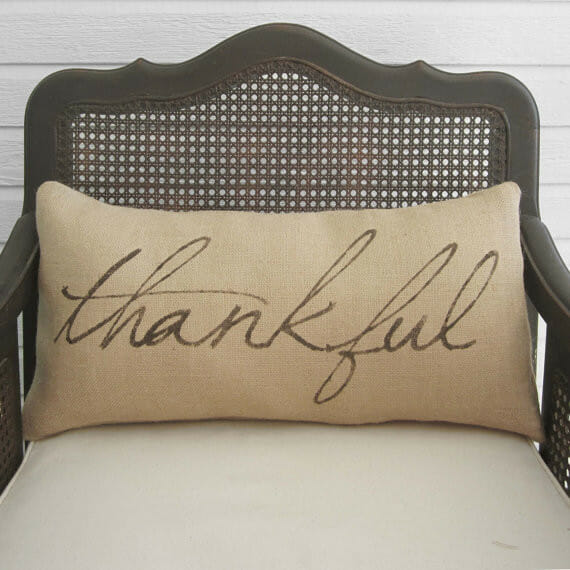 Little is easier than pillow cases to change up decor. These etsy discovered hand-made accent pillows work in any home design with it's simple lettering and great autumn colored burlap fabric. Each pillow is an original creation stenciled with permanent non toxic paint. Makes for the perfect Thanksgiving reminder. 
5. Autumn magnolia door wreath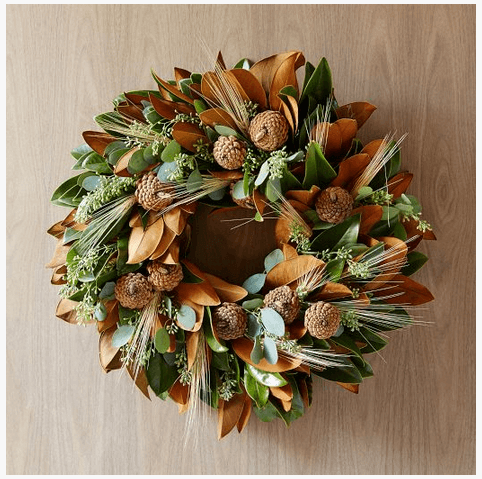 Welcome guests to dinner with a beautiful autumn themed Magnolia wheat wreath. Made up of freshly cut seasonal plants, this wreath from West Elm is artfully made up of magnolia leaves, pine cones, and wheat. Oh, and the fresh eucalyptus offers an energizing scent! Beautifully natural, this Thanksgiving decoration can also sit at other times of the year as door decor.
Using any or all of these Thanksgiving decorations will give your home the warmth and cheer brought on by seasonal inspiration. 
[image credit: decor, dining room]