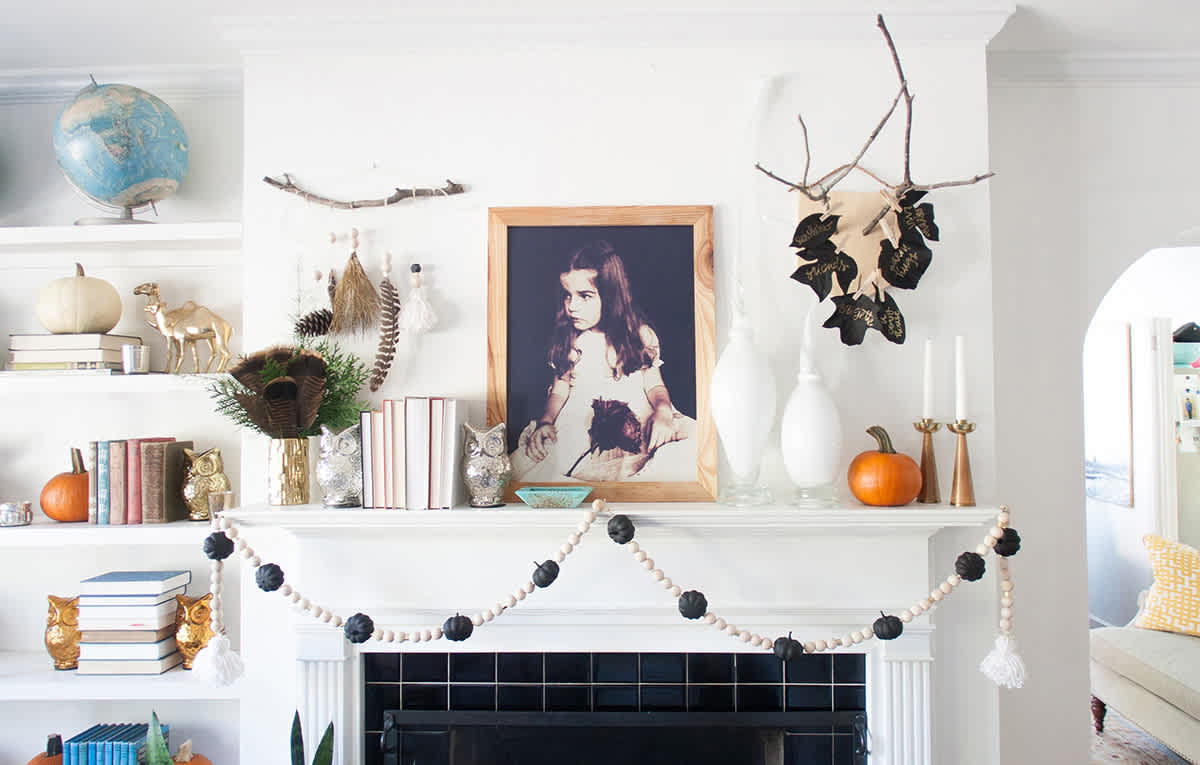 The leaves are falling and the weather is cooling off which can only mean one thing, we are getting closer and closer to Halloween.  Decorating for Halloween can get a bad reputation for being over the top and spooky. A little Halloween spirit goes a long way. Try implementing a few of these fresh, chic tips to make your minimal Halloween decorations stand out. We've gathered up the top 10 modern Halloween décor designers love to incorporate year after year.
1. Bats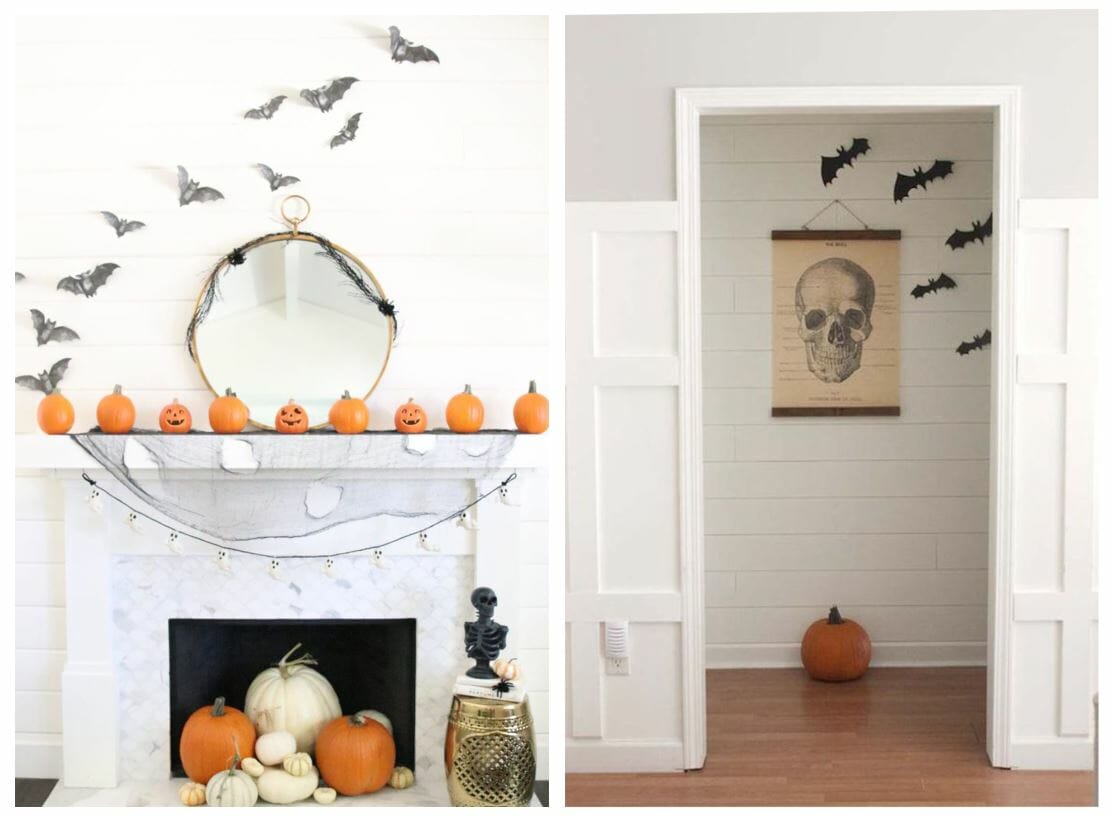 First of all, we are here to say that Halloween home décor can be so fun with such little effort! Take these paper bats for example. This quick and easy DIY project makes quite the impact. Sprinkling these flying friends around the mantle or near the entryway make the perfect easy Halloween decoration.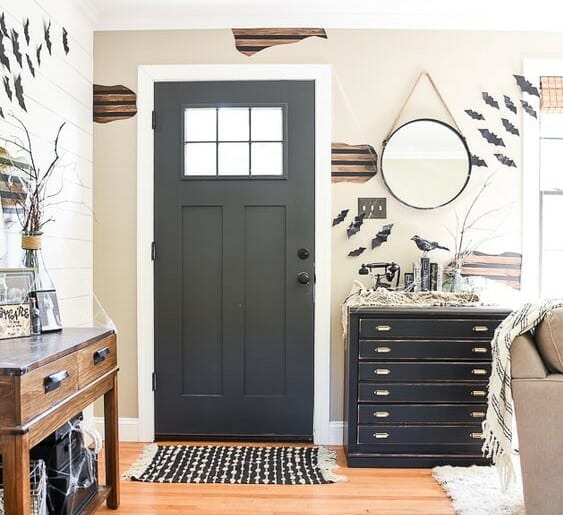 2. Black and white is the new orange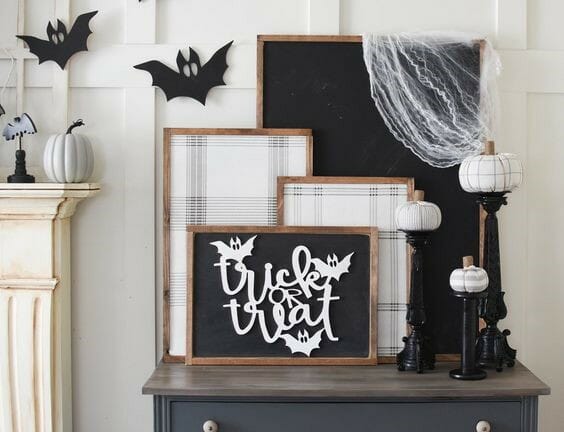 Some are hesitant about being festive for Halloween because it doesn't go with the color scheme already in your home. There is no need to change out all of the décor so it's cohesive. Try incorporating neutral colored decorations that will mesh with any scheme you already have going on in your home.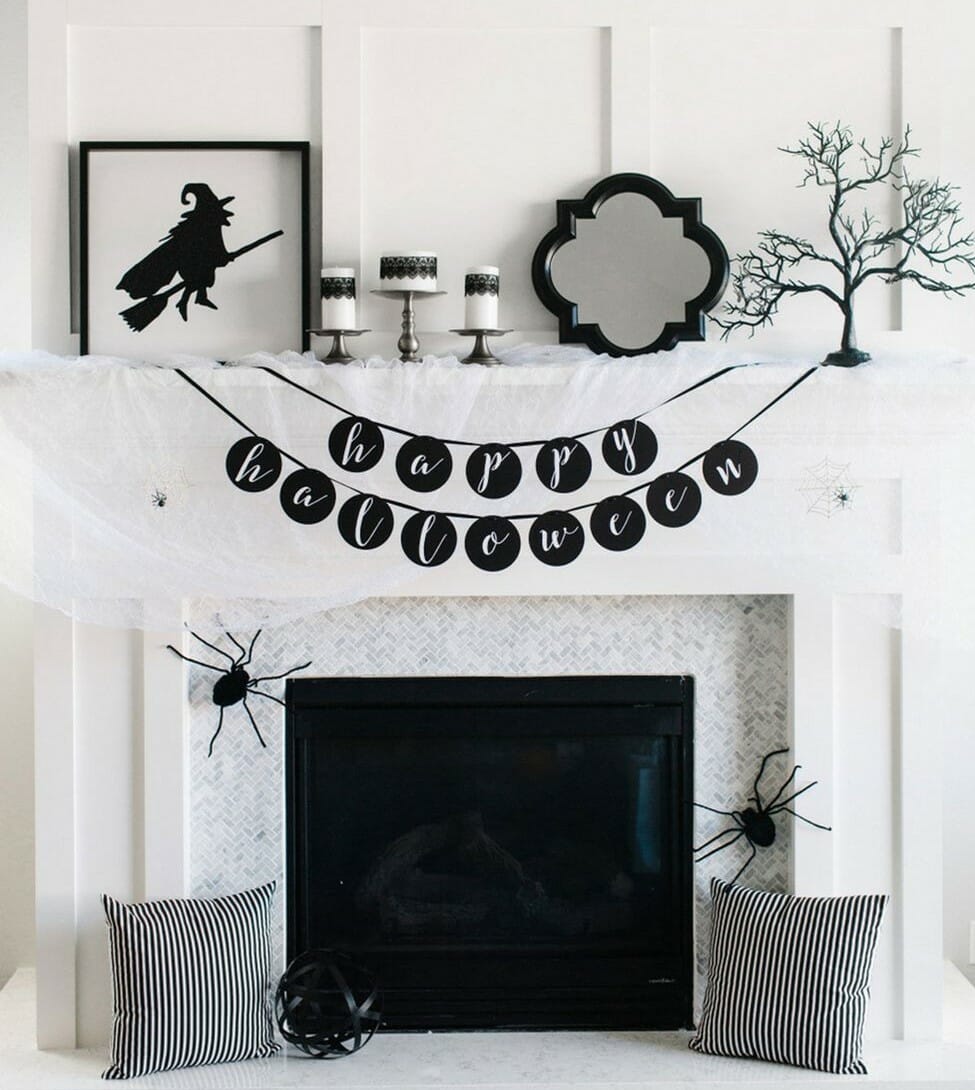 3. Halloween tree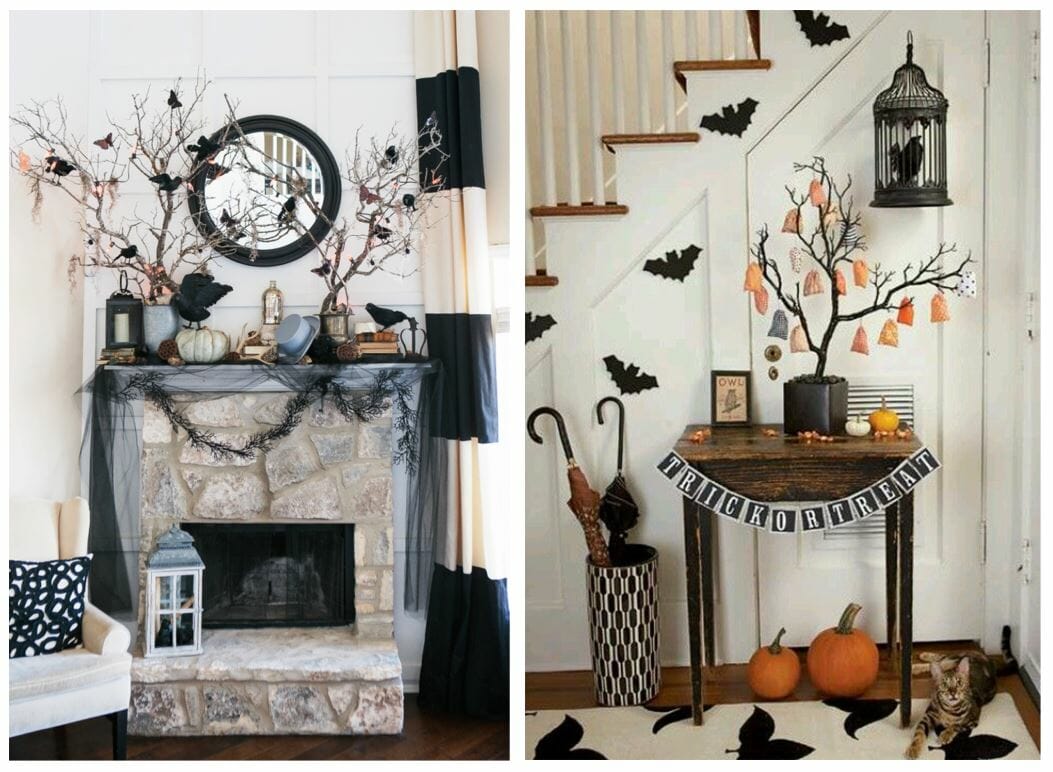 Trees aren't just for Christmas anymore. One of our favorite October decorations is incorporating a Halloween tree. It's as easy as placing black branches in a vase! Spider webs and hanging ornaments make the perfect addition. Make is as spooky as you want!
4. Letter boards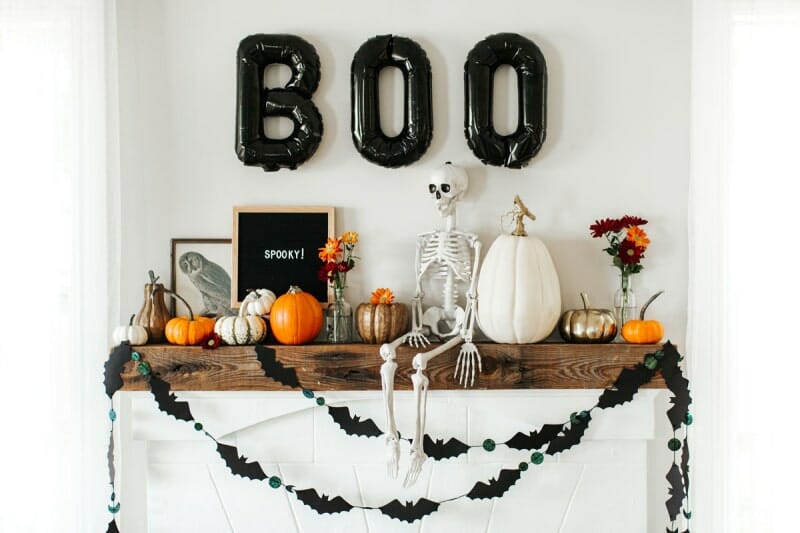 Looking for easy Halloween decorations? Letter boards might possibly be one of the best universal décor items one could invest in. It's great to add fun and festive quotes that really give the Halloween home décor some personality.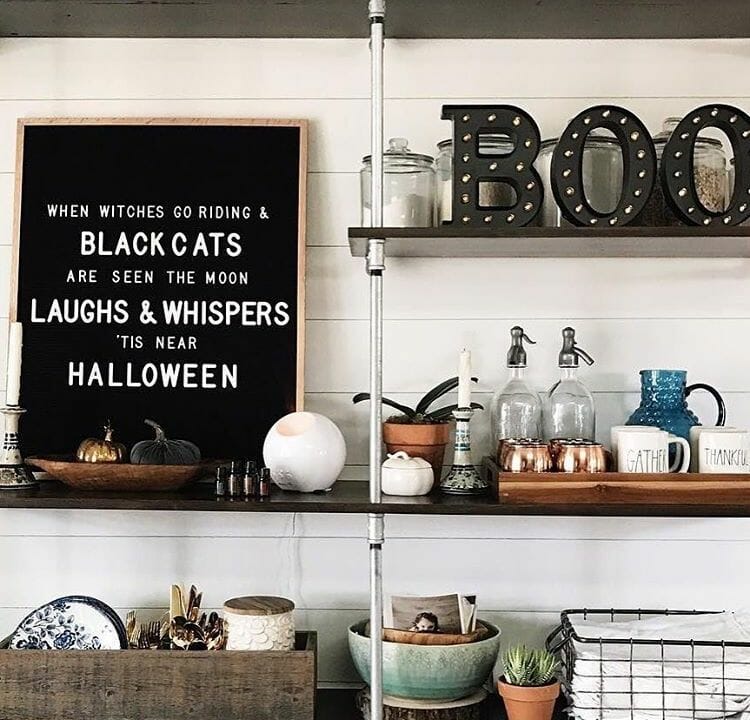 5. Festive accent pillows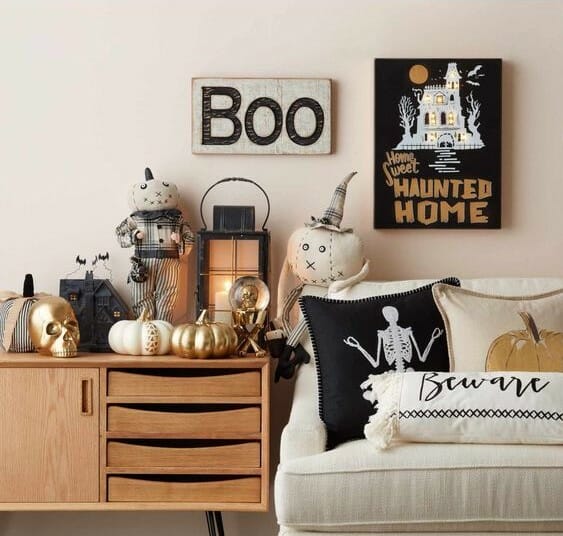 Keep it minimal by adding trendy accent pillows that are changed out by season. You'd be surprised how much accent pillows can impact a space. Another way to incorporate the seasonal feels is to add throw blankets that coordinate with the festive accent pillows.
6. Repurpose wine bottles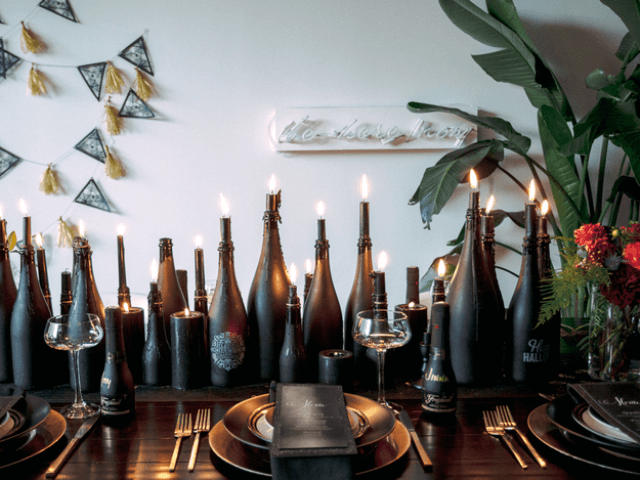 Weather your mantle needs some décor or your table is lacking the Halloween spirit, wine bottles are here to save the day. Use pillar candles to give them a more "haunted" feel. Even more so when the candles have melted down the bottle. Talk about an easy Halloween decoration.
7. Table settings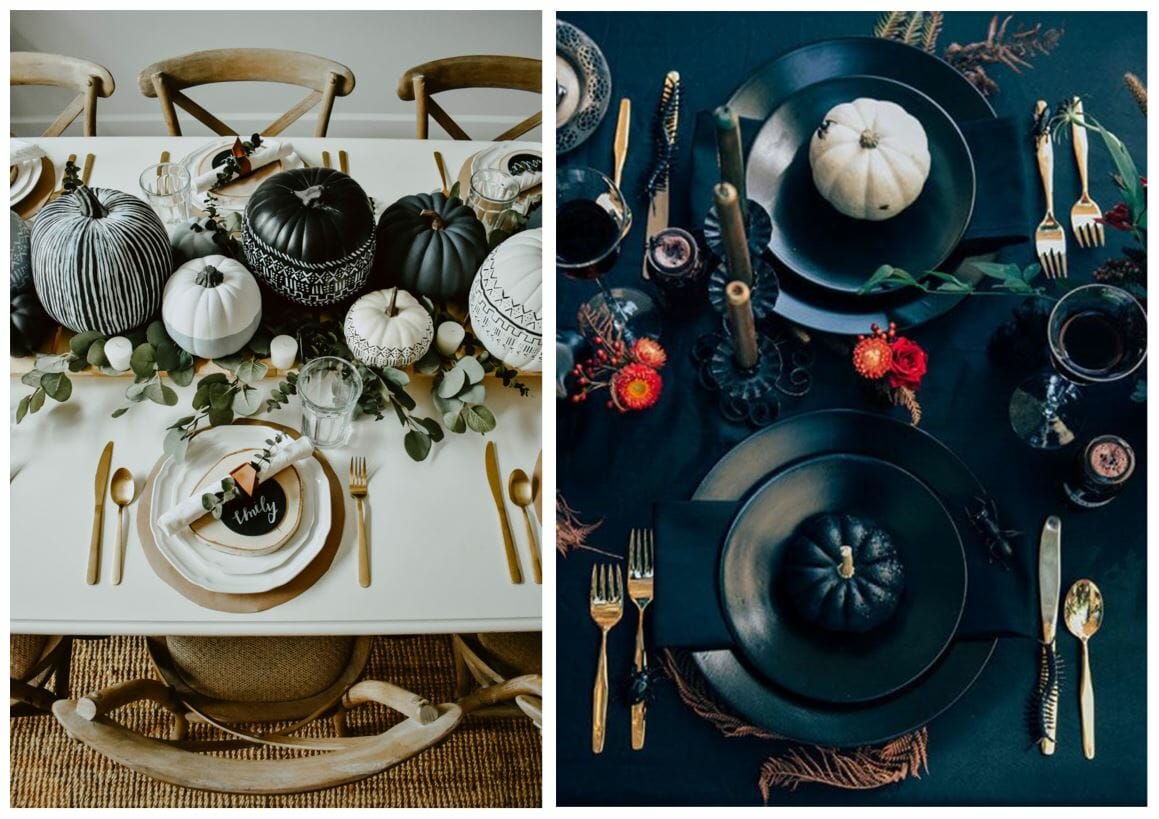 While you may not regularly set the table, it's a great opportunity to incorporate some modern Halloween décor. Pumpkins and fall florals are the perfect easy addition. Keep the vibe neutral by painting the pumpkins neutral colors and patterns for even more visual interest.
8. Spider webs to make a statement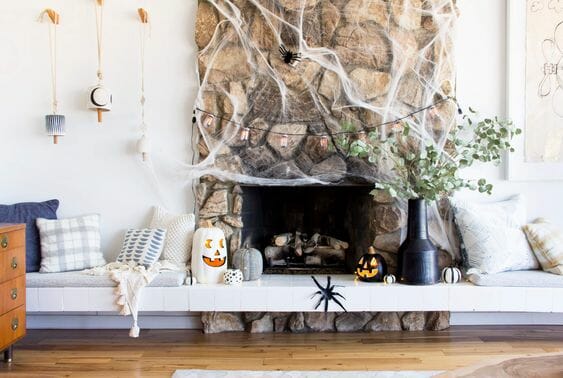 Another designer favorite year after year is the over sized spider web. We're beginning to sense a theme, most of these modern Halloween décor options are extremely affordable! Weather you DIY a spider web from string, or use the kind we've all grown up using, both give the picture-perfect  addition the whole family is sure to love.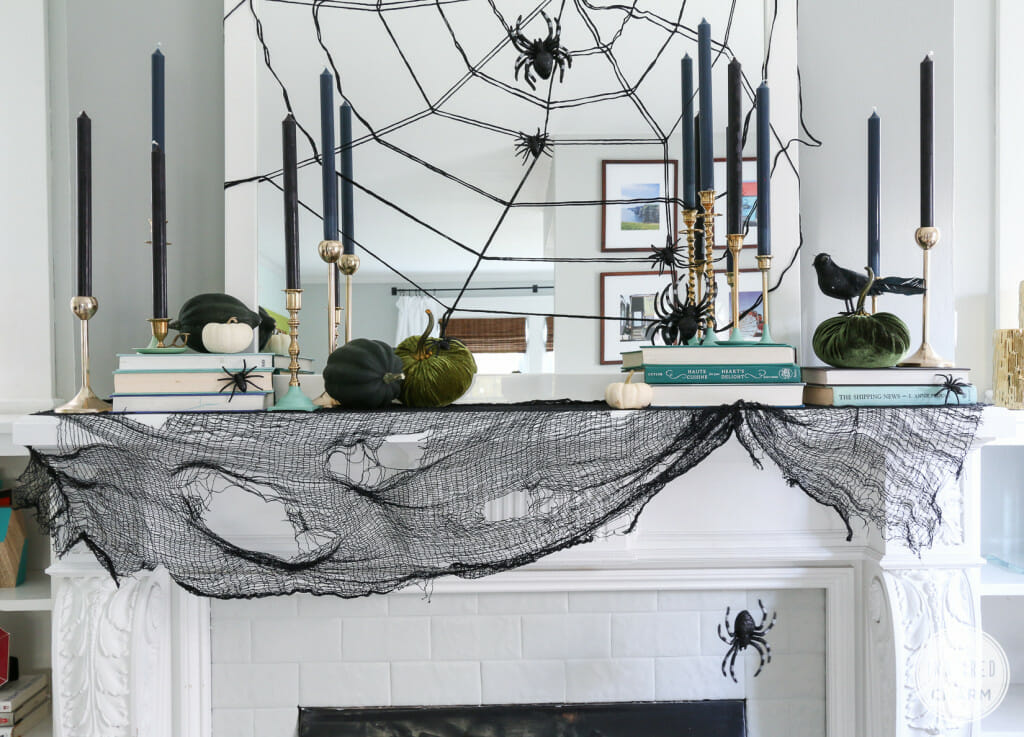 9. Spice up those pumpkins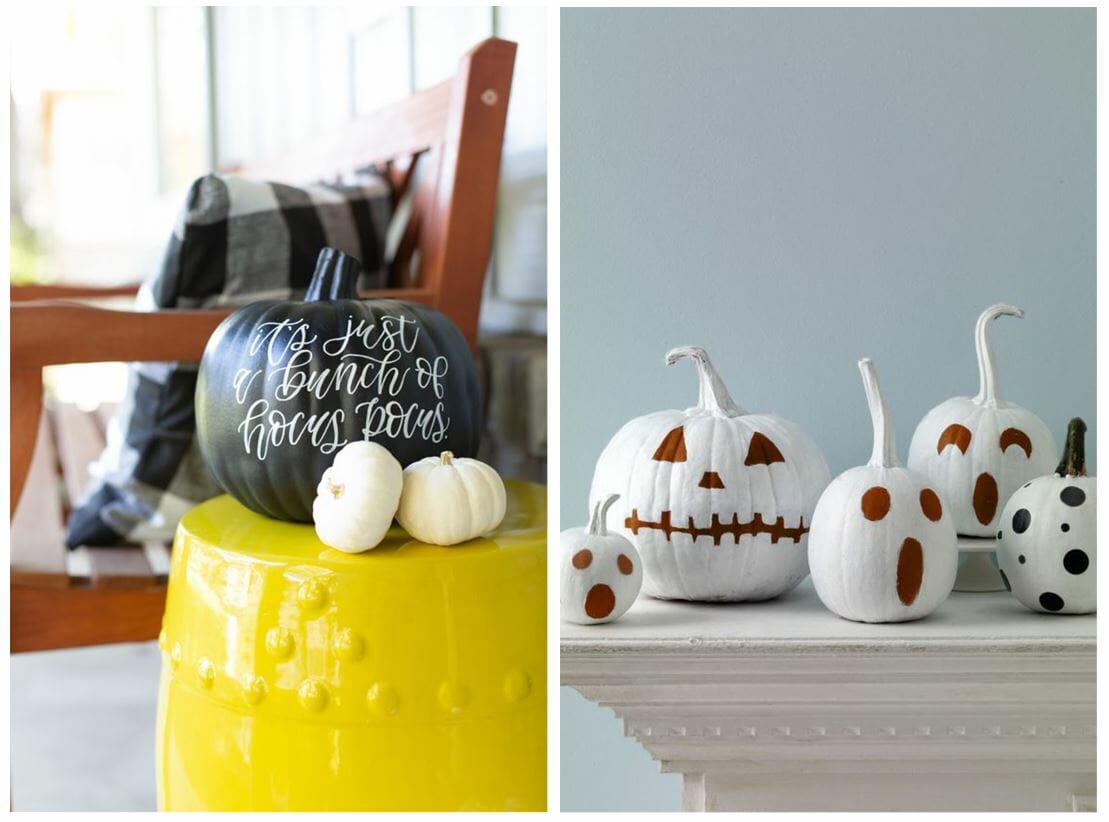 Think outside the box when it comes to pumpkins. While we're always going to be a fan of the good ol' carved pumpkin there are so many options that make such a fun addition to your Halloween home décor. Want more of a feminine feel? Try adding some faux florals. Paint pumpkins to coordinate with existing décor to add the perfect subtle touch that won't go unnoticed.
10. Modern Skulls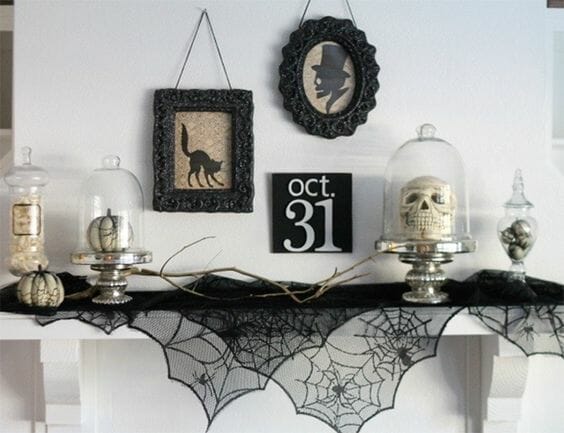 Certainty this list wouldn't be complete without having skulls on the list. There is something about this timeless décor staple that we love. Add a festive skull to the top of a stack of coffee table books, incorporated on the mantle, or in a fun tablescape, you can't go wrong!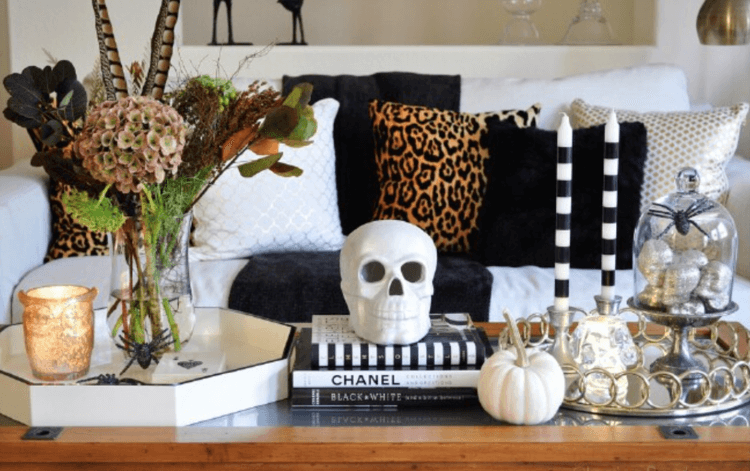 Seems like Halloween home décor has definitely taken favor toward the modern side with so many fun and unique options that are bound to blend with any design style your home may have. Need some interior design help to take it even further than the decorating surface? Schedule a free consultation with one of our designers today to get started.
Written by Decorilla Interior designer, Brittany S.
[images: 1, 2, 3, 4, 5, 6, 7, 8, 9, 10, 11, 12, 13, 14, 15, 16, 17, 18, 19, 20]