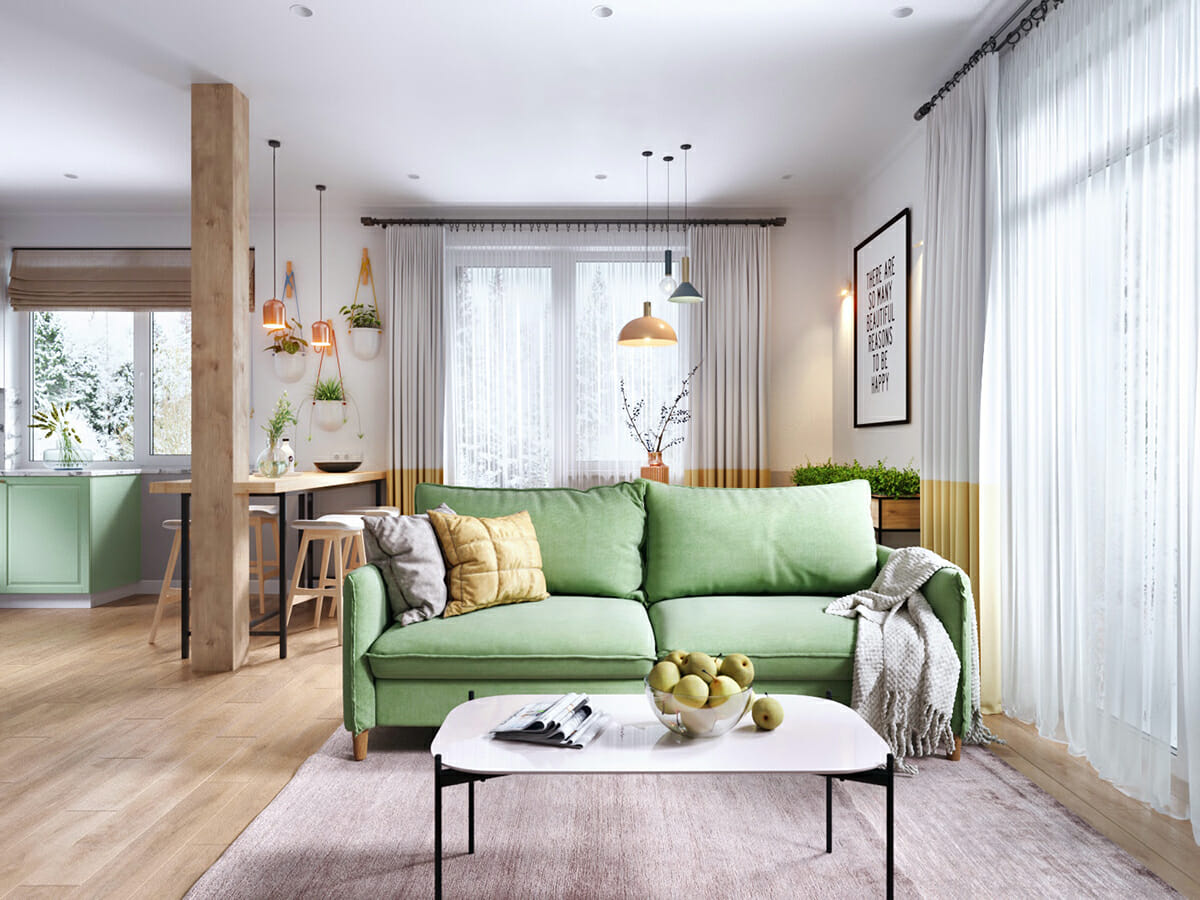 After months of slow living and cold weather, there are a few things we can look forward to in the season of growth. Luckily, the interior design pioneers did not sit still this frosty season, which means this year's spring interior design trends pack a refreshing punch. Here are the top spring decorating trends we certainly can't wait to try!
1. Interior Design Sustainability
It's not surprising that the mantra "reduce, reuse and re-purpose" is echoing from hilltops to top business parks across the world. Sustainability has become the hottest topic of 2019 and, as a result, has sizzled its way onto the top spring decorating trends list. The green emphasis is to live with nature and not against it, which means this trend reaches far beyond the resulting products. Eco-friendly material sourcing, construction, and innovative design all form part of sustainability.

Expect to see new forms that incorporate recycled paper, plastic, foam, fiber or cork. Reclaimed brick, wood, and glass also get a makeover in greener interiors. However, this spring decorating trend can be customized to any interior style.
2. Pattern Power in Your Home
Pretty patterns have grown synonymous with spring interior design trends, and this year is no exception. Designers are toning down large botanical and floral prints to smaller, simpler motifs and use gentler hues. However, this patterned approach especially includes all interior areas from décor, floor, and wall covers to furniture. So, if you want to create a contemporary all-patterned home follow a basic color palette to keep your interior refined and controlled.
3. Naturally Unrefined Interior and Exteriors
With a more natural approach, this is one of the spring 2019 interior design trends that is irregular but chic in a contemporary setting. Raw and natural aesthetic complements the sustainability trend as these décor items can be ethically sourced. To soften the urban landscape designers are putting natural elements back into homes with unprocessed and handmade items.  Earthy tones from clay, wood, and rattan also make great wall colors.
4. Compact Furniture Solutions
Tiny-home living is becoming unavoidable in our ever-expanding cities, which make compact furniture a must-have indeed. Small coffee tables, condensed loveseats, and foldaway desks are among the multitude from this spring interior design trend. Now you can add a touch of minimalism while making the most of your square-footage with ease. Balance condensed furnishing with contrasting big spring decorating trends like free-flowing greenery, oversized glass vases, and large wall art.
5. Curved Seating in Home and Office Designs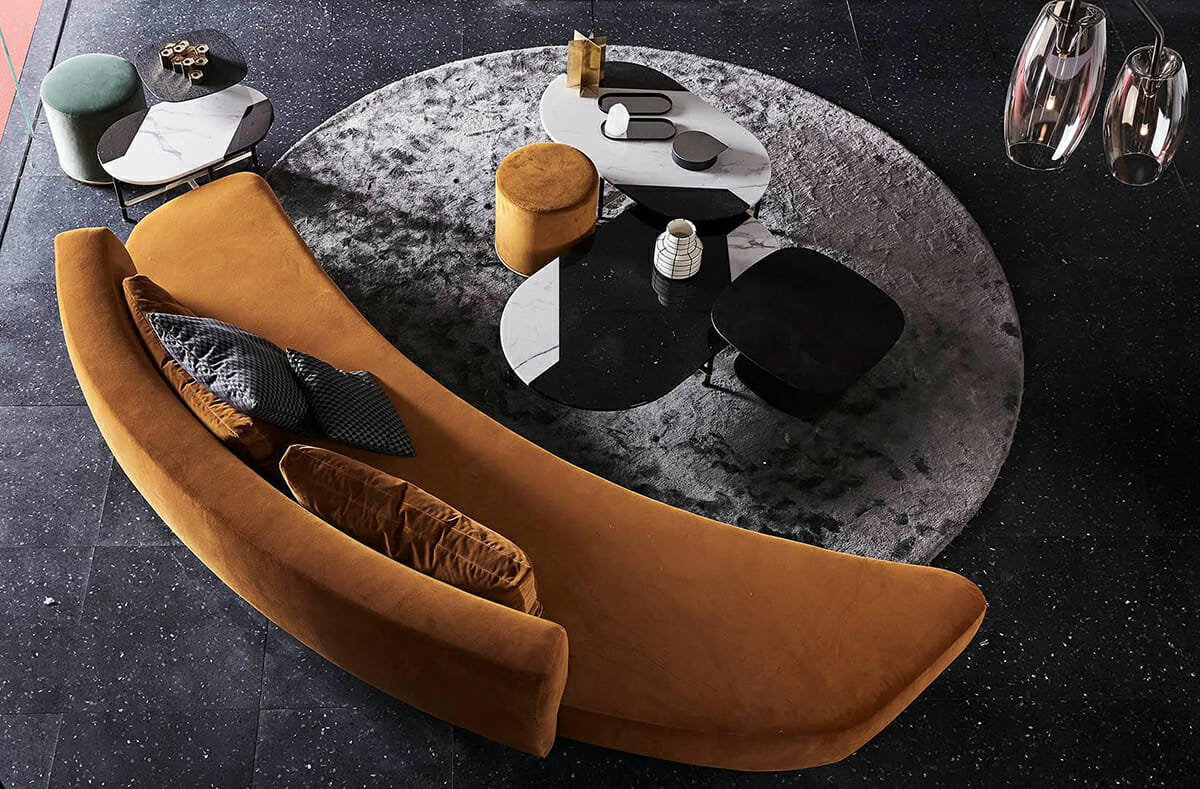 Round furniture has been gaining momentum since the 2018 trend forecast. The alternative, ant-rectangular couches promise to bring sexy back into interiors. A soft-edged sofa is a statement-making retro revival; all it needs is a bold fabric to complement its shape. Pair the curvaceous seat with minimal décor and scatters, and rather keep the focus on the trend-setting form itself.
6. Mustard Must for Your Living Space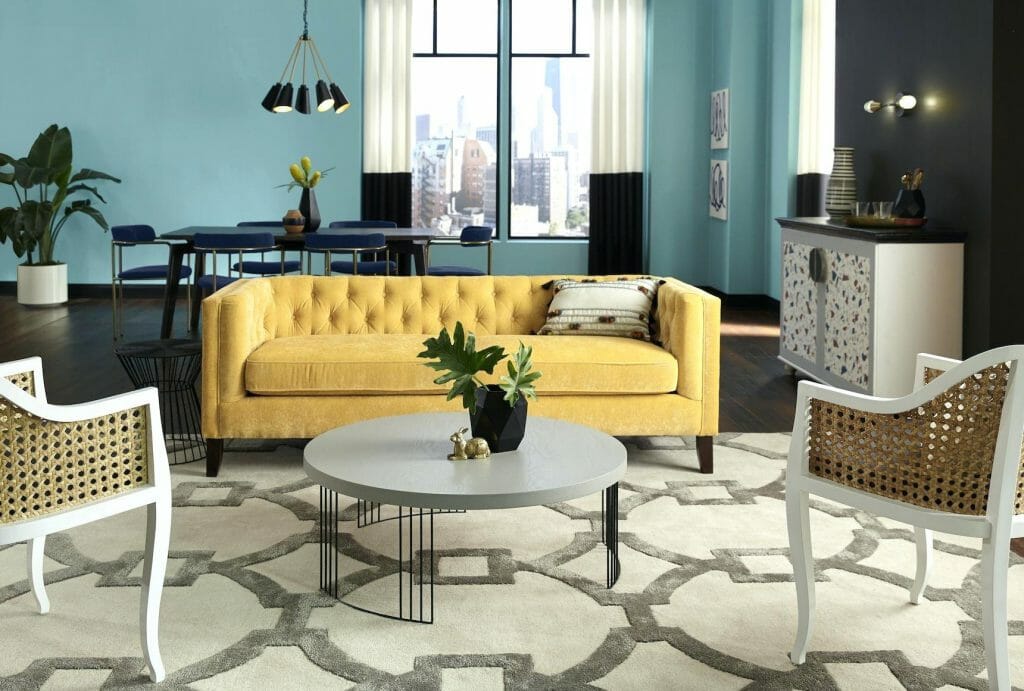 Yellow, mustard and warm orange hues are topping the color trends for this spring decorating trends. Many current contemporary colors and motifs are reminiscent of designs specifically from the 70s and 80s, and this bright tone is no exception. Consequently, interior forecasts indicate that sizable loungers like a tuxedo or mid-century modern couch are perfect carriers of this boldly rich hue. Plus, sunny yellow can liven a room and pairs well with blues, beige and pink.
7. Scandinavian Eclectic Interior Design Style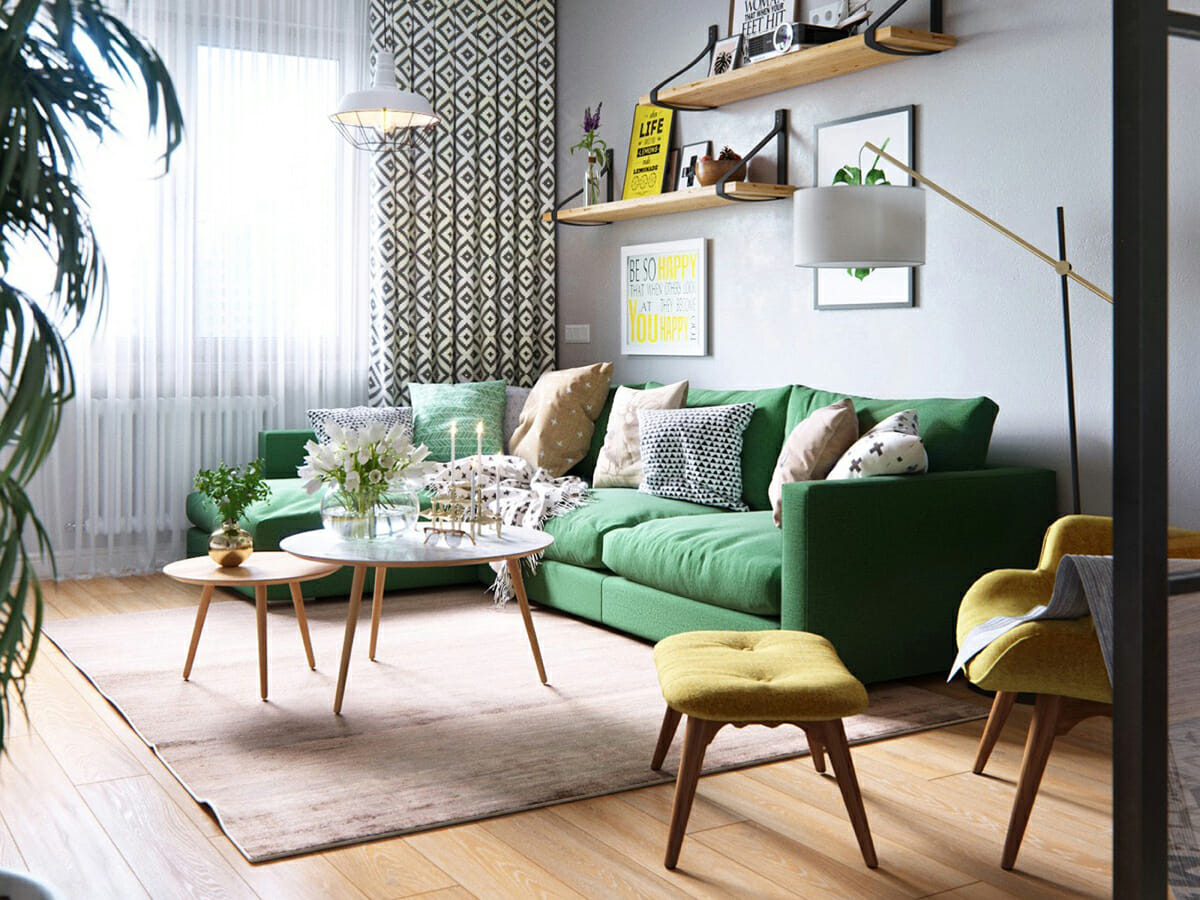 Just as our obsession with Scandinavian interior reaches its peak, top Scandi designers play their color card.  The predominantly monochromatic trend is getting an eclectic makeover with colorful retro tones from the 80s. We'll see classic Scandinavian lines and minimal furnishings paired with modern mustard or terracotta. This mighty mix is most certainly one of the spring interior design trends that minimal-lovers and eclectic-enthusiast alike can swoon over.
Are you ready to dive into the spring 2019 interior design trends? Schedule a free consultation with a Decorilla expert when you're ready to start on your dream spring interior. Not only will you receive expert tips, advice and a design you love, you'll also get exclusive designer discounts to help you create the home you want!
Written by Decorilla designer, Germarie B.
[images: 1, 2, 3, 4, 5, 6, 7, 8, 9, 10]