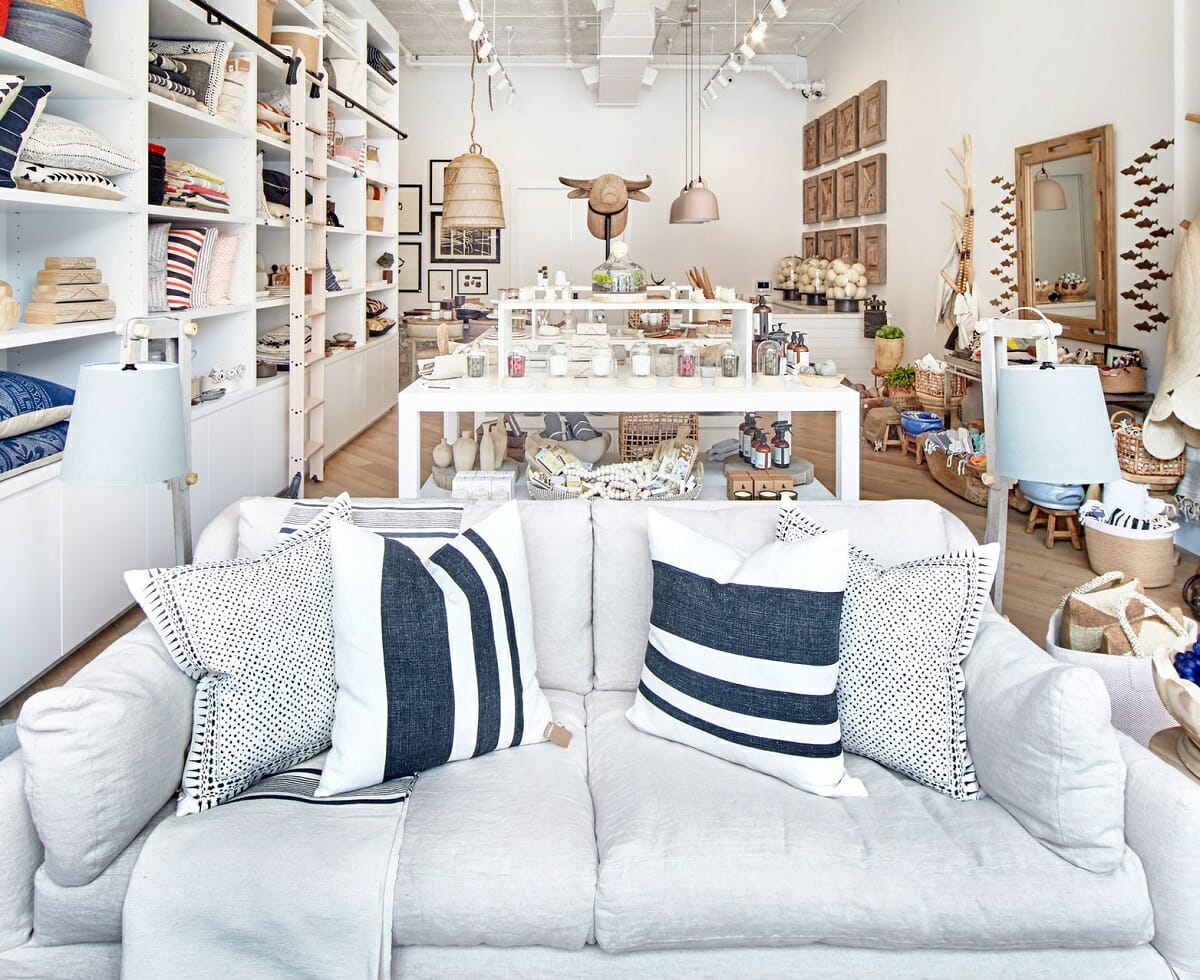 In the past year or so online shopping has bloomed more than ever. However, local small businesses didn't see as much action. These gems often hold some of the most precious finds and high-quality products. Not only will you be able to find unique pieces, but you'll also support your community when you shop local. Keep reading for guidelines on keeping your purchases local!
Tips & Tricks to Shop Local Small Businesses Near Me
One of the many advantages of getting to know local small businesses is that it pushes you out of your comfort zone. It may feel counterintuitive to turn away from the big global market for the latest interior design trends. But think of it as a gateway to developing your taste in interior design. We have a few tips on how to take those first few steps.
Know Your Neighborhood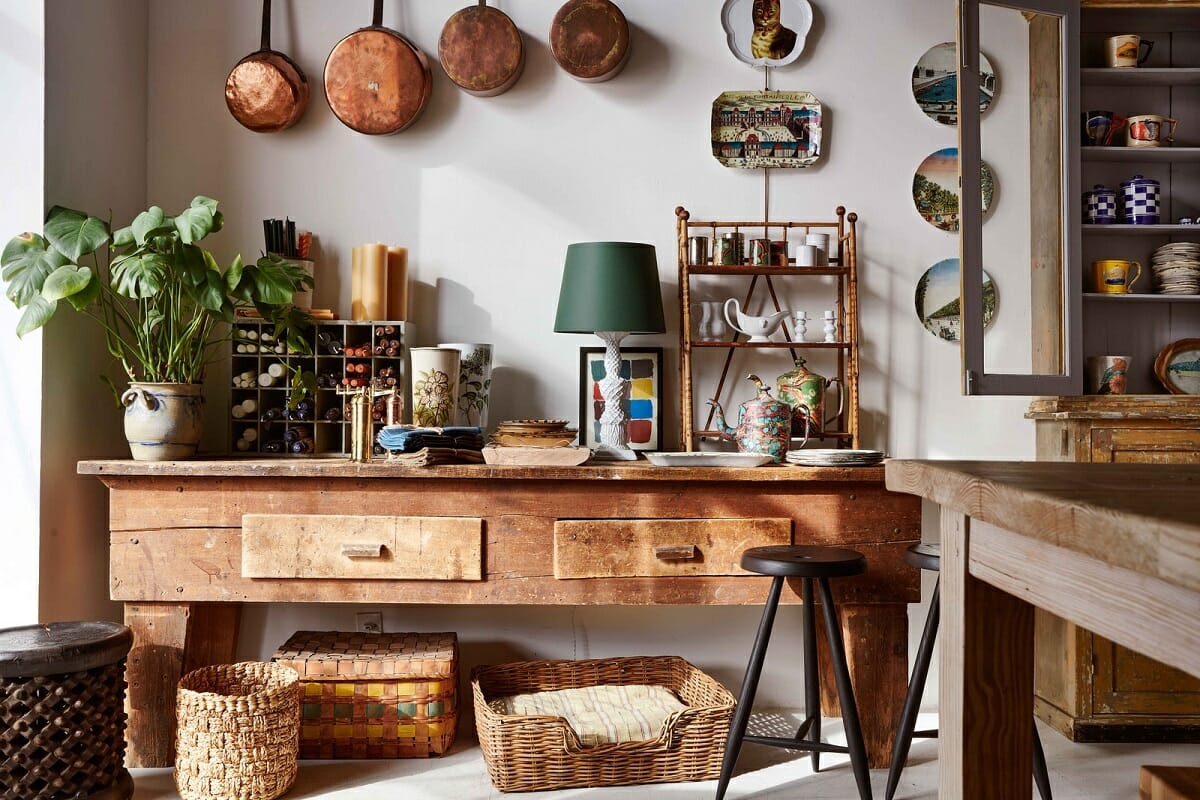 Since small business shopping requires some legwork, going out for a few things can also be good for your health. Take a break from your screen and take a walk in your immediate neighborhood. You can find the most interesting local home decor stores near your favorite coffee shop. 
When you shop local, what you find is less mass-produced, and more curated. You might even find yourself drawn to colors and textures untypical of your style. In this way, you'll keep your interior fresh and lively. And remember the markets – from flea markets to boutique flower markets! These make excellent venues for comparing prices and seeing what the community has on offer.
Talk to Your Neighbors
Take your support for small local businesses even further. Learn about the stores from those who know best – your neighbors and friends. Remember when you shop local, you boost your immediate economy. And if you help small businesses grow, it'll improve your neighborhood.
Also get to know from where the raw materials of your desired products come. So next time you find yourself in a small local shop, ask about the origins of materials and the manufacturing process. You'll learn quickly which are produced or grown locally, and which ones are imported. 
Need some help incorporating local home decor finds into your home? Then, schedule a Free Interior Design Consultation for expert assistance getting started today!
Break the Chain
A franchise or chain store is generally a sign of a non-local business. Although chains have appeal, a local small business builds a community's unique identity so much more. When possible, choose local over convenience. Whether you search for 'local small shops near me' online or on foot, you're bound to find something marvelous. A one-of-a-kind shop will have a one-of-a-kind aesthetic after all.
Consult a Local Interior Designer
A key aspect of any community is support and assistance. The truth is you don't have to do everything yourself and that knowledge can be liberating. So, if you're feeling unsure, ask an insider. Interior designers in the area will certainly know their way around. 
You can find out about the best décor or consult them if you're looking at larger-scale remodels. They will surely know how to find the best local small businesses. 

Shop Local Home Decor Stores for Top Finds
A local home decor store is typically filled with pretty trinkets and treasures. Sometimes it's not all about buying, but rather gathering ideas for decorating at home. When local businesses come together, unique styles and trends emerge. So, let your creativity play with ideas from local small businesses.
1. Hand Crafted Local Home Decor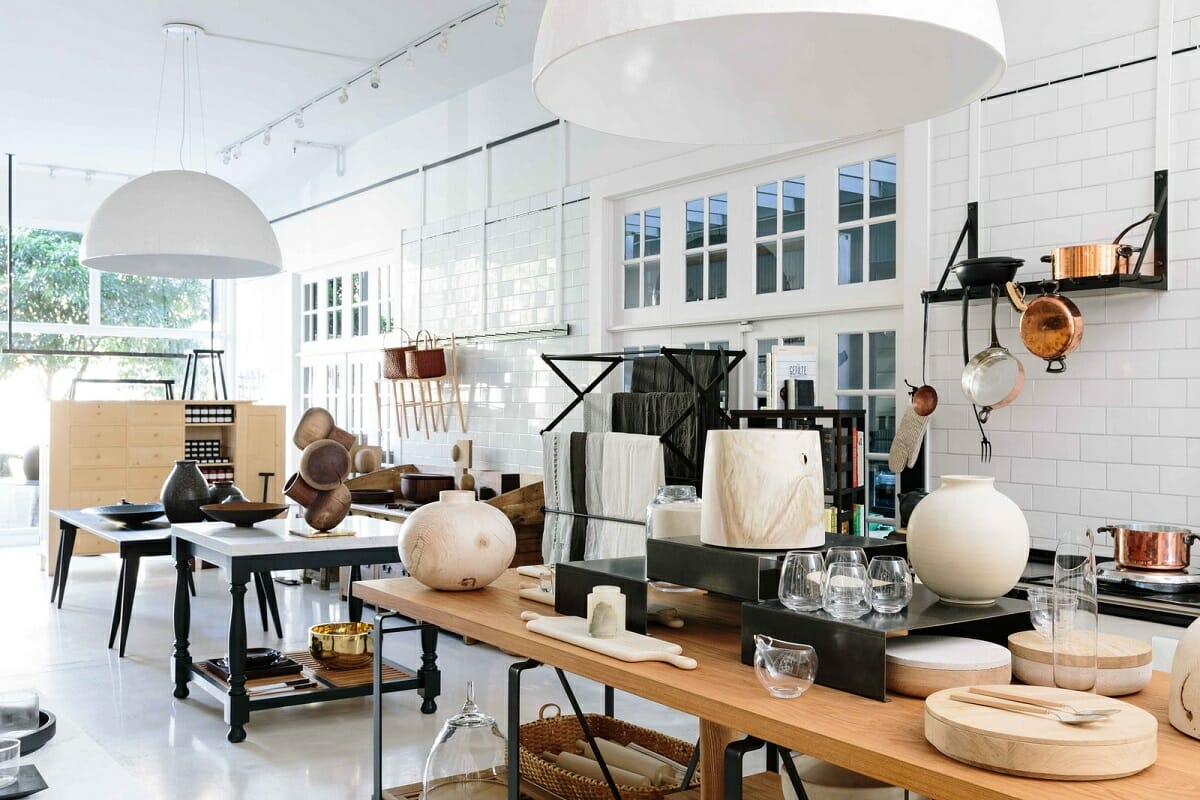 Hand-crafted decoration has that special appeal that mass-produced products can't copy. And at times, these perfectly imperfect pieces bring so much more character into an interior. When you shop small and shop local, you get to know the hands that made them too. With this in mind, look out for handmade ceramic shops or local carpentry stores to find your new feature piece.
2. Vintage Pieces
A true vintage gem cannot be faked. Although many modern designs are vintage-inspired, you are much more likely to find the real thing if you shop local. What's more, there certainly is something for every budget. Thrift stores are budget-friendly, while antique shops are perfect for those looking to splurge. Whichever you choose, they offer an opportunity to connect with local connoisseurs who can show you the way. You might not only learn a new skill but also learn about a piece's history. 
3. Custom Design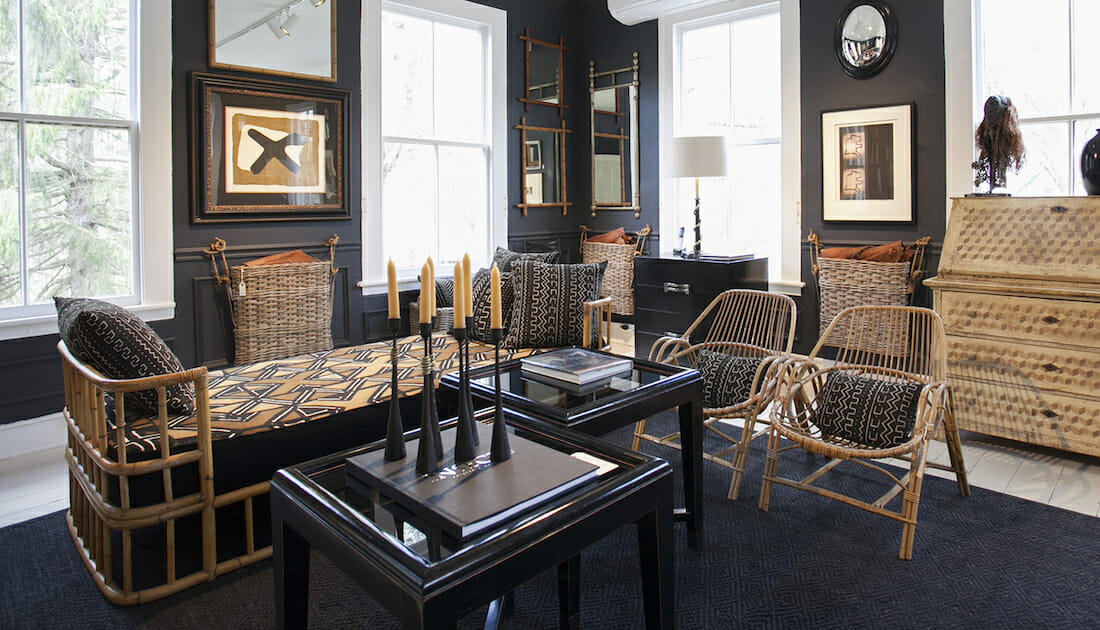 Beyond catalog shopping lies a world of imagination. Your home is full of possibilities for local artisan and designer flair to thrive. When you shop at local small businesses, you can connect with these individuals and describe exactly what you need. Imagine multi-purpose furniture and having it fit your space right down to the last inch. 
4. Up-cycled Local Home Decor
Environmental friendliness is much easier when you shop local. Small businesses operate on ground level and often use what is readily available to them. And fortunately, repurposing old furniture and decor has become an impressive genre of its own. So, if you know of a restoration or up-cycling shop, take recyclable materials for re-imagining or simply get ideas from the local decor shop. This is just another way of personalizing your space.
5. Commissioned Artwork from Local Small Businesses
When you shop local and get to know small businesses, it becomes easy to keep your finger on the pulse for upcoming trends. And visiting local galleries is a great way to stay in the loop. The reason why is artists are constantly on the cusp of what's new and groundbreaking. 
You can go a step further than buying artwork off the shelf. Visit your local gallery and invest in a personal commission instead. The satisfaction from your creative input will be unbeatable.
6. Shop Small Businesses Online 
With the biggest move to digital platforms up to date, even the smallest local businesses have online stores nowadays. With this in mind, you can save on shipping costs when you shop local. Follow your favorite stores' social media pages to stay updated on specials and sales. 
Style Your Local Decor Finds in Your Home
Need help incorporating your local decor finds into your home's interior design? Then, schedule a Free Interior Design Consultation to learn more about your design options today!