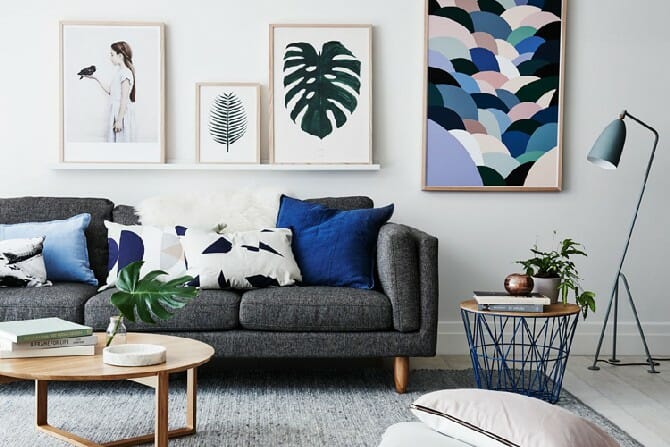 How do you make a multi-use space like the living room comfortable and stylish? As the heart of the home, a living room design is more than just a sofa and TV. It is the room that is reflective of the dweller's personality while accommodating family and friends for many events.
A young family found their own living room design needed help. Their hope was to "keep the room's functionality but also make it more inviting for guests". Through Decorilla's online interior design services, they experienced a welcomed design transformation. 
THE CHALLENGE
There were several goals for this online interior design project including:
room feels out of proportion with the furniture/pieces

lacks decor
should be comfortable and kid friendly
THE INSPIRATION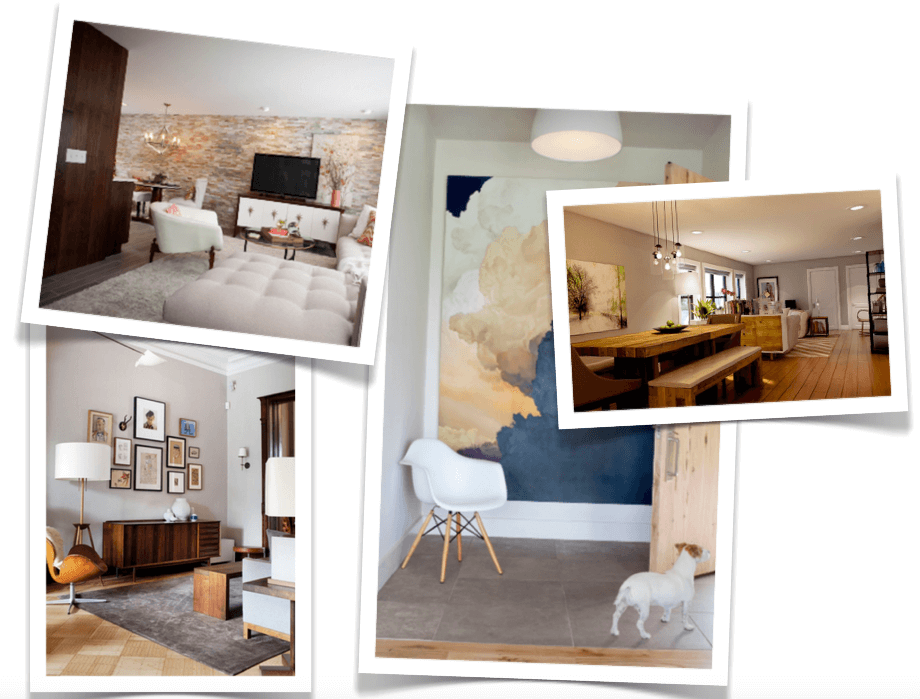 Wanting a mid-century inspired design, Chris and his wife share the admiration many people do for a style that has outlasted decades.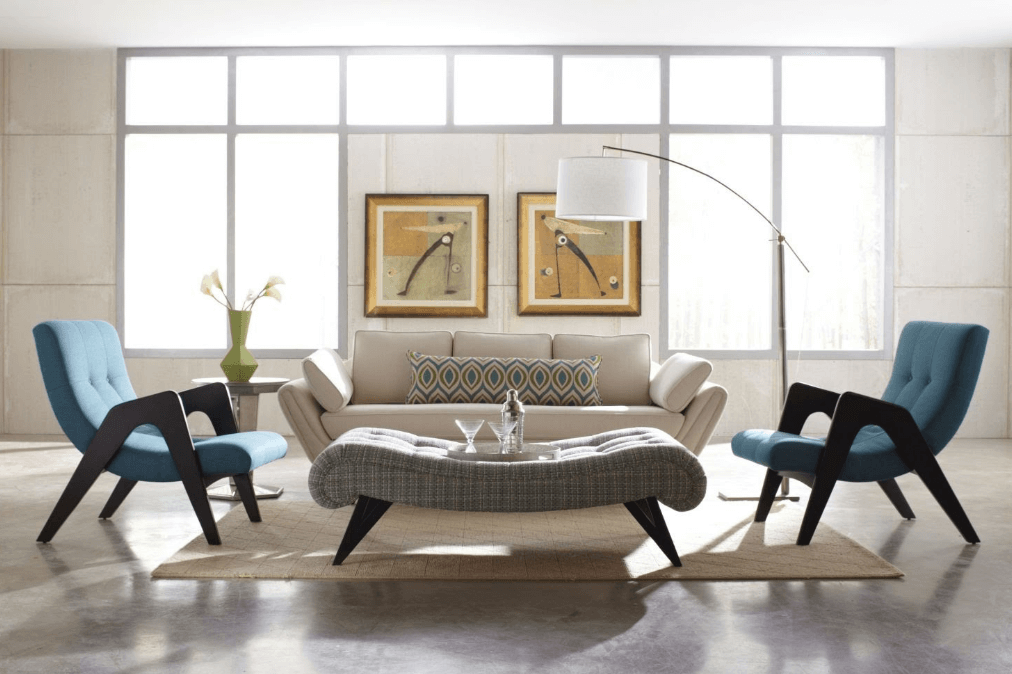 So, what is mid century modern design anyway?  Part of the attraction is the shape of the furniture itself. Normally having straight, clean lines with accented smooth, curved angles, mid century pieces stand apart and are wonderfully kid friendly. Minimalist in nature, a room in this style is rarely ornate and finishes usually use only one or two colors with few or no patterns. Pieces rely on the use of wood which is warming, but can also include fiberglass for added interest. 
THE RESULT
With an inspiring style to guide her, online interior designer, Anna T., started with the most prominent piece in a living room design, the sofa. She switched out the large, bulky sectional for one sleek lined and on lovely walnut wooden legs.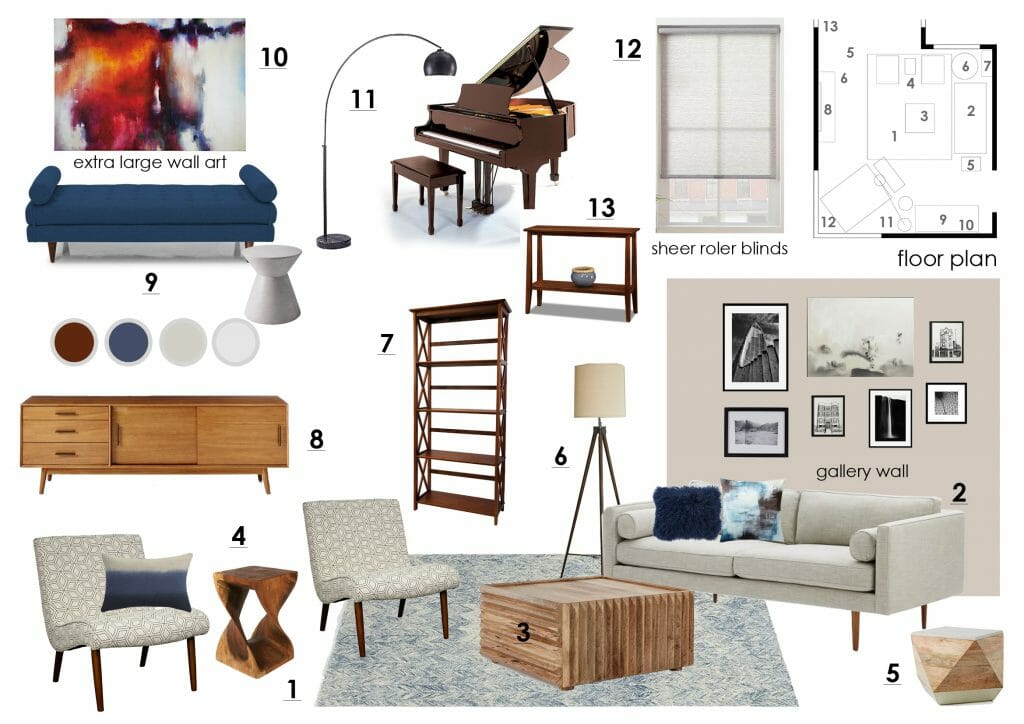 A couple of options for a tufted accent chairs and useful coffee tables led to a beautiful a layout that compliments the new sofa and offer comfort.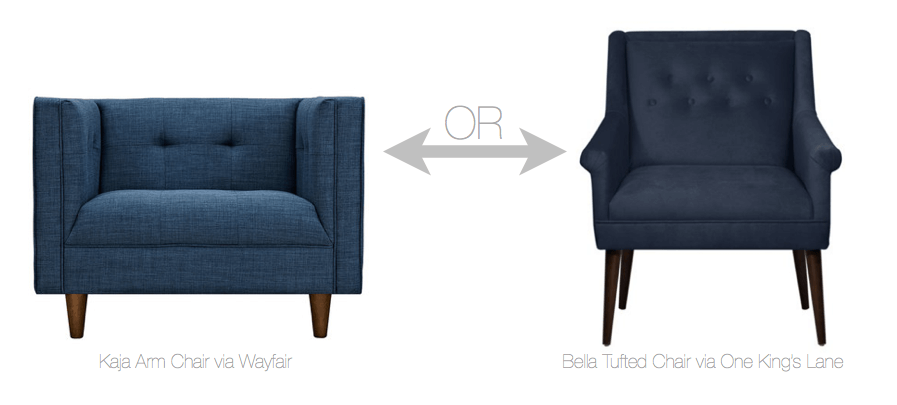 A long mid century modern style media console and geometric patterned rug accentuate the room.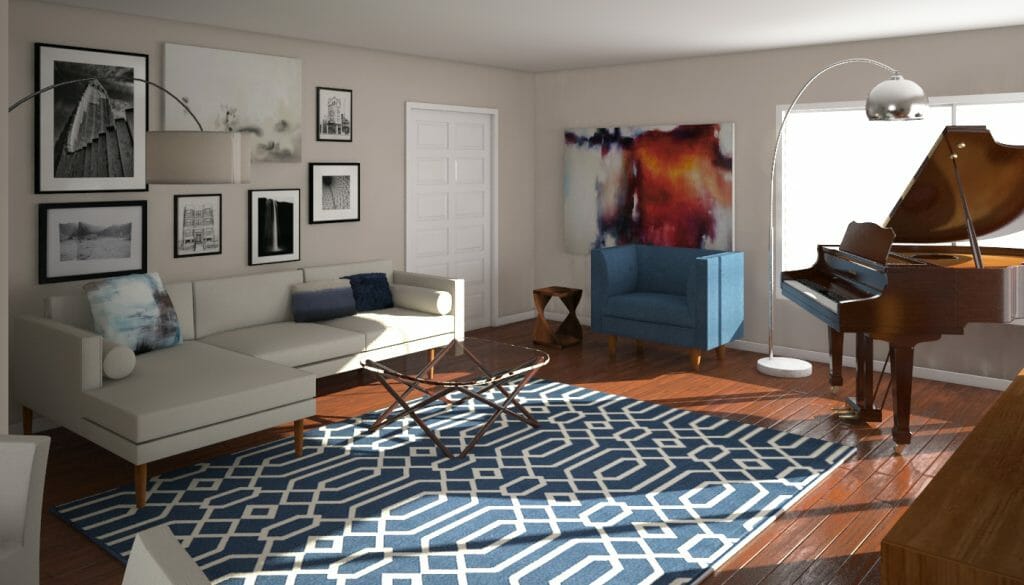 An oversized abstract painting directs the color palette with teal and deep navy accents bringing a calming feel to the room great for lounging after a long day. Iconic arc shaped lamps provide additional, veratile lighting.
With a distinct style that is appealing and comfortable pieces enhancing the livability of the space, Anna successfully created the room this family craved. Want to see more? Check out the whole online interior design project here.
GET THE LOOK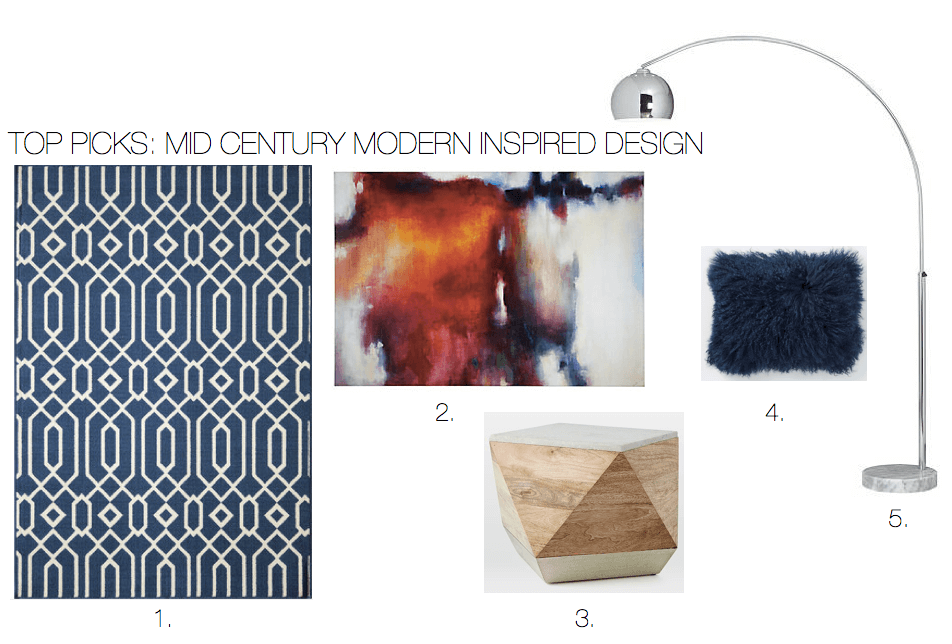 Inspired by this transformation? Start an online interior design project now to get proposals from multiple professional designers and a beautiful, comfortable design.
Written by online interior designer, Christine M. 
[images: Decorilla moodboard/3D renderings by Anna T. + 1, 2]