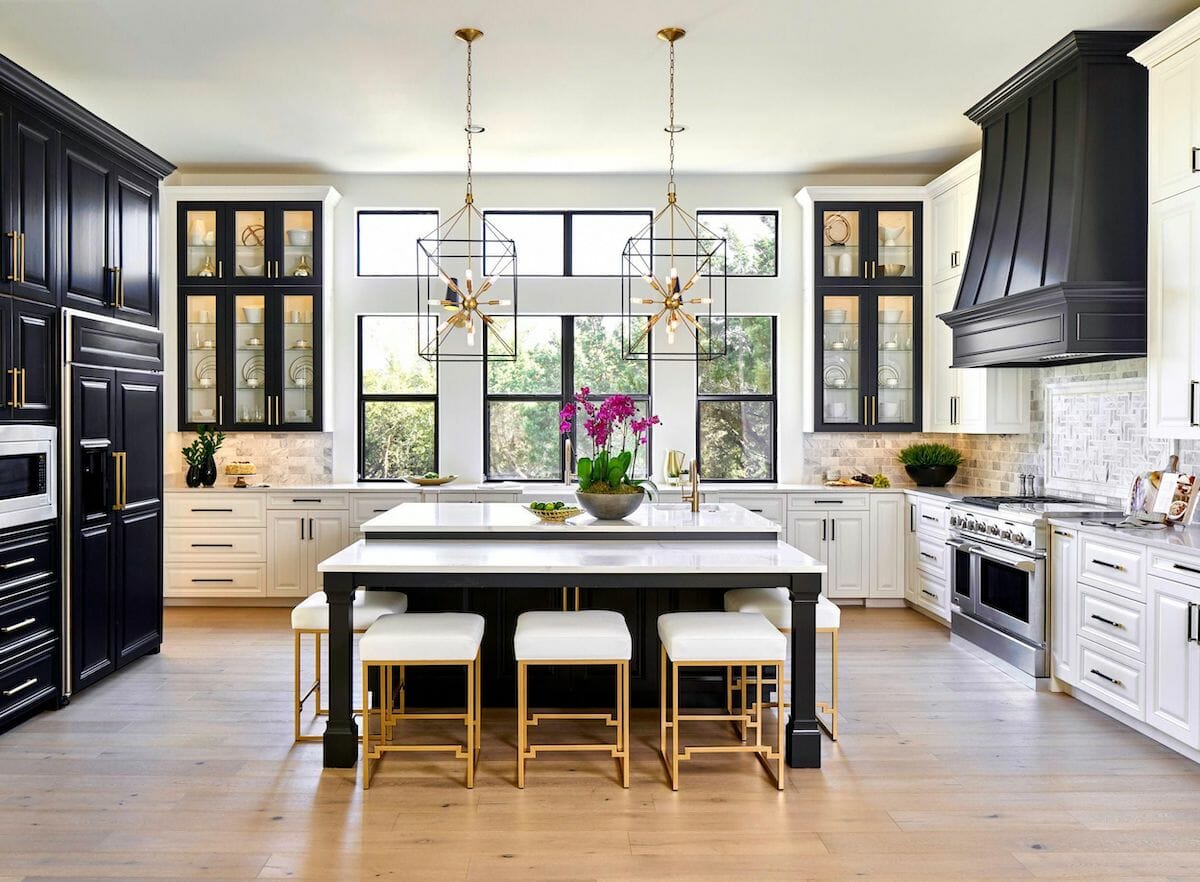 To many, the kitchen is the heart of the home. After all, it's a place of warmth, from which tasty meals come that feed loved ones. That's why it should be both functional and beautiful – to enhance the experience of all who use it. When looking for services that create dream kitchens, only the best will do. Read on to learn what platforms to use when you're in search of the 'best kitchen designers near me'.
Finding Kitchen Designers Near Me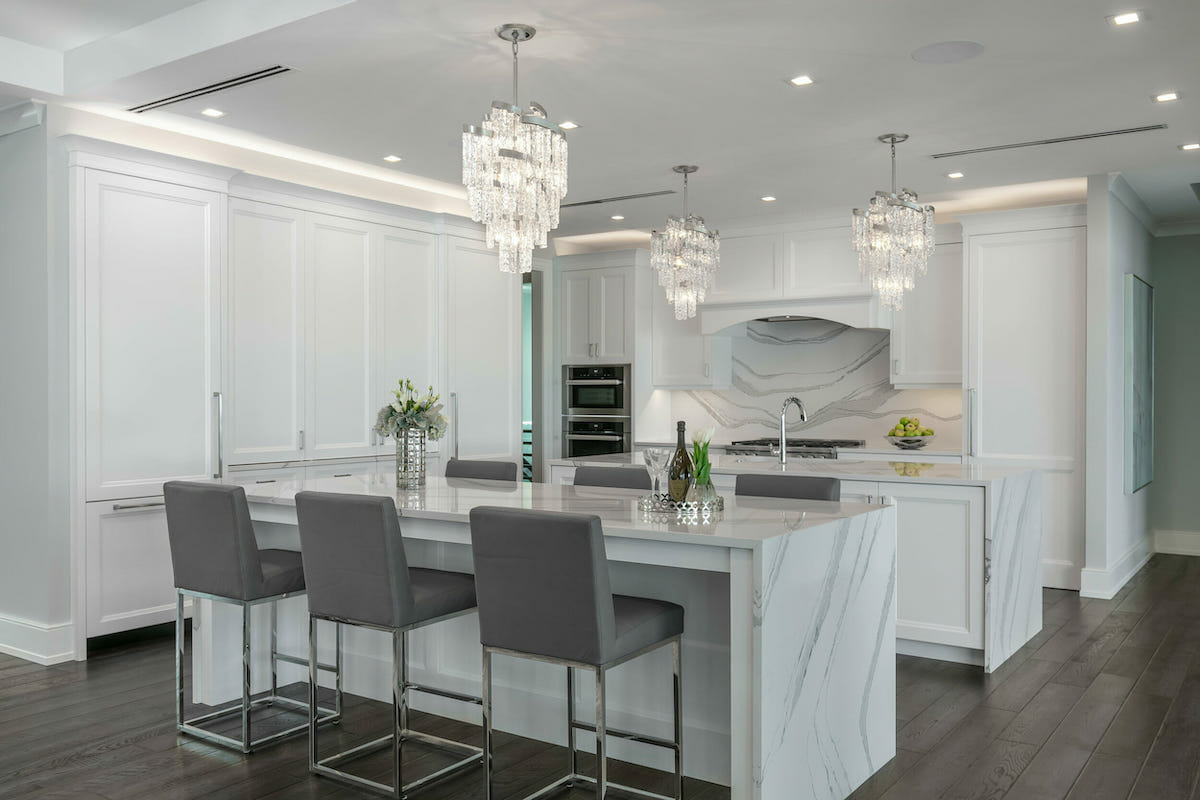 An online search reveals thousands of results for 'kitchen design services near me'. In fact, there's an ideal service provider for everyone – whether favoring a luxury kitchen design or something else entirely. Before looking into sources featuring the top interior design talent, let's go over some frequently asked questions. The answers can make selecting the right firm or individual that much easier.
Not sure how to find the best interior designer near you? Schedule your

Free Interior Design Consultation

for expert assistance selecting the best interior designer!
What is kitchen design?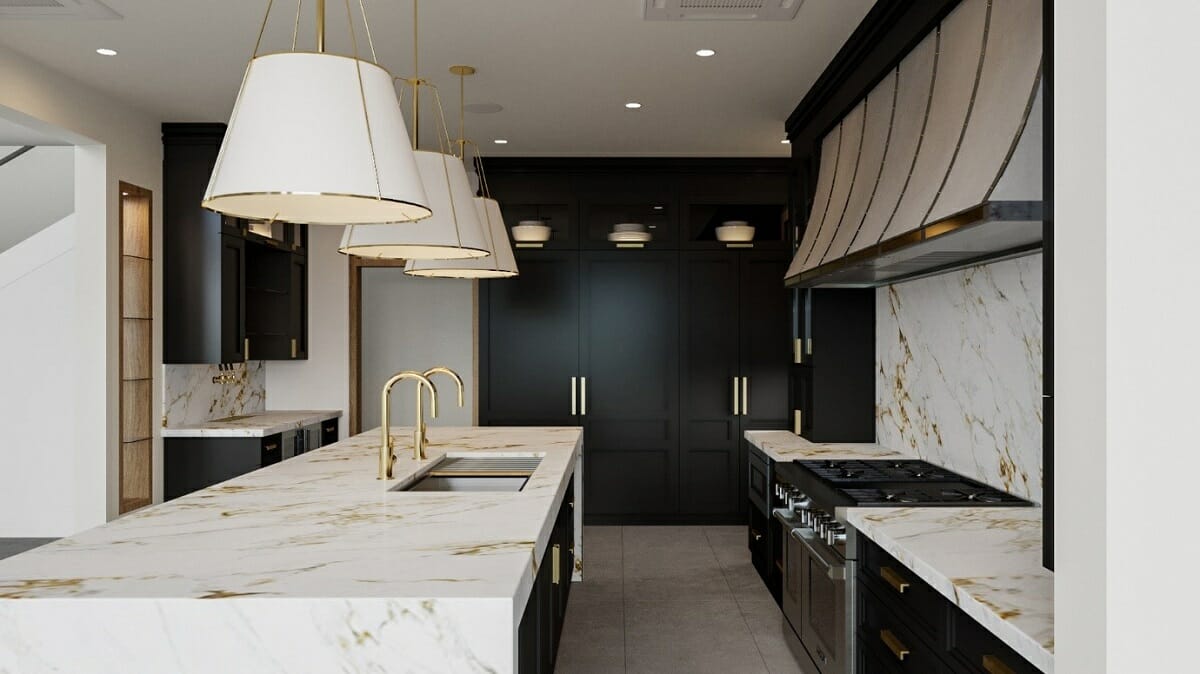 Depending on where you live, 'kitchen design near me' can mean different things. However, at its core, it's about identifying the perfect layout, color palette, materials, appliances, furniture, and décor. Finally, as part of the online kitchen design process, everything gets put together to create a cohesive whole.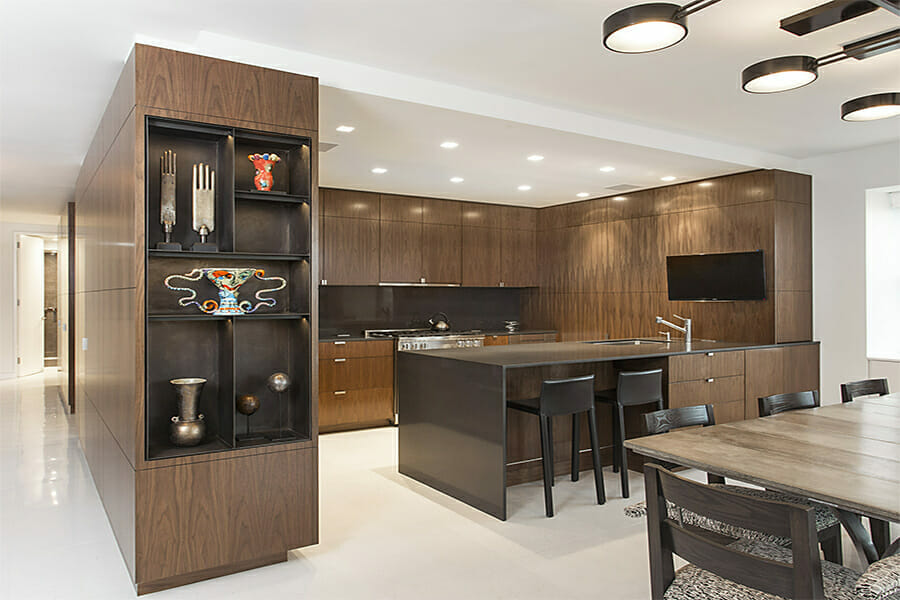 The resulting kitchen should be practical and attractive. It can be any style too – a cottage galley kitchen or a full-scale high-end black and gold kitchen remodel. Only changing certain aspects can also create a fresh new look. In the end, it all depends on the client's needs and the service provider's offerings.
What are the costs related to kitchen design companies near me?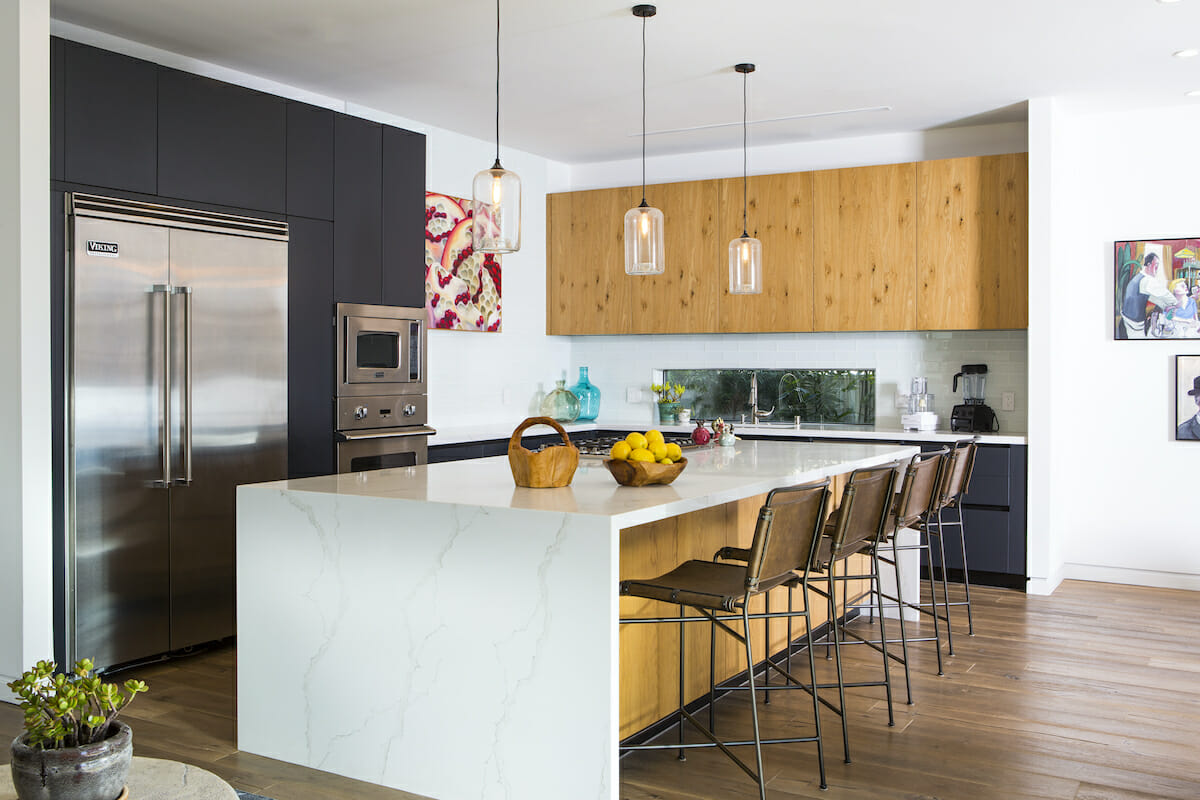 Expenses vary when working with the 'best kitchen remodelers near me'. It depends on location, the complexity of a project, and more. Although, according to one estimate, the average remodel costs $25,000 total when embracing the latest kitchen trends of 2022.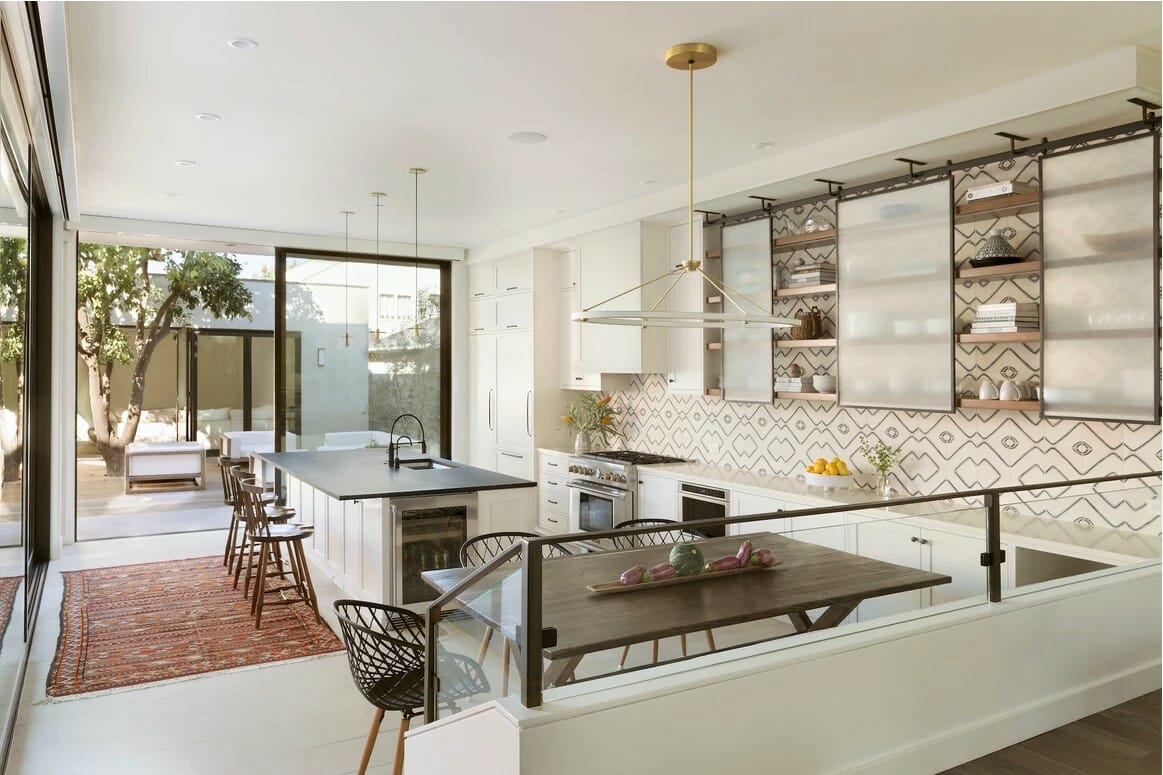 Thankfully, there are more options available on the market today than ever before. When looking in the right place, everyone can find a deal that meets their needs and budget. For example, some online interior design services offer affordable flat rate kitchen packages, starting from only $699. Custom packages are another possibility, where hourly rates can be as low as $75 an hour, like Decorilla's.

Questions to Ask the Best Kitchen Remodelers & Designers Near Me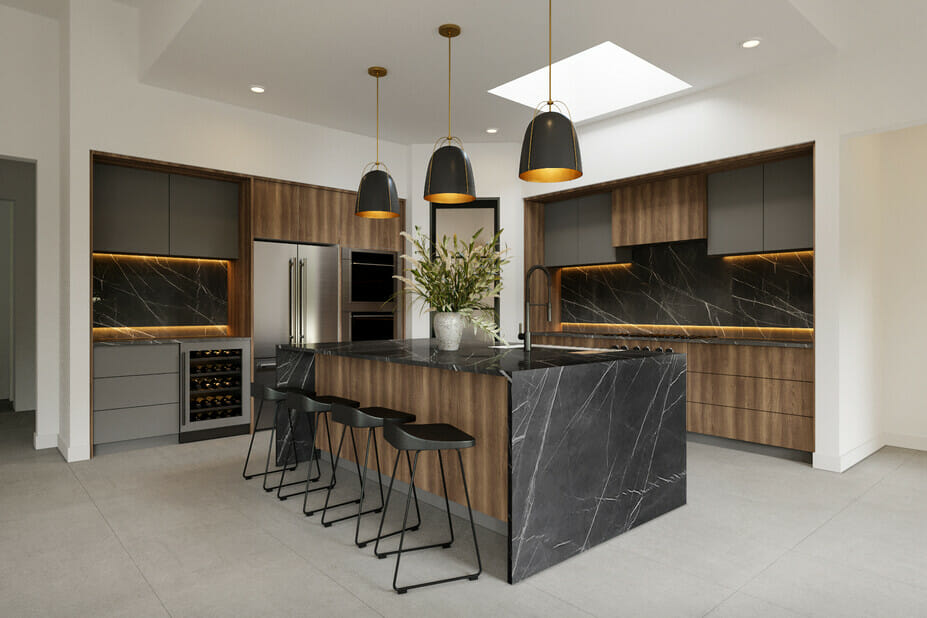 After looking up 'kitchen design near me' and finding some promising designers, it's crucial to ask them a few questions. Ones about payment, timelines, and what the service includes are all great. However, dig deeper to ensure that whoever you hire is capable. Inquire about references, whether they've worked on similar projects, and the number of concepts and edits included.
7 Best Ways to Find Kitchen Design Services Near You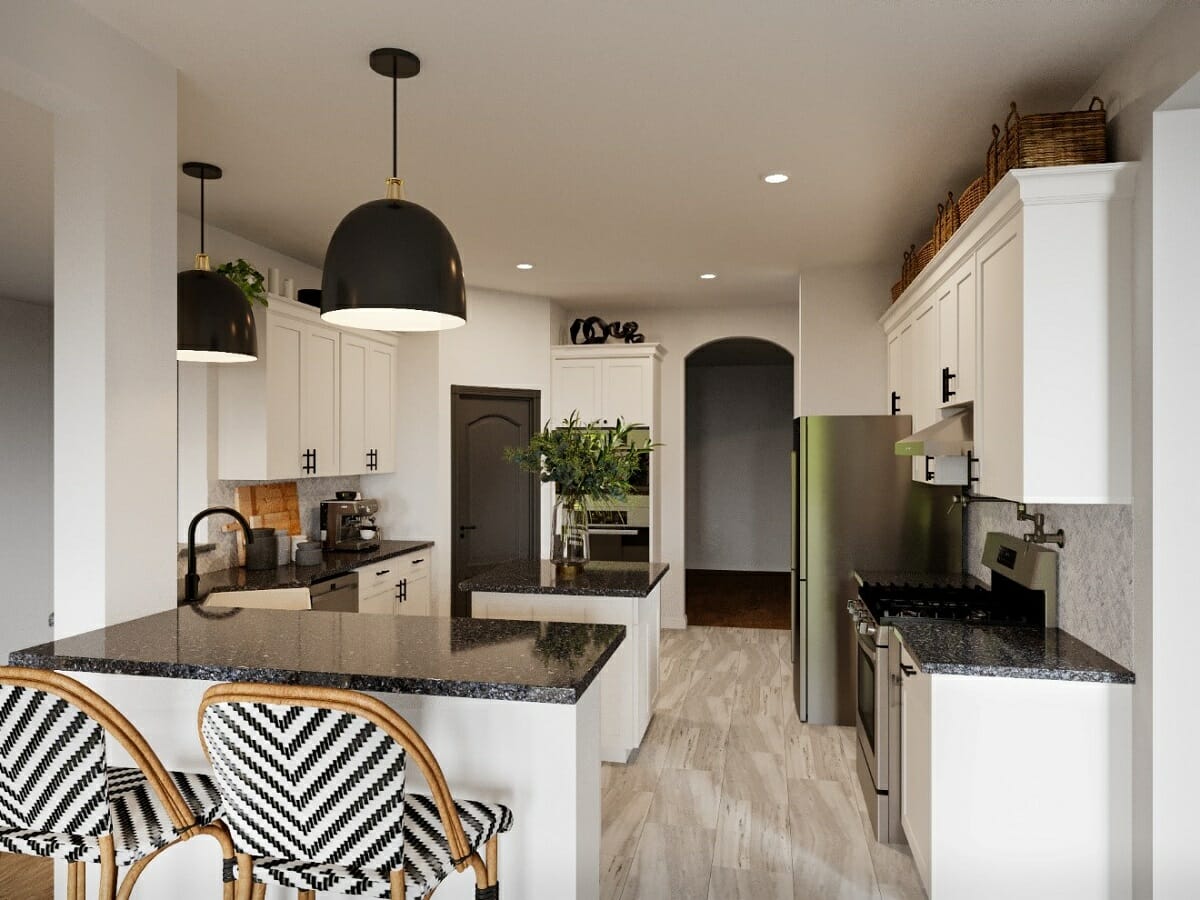 The sheer amount of results that pop up for 'best kitchen remodelers near me' can feel overwhelming. That's why we identified seven of the most trusted platforms to consult when looking for top kitchen designers. They should simplify any search. Discover which suits your needs best and find the best service provider with ease.
1. Houzz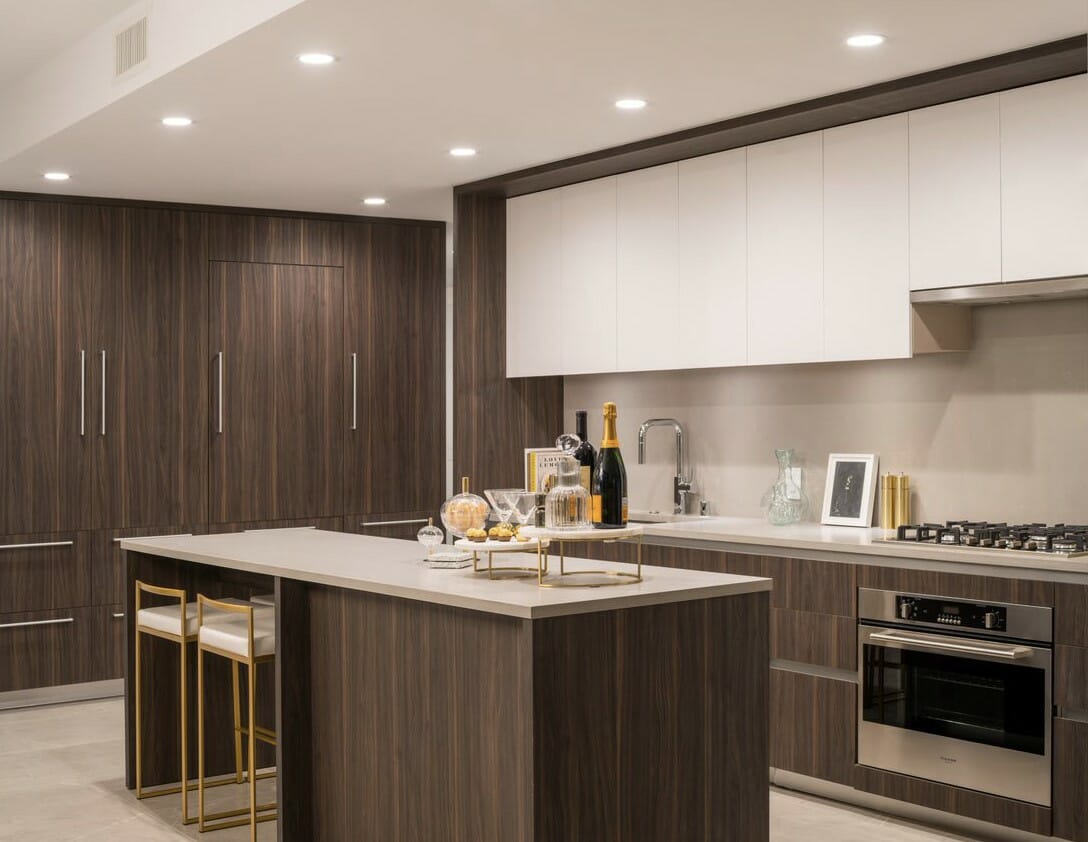 SUMMARY: Houzz is a great place for researching 'professional kitchen designers near me'. Select the 'find professionals' tab, type a query and zip code in the search bar, and voila! You now have access to reviews, project outcomes, and contact details of kitchen designers in your area.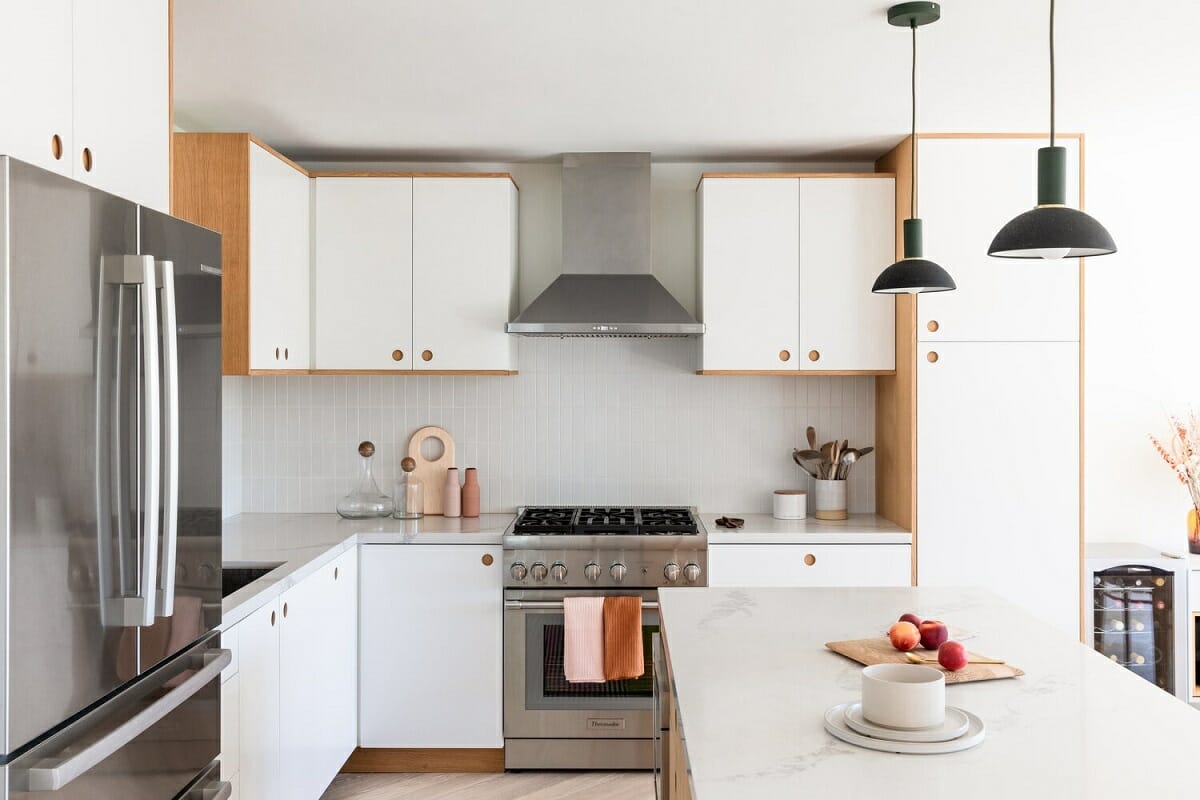 PRO: A Houzz search can be very refined. Close matches appear when answering more questions and applying all filters.
CON: There may still be tons of Houzz results, even after applying all the filters and answering multiple questions. It all depends on where a person lives.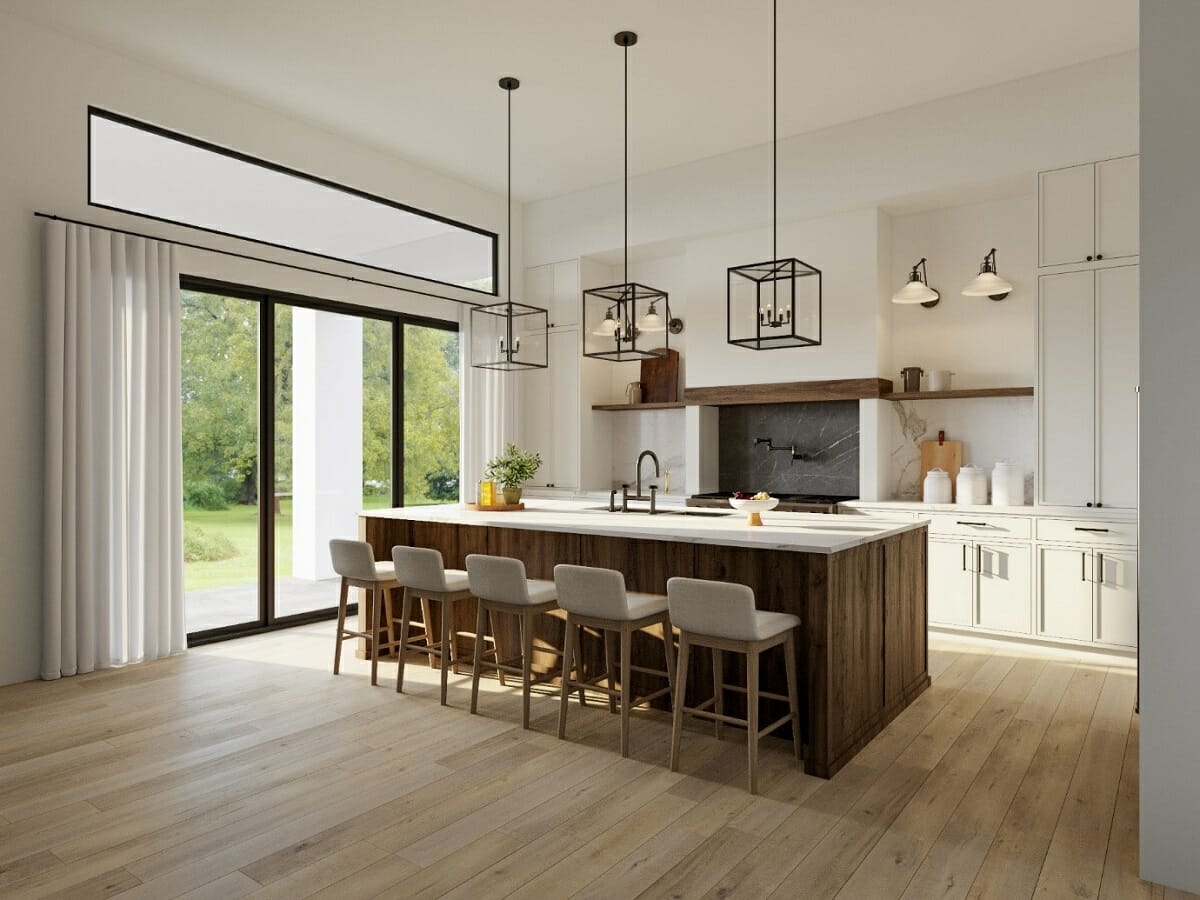 SUMMARY: Working with Decorilla on a kitchen design project means letting go of stress and enjoying the process. It all starts with a fun interior design style quiz and free consultation. A dedicated Decorilla team member uses these details to pair each client with not one but two designers best suited to their project. Both designers submit a concept, created according to client specifications. Clients then choose their favorite of the two to proceed. The client and designer duo then, remain in close contact throughout the project.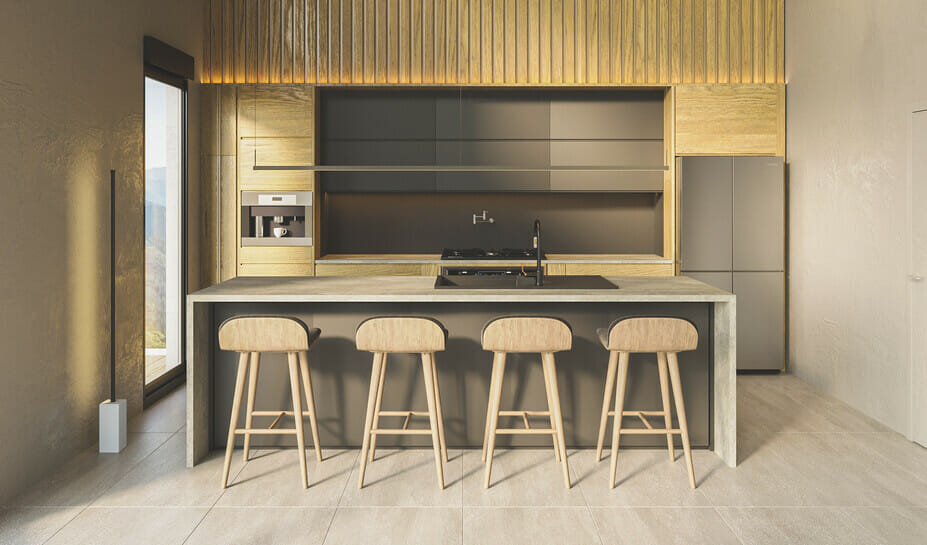 There's a kitchen design solution for every pocket. That's because several affordable flat rate and custom pricing options are available. Flat rate packages include 3D models of the space, layout instructions, exclusive trade discounts, and more.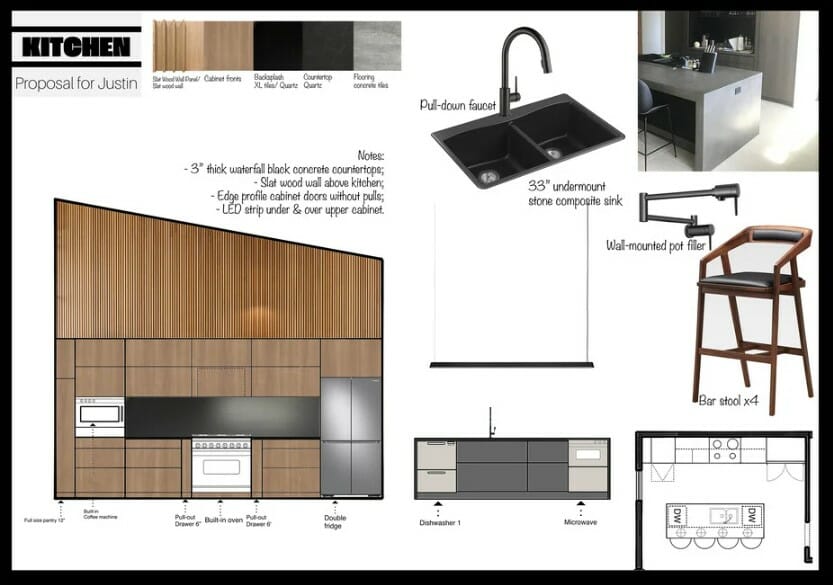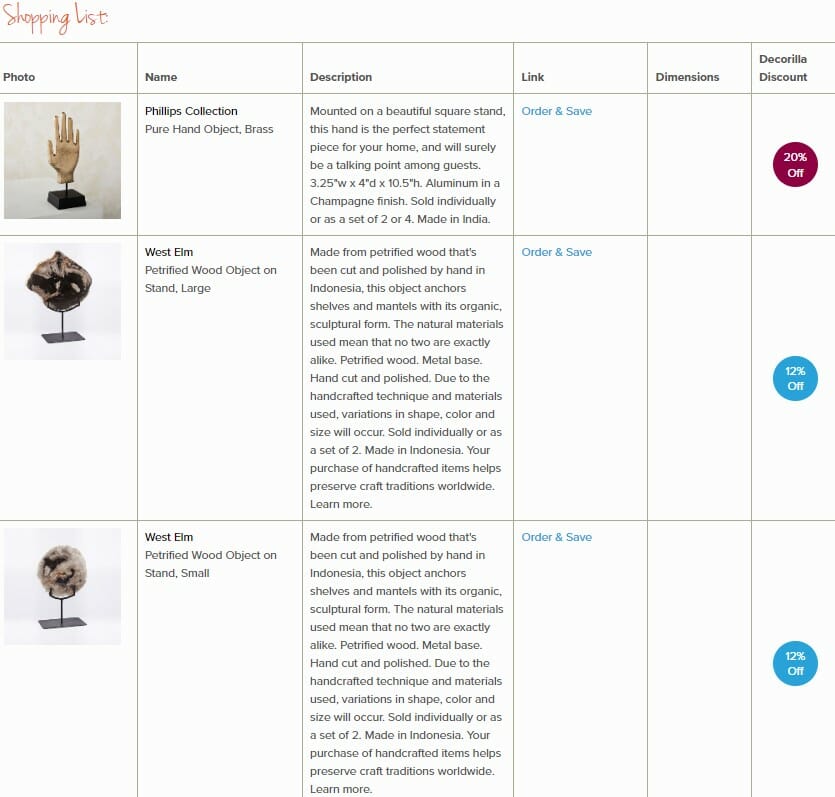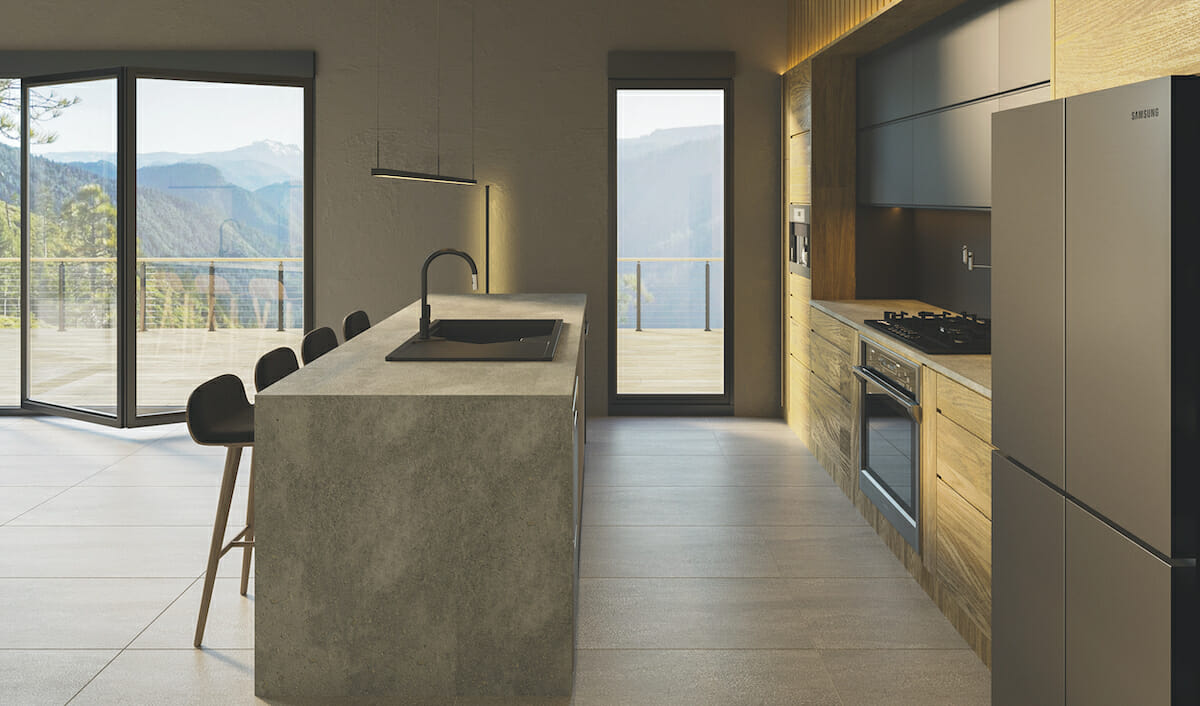 PRO: Clients aren't limited to the 'best kitchen designers near me'. They get to work with the top designers across the USA, from anywhere! Not to mention any project can get started today!
CON: Decorilla doesn't offer in-home assistance in all major US cities – yet.
3. Angi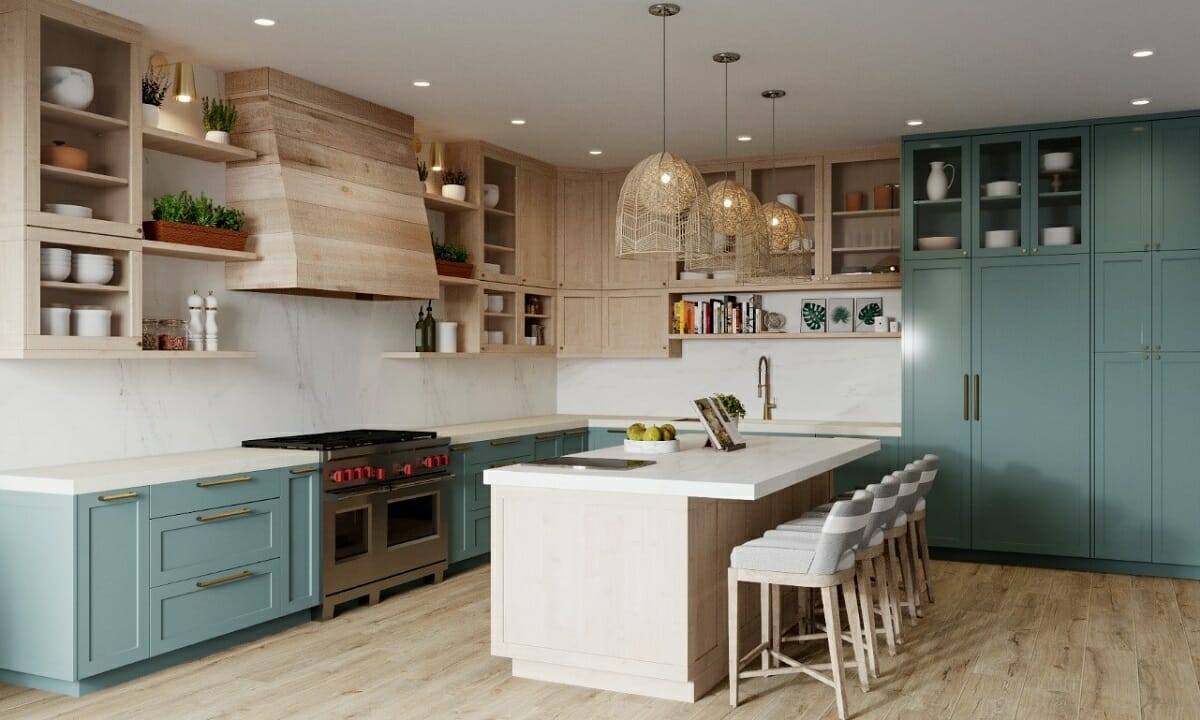 SUMMARY: From landscaping to kitchen design – Angi covers all home care needs. After searching for 'best kitchen remodelers near me', a list of options appears. Users have immediate access to reviews and ratings of each service provider. This makes narrowing down favorites a breeze. It's also possible to ask for quotes on the site.
PRO: Some profiles boast 'Angi Certified' badges. It highlights screened service providers and adds to peace of mind.
CON: To reap all Angi benefits, users need to buy a membership.
4. Yelp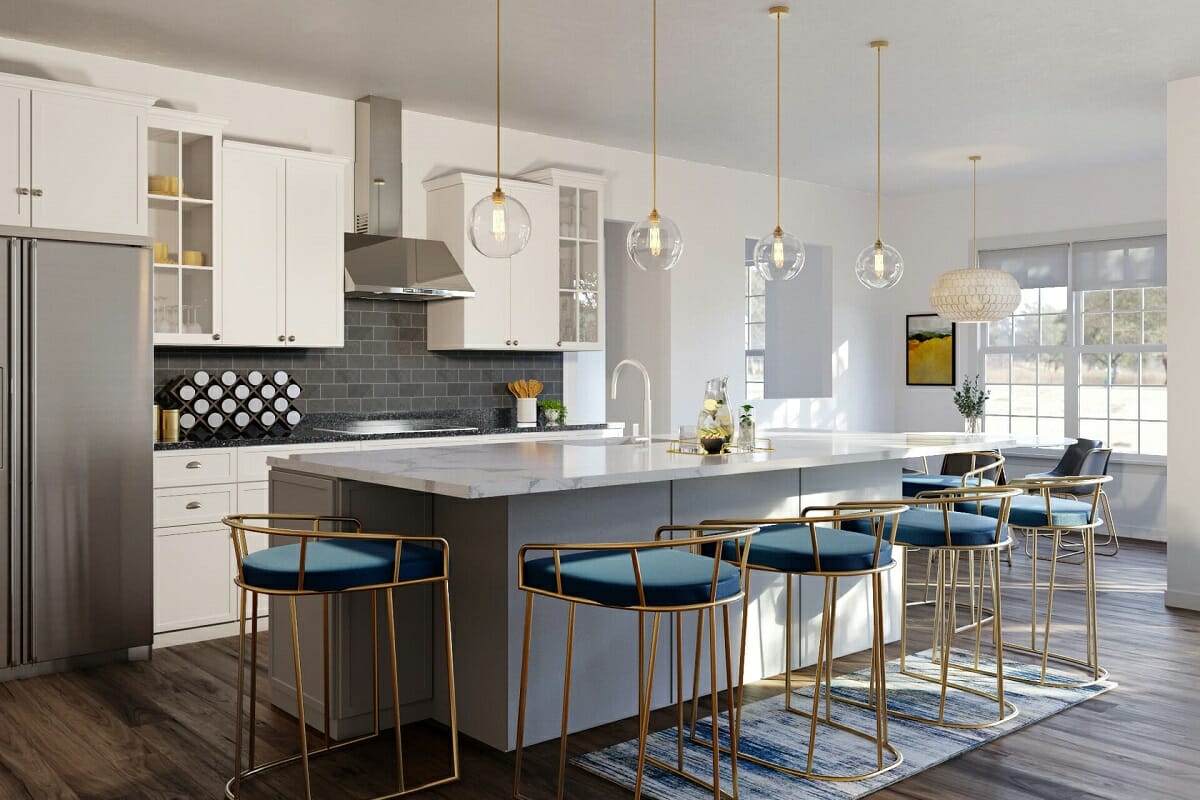 SUMMARY: Yelp helps with more than finding great restaurants. It's ideal for identifying a 'kitchen interior designer near me' as well. Plus, it's simple to use – type the request and location in the search bar, apply some filters, and results pop up. Some listings even let users request virtual consultations on the site.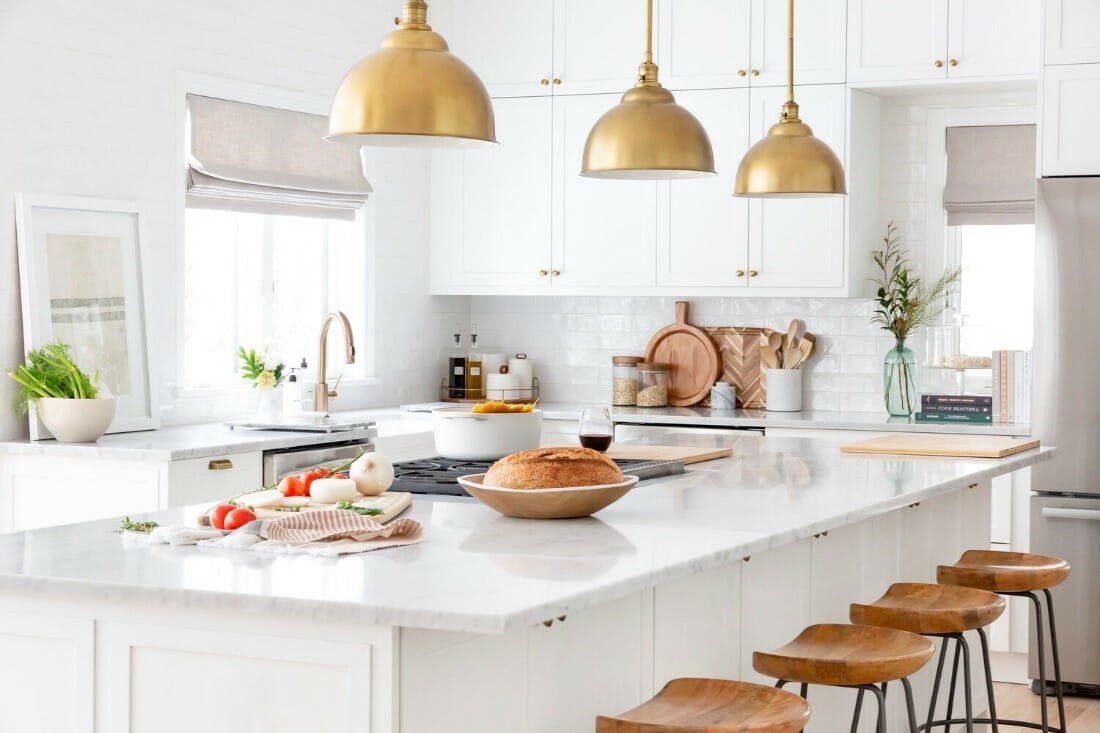 PRO: Providing consultation request response times give users a good idea of whether a service provider is worth it.
CON: Misleading reviews that both promote and undermine listings do slip through.
5. Thumbtack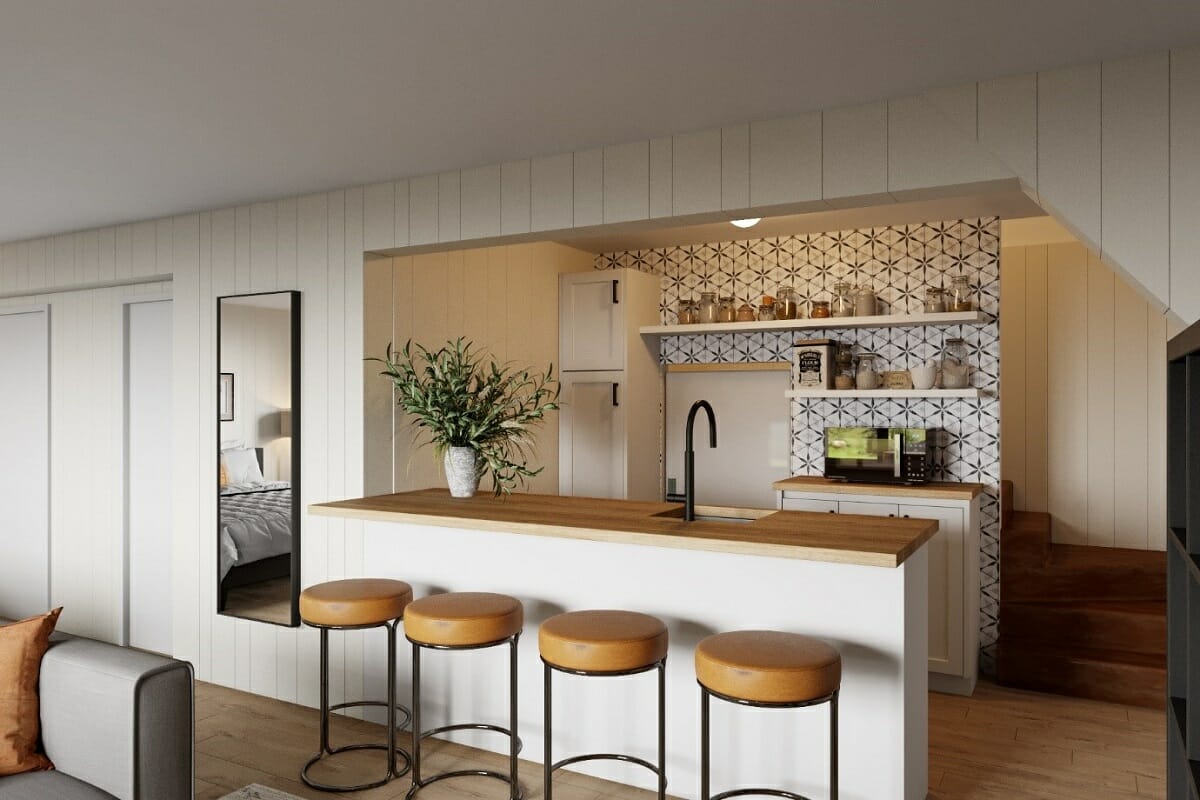 SUMMARY: As a home maintenance platform, Thumbtack aims to make fixing up and improving abodes stress-free. Finding someone who specializes in 'kitchen design near me' using the tool is easy. After typing a query and zip code into the search bar, filters can narrow down the most suitable matches even further. Then, contact those profiles that stand out because of their rating, reviews, or 'Top Pro' status.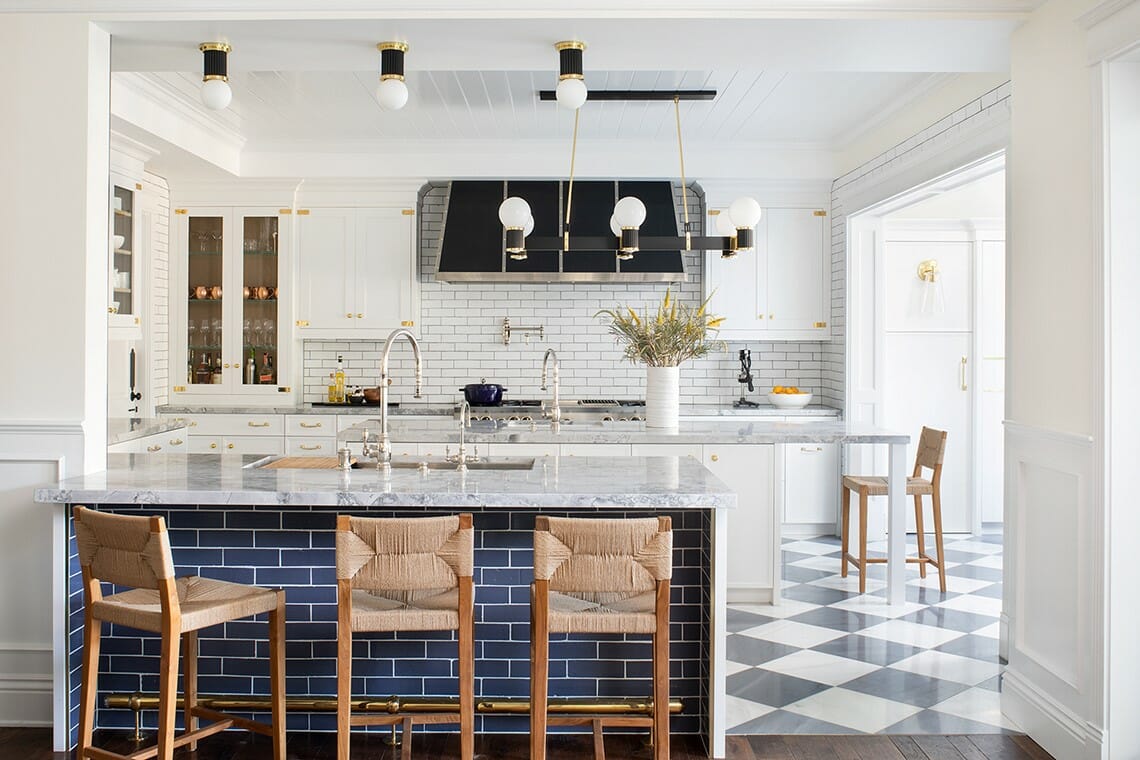 PRO: Users can see how many people have hired service providers via Thumbtack, how long they've been in business, and more. These details can help significantly during decision-making.
CON: Not all those listed on Thumbtack offer remodel services. It may be an issue for some looking for the 'best kitchen remodelers near me'.
6. NKBA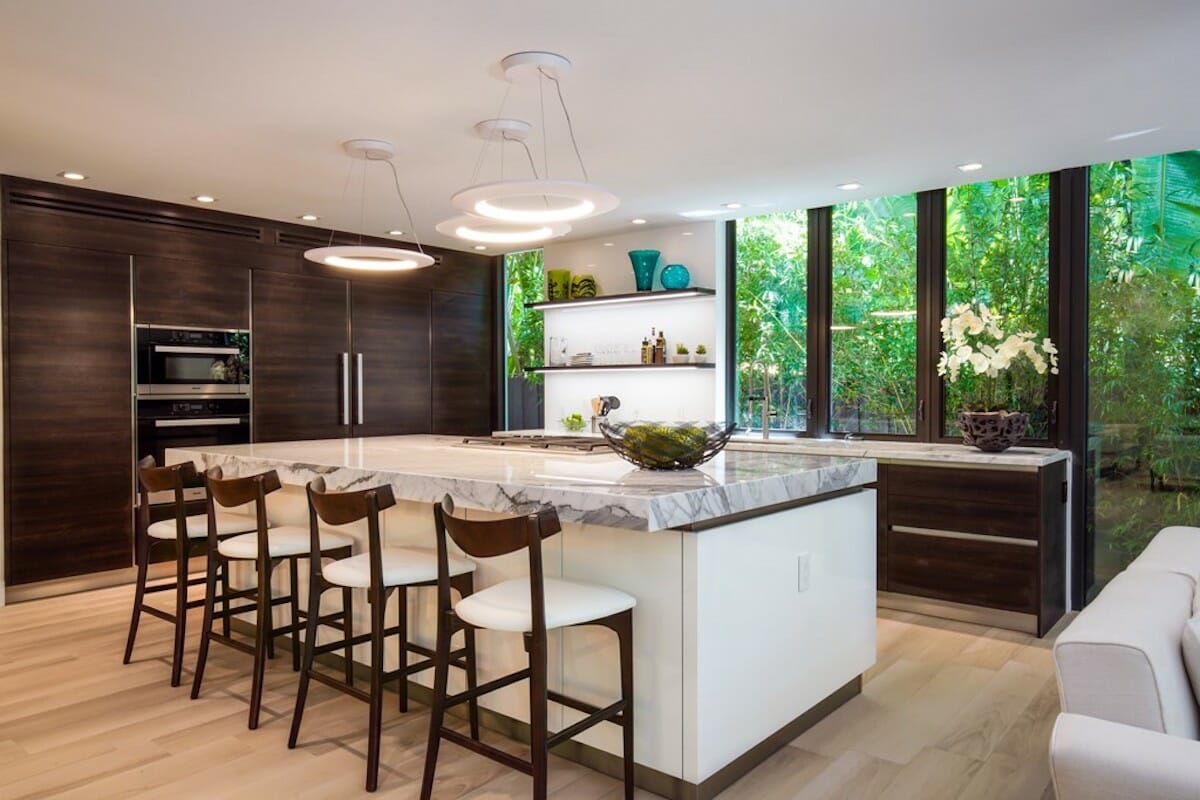 SUMMARY: The NKBA acts as, among other things, a handy directory for discovering creators of gorgeous 'custom kitchens near me'. To locate a service provider in the area, visit the 'members' tab and search from there. Numerous filters can, once again, help narrow down options.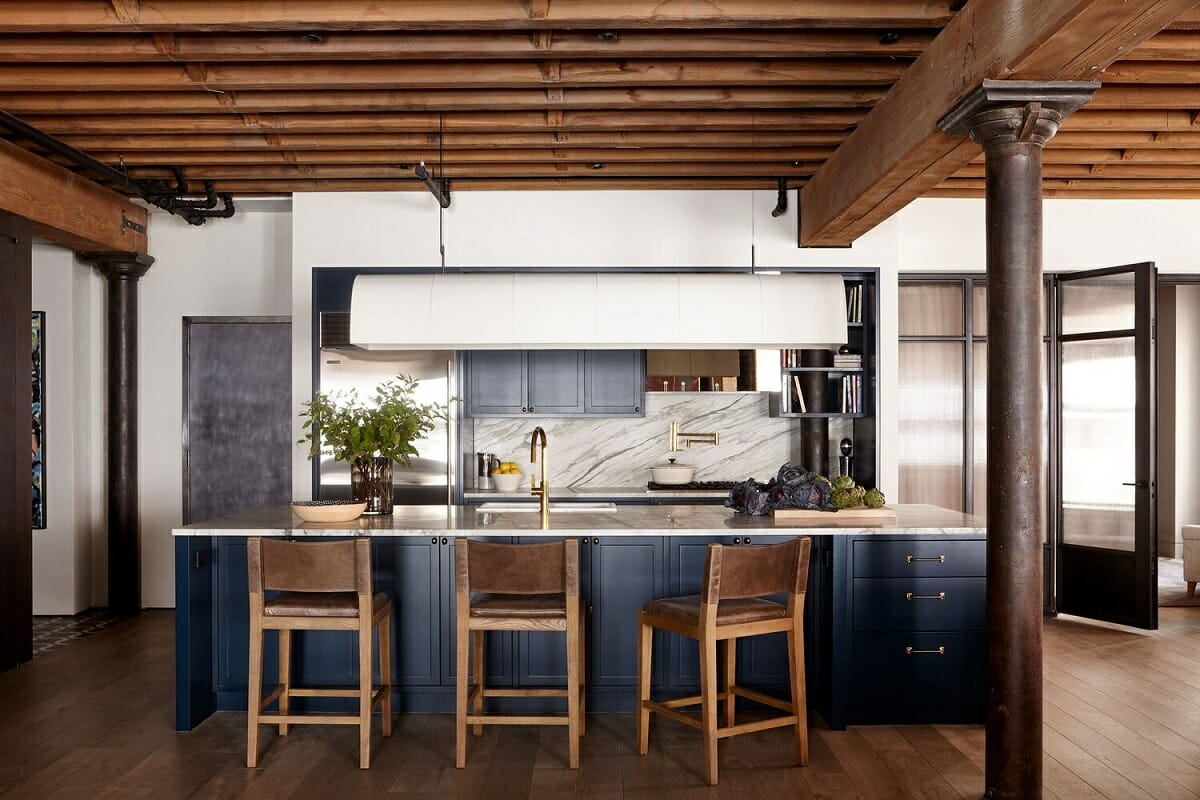 PRO: The style filter makes it possible to find service providers with experience in the desired look with ease.
CON: Few listings include examples of their past work on the platform itself.
7. HomeAdvisor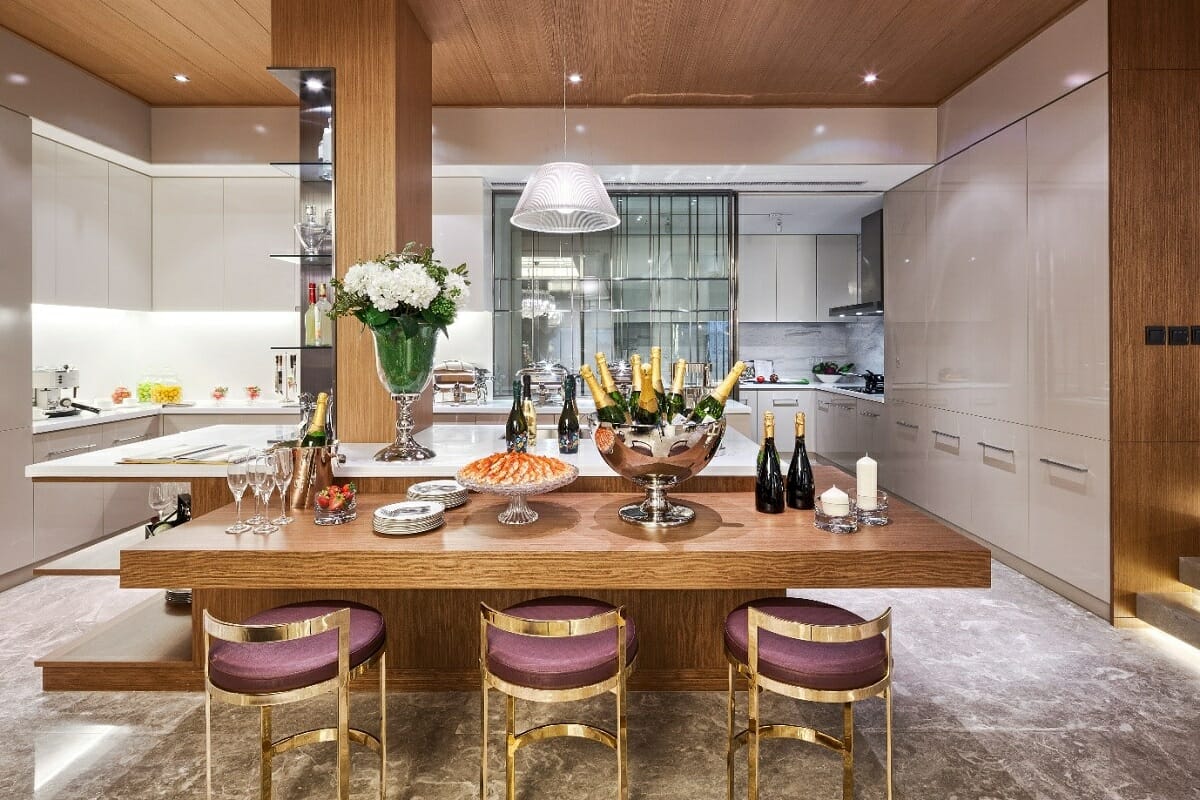 SUMMARY: Apart from offering relevant content, HomeAdvisor is also a great place to find the 'best kitchen remodelers near me'. What sets this platform apart is the sheer number of service providers listed. In fact, it offers one of the most extensive affiliate libraries around.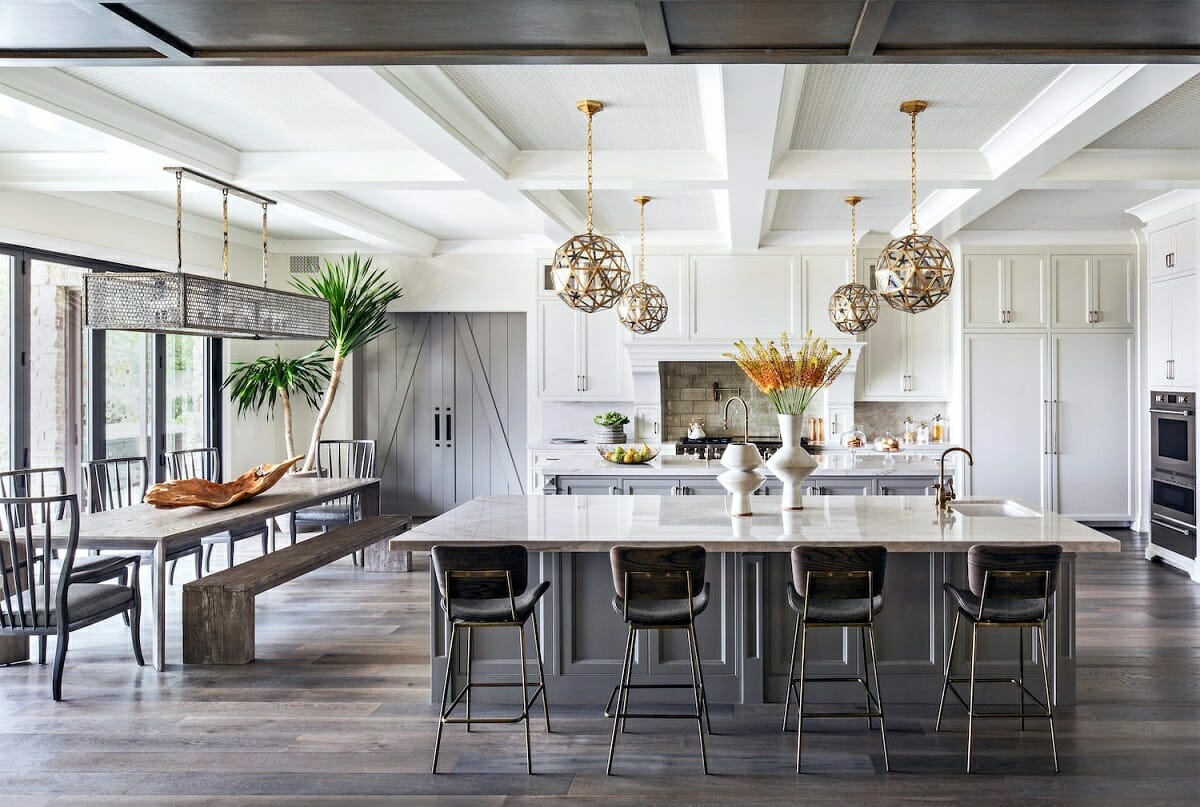 PRO: HomeAdvisor users can start collecting bids in no time at all.
CON: Not all service providers listed get back to users in a reasonable time.
Still looking for the best kitchen designers near me?
Looking up 'kitchen design near me' without any good results can be disheartening. However, you can get help being matched with two expert designers by collaborating with Decorilla. Schedule a Free Interior Design Consultation to learn more today!

[images: 1, 2, 3, 4, 5, 6, 7, 8, 9, 10, 11, 12, 13, 14, 15, 16, 17, 18, 19, 20, 21, 22, 23, 24, 25]