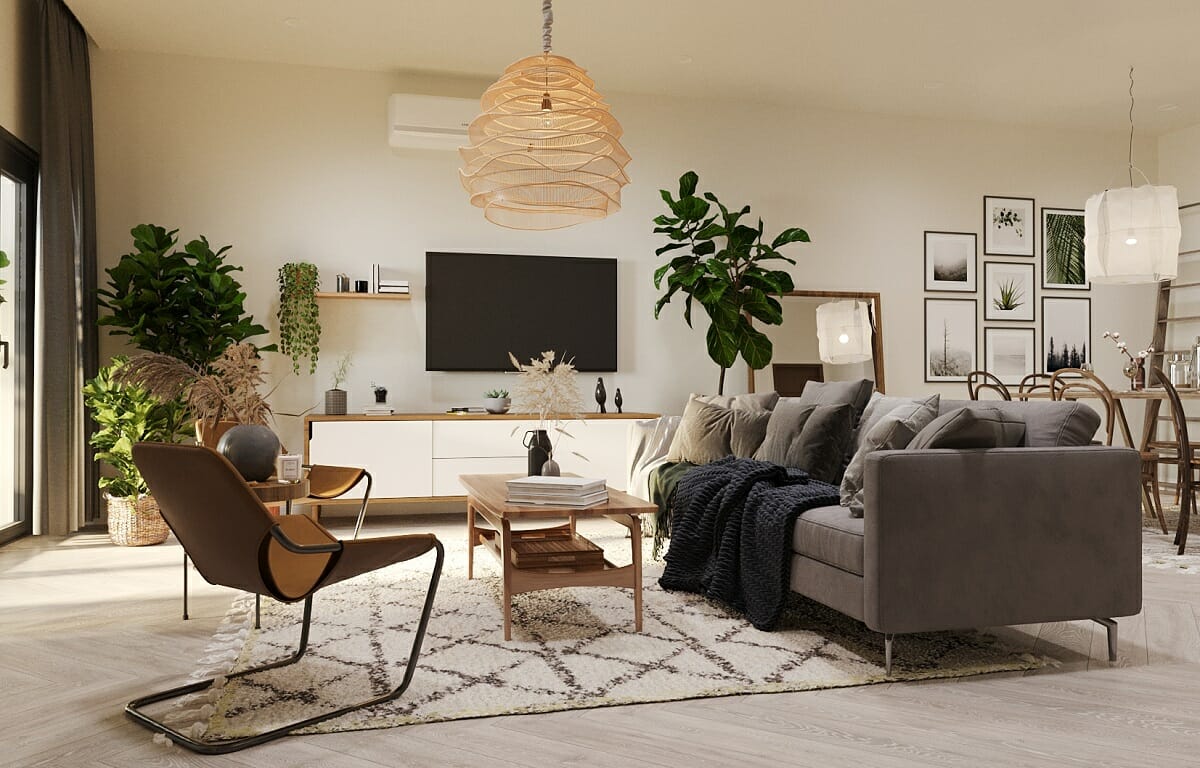 Passion and a love for architecture drive her. The joy of creating elegant yet functional designs gives her joy. Our interior designer spotlight turns to Aida Anis, a traveler and lover of all things exotic. Join us as we learn about the online interior designer – what makes her tick, and what brings her beautiful designs to life.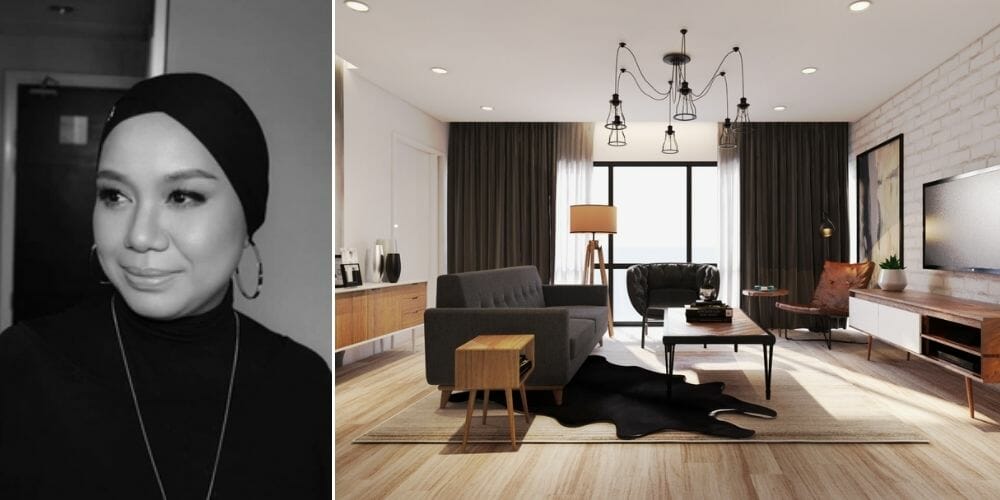 Where words are few, the design speaks for itself. This online interior designer is such an example. Aida Anis is a child of global influences. Her enthusiasm to create is only met by clients' eagerness to discover. And together, Aida and her clients find contemporary luxury interior design that is at once striking but also oh-so-livable. 
Love Aida's online interior design masterpieces? Then, schedule a Free Interior Design Consultation to learn more about working with her today!
Did interior design always interest you?
Yes, I have always loved design, art, and architecture. My mother has influenced my creative growth since I was young. And I do love to travel around the globe. My experiences guide my designs. Creating a home or office needs tremendous awareness. Not only does one need to curate a functional space, but it needs to be aesthetically pleasing.
Moreover, visiting other countries teaches me more about culture, art, history, and material usage. And from these, I can create special interiors bespoke to the client. 

How would you define your design style?
I'm more of a versatile designer. I love to challenge myself on various design styles during my 20 years of involvement in the interior design world. And after all the experience I have gained, I can say my forte is contemporary, transitional, and eclectic.
Who or what influences your work?
My passion for architecture and history comes from before my college days. Yet, the experience taught me a lot about exceptional talent. I especially look up to specific local and international designers as a result. Thomas Pheasant, Kelly Wearstler, Bill Bensley, and Karin Bohn stand out above others. 
What's a must-have item you make sure your interior designs include?
Lighting. Great lighting can work magic. It creates an unbeatable ambiance as it bounces back from various surfaces and textures in a space.
What is a recent design trend that you're loving at the moment?
Modern bold eclectic color blocking with a twist of vintage. It's memorable, yet simple. 
If you had to pick a favorite room in your home, which would it be and why?
The kitchen! I always love to cook and entertain my family and friends. And it just so happens that where I enjoy being, I end up doing my design task.
What is your favorite design magazine or blog and why?
The Cool Hunter, Dwell, Arch Daily, and, of course, Decorilla! All of these platforms focus on innovative design and up-and-coming trends. 
What is the best thing about being an online interior designer?
The freedom to explore, travel, and express ourself freely!
What was your first big project and what was your favorite part?
It was the Renaissance Hotel in Bahrain. I had the best time of my life curating the concept with the senior team during my junior interior design years.
How do you manage challenges that come up during a design project?
I'm also a project manager when it comes to design. And in this, it's vital to know and understand the sequence of design phases. But that's not all. Experience and expertise also help keep me afloat in trying times. I also feel you must be open to continuous learning. Updating yourself on the latest tech and industry news is crucial to overcoming new challenges.
Why do you like online interior design?
I can meet more new people than ever before. I've also learned so much more, especially during this pandemic. It is such a blessing to be a part of the Decorilla team.
Online Interior Design is Limitless
In short, online interior design is expertise on-call. With a vast team holding decades of combined experience, you can be sure to find your perfect fit. Not only is it convenient, but it's cost-effective and tailored to your needs. 
Moreover, Decorilla boasts flexibility and insight. By completing a preliminary questionnaire and chatting to the design team, you set the need and Decorilla will find your ideal match. Whether you want a high-end luxury design or to decorate a quaint café, an online interior designer can exceed all expectations. 
Step-by-Step Process
Decorilla is client-focused. Interior designers ensure project satisfaction above all. In fact, if you're not completely happy with your final design, you can request adjustments to suit your look. Besides, the great thing about the online platform is that you can dictate the style and look from the get-go.
The process is easy. First, you'll complete a fuss-free questionnaire to show the design team your unique style. Thereafter a brief consultation follows to pinpoint your project scope and requirements. And with this combined information, Decorilla can assign interior designers to your aims.
Once matched, designers present unique concepts for you to pick your favorite. And if they are not to your liking, you can request a revision. When you've found the one you love, the designer will work with you to refine their concept to better capture your vision.
After your selection, your chosen designer will communicate with you to ensure the best result possible. And when all is finalized, you'll receive realistic 3D renderings of your new room as well as a guide and an online shopping list. The latter comes with exclusive discounts that can amount to the total of the design itself!
Want to work with an online interior designer? 
If you like her work, you can start a project with Aida Anis today! Or, if you want to find another creative perfect for your project, talk to Decorilla's team. Schedule a Free Online Interior Design Consultation to find out more!