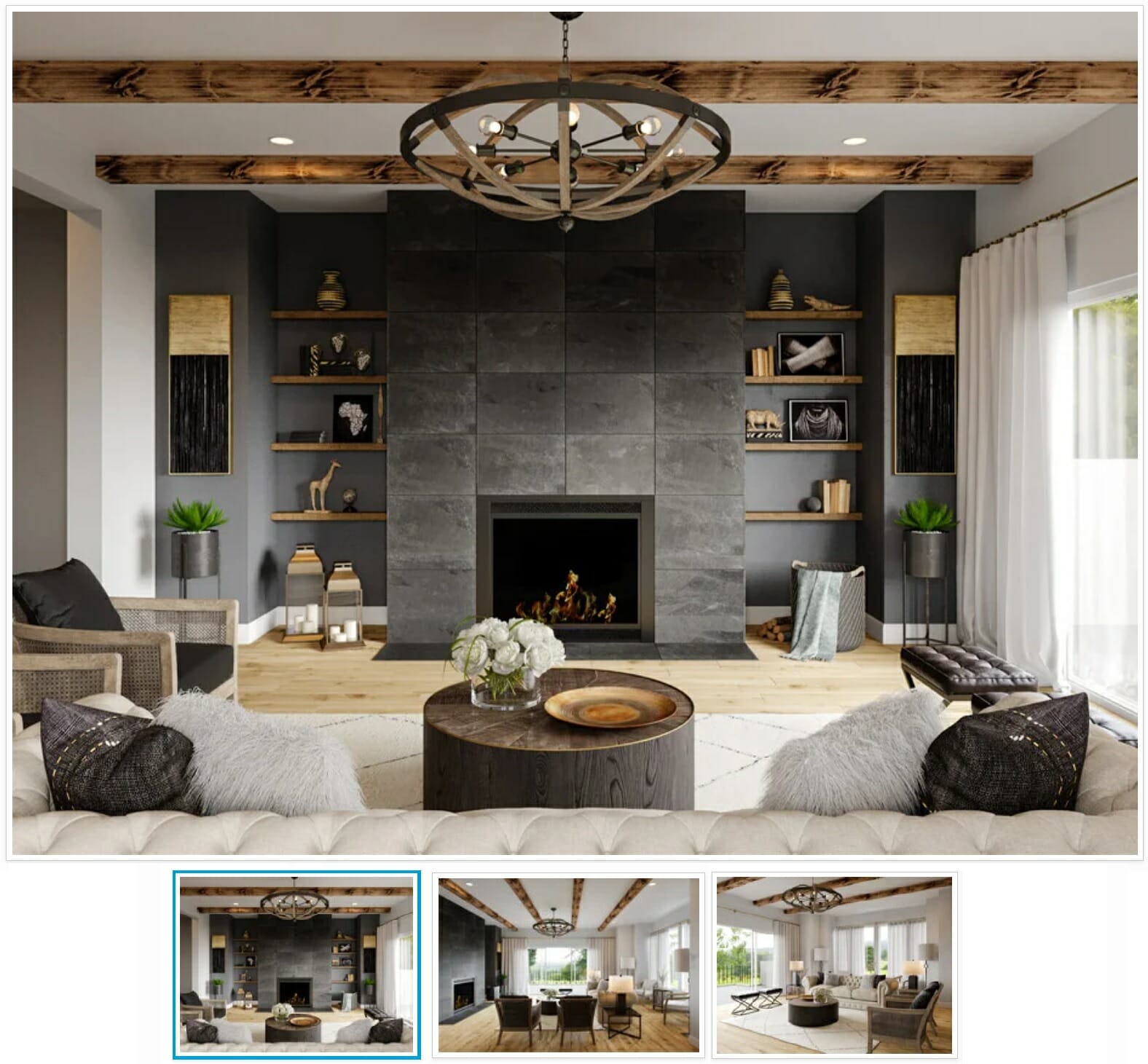 A full-blown trend to stay, online interior design services are transforming the way we access interior design help. It's the magic combination of professional design guidance, affordable prices, plus an easy and quick process that is attractive to people everywhere.
These and so many wonderful experiences with our virtual interior design team have encouraged a closer look at the top online interior design services to try in 2024.
Here are the best online interior design services to virtually decorate your room:
Best DIY Online Interior Design Service: RoomLift
Best Free Online Interior Design Service: Pottery Barn
Best Overall Online Interior Design Service: Decorilla
Online Interior Design Services Compared Side-By-Side
Full List of Online Interior Design Services
1. Pottery Barn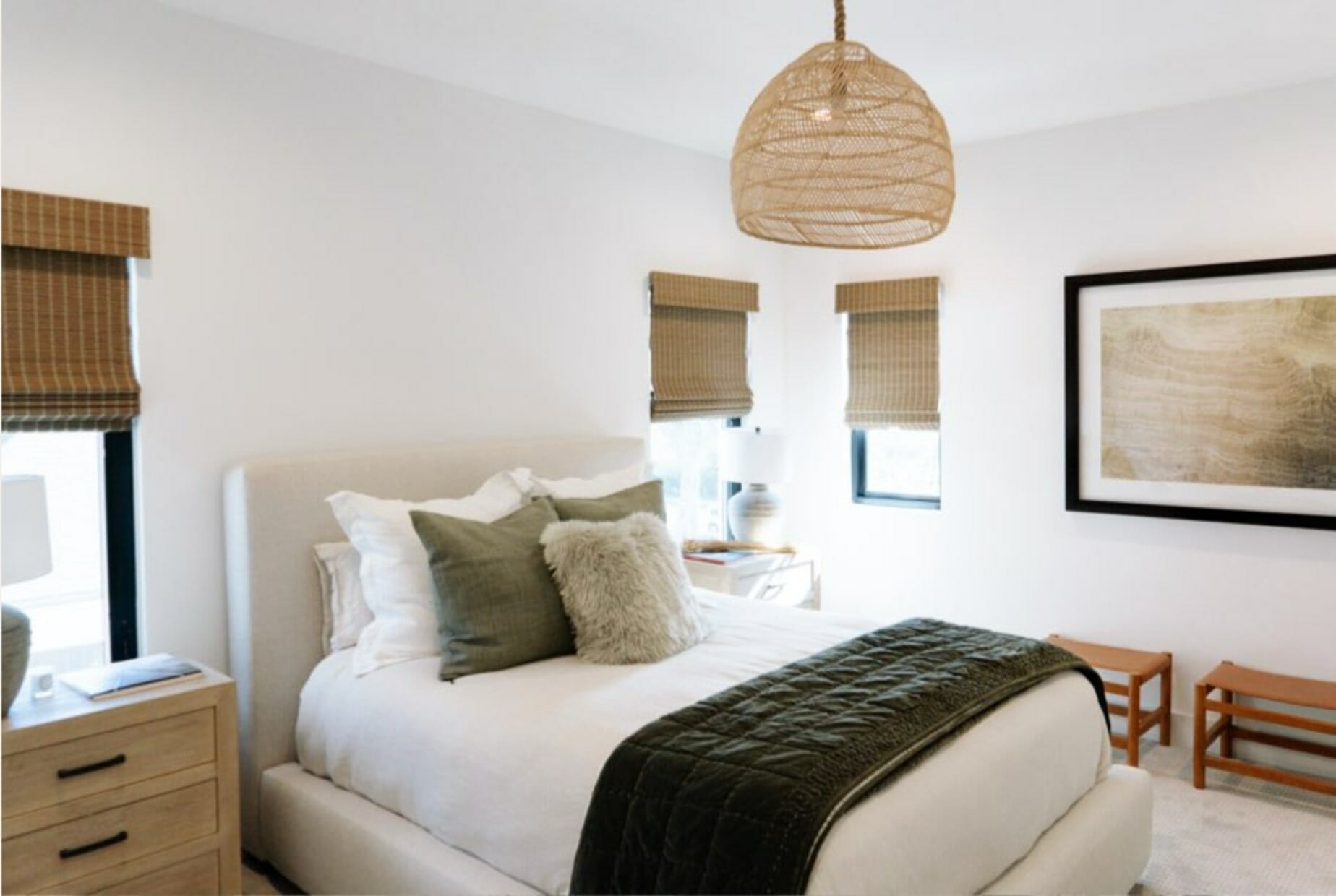 HOW IT WORKS: The design process begins with requesting an appointment (available online, in-store, or in-home) and completing a short form of questions with the type of design you're looking for. Pottery Barn virtual interior decorators handle all types and sizes of projects from accent recommendations to a full floor plan. The service includes ordering and delivery assistance, installation setup (for an additional cost), and product recommendations. However, these products will be limited to selections from Pottery Barn and their sister companies.
COST: Free
TURNAROUND: Time frame varies depending on designer availability and project size.
WHAT WE LIKE: 
Designs featuring products from their reputable furniture and home decor brands
1:1 design session virtually or in store
No introductory cost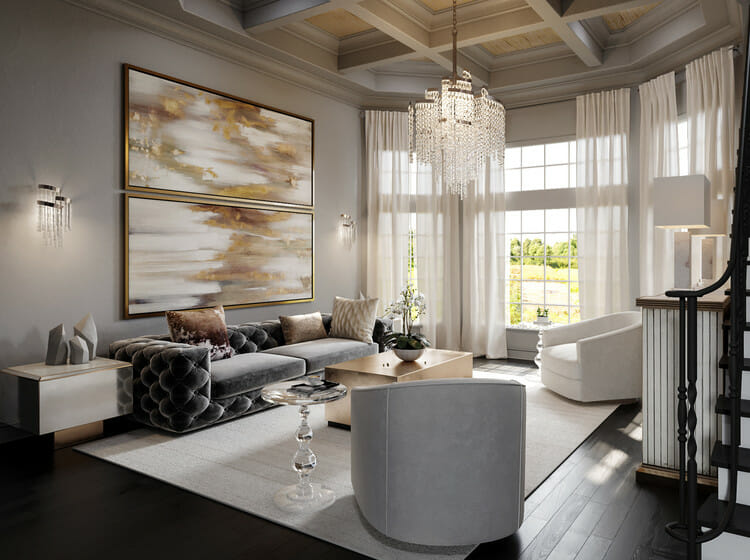 HOW IT WORKS: All clients experience complete and personalized online interior design help beginning with an initial one-on-one consultation and interactive questionnaire to start. You receive design concepts from multiple designers based on your requirements and budget with constant designer communication. Next, your selected designer works with you to finalize your design in photorealistic 3D renderings (incorporating new and existing items together to scale). They also create a color palette, floor plan, and online shopping list using great designer discounts.
Among other things, clients say they love the: in-home and phone consultations, savvy user-friendly online platform, realistic 3D renderings for easy visualization, and online shopping assistance with up to 45% off discounts at popular stores like Wayfair and Crate and Barrel. According to CNN, "Decorilla is the gold standard among online interior design services we tested" and it was selected as the #1 overall best online interior design service of 2022 in their report.
COST: Each room has 3 levels of flat-rate packages to choose from, ranging from $549 to $1849. Customized packages starting at $75 are also available.
TURNAROUND: 3-5 weeks; projects may be expedited or extended according to client timelines.
WHAT WE LIKE: 
Design concepts from two designers, with the option to choose your favorite
Pricing options that accommodate budgets of all sizes
Unlimited access to trade-exclusive discounts
White-glove shopping concierge service that handles everything from ordering to delivery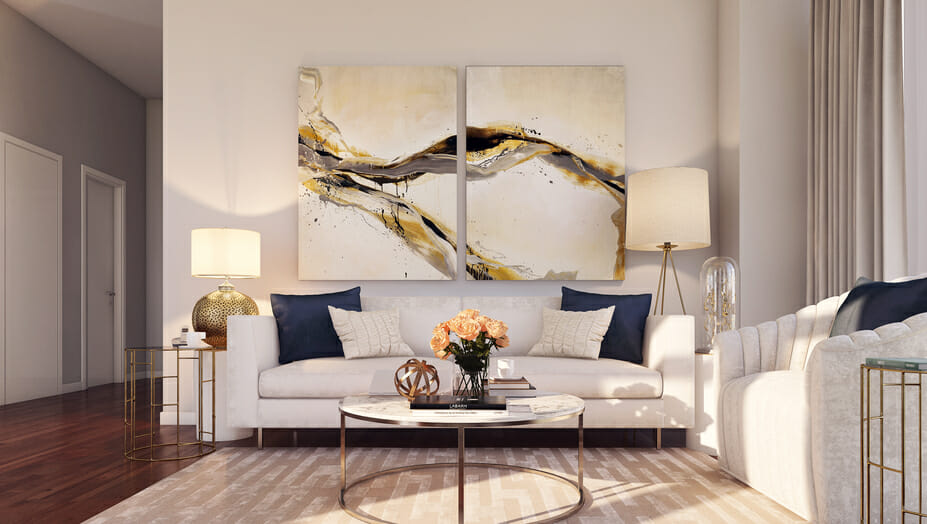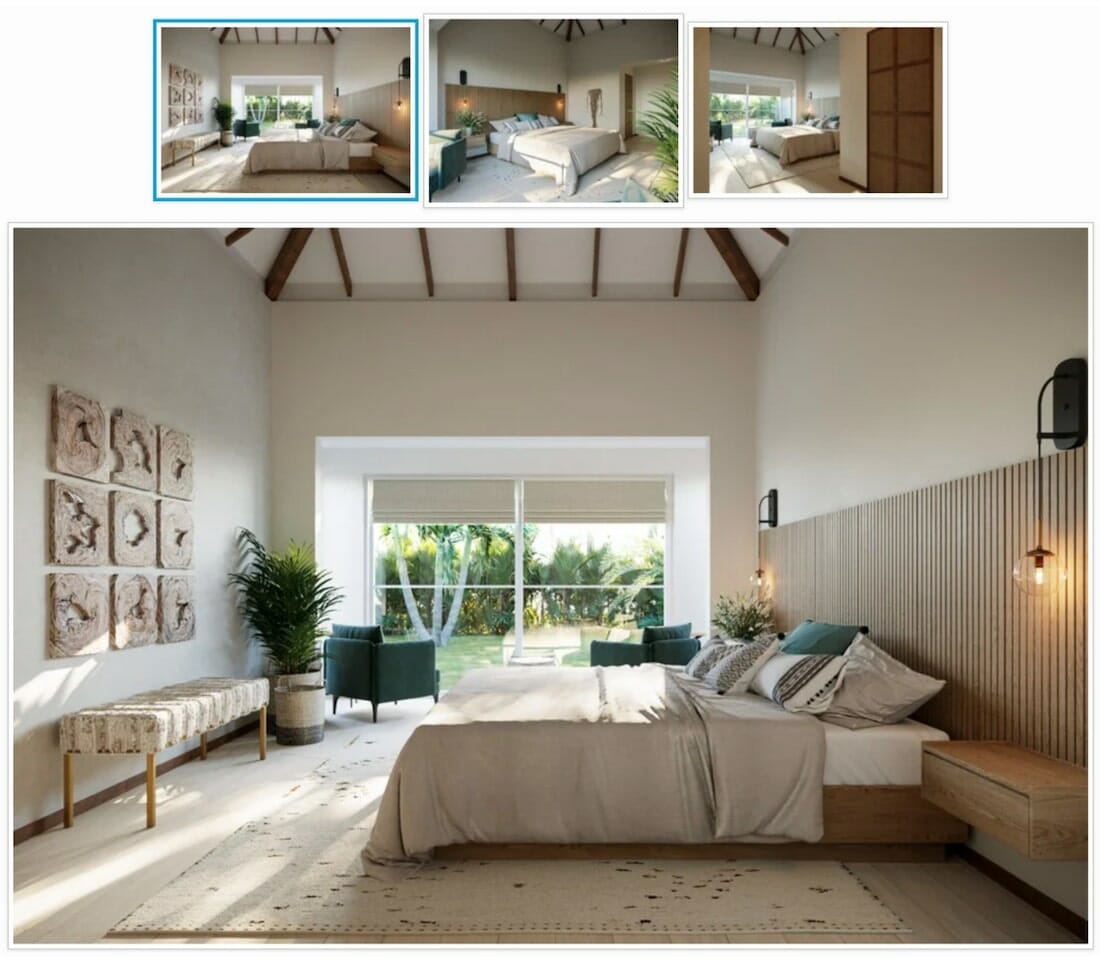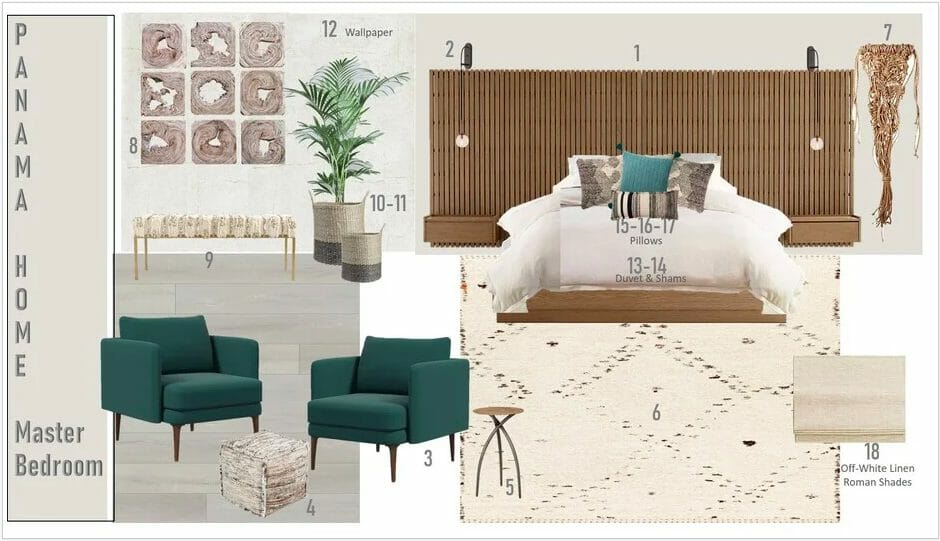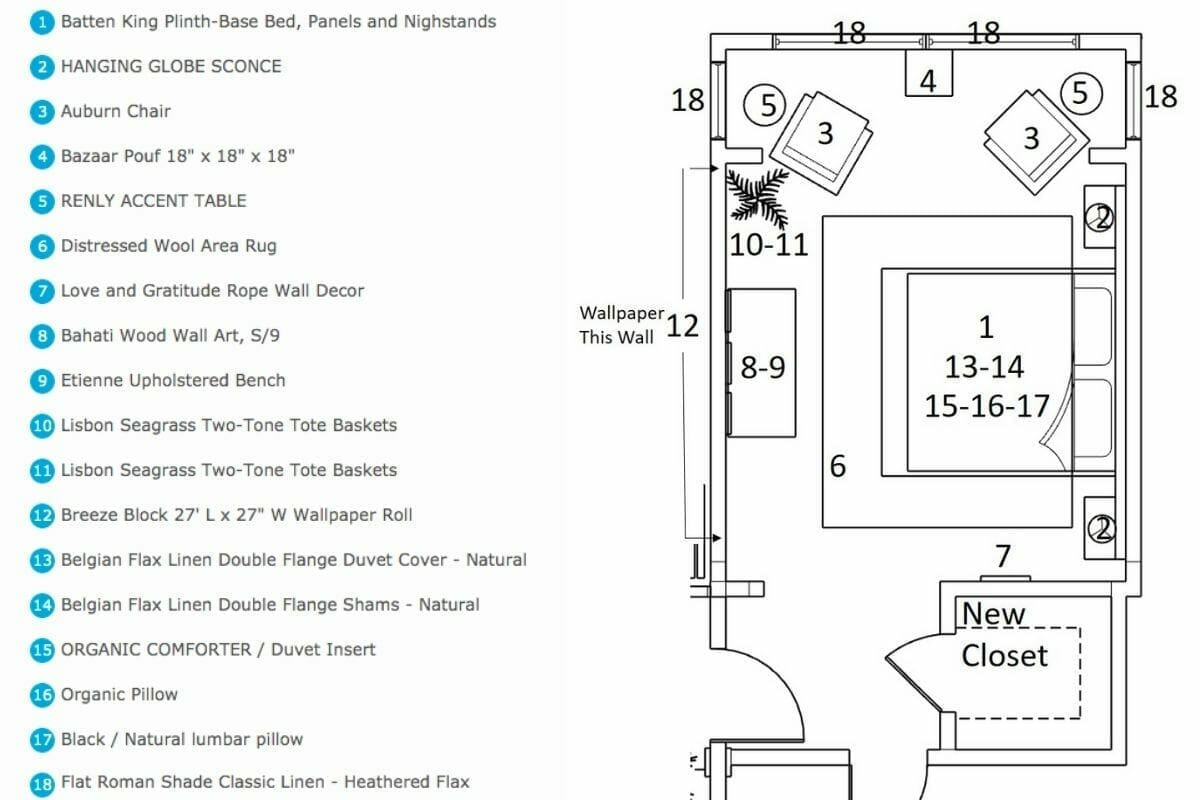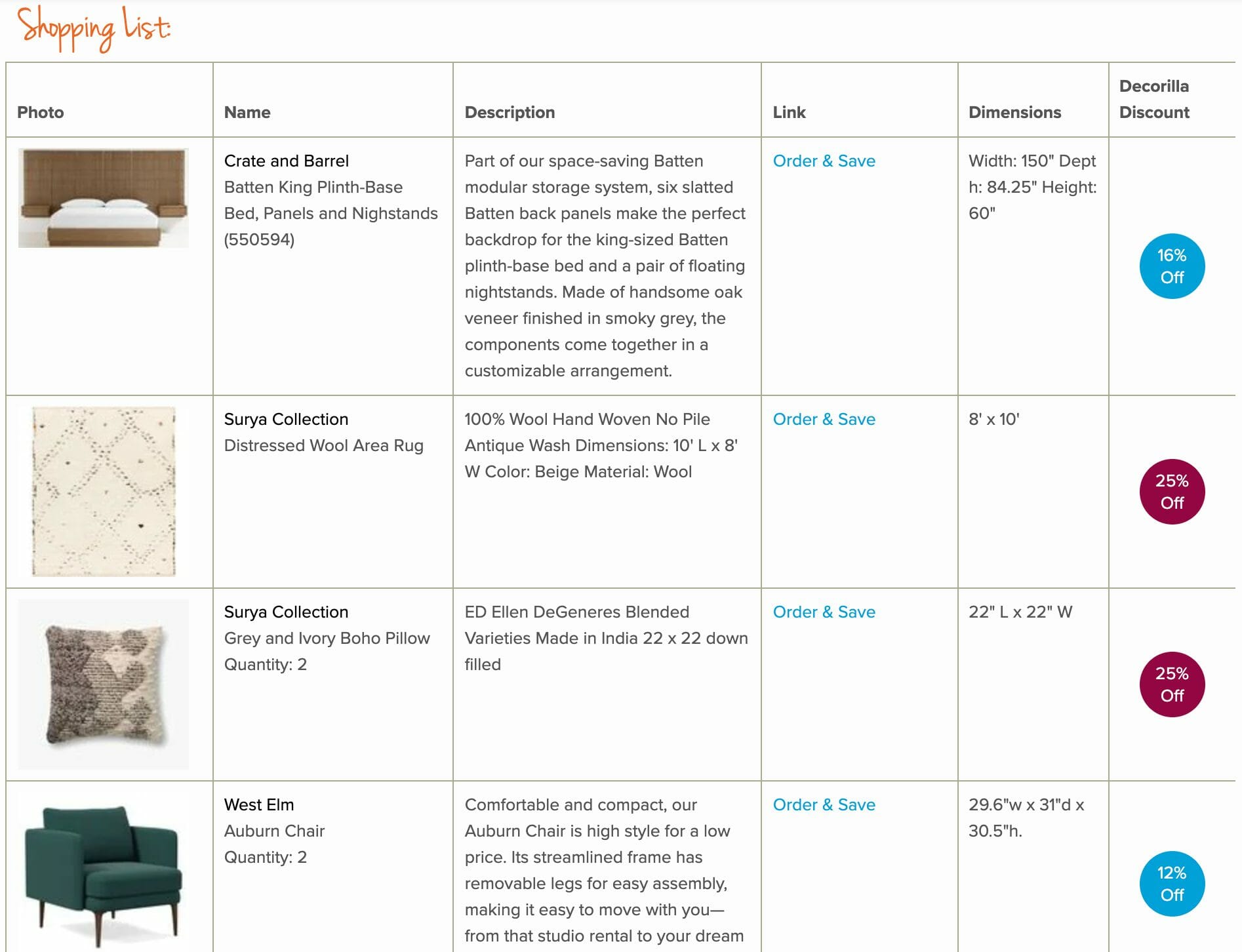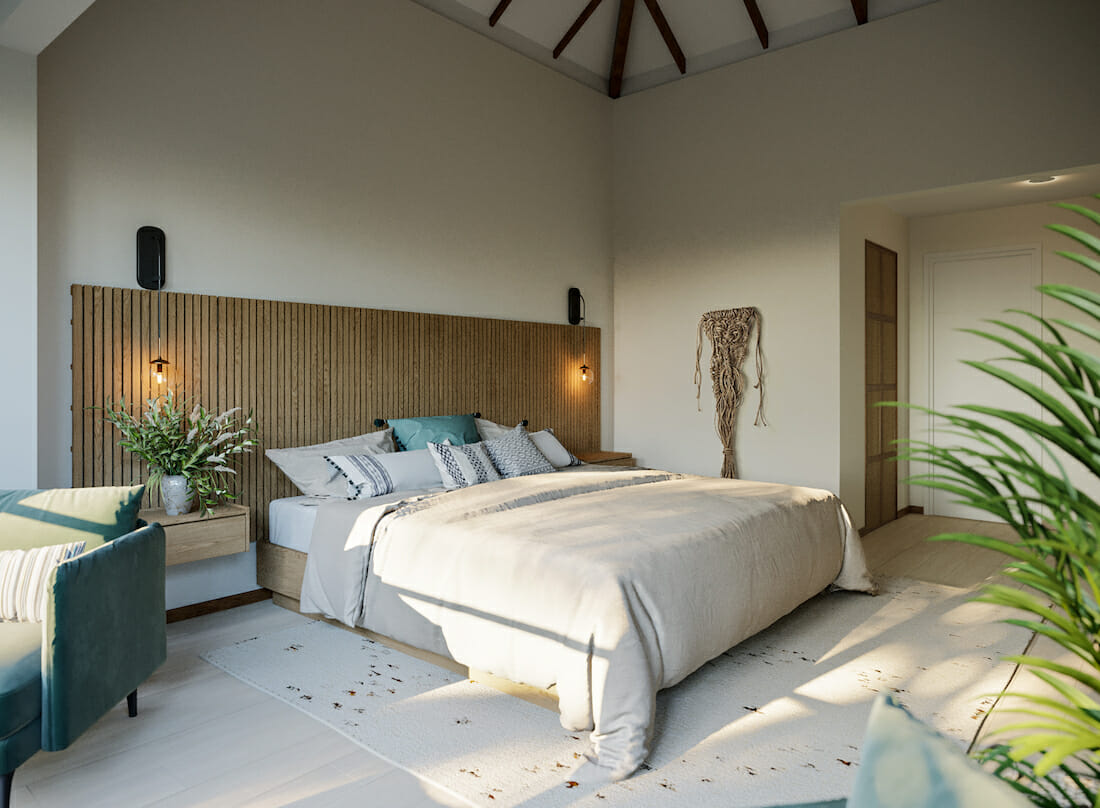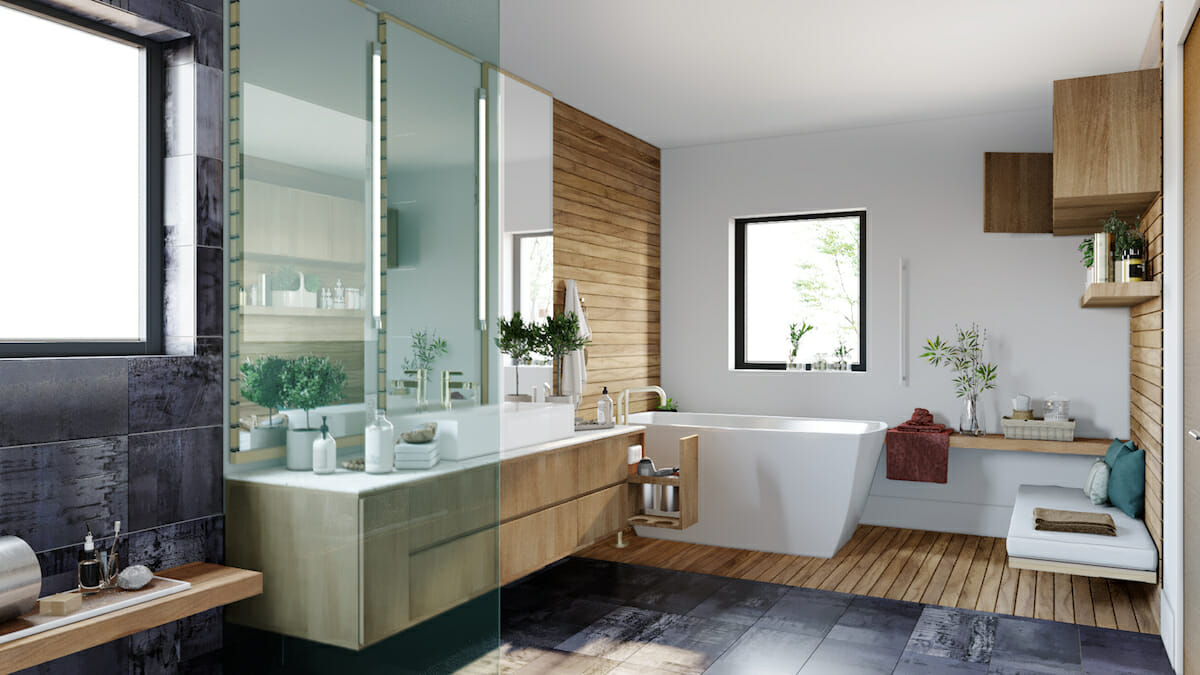 Schedule a Free Online Interior Design Consultation from one of Decorilla's online interior decorators today. Or if you're ready to get started, Choose a Design Package that suits you with a click of a button!
3. Stuccco
HOW IT WORKS: Specializing in virtual staging, Stuccco is now also offering online interior design services. Projects begin with a phone consultation to allow the team to learn more about a client's needs and preferences. From there, they'll recommend 3 suitable interior designers for you to chose from. After selecting your designer, you'll have a consultation with them and share photos of your space and inspiration images. The designer will then complete the online interior design concepts and 3D designs. You'll also receive a furniture layout, shopping list, and design instructions. However, unlike other e-design services, Stuccco does not offer discounts on furniture and decor or help with shopping. 
COST: Stuccco pricing is set at a $999 flat rate per room. However, if you have an open concept space, the price will be $1499. 
TURNAROUND: 14 days
WHAT WE LIKE: 
A virtual staging option for those looking to sell a home
Unlimited revisions

4. Havenly
HOW IT WORKS: From decor advice or furniture recommendations to whole room designs, Havenly Design offers wonderful correspondence with an online interior designer. The process starts with taking a style quiz followed by having you upload images and measurements of your space. With your information, your online interior designer proposes some themes and looks, to begin with. Then, designers present a final concept board complete with layout, new furniture, and accessories. The initial themes from a Havenly designer are in a moodboard format whereas the final concept is a 2D layered rendering. As a result, this helps to better visualize the room.
Havenly vs Spacejoy
The main difference between Havenly vs Spacejoy are the design packages and their inclusions. Havenly offers an entry-level online interior design package, Online Mini, for just $129. However, with this service they provide final interior design concepts as moodboards only. Meanwhile, all three design packages with Spacejoy include 3D renderings. Furthermore, the other main difference between Spacejoy vs Havenly is that Havenly Design offers a hybrid in-home and online interior design service that includes one in-home meeting with your designer. Both Havenly and Spacejoy offer concept revisions, with Spacejoy limiting the number depending on the chosen package. Keep in mind that when compared to services like Decorilla, neither Havenly or Spacejoy offer online bathroom and online kitchen interior design.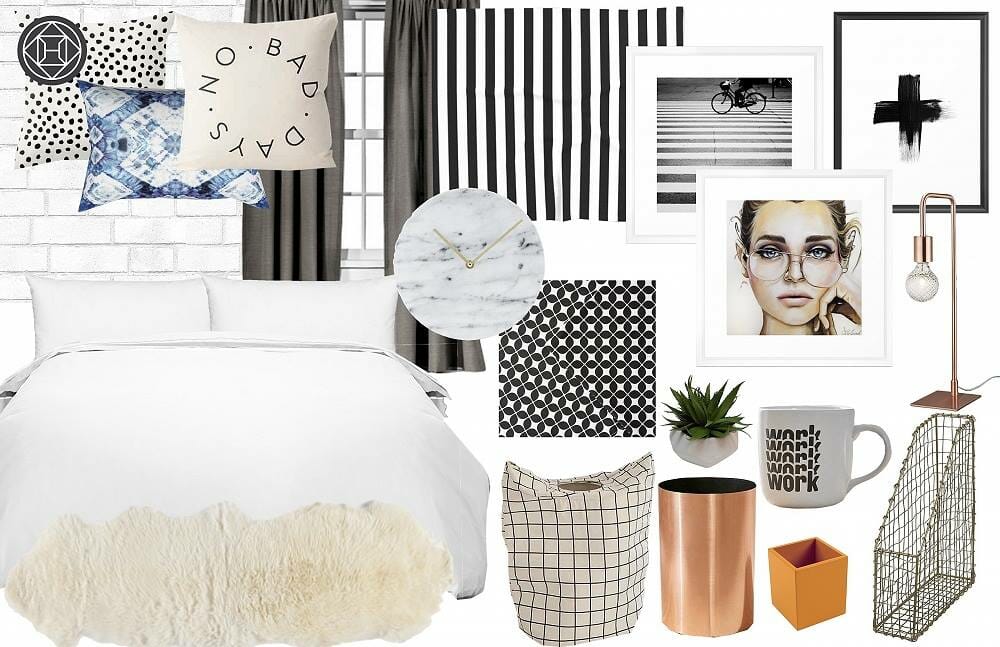 COST: Their online interior design services include a sprucing up service, the Havenly Mini, starting at $129 per room. For $199, the Havenly Full cost includes concept boards and product suggestions found in the Havenly Mini, in addition to furniture layout and additional revision time. Recently, Havenly has also added an In-Person option to work with a designer in your area for $699.
TURNAROUND: As little as 1 to 2 weeks with Havenly Mini and 2 to 3 weeks with Havenly's Full online interior design help package.
WHAT WE LIKE: 
The option to work with a designer in-person
Multiple design revisions to get the look you love
Generally positive Havenly reviews
Check out this guide to online design services if you're looking for help from Moving.com
Online Interior Design Services Compared Side-by-Side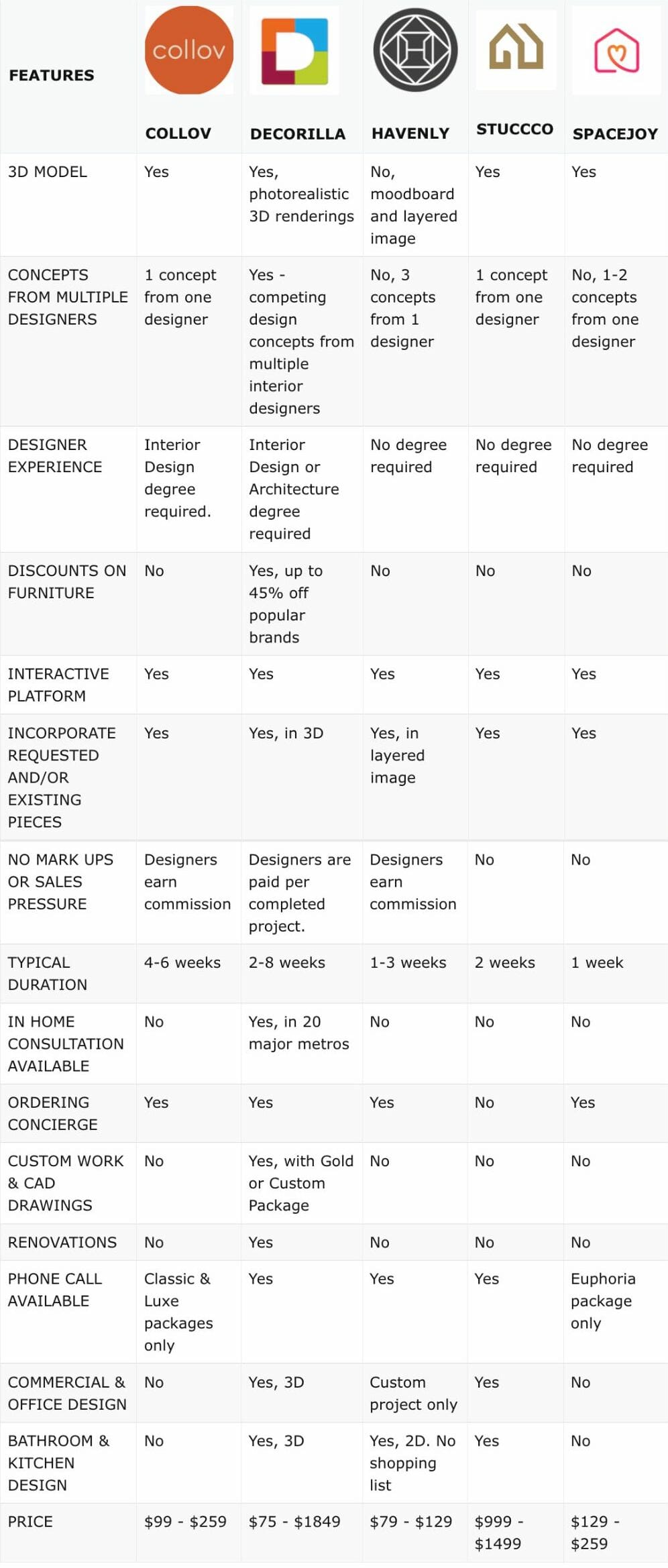 5. roomLift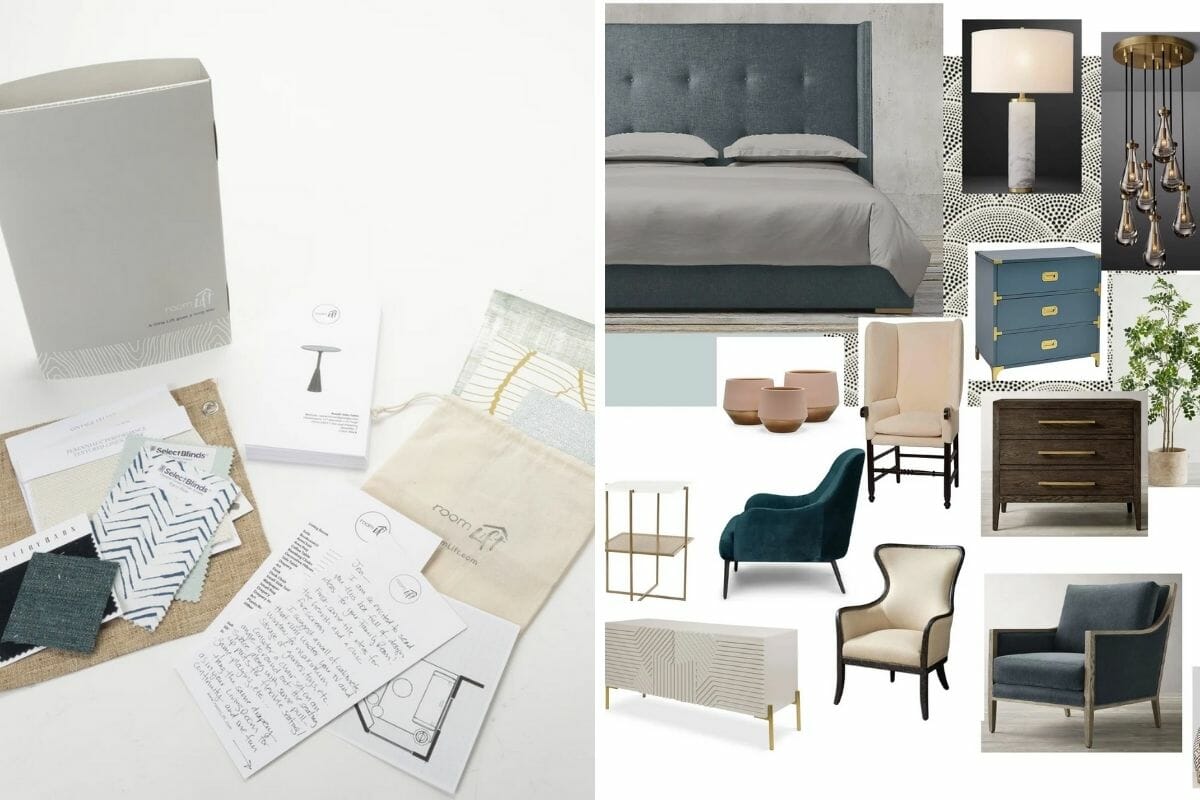 HOW IT WORKS: You can expect to begin with a style quiz and sharing details about your space, preferences, and lifestyle. RoomLift online interior designers use this information to assemble a physical box of paint, wallpaper, and other textile samples, in addition to a scaled floor plan. They'll also include cards for furnishing and decor selections. Designers are also available for two 15-minute phone or email consultations about the designs. When comparing RoomLift to other online services, its important to not that clients make purchases directly from the recommended vendors at standard retail prices, without any assistance or discounts from RoomLift.
COST: 20 minute design consultations are offered at $100 each. RoomLift boxes are available for accessories at $750, or an entire room for $1500.
TURNAROUND: Physical boxes arrive in about 2 weeks.
WHAT WE LIKE: 
Affordable consultations
The selection of physical samples to preview what you'll get
6. Spacejoy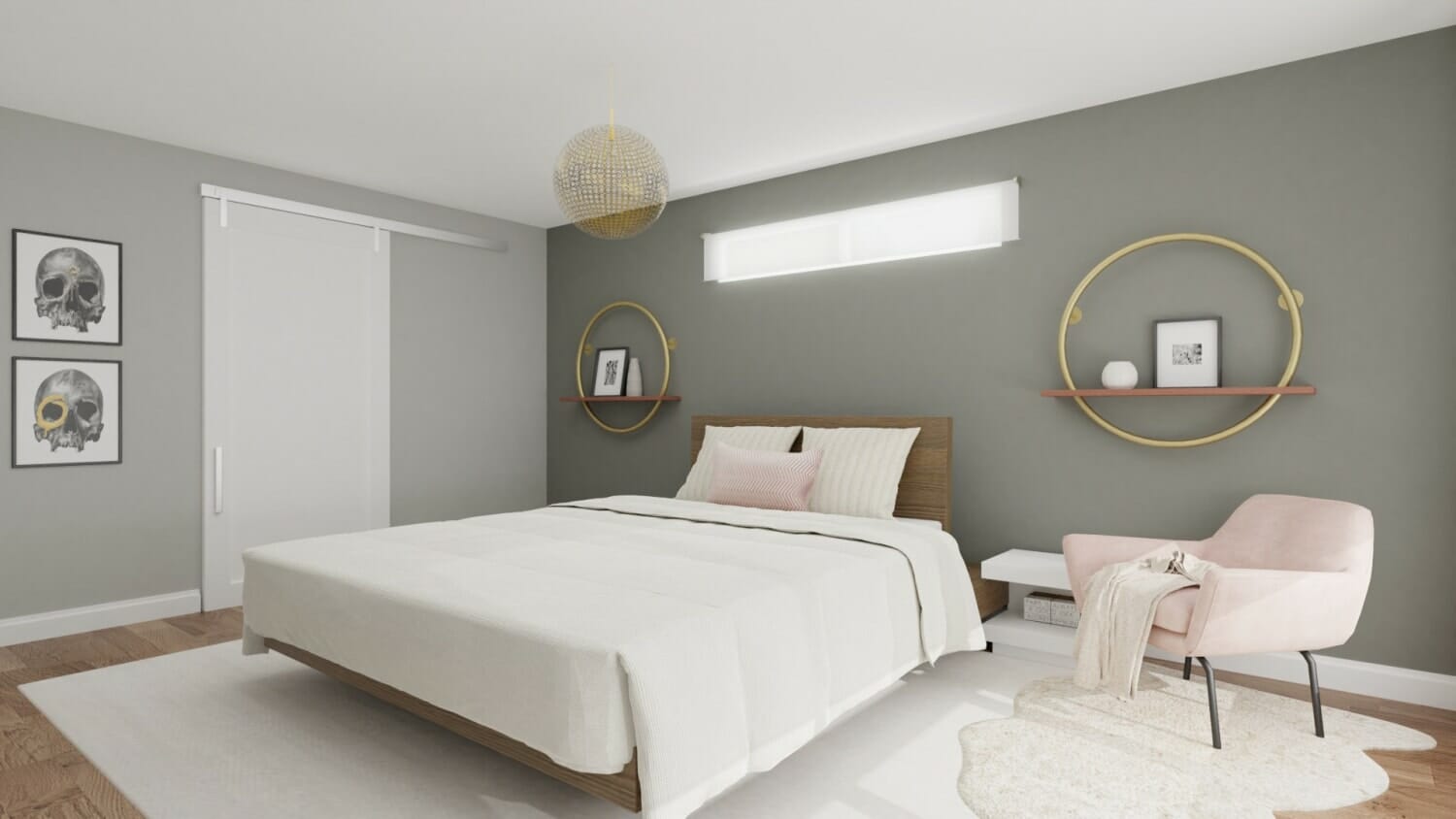 HOW IT WORKS: As a virtual interior design service for all room types except kitchens and bathrooms, Spacejoy clients receive wonderful designs from one online interior designer. After uploading current images of the space, an initial questionnaire, and other requirements, 1-2 designs from one designer are provided. However, the number of allowed revisions is based on the selected level of service. Shopping lists are curated for each client, but when measured against competitors, Spacejoy doesn't pass on any trade discounts like other online interior design services do.
COST: Spacejoy offers 3 levels of service, with prices ranging from $499-999 per room.
TURNAROUND: Designs are provided within 7-10 days of starting
WHAT WE LIKE: 
Video consultations available with some packages
Quick turnaround
7. Collov
HOW IT WORKS: All projects begin by choosing a room package and providing details about your space and budget. You'll also take a style quiz to help pinpoint the look you're after. Then, clients will be matched with a Collov online interior designer. Afterward, two moodboards are provided based on the client's requirements from one designer. From there, the designs can be revised two to three times depending on the package selected and a phone call is included. In the end, the final package includes a room design and a shopping list. The Classic and Luxe Designs also include paint selection, 3D renderings, but the other two packages don't. Client's also have access to Collov's shopping service, which matches retailer online prices, but does not provide additional discounts beyond that.
COST: Similar to leading competitors, Collov offers various tiers of online interior design services with varying levels of online designer experience and included benefits. For example, Classic Room Design Package for $199 pairs you with an entry-level designer but includes 3D renderings, while the Luxe Room Design for $299 pairs you with more senior interior designers.
TURNAROUND: The entire process takes about 30 days to complete the online interior design and get your shopping list!
WHAT WE LIKE: 
An option for free AI-generated moodboards and renderings
360° tour of your design
See more online interior design service benefits highlighted in this article about interior design services online.
FAQs
How much is a virtual interior designer?
The cost of online interior designers varies depending on the service and what is included. Some furniture brands offer free design services to help promote purchases of their products. For other virtual interior design services, you can expect to pay anywhere between $80 – $2,000 for room designing online. Keep in mind, these prices are still a fraction of the cost of traditional interior design.
How do online interior design services work?
Online interior design services streamline the process of getting a home design you'll love. Most projects begin with a short questionnaire, sharing photos of your space, and perhaps a style quiz to determine your requirements and preferences. Since you're not limited to location, your choice of designers is greatly expanded. Additionally, clients are able to be as involved or hands-off as they choose while their designer works on the concepts. In the end, the designer will provide you with a custom design presented as a floorplan, moodboard, or 3D renderings. Packages also usually include furniture and decor recommendations. In addition, many services include ordering assistance and some even offer discounts on your purchases. Watch this short video below to find out more.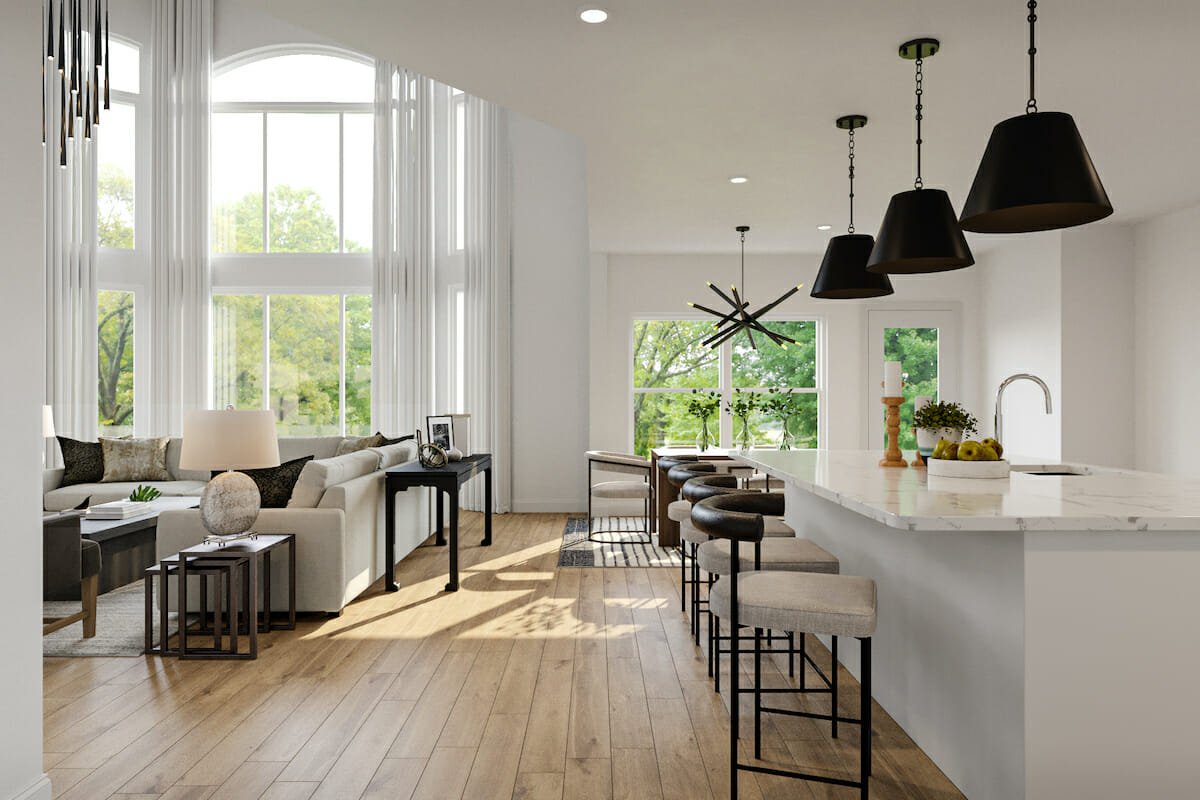 Ready to Give Virtual Interior Design a Try?
With wonderful options like these, it's no wonder that the notion of online interior design services is hitting its stride. Still wondering if it's for you? Then, Schedule a Free Consultation with Decorilla to see which options are right for you and to ensure you get the best results possible.