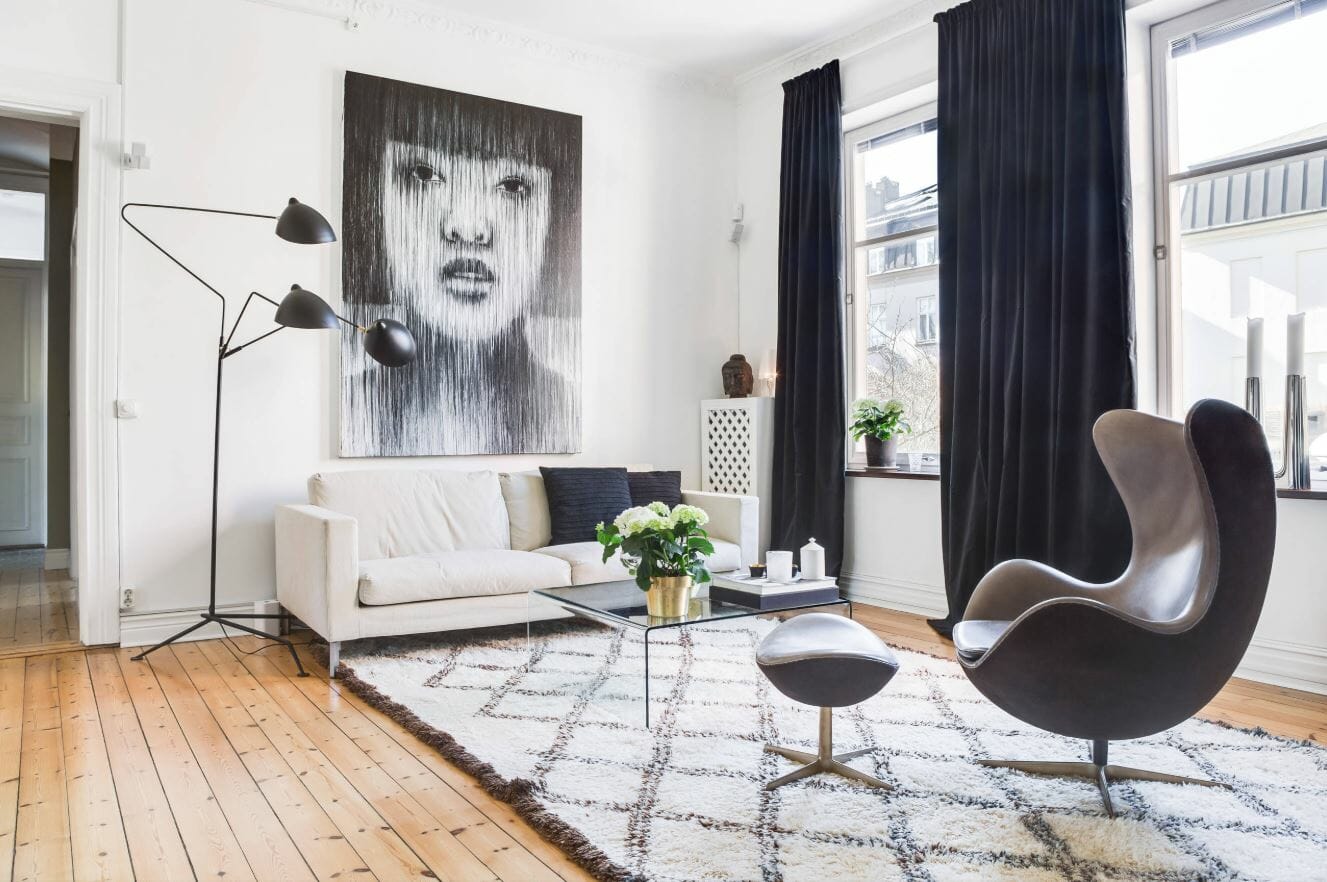 With the advantage of online interior design, the Decorilla team has been fortunate enough to form relationships with so many incredible furniture vendors worldwide. Because of this, Decorilla interior designers are able to source high quality furniture from a curated list of the best companies around the world. When it comes to the realm of high end glass furniture the choice is simple, OONIKO glass. Join us as we chat with our friend Roberto, one of the brilliant minds behind the company.
Where did the inspiration come from to create OONIKO glass?
The story of OONIKO glass has deep roots: a long relationship with Dario Re, the owner of VetreriaRE, who gave us the chance to design many custom-made design pieces, for different bespoke interior projects. Design by design we received inquiries, from different customers, to have the same object but with different dimensions, proportions and finishes, but without changing the overall appeal of our proposals. After 5yrs we designed "Edge", a mirror with a simple frame detail. Edge can be easily adapted to different square-rectangular proportions, for living areas, bedrooms or bathrooms. After Edge we completed the first collection launched in April 2018 in occasion of the Milano Design Week. During this time we released another mirror, "Cartesio", coffee tables; "Suspension" and "Direction" as well as two consoles "Traverso" and "Elle".
Where are the materials sourced for these tailor-made glass products?
Certainly, research is a never-ending process: we're constantly challenged in finding new surfaces and experimenting new possible combinations, this it's a must for us. We constantly seek and create new varieties and effects; often, we dig into the past: we search for sub-suppliers that created high-end and surprisingly everlasting decorations.
What is your favorite custom glass piece in the collection and why?
Suspension is the one that I prefer, because it's not just a coffee table but it represents a metaphor: its flat surface that become suddenly corrugated represent a calm sea and with the waves, as well as the rhythm of life, where a quiet situation is interrupted by an unexpected event. According to the combination of materials available, Suspension can be partially almost invisible, if direct light catches the leg of it, thus it will appear "suspended".
Why should someone use high end glass furniture in their home?
Generally speaking, I do believe that good design is forever, it can pass through the trends and the ages. Moreover Glass can provide different effects and interactions within the interiors: during the daytime under the sun rays or at the end of the day, under a soft and warm light. Glass is a "light" material that change its appeal according to the light.
[VIDEO INTERVIEW]
What makes OONIKO different than other high-end glass furniture companies?
The main advantage of buying an OONIKO design piece is the opportunity to have a design piece with the chance to adapt it with every project needs, holding the same details, with a variety of finishes. OONIKO is bespoke craftsmanship at a glance.
When purchasing Italian quality glass, one would think it's quite breakable. How do you make sure the furniture pieces will last the test of time and refrain from breaking?
When we talk about OOKIKO, we're not in the same field of blown glass decorative objects, because the production process and the materials used ensure durability and refrain from breaking; of course, all items are managed and packed with care, respecting the client's expectations and desires
Do you plan to release more collections and additional styles?
Certainly yes, we're now working on new collections designed by emerging designers and considering new process that allow to obtain different details, in this way we want to implement the areas of taste and styles, but remaining close with the company philosophy.
OONIKO was recently featured at Milan Design Week, tell us about that experience.
During the 2018 edition of Milano Design Week, we exhibited our first collection in our studio located in Lambrate Design District. Located in one of the creative areas of the city, we transformed part of our working space in a sort of design gallery. We were thrilled to show our design proposals for the first time: we received a very interesting feedback from the visitors and from some distributors abroad, especially from the US. For 2019 Milano Design Week, we designed two dining tables and two vase collections. Furthermore, we collaborated with the talents of Istituto Marangoni Milano – the school of design. This will be a line of nine new products, with a high content of research and innovation.
Can these custom glass products be purchased in the US?
We're now organizing the commercial distribution of these objects. At the moment, everyone can buy these furniture pieces directly from the company, it's just a matter of shipping and customs organization; we're confident to solve this issue the soon. Certainly, for us Decorilla is a strategic platform and hub where OONIKO can be considered from the designer's network for their interior projects.
When it comes to custom, Italian quality glass, OONIKO is just getting started. With many new furniture lines planned, the innovation is constant. Think of glass furniture, like "functional art". Both beautiful and useful! Schedule a free consultation with a Decorilla interior designer today to start incorporating timeless pieces like these into your own home.
Written by Decorilla designer, Brittany J.
[images: 1, OONIKO glass]