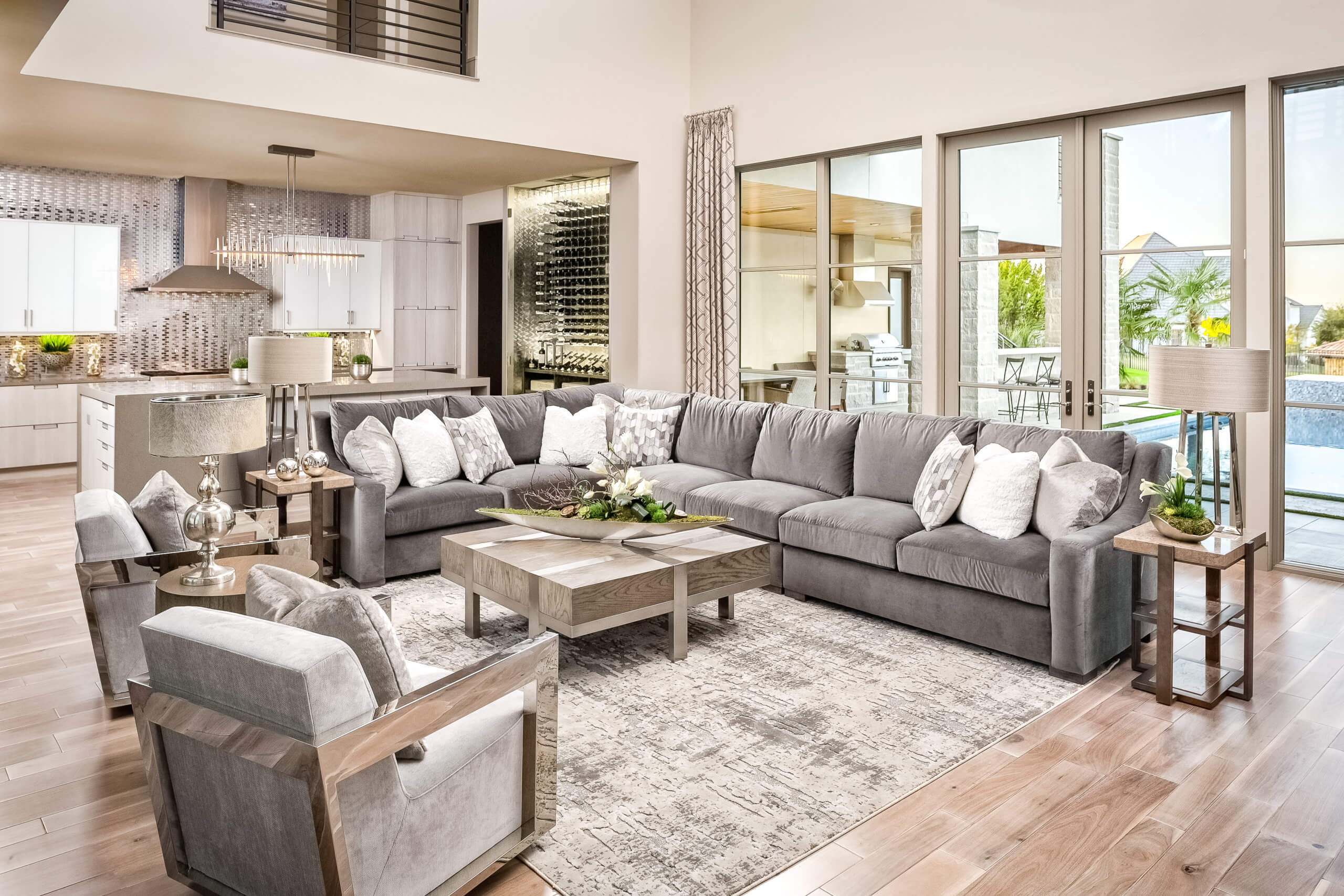 Fort Worth has been long known as the city of "cowboys & culture" – and the latter is taking over. As a result, a perfect environment has evolved for local interior designers to create stunning interiors. From contemporary high-rise condos to classic country estates, their talent knows no bounds. Lucky for us, Decorilla has a few of these masterminds on our team, but we also love to keep watch for other skilled designers in the area. Read on to discover who's who among the top Fort Worth interior designers and decorators.
Lisa Landry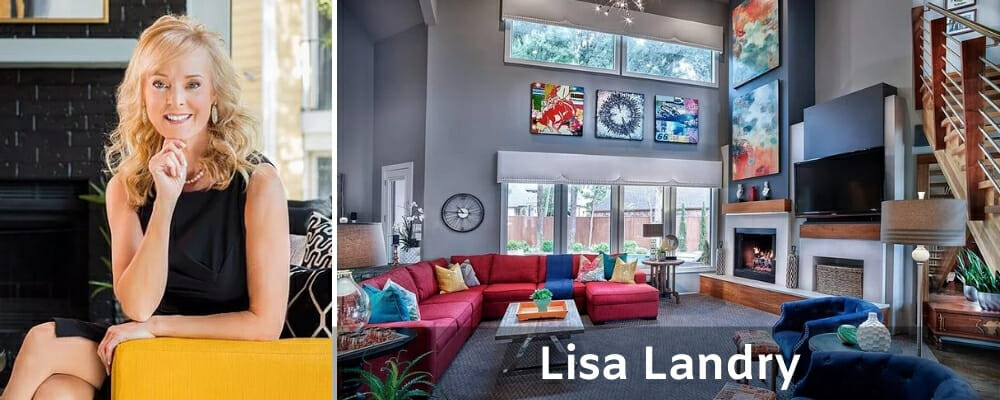 Lisa Landry believes that work should be fun – and also that everyone deserves great design. She's open to challenges and working with all kinds of budgets. Lisa's broad spectrum of clients includes everyone from young professionals and families building their first homes to luxury villa owners and investors. Such devotion consequently led to having her design work published in national magazines and books over 25 times. When she's not working, Lisa supports animal sanctuaries and enjoys thrill-seeking adventures.
Do you want to find an interior designer in Fort Worth near you, who can help design your dream home? Then, schedule your

Free Interior Design Consultation

for expert assistance getting started today!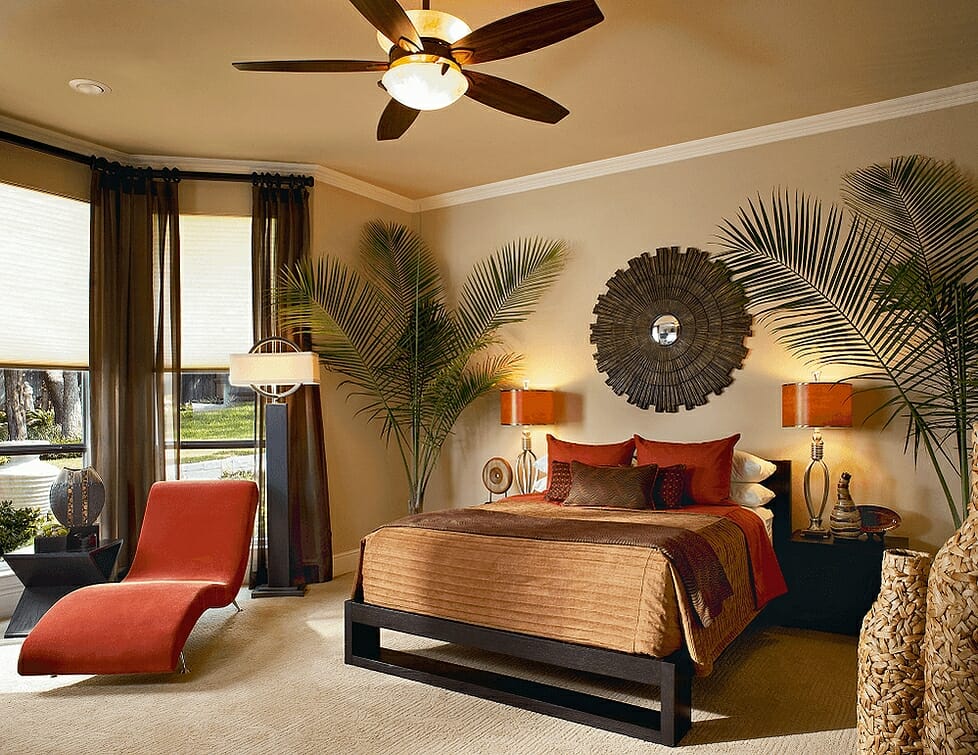 WHAT WE LOVE: An organized system that helps each client create the interior of their dreams.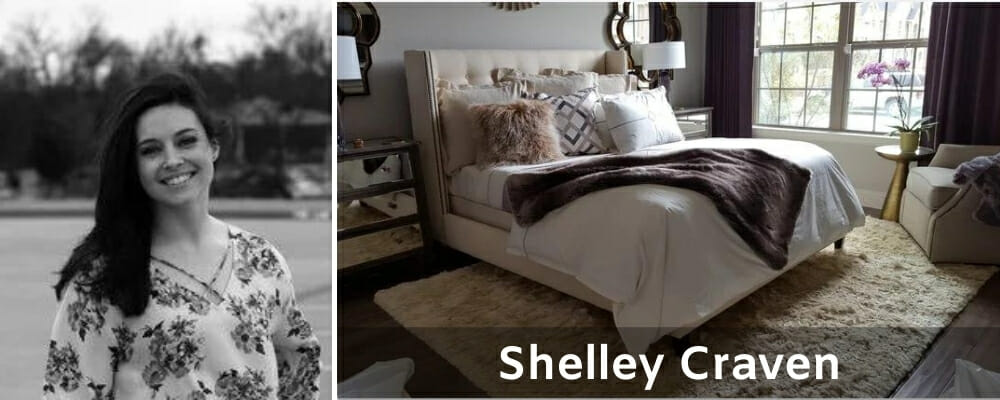 Shelley Craven is passionate about finding outside-the-box solutions. Apart from the Bachelor's degree in Interior Design, she also possesses LEED and NCIDQ licenses. Her scope of work comprises mainly residential interiors, where she strives to make the most out of her client's ideas and personality. At the same time, Shelley finds fresh challenges in designing commercial interiors, looking for ways to increase workplace productivity.
Shelley finds her inspiration in everything from nature to technology. Rather than having a go-to style, she discovers an asset in each different approach. Working on coastal-style interiors, for instance, brings Shelley back into her own childhood spent on a beach. Similarly, she finds new levels of excitement and fun in designing glamorous spaces.
WHAT WE LOVE: Clean lines spiced up with elaborate detailing. And we can't forget to mention she's one of the most affordable Fort Worth interior designers!
Kelley Parker Roberts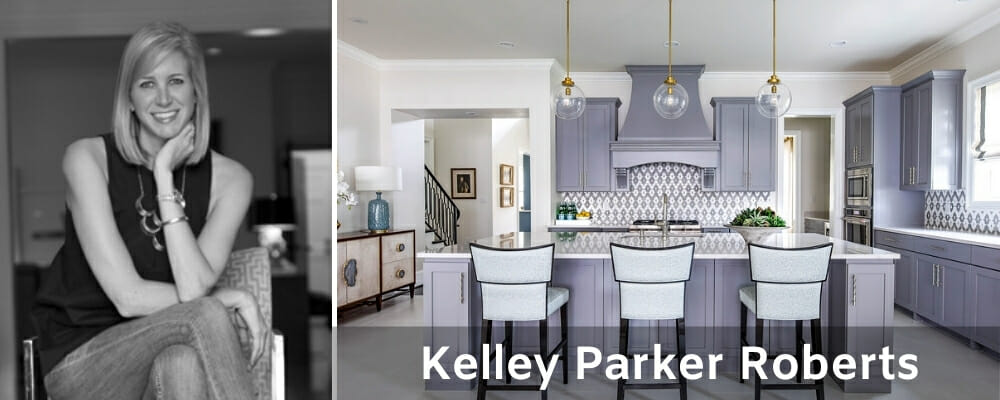 One of the prominent Fort Worth interior designers, Kelley Parker Roberts majored in Interior Design in her hometown. Following graduation, she moved to Dallas to pursue a career in commercial interiors – until the marriage proposal brought her back home. As a result, she fulfilled her childhood dream in Fort Worth, starting her own interior design firm. Beckley Design Studio specializes in both residential and commercial designs. Kelley enjoys collecting art books, as well as vintage, antique, contemporary, and mid-century modern art pieces.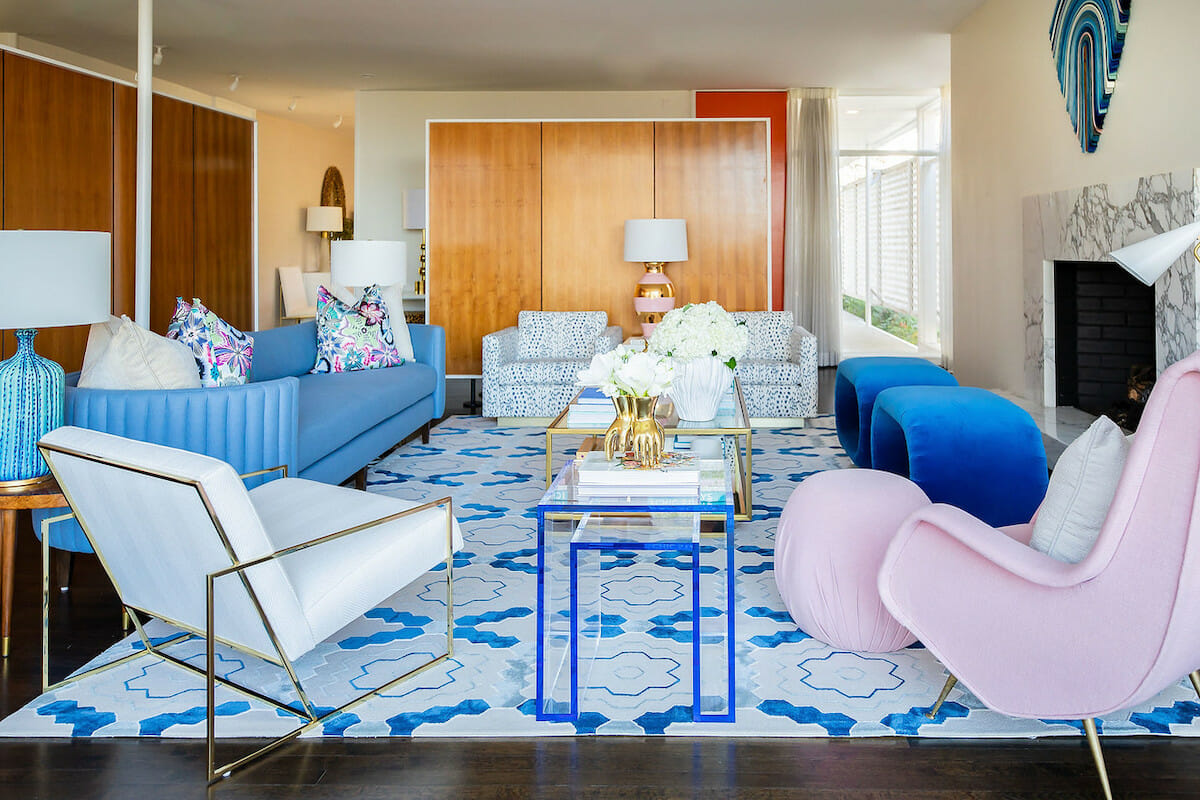 WHAT WE LOVE: Kelley's bold accents and vibrant color palettes.

Brenda Blaylock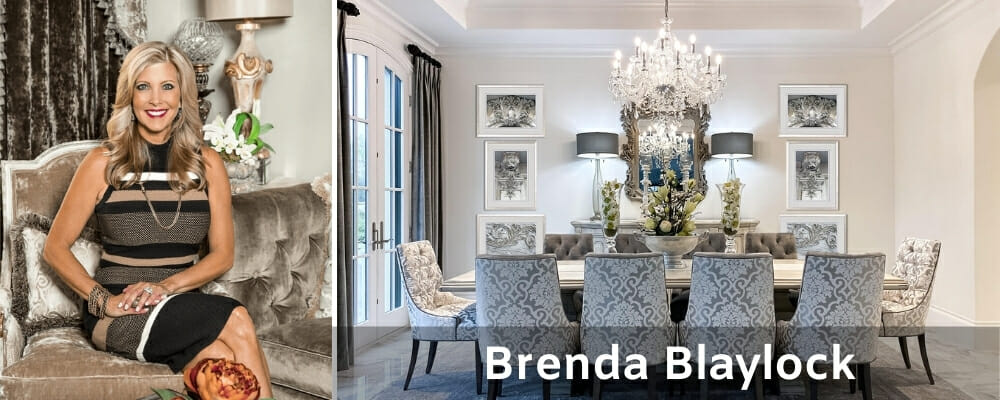 Brenda Blaylock is an award-winning Fort Worth interior designer who brings passion to shaping residential spaces for over two decades. She and her team turn clients' visions into reality, making unique combinations of modern and classic design motifs. Brenda is the mastermind of the House of Blaylock, and also the force behind their turn-key projects. The spaces she designs are equipped with customized pieces, from drapery to upholstery, and even floral arrangements. As a result, her firm has risen to the top among Houzz interior designers in Forth Worth, TX.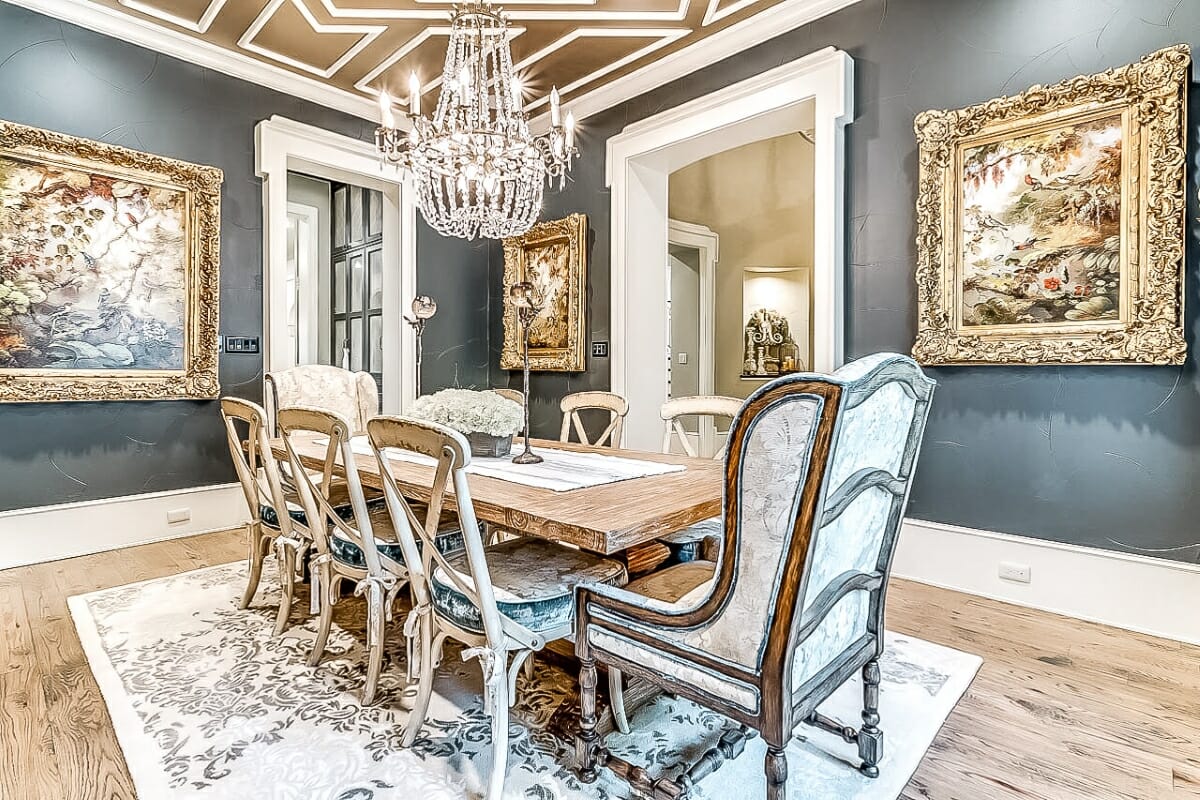 WHAT WE LOVE: The fine art of transferring client's wishes and desires into compelling spaces with character.
Bonnie Pressley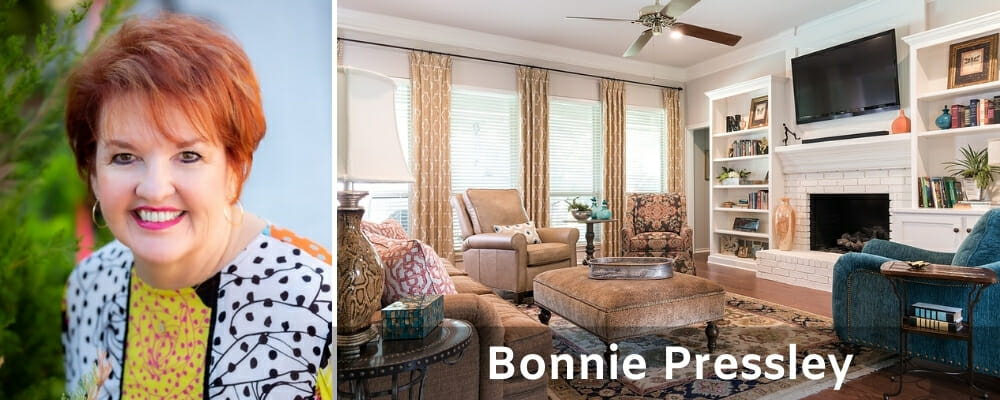 As one of the top interior decorators in Fort Worth, Bonnie Pressley has been developing outstanding design projects for over 30 years. Still, the numbers do not stop there – Bonnie has been published in over 30 magazines and eight hardcover design books. Moreover, dozens of received awards include two Decorator of the Year trophies and one Franchise Owner of the Year. For Bonnie, no project is too big or too small. From traditional design to cutting-edge couture, she strives to achieve the perfect style and make the most out of the investment, above all.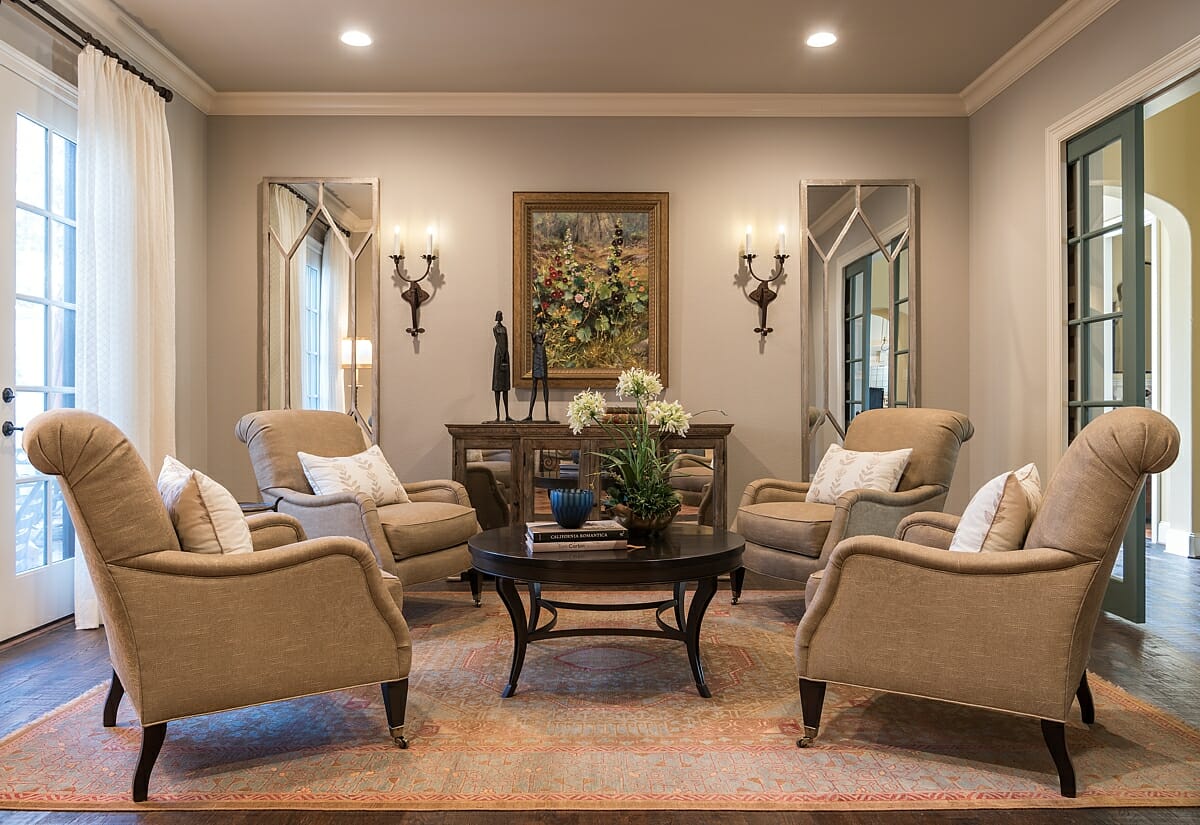 WHAT WE LOVE: Traditional style with a twist that provides a profoundly distinctive atmosphere as a result.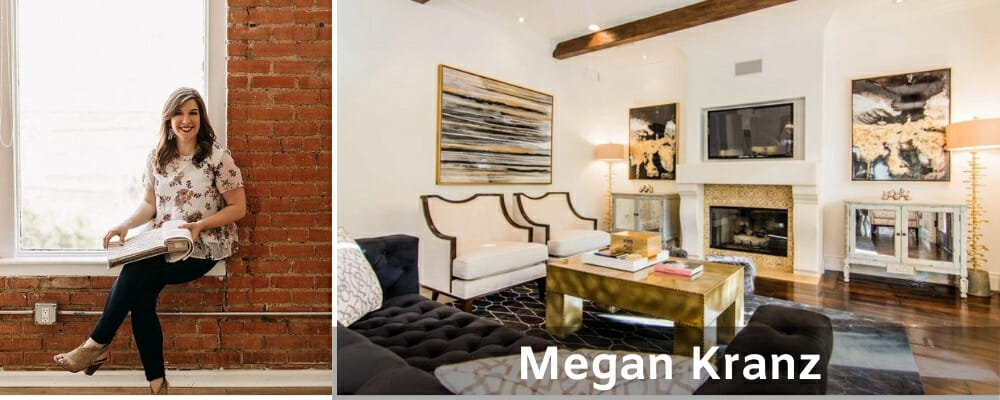 From childhood, Megan Kranz was sure that her path is engraved in interior design. After obtaining a college degree in Home Furnishings & Merchandising and a minor in Business, it took her only two years to be named #1 Designer in a large company. With the support of industry partners, colleagues, and friends, she started her own firm, reaching stellar success within the first two years. Today, Megan is one of the top Fort Worth interior decorators, featured in a number of magazines and one design-oriented reality television show.
Megan never stops learning. Moreover, she finds joy in educating others. As a certified small-space specialist, she teaches workshops and trains business owners and designers around the world. When she's not working, Megan volunteers on her church's production team and enjoys hobbies such as photography, sketching, and reading.
WHAT WE LOVE: Megan's signature style – soothing transitional enhanced with natural materials, oversized patterns, and a rich color palette.
Farrha Hyman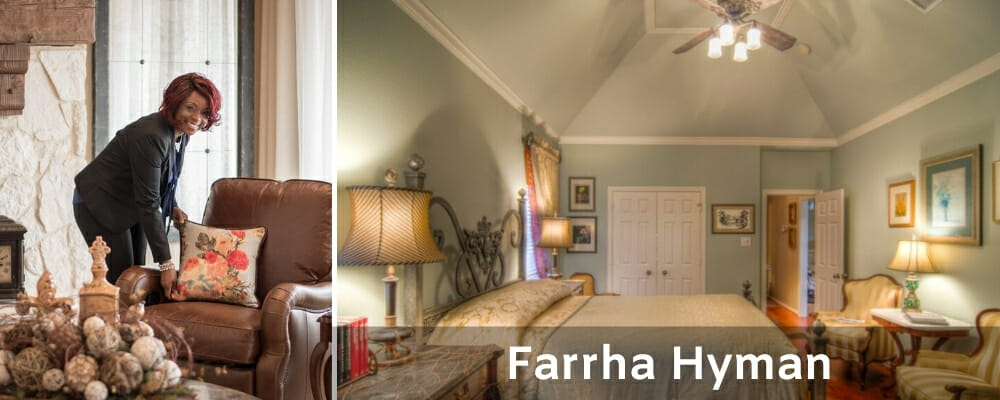 Farrha Hyman is a New York City native turned Fort Worth, TX interior designer with a background in human resources in the hospitality industry. As the principal and lead designer of MOD Interiors, she found a challenge in creating functional spaces, making the most of the available floor limits. Subsequently, she became an expert in designing boutique office interior designs with strong visual branding. Farrha's design style combines clean lines with modern flair and luxurious yet comfortable character.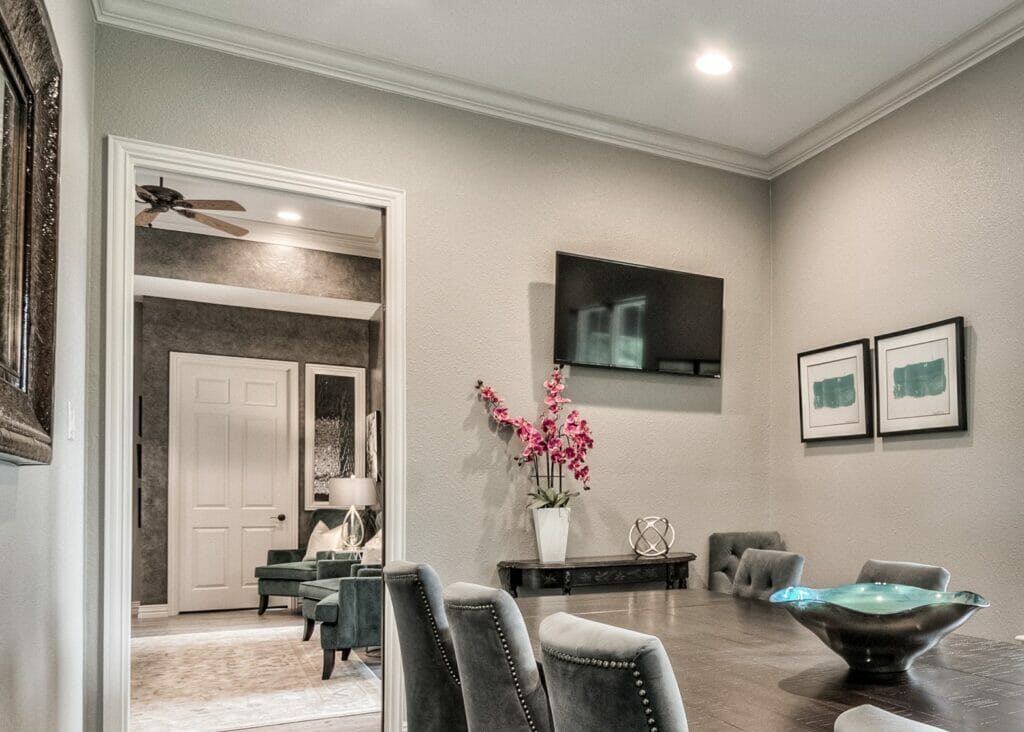 WHAT WE LOVE: Classic qualities reflected in contemporary vibes that communicate with all the senses.
Susan Semmelmann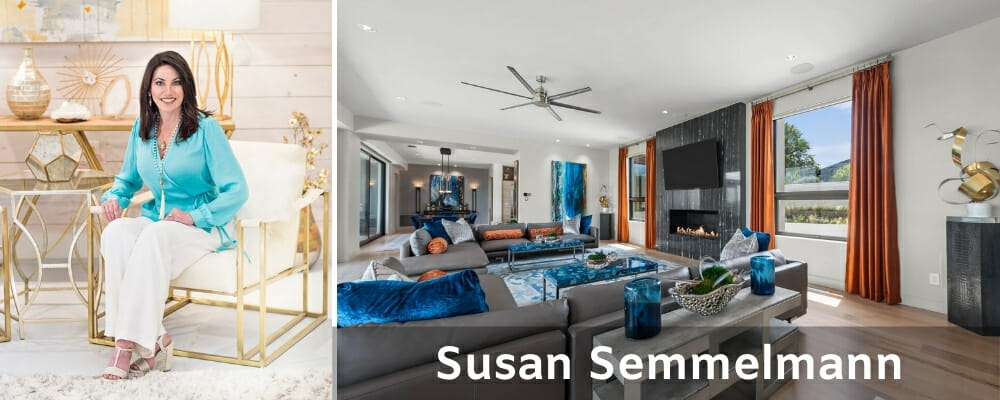 After over two decades in the construction and Fort Worth interior design world, Susan Semmelmann loses nothing of the passion for bringing her clients' dreams and visions to life. She believes that the residential space must be deeply personal, in order to be called a home. Every detail in the composition must reflect the client's temperament and lifestyle, as a formative element of their happy place. Consequently, she delivers unique and creative designs, ready to take a role in their residents' experiences and memories.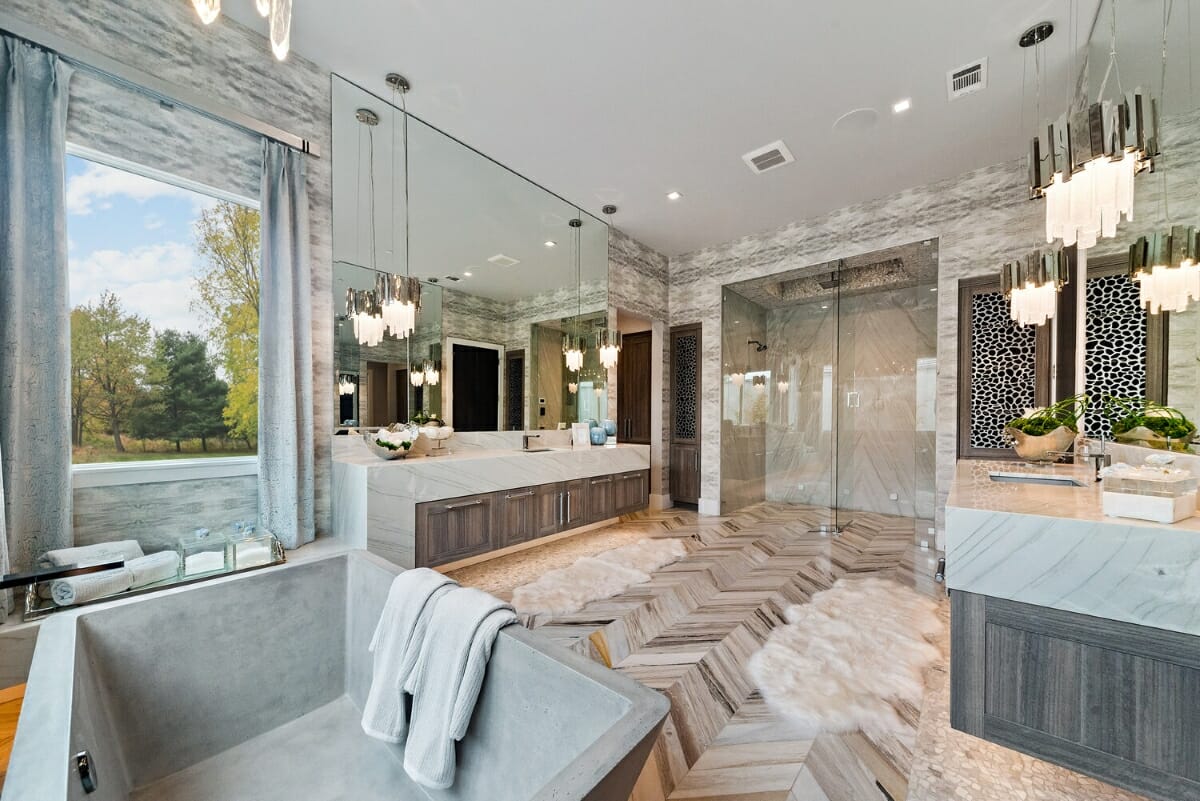 WHAT WE LOVE: Fun and exciting interiors built around the idea of ultimate satisfaction that have also earned her all 5 star reviews on Houzz interior designers in Fort Worth, TX.
Trish Sheats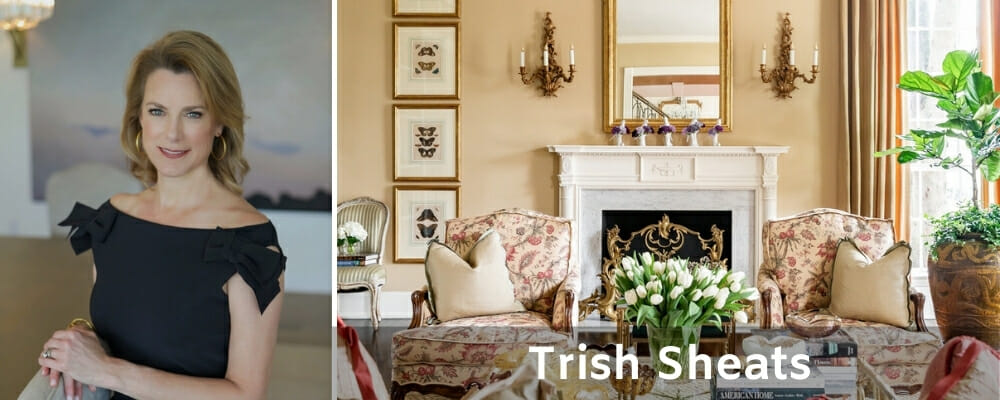 Being one of the top Fort Worth interior designers, Trish Sheats excels in high-end residential creations for over 25 years. From inspiration to execution, she focuses on exceeding her clients' expectations through imagination, creativity, communication, and performance. One of the key parts of Trish's design process is making it a personal experience for each client, from single young professionals to flourishing families across Texas. Although she finds a lively challenge in every project, custom homes and remodels are her sweet spot to shine.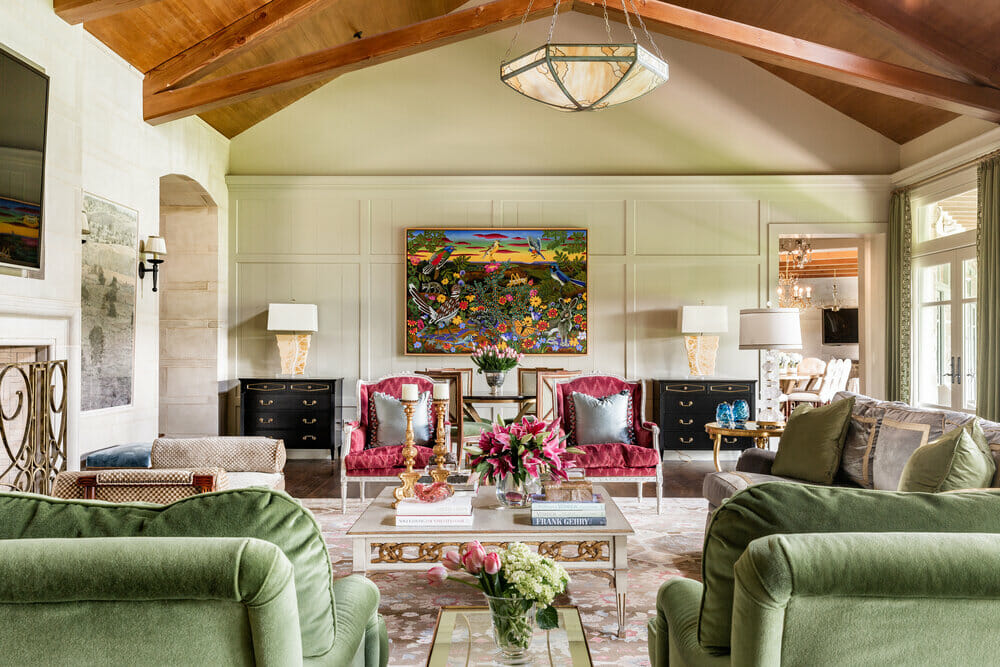 WHAT WE LOVE: Trish's attention to detail that gives each place its timeless character and vibrant elegance above all.
Ginger Curtis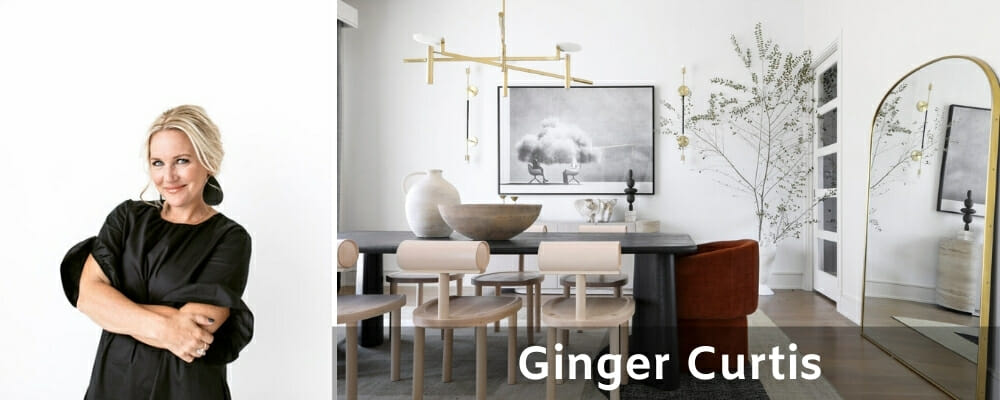 Ginger Curtis is an award-winning Fort Worth interior decorator and expert in residential design. As the owner and principal designer of Urbanology, she has been featured in a plethora of online and magazine publications. In addition, she is also a professional member of the BBB, IDS, and Fort Worth Chamber of Commerce. Ginger is highly proficient in all aspects of the interior design process, from developing floor plans to establishing the home's unique character with elaborate detailing.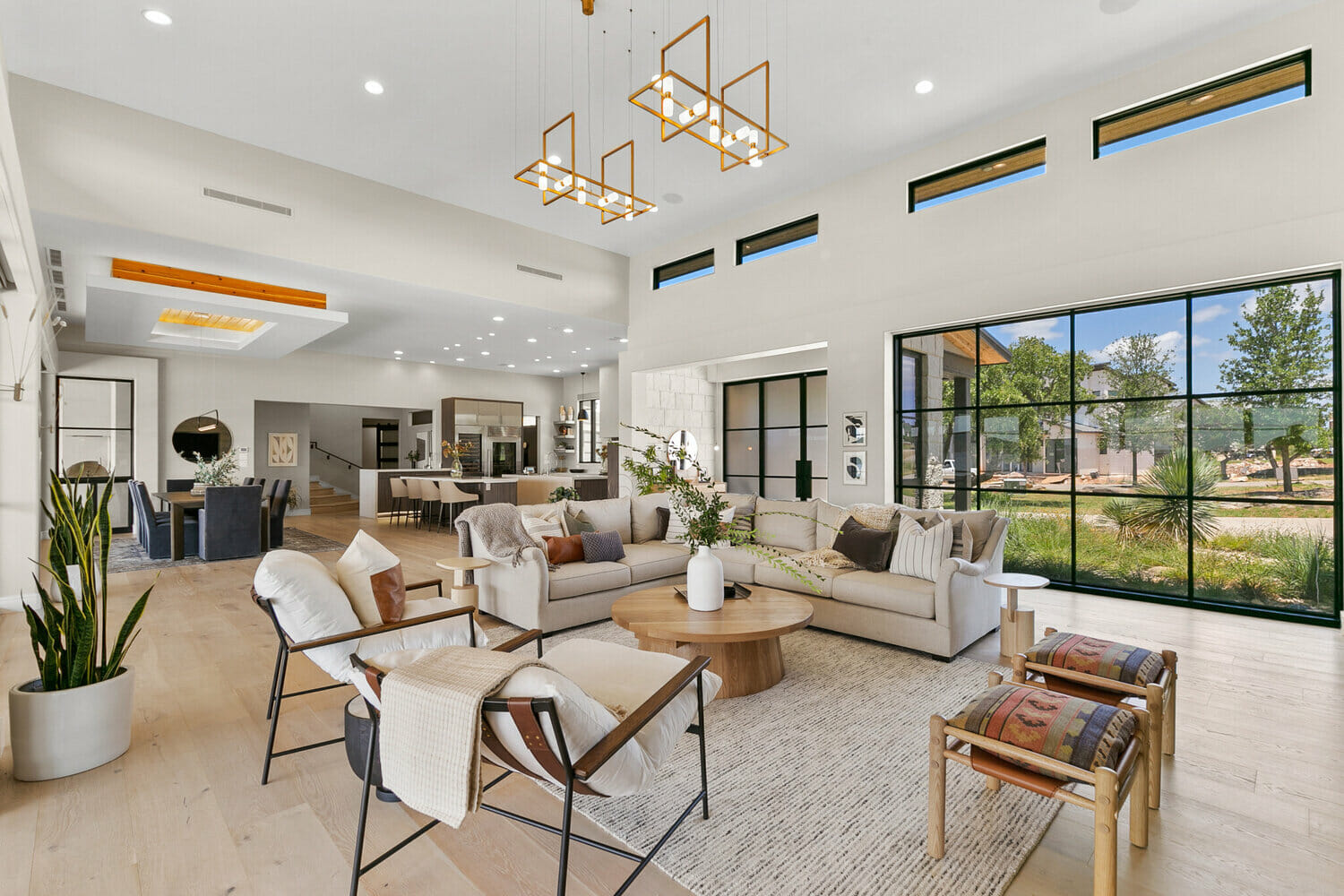 WHAT WE LOVE: Timeless yet modern designs distinguished by high functionality.
Work with Top Fort Worth Interior Designers Near You
Finding the best Fort Worth interior decorators to turn your home into a dream place can be a tough choice! So, schedule a Free Interior Design Consultation for professional help finding the right designer for you today!

Images: [1]