Fort Myers, Florida, is a truly special place. It's not only the sunny weather and active lifestyle attracting young and old. The many employment and higher education opportunities also add to The City of Palms' undeniable allure. Whatever a local's needs, the top Fort Myers interior designers and decorators can create them a beautiful home. Read on to explore the city's best design talent!
Interior Design in Fort Myers, FL
Because this Gulf Coast city is home to people from all walks of life, it has diverse architecture to match. In fact, there's a building to suit every local's taste. Mediterranean revival, old Florida, and coastal contemporary are among the most iconic styles. And the interior designers of Fort Myers, Florida, give clients a reason to love beyond exteriors too.
Need help finding the top Fort Myers interior designers near you? Then, schedule a Free Interior Design Consultation with a design expert to help you find the perfect match!
It's safe to say that the best Fort Myers interior designers adhere to the best interior design principles and more! They take great care to create spaces that not only exceed expectations but also honor the buildings and their surroundings. Ultimately, the harmonious results look incredible and enhance residents' quality of life.
Again, a top residential interior designer in Fort Myers, FL, should cater to a broad audience since the locals are so varied. Thankfully, there are several such designers and firms available. They've been serving the area for years, implementing contemporary design style ideas and more. No matter what a client's taste, needs, or budget is, one of these pros is bound to be a good fit.
Kristin Lyons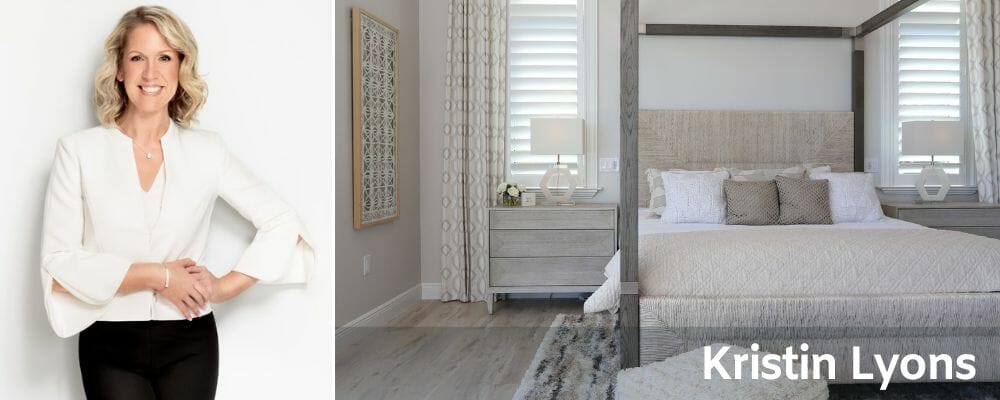 Since opening KDL Interior Design in 2014, Kristin Lyons has built a stellar reputation. Her knowledge and experience as a commercial and top residential interior designer in Fort Myers, FL, make her an asset to any project. She customizes every aspect to meet the needs and desires of the client.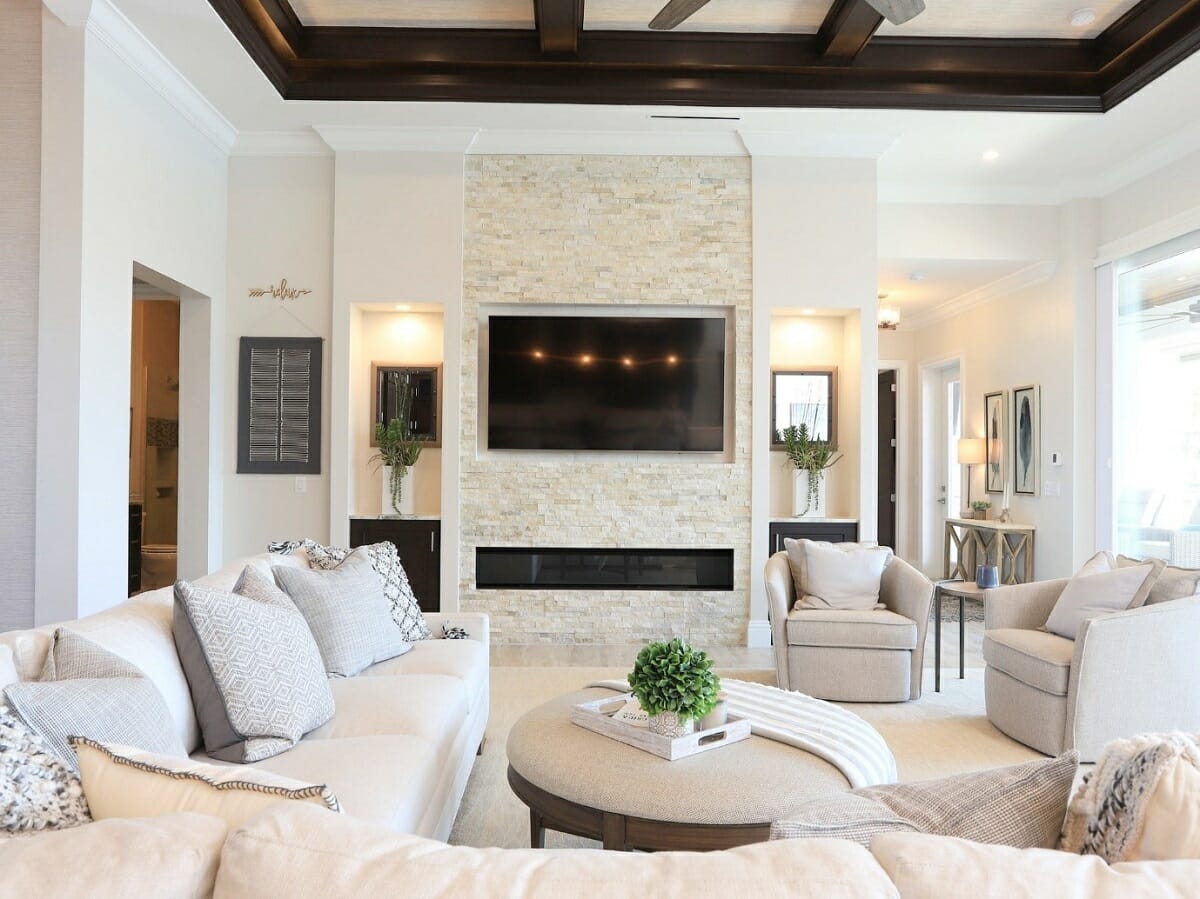 WHAT WE LOVE: Kristin has perfected the art of creating comfortable, luxe, and detail-oriented interiors.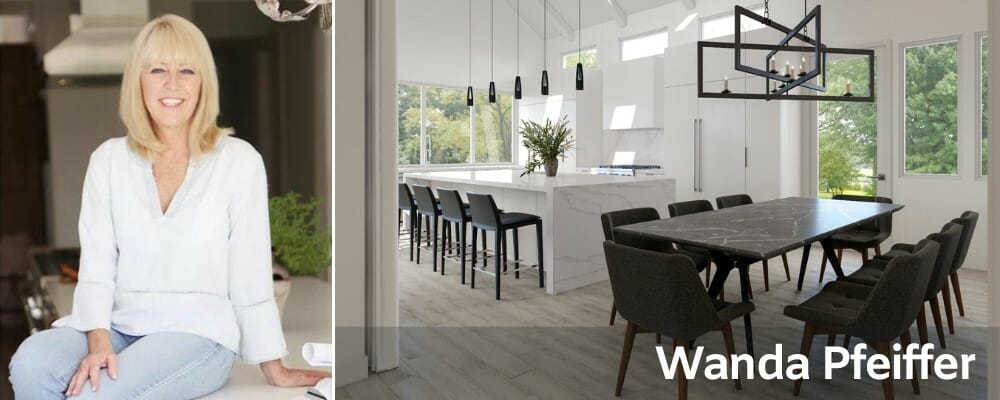 Wanda Pfeiffer is a celebrated interior designer in Fort Myers, FL, for a good reason. Apart from delivering stunning, bespoke results, she also makes the design process enjoyable for the client. Plus, her success with commercial and residential projects proves her versatility.
Life's 'what ifs' drive Wanda to design extraordinary interiors. She's always thinking outside the box to deliver truly unique spaces. Her analytical yet creative nature ensures her designs are functional and fabulous.
WHAT WE LOVE: How Wanda uses a client's vision and inspiration she collects from everywhere around her to exceed expectations time and again. She's always ready for a new challenge, so why not start a project with her today?

Lori Manning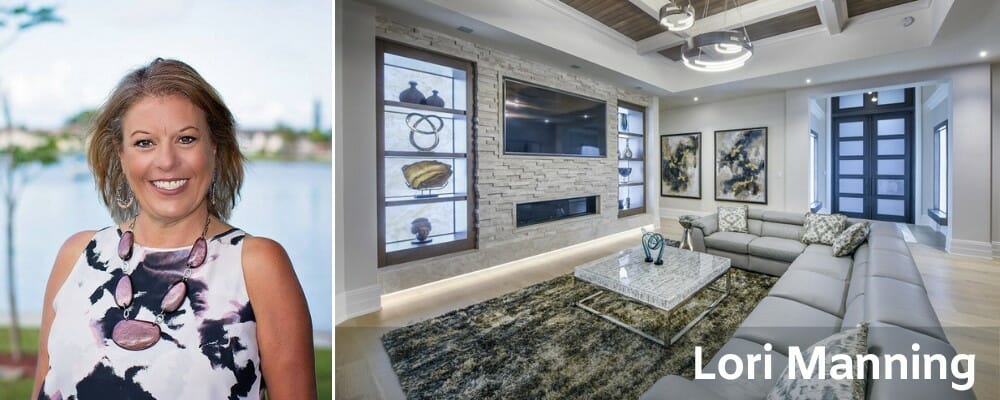 Personalized spaces should be tailored according to clients' lifestyles and personal styles. Lori Manning believes this is the key to ensuring chic yet comfy custom environments. It's something she considers when designing, and it always works. In fact, she's received many awards and is one of the 5-star rated Houzz interior designers in Fort Myers.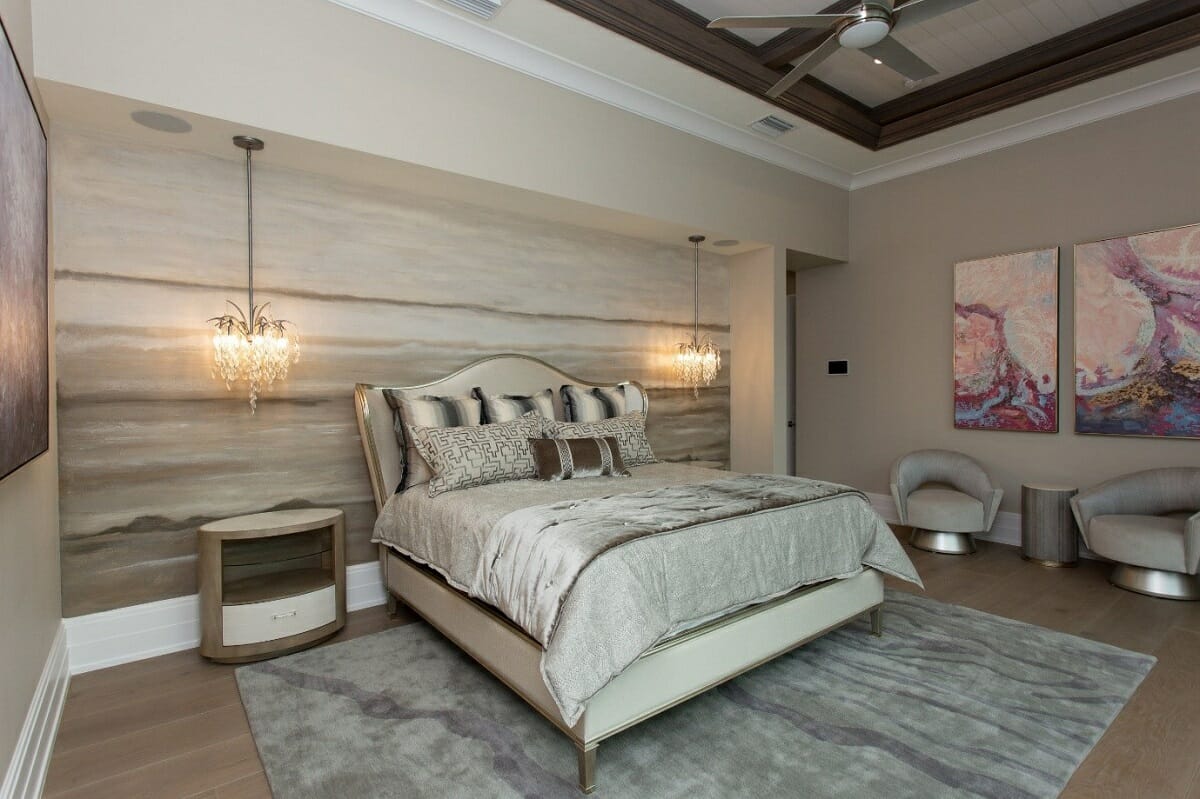 WHAT WE LOVE: Lori's penchant for putting together interiors that her clients can enjoy daily.
Karen Benson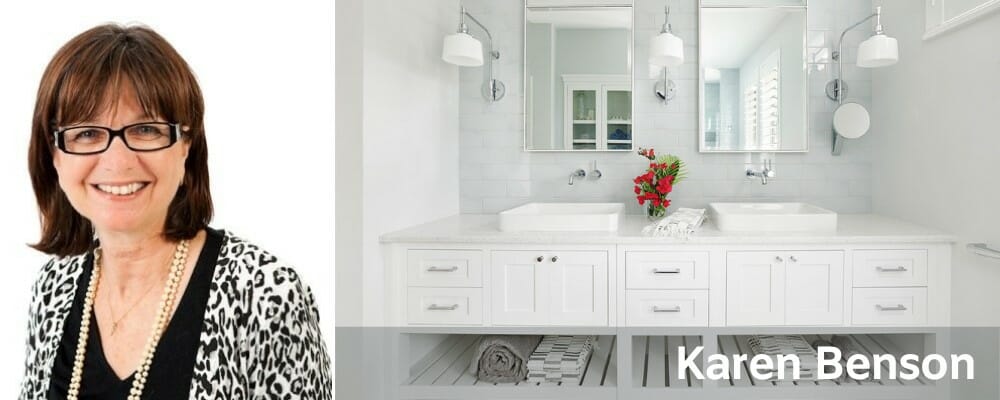 Few other interior decorators in Fort Myers, FL, have more experience than Karen Benson. With over three decades in the industry, she's equally adept at residential and commercial projects. Her commitment to clients and quality design has made her a multiple award-winner.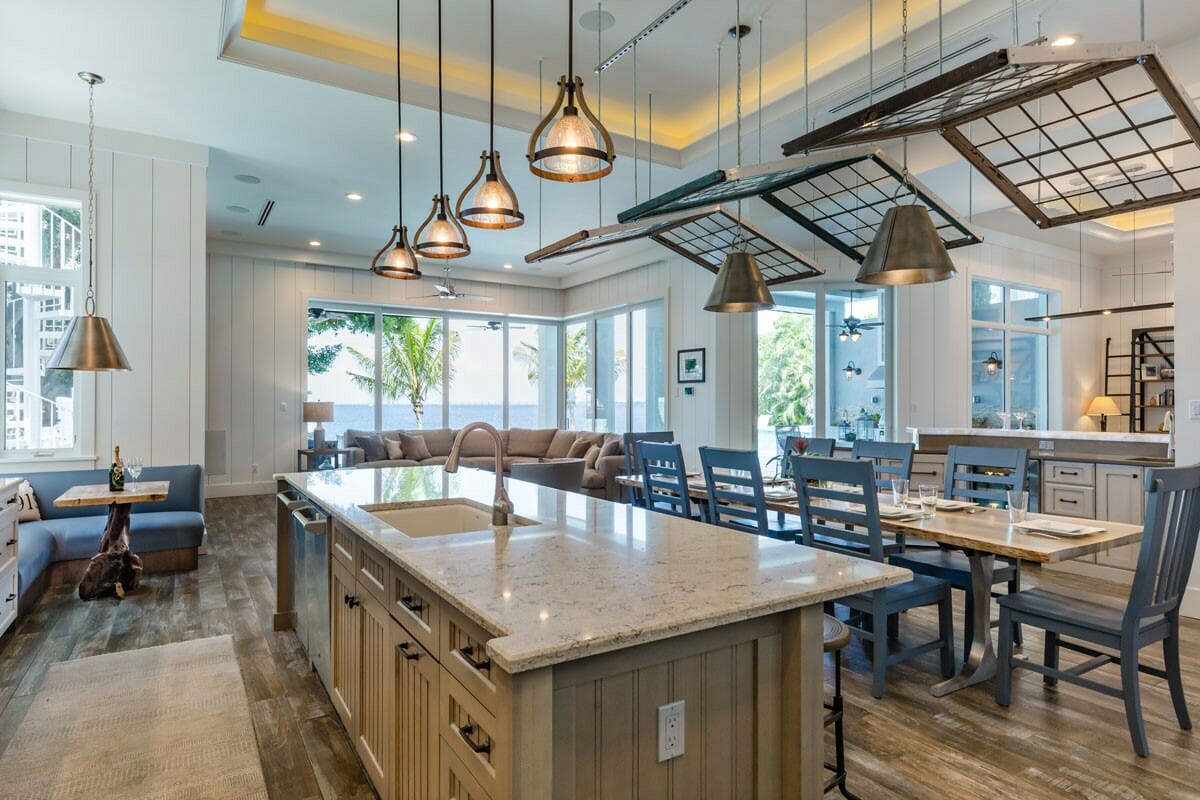 WHAT WE LOVE: The enduring relationships Karen builds and maintains with her clients. It has guaranteed her return business over the years.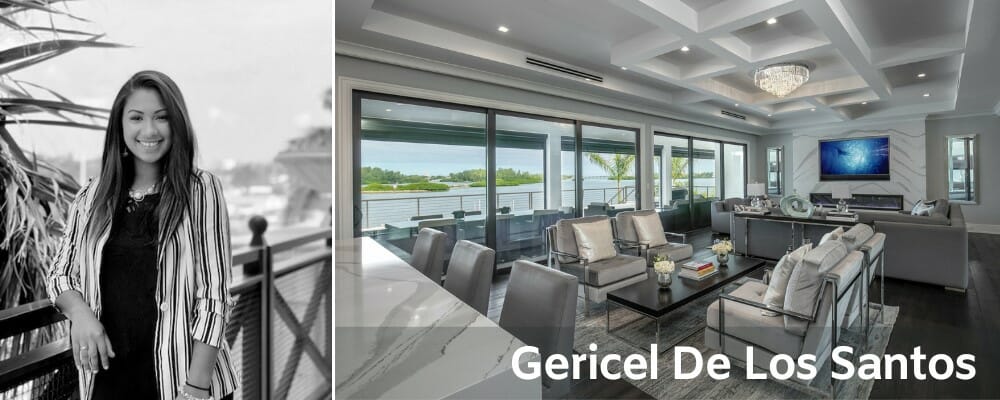 Interior design in Fort Myers is all the richer thanks to Gericel De Los Santos' work. Because of her exposure to different cultures, she offers a unique perspective. That said, she remains loyal to the client's aesthetic. She's an innovative creative who loves nothing more than introducing her clients to fresh concepts.
When her clients are unsure of what they want, Gericel is there to assist. She acts as their guide and helps them to discover their style. Afterward, she turns their visions into a timelessly beautiful reality.
WHAT WE LOVE: How Gericel shares her clients' excitement during interior reveals. Not to mentions she's on of the most affordable local interior designers in Fort Myers. 
Sheri Sirmans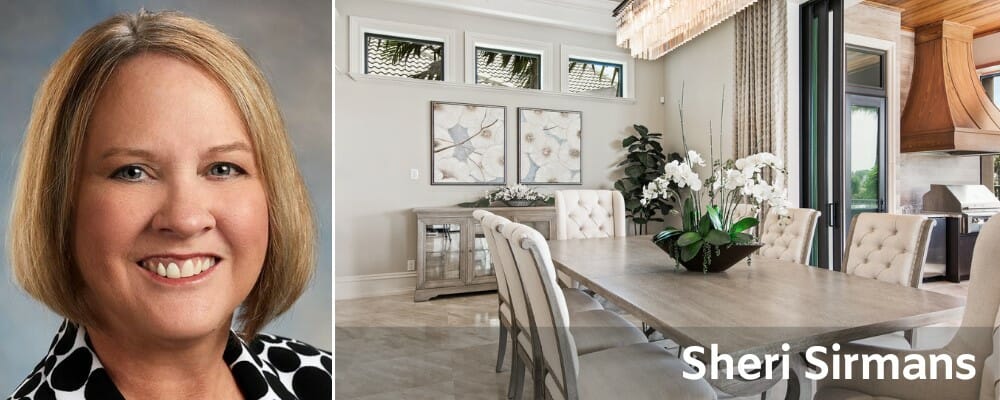 As another of the 5-star Houzz interior designers in Fort Myers, Sheri Sirman's services are in high demand. Her firm specializes in new build interiors, custom remodeling, and model merchandising. Along with offering great customer service, Sheri focuses on using only the best, sustainable products in her designs.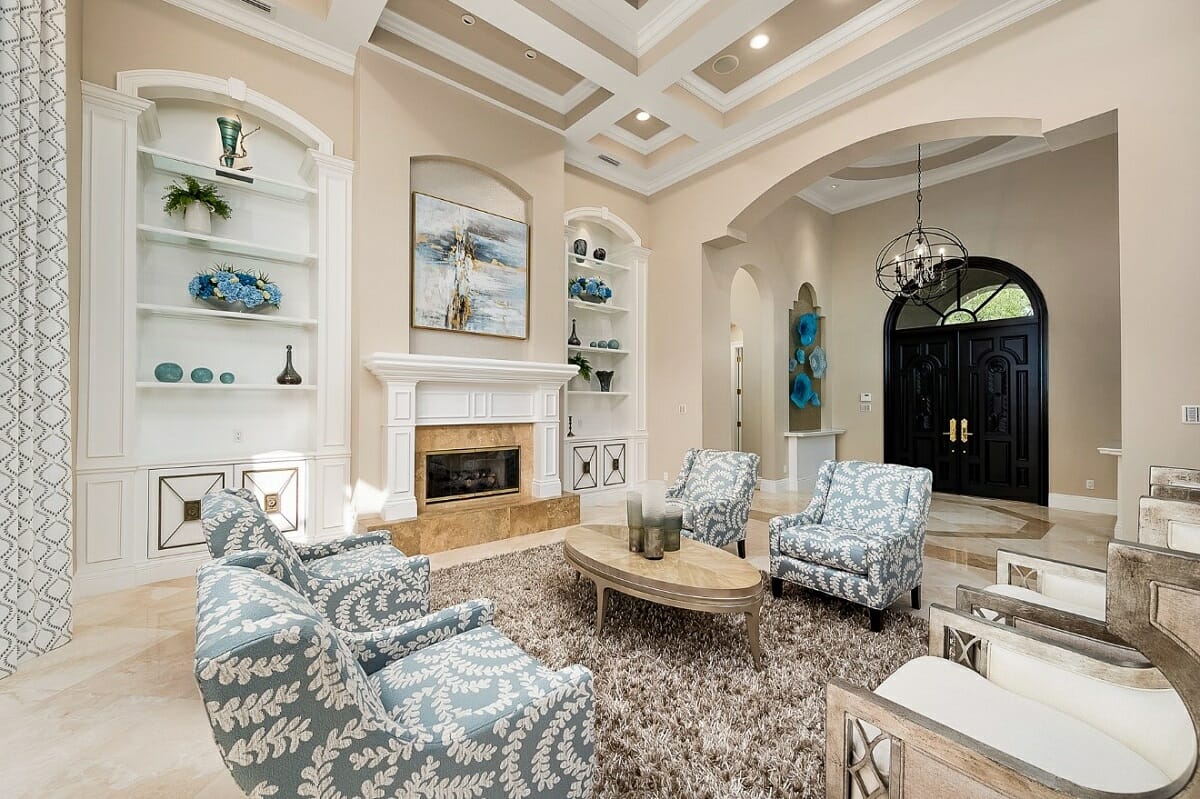 WHAT WE LOVE: Sheri hones her skills and knowledge by taking yearly CEU classes. It keeps her up to date with the latest trends and functioning at the top of her game.
Jeffery Spector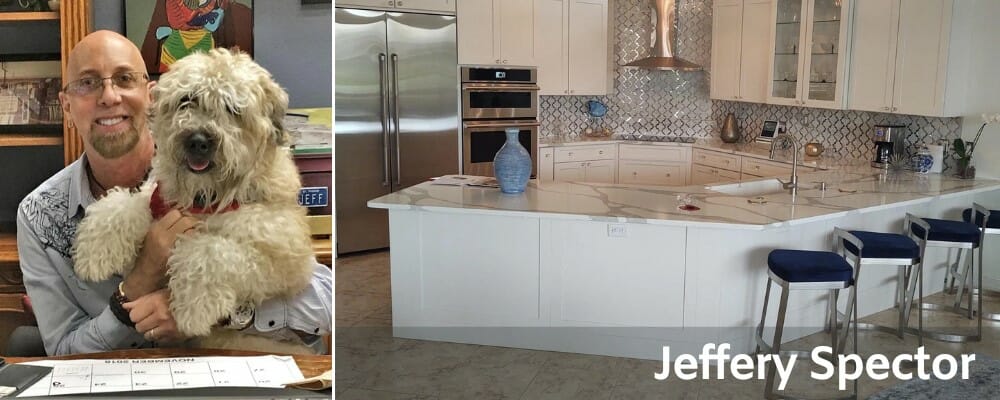 Apart from being a successful interior designer in Fort Myers, FL, in his own right, Jeffery Spector also continues his father's legacy. Once he took over Curtis Allen Designs, Jeffery modernized the business for present-day clients. Thanks to his innovation, he's now renowned for coming up with fresh design concepts.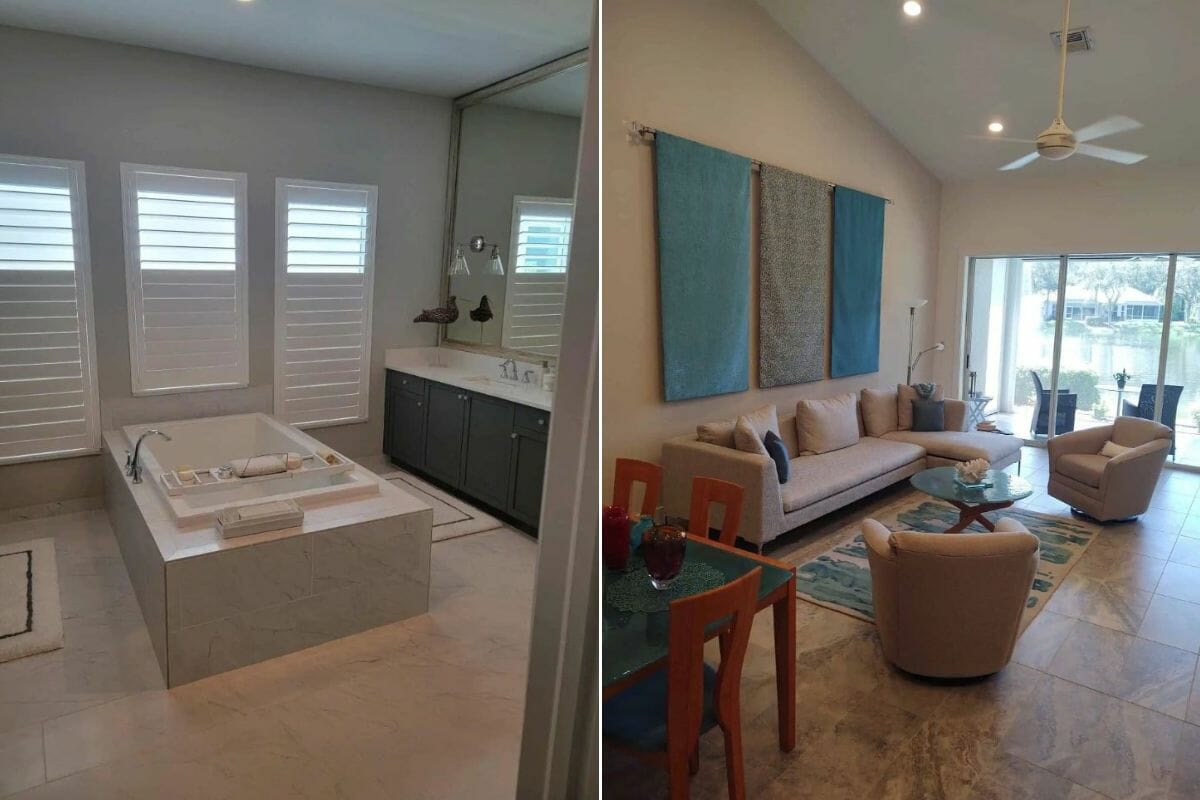 WHAT WE LOVE: Jeffery's hands-on approach to interior design means he always plays an active role. He's available to his clients during every step of the process.
Dwayne Bergmann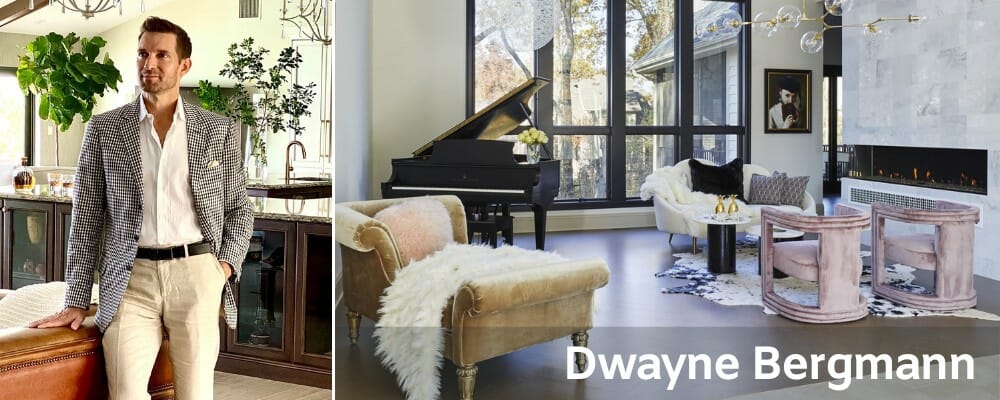 Dwayne Bergmann has had a keen eye for beauty and grace since childhood. It was natural for him to pursue a design career, and he's established himself as a top residential interior designer in Fort Myers, FL. A true family man, his children are the only things that can distract him from his work. However, they also serve as his greatest inspiration.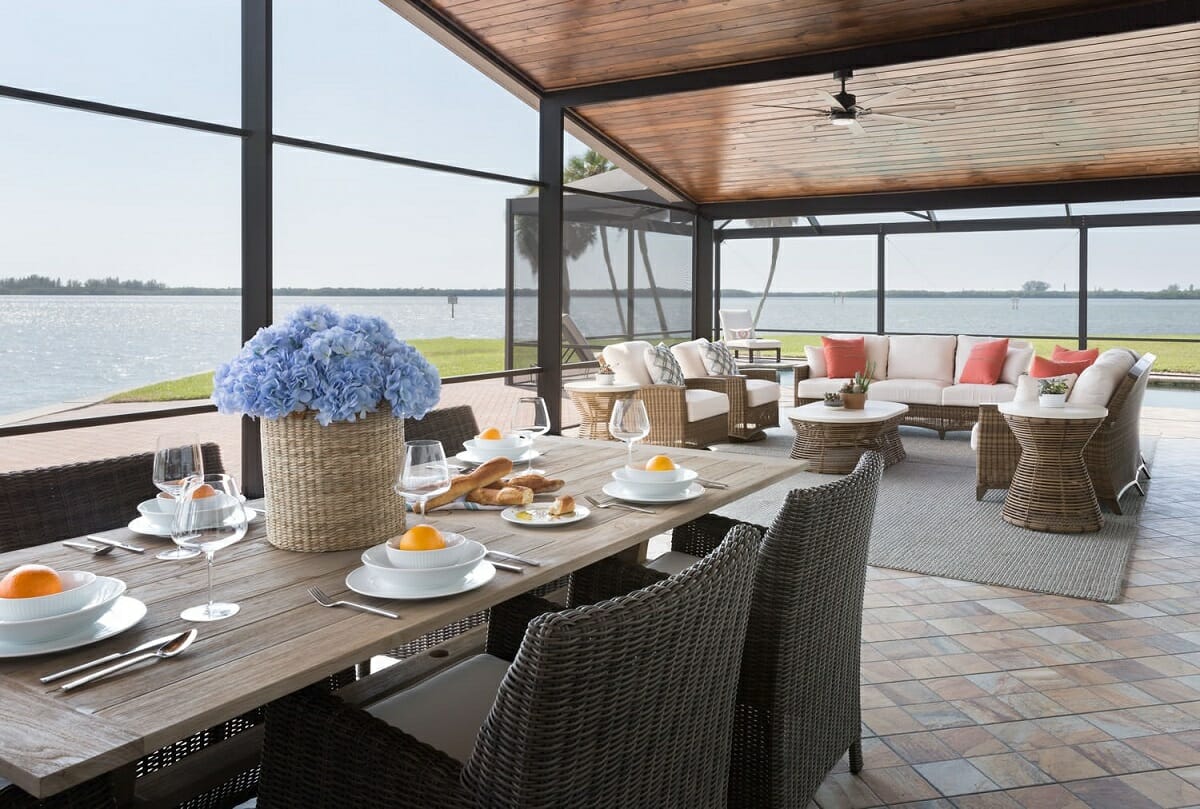 WHAT WE LOVE: How Dwayne reads between the lines to discover exactly what his clients want and need.
Adriana Torres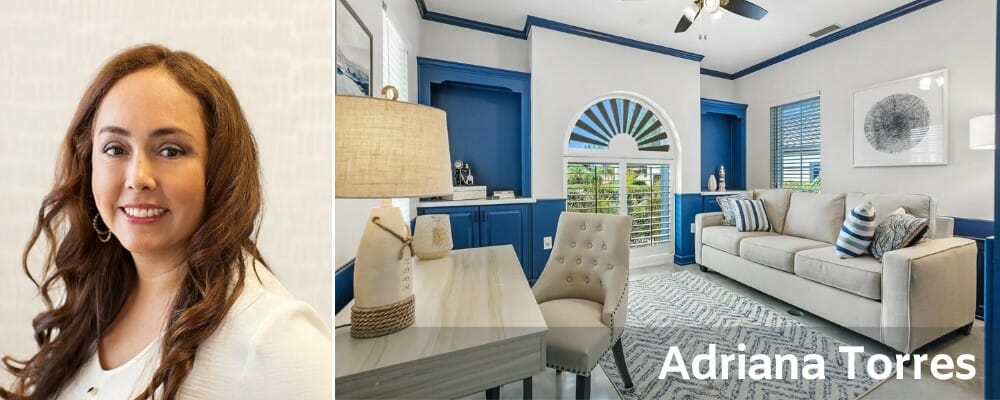 Stage & Amaze's founder and president, Adriana Torres, is the driving force behind its activities. She founded the firm in 2008 to follow her interior design dreams. Today, she's an influential interior decorator in Fort Myers. She leads her team to excel and grow in their trade every day.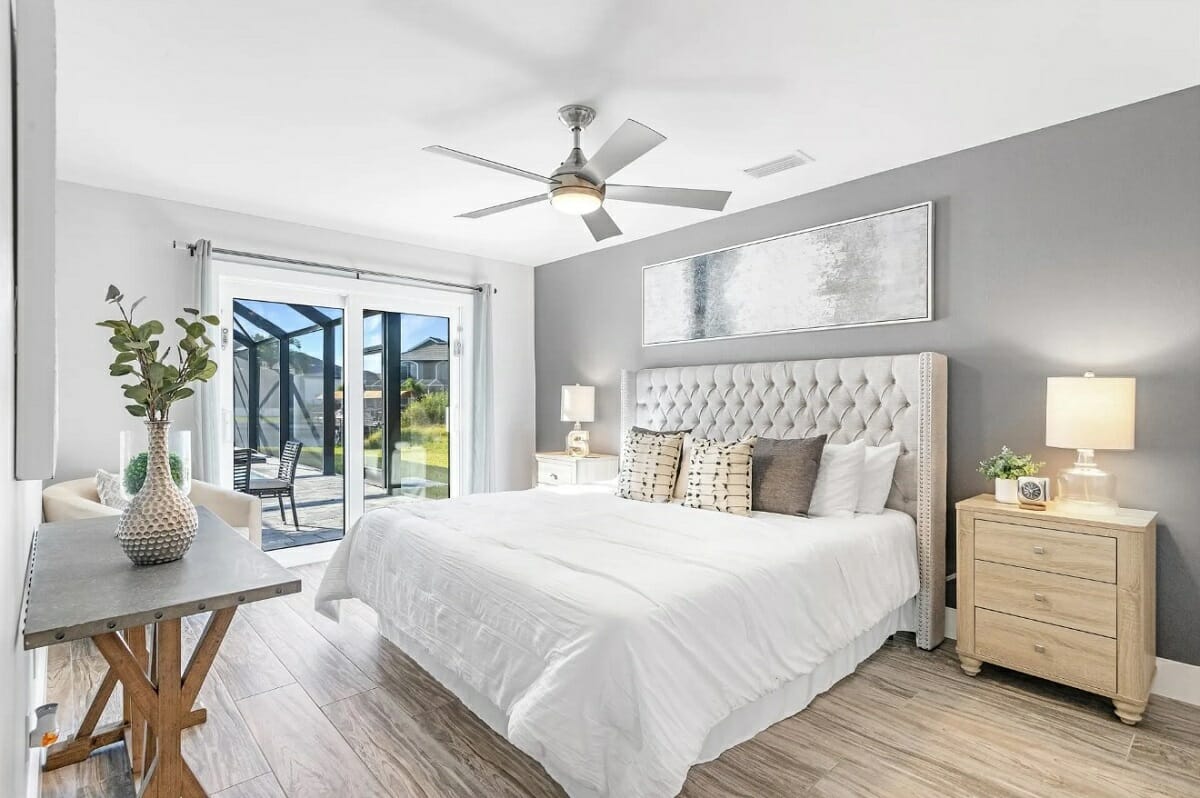 WHAT WE LOVE: Although Adriana started a home staging firm, it quickly evolved to offer interior design services. It's a testament to her and her team's talent.
Enrique Crespo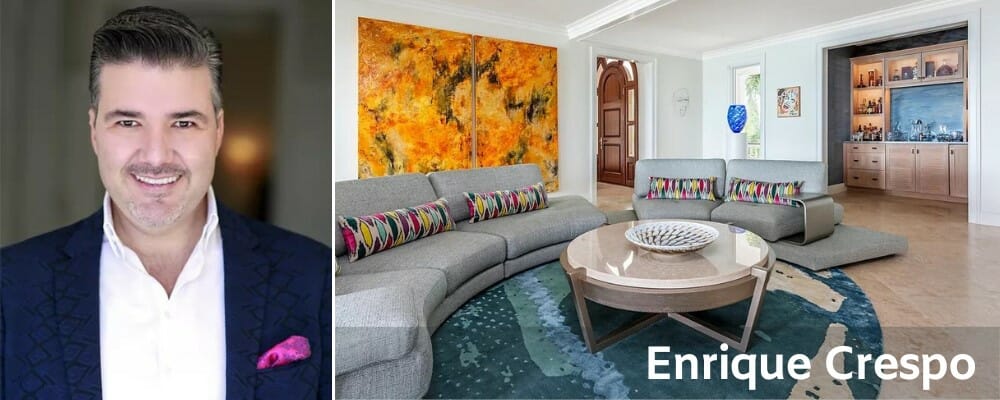 Enrique Crespo is our final in-demand interior designer in Fort Myers, FL. He's well-known for his signature collected home designs, influenced by travel, art, and architecture. Before opening a West Coast branch, discerning clients used to flock to him from way beyond the area. His exceptional spaces are highly sought-after.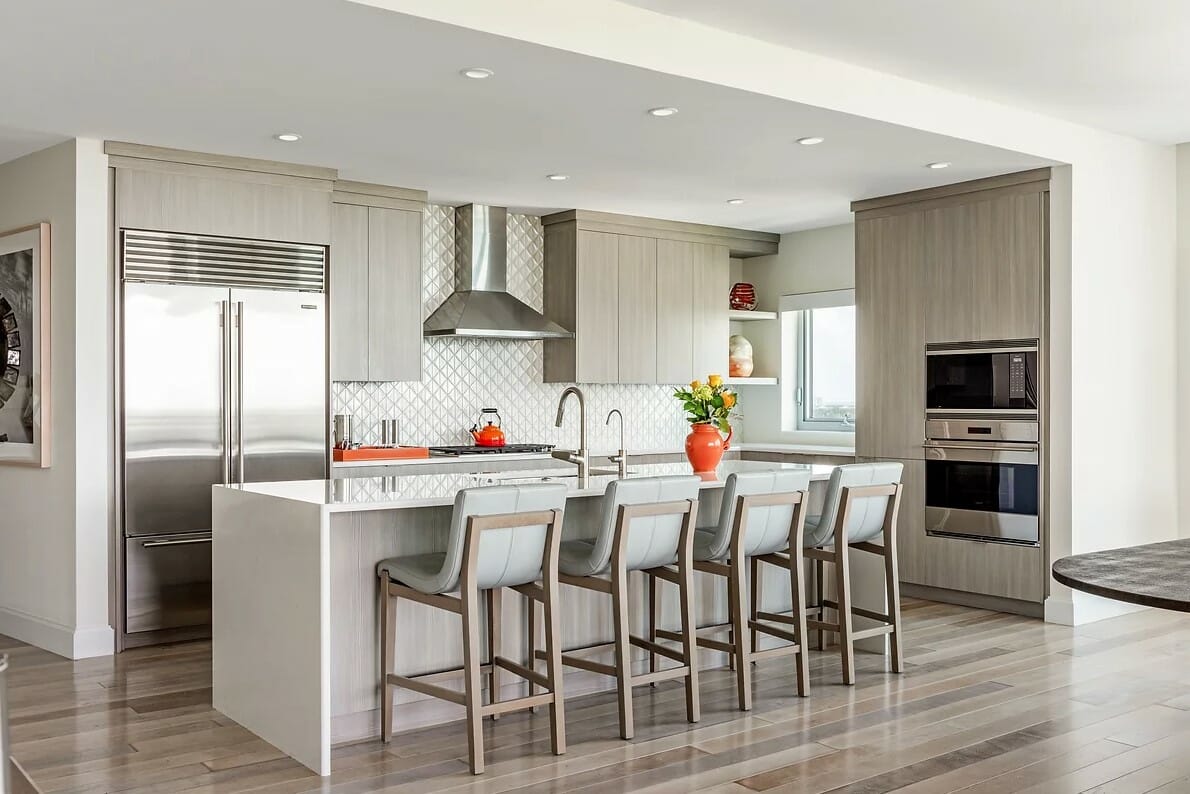 WHAT WE LOVE: How Enrique's intentional designs allow his clients to enjoy their dream lifestyles.
Want to work with the best Fort Myers interior designers?
Sometimes when browsing 'interior designers near me', none of the options capture the imagination. Schedule a Free Interior Design Consultation for expert assistance finding the perfect designer for your home!

[Feature image: 1]