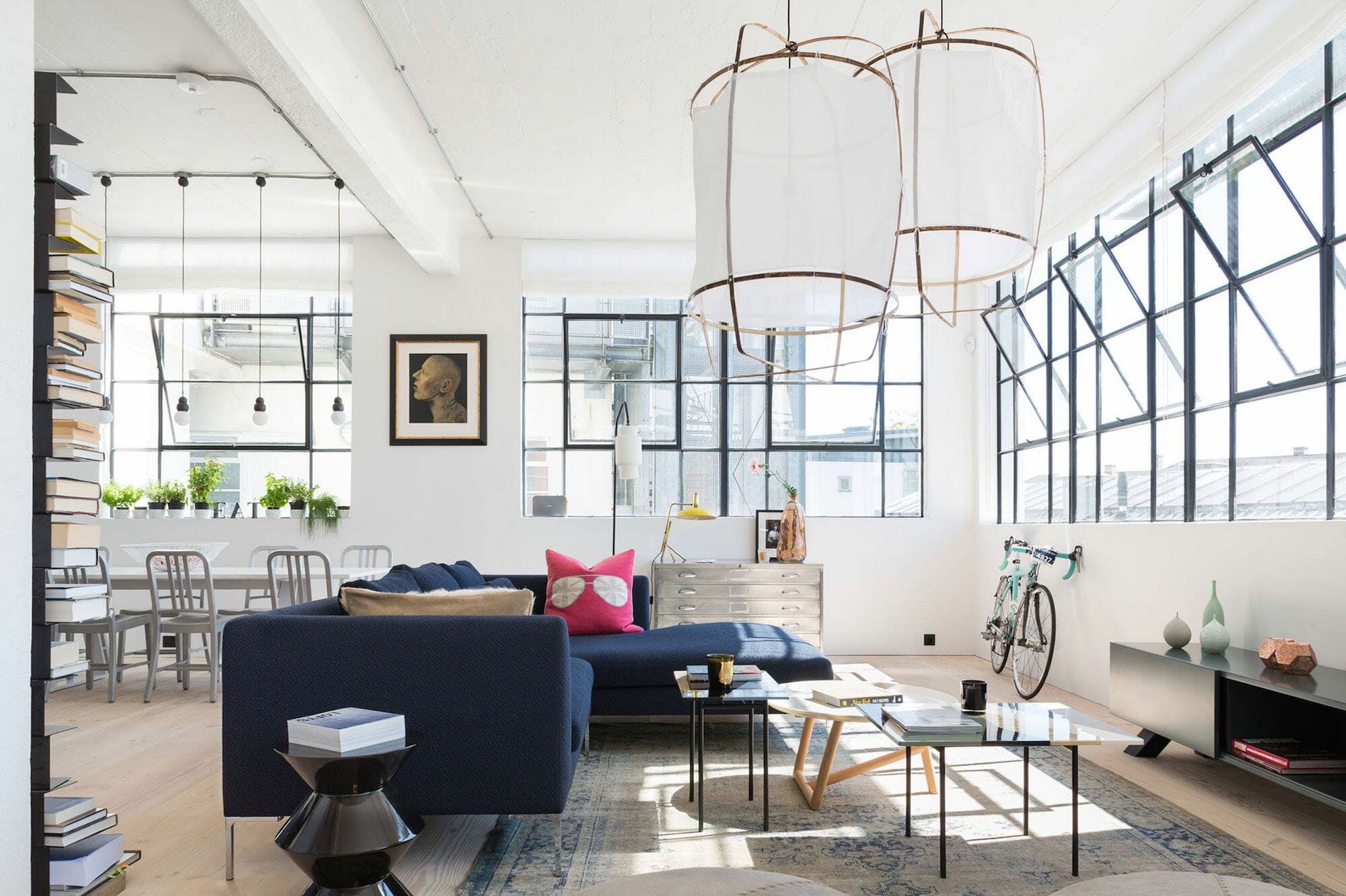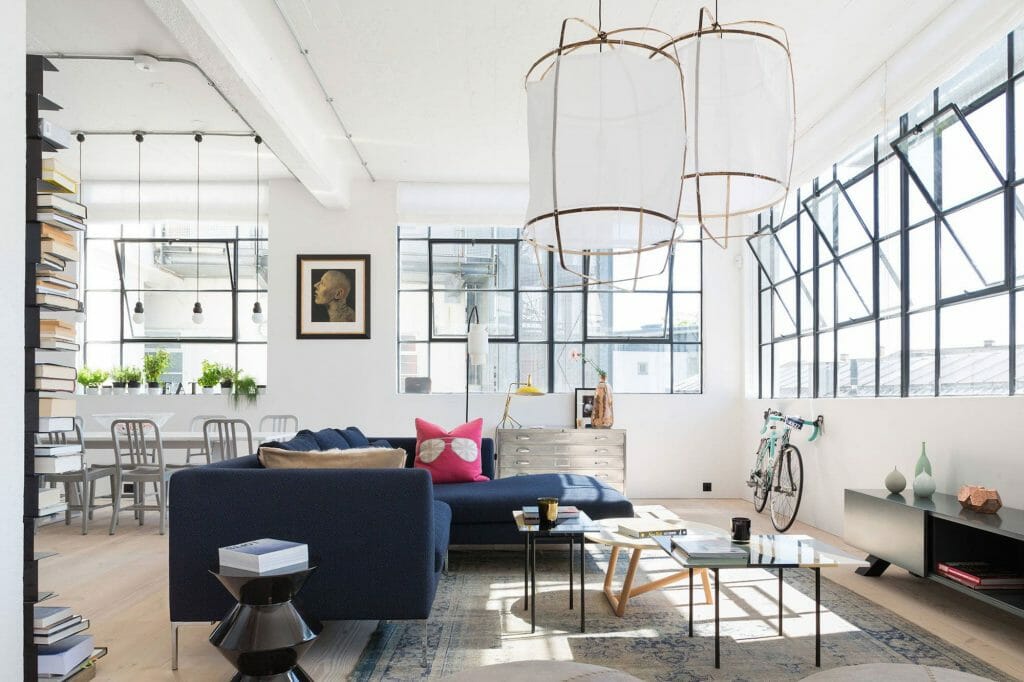 How do you spatially divide a loft into functional, livable spaces? Loft design is where the ultimate layout magic happens. While an open floor plan is a coveted feature for home dwellers, it can be tricky.
A recent Decorilla client was looking to create a design of an open loft space with "minimal loft feel". The intention was to divide it into three areas – living, bedroom, and work. Through online interior design services, he got beautiful multi functional home that suited his style and needs!
THE CHALLENGE
add new dramatic lighting

minimal, buddhist inspired theme, should feel "like a zen garden"
incorporate ways to distinguish separate areas
THE INSPIRATION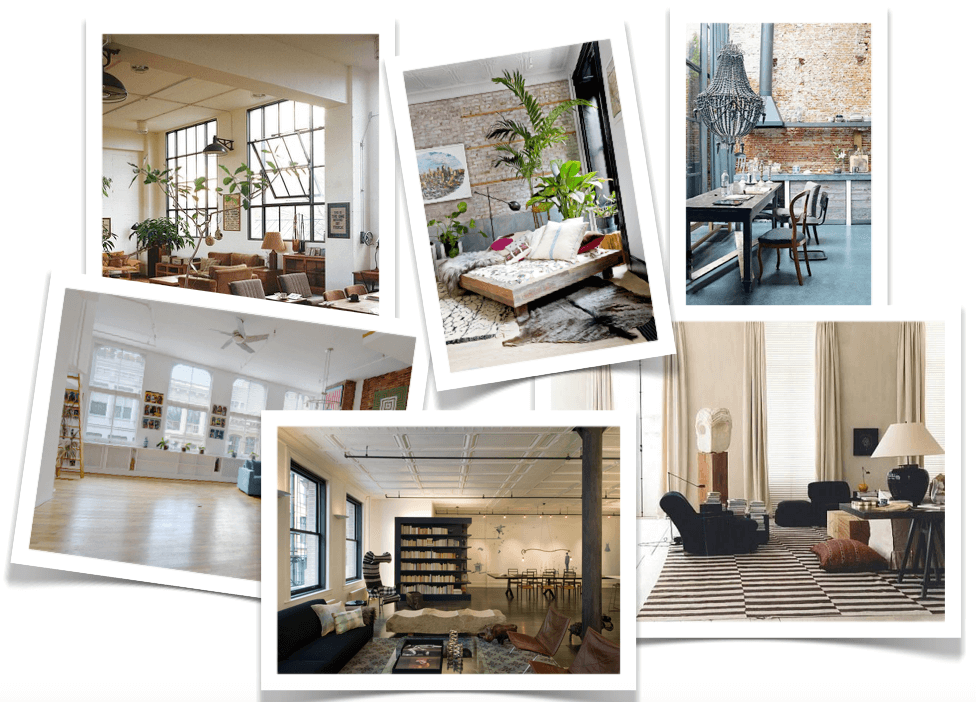 Inspired by modern, eclectic interiors, our client, Mahum, leaned towards a masculine style with clean lines and timeless pieces. A desire to have displayed books made a large bookshelf a must-have.
THE DESIGN
To achieve the challenge of creating a haven that met Mahum's spatial needs, Decorilla online interior designer, Laura A., made sure to implement a masculine style using leather and metal finishes throughout the space. Selecting streamlined furniture and adding relaxing touches like plants helped create a minimal, zen-inspired mood as well.
Before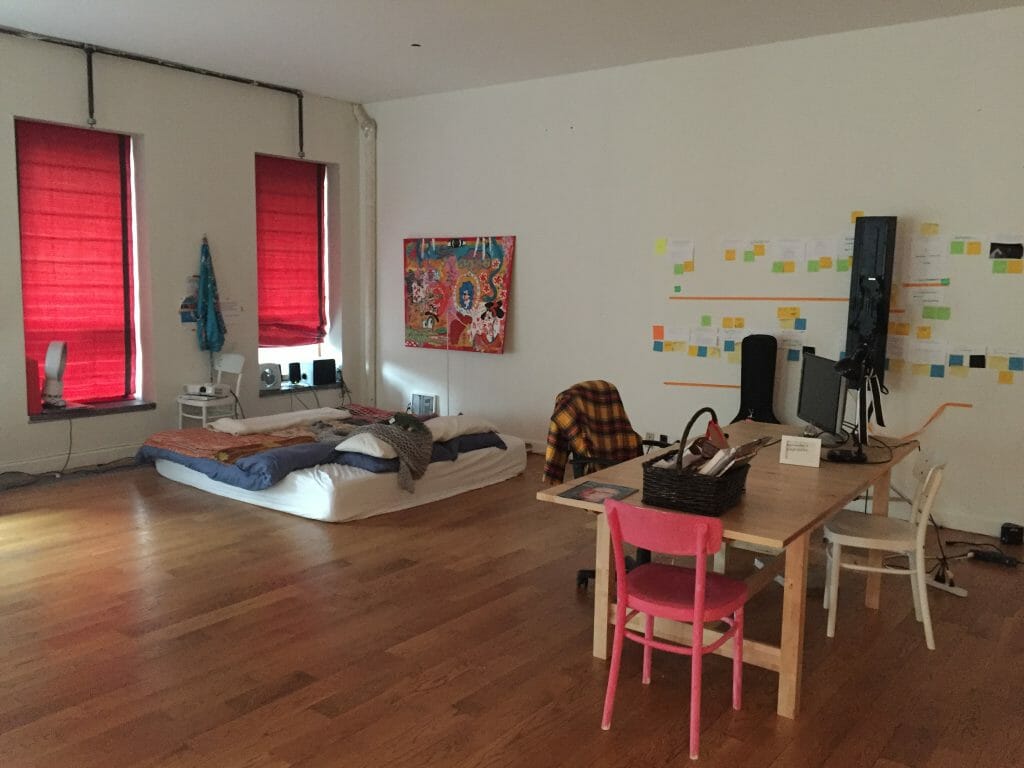 After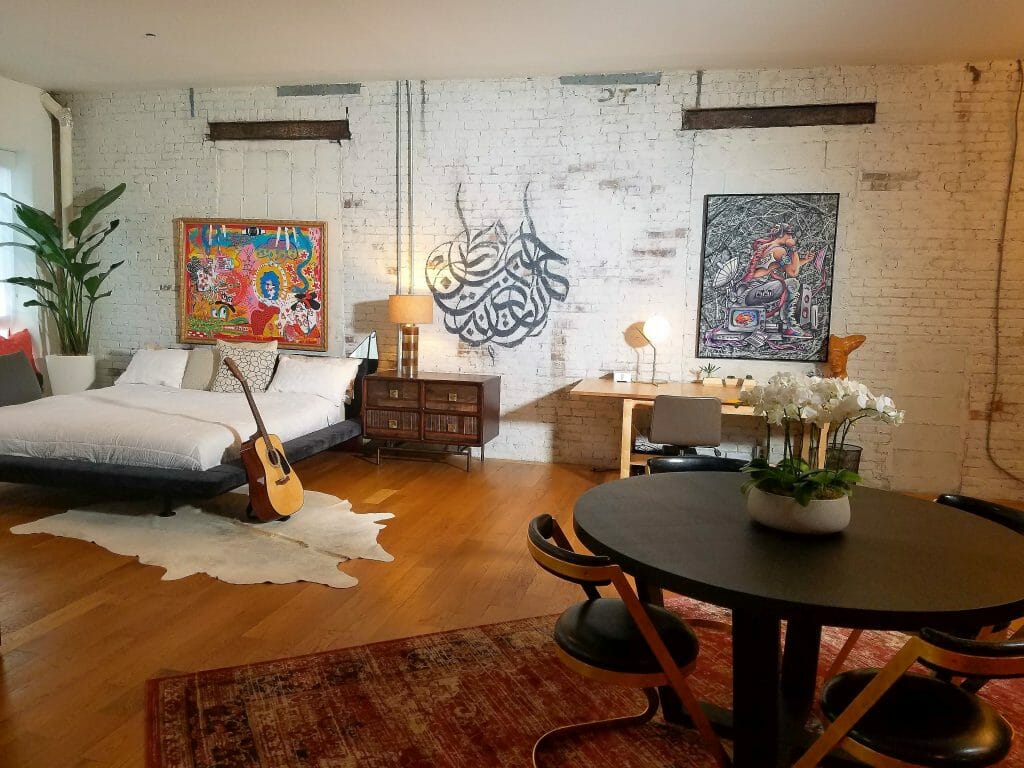 3D View – Online Interior Designer Loft
Key to the design was the floor plan. Laura implemented some helpful layout tools like these for a space savvy layout:
1. Use furniture as dividers.
2. Rugs are great for anchoring different areas.
3. Having a consistent style (in this case, masculine) pulls an open space nicely together.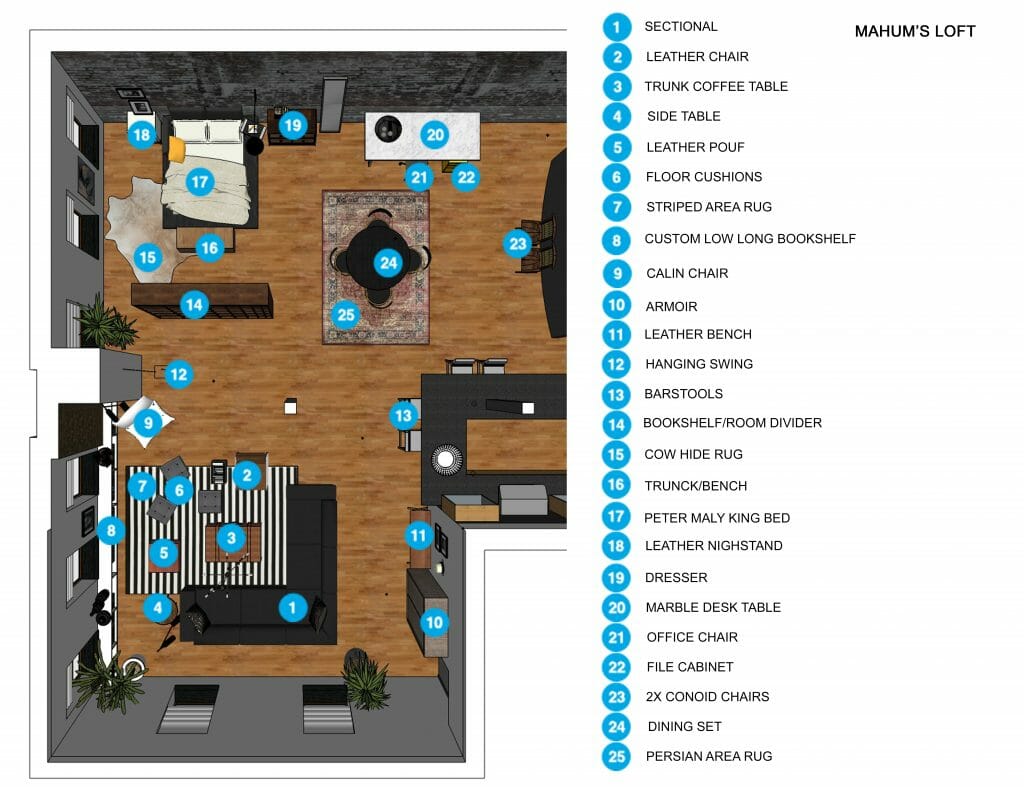 THE RESULT
With a floor plan that delineated all the areas Mahum needed, Laura's design came to life with distinct pieces like modern light fixtures in the living, bedroom and work spaces.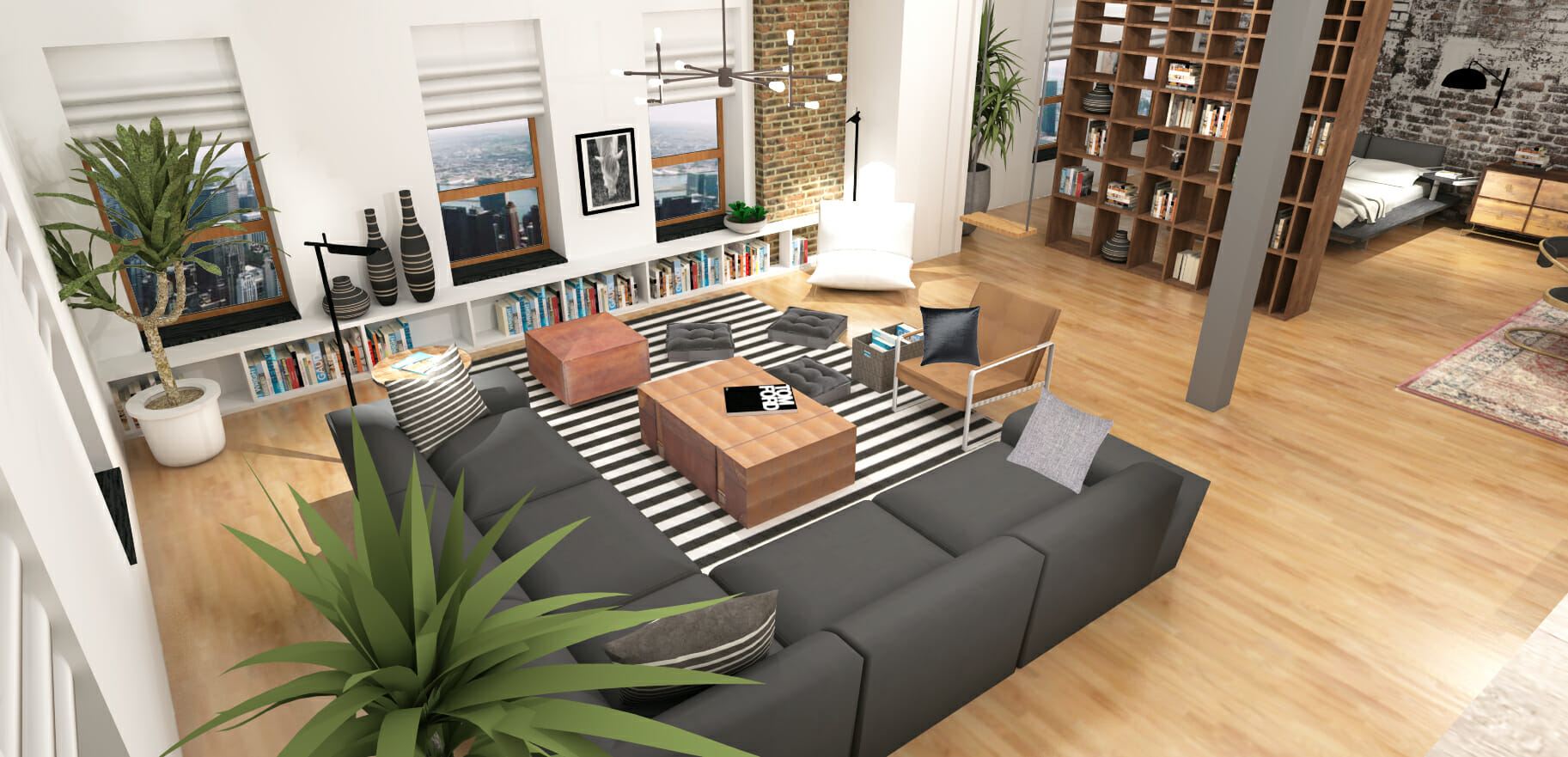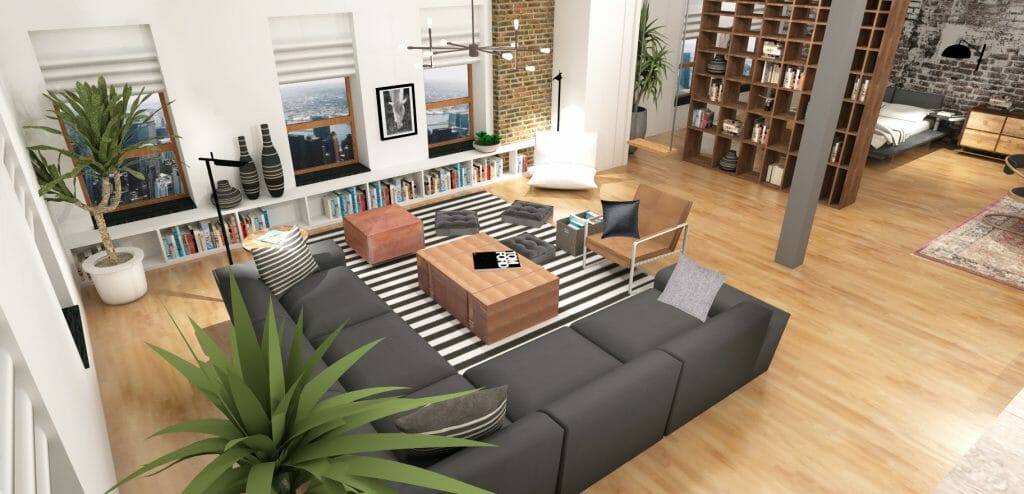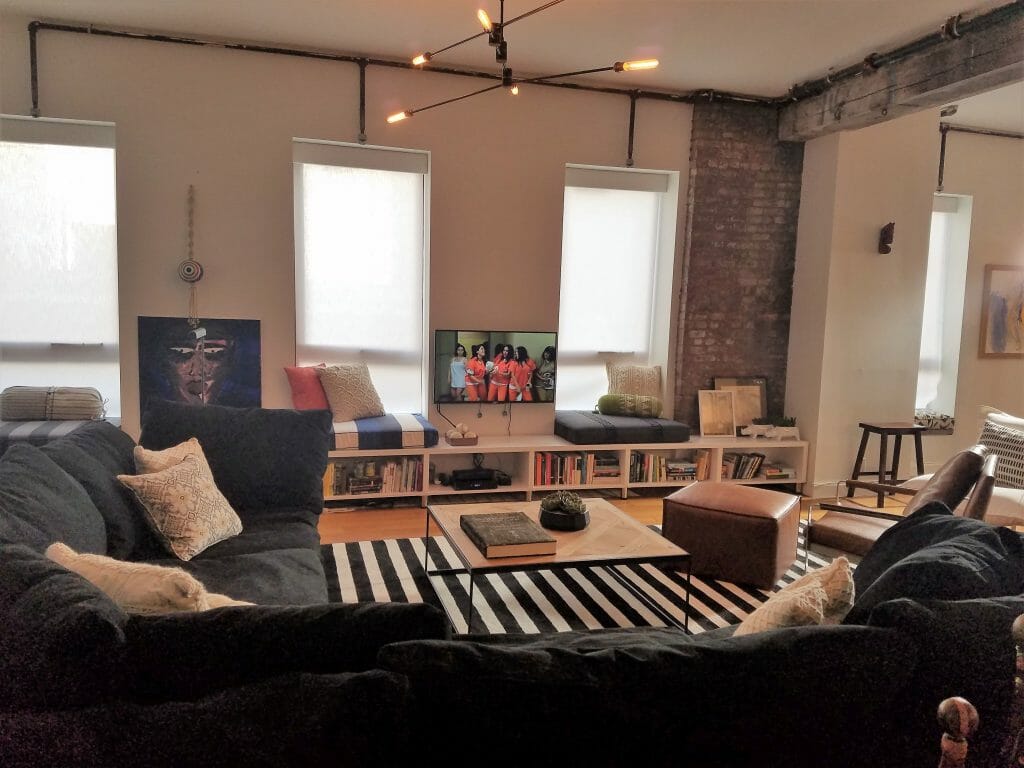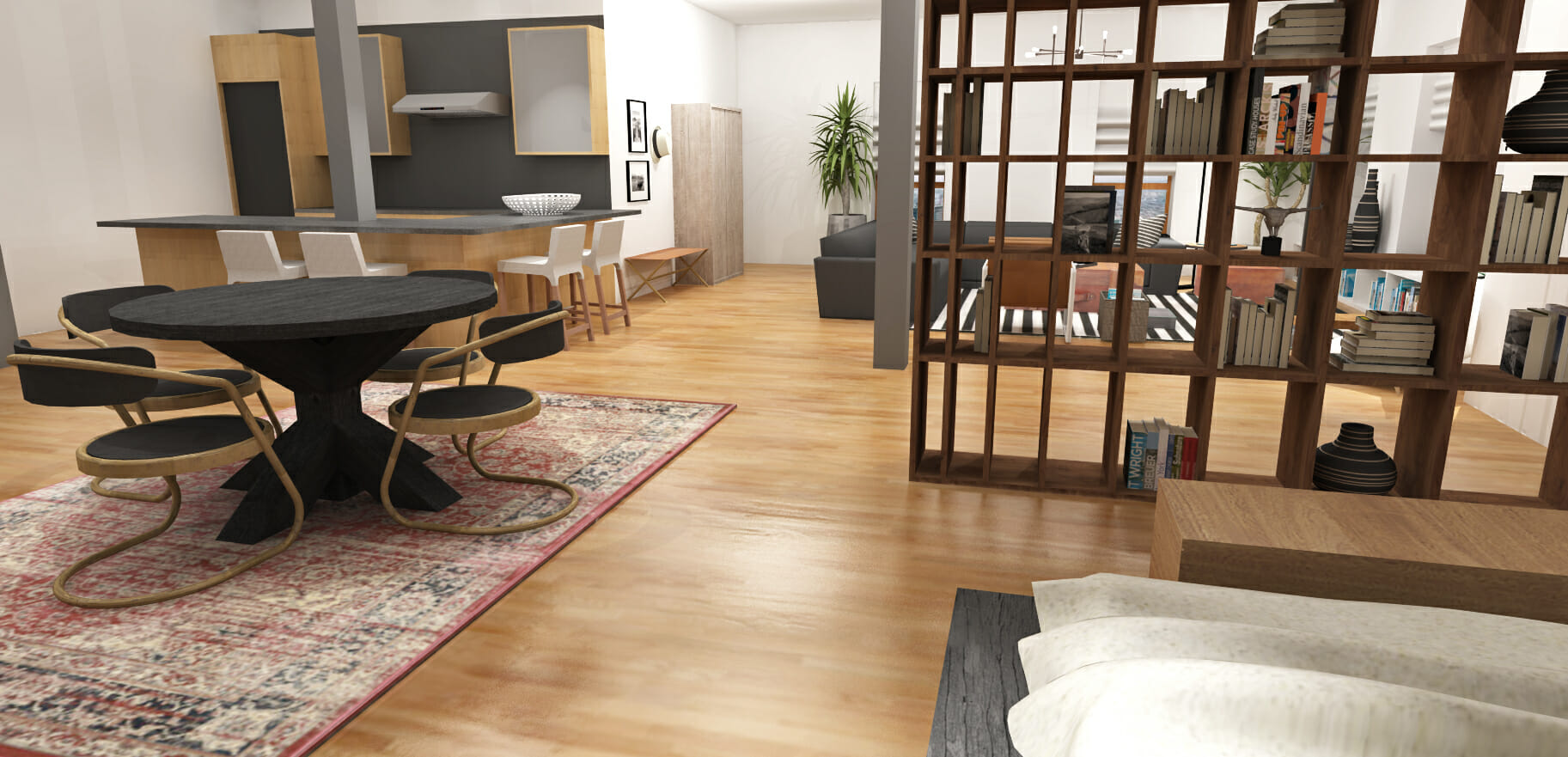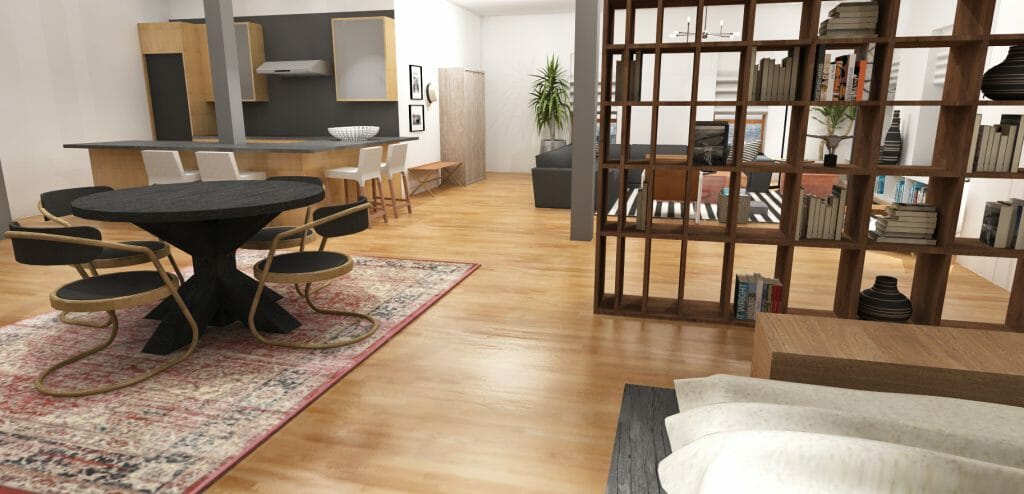 A large contemporary bookshelf became a decorative divider between the living room and bedroom. Used for books and decorative accents, it is both functional and an aesthetic focal point.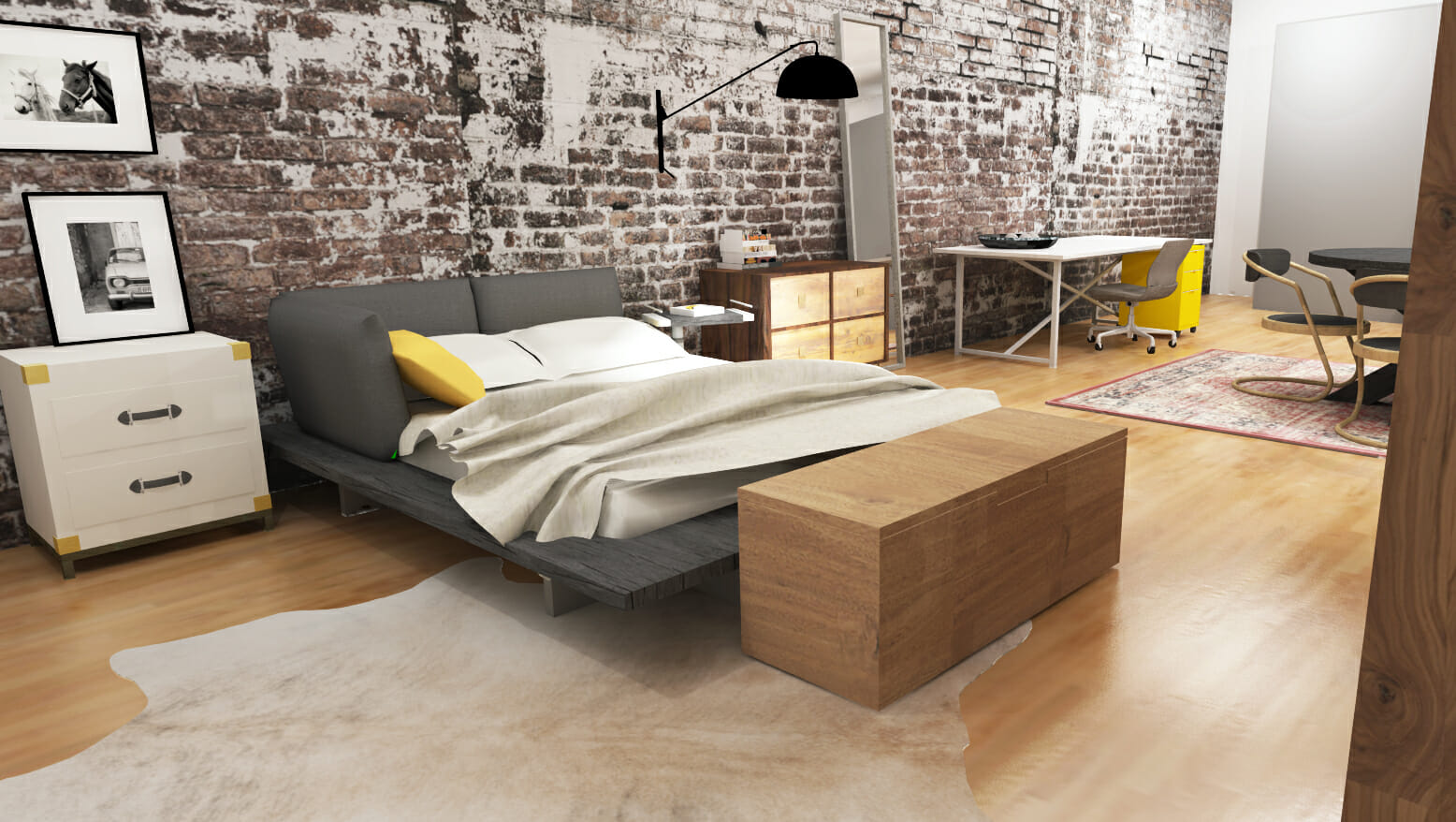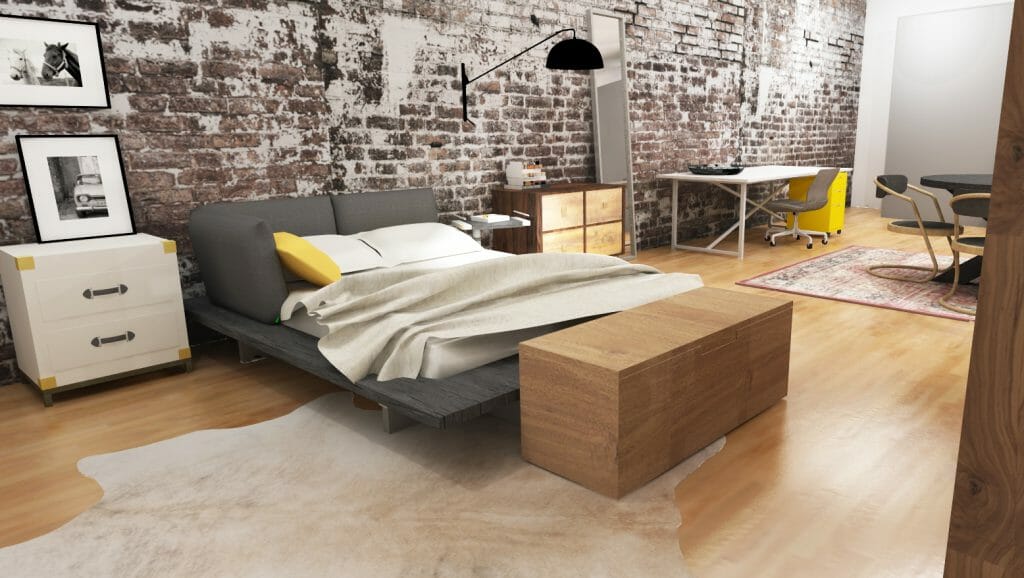 A platform bed checks off the zen/minimalist requirement while different night stands offer an eclectic spin to the bedroom area. Pops of yellow brighten the otherwise neutral palette.
GET THE LOOK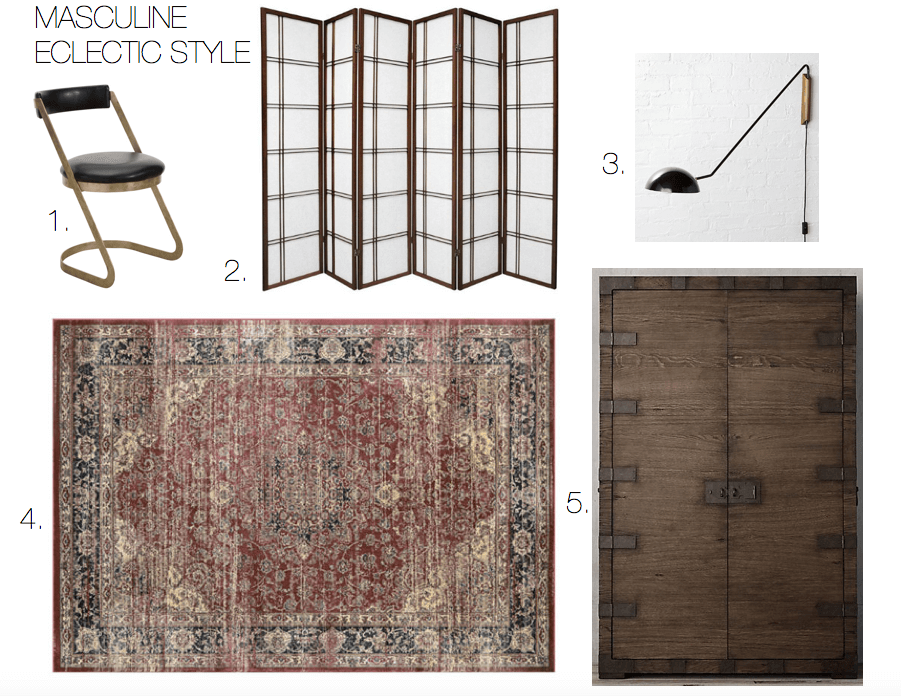 For more on Laura A.'s work, check out our Designer Spotlight post.
Inspired by this transformation? Start an online interior design project now to get proposals from multiple professional designers and a beautiful, spatially functional design.
Written by Decorilla designer, Christine M.
[Images: 1. top image, 2. Decorilla design project]