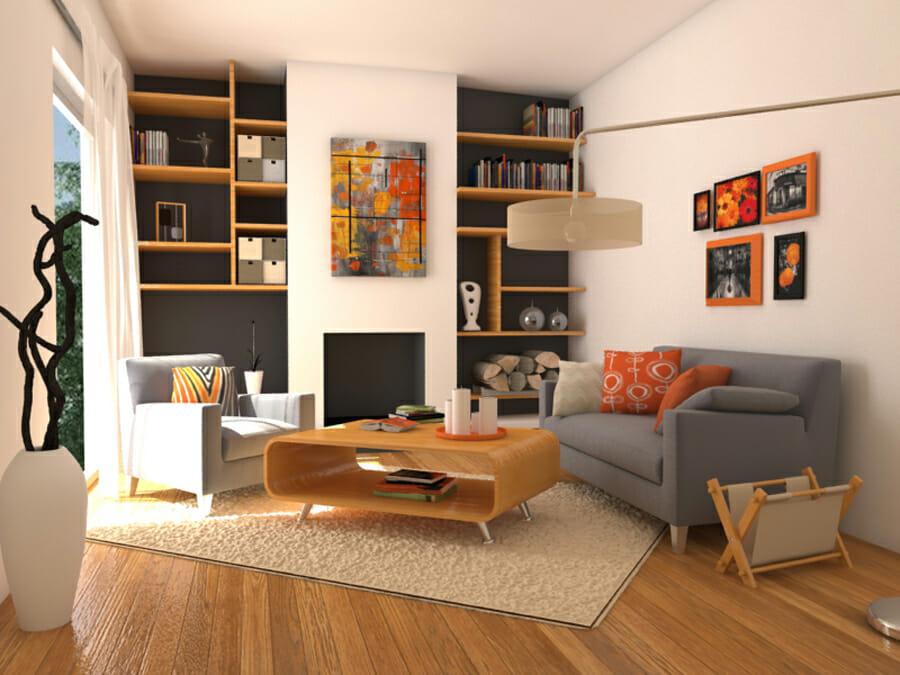 The magic of interior designers is their ability to tap into the uniqueness of each space, to reflect the needs of each client, and to create a beautiful and comfortable space. Our designer spotlight this month shines on Anna Tatsioni, who is inspired by this. To her, it is the secret to interior design success. Here she shares more on using her instincts on projects, what trend she feels is here to stay, and why the living room is her favorite room in her home.
1. Were you always interested in design? 
Yes! I remember myself in high school… I was anxious that I wasn't talented enough to be an interior designer. One day I gathered all my sketches and I found my art teacher to show them to her. She suggested that I should study architecture. Fortunately, I followed her advice! It took me some years though to find out that interior design is my real passion, but one thing led to another, and here I am!

2. What is your design style? 
This a difficult question… All designs styles can be amazing but If I had to describe mine, I would say that it stands somewhere between contemporary, industrial modern and transitional. However, most times I find myself mixing styles and items according to the client and the space. I love the clean lines and simplicity of minimal and Scandinavian design, the warm feel and colors of bohemian, the raw materials and textures of industrial and the comfort and informality of transitional style. Also, I have a small obsession with vintage and repurposed items.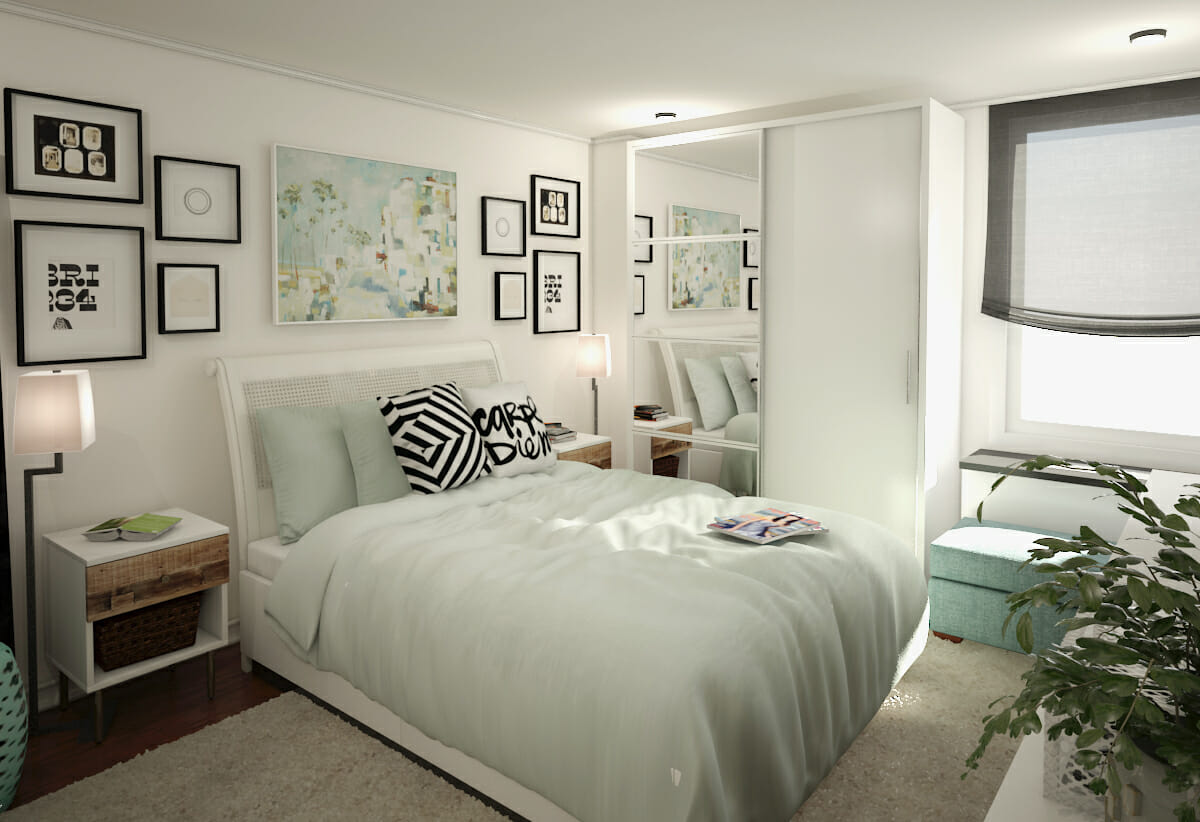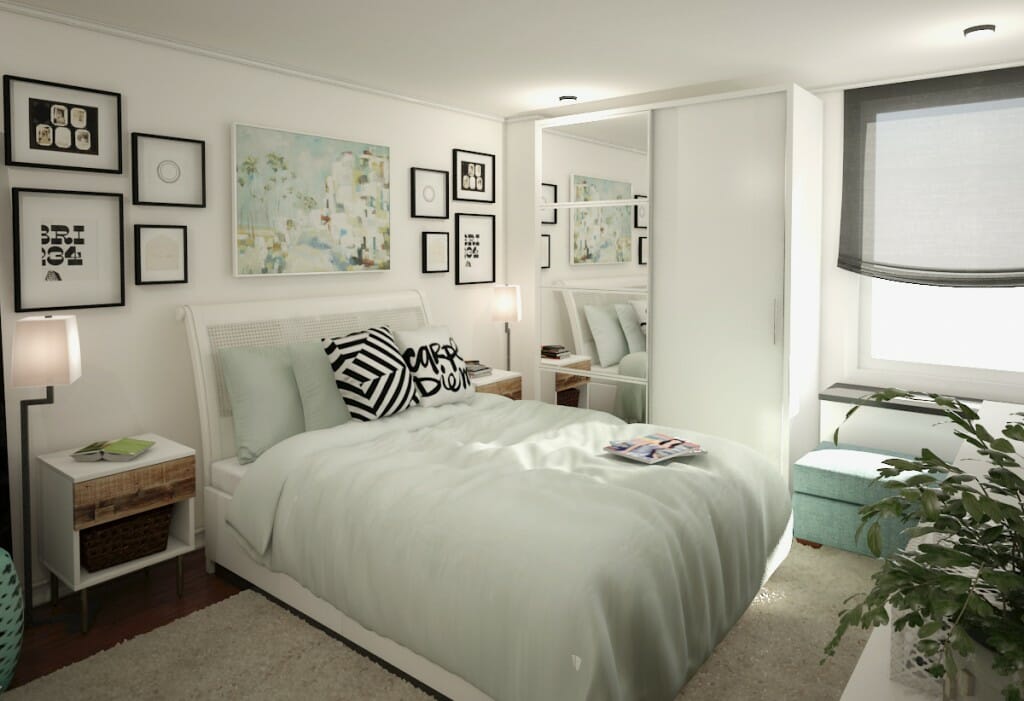 3. Who or what influences your work?
I can't name only one influence. I think it depends… Sometimes I am influenced by nature and everyday living. Other times I am influenced by people and their personalities. I believe though, that most of the times I am influenced by the space and its elements. The structure, the natural light, the scale.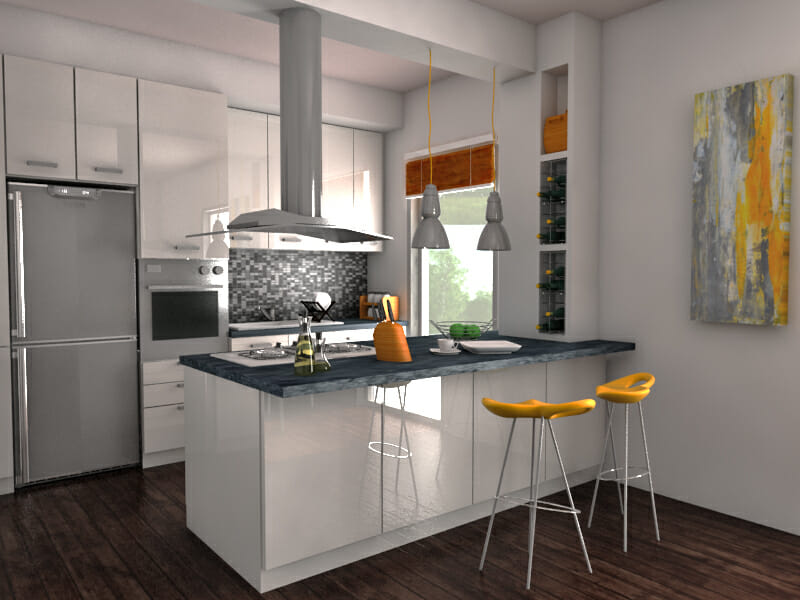 4. Do you have any personal design secrets you'd like to share?
I think the secret is to follow your clients' project brief and design preferences. Every interior design has a different recipient, so you should try to decode the clients' imaginations and their descriptions of an ideal space and then follow your instincts and guide them. Sometimes this can be hard and confusing, but I think this is the secret to create inspiring spaces while having happy and satisfied clients.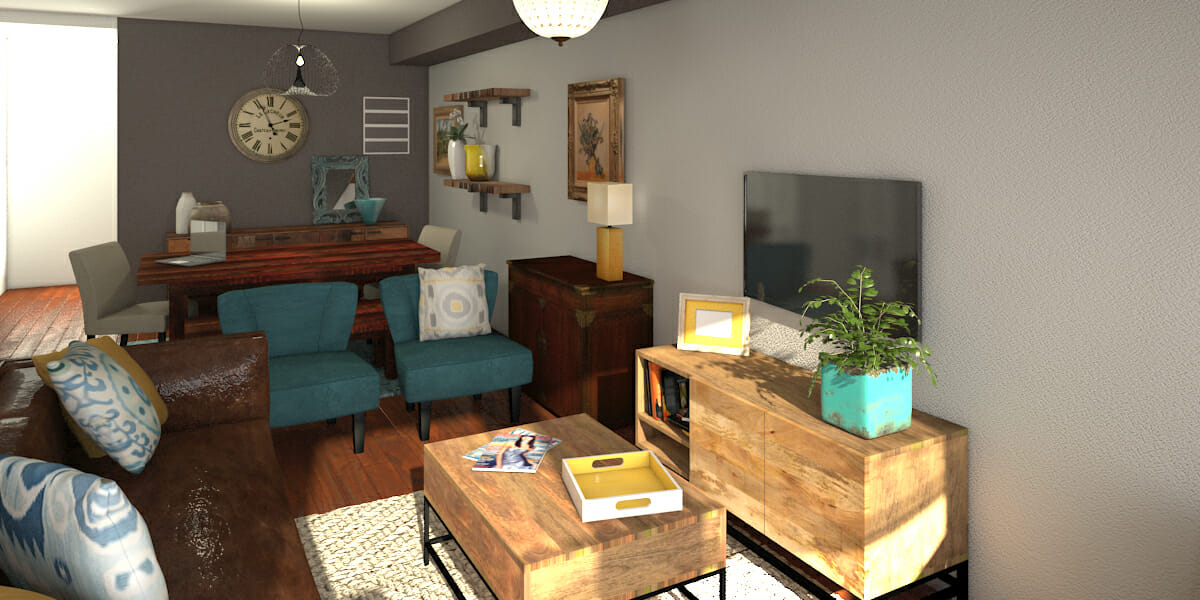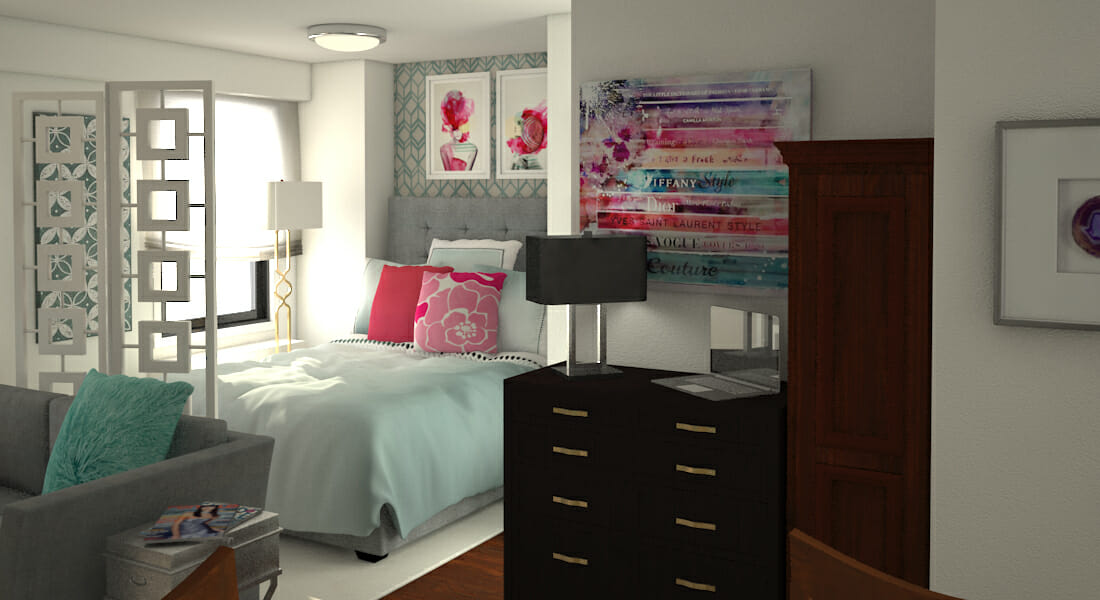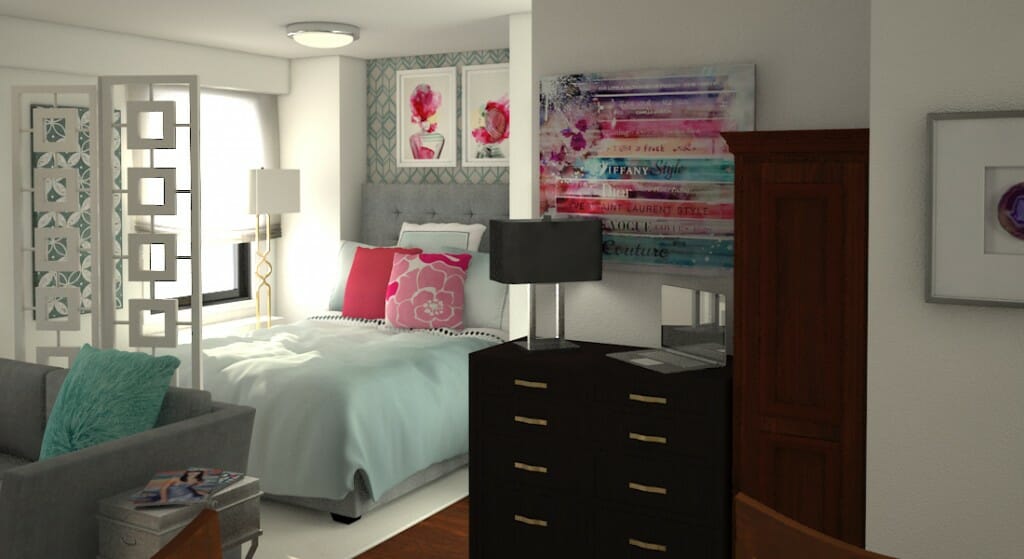 5. What current trend do you think we'll be so tired of in five years? What current trend do you love?
In my opinion, we might get tired of pastel colors in five years, although I do like the softness of the muted pastel color palettes currently promoted by high end brands and interior design sites. The trend that I love at the moment is recycled or reclaimed wood. I love the fact that reclaimed wood furniture stand can be considered industrial, vintage or even rustic; they are also eco-friendly and have a unique appearance.
6. If you had to pick a favorite room in your home, which would it be and why?
I love my home and I am one of those people that enjoys spending time there. I think the living room is the room I like the most. It's where all the action takes place! It's where me and my husband spend the most time together and where we hang out with friends and family. We recently bought a sectional and a coffee table and we love the new look of our space.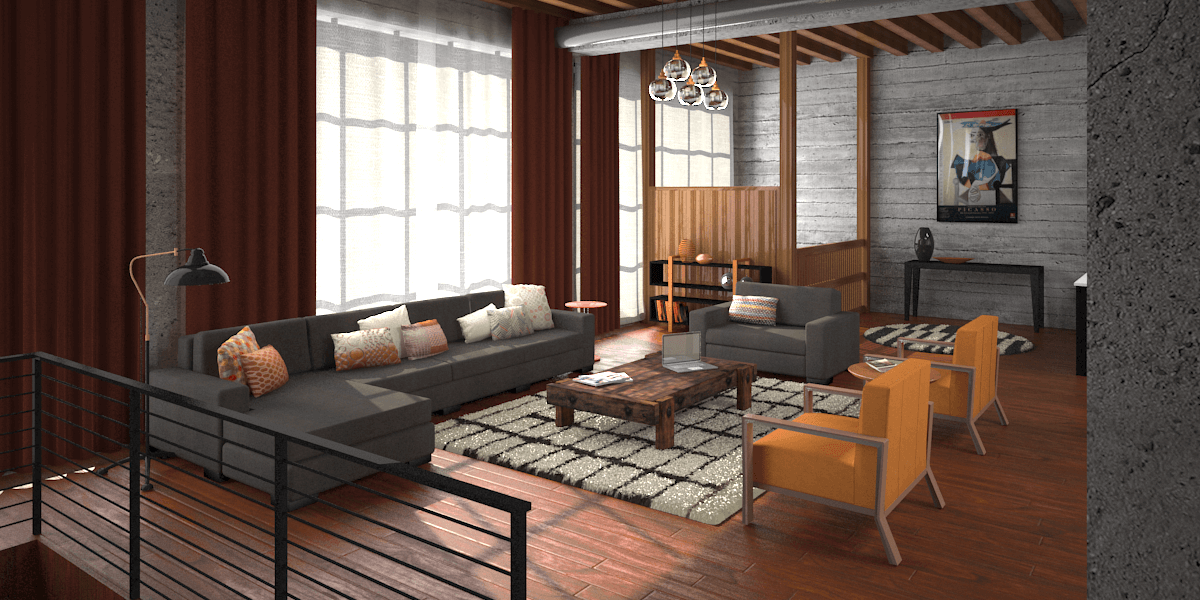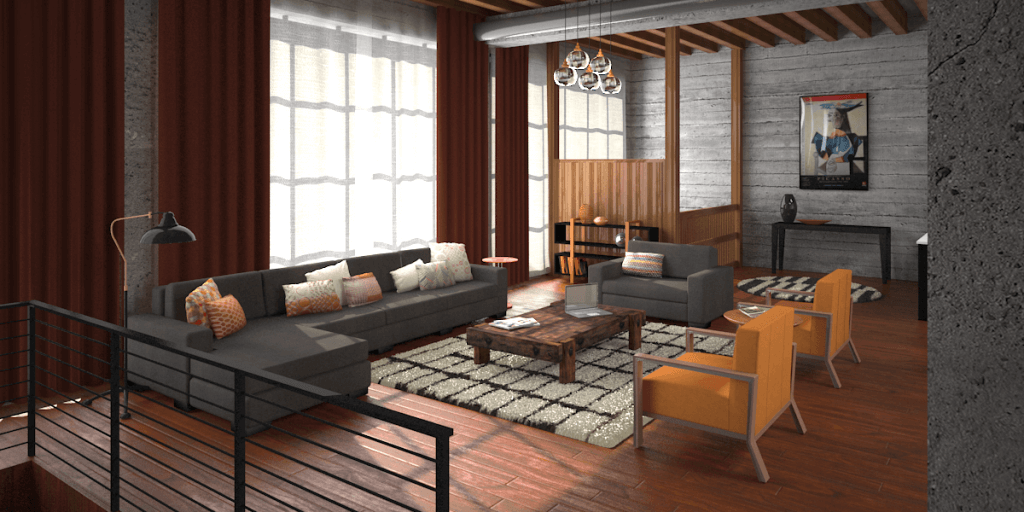 7. What is your favorite design magazine or blog and why (besides yours :))?
Besides spending tons of time on Pinterest where you can find literally anything, I love reading Design Milk because it's full of new products and suggestions and Apartment Therapy where I love the house tours. Also, I read Emily's Henderson blog and My Paradissi (Fellow Decorilla Designer, Eleni does a great job!). As for architecture, I like Dezeen and Arch Daily.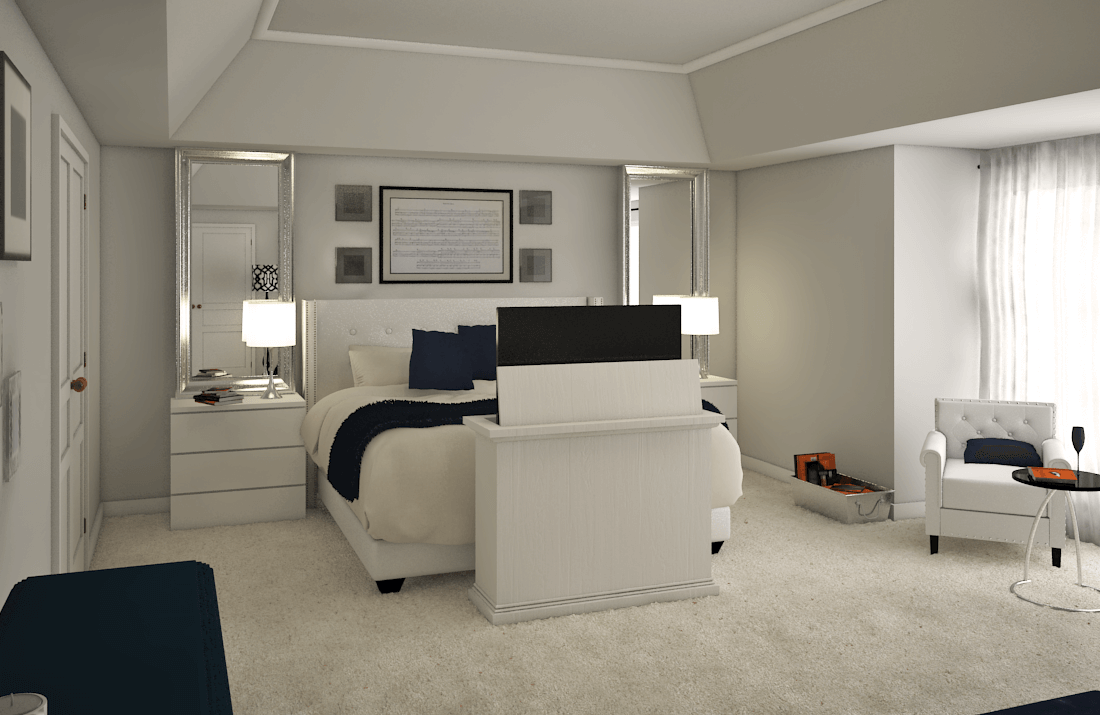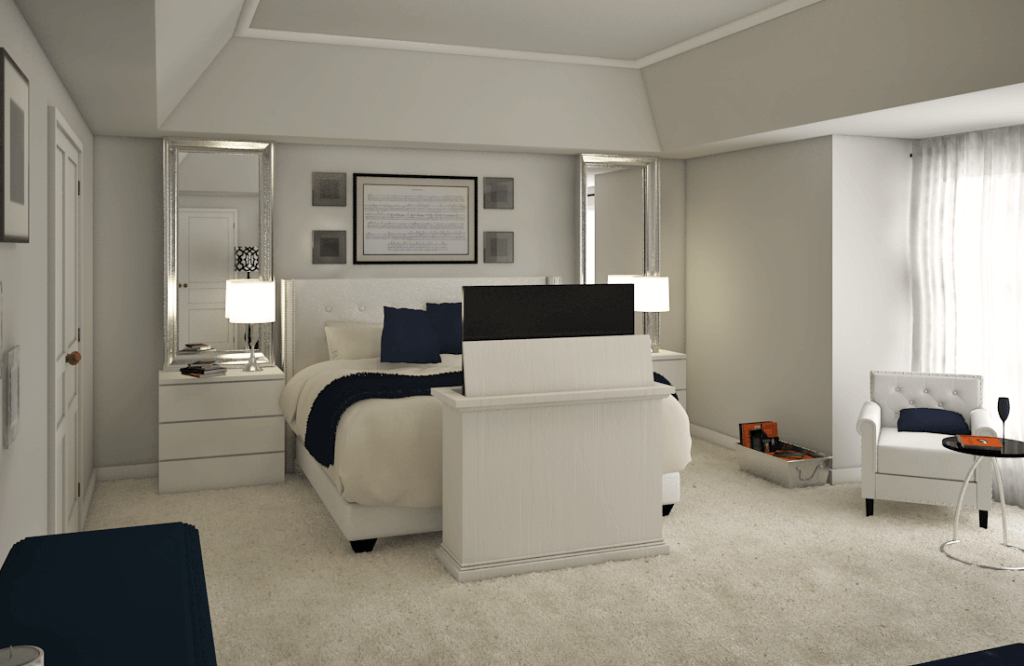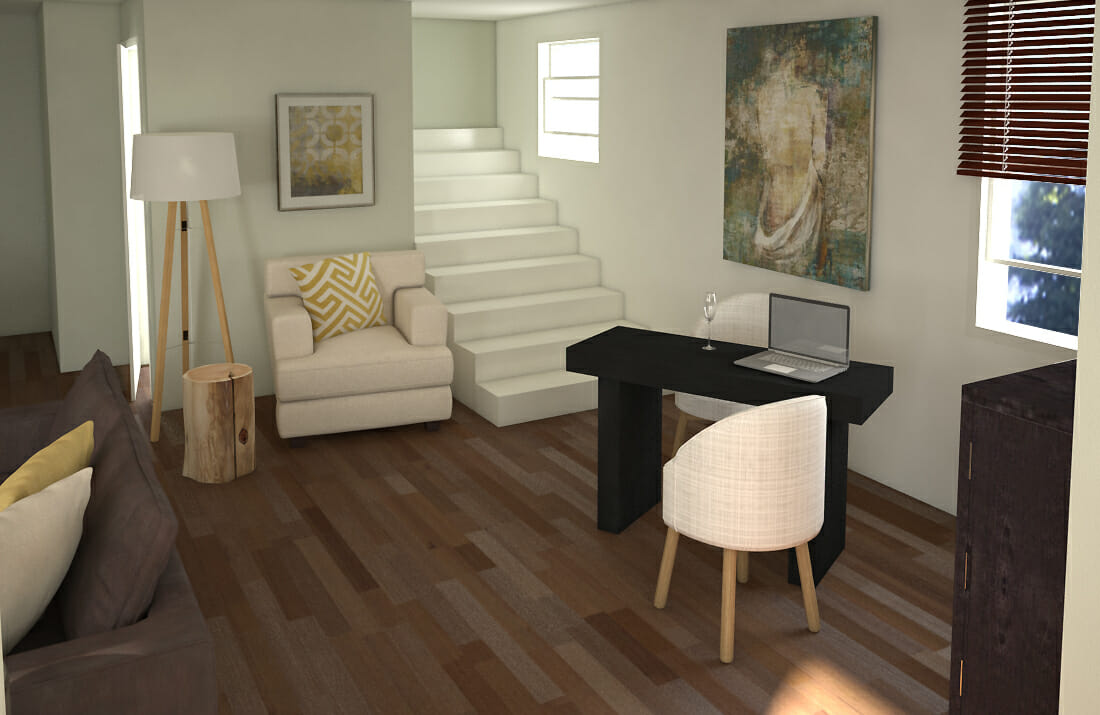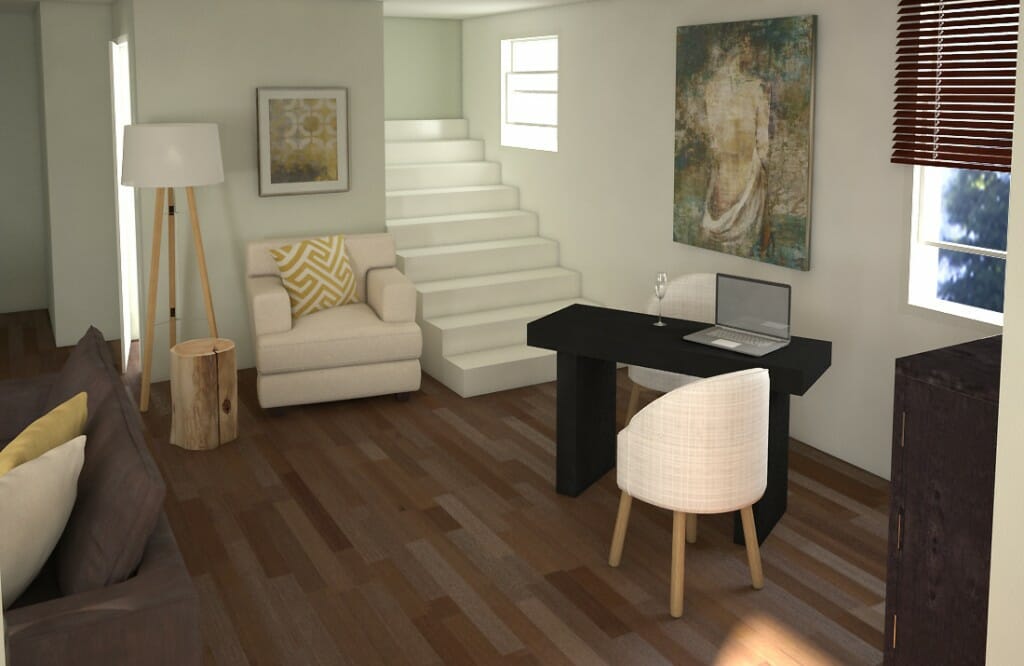 8. What is the best thing about being an interior designer?
First of all you have the opportunity to improve your clients' everyday living by improving their space and this is really amazing. However, for me the best thing about being an interior designer is the challenge. Every new project is a new unique and exciting experience.
For more examples of Anna's talented work, check out her design portfolio. Also, you won't want to miss her posts on how to create the perfect monochromatic room or how to design with shades of blue.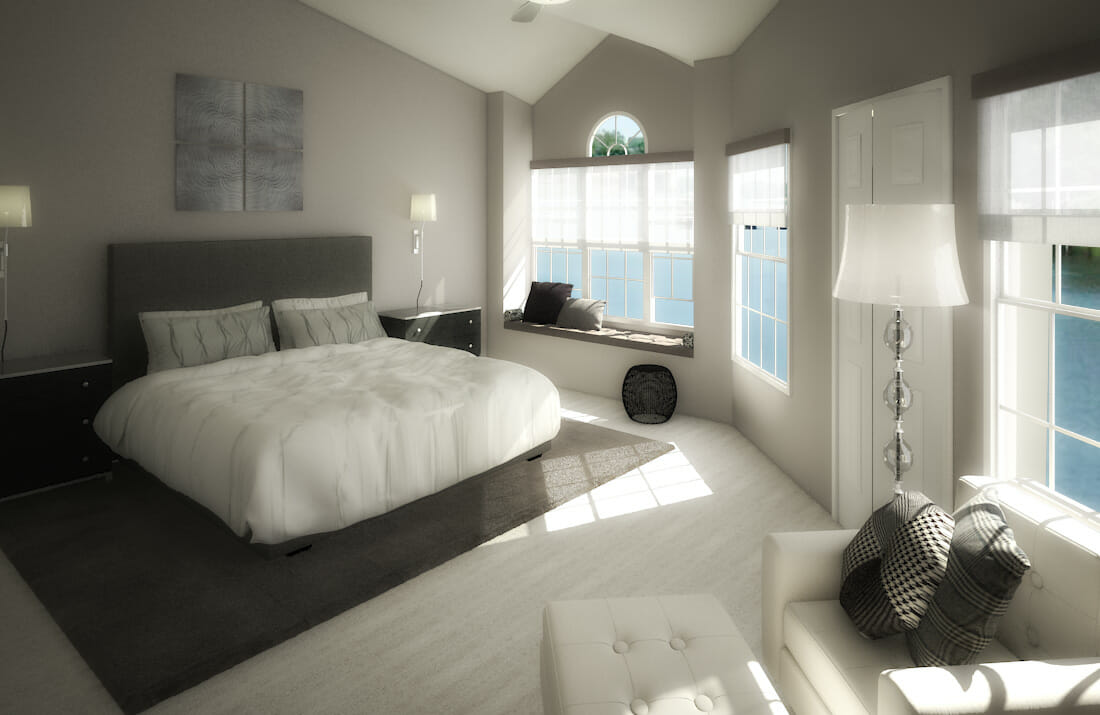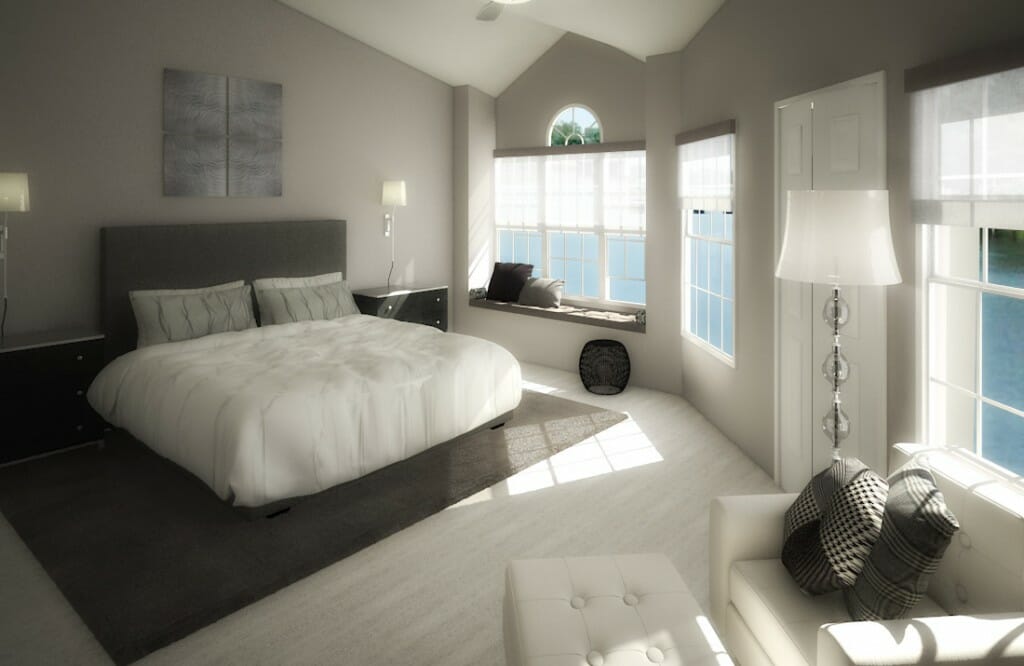 [Image credits: 3D renderings by Anna T.]