Sarah R.
Sarah is an interior designer, with a heart and passion for eclectic and profoundly personal spaces that represent the lives of her clients. Her design style mixes old with new, integrating textures and color, layered with pieces that feel traveled and have history. Sarah's design philosophy is based on the belief that homes should be comfortable and livable while at the same time beautiful and a truly curated reflection of the people who inhabit them.
Describe your go-to style:
A space should be a place you love and that really reflects you. Home should reflect your personality, passions, heritage, and history. Places where your family is from, places you have been, and plan to go. Interior design is more than creating a plan or making spaces look like a magazine. At the core, it's about shaping the spaces where you will live your life, making memories while spending time with friends and family. This means thoughtful attention must be paid to balancing aesthetic with function while also reflecting your personality to create a comfortable space for anyone who spends time there.
What drives you to design?
Connecting with the most incredible clients and being welcomed into their personal spaces is special and incredibly rewarding. The best designs come from the best connections. Getting to know my clients from how they want to live in their spaces to their favorite recipes is how you get to the heart of well-designed space.
From where do you draw most of your inspiration?
I'm always inspired by travel. It is truly a transformative experience that fuels me in every aspect of my life. I most love colors and textures that are found in textiles, finishes like tiles and weather-worn plaster and the juxtaposition of old with new. There is nothing better than getting a bit lost in taking in the beauty of the unknown and discovering places and things that speak to you. Some of my most inspiring trips have been to Marrakech, Oporto and Paris.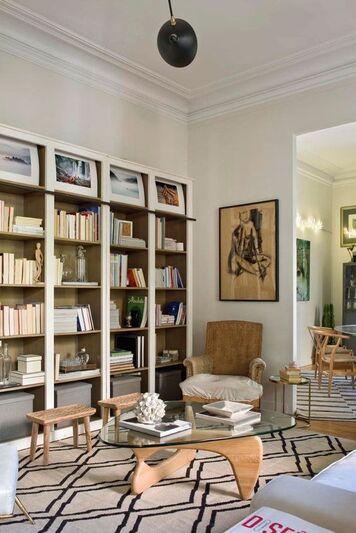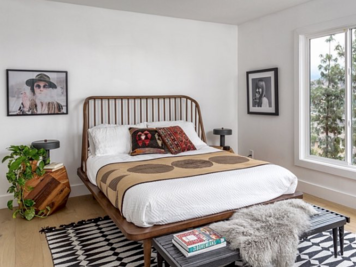 ECLECTIC MID-CENTURY MODERN BEDROOM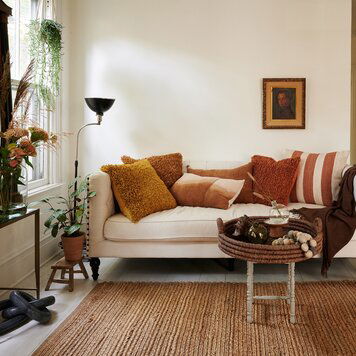 COZY ECLECTIC LIVING ROOM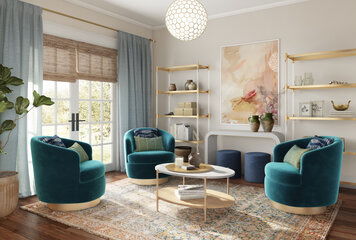 MODERN ECLECTIC LIVING ROOM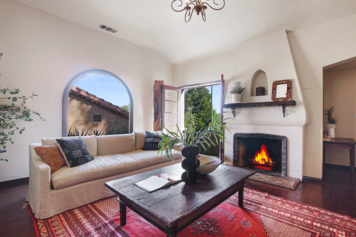 ECLECTIC SPANISH LIVING ROOM
OUTDOOR SPANISH DINING SPACE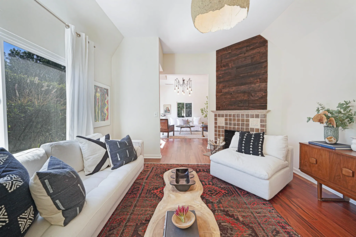 WARM MID-CENTURY MODERN LIVING ROOM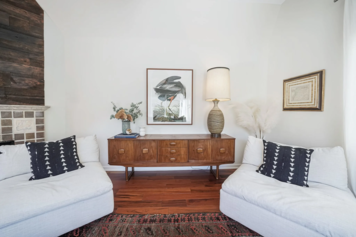 WARM MID-CENTURY MODERN LIVING ROOM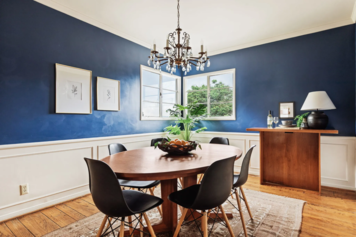 MID-CENTURY MODERN DINING ROOM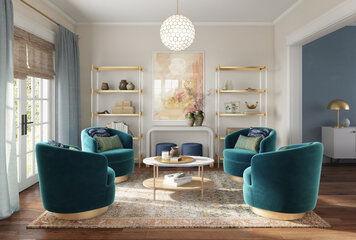 ECLECTIC MODERN LIVING ROOM