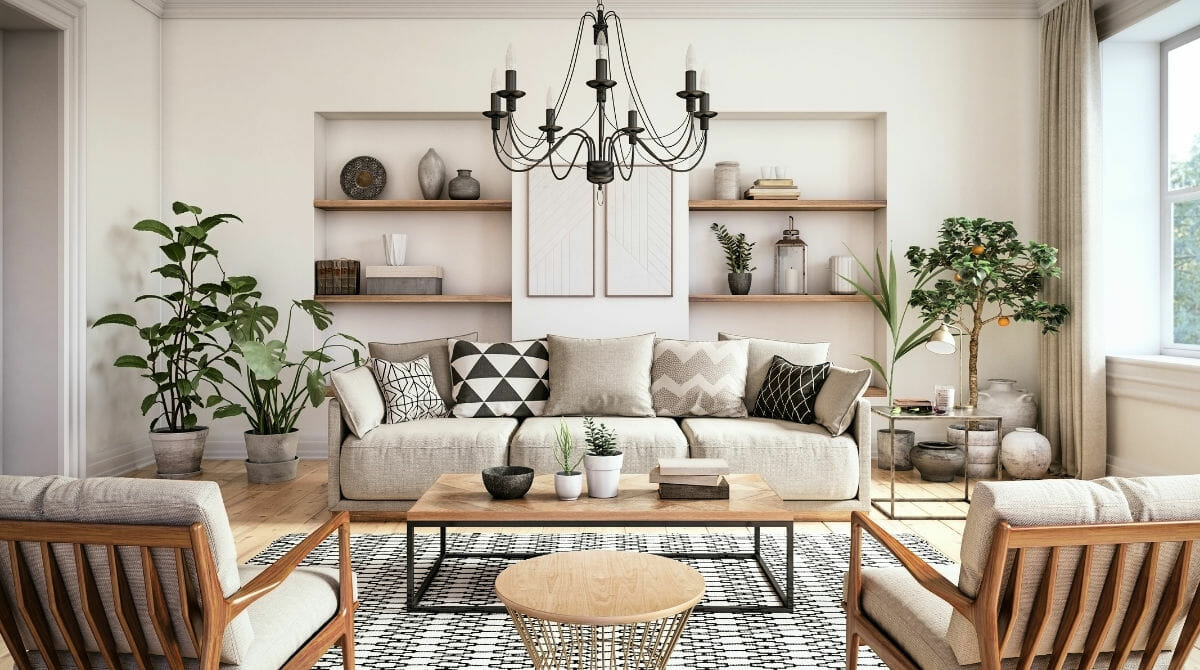 Commonly referred to as the "gateway to the West" St Louis, Missouri is also a gateway to excellent interior design, with its frontier-town roots and eclectic vibes. While Decorilla is proud to have some of the top St Louis interior designers on board, we also like to scout for what's happening among the other creatives here. So, whether you're searching for some inspiration for your humble abode, or would like to hire an interior designer, we have just what you're looking for. Read on to see who's who among the top St Louis interior designers and decorators. 
Top 10 St Louis Interior Designers & Decorators
Choosing the best of the best is never an easy task when the selection pool is as talented as the interior design scene in St. Louis, Missouri. However, we love to keep an eye for interior designers and decorators who push the boundaries while also offering exceptional customer service in the process. Given the varying styles, skills, and services these creatives deliver, you'll certainly find an interior designer that speaks to your favorite looks. The decisions were tough, but here's who made the list:
Emily Castle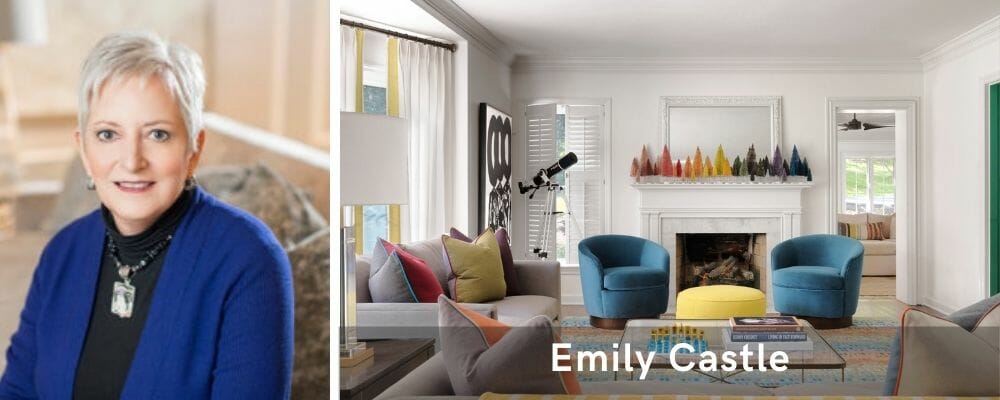 Emily founded Castle Design in 2003, which is now one of the most renowned boutique firms in the city. She takes pride in working on all kinds of projects from sprawling villas to urban condos. As a result, Emily is a top interior decorator in St Louis, with a very modern style that features elements of comfort. She designs thoughtful spaces, taking into consideration the lifestyle, preferences and habits of her clients.
Want to find an interior designer in St Louis to help you update your space? Then, schedule your

Free Interior Design Consultation

to learn more about your options today!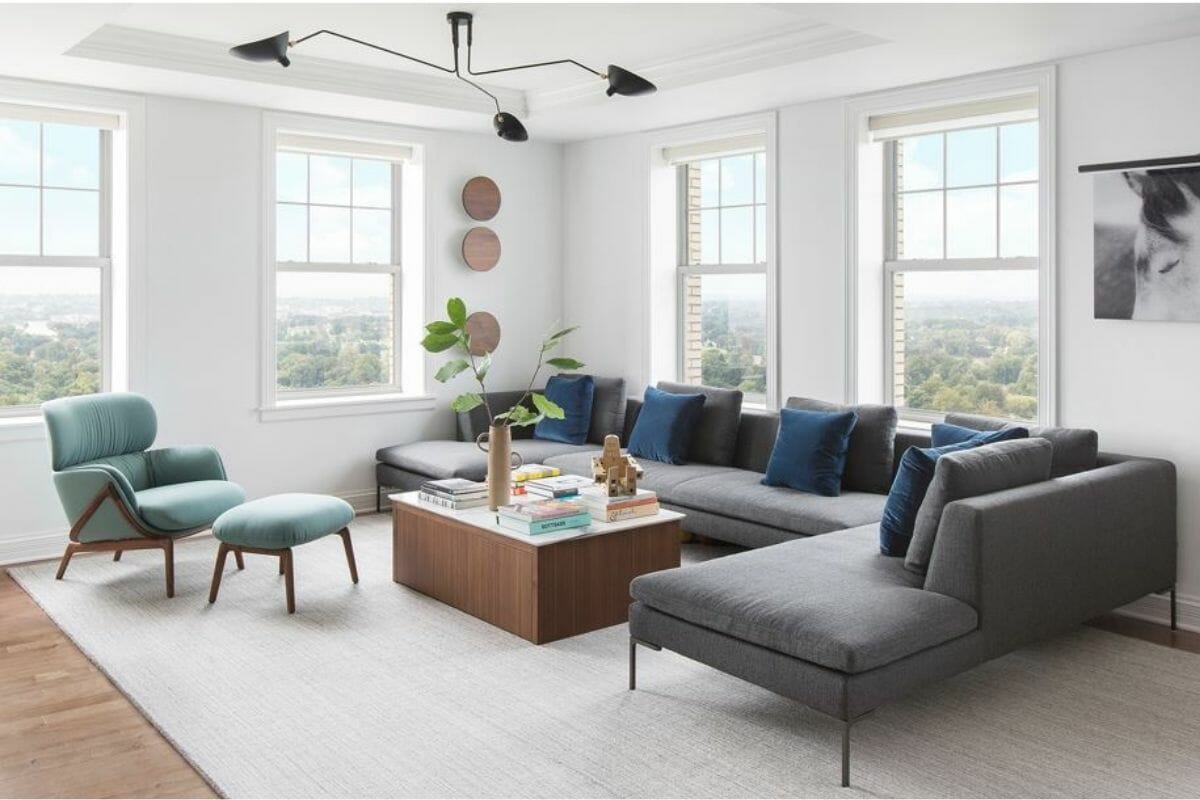 WHAT WE LOVE: Fresh feel and comfy spaces that are perfect for snuggling.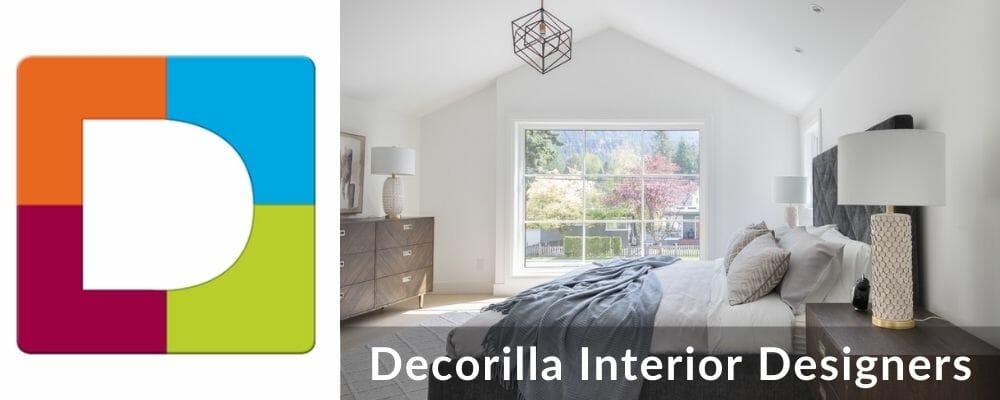 Decorilla offers an array of fully vetted and affordable interior designers. This talented team can tackle any type of space or style you might desire. And unlike most St Louis interior design firms, every project with Decorilla begins with design concepts from multiple designers. Clients then have the choice of which option best suits their needs and will continue working with that designer to finalize photorealistic 3D renderings of the new space.
In addition, the designer will provide a detailed floorplan, color palette, and a helpful implementation guide to bring the design to life. Clients can also expect a curated shopping list with large savings on furniture and decor, with up to 45% off popular retailers such as Pottery Barn, Wayfair, and West Elm. Better yet, these savings often add up to be more than the cost of the design fees. The service also includes a complimentary shopping concierge that will handle all the ordering, tracking, and delivery.
WHAT WE LOVE: The opportunity to receive multiple initial concepts to choose from, in addition to stunning designs available at affordable flat rate prices.
Marcia Moore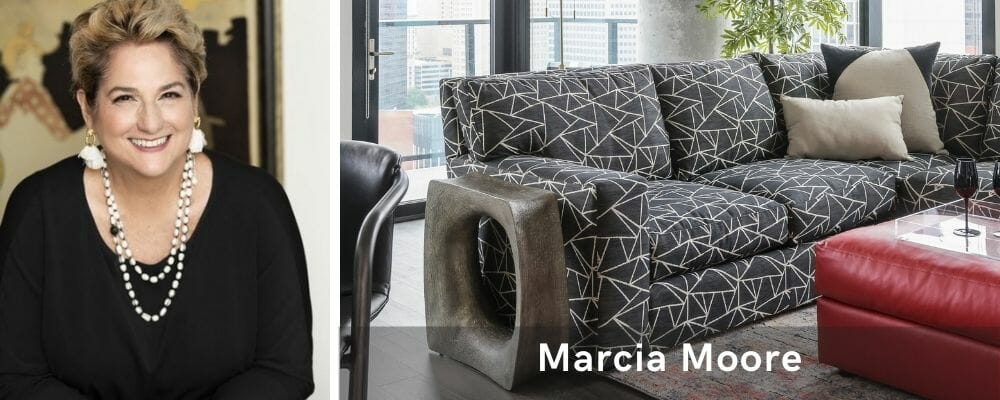 Marcia is the award-winning owner of a St Louis interior design firm and an associate of the American Society of Interior Designers (ASID). She is known for creating warm, inviting and delightful spaces. Her keen sense of mixing playful colors with interesting textures is what makes her one of the top Houzz interior designers in St Louis. In addition, she has a passion for writing about design and has contributed regularly to local publications. Marcia tries to marry her charming design sense with the client's personal taste. As a result, the interiors she designs are just breathtaking!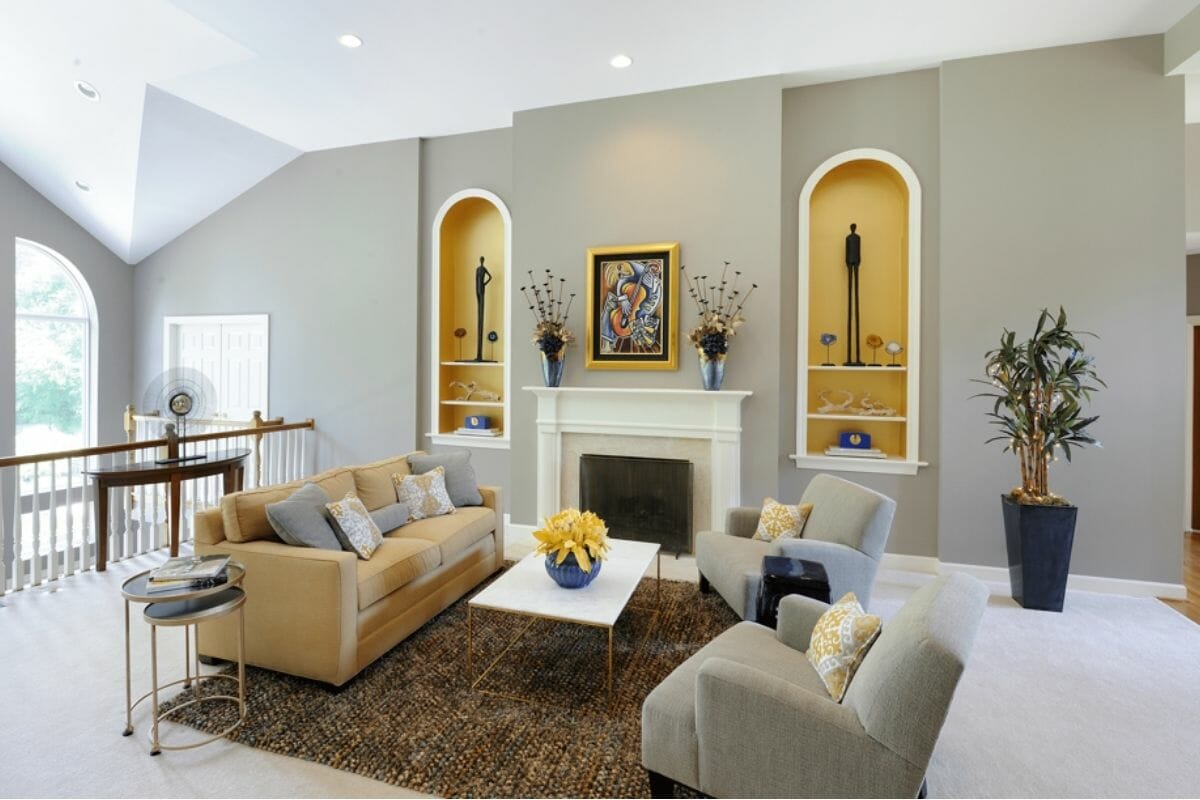 WHAT WE LOVE: Joyful spaces full of bright colors and statement home décor accessories.
Sara Luigs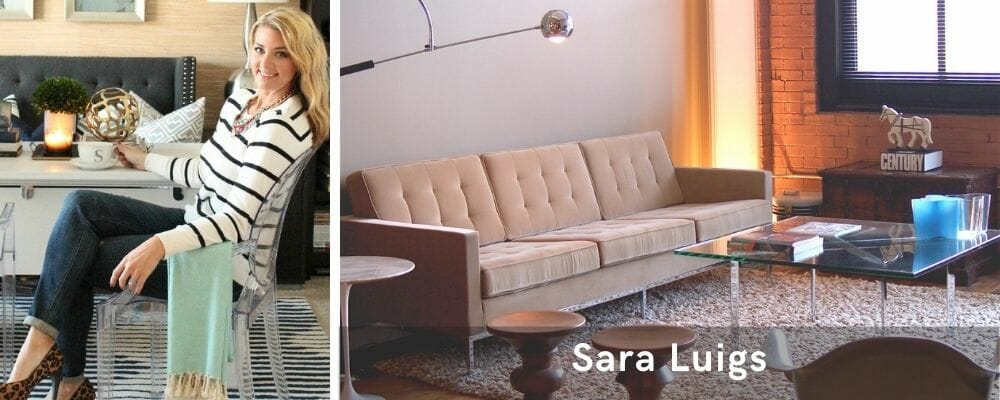 Sara's extensive experience in the fashion and interior industry helped to polish her design eye. After working for over a decade in top design firms, she decided to become her own boss. Cure Design Group is a platform that helps designers come together and prettify spaces one home at a time. The best thing about Sara's style is her versatility and fearlessness. From quirky interiors to sophisticated modern, there is no design style Sara hasn't conquered.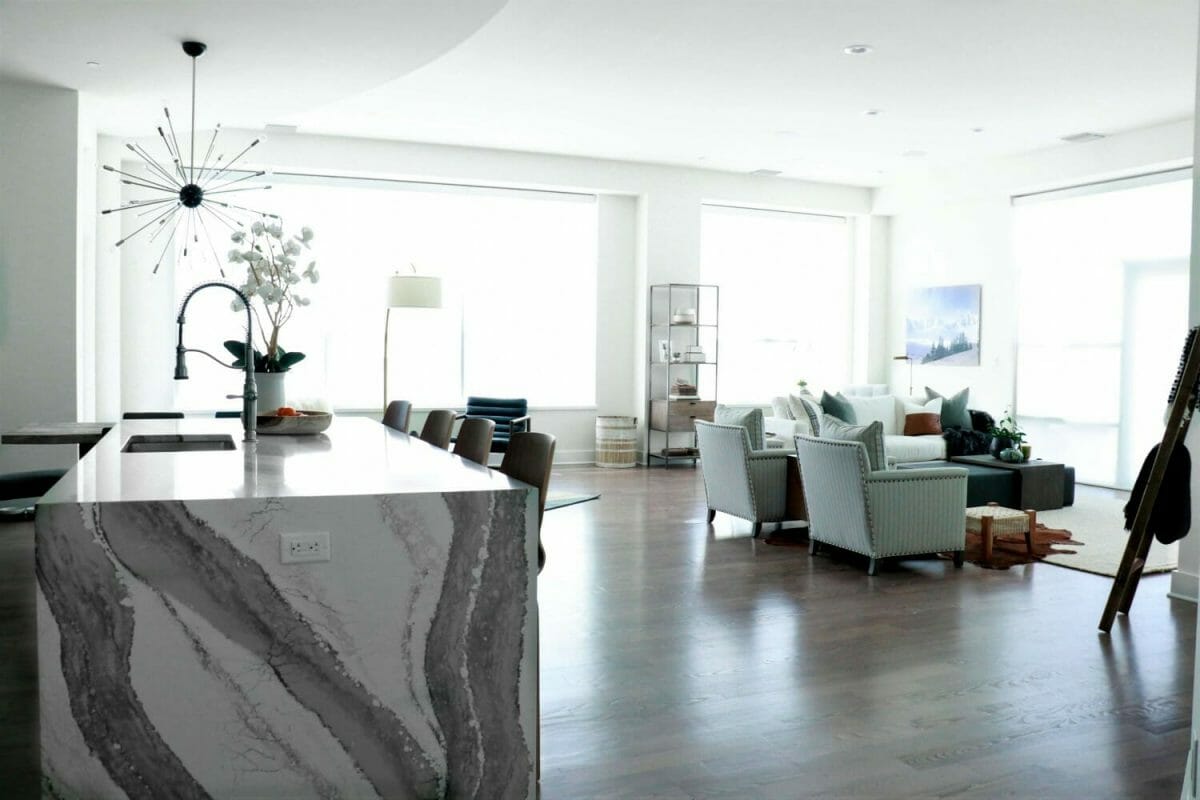 WHAT WE LOVE: On-point accessorizing game and eccentric style that is truly authentic to interior design in St Louis.

April Jensen Interior Decorator St Louis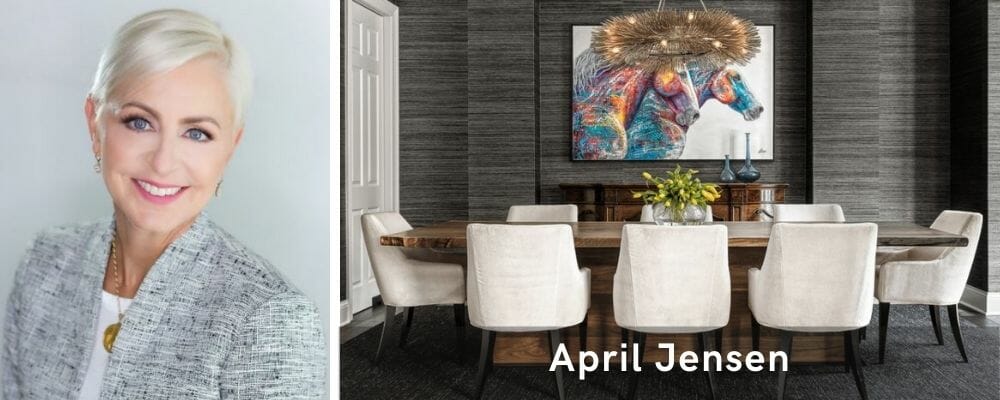 April's design style is dynamic and full of personality. She likes to use timeless pieces for her designs and layer them with funky decor to achieve a modern look. In addition, she focuses on fun collaborations and meaningful relationships in order to achieve great results. All her designs have an opulent feel that is carefully put together to tell a story. Her decades of experience and powerful approach to design certainly makes her one of the most sought-after interior designer in St Louis, Missouri.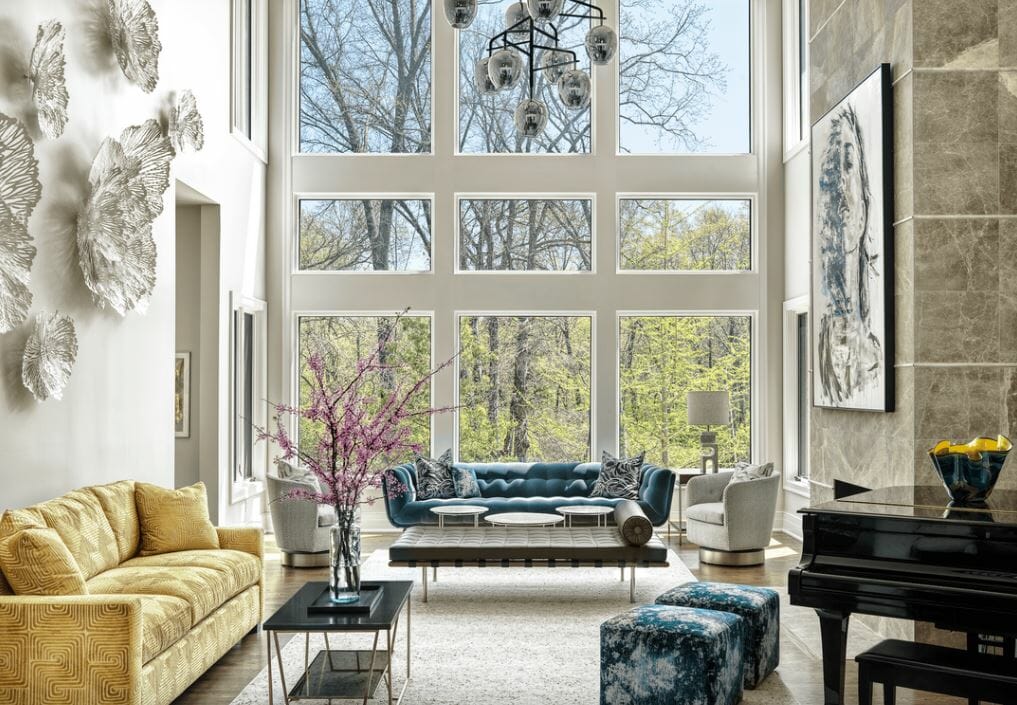 WHAT WE LOVE: Authentic spaces that have a strong personality and powerful feel to them!
Nisha Tailor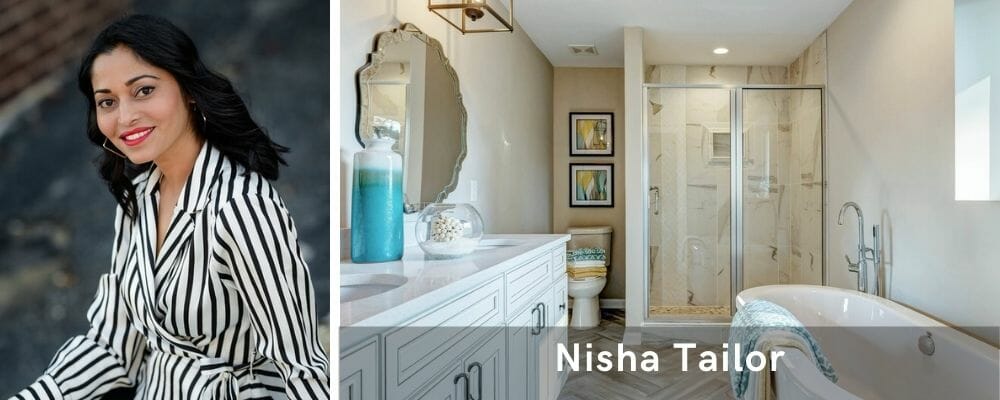 Nisha's bold and fearless approach to design is what makes her so special. Her chic disobedience and brave design decisions help her in curating extraordinary spaces. Therefore, if you want to hire an interior designer that curates out-of-the-box designs, Nisha should be among your top choices. In addition to her quirky endeavors, Nisha also takes pride in working closely with her clients to make the space functional and aesthetic. No wonder she is one of top St Louis interior designers.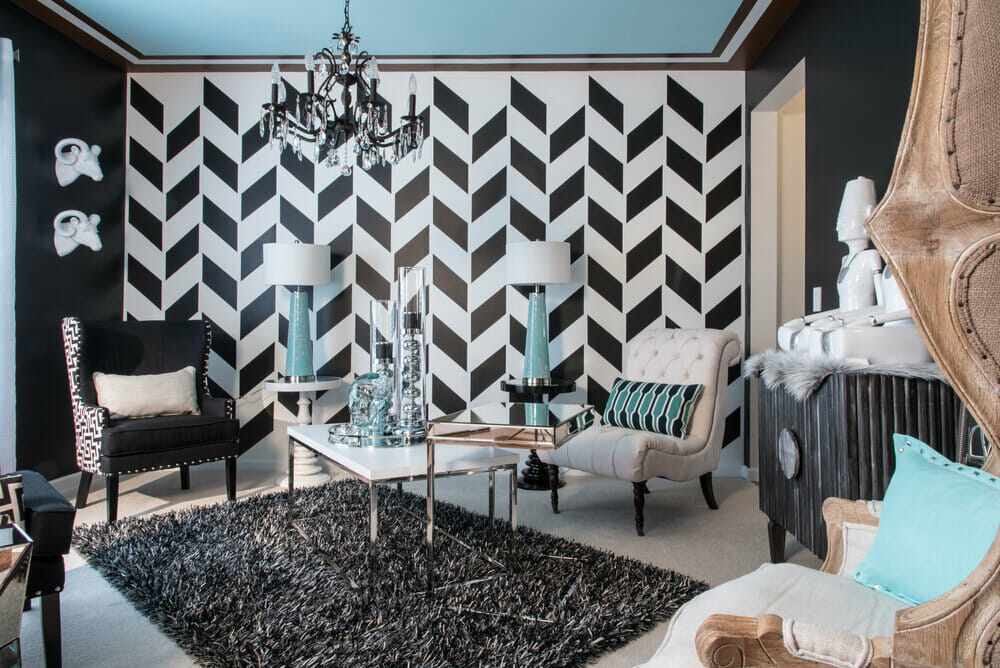 WHAT WE LOVE: Bold colors, brave designs and quirky décor, Nisha's designs are a treat to the eyes!
Julie Abner Interior Design St Louis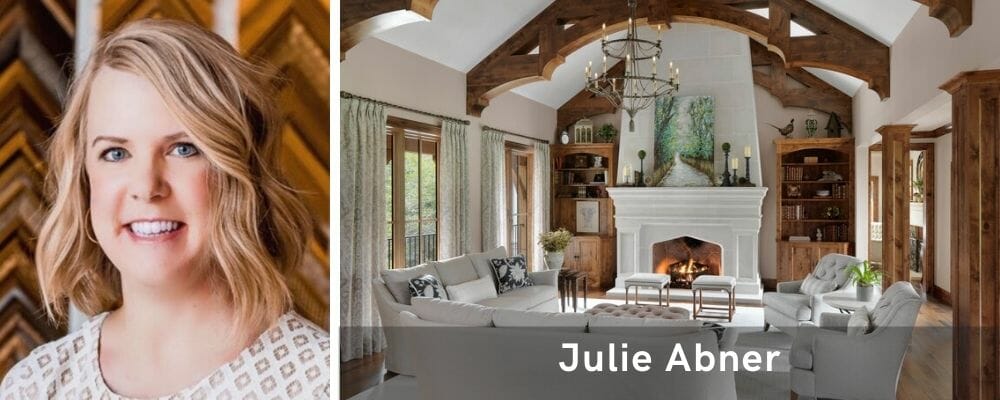 Julie's design journey started when she was a young girl who loved to play around with her parent's furniture. Through the years, her design style has evolved but her creativity remains unparalleled. As a result, Julie has created some awe-inspiring interiors and has risen to the top of interior design in St Louis. She designs welcoming and unassuming spaces for her clients that are personalized to a T.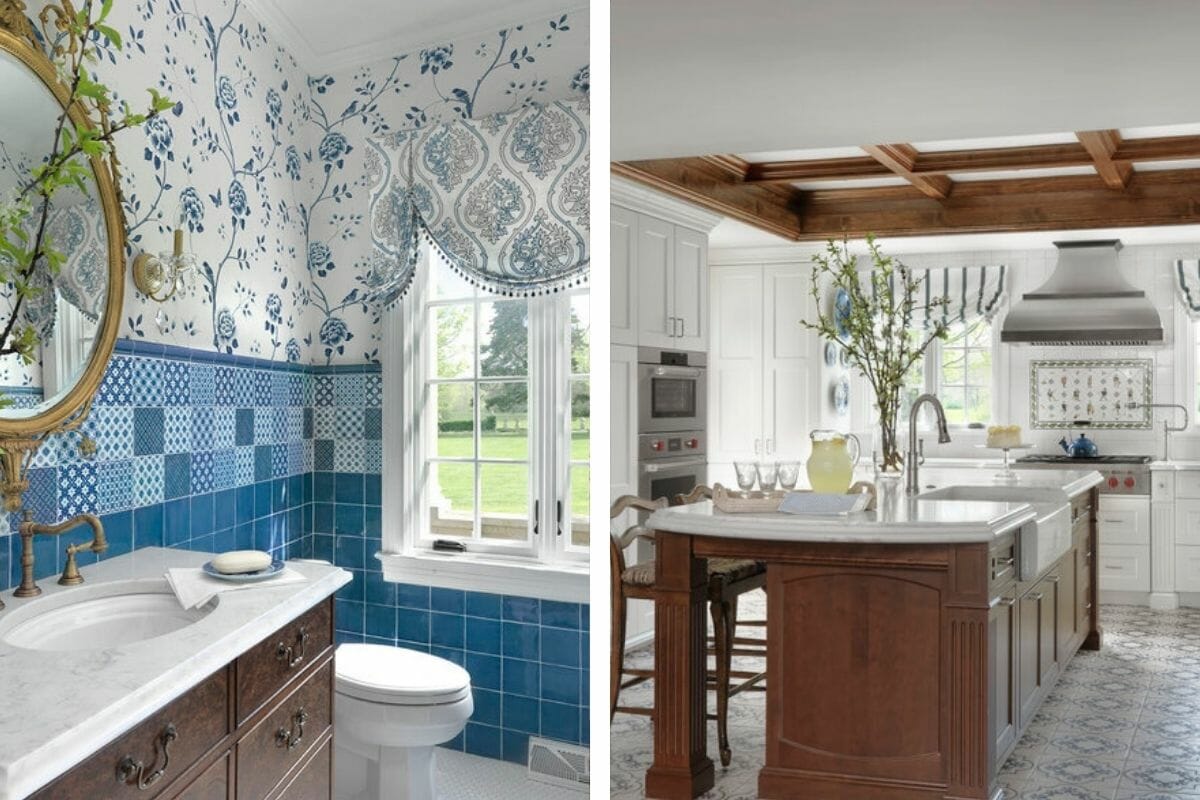 WHAT WE LOVE: Timeless and elegant spaces with sophisticated details.
Jennifer Rapp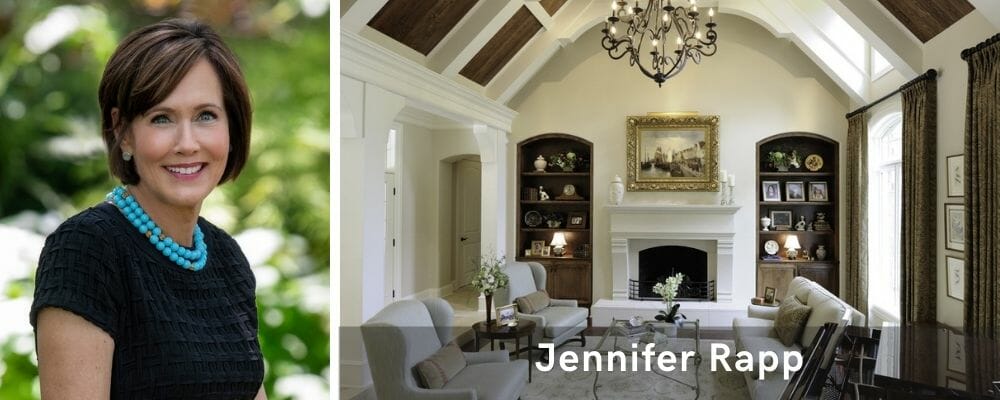 With over two decades of industry experience, Jennifer has climbed the ladder to become a top interior decorator in St Louis. She is recognized for her exceptional sense of elegant aesthetic. In addition, she enjoys creating interiors with vintage décor and collectibles. In other words, Jennifer's style is a perfect blend of luxury and functionality. Her remarkably simplistic style is very unique to interior design in St Louis.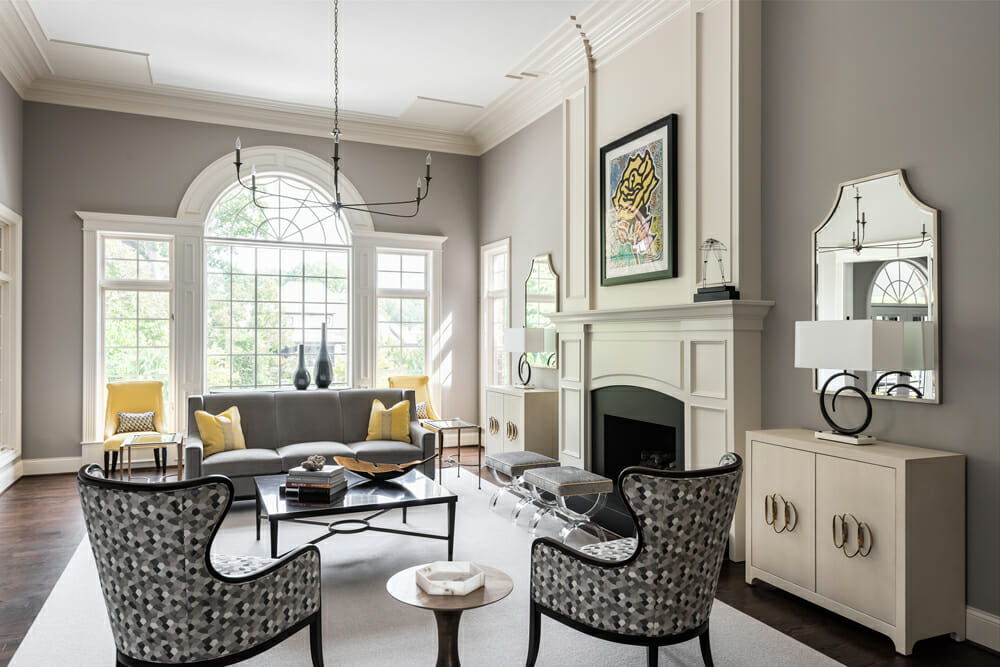 WHAT WE LOVE: Symmetric, clean interiors that incorporate rich textures.
Becky Robbins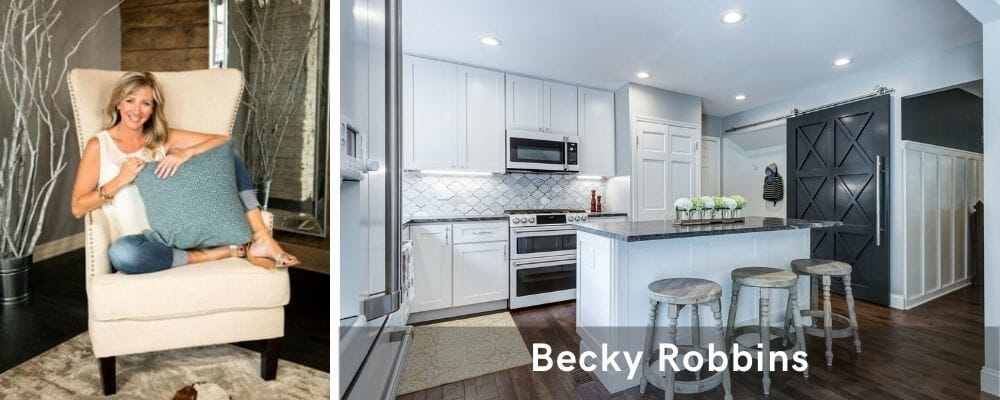 Specializing in renovation and remodeling projects, Becky Robbins is the a renowned interior decorator in St Louis. Most importantly, Becky and her team are true to their client's requirements. They design personalized spaces with distinctive elements to elevate the space. In addition, their attention to detail has landed them among the best Houzz interior designers in St. Louis.
WHAT WE LOVE: Stylish interiors punctuated with tasteful lights and accessories.
Ellen Kurtz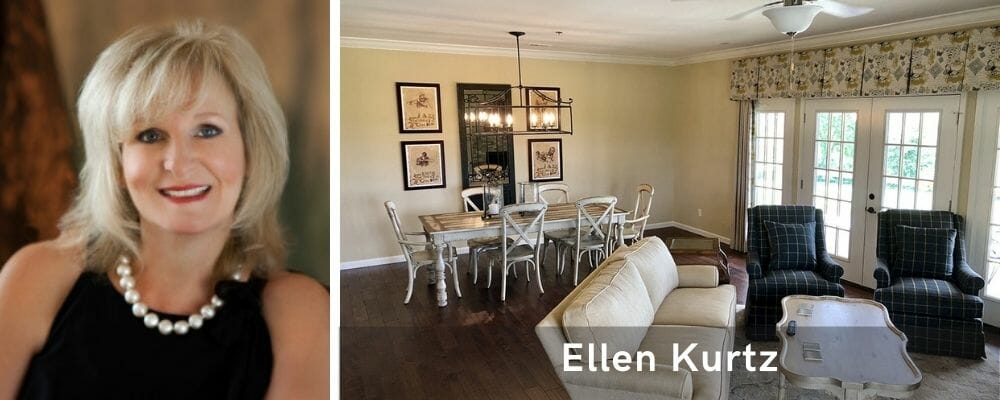 Chic interiors rich in textures, that's Ellen's signature style. From luxury villas to high-end home staging, she has conquered the entire design market in the city. In addition, her style is polished and crisp. With modern furniture and stylish décor, Ellen can update any space gracefully.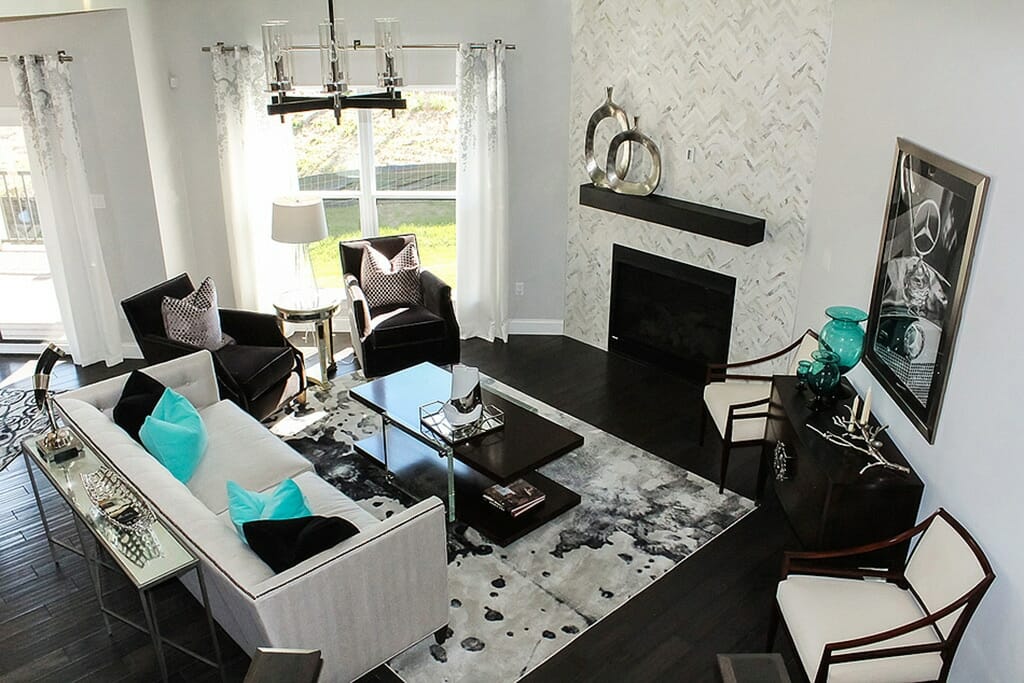 WHAT WE LOVE: Lush textures translated into smart interiors!
Work With the Finest St Louis Interior Designers & Decorators
Are you looking for one of the top St Louis interior designers who can help you upgrade your interiors? Then schedule your Free Interior Design Consultation to learn more about your design options today!

[Images: 1]