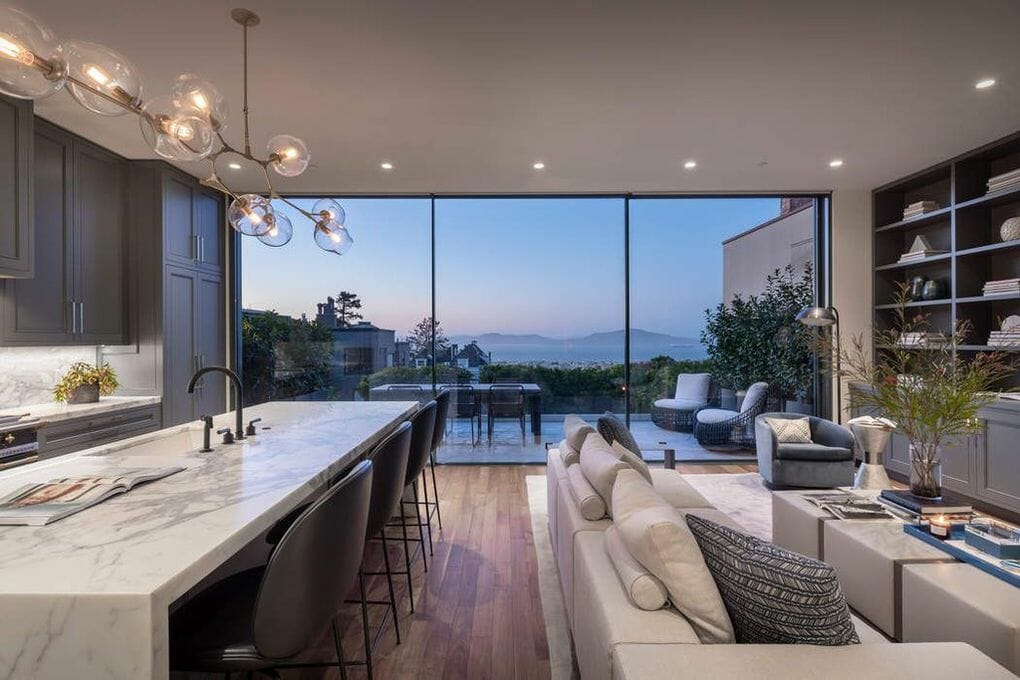 Located in Silicon Valley, Palo Alto is the home of some great schools, cutting-edge technology, and broad economic opportunities. All of which translates into a burgeoning interior design scene. So we went in search of the best of the best Palo Alto interior designers and decorators behind the magnificent homes in the Valley. Read on to see who made the list!
Palo Alto Interior Design
As one of the principal cities in Silicon Valley, Palo Alto 's growing neighborhoods are brimming with families, young professionals, and tech moguls engaged in the hottest technology hub in the world. And the homes in the area range from cutting edge, modern to traditional Spanish-inspired and anything in between. So, naturally, the Palo Alto interior design talent matches the notoriety of the city, with designers capable of creating interior masterpieces that push the boundaries in any style.
Top 10 Palo Alto Interior Designers
Whether you're looking for an interior designer near you or just browsing for inspiration, the portfolios of these top Palo Alto interior decorators certainly will not disappoint.
Sarah Littke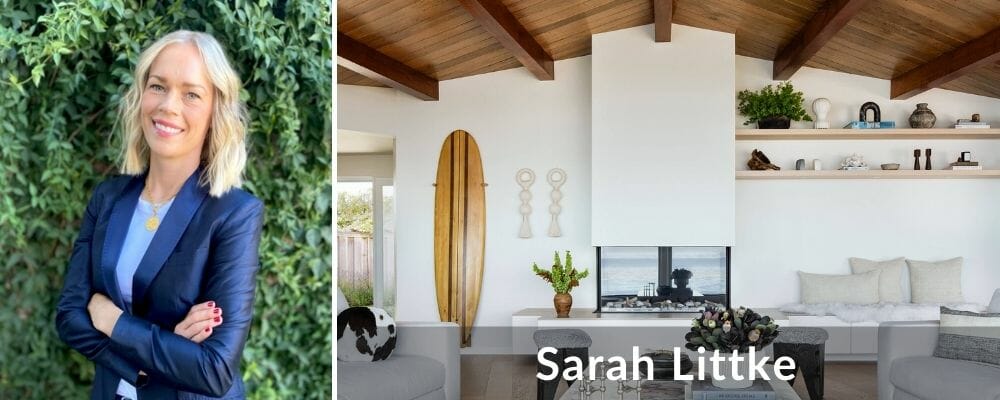 Sarah Littke is the owner and Lead Designer at Sarah and Friends, a Palo Alto interior design company, specializing in Scandinavian style. Considering she was born and raised in Sweden before moving to San Francisco Bay Area, her love for clean, functional Scandi design is no surprise. Sarah's business has been running successfully since 2000. As a result, every design project is formulated with these years of expertise and experience.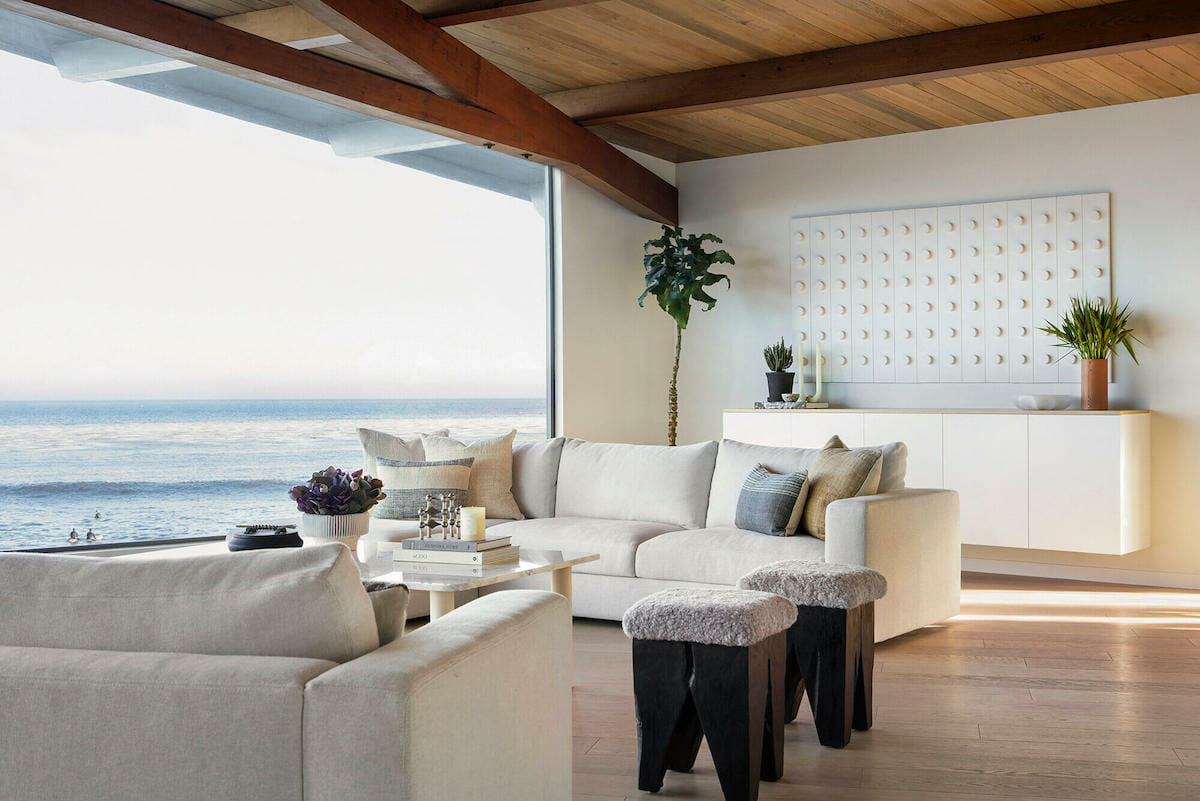 WHAT WE LIKE: Open spaces filled with breeze and natural materials.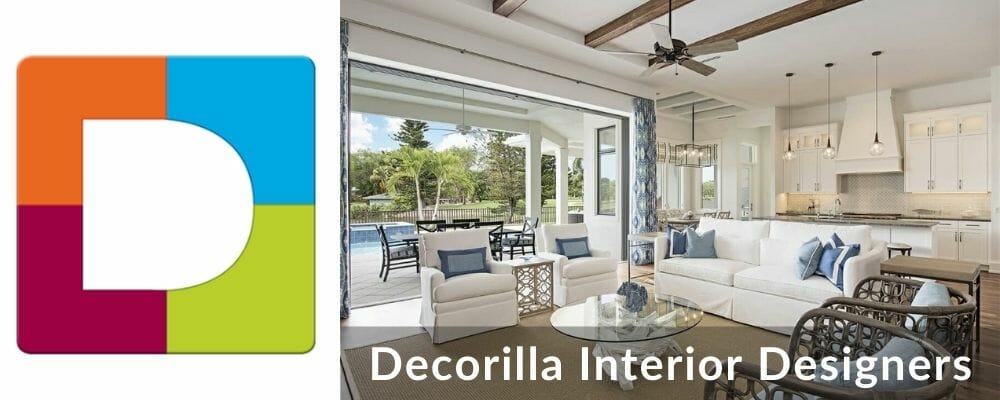 Decorilla Palo Alto interior design services are distinguished by high-quality, affordable custom designs. The company's platform is user-friendly and accessible to clients no matter their location, offering packages for all budget sizes and timelines. You can watch your project grow step by step, starting with a quick & easy questionnaire. Next, Decorilla will help connect you with two talented professionals to ensure you find the best match for your project.
You will get a design solution built according to all your wishes and delivered in an incomparably convenient way. Besides initial concepts provided by two designers, other assets, such as photorealistic 3D visualization, are also included. That means you will already know how your room will look like before committing to it. Furthermore, an exclusive shopping list with all your items contains significant discounts – sometimes their value equals or even exceeds the value of the design service. Finally, a shopping concierge will take on all of the ordering and delivery scheduling  – perfect for the busy professional.
Need help finding the best approach to design your space? Schedule a Free Interior Design Consultation from one of Decorilla's interior designers near you today. 
WHAT WE LIKE: The convenience, affordability, and access to a wide selection of award-winning interior designers.
Mary Jo Fiorella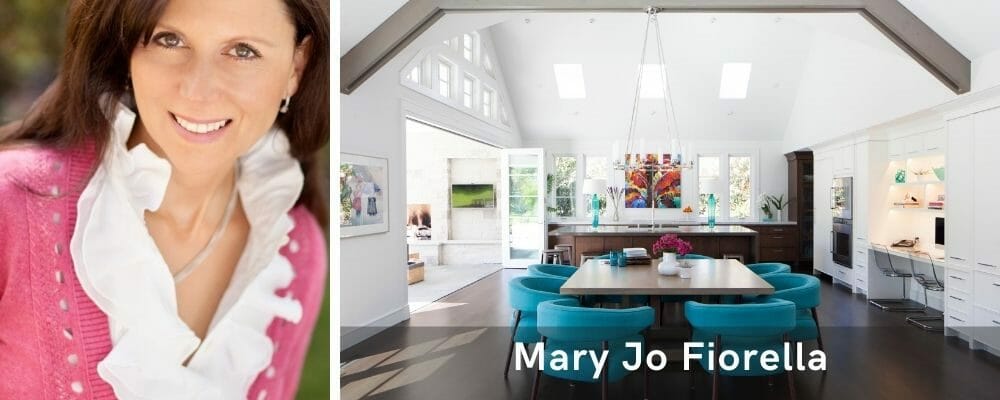 Mary Jo Fiorella is well-known in the Palo Alto interior design scene, recognized for her creative and strategic approach. Her natural spirit ignited an early interest in design. As a result, she left upstate New York at the age of 19 to pursue her dream of attending design school. Mary Jo's signature style is eclectic, while her motto states that interior design should be accessible to everyone.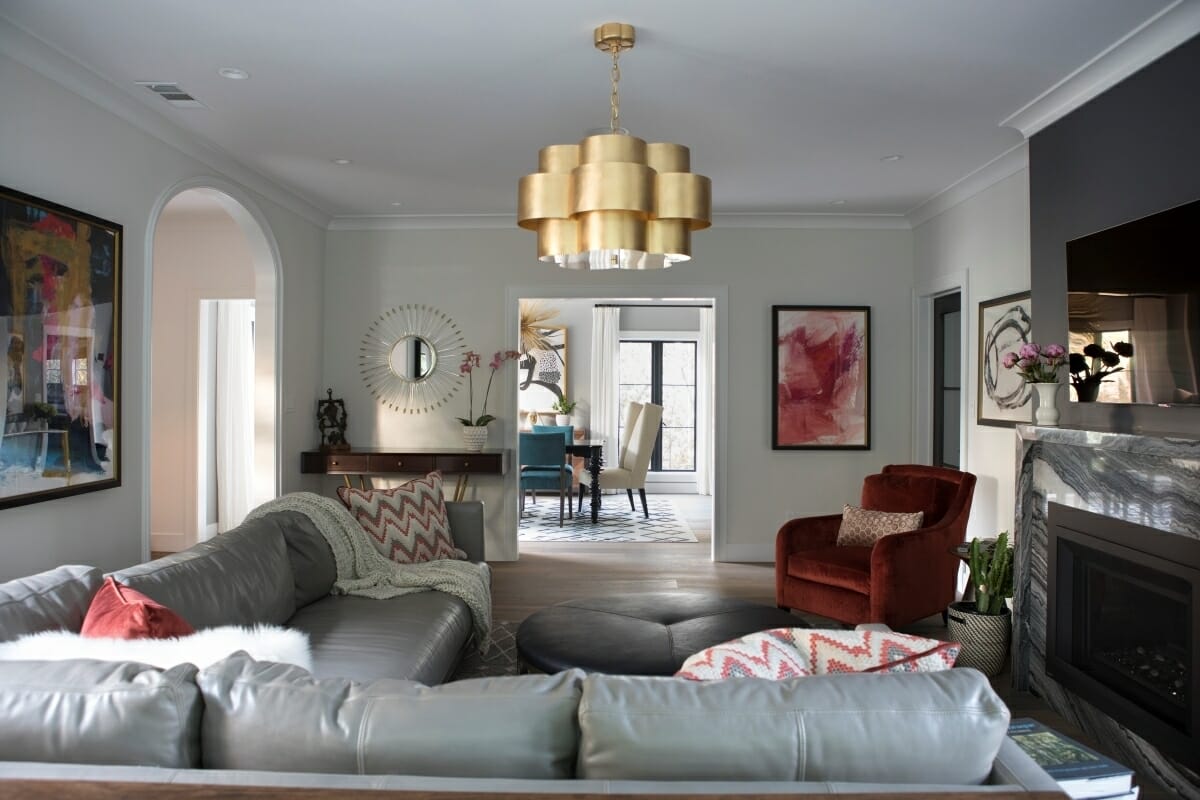 WHAT WE LIKE: A sustainable approach to interior design.
Melinda Mandell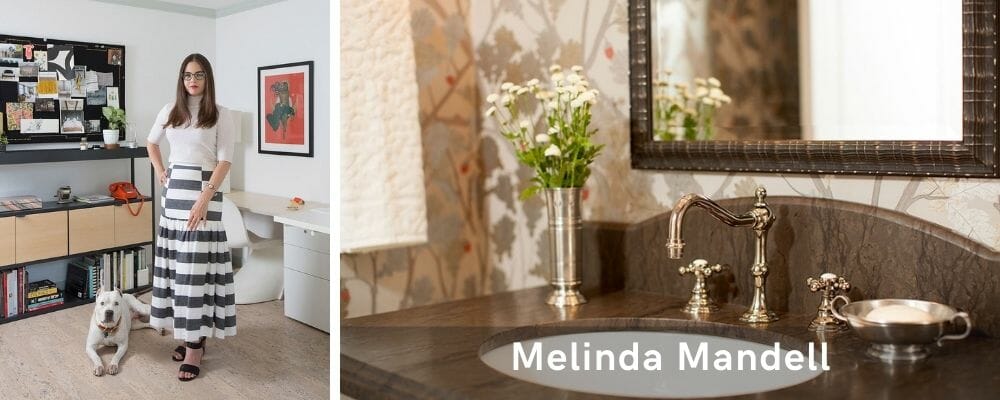 One of the top Houzz interior designers in Palo Alto, Melinda Mandell, is recognized for her thoughtful planning and attention to detail. She composes luxury designs as a backdrop for her clients' lifestyles, focusing on making them joyful above all. Melinda also blends art with function to deliver custom tailor environments that boost creativity and efficiency. Above all, her team leads clients through every design phase in order to make the transition as easy as possible.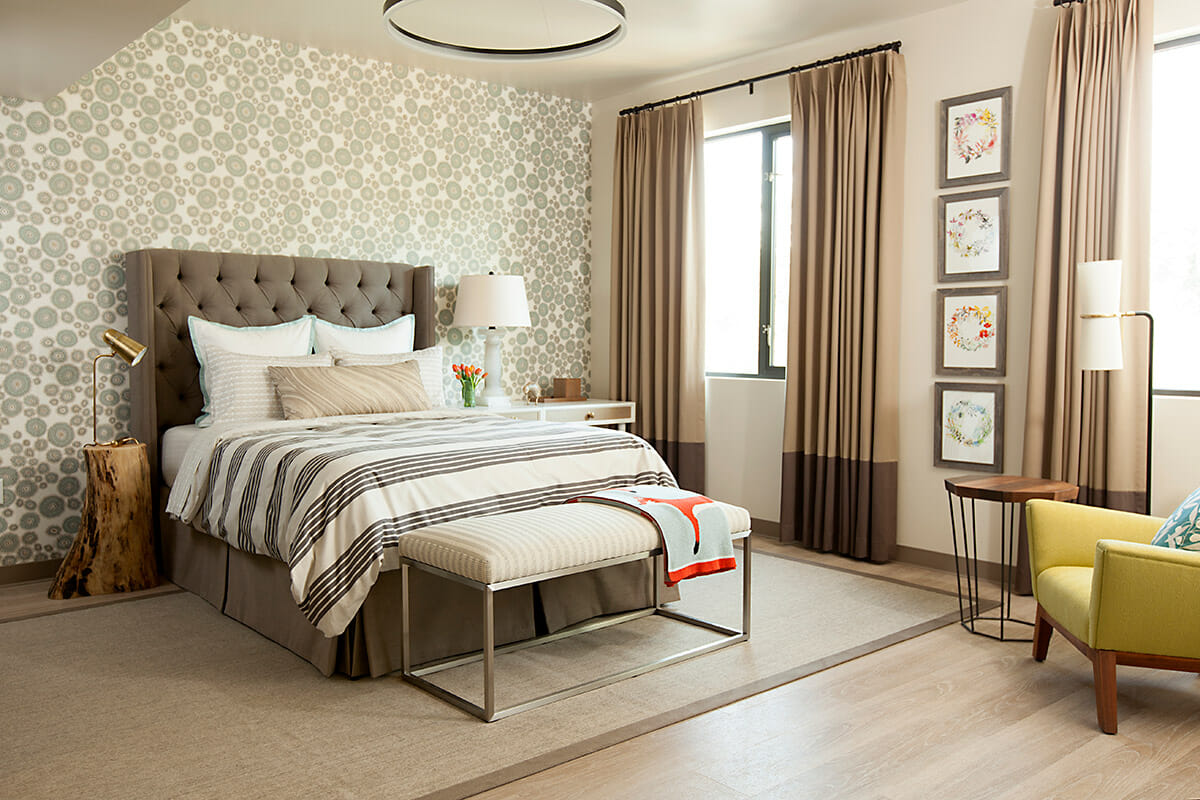 WHAT WE LIKE: Warm and livable spaces. 
Melanie Coddington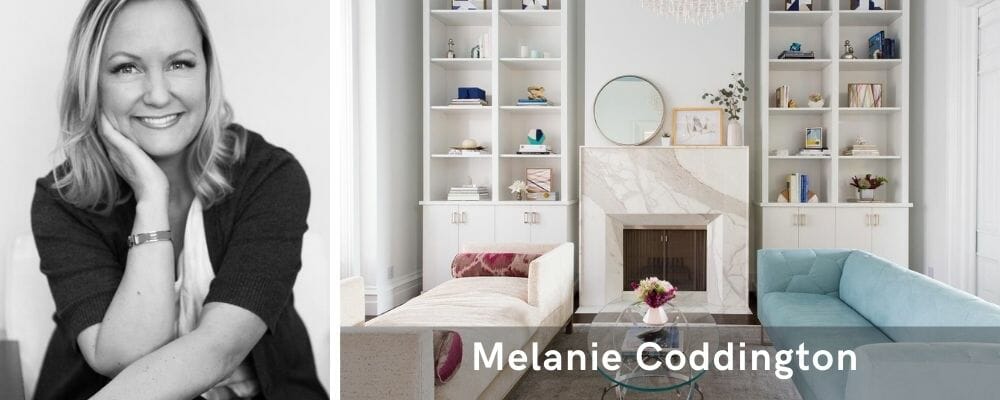 Melanie Coddington, a Northern California native, boasts over ten years of experience along with an extensive portfolio. Her services include residential and commercial projects characterized by livable luxury. By prioritizing the needs of her clients, she translates their lifestyles into their environments. From vision to realization, Melanie collaborates with architects and builders to ensure the best results, incorporating the latest technology innovations into every project.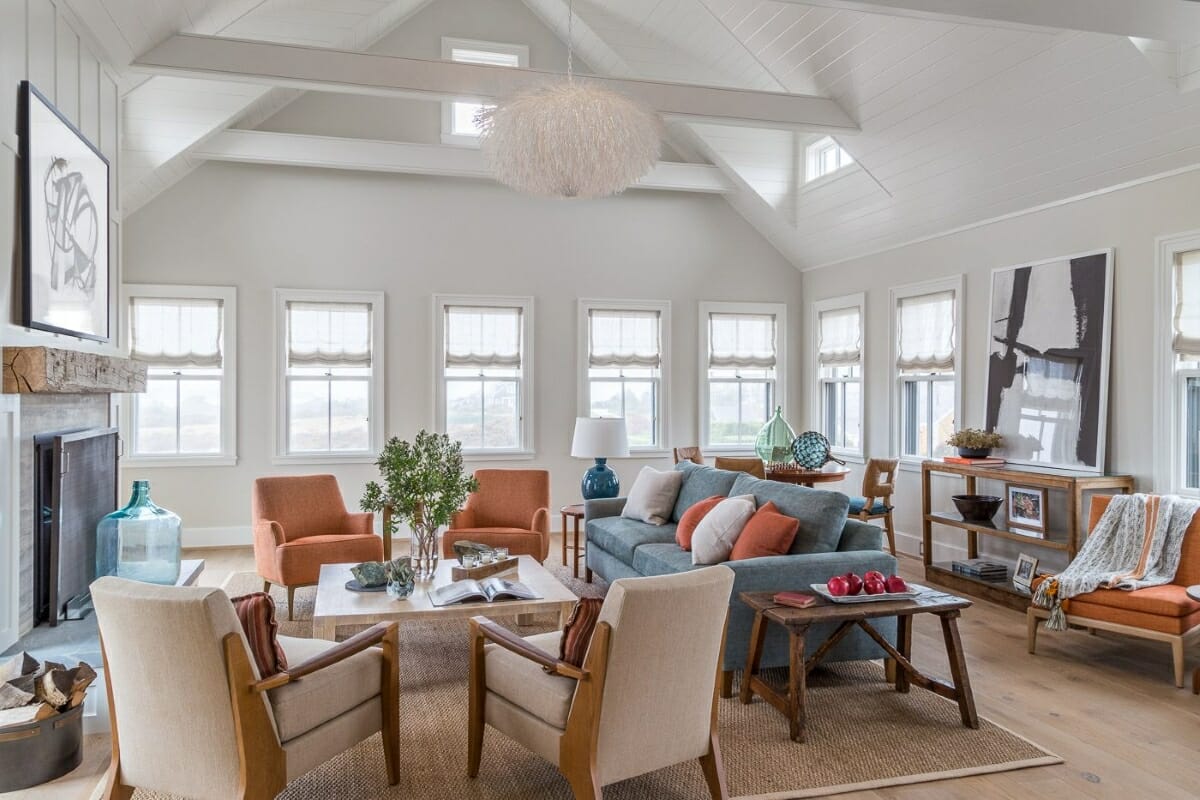 WHAT WE LIKE: Pastel color palettes that convey a calming feel as a result. 
Kelly Hohla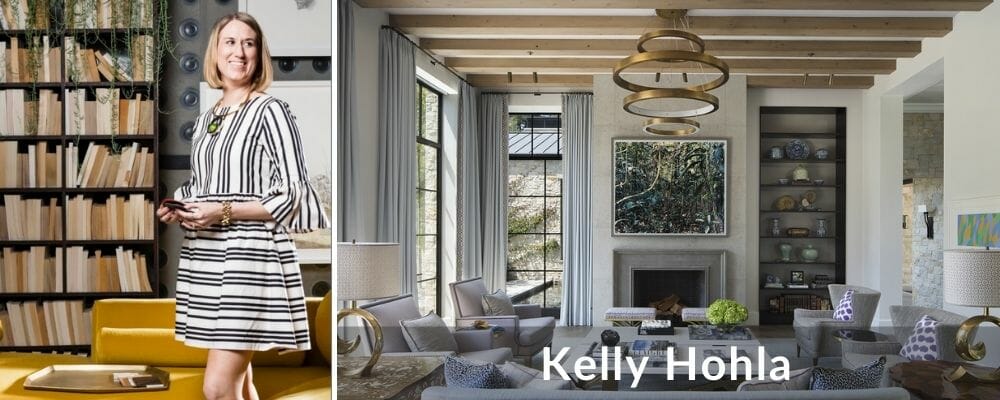 Kelly Hohla is an award-winning Palo Alto interior designer with years of experience in high-end interior designs. Interiors by Kelly are attentive to even the smallest of details. As a result, these spaces are curated to capture and complement the personality and lifestyle of their owners. No matter the style, every design by Kelly is stylish, comfortable, and even edgy.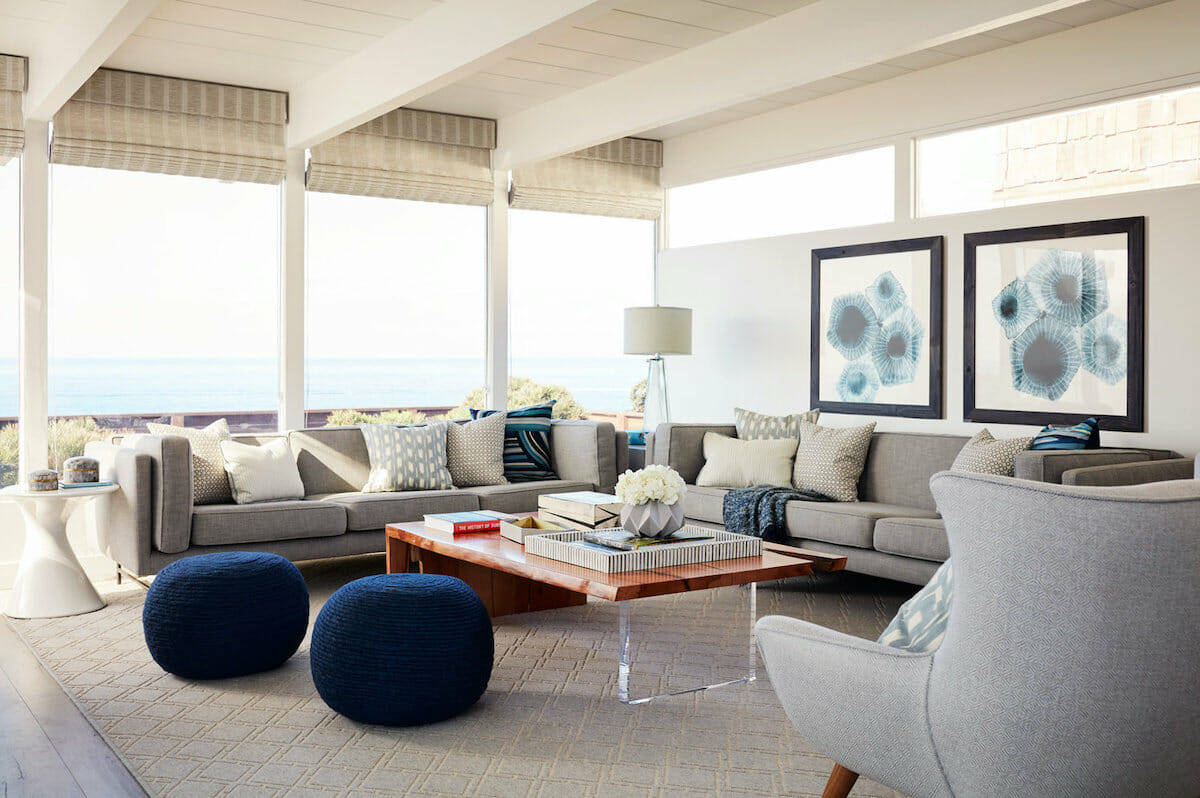 WHAT WE LIKE: Stunning designs that exude tasteful opulence.
Forrest Linebarger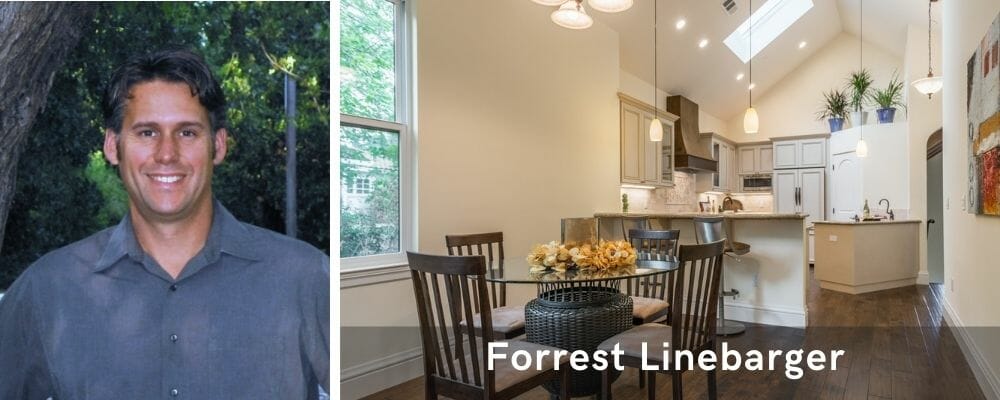 Among interior decorators in Palo Alto, the name of Forrest Linebarger, CEO of Inhabiture, is a synonym for sustainability. He's well-known for his commitment to sustainable design and the creation of cost-effective, environmentally sensitive solutions. Moreover, his projects include zero energy homes, various green roof applications, and cutting-edge solutions for healthier interiors.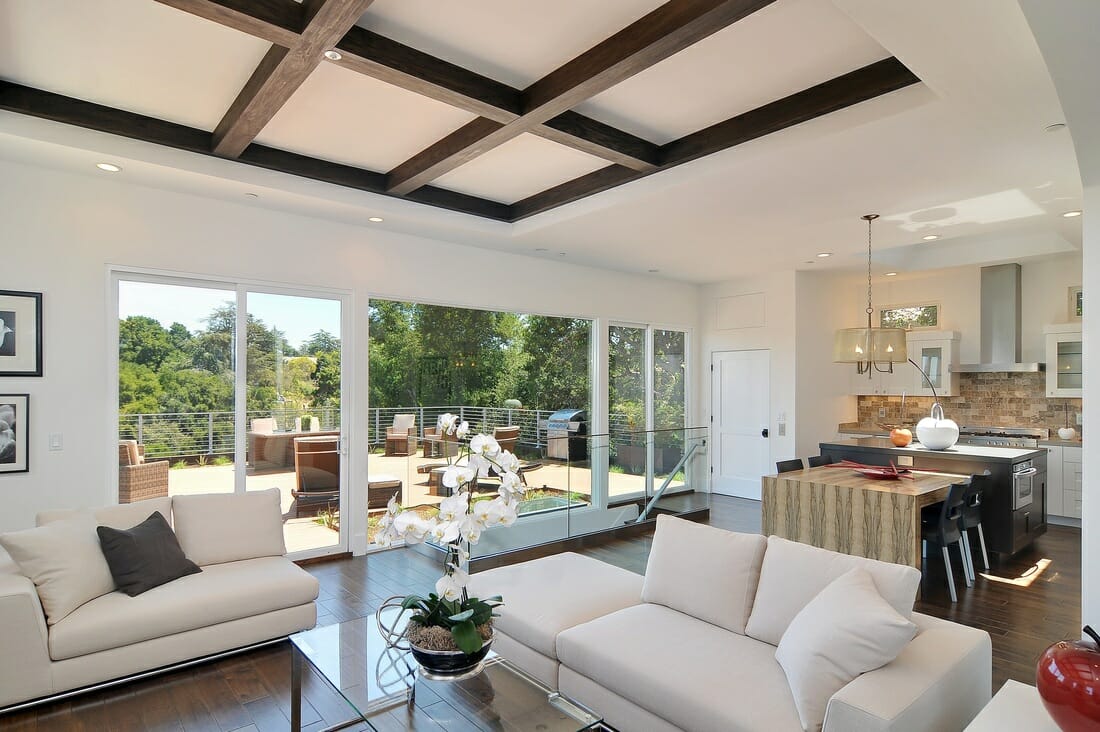 WHAT WE LIKE: Effective and environmentally conscious designs.
Heidi Menard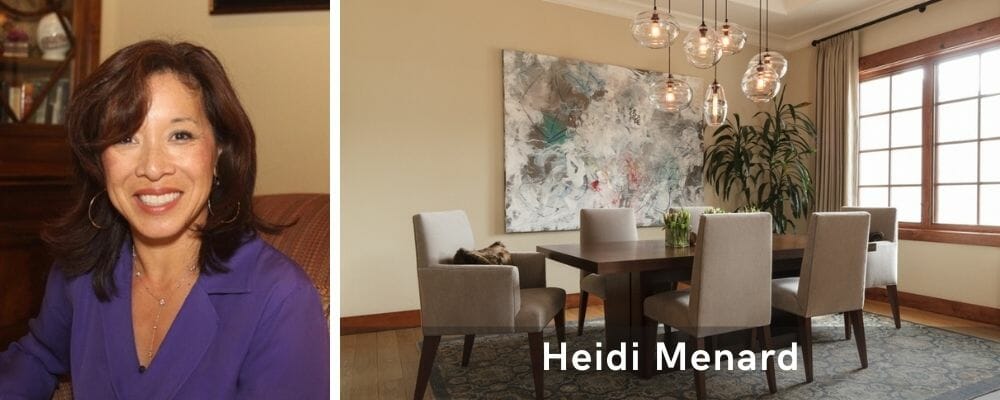 Heidi is a founding member of Ambiance Interiors with over ten years of experience in interior design. She has worked on projects ranging across all types of residential and commercial buildings, from remodeling to new developments, including hospitals and schools. As one of the top Palo Alto interior designers, Heidi certainly takes pride in providing custom solutions accompanied by excellent service on each project. Furthermore, she features extensive experience in managing construction projects, with over 50 years of combined expertise across her team.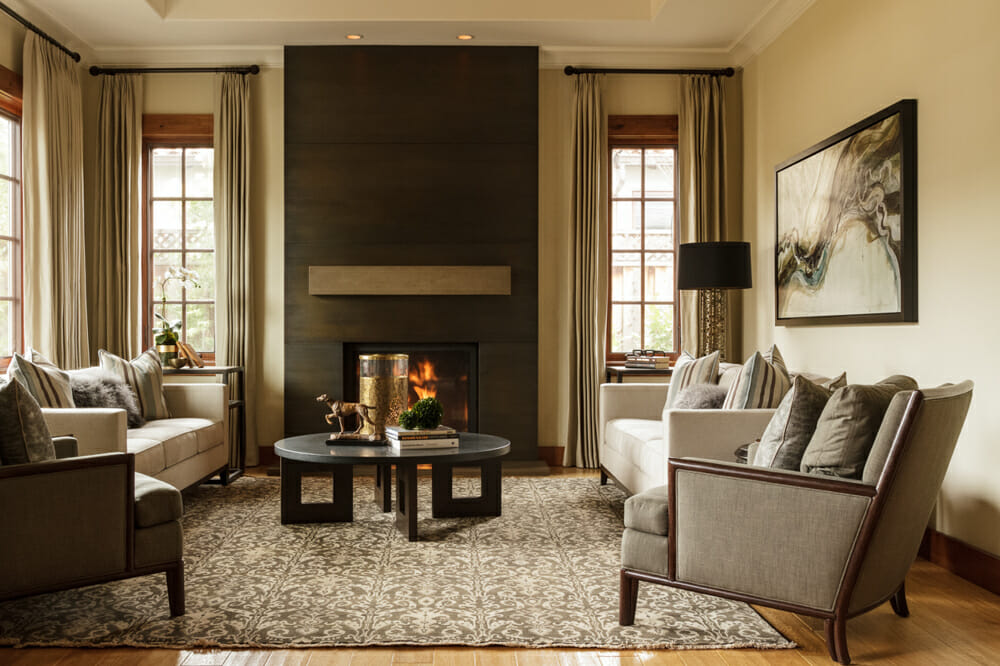 WHAT WE LIKE: Spaces designed to reflect their owners in every detail.
Karen Nepacena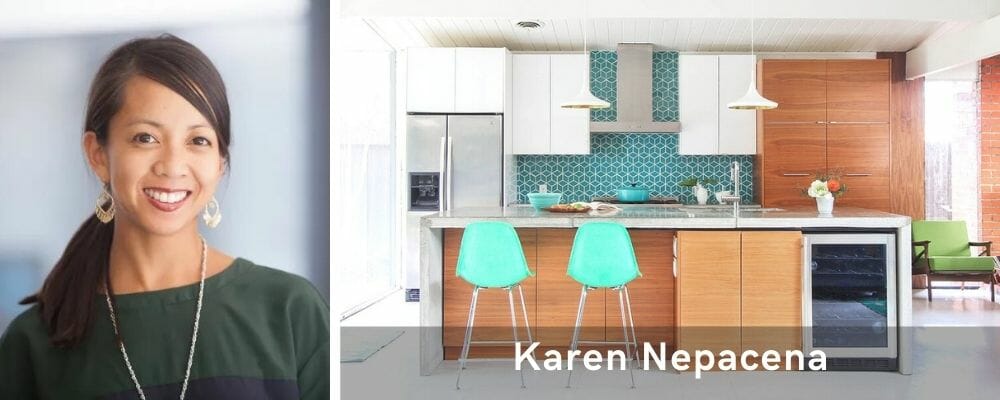 Karen Nepacena studied Interior Design at SACI in Florence, Italy. Being also a professional ballet dancer, she developed a keen eye for detail, which proved to be a powerful asset in home staging. After holding various positions in product development, management, and merchandising, she transferred her rich experience into the field of home furnishings and interior decoration. Furthermore, Karen's blog about home renovation projects gained national attention, leading to a career in modern design focused on mid-century modern style.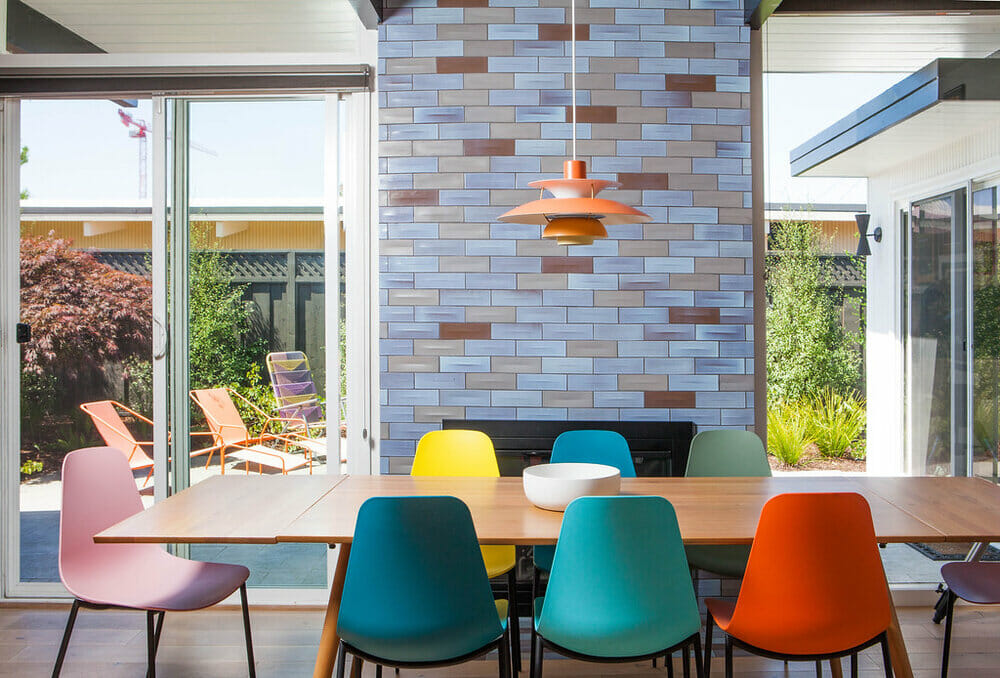 WHAT WE LIKE: Mid-century aesthetics reimagined in 21st-century interiors. 
Helen Hsieh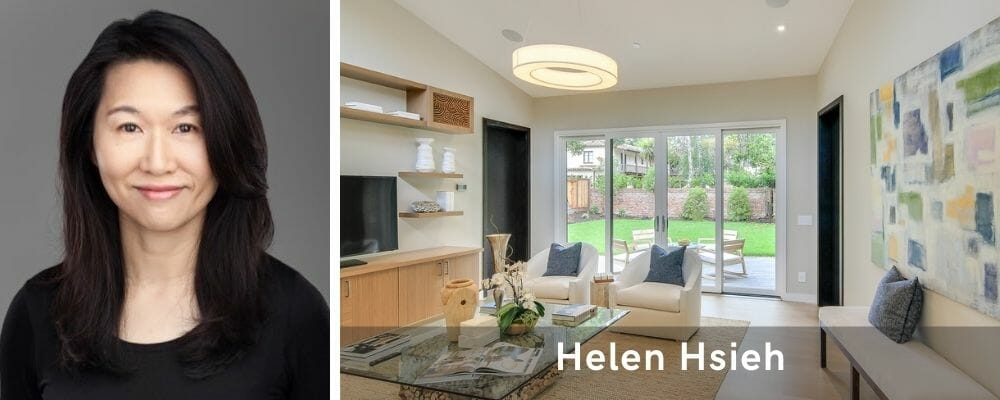 Hellen Hsieh earned her Bachelor of Science with a focus on Environmental and Interior Design in 1993. Today, she is one of the highly appreciated Houzz interior designers in Palo Alto boasting over two decades of experience in the industry. Her portfolio includes everything from commercial spaces to high-end residential homes, decorated with several awards along the way. Hellen's designs are often featured in local magazines, as well as her community art work.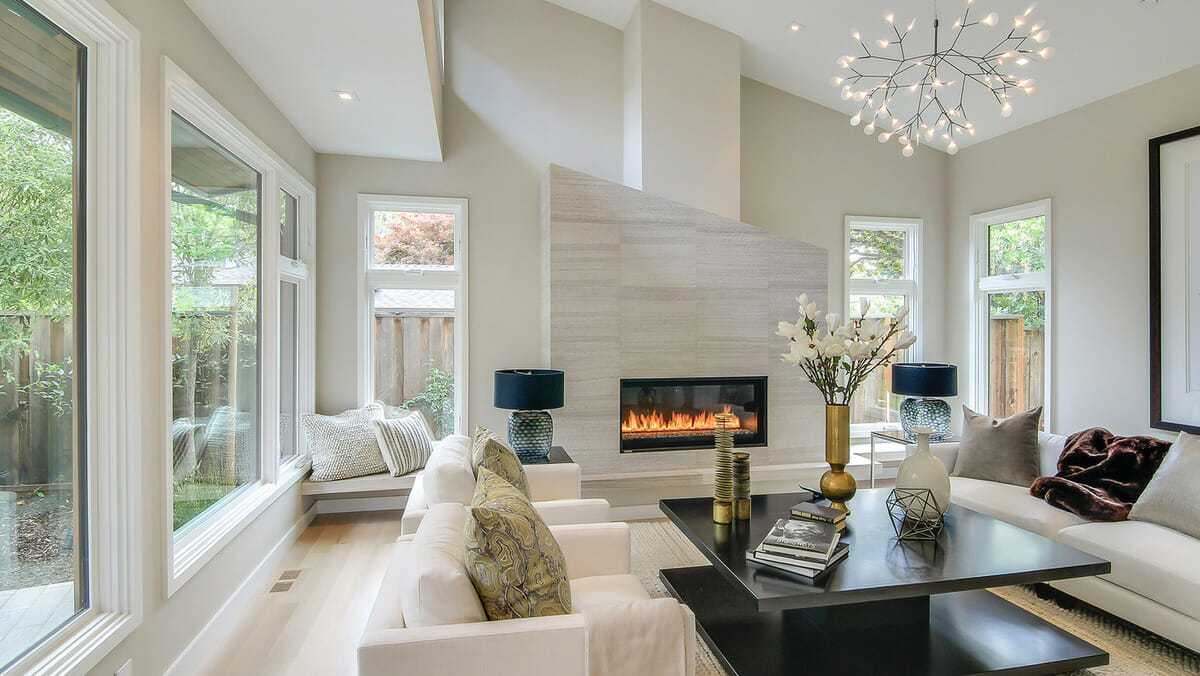 WHAT WE LIKE: Neutral elegance with strong accents. 
Looking for Palo Alto Interior Designers? 
Need to find an interior designer for your home, but not sure which one is the right match? Then, schedule a Free Interior Design Consultation to learn more today!

Images: [1]