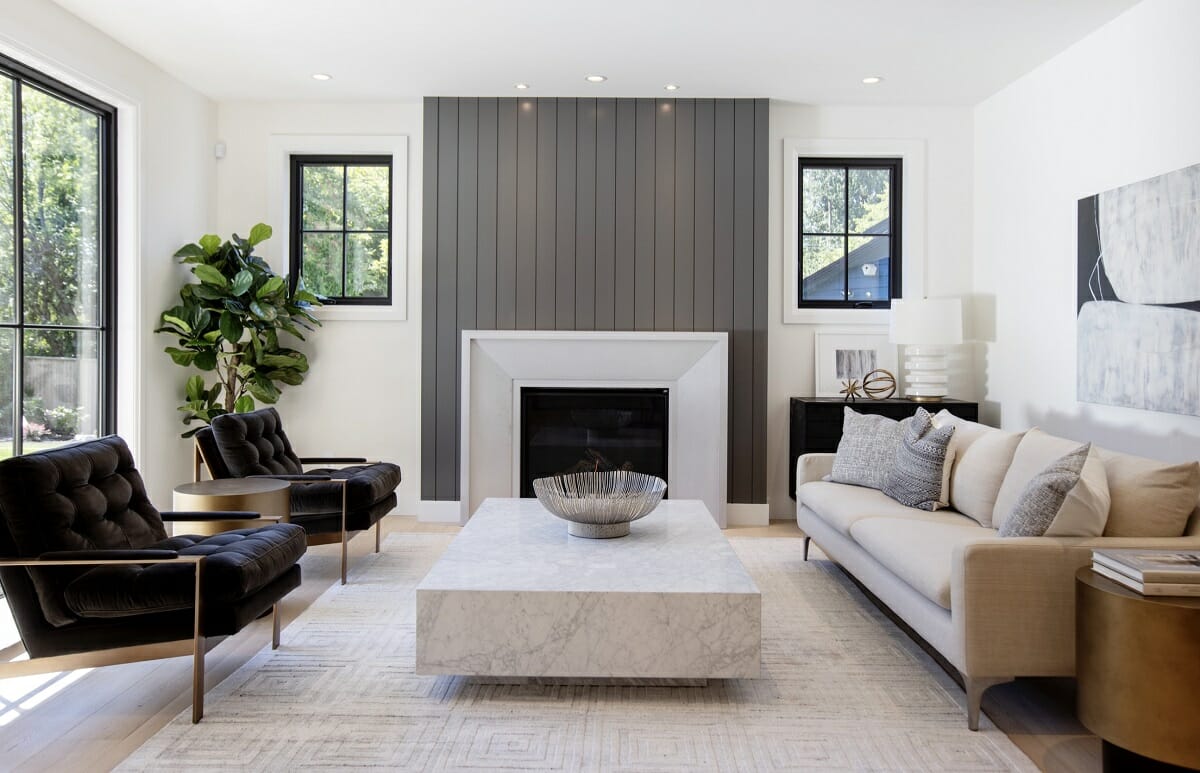 Deciding on the best modern farmhouse decor for a room doesn't have to be as challenging as it may seem. A carefully curated blend of rustic and contemporary elements will offer coziness and humble aesthetics on the one hand, and sleek and stylish lines on the other. With our practical and insightful modern farmhouse decor ideas for all the interiors of your house, you'll feel confident to get started in no time.
What is Modern Farmhouse Decorating Style?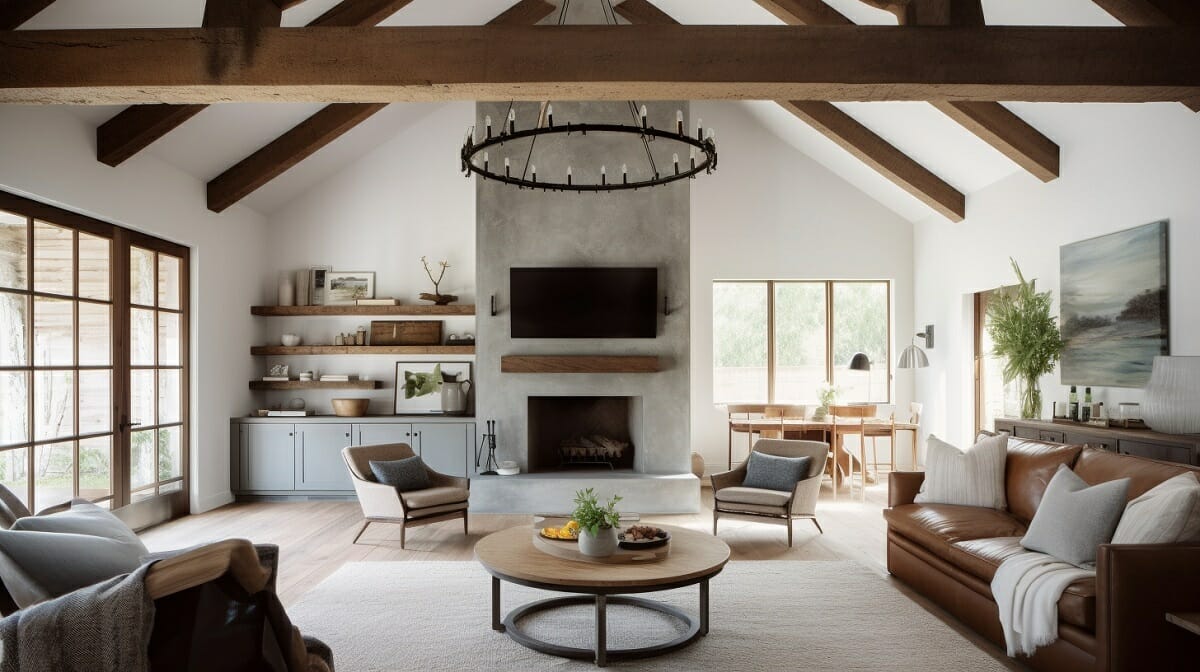 Modern farmhouse-style interiors put a contemporary spin on the classic, country-inspired look. Contemporary elements such as clean lines, simplicity, and neutral color palettes soften the rustic appeal. These touches give the relaxed farmhouse style an air of sophistication and refinement. Furthermore, reclaimed elements, textures, and natural pieces are incorporated to balance the styles. This decorating style is perfect for those wanting a chic place to relax with minimal distractions and attention to functionality.
Not sure if a modern farmhouse-style interior is right for you? Take our Free Interior Design Style Quiz to help discover your perfect style today!
Modern Farmhouse Decor Ideas: Dos & Don'ts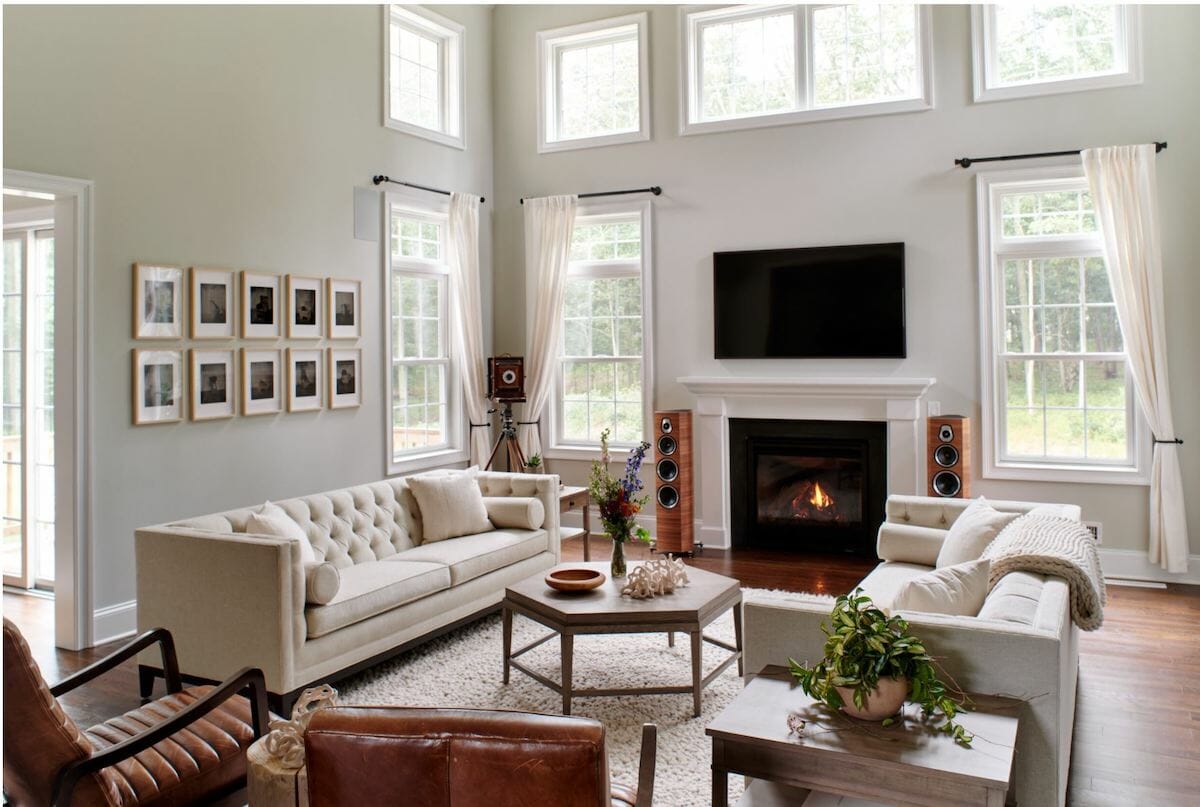 The first step to designing and decorating your home is to get acquainted with the most well-known good and bad practices. With the dos and don'ts below, you'll know how to steer clear of design blunders and make sound decisions instead.
Dos of Modern Farmhouse Decorating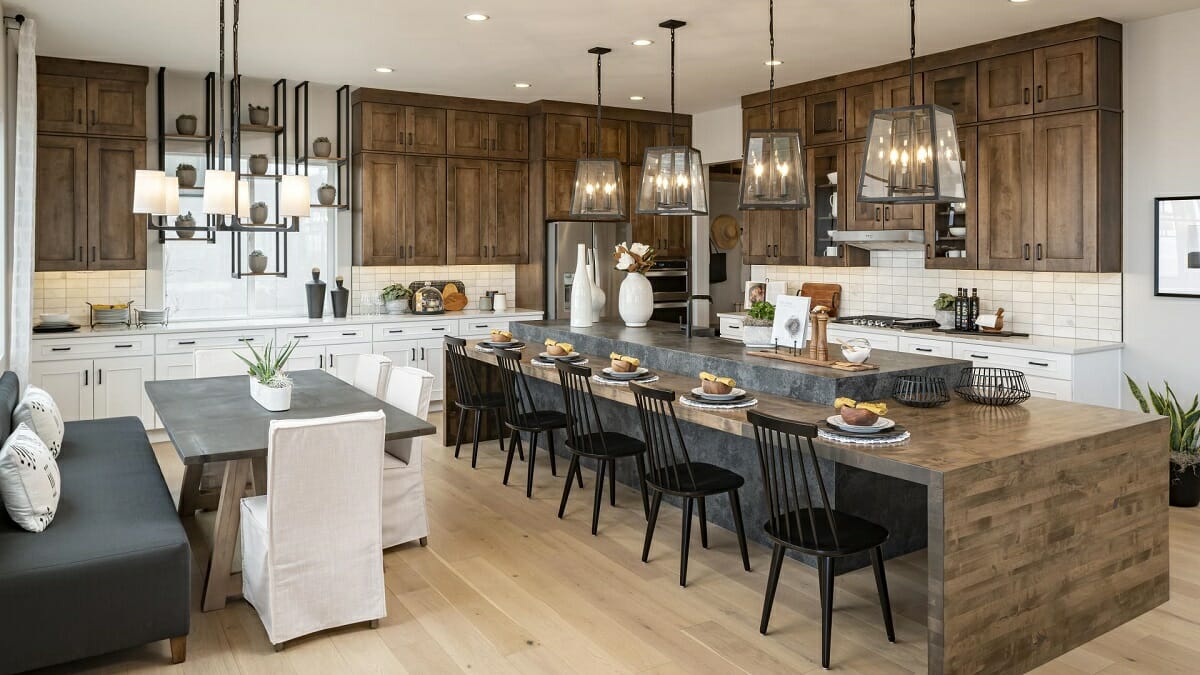 Be True to Textures: introduce plenty of textures in your space to give your home a subtle, earthy character. 
Bring Nature In: include natural materials like reclaimed wood, wool, jute, and rattan to achieve that perfect farmhouse look. 
Focus on Functionality: use essential furniture pieces that have a ruggedly beautiful style and serve a purpose. Done correctly, modern farmhouse design is wonderfully casual and clean, nothing is unnecessarily ornate. 
Don't's of Modern Farmhouse Decorating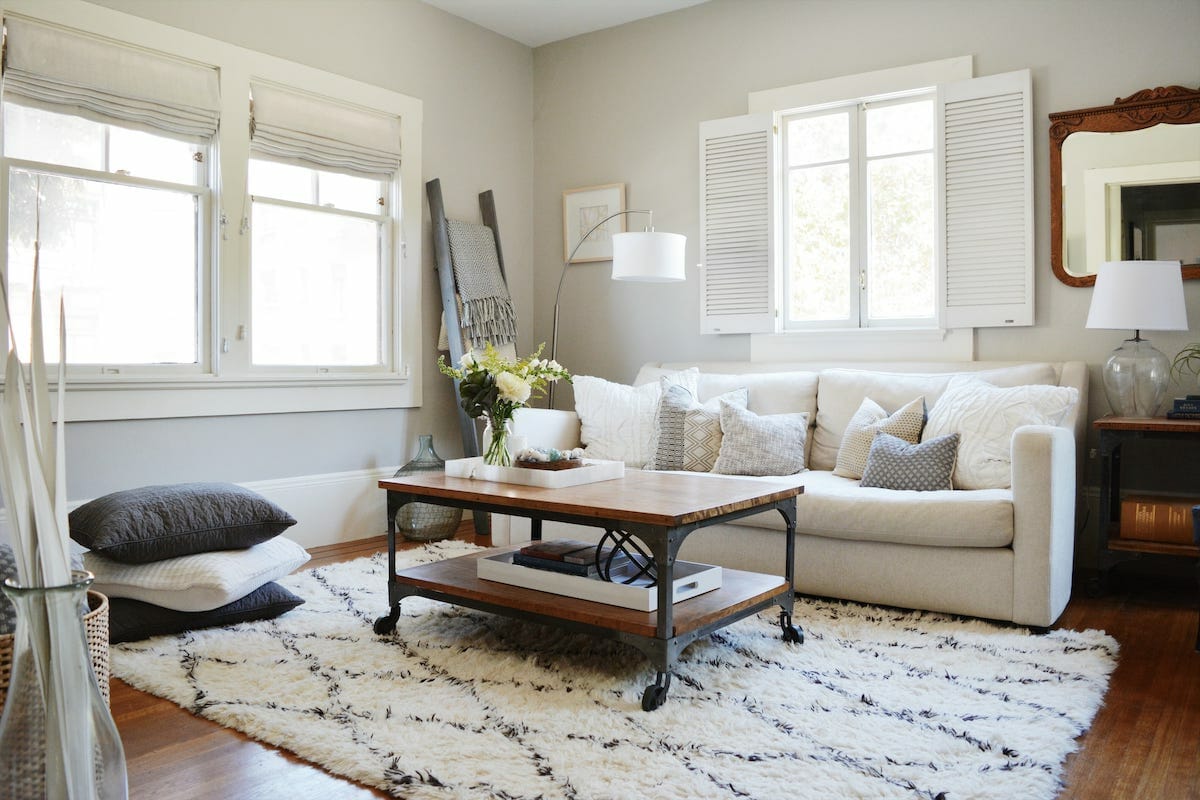 Don't Go Overboard with Neutral Palettes: you can add color to your space by painting a door, incorporating cushions, or using pastels through accessories. 
Avoid Overly Rustic: avoid using too many distressed farmhouse elements and missing out on the modern aspect of the design style. 
Don't Turn to Tacky: cliché farmhouse decor, like mason jars, vintage bike posters, and chicken egg holders, might look cute but they can feel outdated very quickly. 

Modern Farmhouse Kitchen Decor Ideas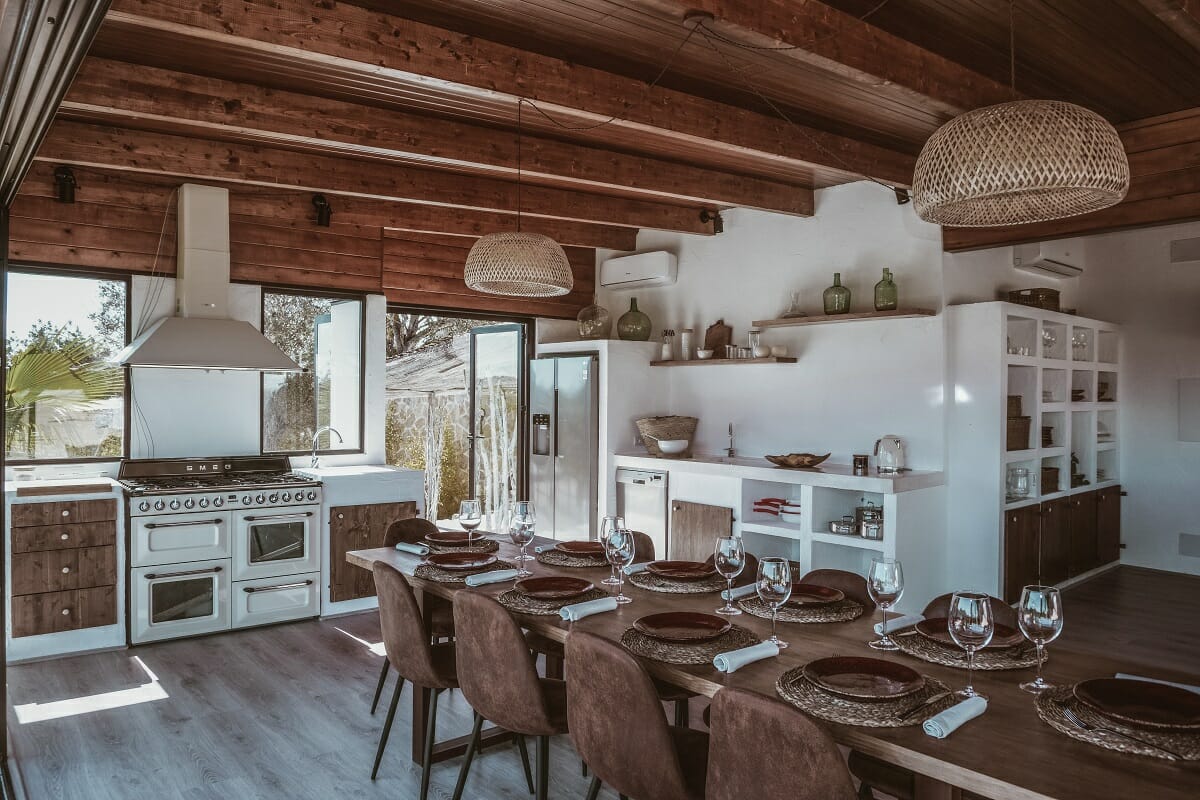 When paired with retro appliances and traditional-style ovens modern farmhouse kitchen decor is especially enchanting. With a few modern country design ideas and kitchen inspiration, you can create a charming interior in your home. 
Appreciate the Architecture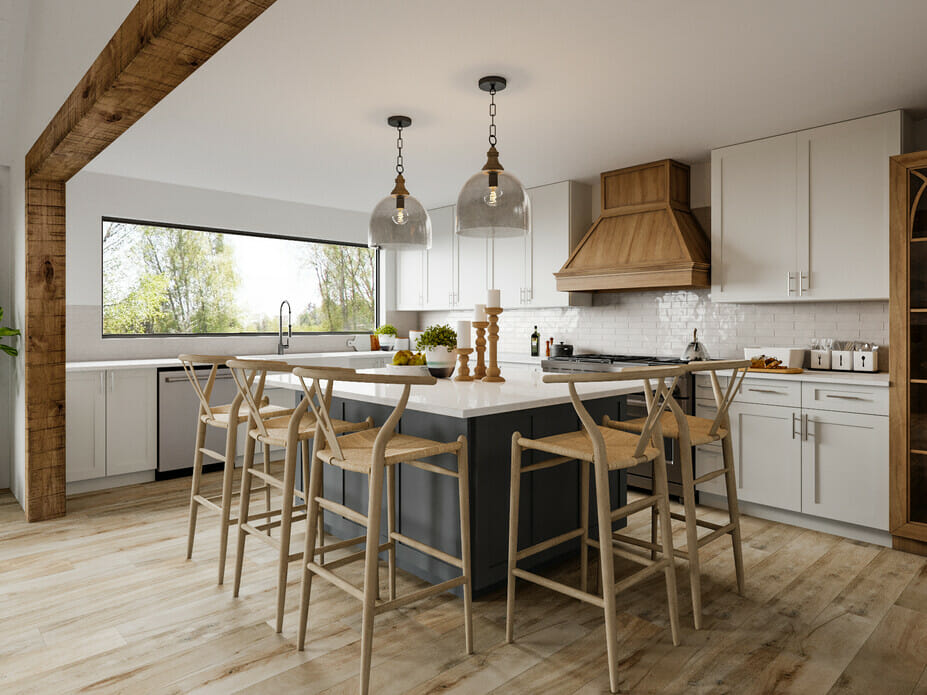 Architectural elements play an essential role in modern farmhouse kitchen decor. Old country homes tend to feature more rugged building materials, and wood beams and stone walls are among the highlights. You can put more focus on the shell of your kitchen and let it emphasize your decor. For instance, opt for open wooden shelves or shaker cabinets to display pretty chinaware as they increase the aesthetics of the space.
Cheerful and Colorful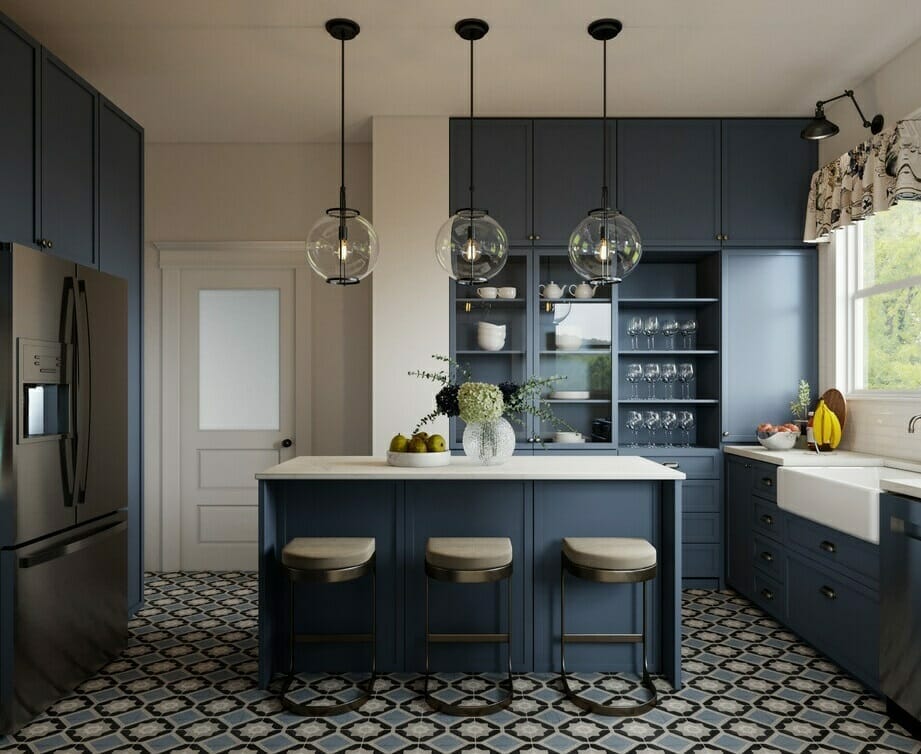 Who said modern farmhouse design is all-neutral or made of wood? Color has a rightful place in a country kitchen. To incorporate more hues, pick a pastel subway tiles backsplash or a colorful kitchen island. You can also take your design one step further by painting the walls a bright shade of yellow. 
Country Style Islands Fit Modern Farmhouse Interiors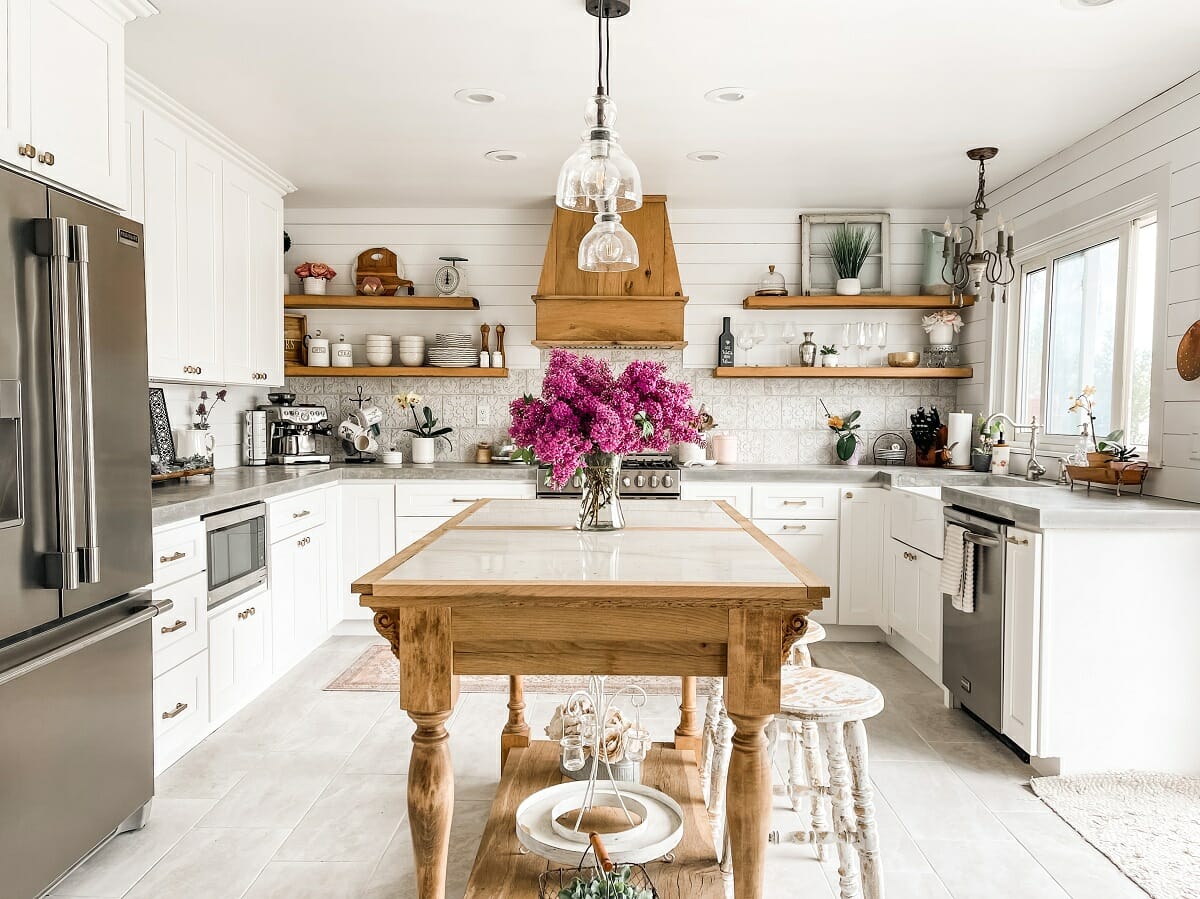 A kitchen island is still a firm favorite in the design world, but including one in the kitchen can be a bit of a hassle. That's where modern country-farmhouse interiors have more freedom because they can be a little more creative with islands and decor. For instance, a farmhouse-style table can be just the island a country kitchen needs. 
Modern Farmhouse Living Room Decor Ideas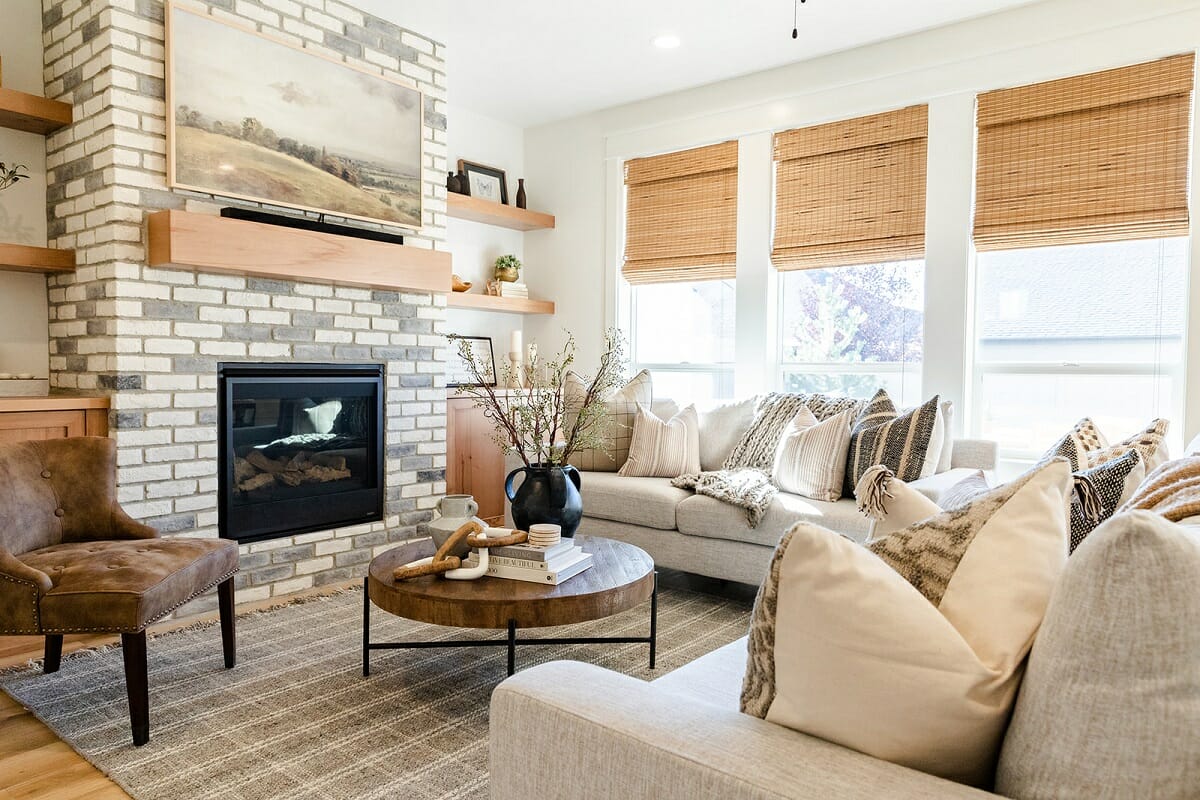 Country decor with a touch of modern for the living room is all about setting up a comfortable and cozy space. Here are some modern farmhouse-style design ideas to add that comfy touch to your interior. 
Chic Modern Farmhouse Wall Decor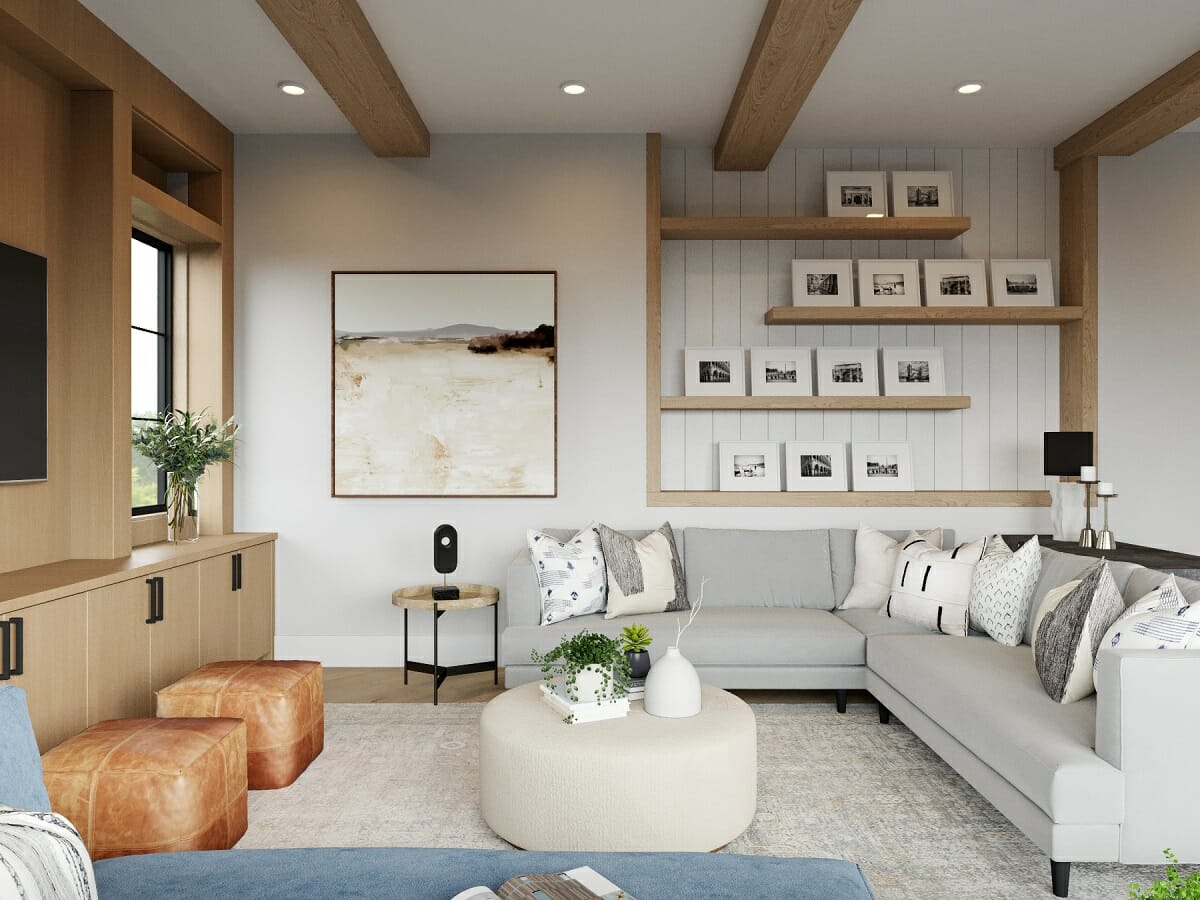 Walls often add more to the theme of your space than you'd expect. Shiplap, for instance, on a feature wall or select areas can bring so much character into an interior. In addition, exposed bricks or stones also enhance the country look of a room. Moreover, you can also use wooden floating shelves and spruce them up with pretty accessories. 
Comfy Furnishings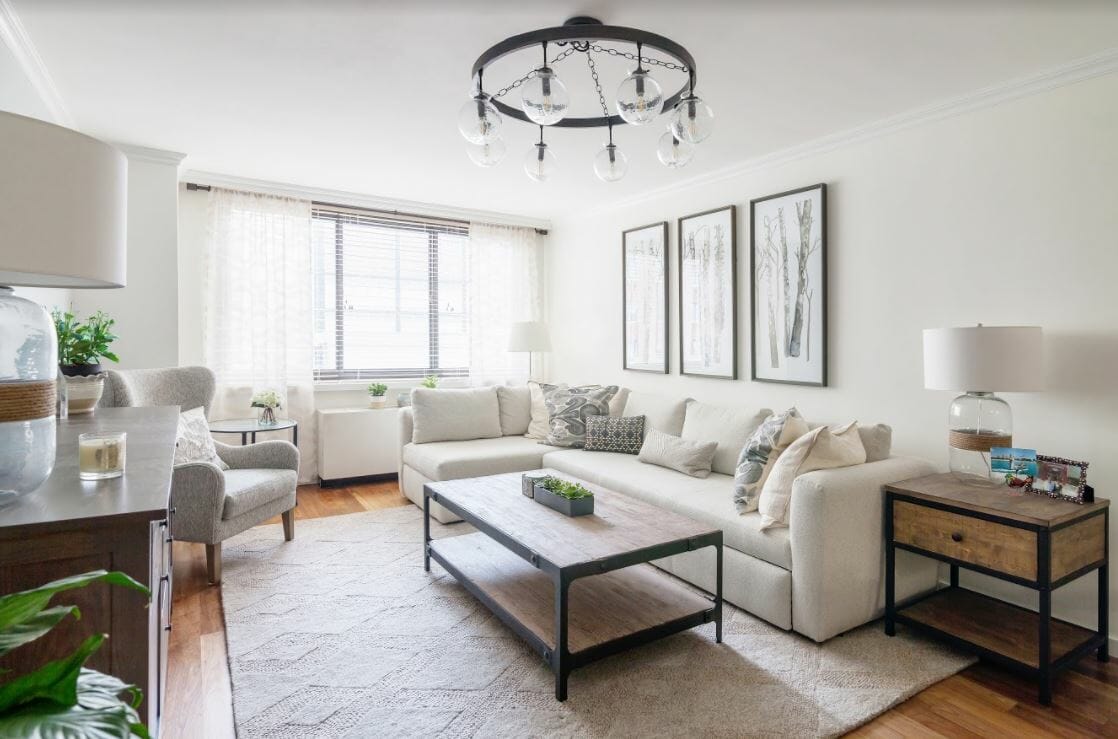 A farmhouse living room should have a good mix of contemporary and traditional pieces. A large cozy couch adds a snug atmosphere, while modern country decor and accents can add refinery. In addition, you can use reclaimed wood cocktail tables and benches for a rustic look. 
Smartly Accessorize a Modern Farmhouse Style Interior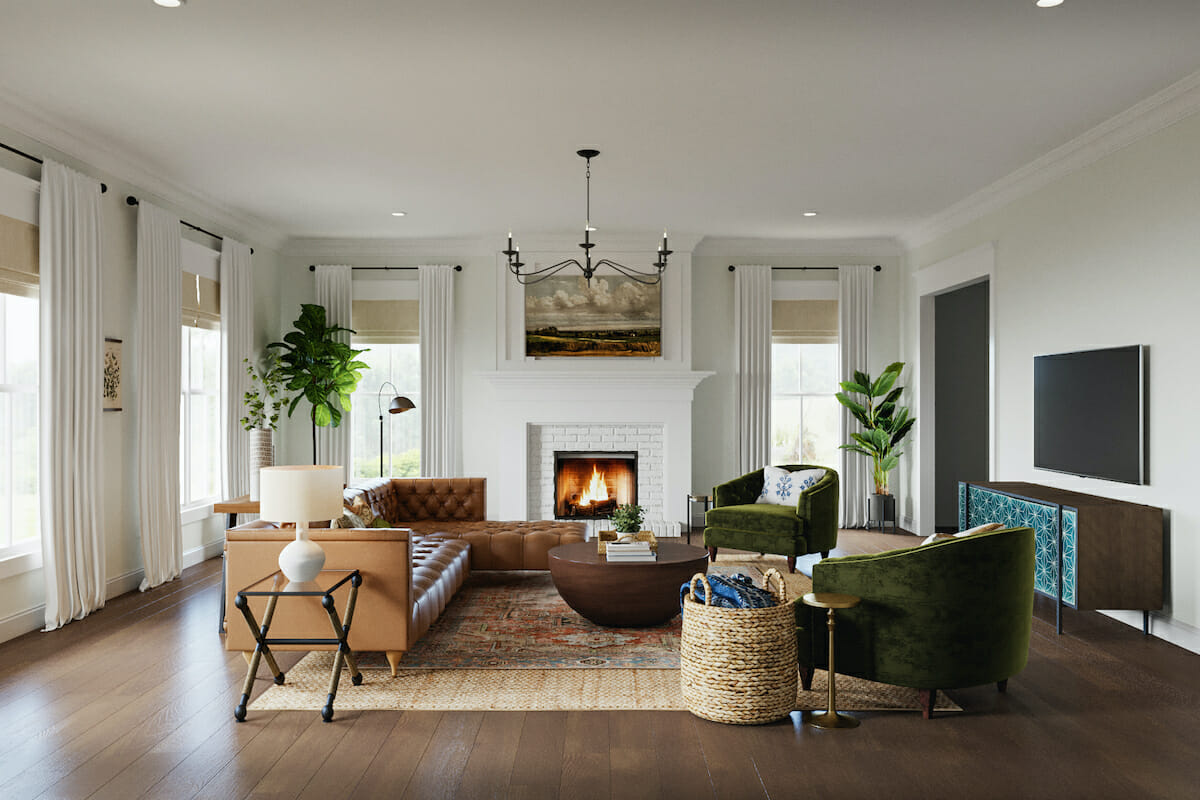 For a balanced design, use pieces with modern features. Typical farmhouse decor ideas could make the space look too unsophisticated when overused. Try something new instead – industrial-style lighting or a leather chair can be just what you need to make the room look interesting.
Modern Farmhouse Bedroom Decor Ideas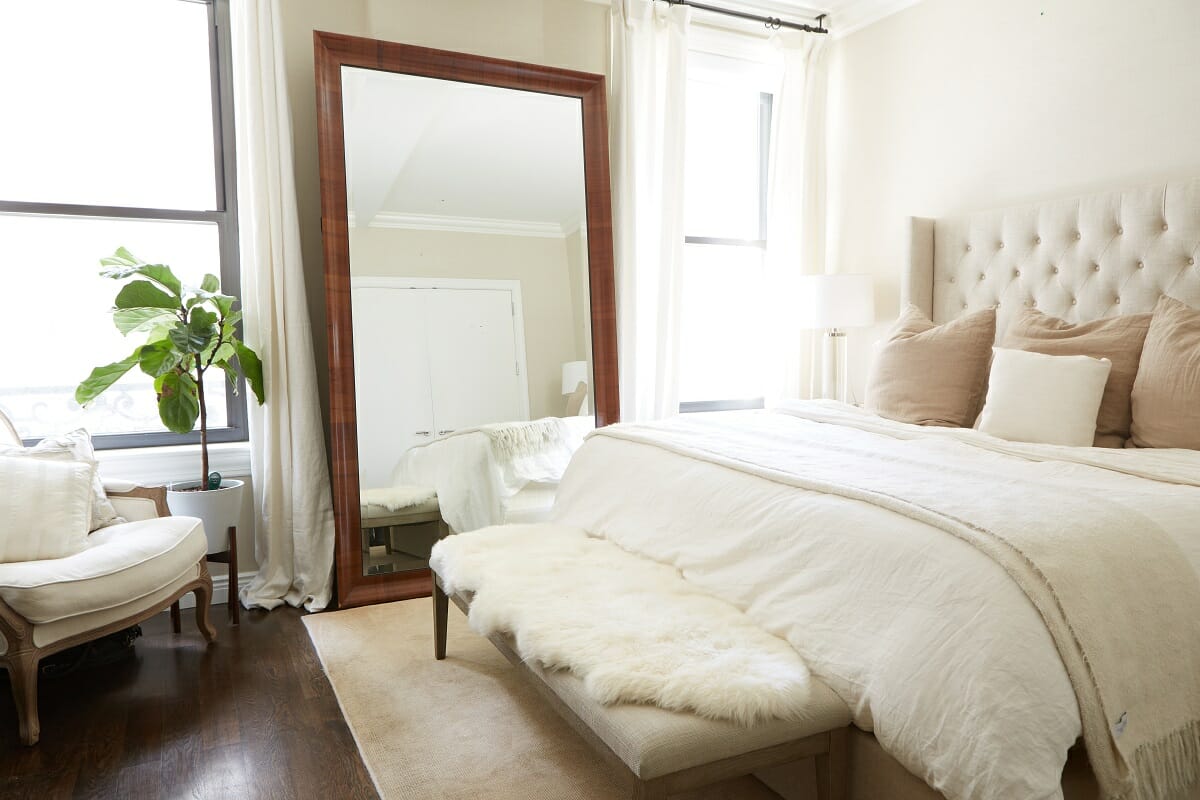 Selecting a timeless and fresh look for a modern farmhouse bedroom is crucial, but with refinement, it's made easy. So, here are some modern country decor ideas to achieve an unfussy but classy look. 
Modern Farmhouse Bedroom Furniture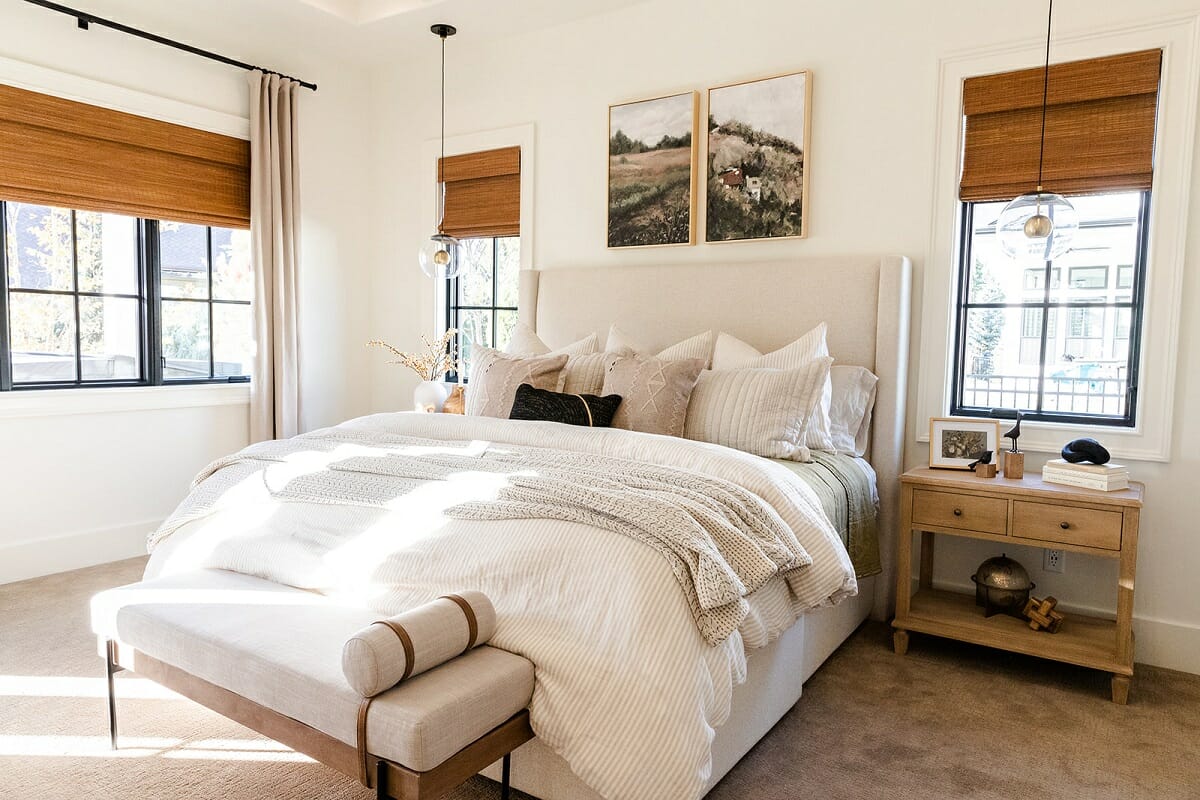 Modern farmhouse furniture comes in all shapes and sizes. To match your country decor, add pieces with wooden bases or finishes. In addition, a pair of rustic bedside tables and a dresser can help you achieve that inviting air typical of modern farmhouse bedrooms. You can also incorporate DIY headboards or poster beds for a more rustic look. Additionally, extra furnishings, like rocking chairs, can instantly add drama to any space. 
Artistic Architecture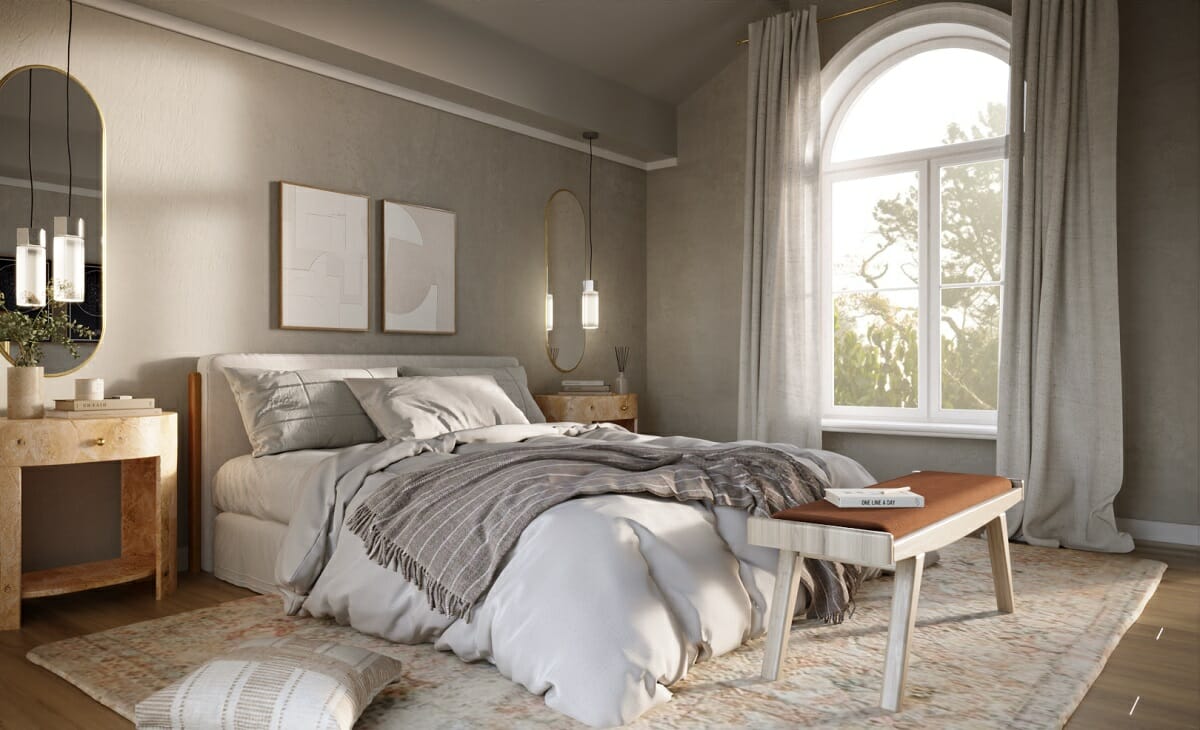 Just like any other interior design style, modern farmhouse design also needs amazing architectural features. Exposed wooden beams are great in a farmhouse and add interest. However, if the wood structure is too heavy visually, simply paint them to blend in with the ceiling. In this way, the form of the beams is still present but in a very subdued way. 
Correctly Light Modern Farmhouse Interiors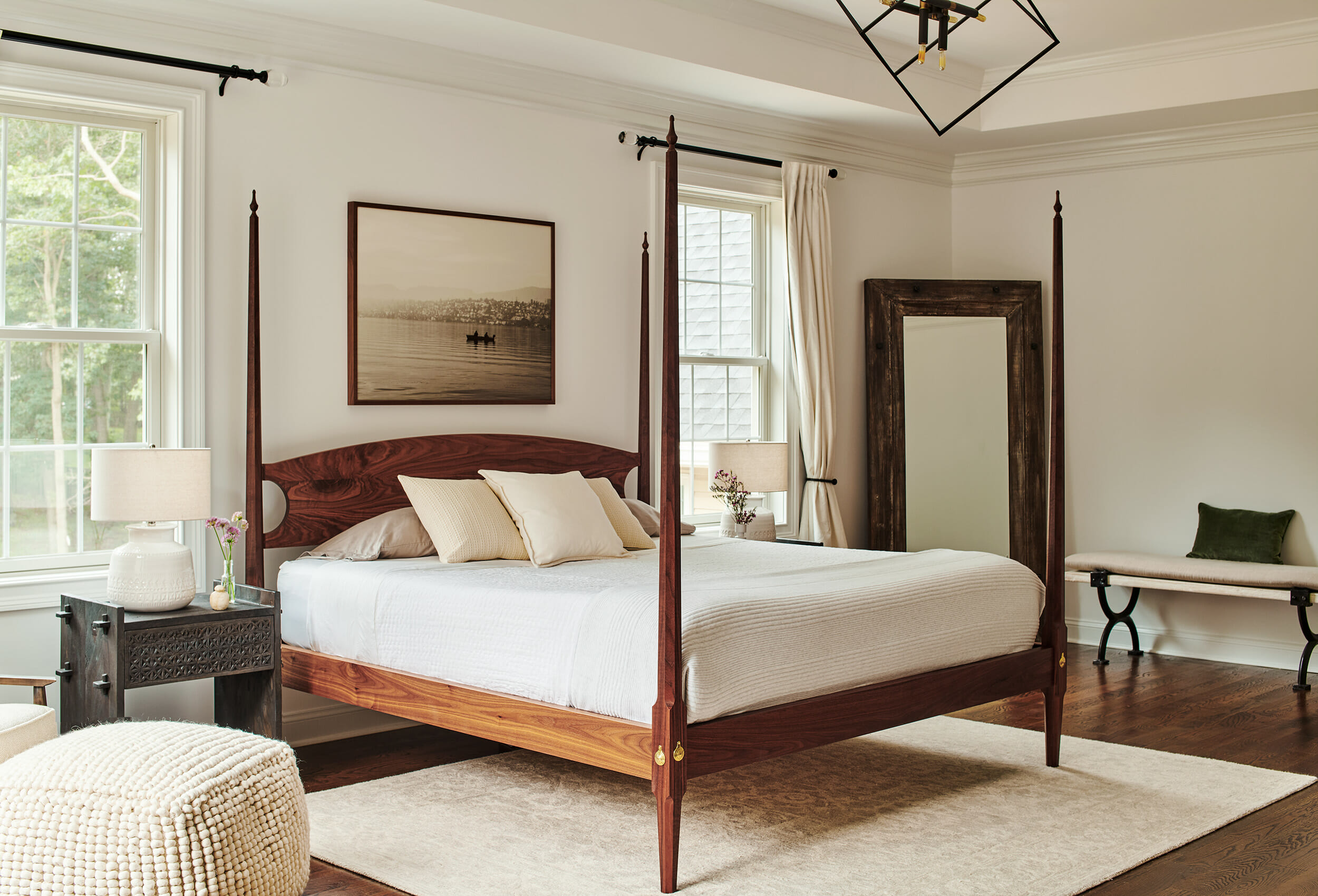 The most stunning modern farmhouse bedroom decorating ideas include unique lighting fixtures. Be it table lamps or pendant lights, there is a lot of room for imagination and innovation when it comes to lighting your modern farmhouse bedroom decor. 
Modern Farmhouse Bathroom Decor Ideas
Modern country decor is flawless when perfectly incorporated into all rooms. Here are modern farmhouse bathroom decor and design ideas to replicate the chic down-to-earth look. 
Have Fun with Wall Design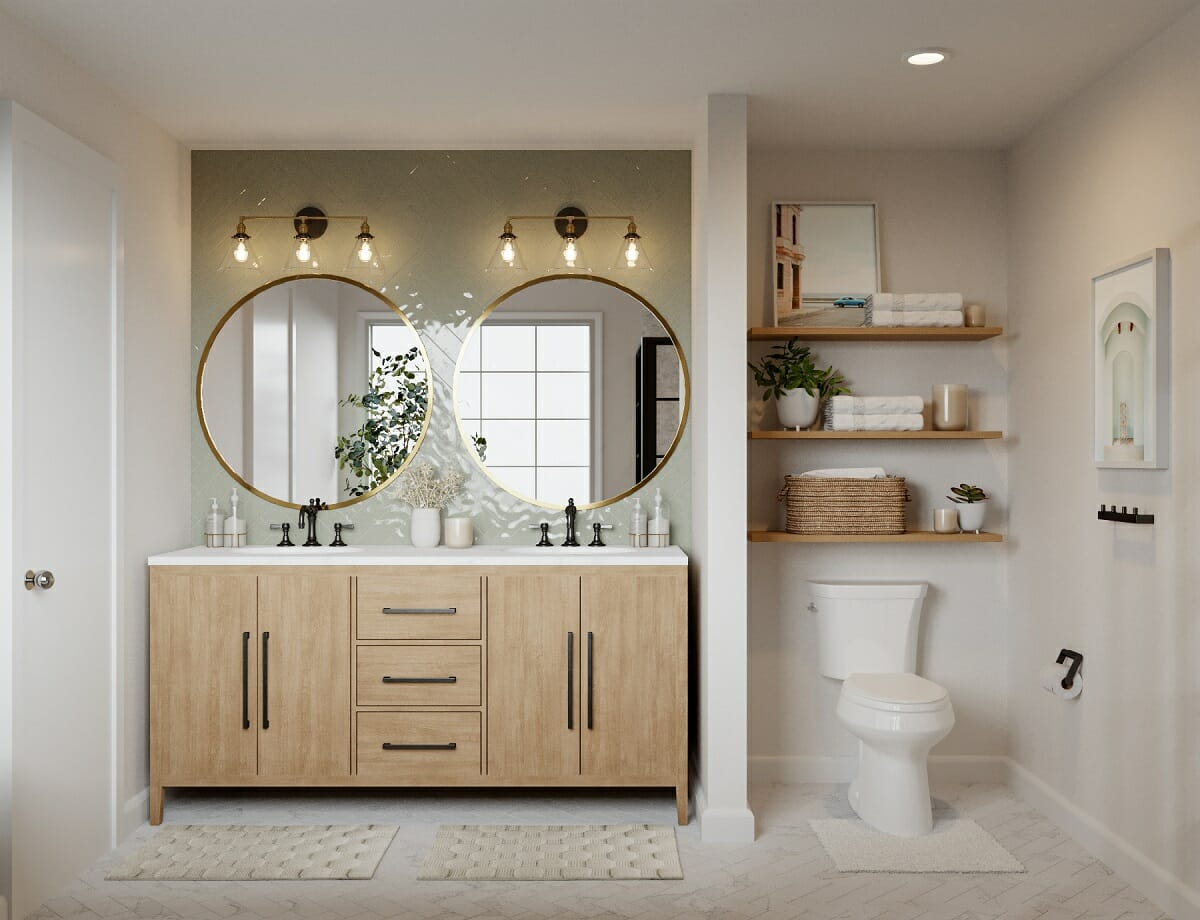 Bathroom spacing offers very little room for creativity, but keeping walls bare is the biggest missed opportunity. Rather involve the walls to create a modern farmhouse-style interior. Include rustic water-safe wallpaper, interesting wall murals or soft patterned tile on the walls. Alternatively, you can keep a blank slate with white tile or off-white wall color to showcase your favorite modern country wall decor. 
Accessorize Like a Pro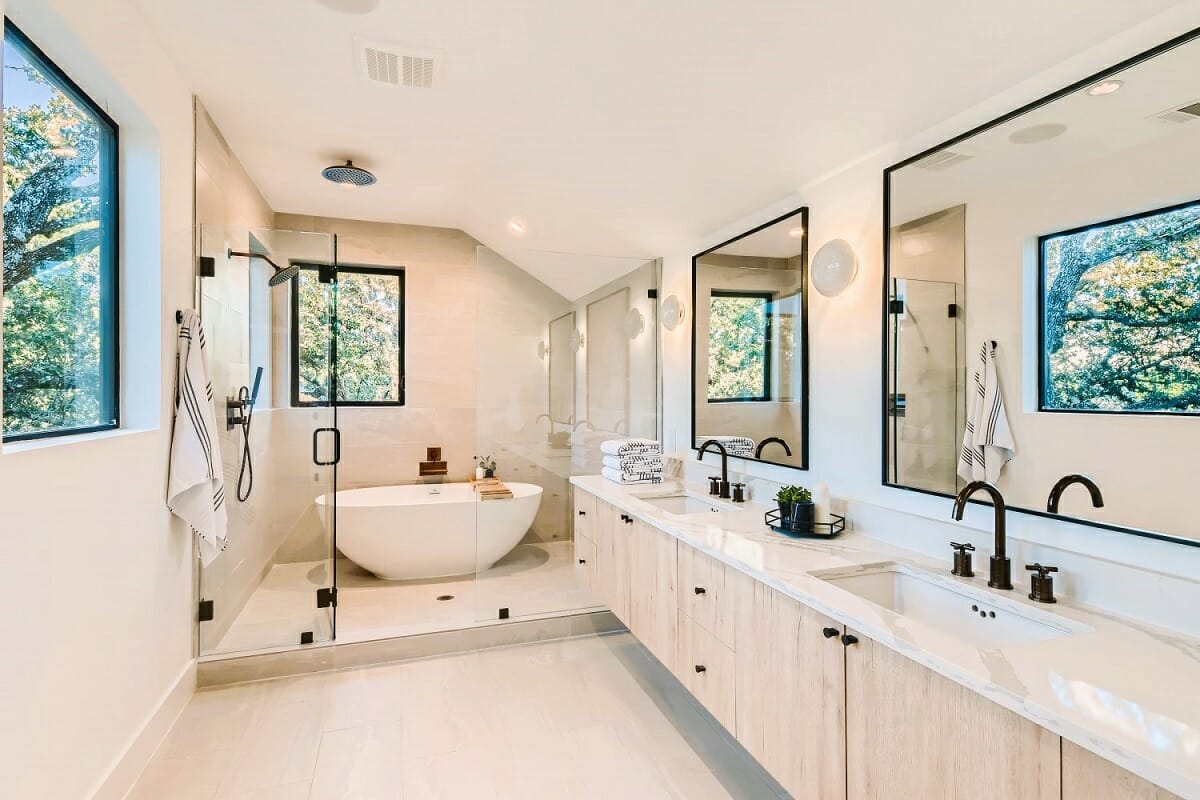 There is so much variety to modern farmhouse bathroom decor. As a matter of fact, Turkish-style rugs, dried plants, vintage posters, rustic signage, and wooden decor can all spruce up a bathroom. Just be creative and fearless with your choices – you'll never know what works and what doesn't until you try it. 
Statement Vanity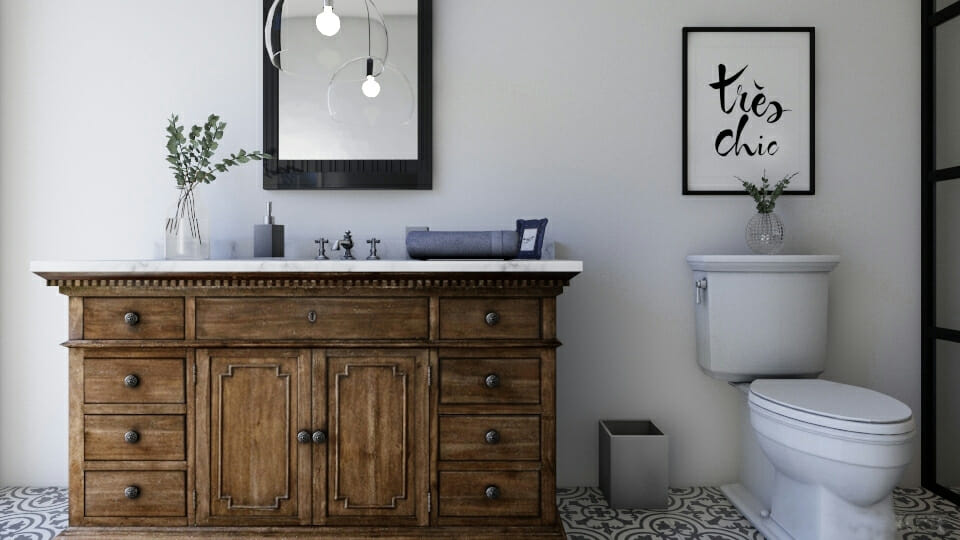 Modern farmhouse bathroom decor tends to be fairly simple, so let it be memorable with a vanity that makes a statement. Use a refurbished vintage cabinet to bring some character and natural element into the space. 
Design Your Modern Farmhouse 
Filled with fresh ideas to give your house a modern farmhouse look, but not sure where to start with your own home? Then, schedule your Free Interior Design Consultation for expert design assistance today!

[images: 1, 3, 4, 5, 6, 7, 8, 9, 10, 11, 12, 13, 14, 15, 16, 17, 18, 19, 20, 21]