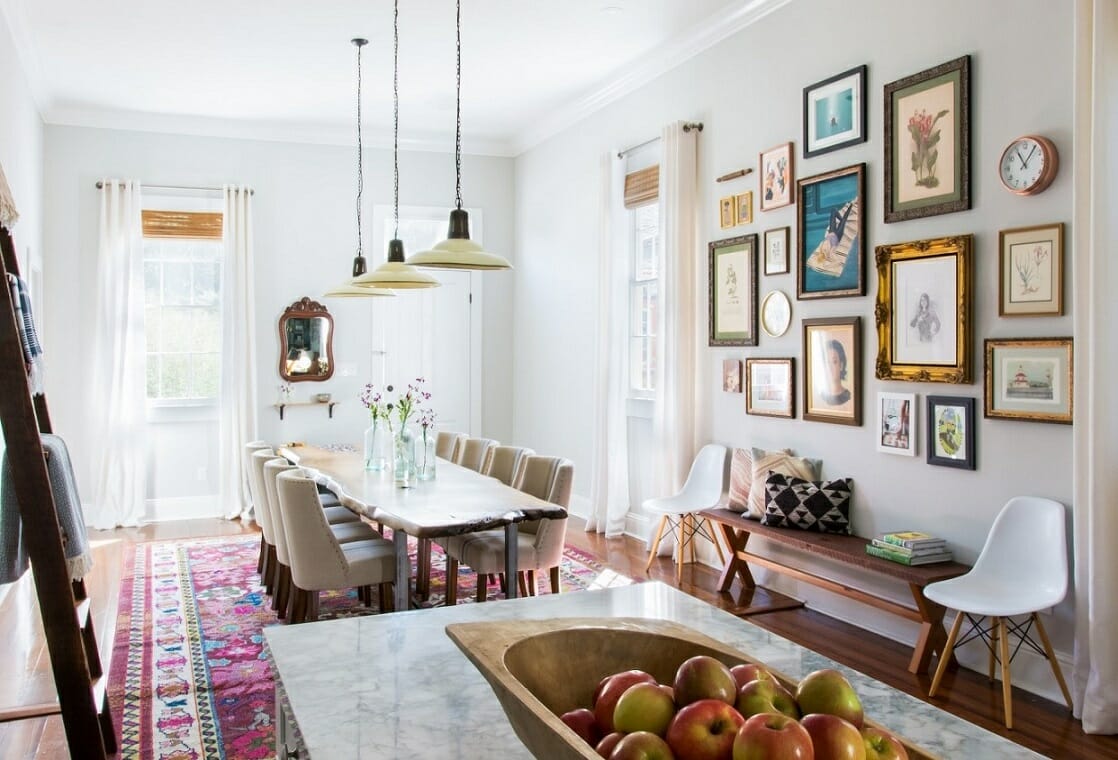 What should you do when your interior designer cancels a project? Over the past few weeks, many homeowners were left in the dark after a sudden company closure. The online interior design firm Laurel & Wolf closed their doors and their clients have been asking how to proceed with completing their projects. Read on if you're wondering how online interior design services can be easily transferred over for the best results.
Why is Laurel & Wolf closed?
We want to extend our condolences to the whole Laurel & Wolf team and urge anyone who experiences setbacks, not to be discouraged because it's part of your life's journey. Winston Churchill once stated that "success is not final, failure is not final: it is the courage to continue that counts".
Starting a business may be tricky, but turning the venture into a success story is a grueling task. Many businesses don't pass the four-year mark, and the interior design industry is no exception.

How can Decorilla help you?
Decorilla's vision sets them apart from Laurel & Wolf. The model and values have been the same from the time they opened 7 years ago. They offer top-rated service with the dedication and attention to detail that it takes to have clients coming back for more projects. That is how their team can consistently assist clients in reaching their interior design goals.
Their reliable online interior design service results in happy clients because of Decorilla's flexible pricing structure and focus on the customers and the designers. Expert interior designers can assist with any space, from gut renovations and whole home makeovers to simple decorating projects and layouts. They value client feedback and offer clients special designer discounts on furniture, which often pay for the cost of the design packages.
Here's what the Decorilla packages include: 
Multiple concept proposals from 2 different designers
Simple-to-use user interface
Furniture and décor discounts of up to 45%
Accomplished, hand-selected design team
Satisfaction Guarantee
3D & VR realistic design concepts
In-home assistance in major US cities
Contemporary 3D home design by Decorilla
Decorilla's 3 Building Blocks
Decorilla is committed to following through on all projects and does not make empty promises because in life "you are what you do, not what you say you'll do". That's why they work consistently to be the best online interior design service for every client.
1. QUALITY CUSTOMER SUPPORT
Decorilla thrives on client satisfaction which is why their customer service and support is one of their top priorities. They also offer in-house support with your interior projects. Have a look at Decorilla reviews to find out more about what clients truly think.
2. EASY TO CONTACT & GIVE FEEDBACK
They are always contactable. Their designers perfect their projects based on your interaction and feedback prior, during and after a proposal.  If you don't like the design proposal, you can request a proposal from another designer within 60 days.
3. 100% PERSONALIZED DESIGNS
All of their interior designers have vast experience above all. However, they do offer three tiers of expertise: experienced designers, greatly experienced designers and industry leading designers. The three different tiers range from $449 to $1,699 and hourly packages starting at $75 are also available. This give clients flexibility depending on their unique needs and the complexity of their projects.
Even though Laurel & Wolf closed, online interior design is as accessible as ever. The Decorilla team is at your disposal because they want to help you with your online interior design. As a result you can customize a design package with floorplans, layouts, 3D renderings, an itemized shopping list, colors, and tips on implementing your dream home.
Are you ready for the next step in your interior journey? If you need some expert personal advice or have any more questions, schedule an online or in-home interior design consultation today.